Planning a trip to the lively city of Barcelona, Spain? I have compiled the ultimate list of the best Airbnb Barcelona rentals to kickstart your love affair with this stunning affair…
I used to live in Barcelona, and one day I will again! That should say it all in regards to how I feel about this Spanish city.
Located in the northeastern portion of Spain, Barcelona is a city almost every visitor simply falls in love with. From Gaudi's iconic Gothic artwork and architecture to premier Spanish cuisine, from the Picasso Museum to outstanding beaches packed with visitors during the hot summer months – Barcelona really is a European wonder.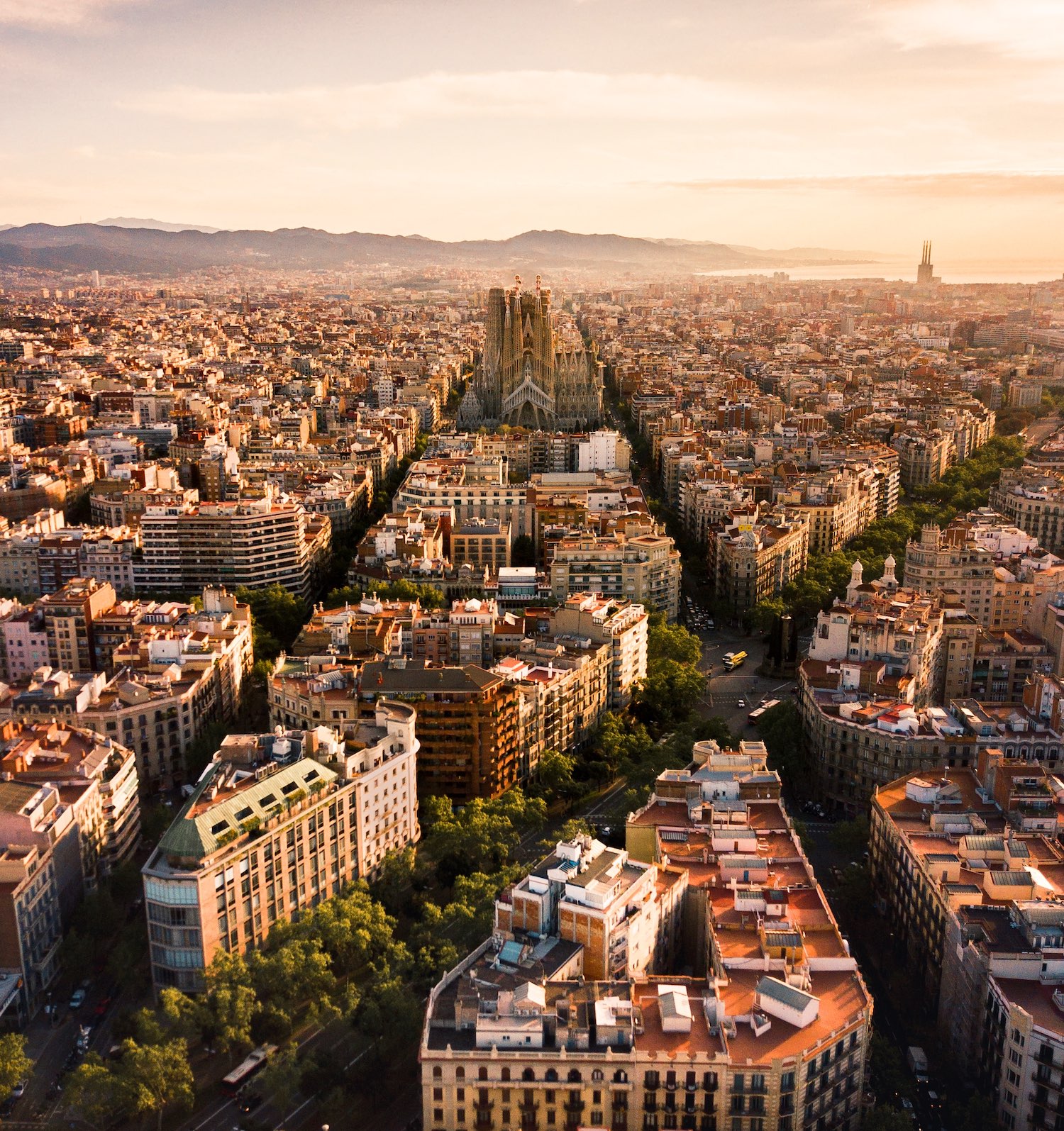 ---
After a stay in Barcelona, like me, you may never want to leave, and this electric city will leave an impression on you for life.
How easy it is to get around Barcelona on the efficient and easy-to-navigate Metro system makes Barcelona a tourist-friendly destination that's popularity has never wavered.
I've compiled a list of the 15 best Barcelona Airbnb rentals, spread across a range of neighborhoods in this scintillating city. Take a look…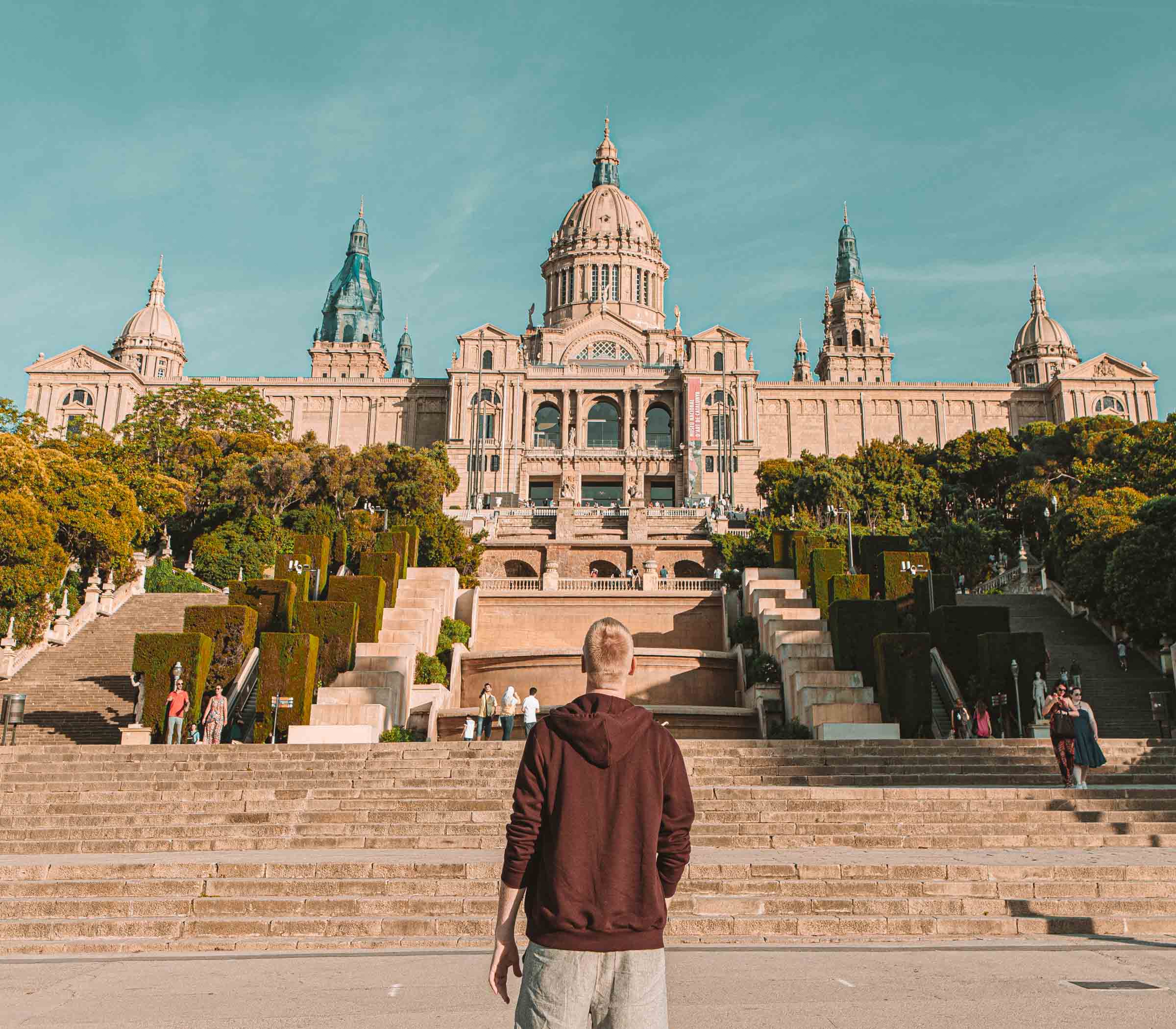 ---
Quick Breakdown of Barcelona Airbnbs
Do your own unique travel needs require something specific for your trip to Barcelona? Check out my quick top 5 below, which I've listed before we dive into our larger list. Whether it's a certain style, price point or mood you're looking for – you'll find it here!
Check out the Barcelona video guides I've embedded throughout this list. These will give you a first hand look at what to expect in this epic Spanish city. Stay tuned for the end of the list for a breakdown of my other Spanish and Mediterranean content. I recommend starting with THE 22 BEST AIRBNBS IN SPAIN ACROSS CITIES, ISLANDS & VILLAGES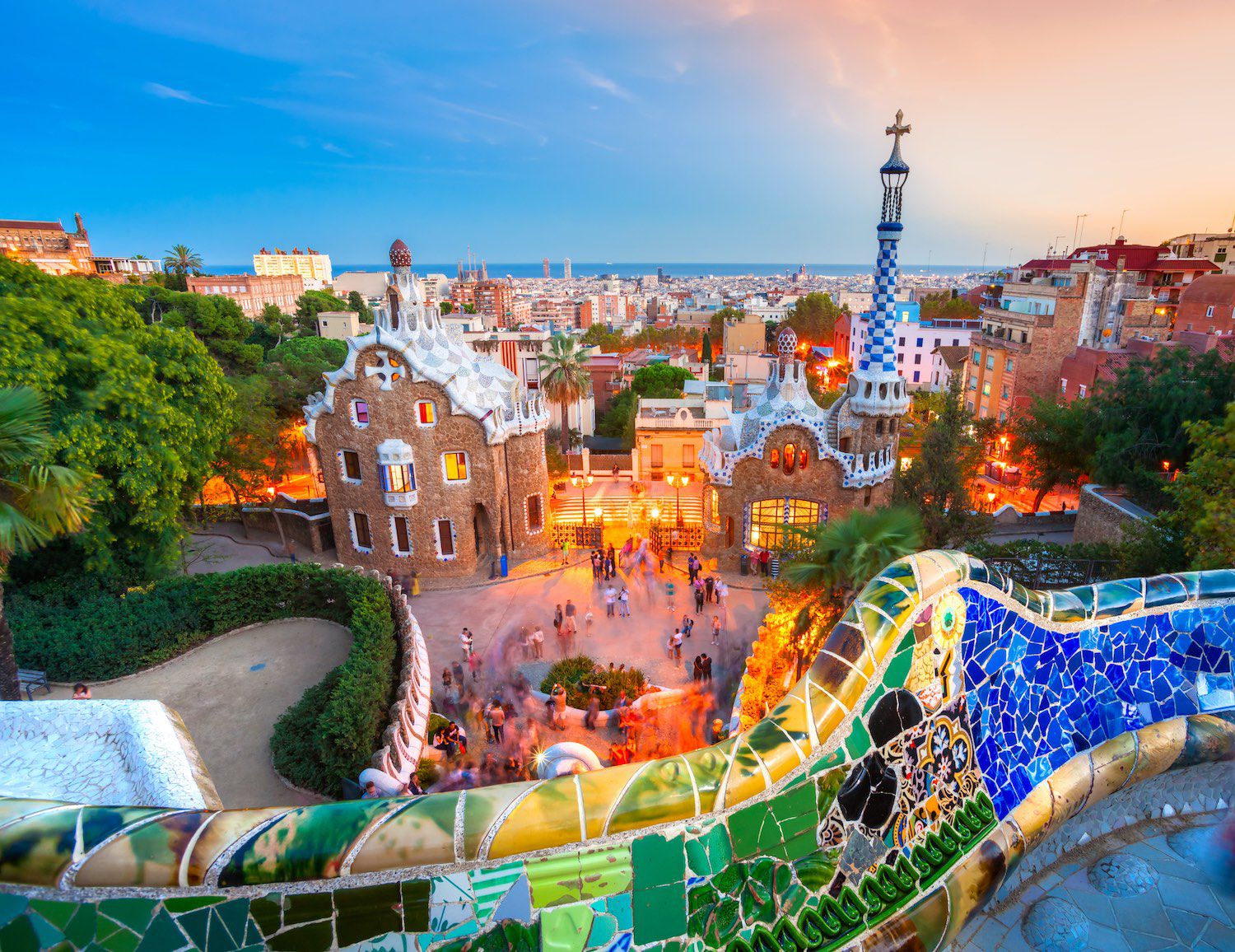 ---
Barcelona Neighborhood Guide
Barcelona's neighborhoods are unique and diverse, and to make your job of finding the right Barcelona location easy for you, I've put together this brief neighborhood guide that includes the districts that made my Airbnb list.
---
Las Ramblas
While Las Ramblas is technically a street – it's also a destination. Arguably the most famous strip in all of Spain, Las Ramblas is the heart of Barcelona, where visitors flock to kick off their Barcelona visit. The 1.2-kilometer street is home to countless cafes, bars, clubs, restaurants, attraction,s and monuments.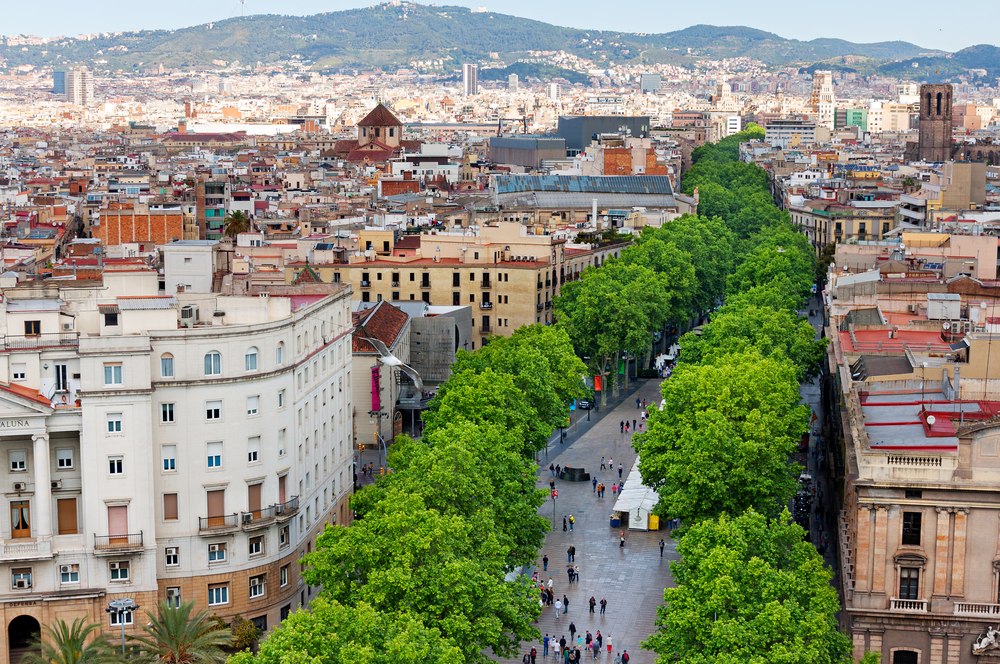 ---
El Ravel
El Ravel is a constantly buzzing district in the heart of Barcelona. Set on part of Las Ramblas, El Ravel is home to The Barcelona Museum, the famous La Boqueria Market and endless shops. restaurants, cafes and bars. Gaudi's Palau Güell mansion is also in this neighborhood. El Ravel is also the place visitors to Barcelona go to party hard and live it up in the many clubs and cabarets dotting the district.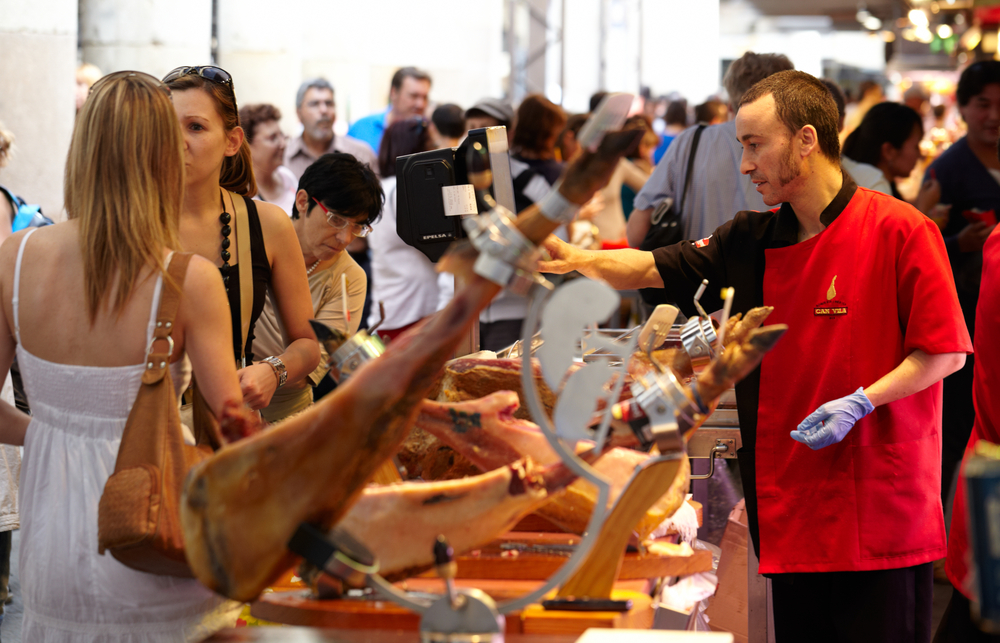 ---
Gothic Quarter
Encompassing the other part of Las Ramblas, Barcelona's Gothic Quarter is arguably the district where visitors to the city flock to check out. The medieval streets of this charming neighborhood are home to many charming bars, clubs and restaurants, as well as the Cathedral of Barcelona, The Museum of Barcelona History, the city's Jewish Quarter and Gaudi's first project, the Place Reial.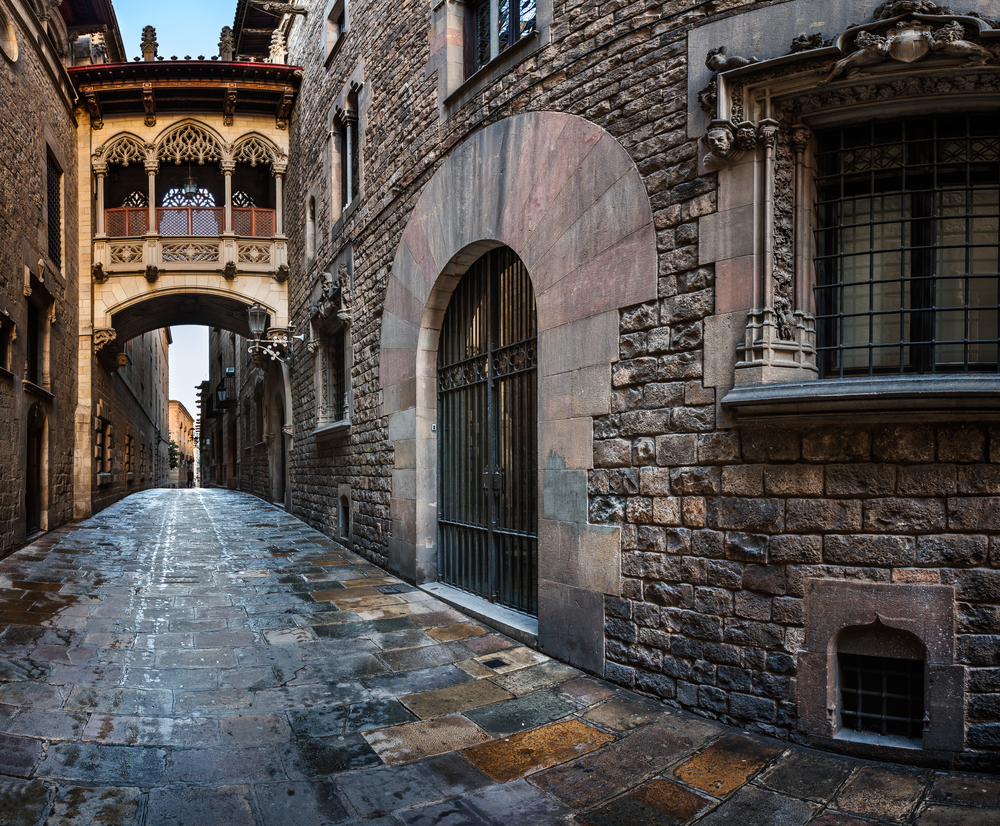 ---
El Poblenou
El Poblenou is a large district of Barcelona, with a humming boulevard jam-packed with trendy cafes and tapas bars. Many cool this "Barcelona's coolest neighborhood". There is also a rad flea market here that is the place to go to find a unique bargain! El Poblenou is also home to a popular city beach, and is a good place to stay if you're heading to Barcelona during its blistering summer.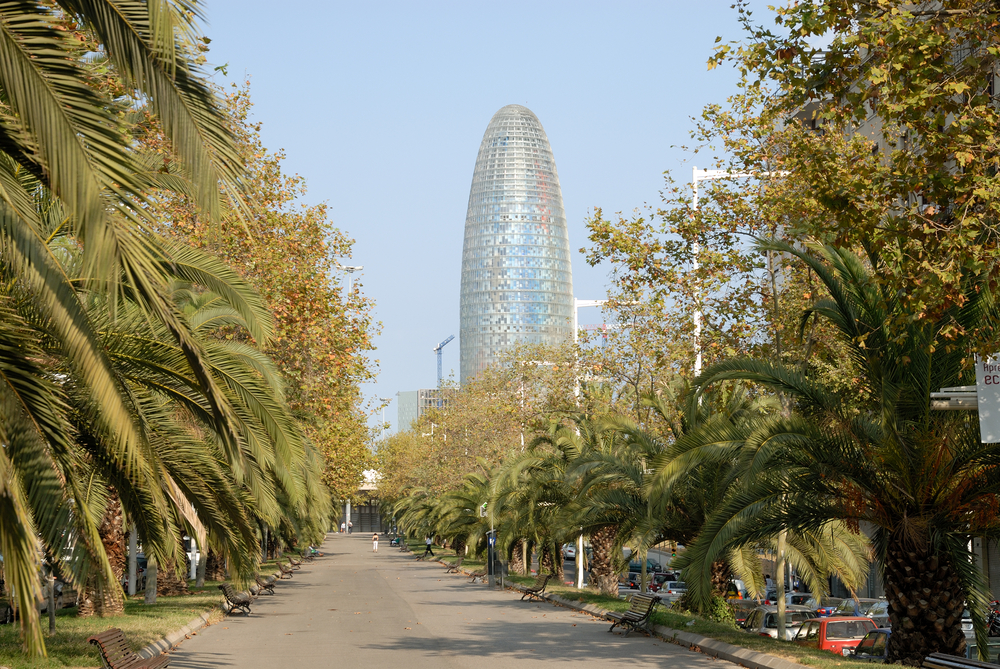 ---
Gracia
An elegant district of Barcelona, Gracia is a historic neighborhood that is now home to some of the hippest scenes in the Spanish city. The leafy neighborhood is quieter than other urban centres, and here there's never a trendy bar or indie gallery too far away. One thing you can't miss in Gracia is the public park at Park Güell – one of Gaudi's most astonishing creations and such an enjoyable location to spend an afternoon wandering around.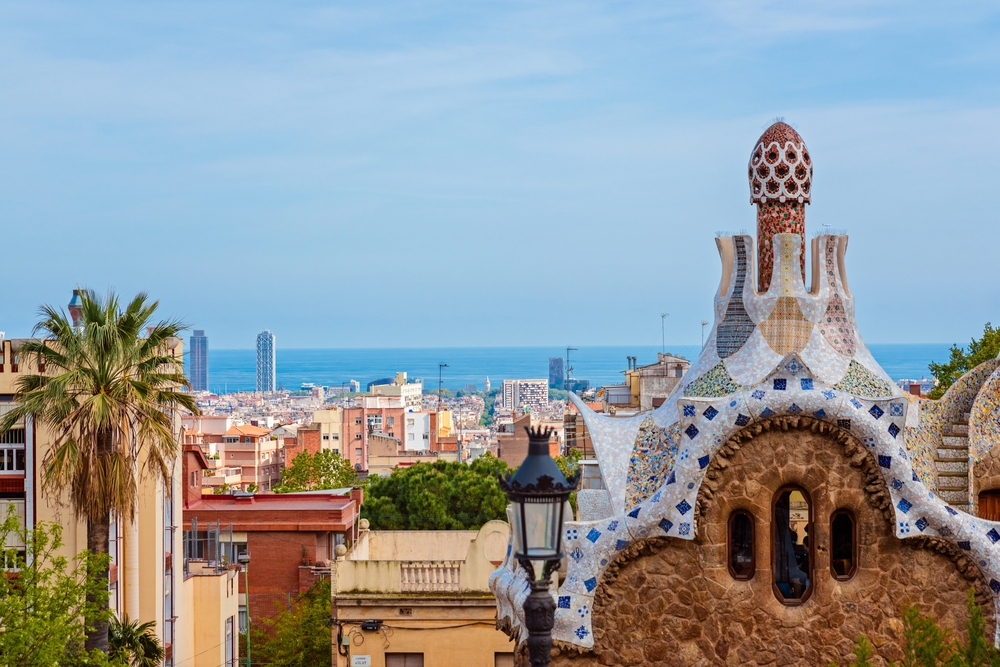 ---
L'Eixample
L'Eixample is one of the busiest urban centres of Barcelona, home to much of what many visitors to the city wish to see. Aside from top notch restaurants, cafes, bars and stores, Eixample is also home to the most famous landmark in Barcelona – the Sagrada Familia. His La Pedrera and Casa Batlló also call this district home. Once you're done checking out this famously unfinished gothic cathedral, be sure to head over to the Mercat Els Encants flea market – a fascinating way to while away a morning.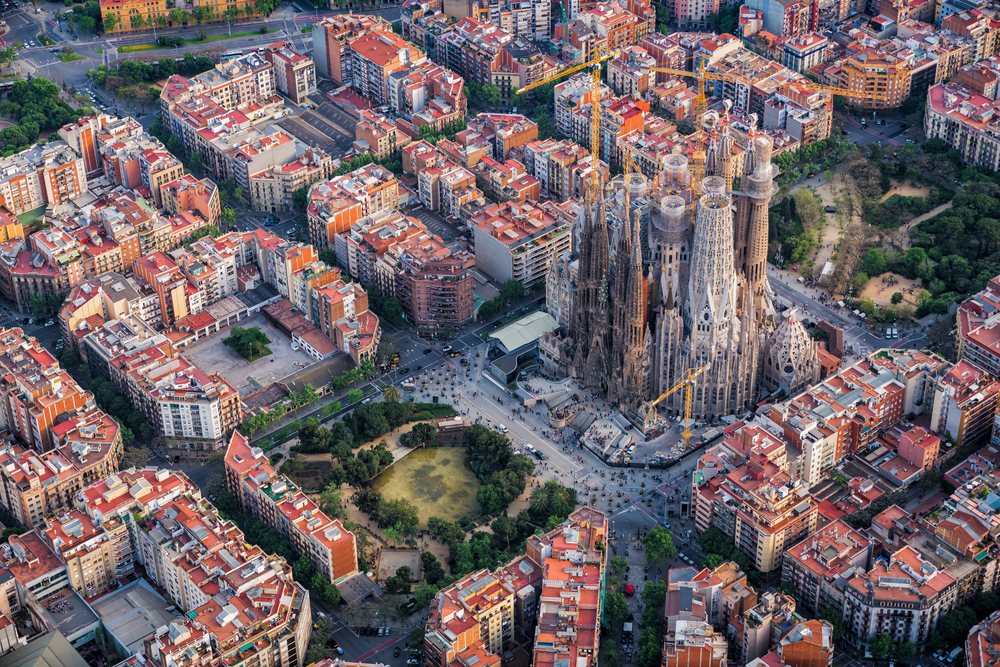 ---
Badalona
Located to the north-east of Barcelona, Badalona is a city that makes up part of Barcelona's metropolitan area. Home to Badalona Beach, a popular place to cool off as the weather heats up across Spain, Badalona is a great place to stay just out of the city of Barcelona and the tourist traps and taste some of authentic Catalonia. This coastal city is home to an impressive gothic monastery, an aniseed liquor distillery and the leafy Parc de Can Solei.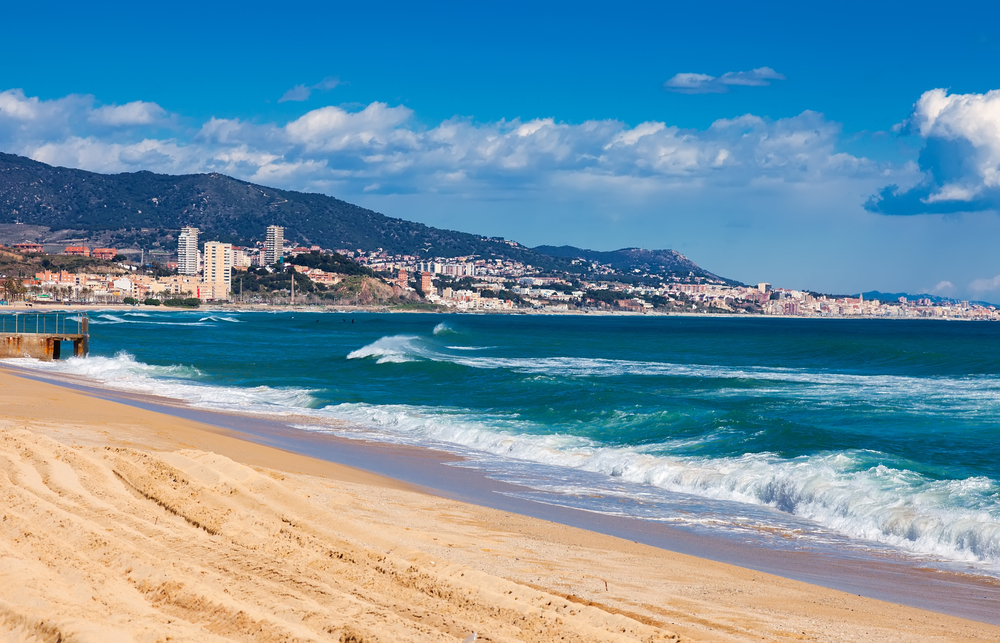 ---
1) Elegant Zen Studio with Superb View of Las Ramblas
The Overall Best Barcelona Airbnb
Location: Las Ramblas
Airbnb Plus: No
Superhost: Yes
Price: $100+ USD per night
https://www.airbnb.com/rooms/23990807
My pick for the best overall Barcelona Airbnb is this stunning studio loft in Barcelona's best location – right on the famous Las Ramblas strip. The chic little loft is modern and airy, with a roomy living space, queen bed and laundry facilities. Ideal for a solo stay in Barcelona or a cozy couples sojourn, you'll be located right in the heart of the lively city, with the best restaurants, shops, attractions and bars on your doorstep!
Guest review: "Beatriz's place on La Rambla in Barcelona is a fabulous place to stay. The home was secure and location was outstanding. Communication with the hosts was prompt and supportive of our every need. Within minutes to the Gothic city and other attractions. convenient to grocery stores if one feels the need to cook at home Not far from serious shopping stores if the need arose. Thanks again we would be staying here again. Zoe."
View Photos, Read Reviews & Check Availability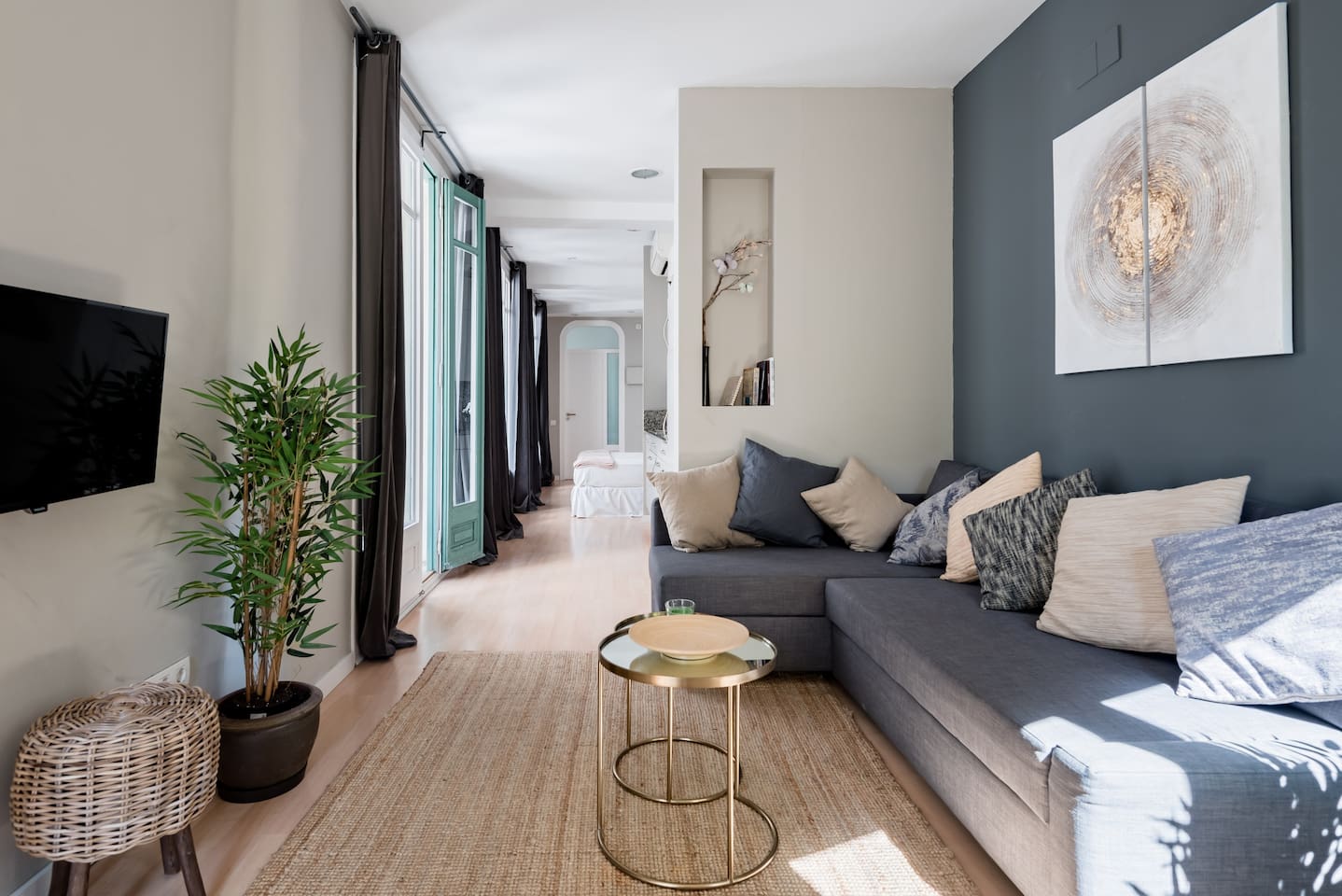 ---
2) Villa Victoria Barcelona
The Best Luxury Barcelona Airbnb
Location: Barcelona
Airbnb Luxe: Yes
Price: $1000+ USD per night
https://www.airbnb.com/rooms/20472746
One of only two Airbnb Luxe offerings at the time of compiling this list, this incredible villa is the most luxurious Airbnb in Barcelona. The sprawling villa boasts eight rooms with space to sleep up to 16 guests, and is elegant and high end. It has 7.5 bathrooms, a swimming pool, jacuzzi, huge deck and a second floor terrace. A stay here with Airbnb Luxe also has add-on inclusions available, such as grocery delivery, a butler, chef and driver. This is the most outstanding way to experience this iconic city!
View Photos, Read Reviews & Check Availability
Barcelona Vacation Travel Guide | Expedia
---
3) Wonderful Old Style Apartment Lovely 1883
The Best Cheap Barcelona Airbnb
Location: El Raval
Airbnb Plus: No
Superhost: Yes
Price: $50+ USD per night
https://www.airbnb.com/rooms/29208926
A stay at the best cheap Barcelona Airbnb ensures you have tons of travel money left over for sightseeing, shopping and Spanish sangria! This cute one bedroom apartment is located within a historic building in a quiet city locale, and has been newly renovated. For a budget-friendly per-night price, the apartment is the ideal space to base yourself from while exploring the epic city of Barcelona.
Guest review: "Gerard's apartment is very nice! Super central and easy access to get the whole bcn experience. Safe for two girls alone in bcn for the first time." – Gabriella
View Photos, Read Reviews & Check Availability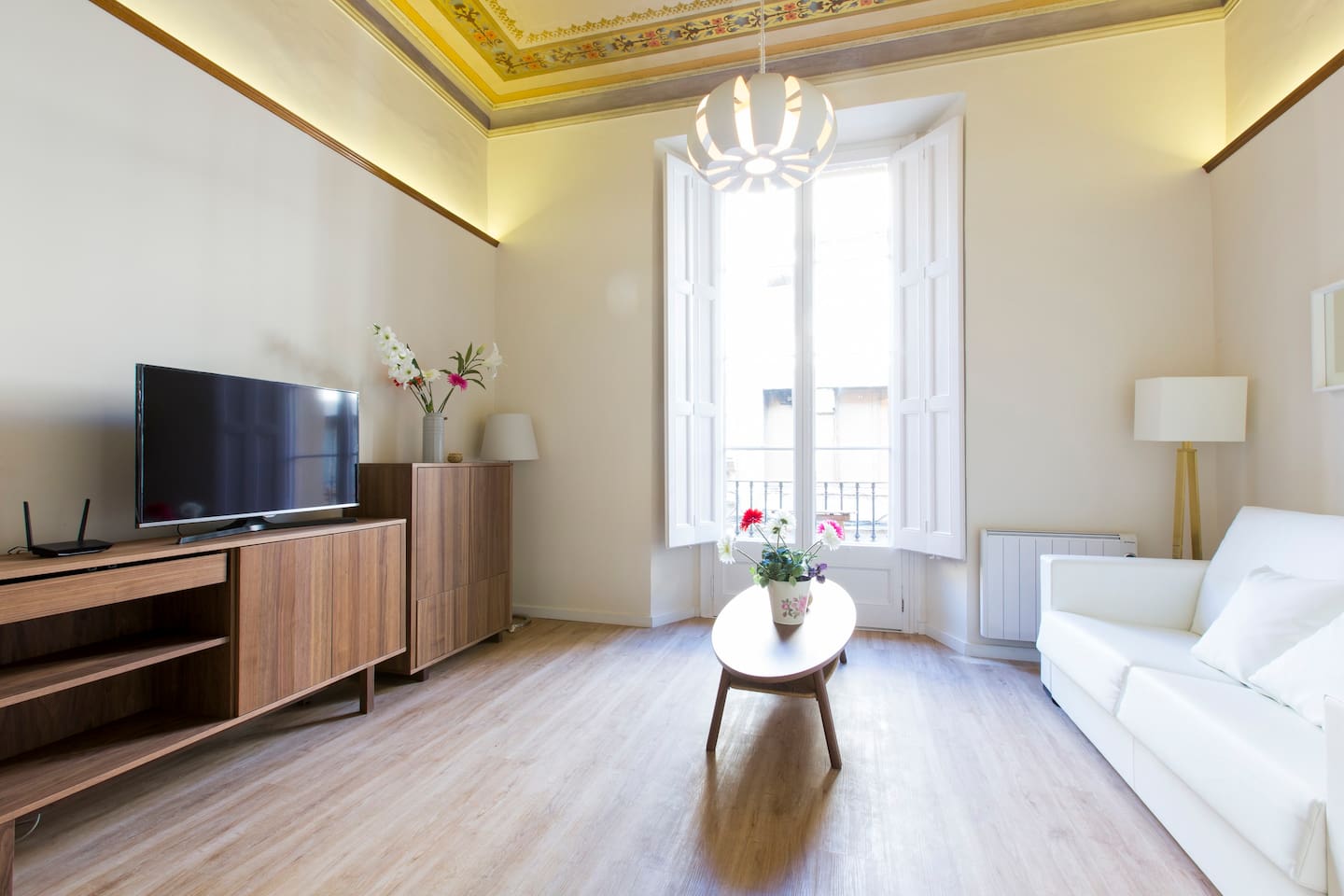 ---
4) 22 meters luxury Yacht
The Best Unique Barcelona Airbnb
Location: Port Forum
Airbnb Plus: No
Superhost: Yes
Price: $200+ USD per night
https://www.airbnb.com/rooms/34589363
If you're searching for a unique Airbnb in Barcelona, you can't go past this fantastic yacht with room to sleep up to eight! The luxury yacht is located in Port Forum, an area just outside of Barcelona city, with beaches just steps from the boat. The yacht has wifi, four bedrooms with a bathroom each, a solarium deck and so much more. Head into the city with ease by jumping on the cities efficient Metro service – there's a station just 200 metres away. The Picasso Museum is also just a short drive away.
Guest review: "This boat is unbelievable! Sparkling clean and there's a supermarket in walking distance. Just have a minor problem on AC and heater and the host fixed it instantly." – Reza
View Photos, Read Reviews & Check Availability
Things to know BEFORE you go to BARCELONA | Travel Tips
---
5) Bohemian Dreams at a Plant-filled Design Loft near the Beach
The Best Romantic Barcelona Airbnb
Location: Poblenou
Airbnb Plus: Yes
Superhost: Yes
Price: $150+ USD per night
https://www.airbnb.com/rooms/9140899
Barcelona is one of the world's most popular destinations for a romantic honeymoon, and this bohemian home is a dreamy place to spend your early days as newlyweds. The one bedroom pad is spacious and stylish, with a leafy patio to enjoy the Spanish sunsets from. A stay here also includes beach essentials to ensure a trip to the ocean is easy and breezy. This is a quiet but trendy neighborhood, with a local Metro station right nearby and tons of artistic cafes and bars.
Guest review: "A few kilometres from the centre and close to the beach we loved this place . It is a short walk to all public transport options so it was easy to go anywhere and nice to sleep / rest in a quieter neighbourhood. Rut's apartment was clean , contemporary and beautiful." – Sally
View Photos, Read Reviews & Check Availability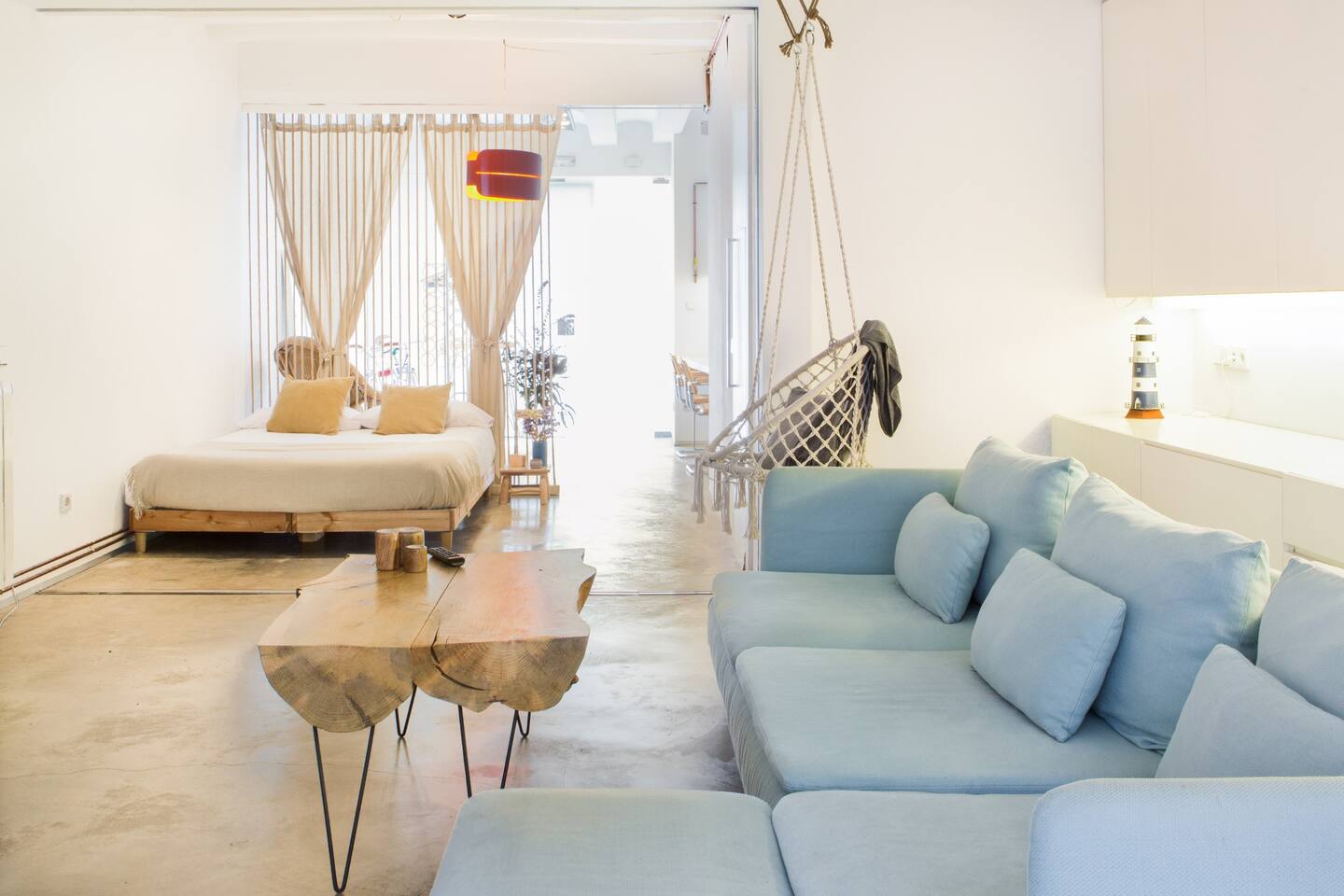 ---
6) Urban, quiet and chic apartment near Paseo de Gracia
Location: l'Eixample
Airbnb Plus: Yes
Superhost: Yes
Price: $80+ USD per night
https://www.airbnb.com/rooms/5228021
This modern Airbnb Plus apartment is one of the city's most highly-rated stays and is located in one of the best areas in town. The one bedroom pad is sleek and stylish, with eclectic decor and sparkling clean interiors. The apartment is air-conditioned and has an outdoor terrace to soak up the Barcelona sun. Located in the popular l'Eixample district, this abode offers breezy access to all city attractions, restaurants, bars and Metro stations.
Guest review: "Loved Maria's place! The apartment is in a central location, with lots of restaurants and cafes nearby. The space is clean and beautifully furnished. Highly recommended." – Dragica
View Photos, Read Reviews & Check Availability
---
7) Luxury Five Rooms Apartment in Exclusive Neighborhood.
Location: Diagonal/Via Augusta
Airbnb Plus: Yes
Superhost: Yes
Price: $350+ USD per night
https://www.airbnb.com/rooms/20066721
This luxurious four bedroom serviced apartment takes all of the hassle out of your Barcelona vacation. The Airbnb Plus stay has a perfect guest rating thus far, and is perfect for a family or group getaway. The modern pad is roomy, sophisticated and located within a complex with a gym and pool – a must during the hot Spanish summer. This trendy suburb is one of Barcelona's most fashionable urban areas and will be sure to thrill you at every turn.
Guest review: "Casa Grande is a beautiful apartment in a brilliant location in Barcelona. It is incredibly stylish and comfortable and made the perfect base for my family and my sister's. It is spacious, and although in the middle of the city, it's tranquil and feels like a real oasis. It's one of the nicest apartments we've stayed in and we'd definitely return. Couldn't recommend it more highly. The quality of service is exceptionally high. Our flights were cancelled because of a storm and Minerva was very helpful and accommodating. A beautiful apartment in a gorgeous city." – Jo
View Photos, Read Reviews & Check Availability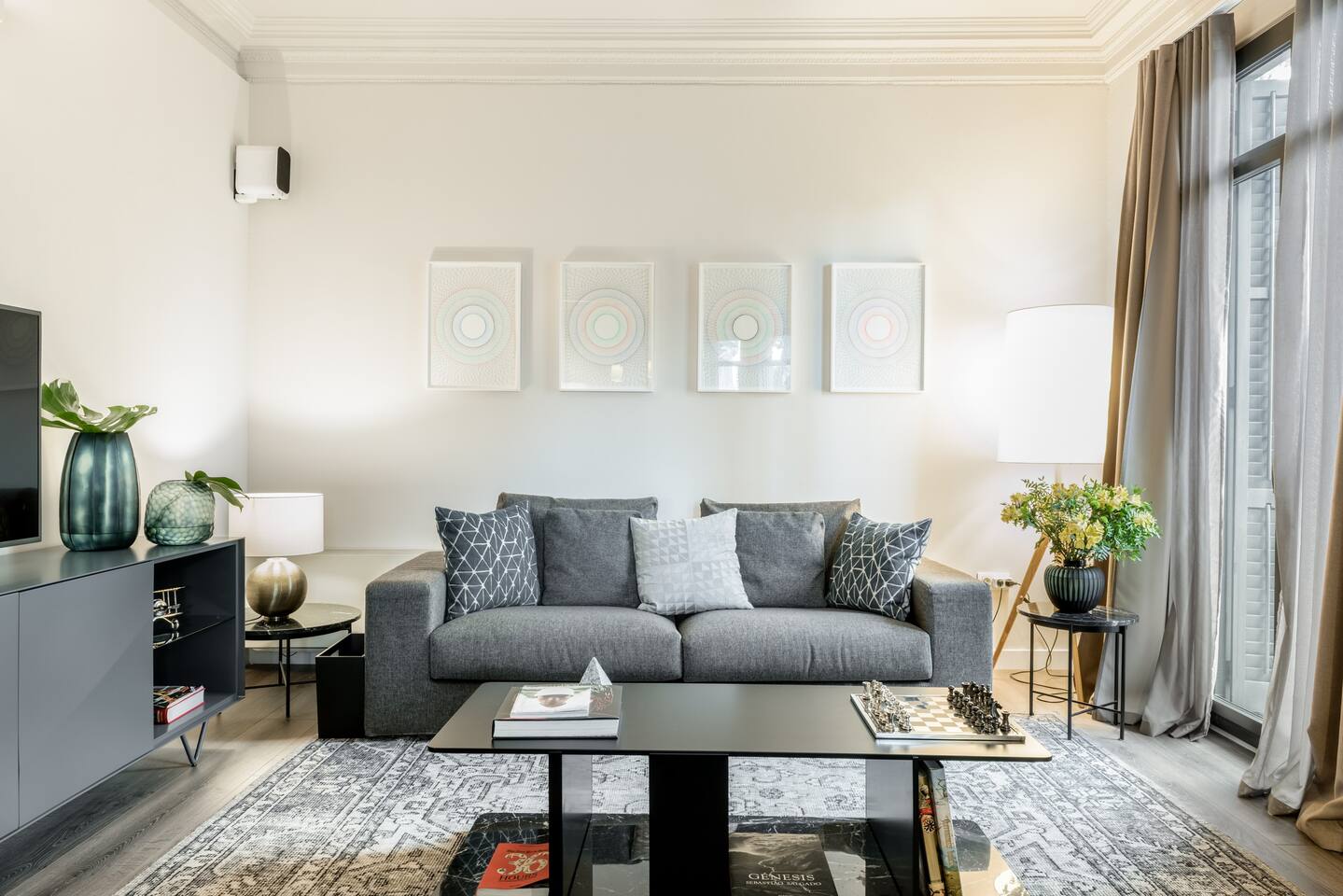 ---
8) Airy Bohemian Vibes Studio at Iconic Las Ramblas
Location: Las Ramblas
Airbnb Plus: Yes
Superhost: Yes
Price: $100+ USD per night
https://www.airbnb.com/rooms/24978663
Stay right on Barcelona's most famous strip, Las Ramblas, at this bohemian studio that is just the right size for a solo traveler or cozy couple. The cute Airbnb Plus apartment is full of natural light, and has an outdoor terrace to watch the action from. From here, it's a short stroll to most of Barcelona's most famous attractions, including Gaudi's artwork and the Sagrada Familia. The only issue will be choosing with restaurant or bar to visit, with so many on your doorstep!
Guest review: "Great apartment in a great location … literally in the heart of La Rambla but quiet at night. Great having a washing machine after 4 weeks of travelling! Supermarket close by, as is everything else. We loved the recommendations that were left for us … the tapas place is amazing and the courtyard cafe behind the LA Central bookshop is a quiet oasis and our best coffee in 4 weeks in Europe. Would recommend this apartment to anyone wanting to be close to everything – decor is lovely too!" – Louise
View Photos, Read Reviews & Check Availability
Barcelona, Spain - Bucket List Travel Guide
---
9) Penthouse with Roomy Terrace near Paseo de Gracia
Location: Paseo de Gracia
Airbnb Plus: Yes
Superhost: Yes
Price: $125+ USD per night
https://www.airbnb.com/rooms/27189168
Another of Barcelona's epic Airbnb Plus range, this stunning two bedroom penthouse apartment has so many features and a seriously high guest score. The modern penthouse features large interiors that include a large dining area, gourmet kitchen and designer bathrooms. The large outdoor terrace truly is the piece de resistance though, with sofas and a dining table ensuring al fresco entertaining is so easy and impressive. You'll be right near the central Gothic Quarter of the city, one of Barcelona's most beautiful.
Guest review: "Excellent stay , great location , very stylish apartment, quiet despite the business below , very spacious balcony Comfortable bed and Helena was so friendly , thanks for a memorable stay in Barcelona." – Olivia
View Photos, Read Reviews & Check Availability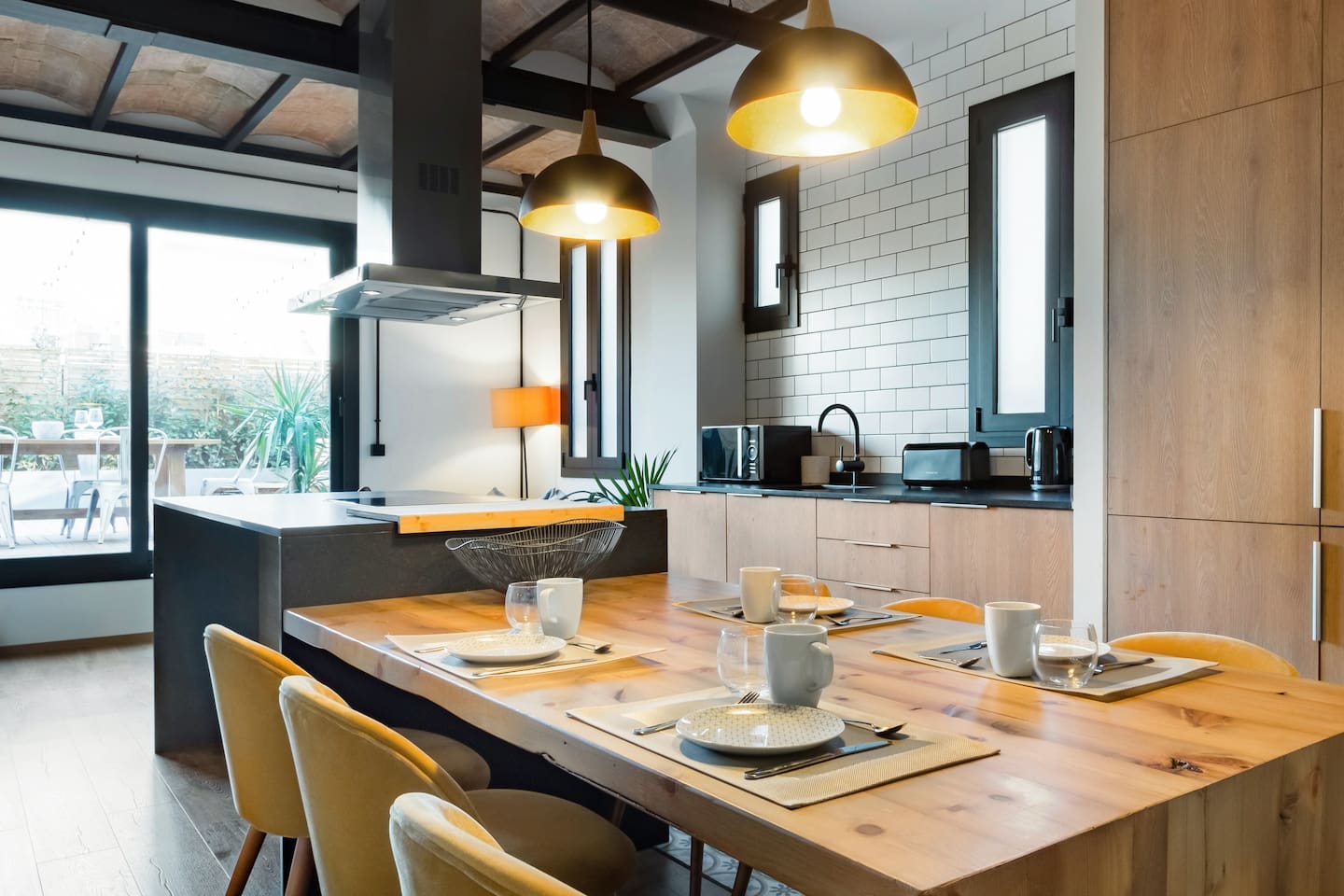 ---
10) Modern Hilltop House with an Outdoor Bar and Living Area
Location: Badalona
Airbnb Plus: Yes
Superhost: Yes
Price: $500+ USD per night
https://www.airbnb.com/rooms/351221
Spring for a stay at this outstanding five-bedroom luxury home and you won't be disappointed! The highly-popular Barcelona pad is Airbnb Plus verified and features sprawling interiors, an outdoor gym, a designer swimming pool and views of the jaw-dropping Mediterranean Sea. This family-friendly home is located just outside of the city in an upscale neighborhood with easy access to all that makes Barcelona so spectacular.
Guest review: "This is an amazing stylish property. The host is really nice and kind. It was a great joy to stay in this property. I would definitely choose to stay here again if I would visit Barcelona again." – Qingyu
View Photos, Read Reviews & Check Availability
25 Things to do in Barcelona, Spain | Top Attractions Travel Guide
---
11) Bohemian duplex penthouse in Barcelona
Location: Gracia
Airbnb Plus: No
Superhost: Yes
Price: $100+ USD per night
https://www.airbnb.com/rooms/18819497
This two bedroom duplex has space for up to five guests, making it the perfect family-friendly base in Barcelona. The spotless spacen is located in a boho and relaxed neighborhood in the inner city, and has been entirely renovated. One of its best features is its spacious terrace with views of the city. There's even an incredible freestanding bath in the master bedroom. Luxury personified!
Guest review: "Spotless apartment in fantastic location, shops, cafe, food,metro is all within minutes, the Gràcia neighbourhood is superb for strolling and discovering and experiencing the Barcelona lifestyle. Modern kitchen, wonderful bath, our family of 4 loved it, would stay here again." – Jason
View Photos, Read Reviews & Check Availability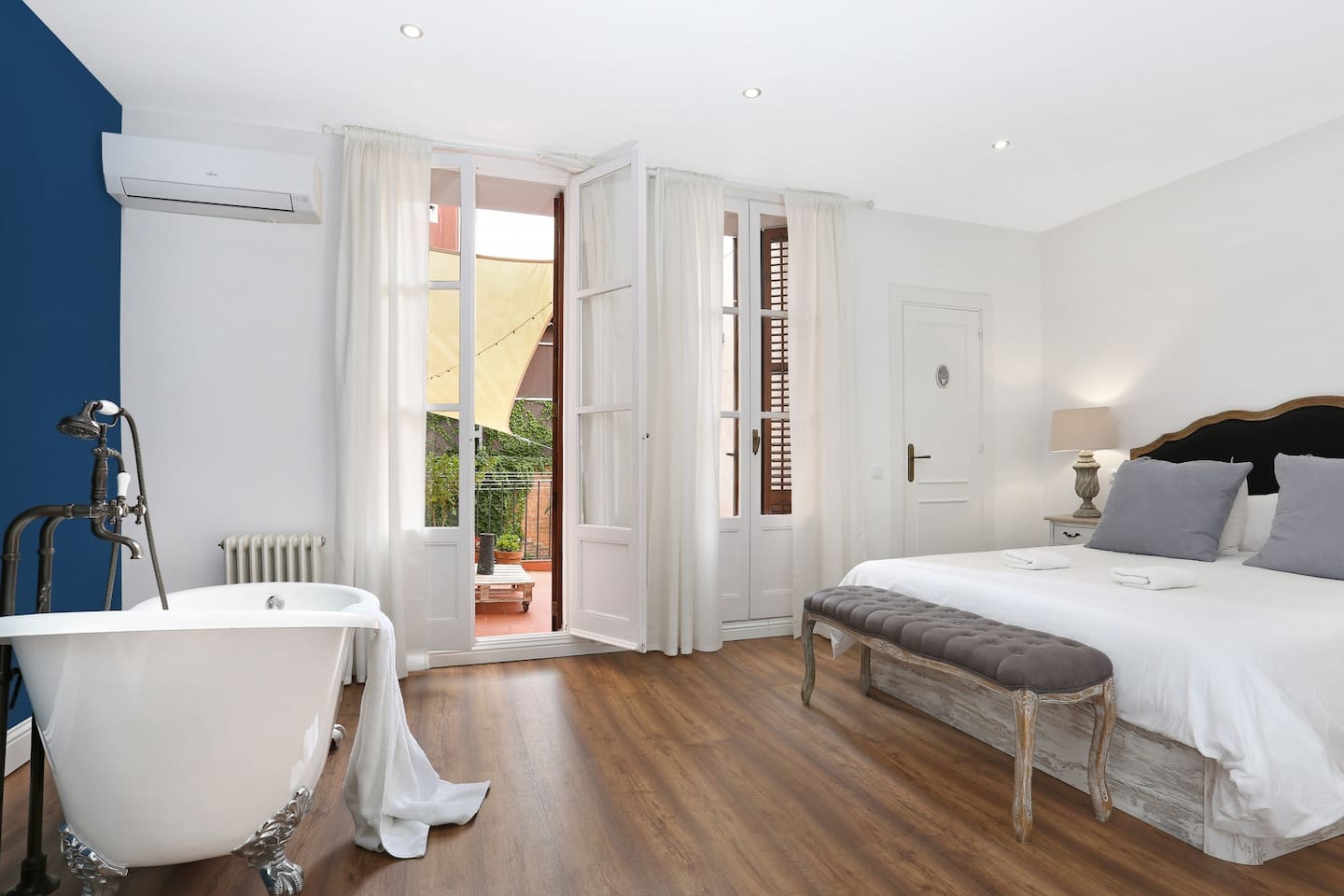 ---
12) Art-Filled Penthouse with Two Terraces and Spectacular Views
Location: l'Eixample
Airbnb Plus: Yes
Superhost: Yes
Price: $125+ USD per night
https://www.airbnb.com/rooms/23087237
What's better than a terrace in a stunning Barcelona Airbnb? Two terraces! This stunning inner city apartment is equipped with two spacious terraces, with one offering 360 degree views across Barcelona. This chic penthouse apartment boasts two bedrooms, two bathrooms, high end furnishings and artwork and oozing glam vibes. The air-conditioned abode is located in the buzzing l'Eixample district, with has a humming cafe scene.
Guest review: "Alberto's apartment was sparkling clean and had all of the necessary amenities. The terraces have amazing views! We highly recommend!" – Maree
View Photos, Read Reviews & Check Availability
EPIC Barcelona Food Tour (10 AWESOME Stops!)
---
13) Minimalist and quiet apartment with a patio in Gràcia.
Location: Gràcia
Airbnb Plus: Yes
Superhost: Yes
Price: $75+ USD per night
https://www.airbnb.com/rooms/11857224
If you're heading to Barcelona on a shoestring, this gorgeous one-bedroom apartment in one of the most lively city neighborhoods is ideal for you. The highly-rated pad features crisp, minimalist interiors and a roomy patio with seating. Equipped with all you could need for a breezy stay in this Spanish city, this group floor apartment is just five minutes' walk from the Passeo de Gracia shopping strip many visit Barcelona for!
Guest review: "The apartment was clean, comfortable, warm and very convenient to the areas we wanted to visit and to amenities such as markets, bars, cafes etc. It was contemporary. Ricard was very welcoming and gave us useful suggestions for places to go, eat etc. He also provided information about the apartment, the surrounding area, points of interest and travel. The apartment was spotless and very well appointed." – Jan
View Photos, Read Reviews & Check Availability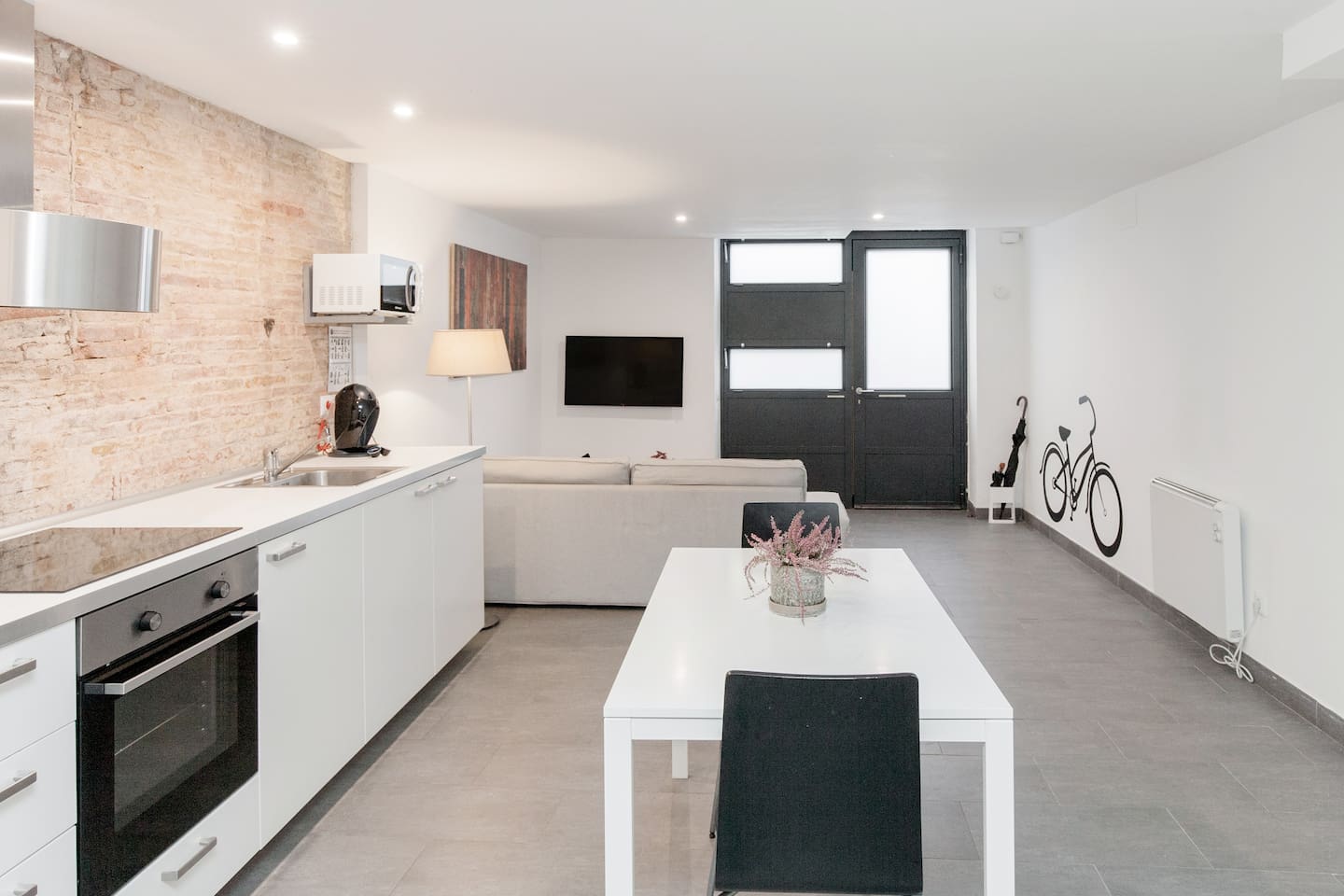 ---
14) RAMBLAS, GOTHIC QUARTER ATIC DUPLEX BY THE5VESOUL.
Location: Gothic Quarter
Airbnb Plus: No
Superhost: Yes
Price: $150+ USD per night
https://www.airbnb.com/rooms/37278579
This two bedroom apartment in the heart of Barcelona's Gothic Quarter is on the doorstep of all that makes this city a leading tourist destination. The space is spacious and bright, with fully renovated interiors and an incredible terrace with an outdoor shower! In summer when returning home from the beaches of Barcelona, you'll love this addition!
Guest review: "This Airbnb was great for a small group. The location is amazing, unbeatable. In the heart of the Gothic quarter and close to so many places. Easy to get around with the metro (green line), taxis and walking. Stefan was a great host, check-in was easy and he was so responsive throughout the time that we stayed. I would definitely recommend staying here!" – Adria
View Photos, Read Reviews & Check Availability
Things That SHOCKED US About BARCELONA
---
15) Luxury 4-bedroom 3-bathroom, rooftop pool
Location: Diagonal/Via Augusta
Airbnb Plus: No
Superhost: Yes
Price: $300+ USD per night
https://www.airbnb.com/rooms/19028982
Treat you and your family to the trip of a lifetime to Barcelona, and secure your stay at this luxury four-bedroom serviced apartment. Furnished with high end appliances and additions, the plush pad is located right near many of Gaudi's iconic buildings, and there is a fully staffed reception on call. Head up to the rooftop and enjoy the rooftop terrace and plunge pool, something that is so lush during the hot Barcelona summers.
Guest review: "The best accommodation in the best location I have ever experienced. The suites are very luxurious and well appointed. The staff have excellent local knowledge that added to our stay. They gave advice for restaurants and other such things. Spot on every time! Thank you!" – Samuel
View Photos, Read Reviews & Check Availability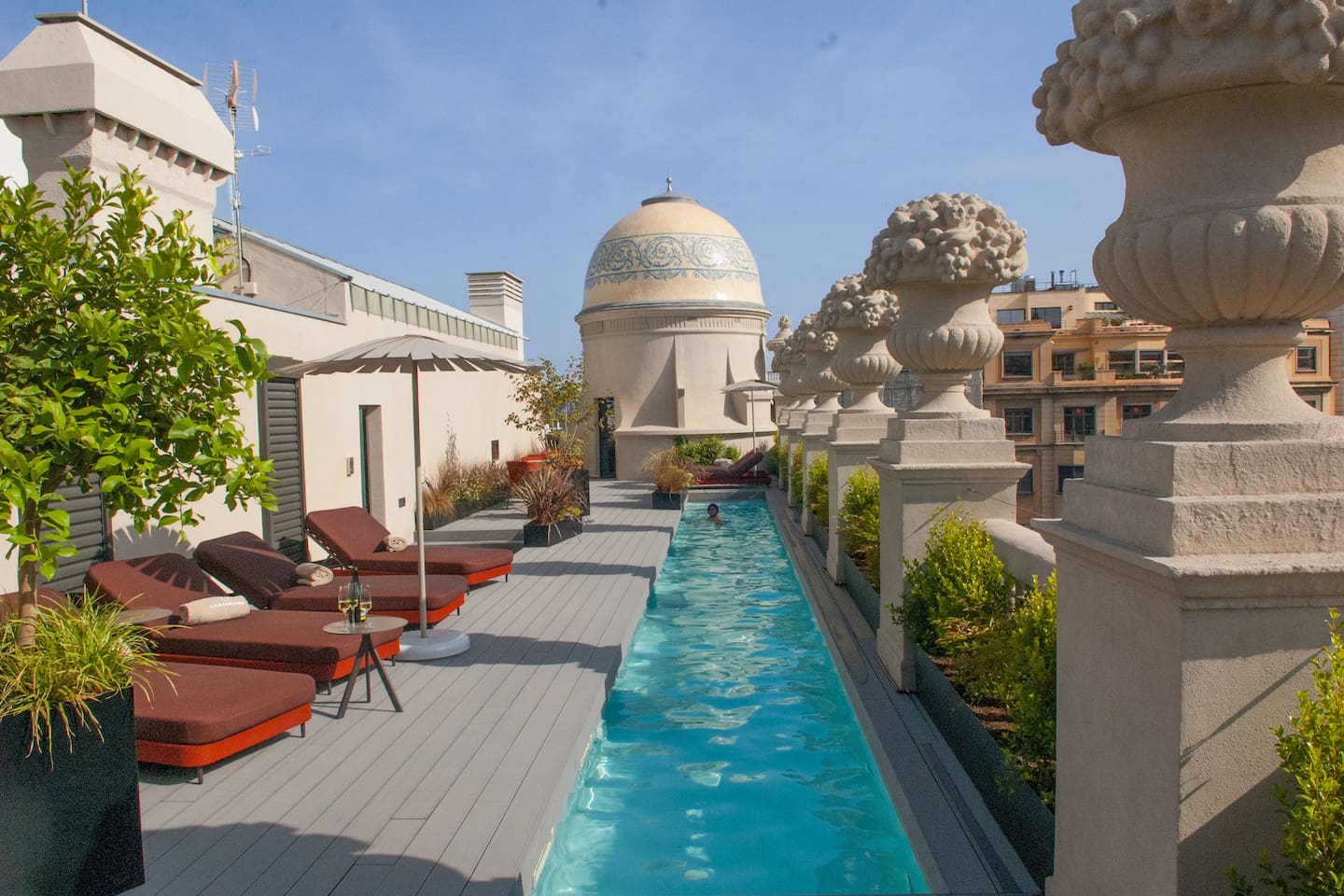 ---
Barcelona Airbnb Experiences
Barcelona is not only one of the world's most beautiful and unique destinations, but it has so many on offer to its visitors! Whether it's downing Spanish sangria on a pub crawl, zooming around in a motorbike sidecar followed by delicious tapas or having your very own photographer capture the spirit of your visit, these Barcelona Airbnb Experiences are bestselling for a reason!
---
Barcelona photo tour like local
"This is a private tour, chose the perfect spot for your photo shoot. THE SEA (Barceloneta), THE MOUNTAIN (Monjuic) or OLD CENTER ( Barrio Gótico). Barcelona is so beautiful, all options are good choices. "
https://www.airbnb.com/experiences/1033910
Price: From $40 USD per person (90 mins)
Review: "Maria was amazing! Maria is really an awesome photographer and she is such a nice person. I felt very comfortable during the photo shoot. She gave me tips on how to pose. She also took me to places that I wouldn't have known about. Thank you!" – Jenny
View Photos, Read Reviews & Check Availability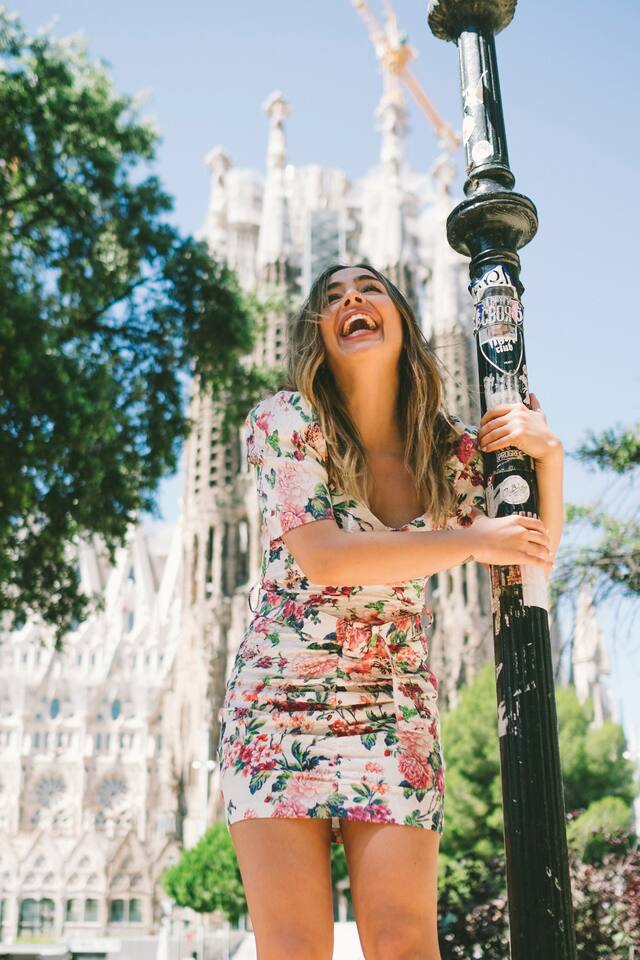 ---
The Retro Sidecar Rider and Tapas Stop
"Join me for a one-of-a-kind ride to see Barcelona's top attractions. The Safest way to skip crowds…. We'll ride from the coast to the city center on one of the few sidecar motorcycles in town as we enjoy a unique perspective of the city. As we ride I'll explain Barcelona's history, culture, and traditions, while showing you my favorite spots. We'll finish toasting with a glass of wine and some Tapas at a friend's bar."
https://www.airbnb.com/experiences/29716
Price: From $70 USD per person (2 hours)
Review: "We spent a lovely couple hours with Nuria and her awesome motorbike. We explored some popular areas as well as local spots that we probably wouldn't have seen on our own. Nuria was super friendly, very informative and happy to answer all our questions and shared personal stories about the city, Barcelona culture and her own experience riding the motorbike. It didn't feel touristy at all, more like meeting up with a local friend who was showing us her hometown that she clearly loved. Highly recommend as a cool way to see Barcelona from a different perspective!"
View Photos, Read Reviews & Check Availability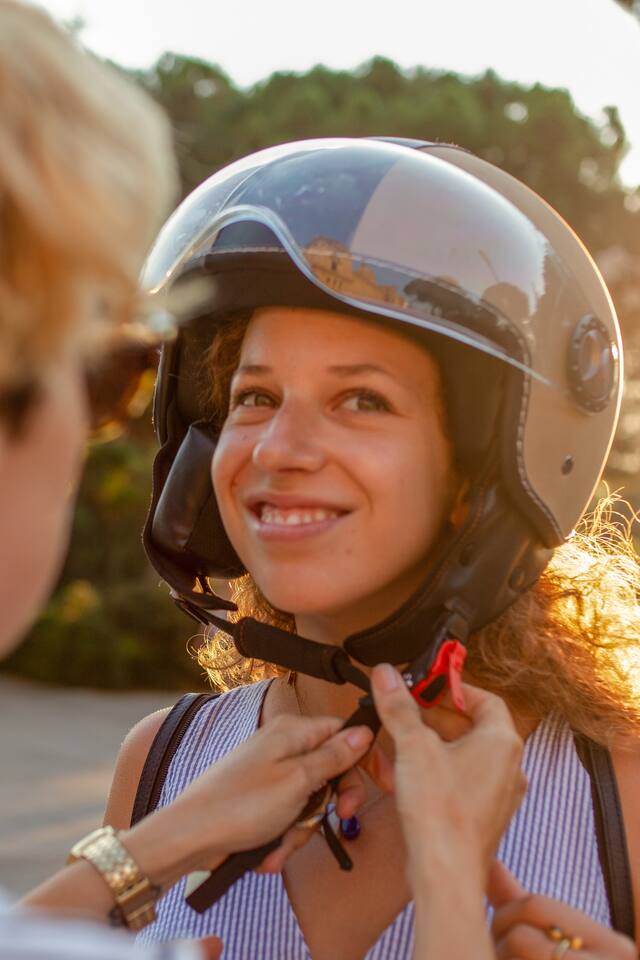 ---
Pub Crawl Real Bcn / Go out like a local
"I want to help you discover the best alternative bars in Barcelona. We will start with one of the most important bars, at special prices. We will continue visiting the most alternative bars in this district, symbol of the city's urban nightlife. A tour for travelers who want to know the true nightlife of the people of Barcelona."
https://www.airbnb.com/experiences/1307168
Price: From $20 per person (4 hours)
Review: "It was a great tour, I would definitely recommend it! All bars that we visited have their own unique atmosphere and vibe? They all are different, because they represent various cultural clusters of Barcelona. So if you're interested in discovering modern culture of the city, then that's the tour to take! Alessandro knows a lot about contemporary art and music, and he is happy to share his knowledge ?He also showed some contemporary art pieces on the streets of Raval while we were switching bars ??"
View Photos, Read Reviews & Check Availability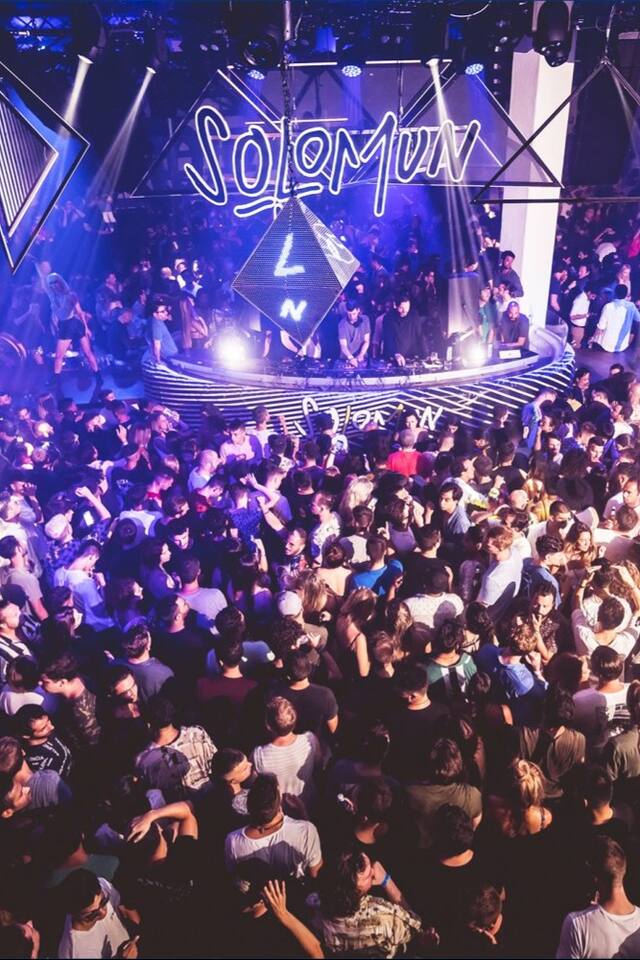 ---
Did I miss any top Airbnb Barcelona rentals?
There's so many spectacular Airbnb's in Barcelona, I couldn't possibly include them all on my list. But, if you have stayed at a top notch Barcelona Airbnb that you think definitely deserves to make the cut – send me the link! I'll check it out to see if it has the goods to get on the cool kids list.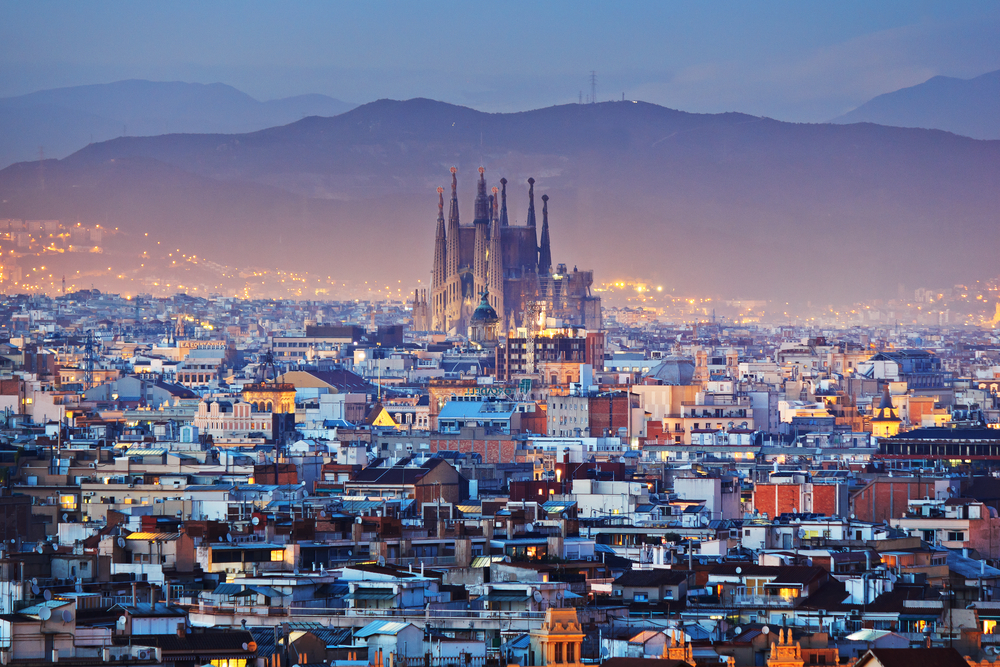 ---
Heading to the Mediterranean?
The Mediterranean is one of the most dreamy parts of the world, and eating, drinking, swimming and lazing in the sun here is always something I have time for. From Spain to Italy to Greece, I have a huge variety of Mediterranean content to browse through when planning your own Mediterranean getaway.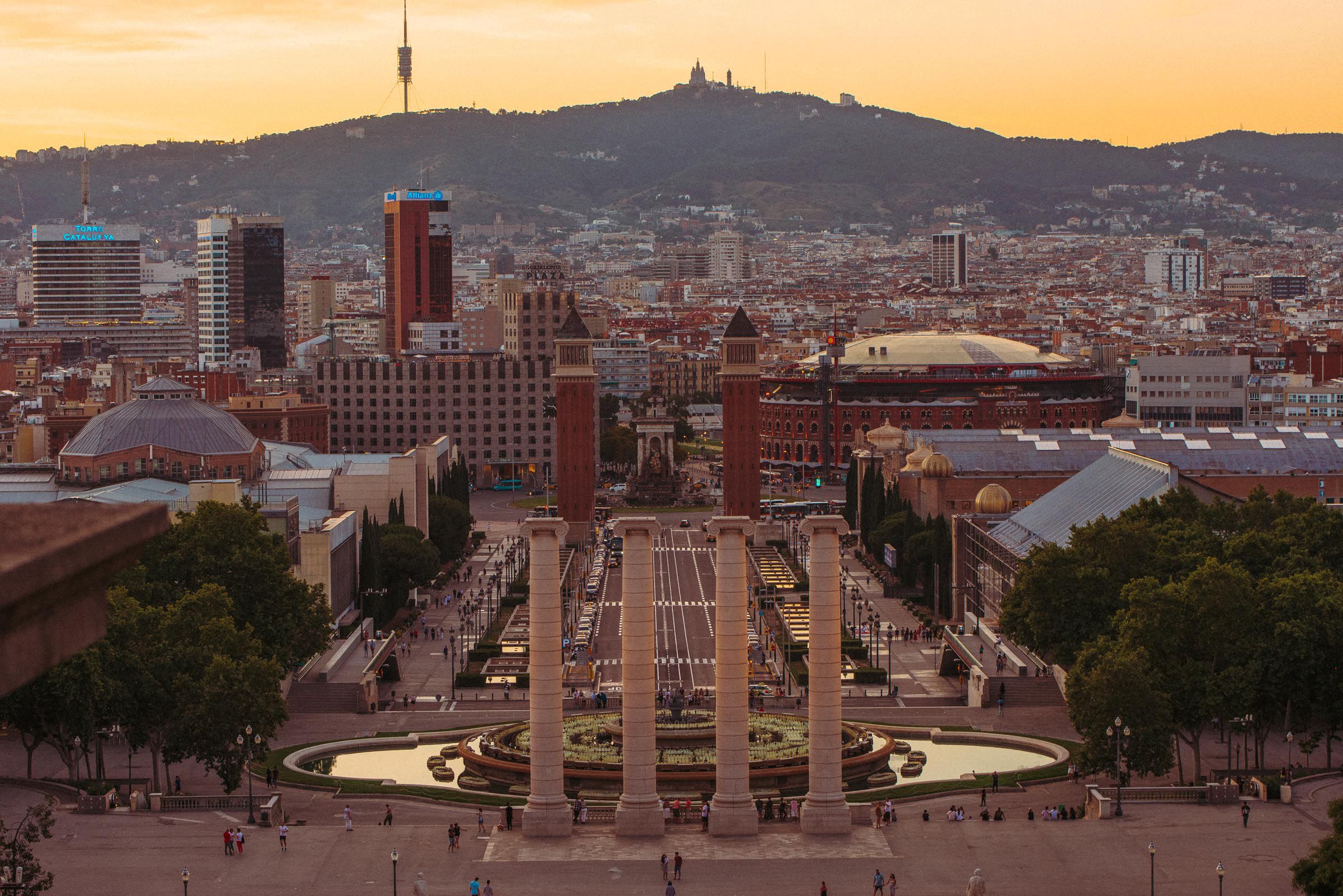 ---
Final thoughts on Airbnb Barcelona…
One thing I love most about Spanish homes are that most have balconies or terraces to enjoy the Spanish sun from – and most of the Airbnb's I chose have at least one or two! These Airbnb's were chosen in a variety of neighborhoods so that you can create the vacation you desire and can stay near what drew you to this beautiful city. Whether it's visiting Gaudi's iconic art, enjoying balmy evening dining on tapas or hitting the beach – Barcelona is a seriously special city that I hope you enjoy as much as I do!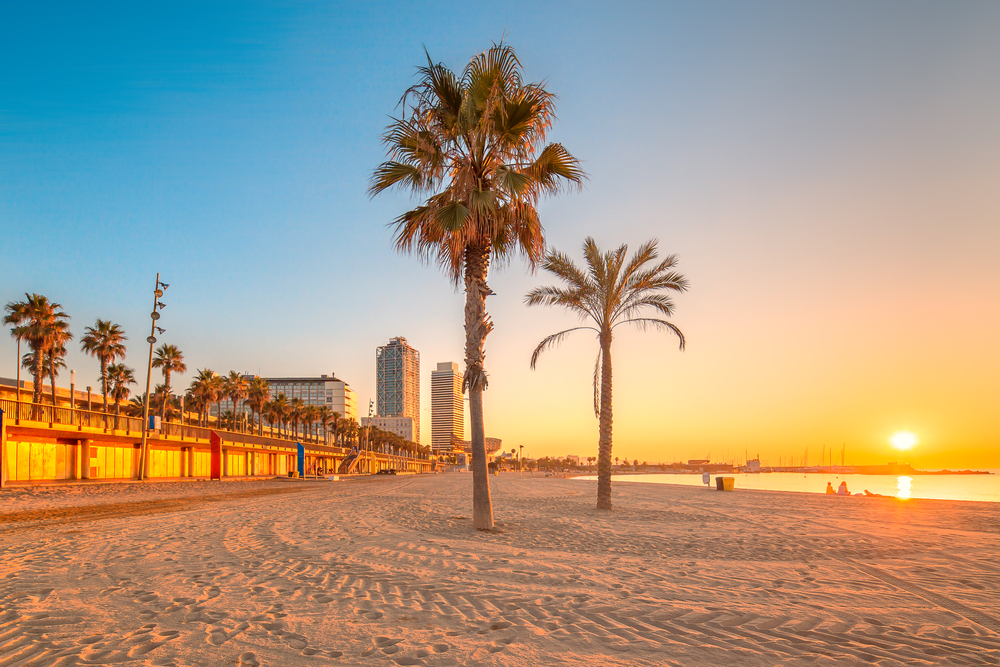 ---
Thanks for reading about the best Barcelona Airbnb's!
Share this list with your Euro trip crew!
https://www.jonesaroundtheworld.com/wp-content/uploads/2020/11/The-Best-Airbnb-in-Barcelona.jpg
667
1000
Guest Contributor
https://www.jonesaroundtheworld.com/wp-content/uploads/2017/03/logotry-1-1-300x106.png
Guest Contributor
2020-11-12 23:18:40
2020-11-12 23:19:39
The 15 Best Airbnbs in Barcelona For A Spanish City Fiesta