Looking for the coolest and best music festivals in Slovenia in 2023? Well, you've come to the right place, as we've compiled the ultimate guide to Slovenia Festivals that are guaranteed to impress.
Widely known for its miraculously breathtaking natural landscapes, Slovenia is a place of wonder. From its alpine peaks to its emerald lakes and lush forests, heading on a trip to experience one of the music festivals in Slovenia will grant an out-of-this-world experience with the numerous picturesque vistas and optimal locations for these popular events.
Prepare for the trip of a lifetime in Slovenia with the greatest hits at one of these top music festivals! Also, be sure to read my guide on Glamping in Slovenia for a nice decompression after the party!
---
1) Druga Godba Festival
When: May 23-27, 2024
Where: Ljubljana
https://drugagodba.si/en/festival/
https://www.facebook.com/druga.godba.3/events/
The Druga Godba Festival is one of the featured music festivals in Slovenia, known worldwide for its unique out-of-the-norm approaches to showcasing indigenous music. It has been set apart as one of Central Europe's most notorious music festivals for over three decades.
Each year, the festival sets up an incredible lineup of world-class acts, intersecting it with enigmatic and awe-inspiring lesser-known music traditions and styles. The Druga Godba Festival won a Župančič Award in 2006 for its outstanding original concepts. These concepts have been steadily developed over the years to solidify its foundation as a top-tier festival.
Druga godba 2022 - aftermovie
---
2) Jazz Etno Funky Festival
When: July – August 2024
Where: Koper
https://www.sigic.si/jeff-2023.html
https://www.facebook.com/festivaljeff/
Hosted at the Koper Regional Museum, the Jazz Etno Funky Festival, or JEFF, is held on three Thursdays in July and two in August. The amount differs each year. Some years, the festival is held six days on a Wednesday, so check the event schedule before booking dates!
Founded in 2003, the event is organized by activities of the Students' Association of Koper, or SAK. It features diverse music genres, including folk, world, jazz, and funk. Over the years, the lineup for the event has showcased talented artists such as New Swing Quartet, Ansasa Trio, Greentown Jazz Band, and Terra Folk Produkcija.
In recent years, JEFF has extended its grasp to other forms of art and entertainment besides music. Nowadays, the event holds dance workshops, photography and culinary exhibitions, and ecology presentations. Either way, if you're looking to learn or discover something new or experience outstanding musical talent, the Jazz Etno Funky Festival is the music festival to do it!
---
3) Ljubljana Summer Festival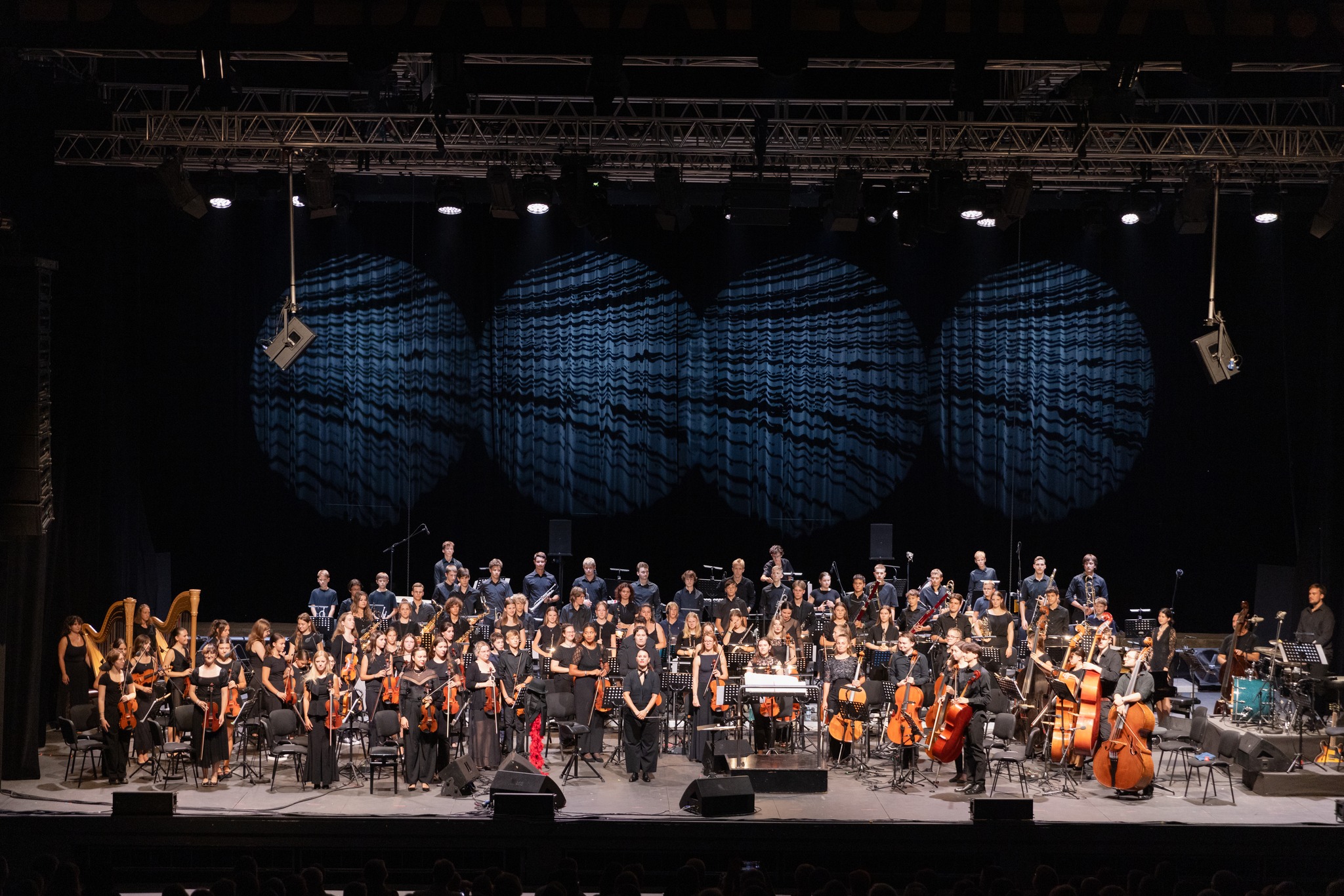 When: June – September 2024
Where: Ljubljana
https://ljubljanafestival.si/en/
https://www.facebook.com/LjubljanaFestival/
Held in the capital of Slovenia, the Ljubljana Summer Festival is widely known for its encompassable talent and music performances. It is hands-down one of the most noteworthy music festivals in Slovenia.
The Ljubljana Summer Festival attracts internationally famous rock and jazz artists, theatre and ballet performers, and opera stars looking to showcase their talents, passions, and skills on stage in front of a star-studded crowd.
During the exuberant two months the festival is held, locals and tourists flock to the summer festival in Slovenia to experience profound and breathtaking world-class entertainment.
Jean-Yves Thibaudet & Boston Symphony Orchestra & Andris Nelsons - 1. September 2023, Ljubljana
---
4) MetalDays Festival
When: July 28 – August 3, 2024
Where: Velenje
https://www.facebook.com/MetalDaysFestival/
If you like to rock out and play air guitar, then the MetalDays Festival is your jam!
Previously known as Metalcamp, the MetalDays Festival is one of the most well-known heavy metal music festivals in Slovenia, receiving more and more media coverage each year. Its rockin' lineup has featured beloved rock artists such as Slayer, Megadeth, and Sabaton, with sales going off the charts each year.
Camping options are available for attendees and are included in the ticket price. The new location for the MetalDays Festival features a scenic beachside location where swimming is welcome and available for all attendees to explore, socialize, relax, and enjoy!
MetalDays Festival 2022 official AFTERMOVIE
---
5) Punk Rock Holiday Festival
When: August 2024
Where: Tolmin
https://www.punkrockholiday.com/
https://www.facebook.com/punkrockholiday/
One of the most popular music festivals in Slovenia, the Punk Rock Holiday Festival sold out within the first 10 hours of selling tickets in its 7th and 8th editions.
It is one of Europe's most anticipated events, the setting for the festival being in a scenic environment of mountains, beaches, forest, and an ideal Mediterranean climate. Camping is an ideal retreat here, with two beaches owned by the Punk Rock Holiday Festival, so festival attendees can relax and unwind during the summer between rocking out!
The crowd is notorious for being exuberant as they jam out to their favorite artists. Some artists that have rocked out onstage at this event include Bad Cop, Bad Cop, Booze & Glory, and Teenage Love Guns, and each year, more beloved artists hit the stage to kick off the bangin' Punk Rock Holiday Festival.
PUNK ROCK HOLIDAY 2.2 - HIGHLIGHTS (Official Video)
---
6) MENT Festival
When: February 21 – 24, 2024
Where: Ljubljana
https://www.facebook.com/MENTLjubljana/
"A three-day music discovery festival of fresh artists from all of Europe and beyond."
One of the leading music conferences and showcase music festivals in Slovenia, the MENT Festival is the largest of its kind in the region. This award-winning event is a place of musical discovery with exemplary presentations by international music professionals with artists and audience members from all over Europe.
The 2023 edition of the MENT Festival hosted 76 artists from 20 countries. These artists performed across 13 stages for the three-day event, with music genres ranging from folk rock, pop, electronica, and DJ shows.
The performers hitting the stage get to showcase their talents to local and foreign music professionals, such as music agents and promotional agencies, to open up the doors to new opportunities.
---
7) Overjam Reggae Festival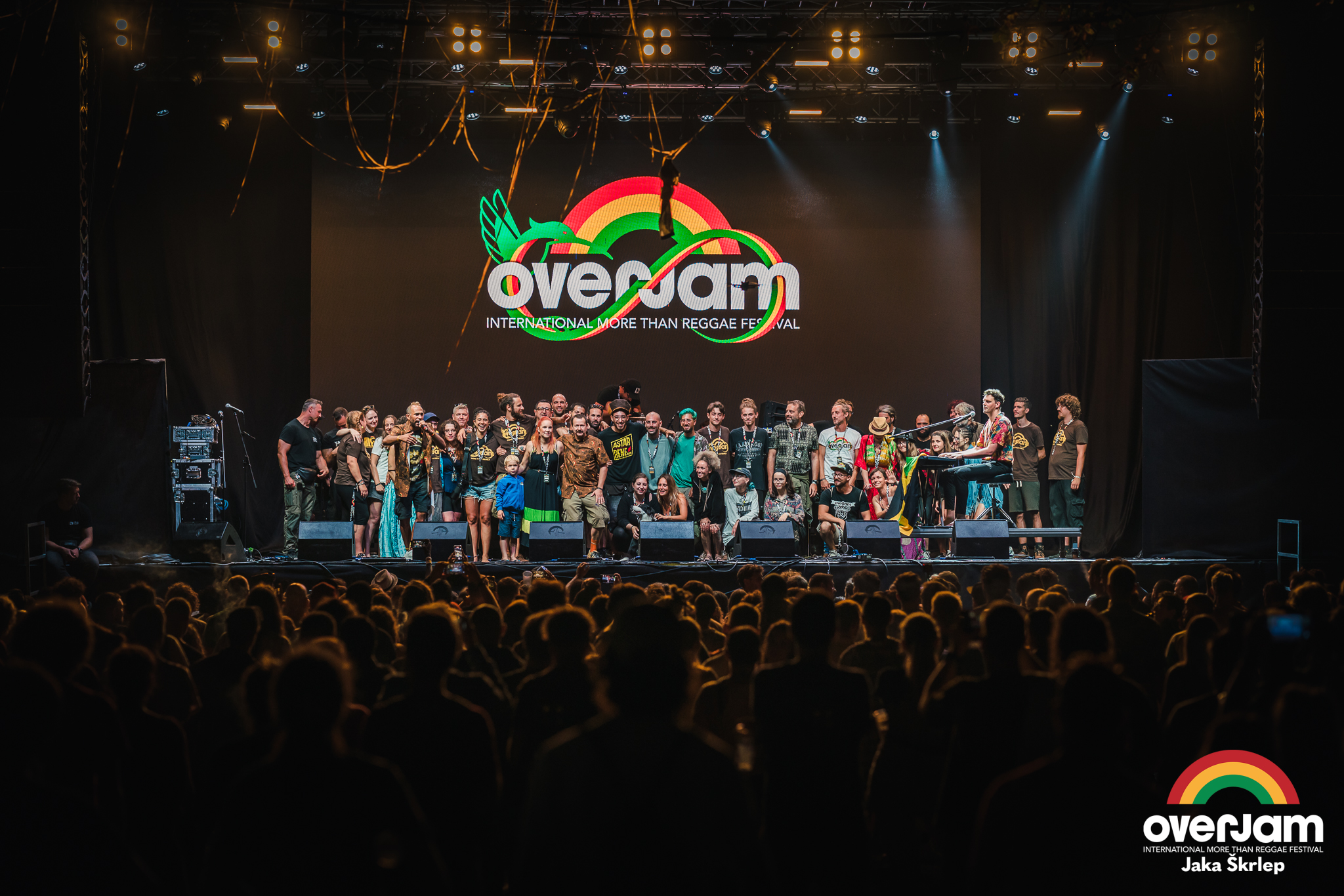 When: August 14-18, 2024
Where: Tolmin
https://www.facebook.com/OverjamFestival/
Welcoming Italians, Austrians, Slovenians, and others worldwide, the Overjam Reggae Festival is set in the beautiful river and mountain-backdropped location of Sotočje. The alpine region offers a nearly Mediterranean climate, ideal for swimming in the Soča River.
The Overjam Reggae Festival has masterfully taken hold of the reggae scene in Slovenia after the stall caused by the COVID-19 pandemic. Its lineup has featured favorite reggae artists, Luciano, Groundation, Max Romeo, and Ricky Trooper, who have hopped on stage to perform in front of an excited crowd.
In between jamming out to favorite hits with fellow reggae fans, attendees can hit up other fun entertainment options available at the event. Whether juggling, clay making, drumming, or a much-needed yoga session, the Overjam Reggae Festival welcomes everyone to enjoy the ultimate reggae vibes and fun activities in Slovenia!
OverJam 2022 - 10th Edition [Official Aftermovie]
---
8) Tartini Festival
When: August – September 2024
Where: Pirano
https://tartinifestival.org/en/tartini-festival-piran-slovenija/
https://www.facebook.com/tartinifestival/
The Tartini Festival is one of the prestigious music festivals in Slovenia. The festival's founding was dedicated to the Piran-born composer Giuseppe Tartini and his works. Tartini was one of the greatest violinists of his time. He was also noted as an original music theoretician and famous pre-classical composer.
Attendees of the Tartini Festival have the exceptional opportunity to get a taste of music by Tartini and other Slovenian composers in a setting decorated with works created by contemporary artists who were inspired by Tartini's art pieces.
Audience members also have the extraordinary chance to hear the famous Tartinie violin played by top-class musicians for an undeniably passionate music festival experience.
Tartini Festival - promo video
---
9) Jazz Cerkno Festival
When: April 2024
Where: Cerkno
https://www.jazzcerkno.si/?lang=en
https://www.facebook.com/JazzCerkno/
Luring in artists and attendees from across the globe, the Jazz Cerkno Festival produces a sensational palette of jazz performances in Cerkno. The 2023 hosting of the festival was Slovenia's first open-air jazz festival, which hosted eight events, not including ten concerts.
Hot performers in the jazz industry kick off the festival with reputable performers like Disorder At The Border and The Attic. These musicians are notorious in the spectrum of the jazz music genre and the music world. The Jazz Cerkno Festival allows audience members to experience these artists' awe-inspiring dedication and skill in an enriching environment.
27. Jazz Cerkno 2022 | Aftervideo
---
10) Butik Festival
When: July 2024
Where: Ljubljana
https://www.facebook.com/butikfestival/
A somewhat newer event, the Butik Festival is an electronic music festival that hosted its first edition in 2019.
The four-day festival has made a name for itself in the music festival spectrum with its stunning location in the Soča Valley, welcoming atmosphere, and outstanding lineup of various electronic tastes. Its 2022 headliners featured electronic music faves, including Cinthi, Mama Snake, Dr. Rubinstein, and DVS1.
With a ticket to the Butik Festival, attendees also have access to camping for easy access to all the fun activities and entertainment.
---
Looking for more Music Festivals in Europe?
If you're traveling around Europe during the summer, I'd recommend checking out some of these articles to inspire some other festival adventures around the world!
As well, I've written a few articles that can give you some great ideas for what to wear, bring, and camping survival for music festivals! They've helped thousands of people so far, and I know you'll get some amazing products from them!
---
Thanks for reading my Slovenia Music Festivals Guide!
https://www.jonesaroundtheworld.com/wp-content/uploads/2023/09/Butik-Festival-Slovenia.jpeg
1365
2048
Dave
https://www.jonesaroundtheworld.com/wp-content/uploads/2017/03/logotry-1-1-300x106.png
Dave
2023-09-13 23:51:08
2023-09-13 23:51:08
TOP 10 Music Festivals in Slovenia