Looking for the coolest and best music festivals in Chile in 2023 & 2024? Well, you've come to the right place, as we've compiled the ultimate guide to Chile Festivals that are guaranteed to impress.
A country of natural beauty, Chile is prosperous with rich culture, arts, and history. It is the home of Atacama, the driest desert in the world, the world's largest swimming pool, and the tallest building in South America.
The awe-inspiring landscapes and inspiring cultural traditions make it one of the best places to experience the music festivals in Chile, where music, art, culture, and tradition intertwine together in one fantastical place!
---
1) Lollapalooza Chile Festival

When: March 15 – 17, 2024
Where: Cerillos
https://www.facebook.com/lollapaloozachile/
Lollapalooza is one of the most famous music festivals in the world, traveling across the globe to entertain, wow, and inspire with top-class visual displays and viral performers.
As one of the most popular music festivals in Chile, Lollapalooza is guaranteed to leave any and everyone impressed. More than 100 bands entertain jumping, dancing, and hyped-up crowds across six stages to the beat and lyrics of desirable performers like Drake, Blink-182, Tame Impala, and Billie Eilish.
The festival hosts two Beer Gardens for exclusive access to attendees over 18 years of age. No matter the ticket type, these eligible individuals can join the party at either of the available Beer Gardens for fun, drinks, and socialization!
Lollapalooza Chile 2019 - Video Oficial
---
2) WOMAD Chile Festival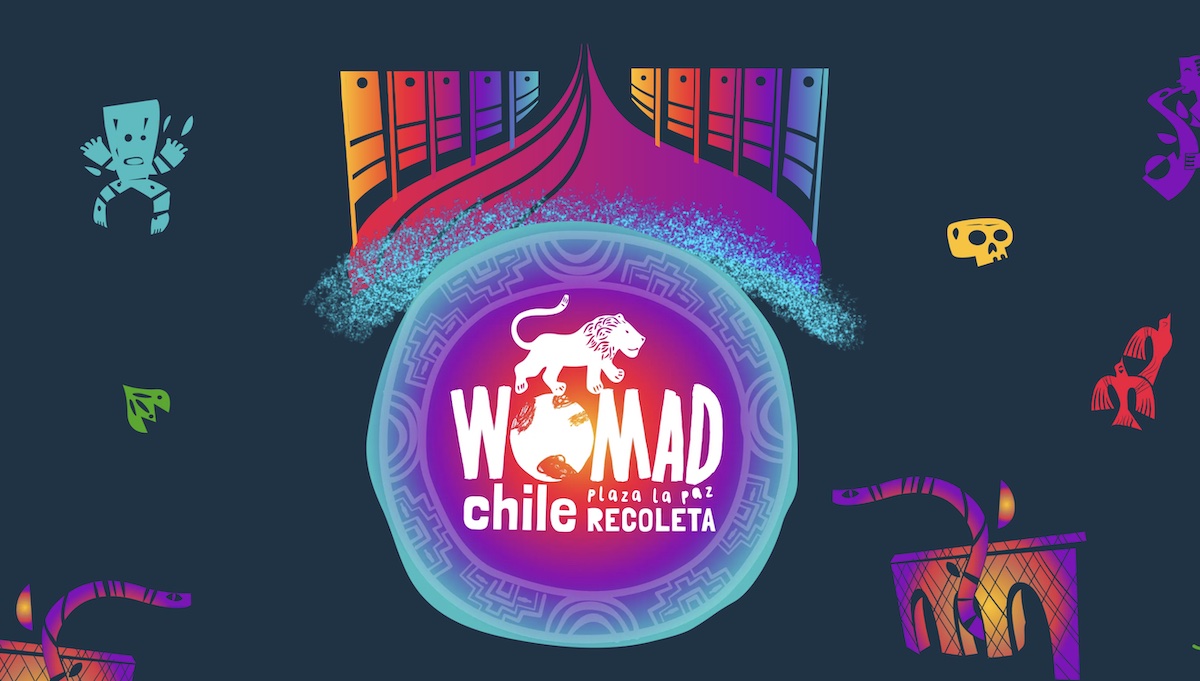 When: April 2024
Where: Santiago
https://www.facebook.com/WomadChile/
The World Festival of World Music, Arts & Dance (WOMAD) is a celebration spread across the globe in three days. The festival was established by British musician Peter Gabriel around 40 years ago. His mission was to create a multicultural hub for all things dance, art, and music for diverse communities everywhere to share and celebrate their culture and passions.
For the WOMAD Chile Festival, attendees can experience a plethora of entertainment and activity options. At the festival, some of the best musicians and DJs in the world share informational tidbits through workshops and talks. More than 130 artists come together from 4 continents and 17 nations to present their skill sets and culture to anyone willing to learn!
Lo que nos dejó WOMAD Chile 2023
---
3) Semanas Musicales de Frutillar


When: January 2024
Where: Frutillar
http://www.semanasmusicales.cl/
https://www.facebook.com/semanasmusicales
Taking place in the scenic Chilean town of Frutillar, the Semanas Musicales de Frutillar, or Frutillar Musical Weeks, is a classical music festival. It began in 1968 by residents with major support from the German Chilean League of Santiago, the Chilean Air Force, and the Universidad de Chile, which has granted its major success since its launching.
Once hosted in the churches and then a municipal gym, the festival's quick success transformed the Semanas Musicales de Frutillar into one of the most prominent classical music festivals in Chile. It is held over ten days with more than 40 classical concert performances by international and Chilean artists throughout its running.
Video Promocional Dúo Alma
---
4)

Surfestival
When: February 2024
Where: Pichilemu
https://www.facebook.com/surfestivalchile/
Festival Surfbeats is an uproarious two-day event celebrating and promoting surf culture through art, sustainability, and music. Through its running, the festival dedicates itself to educating and encouraging awareness and care of beaches.
Attendees of this beachy fest get to soak in unrivaled sunsets as the waves crash to the shore in the magical time of summer. Every year, nationally and internationally famed artists like Shaggy hit the stage to perform in front of a crowd, waving and grooving to the beat in front of the perfect setting – the sea!
As the festival is dedicated to surfing culture, it's no surprise that Festival Surfbeats brings together professionals who thrive on the topic and passion of surfing. These include filmmakers, photographers, painters, artisans, and many more like-minded individuals who share their skills and talents with the crowd.
---
5) Summer Ink Chile Festival
When: August 2024
Where: Valparaiso
https://www.facebook.com/summerinkchile/
A hype one-day event, the Summer Ink Chile Festival is a hub for all things rock and tattoo. Completely free, guests can observe or experience themselves with a fresh new tattoo. More than 100 tattoo artists show off their skills in what is considered one of the most important tattoo conventions in Chile.
But tattoos aren't the only reason every tattoo lover and artist heads to Valparaiso for the Summer Ink Chile Festival. It's also where various genres of Chilean Rock are celebrated, with big names like singer-songwriter Nano Stern, punk band Los Mox, and rockers Weichafe coming out to bang out some ragin' tunes.
---
6) Creamfields Festival
When: October 14, 2023
Where: Santiago
https://www.facebook.com/creamfieldscl/
The Creamfields Festival is one of the most popular festivals in Chile, with an uproarious crowd, booming speakers, and bangin' beats. The lineup for the Creamfields Chile Festival isn't one to glance over either.
This entertaining festival features a world-class lineup of artists like Tiesto, Steve Aoki, and Afrojack. The energy is on a whole new level, where passion and inspiration meet in one breathtaking transformation of up-class entertainment.
There are camping options available for those looking to stay in the area and get the whole festival experience created by one of the world's biggest electronic promoters, Creamfields, in the beautiful and prosperous country of Chile!
CREAMFIELDS CHILE - 14 DE OCTUBRE 2023 - CLUB HÍPICO DE SANTIAGO
---
7) Ultra Festival Chile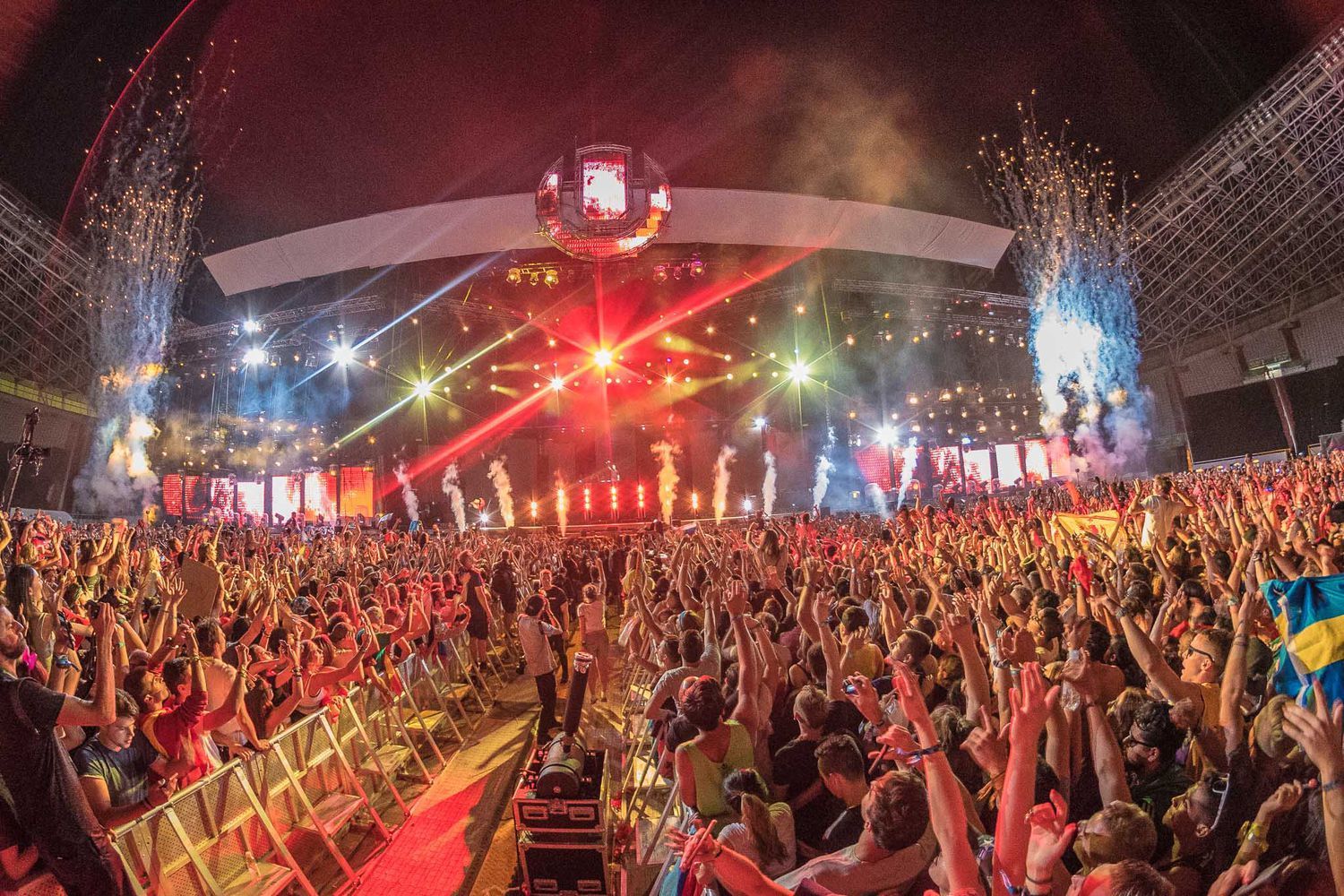 When: October 31, 2023
Where: Santiago
https://www.facebook.com/Ultrafanchile/
The Ultra Festival is one of the world's most famous music festivals, its expansion spreading across the planet to showcase only the best electronic music events the world has ever seen. And its reach has extended to more than twenty countries, including Chile!
Its first edition in Chile in 2016 was hosted in Santiago, where it has remained over the following years. Over the years, the enigmatic lineup for the Ultra Festival in Chile has extended to viral names such as Martin Garrix, DJ Snake, Carnage, and Steven Angello. This festival is a worthwhile one, especially if you're looking for an excuse to travel!
RELIVE ULTRA CHILE 2015 (Official 4K Aftermovie)
---
8) Viña del Mar International Song Festival
When: February 2024
Where: Viña del Mar
https://www.facebook.com/Vinadelmarsongfestival/
Having hosted 62 editions in 2023, the Viña del Mar International Song Festival is one of the most epic music festivals in Chile. This grand event has a fond grasp of the country's rich history and culture, celebrating it in one fantastic festival.
The festival held its first edition in 1960, becoming one of the longest-running music festivals in the world. It is also the largest and oldest music festival in Latin America!
Viña del Mar International Song Festival hosts a song competition in each edition of various music genres and languages. These vary from bachata and cumbia to folk and pop music. Jurors for the event have welcomed significant names such as George Martine, the producer for the Beatles, and Connie Stevens.
Luciano Pereyra - Sin Testigos - Festival de la Canción de Viña del Mar 2020 - Full HD 1080p
---
9) Olmué Festival
When: January 2024
Where: Olmué
https://www.festivaldelhuaso.cl/
https://www.facebook.com/OlmueTVN/
The Olmué Festival's first edition dates back to 1970, making it one of the oldest music festivals in Chile. Initially, it was a small local event that would soon become the massive four-day celebration of Chile's inspiring and prosperous culture and history today!
Held in El Patagual Park of Olmué, this unique celebration joins representatives of Chile's national folklore and artists from other countries like Peru and Argentina to personify the richness of Chile and the surrounding country's culture, history, and inspiration through musicians, composers, and writers.
Bombo Fica - Festival del huaso de olmue 2017
---
What are your favorite Music Festivals in Chile?
With so much to offer visitors and locals, Chile is quickly becoming a South American destination for touring music festivals. So I'd love to hear from you guys if I'm missing any specific Chile Festivals that should be mentioned here!
---
Looking for more epic music festivals?
My travel blog has dozens of articles showcasing the coolest and best festivals around the world! I'd love for you to take a browse through some of my other favorite articles! Pick your region below and discover your next adventure!
---
Thanks for reading my guide to the best Chile Music Festivals!
https://www.jonesaroundtheworld.com/wp-content/uploads/2023/09/Lollapalooza-Chile-Festival.jpeg
1366
2048
Dave
https://www.jonesaroundtheworld.com/wp-content/uploads/2017/03/logotry-1-1-300x106.png
Dave
2023-09-14 18:07:53
2023-09-14 18:07:53
Top 9 Music Festivals in Chile For Your Bucket List