Are you planning a quick stop or weekend getaway and only have 2 days in Kyoto? Look no further, since I have just the perfect itinerary for you, combining the most spectacular places of this city of contrasts. Present and future, tradition and modernity, with these recommendations you'll have the perfect blend for your stay in one of my favorite cities in Japan!
Because there are so many aspects, many people actually consider this a city well-worth visiting – perhaps even more worthwhile than Tokyo! No matter whether you are backpacking, traveling for business or with your family, this will most definitely show you the cutting-edge spots of Kyoto.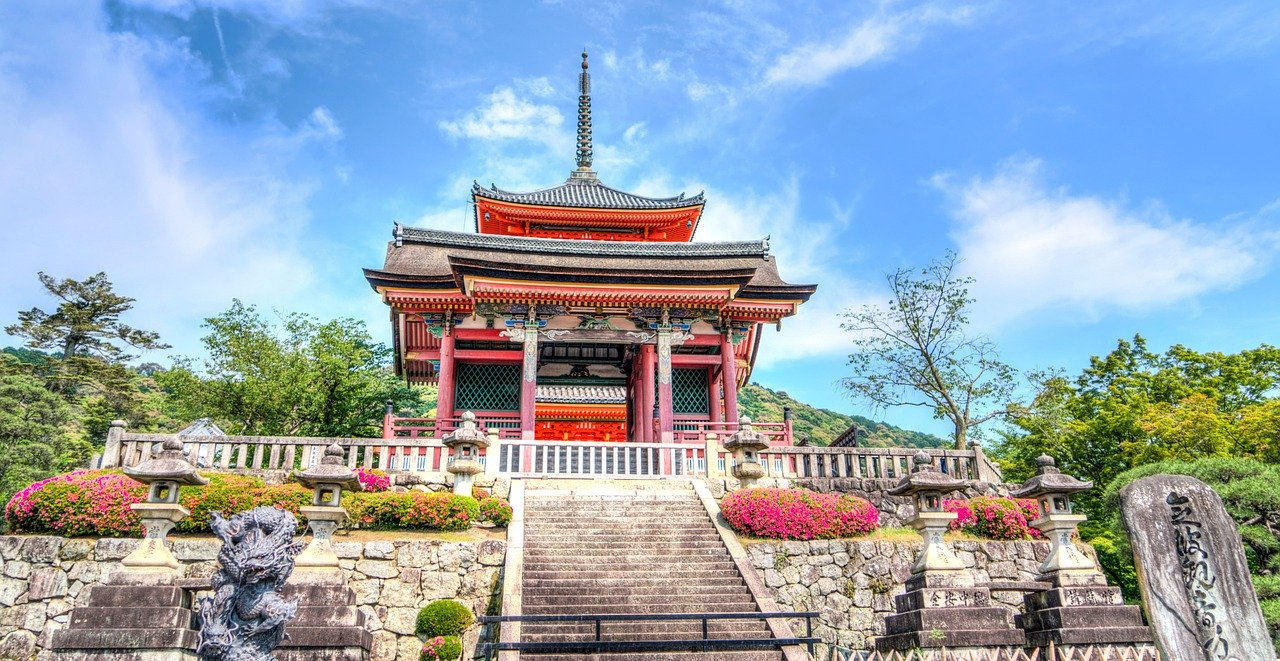 ---
Where to stay for 2 Days in Kyoto
This city offers a paramount abundance of options for your stay, almost flowing over of cheap hostel, luxurious hotels and great, family-friendly Airbnbs. Where you want to stay in Kyoto depends a great deal on your budget and travel situation of course, but there are some clear recommendations to give.
If you would like to be close to the city's heart, enjoy the grandiose night-life on the spot and reach everything the city has to offer in no-time then the central area Shimogyo-Ku is definitely the place to be! Staying close to the main station and the city's two essential subway lines makes every sightseeing trip a piece of cake.
If you are a lover of the historical side of Japan, on the other hand, the historical district of Gion on the eastside of the city is a must-be. The ancient houses bring back the spirits of days long ago and since this is a well-known restaurant district, there is always another delicious Japanese dish to discover. Not to mention that you will stay in walking distance to some of Kyoto's most famous shrines and temples and will regularly encounter geishas on the way to their work.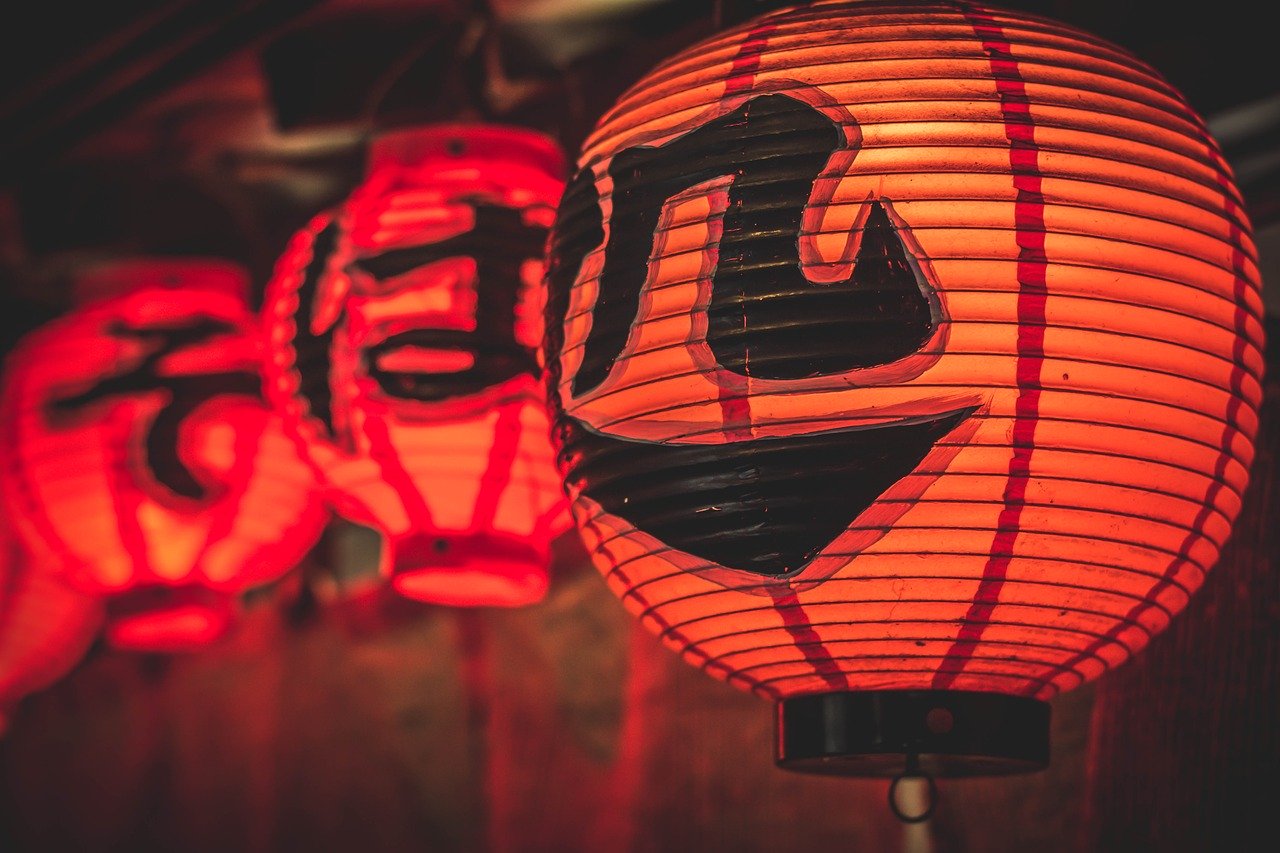 ---
Kyoto Transportation | Quick and Comfortable
Getting around Kyoto is as simple as practical! Being Japan, all the busses and trams are absolutely punctual without exception and easy to navigate too. Two main subway lines are crossing the city the north-south and east-west direction, turning getting lost almost into hard work.
The busses are all levelled on 210Y for an adult ticket, so you won't have to consider the length of your trip at any time. This is very reasonable considering that the high quality of Japanese transportation allows you to make the most out of your amazing stay! Additionally, day-passes allow easy access to all the city's sights and are available at the main station.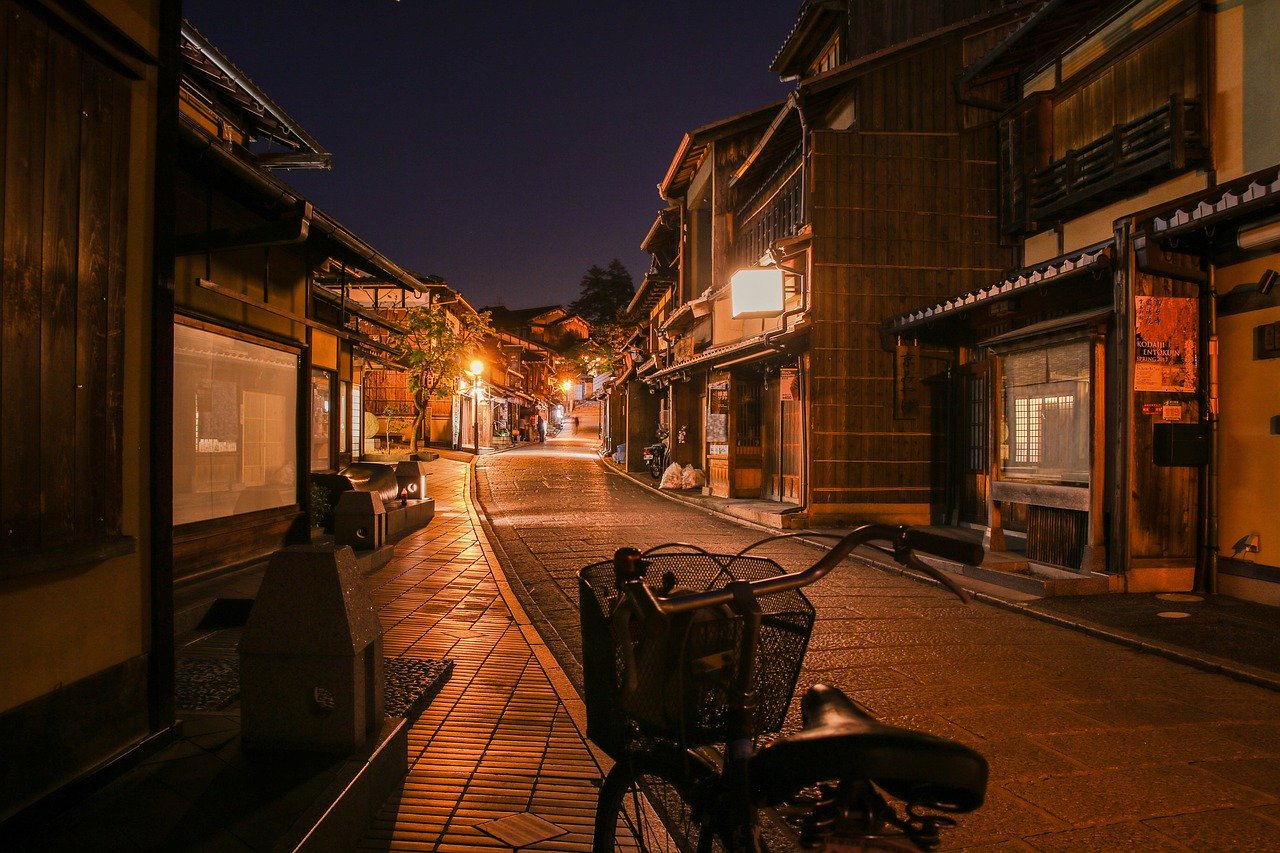 ---
Things To Do in Kyoto in 2 Days
Having an incredible cultural history which dates back over thousands of years, a vivid nightlife and amazing food, this city holds in stock everything a traveller in Japan could wish for! This holds true regardless of your interests and will definitely make you want to come back and spend more time in Japan's cultural capital. So without further ado, let me show you where to spend your precious time:
(Also, I've added a fun travel video for each section, so be sure to watch a few of them for some trip inspiration!)
---
Kiyomizu-Dera and Ninen zaka
At the beautiful flanks of the eastern mountain area Higashiyama lies the impressive Kiyomizu temple. Being surrounded by flawless gardens which underline its architectural beauty, this temple is righteously a UNESCO world heritage. The lively and most traditional of Kyoto's districts, Ninenzaka, is only a stone throw away, providing you with the most delicious traditional Japanese sweets and charm from hundreds of years ago! Being also a restaurant district, there won't be any shortage of tasty spots to check out.
Insider Tip: Visiting the Kiyomizu-Dera during its spring or autumn illuminations is nothing but a magical experience with a huge ray of blue light shining towards the city centre. Combining this with the evenly stunning views of cherry blossoms or autumn foliage an unforgettable experience is guaranteed.
[4K] Higashiyama in Kyoto Japan Walking Tour - Kiyomizu-dera, Ninenzaka, Sannenzaka, Yasaka Pagoda
---
Kyoto Tower
Right in the city centre and giving an absolutely stunning view of the city. Just as Tokyo's Skytree or Berlin's Fernsehturm, ascending the Kyoto Tower is a must for everyone who wishes to see every part of the city. From these realms in the sky, you will be able to witness the incredible contrast of the historic east side and the technological city centre. This is to be recommended especially during dusk or dawn when the golden light shines over this cultural marvel.
Kyoto Tower - Kyoto - Letters from Japan
---
Nishiki Market and Pontocho
There is no other place making it so easy to enjoy shopping, great food and a vivid nightlife experience than around Kyoto's Nishiki Market. Dozens of little food stalls create a mouth-watering odour and will open up new culinary horizons for you. Enjoying a stroll along the channel to the south with your delicious delicates will bring you to the popular bar and restaurant area of Pontocho. With its low-rise buildings and lovely channel atmosphere, this is definitely a place to spend your evening and drink with the locals!
Kyoto Japan Street Food Tour! Nishiki Market
---
Imperial Palace
The former home of emperors is definitely a place to be in awe of. Located in the most spacious garden of the whole city, this site features uncountable cherry trees and many buildings accounting on the life of noblemen from times long passed. Walking in the centre of streets broader than any highway will make you feel like one of the past aristocrats while advancing to this monumental palace. Being able to enter free of charge is just the icing on the cake.
Tip: Being the first one in the queue is definitely worth it, granting you access to the limited numbers of English audio guides.
Kyoto Imperial Palace is big in Japan. [PALACE TOUR]
---
Heian-Jingu
The impressive Heian-Jingu shrine features one of the most attractive gardens for observing the cherry blossom in late April. Even more interesting is the broad variety of cultural institutions around this area like Kyoto Zoo, the convention centre Miyako Messe, the National Museum of Modern Art or the Rohm theatre. Depending on the current exhibition or conventions and your preferences, you can thus easily hit two birds with one stone while visiting the central Heian-Jingu becomes even more worthwhile.
Heian Shrine, Kyoto - Letters from Japan
---
Fushimi Inari Taisha
Probably the most commonly known shrine in Kyoto, this one is devoted to the harvest god and its messengers, the foxes. Walking up the mountain reveals the perhaps most-photographed motif in Kyoto: rows of hundreds of red Torii gates! Ascending through the seemingly neverending tunnels of red wood, especially in the early morning or late afternoon allows you to witness the most impressive lighting conditions. Going up unto the mountaintop grants you access to one of the most satisfying spots for watching the sunset over the city.
Fushimi Inari Taisha in Kyoto, Japan (伏見稲荷大社) ⛩️ | Hiking Kyoto's 10,000 Red Gates!
---
Philosophers Path and Ginkakuji
Especially well-known in spring, this path alongside a channel turns into a tunnel of pink. Feeling like living in an anime was never so easy and if you are lucky, a breeze will come around and let all the petals swirl around you! At the end of this path lies the entrance to the Ginkakuji or "the silver temple", granting you a unique insight into the philosophy of Zen through its gardens and a great view over the city. Being a touristic hotspot, there will be no shortage of Japanese sweets and snacks to try along the way!
Ginkakuji Tour - Kyoto's Silver Pavilion & Philosopher's Path
---
Kinkakuji
"The golden temple" could be called the bigger brother of the previous and definitely lives up to its name. The vast gardens are centred around this shining masterpiece which is almost completely covered in gold foil and invite the visitor for a long stroll. Going there on a sunny day allows you to capture all the beauty of this temple and its golden rays. Finishing your stroll with a delicious cup of tea and typical Japanese sweets is highly recommended at one of the high-quality food stalls.
Ultimate Golden Pavilion (Kinkakuji) Guide
---
Arashiyama
A must-see for its natural beauty, this pristine bamboo forest should capture the attention of everybody traversing the western sites of Kyoto. Usually, hundreds of tourists marvel at this reverent spot of nature each day, so showing up early or in the evening is highly recommended. The area further features the Monkey Park Iwatayama, a sanctuary for Japanese macaques, and the modern art installation of the Kimono Forest. This area is great for a family trip since it's also huge in terms of restaurants and, my favourite, it allows you to embark on a beautiful journey upstream the closeby river.
Kyoto's Bamboo Forest & More: Guide to the Arashiyama District
---
Kyoto Hidden gem: Katsura River
Whoever is lucky enough to spend a few more days in Kyoto or just wants to get out of the city for a second will definitely love this! The Katsura river is located in the west of Kyoto and winds through the mountain area adjacent to the city. A twenty-minute ride from Kyoto's main station or a little walk from the bamboo growth of Arashiyama will lead you to an absolutely stunning natural area which offers great spots for hiking and swimming alike. You will avoid the masses of tourists gathering throughout the city and be able to relax thoroughly to the sound of birds and waterfalls.
Katsura River Arashiyama Park | Kyoto Japan | Exploring
---
Where to Eat & Drink For 2 Days in Kyoto
Being Japan's cultural centre makes this city home to many delicious dishes as well. Depending on your taste, you will find familiar western blends with a bit of eastern charm or completely new cuisine to fill up the white spots on your world map of taste.
Wakashi: the living tradition – Meaning nothing but traditional Japanese sweets, they should definitely be on top of your list. You will find innumerable shops, each offering a distinct product which's production was brought to perfection over the last centuries. Sweet, savoury, but always delicious.
Tofu: The trademark of Japan – Although this one can be thoroughly recommended all over Japan, it is Kyoto which shines in the production of one especially tasty variant called Yudofu. Since tofu has a long history in Kyoto you will be able to find a lot of shops and restaurants specialised in making it in a myriad of different ways. Cheesy, in a soup, fried or with sesame, there will be something for every taste and eating a whole meal of these is great fun!
Ramen: Each day a new taste – Even though this one seems to be a bit flat a recommendation for a particular city in Japan, Kyoto has its own particular Ramen flavour to present to hungry travellers. In this city, the emphasis lies on the broth called "Tonkatsu" which is a thicker broth out of pork bones which almost tastes a bit creamy. By the way, this dish varies in every city so try Ramen wherever you can!
Japanese Street Food Tour Top 10 in Kyoto Japan | Nishiki Market Food Guide
---
Kyoto Travel tips
Since Kyoto is also the religious centre of many sects of Japanese Buddhism and Shinto there are hundreds of shrines throughout the city to marvel at. Unfortunately, many of these ask for an entry fee of about 500 Yen which can turn out quite expensive over time. Looking up where you want to go prior to stumbling through one shrine into another is well worth it for saving some of your budgets if you might run low on it anyway.
Considering easing your way through the city by using a bike? This is well worth it for sure, but please pay attention to where you leave your bicycle. There are many spots where parking it isn't allowed, and the Japanese police officers don't hesitate to seize a wrongly parked one upon sight. Just look where you could find the next parking spot for your bike. Even though they might be a bit expensive, this is way better than having to get it back from the local authorities.
Top 10 Things to do in Kyoto - A Kyoto Travel Guide
---
Planning a trip to Japan?
Check out a few more of my other awesome Japan blog content! It's one of my favorite countries in Asia, and have got tons of unique content for all over the country!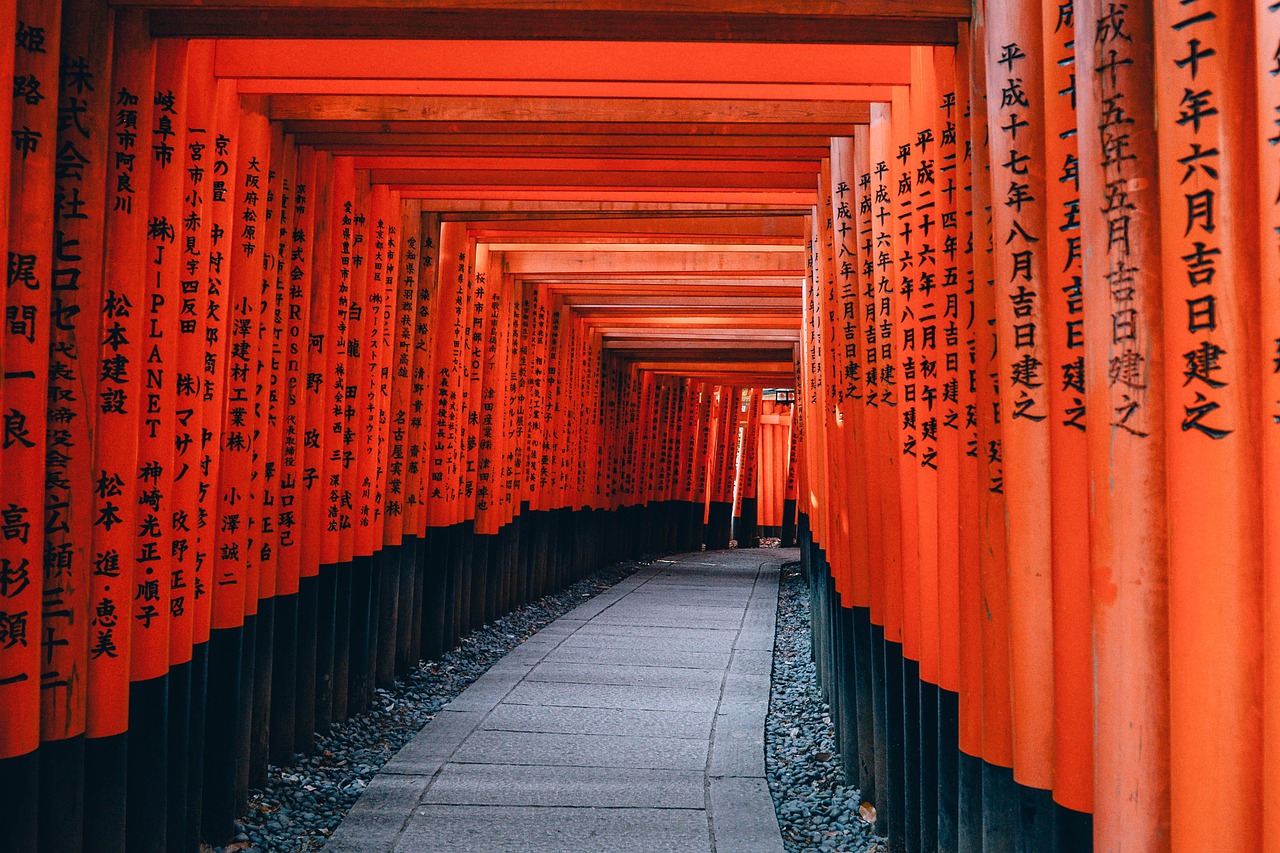 ---
Thanks for reading my 2 Days in Kyoto Travel Guide
Share the Kyoto Love with your Japan travel crew!
https://www.jonesaroundtheworld.com/wp-content/uploads/2020/07/Kyoto-Japan.jpg
853
1280
Dave
https://www.jonesaroundtheworld.com/wp-content/uploads/2017/03/logotry-1-1-300x106.png
Dave
2020-07-07 22:44:00
2020-07-07 22:44:00
2 Days in Kyoto Itinerary | Where to Stay, Places to Visit & Essential Travel Tips