Bustling downtown streets and calm shrines, cutting-edge high-tech and ancient traditions, the biggest metropolitan space in the world will surely capture you in no-time! Whether this might be the first stopover before exploring the marvelous country of Japan or a short stop on a business trip, there are tons of great activities, sights, and culinary adventures for your to fill your time with! Having only 48 hours in Tokyo, you might easily be declared the busiest traveller ever, but don't worry for I took a closer look at what you must see in your precious time.
Whether you are a history buff, art lover or a true connoisseur, there will be more than enough opportunities for you to fall in love with this extraordinary city. So, without further ado, please enjoy your time in one of the most adventurous and exciting places I came across in all my travels so far!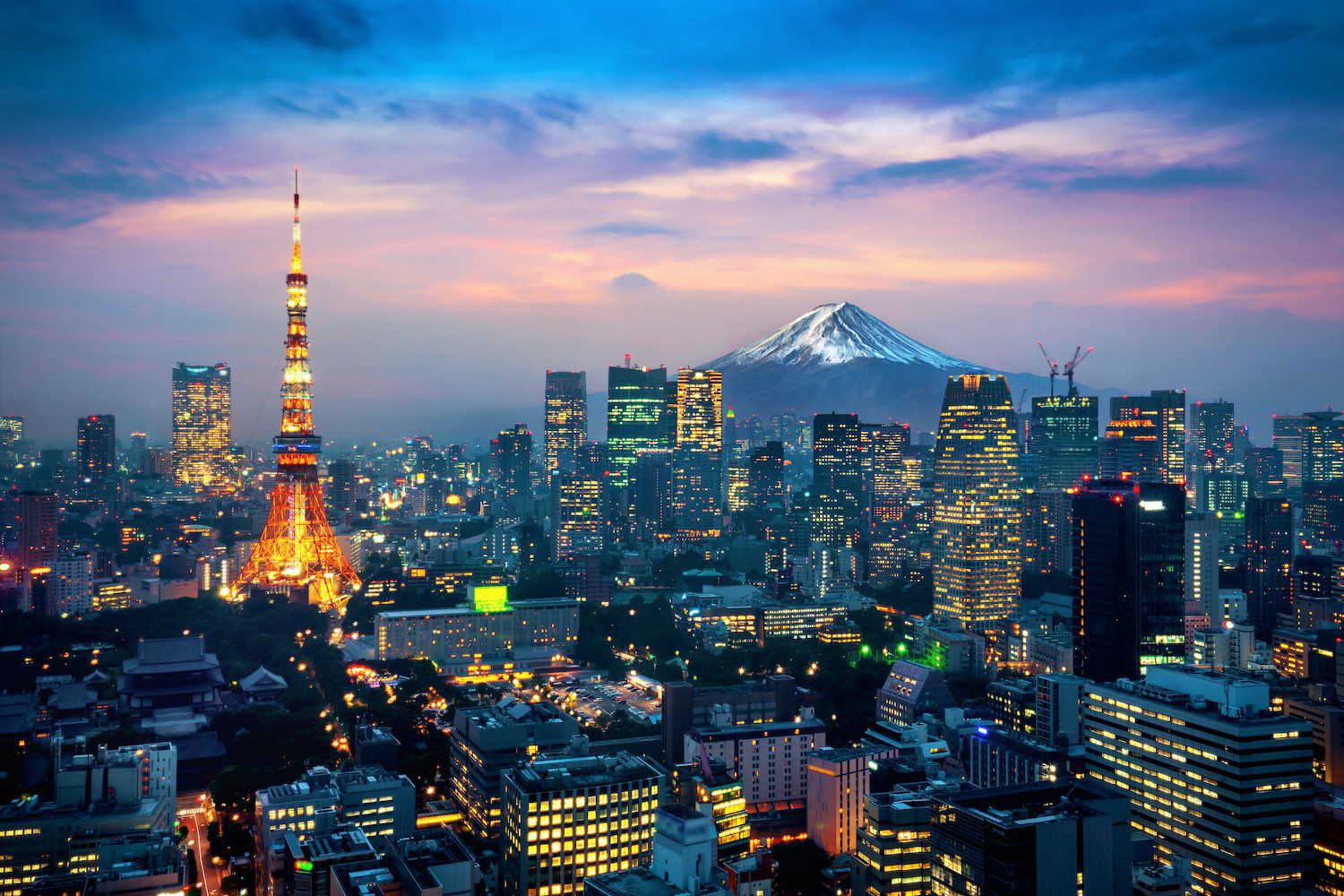 ---
Where to stay for 2 Days in Tokyo
As diverse as the city's facets are also the possibilities for your stay! Even if you are travelling on a budget, there are still tons of opportunities for staying with the typical Japanese hospitality at incredibly low rates.
Starting with the backpackers and budget travellers among us, there are literally dozens of hostels close to the city centre which will make for incredibly easy access to transportation and the most vibrant places. An especially popular location that will suck you right into the spheres of Japan's rich tradition is the well-known area of Asakusa. Famous for the grand shrine and its traditional surroundings, few people know that hostels there can be so cheap!
The undoubtedly most comfortable option for your stay will be a hotel or even Ryokan (especially luxurious Japanese-stile hotels) in the vibrant areas of Shinjuku, Shibuya or Roppongi. Offering all the services you could think of and prime access to the best spots and sights of the city, these locations will leave you with no wish left to be fulfilled.
Families visiting this awesome city will surely be overwhelmed by the myriad of high-quality options Airbnb presents them with throughout the entire city. Since many areas in Tokyo never go to sleep, the quieter parts around Ueno with its broad parks and zoo present the best ways to relax after a long day full of sights and create enough distance for you to calm down.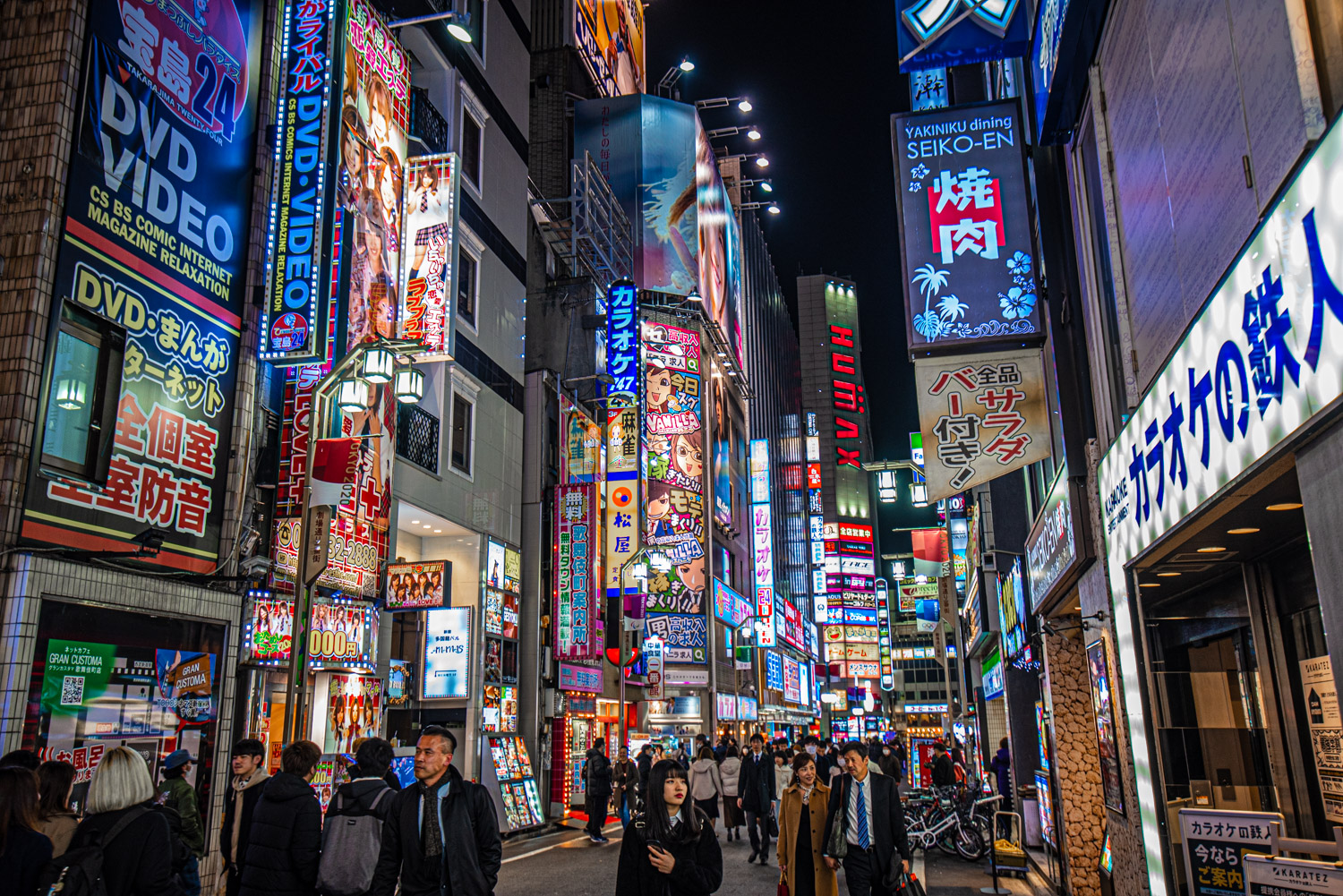 ---
Tokyo Transportation: Quick and Hassle-free
With many million people moving around in a city where parking spots almost equal pure gold, the public transportation in and around Tokyo is superb. Metro lines cross the city and the additional JR ("Japanese Railway") system reaches even the farthest corners of the prefecture. You can ride the few buses available on a flat rate price which makes them optimal for traveling long distances and simultaneously taking in the city's great panorama!
The only thing you want to pay attention to for saving some money is to stay within one line or way of transportation if possible. The metro and JR services are not provided by the same company and thus charge you a basic rate and add to the price by distance traveled. Thus switching in between them frequently is definitely nothing for backpackers or budget travelers!
Attention! Whatever you might be up to, avoiding the metro rush hours in the morning and evening around 9 am and 5 pm is crucial for not getting into close contact with the workforce. This is to be understood quite literally since the cars will be jam-packed!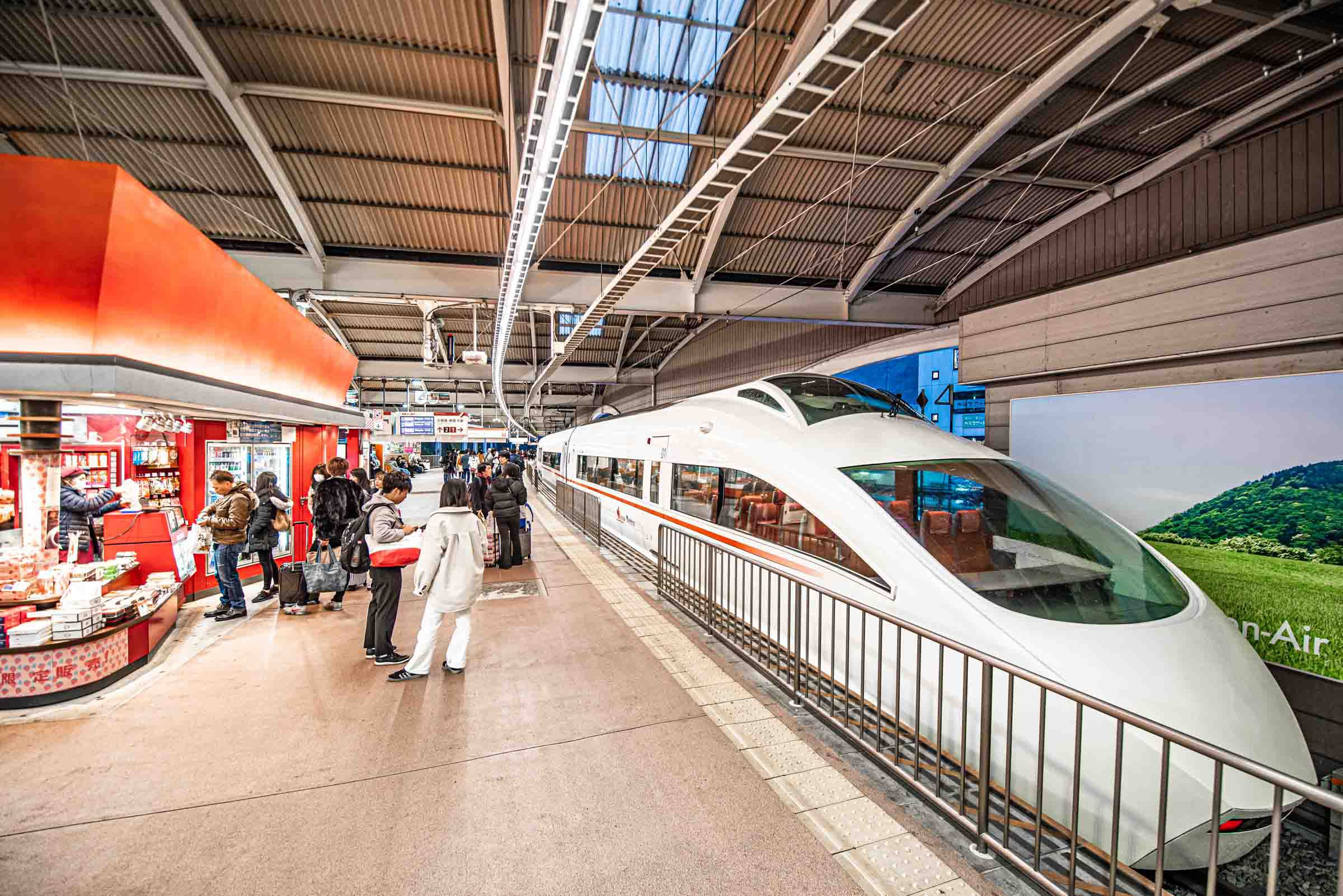 ---
The Best Things to do for my 2 Days in Tokyo itinerary!
Hope you've got a nice pair of comfortable walking shoes and lots of energy, because there's a whole lot of amazing things to do in this city! For each section, I've included a fun video to watch for things to do in each destination, so be sure to watch a few of them to get tons of trip inspiration!
---
Shinjuku and Shibuya
Starting amidst the hustling and bustling in the metropolitan areas of Shibuya and Shinjuku, it is here that you will experience the Tokyo well-known from various media. Vibrant, shining and busy like the world-famous Shibuya crossing where you can feel the rush of thousands walking over a crossroad simultaneously or, in contrast, calm and reverent at the famous Meiji-Jingu Shrine. While watching Tokyo's barrage of cherry blossoms blooming in spring in the Yoyogi Park, you could almost forget to be in such a metropolitan area at all. Strolling around in between a sea of skyscrapers, you will find the pinnacles of fashion and modern cuisine Tokyo has to offer! For everyone interested in the history of feudal Japan, the outstanding Samurai museum just next to Shinjuku station will give you amazing insights into the lives of those ancient warriors and even allow you to dress up like them and take part in a sword-fighting show!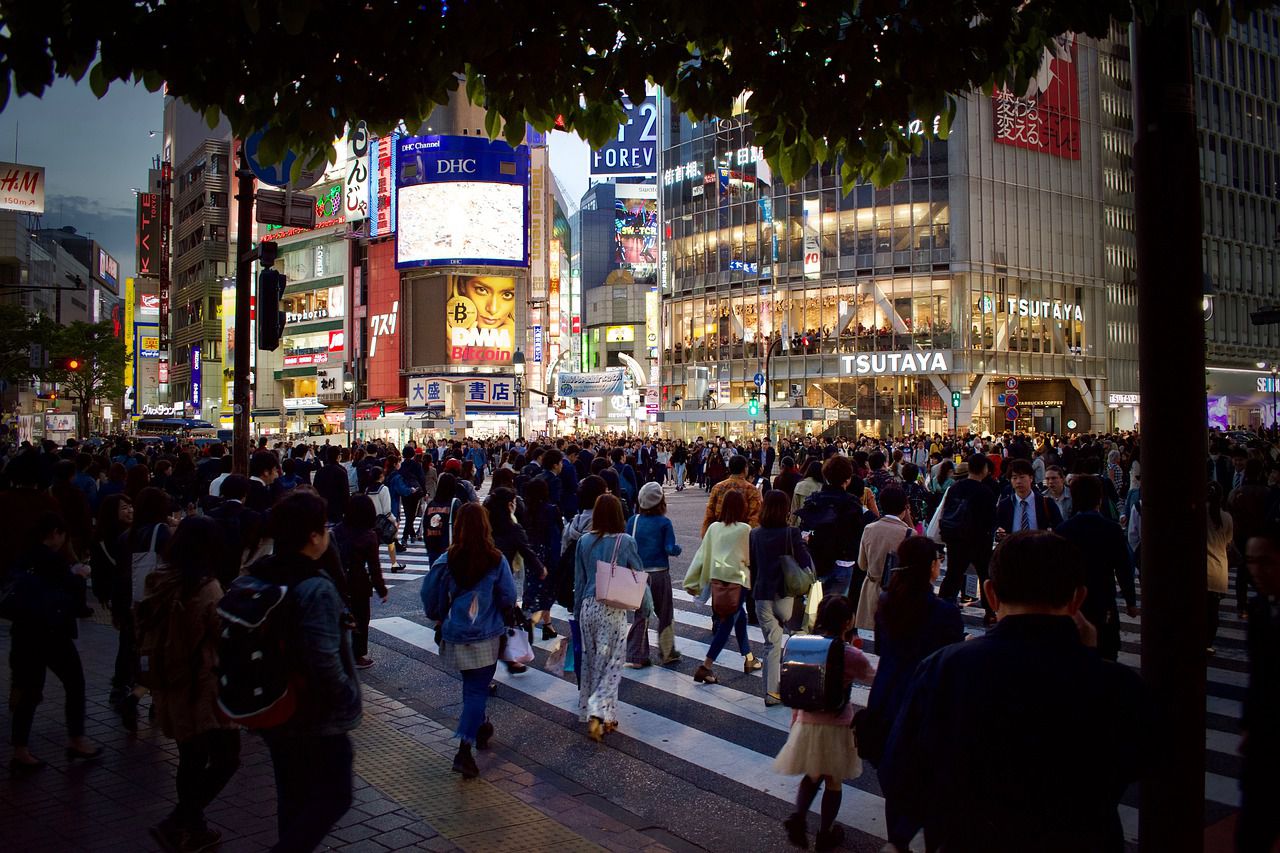 Insider: Watching the Shibuya Scramble from a birds-eye perspective gives this experience the little extra to be unforgettable. There are many adjacent skyscrapers from which's restaurants and bars you can have a great view, but my favourite is the "Magnet by Shibuya 109" which grants you access to its observation deck for only 500Y!
Top 10 Things to DO in SHINJUKU Tokyo | WATCH BEFORE YOU GO
---
Akihabara
If there is any place in Tokyo that doesn't need an introduction anymore, Akihabara is most certainly it! Often referred to as "Otaku/Tech heaven" or "geek paradise", this ward features everything an aspiring or hopelessly lost nerd or computer freak can wish for. Almost every shop features a variety of goods that range from ancient treasures to the newest cutting-edge technology. Despite its huge focus on gaming, anime, manga, and the corresponding fan articles, one can also find the latest hardware for photography and an innumerable variety of household electronics. Besides its great shopping opportunities, Akihabara offers many themed cafés of various fandoms, but also the unique experiences of maid and animal cafés. And for all those who can't easily lose themselves in this strange world, just walking through those streets at night and gazing at the myriad of lights will amaze you for sure!
5 Things to do in Akihabara | Tokyo
---
Roppongi Hills
Being amongst the crème de la crème of Tokyo's luxurious areas, Roppongi will take you out of the common vibe of the city for sure! Walking around the villas and visiting the impressive Roppongi Hills will offer you more than enough to see since the latter consist of nothing less than a cinema, an art gallery, many great food shops which take e.g. the art of making crepe to another level and hundreds of shops for getting you into the latest fashion. With its observation deck on the higher levels, the Roppongi Hills offer a spectacular view over the western downtown area of Tokyo and give you a unique perspective on sights like the Tokyo Tower. The event calendar is always worth checking too, for it is not uncommon for musicians to perform or craftsmen to exhibit their art on the grounds!
Roppongi Tokyo Japan Travel Guide
---
Chiyoda
Better known as the heart of Tokyo, this area serves as a hub of art, science, and tradition of the city. The main attraction being the Imperial Palace and its surrounding gardens, the area is perfect for a short stroll should the stressful side of Tokyo get the upper hand during your explorations. For all of you who wish to catch a glimpse into the imperial palace, there are daily tours in English around noon for which you can reserve a spot here: https://sankan.kunaicho.go.jp/english/guide/koukyo.html
Just a stonecast away is the National Museum for Modern Art and the Science Museum whereas especially the latter is a blast for children due to its highly interactive nature! Last but not least, the Yasukuni Shrine in the northwest of the area is one of the most famous of the whole country and worships the souls of those Japanese who died in the wars. Its Torii gate is one of the tallest in all of Japan and surely clarifies the shrines meaning to the Japanese people and culture when you walk through it in awe.
---
Ueno
Perhaps the quietest area on this list, Ueno turns out to be a great place for families to enjoy their visit to Japan's capital! The zoo makes for a wonderful trip to enchant adults and children alike and even more so with the great illuminations held regularly in Ueno Park. Winter and spring are especially known for displaying intriguing light shows for the snow or petal laden branches, whereas the colourful foliage fascinates hundreds of visitors in autumn. Just a short walk up north lies the popular old-town area of Yanaka Ginza in which you can explore a neighbourhood characterized by uncountable small family businesses in between ancient shrines and temple. Since its famous shopping street is entirely reserved for pedestrians, this area stunningly conserves the vibes of a "local" Tokyo!
34 Things To Do In UENO TOKYO! (Most are Cheap or Free!)
---
Asakusa and the Skytree
Well-known for its great shrine, the Asakusa ward in the east of Tokyo offers you a unique nightlife, changing from bright advertisements to warm-lit back alleys by the mere crossing of two streets. While you can enjoy countless popular restaurants framing the main streets, the actual places to go are hidden in the alleyways surrounding the impressive Asakusa shrine. Walking towards the shrine from the main path, you will find a fascinating hallway of food stalls, souvenir shops and vendors of traditional Japanese sweets, so come on an empty stomach!
Only a short walk over the river to the east of the shrine will reveal Asahi's popular beer headquarters on the riverbank, where you surely won't miss any taste or quality upon joining for a quick drink! Just a little farther and one of Tokyo's greatest hallmarks, the Skytree with its shopping facilities will be yours to explore. Having the arguably best view over this metropolis, a meal in the clouds and a wonderful shop 'til you drop experience will turn your day to gold!
Japan - Tokyo evening walk from Asakusa to Skytree・4K
---
Odaiba
Having to label a ward in Tokyo which is supreme for recreation, shopping, sightseeing AND unique experiences, I would say Odaiba has it all. Perhaps just because these islands in the bay of Tokyo were built for exactly this purpose! Easily reachable by train, Odaiba offers everything a good trip needs. Why not starting in the VenusFort, Japan's interpretation of European art and architecture, and make an unforgettable memory with the high-tech art of teamLab Borderless? A short walk will bring you to a gigantic statue of one of Japan's most favoured superheroes, Gundam, where you can enjoy its fascinating transformation as part of a light show. One of the highest praised science museums in all of Japan, the Miraikan, lies just a stone-cast away from your next big destination: the famous Oedo-Onsen.
Leaving this island offers you great possibilities as well, right after you took a look at the miniature of the statue of liberty in the north of the island of course! Either jump on a ferry to get right back into the city and enjoy a delicious tour around the Tsukiji fish market close to the ports or walk over the Rainbow bridge. The latter is named for its rainbow-like illumination in December and guarantees you some unique pictures of Tokyo bay!
Pro Tip: When visiting in summer, you should watch out for the numerous public fireworks held around this area and especially the Rainbow bridge. Watching the sky light up in the most intricate ways will make your visit unforgettable!
Top 10 Things to DO in ODAIBA Tokyo | WATCH BEFORE YOU GO
---
Tokyo's culinary wonders
Sushi – Starting with one of the most iconic Japanese dishes, Tokyo is the place to enjoy a good tray of Sushi due to its high quality! Restaurants have premium access to the best vendors for rice and fresh seafood, so this is nothing to miss out on! A great place for the freshest sushi is the Tsukiji fish market where the daily deliveries are prepared freshly for the customers. Another popular way of enjoying Sushi is in a conveyer belt restaurant which you can find in great numbers downtown.
Monjayaki – A savoury pancake mixture out of flour, eggs, cabbage and meat, seafood and vegetables to the liking of the restaurant, this special dish from Tokyo is prepared right in front of you on a large iron plate. An interesting answer to Osaka's and Hiroshima's Okonomiyaki which grew to big popularity, giving you a lot of places to choose from in your culinary journey!
8 type ice cream – For every one of you with a special sweet tooth, let's finish with the king of all ice creams. This special combination of eight different flavours stacked on top of one waffle is unique to "Daily Chico's" in the basement of the popular shopping mall "Nakano Broadway". Besides visiting the arcades and stores, many people just go there to enjoy this incredible ice cream. But please prepare for the subsequent stomach ache after trying to bend this monster on your own. You have been warned!
5 Must-Try Japanese Food Experiences in Tokyo
---
Tokyo Travel Tips
Discovering Tokyo can be easily done with the regular transportation services of the metro and JR lines, but for everyone who seeks a unique way onto the streets, the cosplay option of a Mario Cart tour is a must-try! Dress yourself up as your favourite character and cruise through the evening or night, discovering the city's streets while being cheered on from locals and other tourists alike.




Alternatively, for the sake of experiencing the fascinating contrasts in Tokyo's nature, there is nothing better than just stepping outside and walking in the direction of the next attraction. It is not rare to find little shrines nestled in between five-story buildings and there are so many more details and secrets to be found!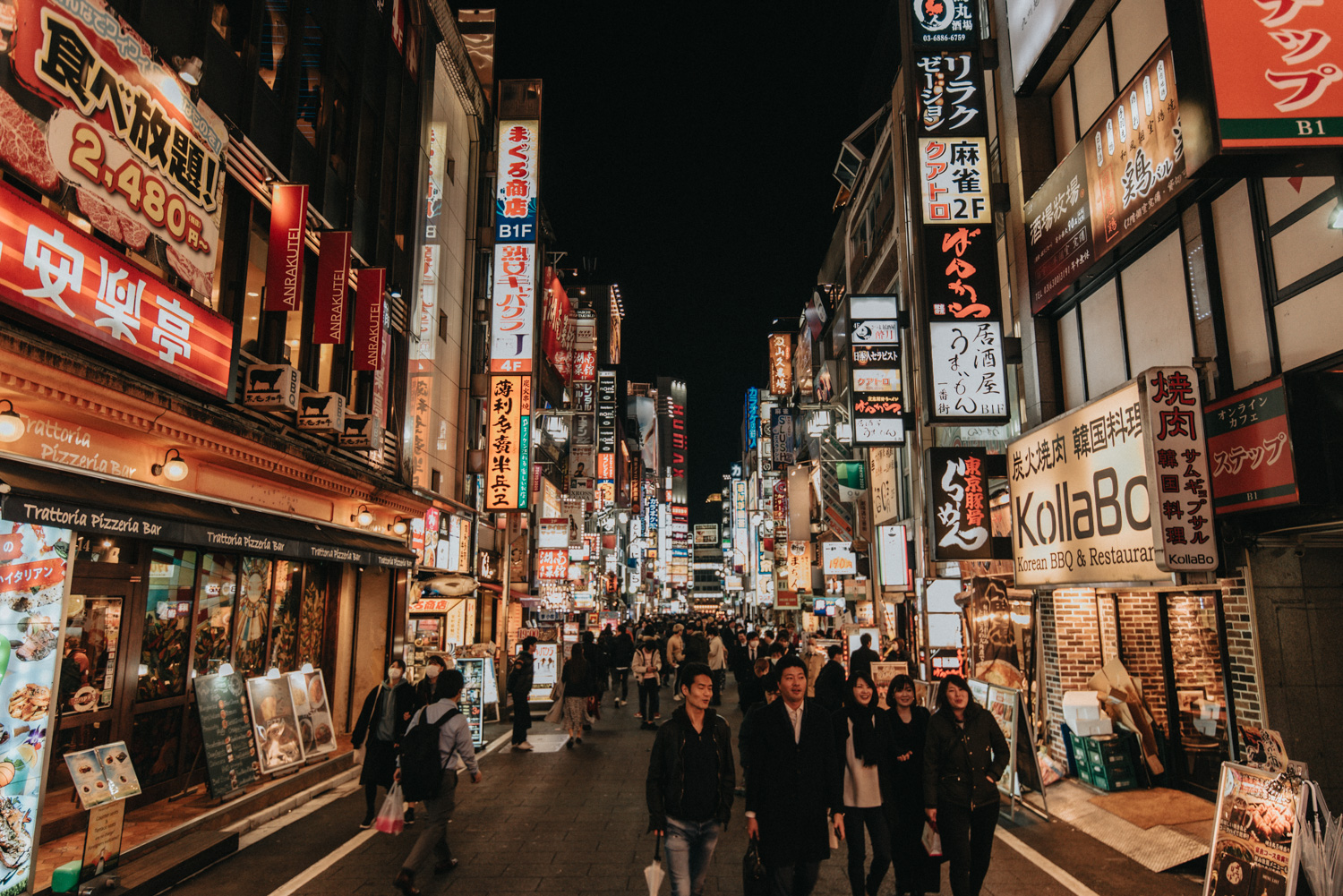 With so many great destinations outside of the city centre or in the adjacent provinces, the "Greater Tokyo Pass" comes in handy when jumping all around the Kanto area. It covers 3 days of transportation all around the region and lets you explore the many wonders outside of Tokyo which lay hidden, waiting for you to explore them. You can sign up for your "Greater Tokyo Pass" here:

https://greater-tokyo-pass.jp/en/

Although I outlined it briefly already, it is crucial to know when you want to visit this versatile city. While a gentle pink and comfortable temperatures will be present during mid to late spring, it can get incredibly hot during summer when most of the great public fireworks are held. Autumn offers pleasant temperatures again while many people gather to watch the golden and crimson leaves of the autumn foliage. Winter gives way for some of the best illuminations across Japan and stays comparatively mild given Tokyo's position on the east coast.
15 Tips for First-Time Travellers to Japan | japan-guide.com
---
Am I Missing Anything From My Tokyo 2-Day Itinerary?
Thank you so much for reading my itinerary for your unforgettable visit to Japan's capital! If you liked this, I am pretty sure you will love the exquisite travel advice I prepared for you in the articles below – see you around!
If you think I've missed anything crucial about this fascinating city, I'd love to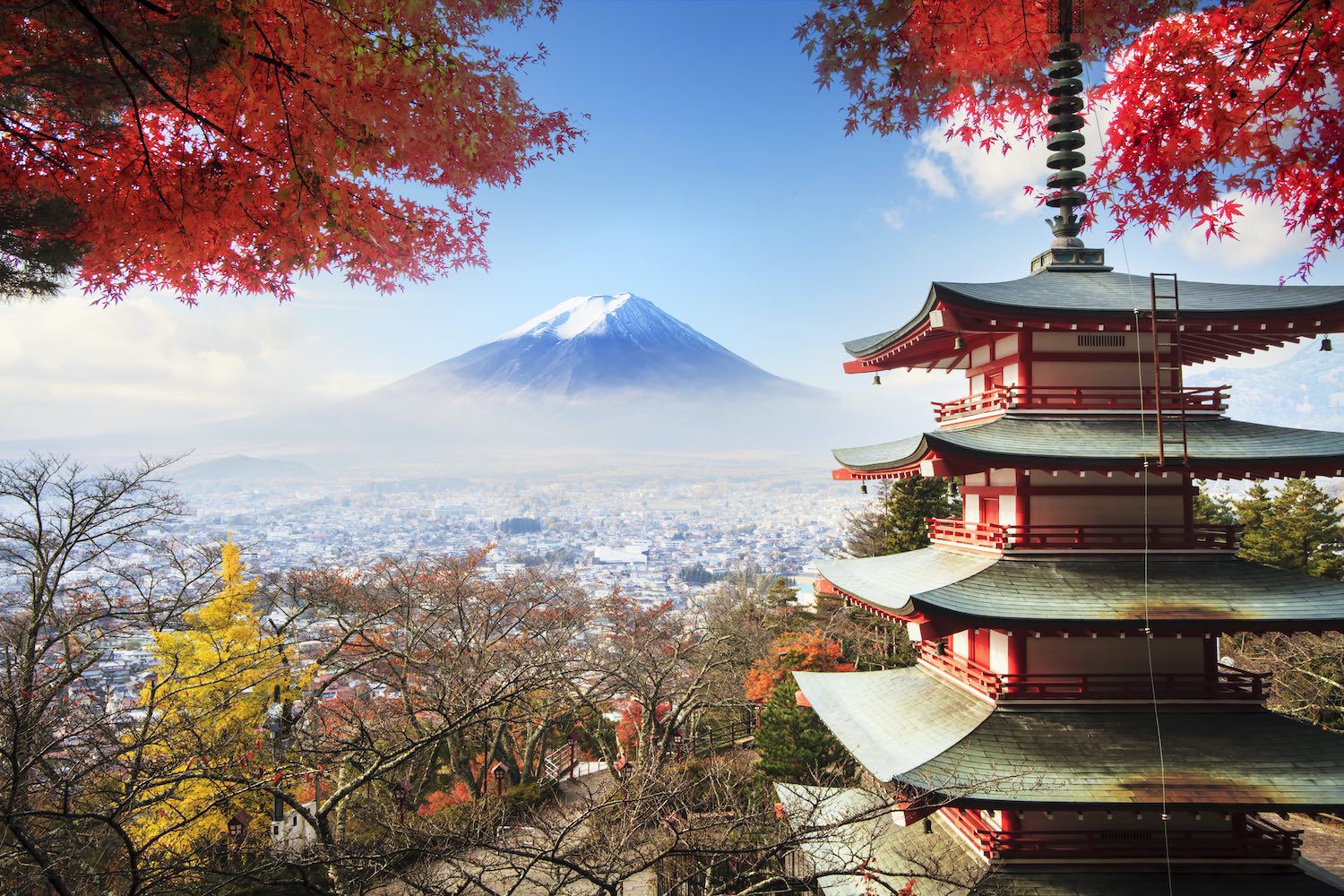 ---
Planning a trip to Japan?
I just recently returned from Japan, and I'm already dying to go back for another round! I've got tons more helpful articles about unique destination, city guides, music festivals, and lots more!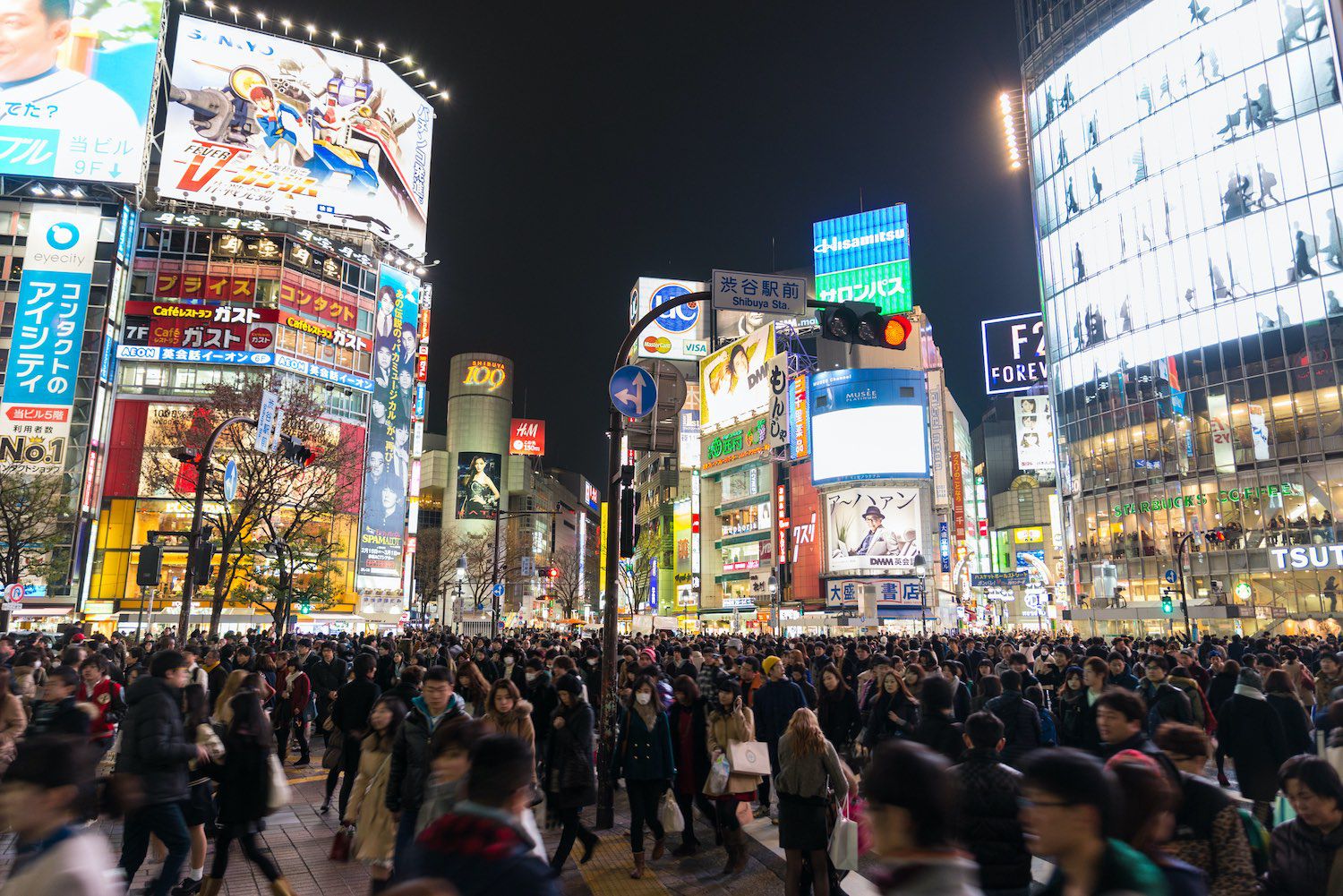 ---
Thanks for reading my 2 Days in Tokyo Itinerary
Share this itinerary with your Japan travel crew!
https://www.jonesaroundtheworld.com/wp-content/uploads/2020/07/2-Days-in-Tokyo-Itinerary.jpg
1000
1500
Dave
https://www.jonesaroundtheworld.com/wp-content/uploads/2017/03/logotry-1-1-300x106.png
Dave
2020-05-07 20:49:15
2020-09-27 04:30:25
2 Days in Tokyo Itinerary – The Gateway to the "Land of the Rising Sun" in 48 hours!