Planning the trip of a lifetime to Japan? Make your way up and down the length of this beautiful country with my list of the best Airbnbs in Japan!
I was lucky enough to visit Japan at the beginning of 2020, and I simply fell in love with the cities and villages I was lucky enough to visit, the people I was lucky enough to meet and the Japanese way of life in general – hot springs and onsens included!
Japan is a small country in comparison to many others, but that doesn't mean that this stunning country isn't full to the brim with incredible destinations just waiting to be discovered by YOU.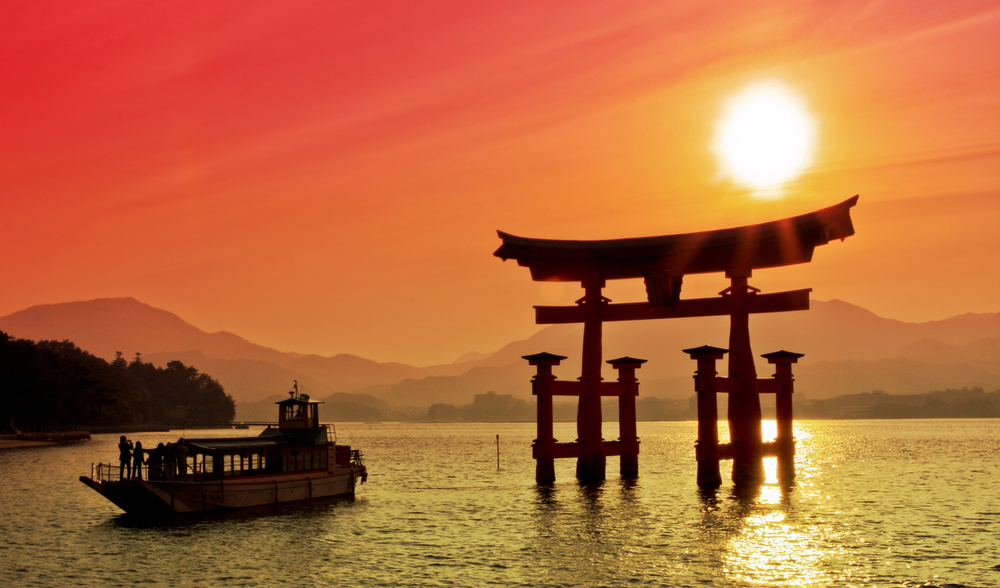 ---
From the bustling urban streets of its cities to the peaks of Mt Fuji and down to some of the most beautiful yet little-known Pacific Ocean beaches, regardless of your travel style – Japan's got it.
Airbnb's in Japan are a testament to the high level of quality and hospitality this country is renowned for, and I've scoured the depths of the homeshare platform to bring you the ultimate list of only the best.
These are the 18 best Airbnb's in Japan…
---
Quick Breakdown On Japan AirBNBs
If you'd like a quick breakdown of the five best Japan Airbnb's to match a range of travel styles, budgets and group sizes, I've done the legwork for you below. Feel free to book via my links if you find your dream Airbnb, or keep scrolling for even more epic Airbnb's in Japan.
I've included a range of videos throughout this list of the various locations across Japan included in this list. These guides should give you ideas of what to see and do across the country. I've also linked my own Japan content at the end. Be sure to check out 16 Amazing Japan "Off the Beaten Path" Destinations & Hidden Gems and the 30 Best Music Festivals in Japan!
*At the time of publishing this Airbnb list, there is no AirBNB Plus option in Japan.
---
1) "ANNEX" HOUSE
"The Overall Best AirBNB In Japan"
Location: Kyoto
Superhost: Yes
Price: $150+ USD per night
https://www.airbnb.com/rooms/17375146
This beautiful two bedroom townhouse in Kyoto is my favorite Airbnb in Japan, and one look at it and you'll have no doubt why. With sleek, spotless and minimal Japanese-style interiors, this fully renovated Kyoto Machiya has been transformed into a modern dream. The home, which is big enough to sleep four, even has a small garden. It is located in a quiet and friendly neighborhood just a few minutes walk from a main train station, which is two stops (or five minutes) from Kyoto.
Guest review: "Rakutoku Annex was a welcome respite for us. Down a narrow laneway nestled in a residential suburb it seemed far from the clamouring tourists at the major sightseeing spots. A super small footprint, beautifully minimalist and considered in design this converted Machiya fulfilled our brief perfectly. Close but far enough away. A short walk to JR Nijo and the Tozai Subway line, a great Kyoto Coop Supermarket, a nearby 7-11 Conbini and a smattering of relaxed eating places. The house has ample space for two and feels very spacious and the second bedroom upstairs with sofa bed would work well for more guests or accompanying children. The main bedroom was very comfortable and a great place to rest after many hours walking around Kyoto. Check-in was super easy with a coded digital lock system programmed specifically for our entry and Yukiko san was a great host providing detailed instructions and communicating promptly. Would we stay here again? Most definitely and highly recommend this for those of you who appreciate a small, quiet neighbourhood vibe and a slice of Japanese life away from the hustle of the main city." – Melissa
View Photos, Read Reviews & Check Availability
---
2) Izu Cliff House. Open Ocean Views. National Park.
"The Best Luxury AirBNB In Japan"
Location: Minamiizu
Superhost: Yes
Price: $350+ USD per night
https://www.airbnb.com/rooms/16195307
Luxury Airbnb's in Japan truly are dreamy, and this cliff house in Minamiizu is all that and more. The one bedroom home boasts epic ocean views and is nestled without a national park on the Izu Peninsula. Aside from its tranquil, one-of-a-kind location, the home itself features a large deck with a BBQ, traditional Japanese interiors and is reminiscent of a treehouse. You'll be close to beautiful beaches., hot springs and walking trails, and a stay here is as unique as it is luxurious.
Guest review: "It is hard to describe the amazing views and the feeling of being in this unique, beautiful house; it is something which you have to experience to appreciate. We had a wonderful, memorable time here. The house is quite isolated, so bear that in mind before coming, but that is also part of the appeal. I highly recommend it." – Fiona
View Photos, Read Reviews & Check Availability
---
3) (2401)New Open in Sapporo!! Free parking
"The Best Cheap AirBNB In Japan"
Location: Sapporo
Superhost: Yes
Price: $40+ USD per night
https://www.airbnb.com/rooms/41437527
The Hokkaido capital, Sapporo, is renowned for its iconic beer and its ramen, and a trip here is well worth it. It's also home to the best cheap Airbnb in Japan. This two bedroom apartment is modern and neat, and has achieved a five star rating on the Airbnb platform. The sleek apartment is located on the top floor of this complex right in the heart of Sapporo, and is just ten minutes walk from its major train station. Take advantage of the nearby free airport shuttle service. True value for money.
Guest review: "Stylish, clean, and so close to Odori Park. This is a gem, and Rika is very responsive to any questions! Highly recommended." – Skyler
View Photos, Read Reviews & Check Availability
---
4) The TREEHOUSE with Incredible view【optical Wifi】
"The Best Unique AirBNB In Japan"
Location: Nakijin
Superhost: Yes
Price: $250+ USD per night
https://www.airbnb.com/rooms/36733826
If you're searching for the most unique Airbnb in Japan, this treehouse escape is without a doubt the best in the country – and maybe the world! The Okinawa treehouse is like something out of a fairytale, with a whole tree growing up through this gorgeous abode! The one bedroom treehouse also boats amazing ocean views out to the Haneji Islands, and has a mini kitchen, bathroom and hammock. This area is fantastic for sightseeing, with many castles, beaches, water activities and islands all in close proximity.
Guest review: "Beautiful unique experience on Okinawa. The photos of some places exaggerate, while when you come to this treehouse you feel like you are in a different world and the photos did not do it justice. The only reason I wouldn`t love to stay here months is the lack of a functioning kitchen. Extremely romantic and secluded paradise." – Ryan
View Photos, Read Reviews & Check Availability
Okinawa, Japan 7: Nakijin Castle and Village
---
5) Konjaku-So Osaka Castle South
"The Best AirBNB In Japan For Families "
Location: Osaka
Superhost: Yes
Price: $175+ USD per night
https://www.airbnb.com/rooms/32854655
If you're passing through the major Japanese city of Osaka on your travels and have your family along for the ride, be sure to book in your stay at this four bedroom hut home. A quintessentially Japanese experience, the two story home is minimal and modern, with nods to Japanese design everywhere. There's an onsen to enjoy a soak in after a long day of exploring Osaka, a zen garden and Japanese dining room. A culturally rich and comfortable stay for a group or family, and the nearest JR station is just a few minutes walk away.
Guest review: "The place is amazing. Great for family. Host really helpful. It is really good to have onsen bath after tired day. The area full of nice restaurant." – Sasithorn
View Photos, Read Reviews & Check Availability
---
6) Elegant, secluded cabin for couples & families
Location: Nagano
Superhost: Yes
Price: $150+ USD per night
https://www.airbnb.com/rooms/38078595
Nagano is renowned for its snow resorts and native snow monkeys, and even if you don't ski or snowboard a trip to this city is highly recommended. This gorgeous Nagano cabin is a private and tranquil hideaway with a five star rating. The one bedroom home is ideal for a romantic getaway, and has a wood burning stove, modern amenities and a full kitchen. Just 20 minutes drive from Nagao Station, this woodsy dream is on the doorstep of some amazing skiing, hiking, golfing or spa opportunities.
Guest review: "Such a beautiful place to stay while travelling Japan. The property is absolute value for money. It was snowing while we stayed there and it was just such a magical area to visit. The hosts Matt and Maya were very easy and thorough in communication. Can not recommend more!!!" – Emma-Leigh
View Photos, Read Reviews & Check Availability
---
7) R2#Good Location + Clean Room! in Shinjuku
Location: Shinjuku, Tokyo
Superhost: Yes
Price: $70+ USD per night
https://www.airbnb.com/rooms/40955048
The happening Tokyo ward of Shinjuku is a humming metropolis of neon lights, karaoke rooms and all-night clubs, and if the place to party it up in the biggest and busiest city in the world. This budget-friendly Tokyo apartment has three bedrooms and is a clean and neat space with an element of calm. The spacious abode is just a few minutes from the world's busiest train station – Shinjuku – and is near to one of the area's biggest malls and some fantastic restaurants, bars, shops and so much more!
Guest review: "This accommodation easily fit my family of 5. It was in an extremely convenient location as JR Shin Okubu station was only a 5 minute walk and Lawson/711 were only a 3 minute walk. It only took a 10 minute train to Shibuya. Donki shop was also only a 3 minute walk. The accommodation was clean and had 2 showers and 2 toilets which were very convenient. Miyuki also had very fast responses to my texts that made my stay very smooth. This location is also located in Korean town. highly recommend this place if you're after convenience of how close you're able to get to other places in Tokyo. thank you again Miyuki for your accommodation and me and my family would definitely stay again." – Ho
View Photos, Read Reviews & Check Availability
---
8) Kyoto Machiya & Pottery West of Nijo castle
Location: Kyoto
Superhost: Yes
Price: $125+ USD per night
https://www.airbnb.com/rooms/15019431
Ancient Kyoto, with its many temples, palaces and gardens, is a slow-paced, enjoyable city to explore, and this traditional home is one of the best Airbnb's around. The one bedroom home is warm, rustic and tranquil, with a small garden and locally made décor. This quiet neighborhood in the centre of Kyoto is historically important, and is located close to Nijo Castle and a great variety of restaurants and stores. There are also a large number of train and bus stations in close proximity.
Guest review: "We really enjoyed our stay at Shogo's place. It is a lovely traditional house that has been beautifully renovated, and was well equipped with everything that we needed. We really loved the experience of sleeping on the tatami beds! The area is very convenient with lots of great restaurants, supermarket and train station close by. Shogo was a fantastic host and gave us heaps of amazing recommendations for food and sightseeing, we will definitely be staying again! Thanks for everything Shogo!" – Rachel
View Photos, Read Reviews & Check Availability
Top 10 Things to DO in KYOTO Japan | WATCH BEFORE YOU GO
---
9) 2 Bed Room + 2 Toilets + Free Pocket Wi-Fi
Location: Katsushika, Tokyo
Superhost: Yes
Price: $100+ USD per night
https://www.airbnb.com/rooms/1298200
The northern Katsushika ward of Tokyo is a frantic destination with a ton of people, a number of rivers running through it and yet a calm vibe in amongst one of the world's busiest cities. This pretty two bedroom house is sparkling clean, well appointed and spans two levels. The air conditioned space features luxury linens, two bathrooms and lots of thoughtful inclusions. The host even offers pickup and drop off services to the nearest major station, which offers easy access to both Narita and Haneda Airports.
Guest review: "The Pine House is a cozy stay with a great location. Close enough to main Tokyo but far enough that you're sleeping peacefully – very easy access to public transport. The owners are very lovely and accommodating and the train station transfer with our bags were much appreciated. The pocket wifi was also a great help – we recommend bringing a portable charger to charge it if you're doing a big day trip so you can use it to help you find your way home! All in all, my two friends and I had a fantastic stay here and recommend the Pine House to anyone wanting to see what Japan has to offer! Thanks again K and N!" – Annie
View Photos, Read Reviews & Check Availability
---
10) Mt Fuji Loghouse(Fujisan)
Location: Mt Fuji
Superhost: Yes
Price: $250+ USD per night
https://www.airbnb.com/rooms/2900432
Be sure to allocate part of your Japan travel itinerary to taking in the magnificence of Mt Fuji – and this is the Airbnb you'll want to do it from! The two bedroom villa is a peaceful and pretty getaway located in Mt Fuji National Park and is one of the few residences located near to the top of the iconic mountain. The house is spacious, warm and rustic, and the ideal place to rest your head in this incredible landscape. Explore nearby lakes, fishing spots, boating opportunities and hiking trails, or head to the nearby hot springs baths, which boast 16 incredible springs. From Tokyo, it is about 90 minutes by car to this hidden oasis. You'll never want to leave.
Guest review: "My husband and I stayed at Jun's place for the first couple nights of our honeymoon. We couldn't have asked for a better stay!! The place was honestly amazing and in a beautiful spot. Jun's parents greeted us – they were so lovely and hospitable. We would recommend this place to anyone! Would highly recommend having a car. Thanks Jun!!" – Alix
View Photos, Read Reviews & Check Availability
Top 5 Things to do Around Fuji | japan-guide.com
---
11) Natural Hot Spring With Log House
Location: Hakusan City
Superhost: Yes
Price: $125+ USD per night
https://www.airbnb.com/rooms/20777735
This highly rated Japan Airbnb is the place to relax and unwind in style. Then two bedroom home is located in Ishikawa Prefecture and offers both indoor and open air hot springs baths – a MUST when you visit Japan. It also features a spacious deck, a full kitchen, living room and two bathrooms. Hakusan City, which is 30 minutes from the city of Kanazawa, is a beautiful spot, with many gardens, hot springs, restaurants, cafes and in the winter months, superb skiing. Soak your cares away at this incredible hot springs home that is all yours.
Guest review: "Superb-perfect. The place was spacious, sparkling clean, fully equipped with everything you need. The house is so warm during winter and the fireplace add a nice warm glow to the room. Sonia and Sho also provide English manual for the equipments in the house. The house is in a nice and quiet area. A short drive to a local supermarket and about less than an hour drive to Ishikawa… big city with big department stores, more restaurants, etc. Also, we checked out few ski slopes which are not too far from the house… we are looking forward to return for a ski trip next time and will definitely stay at Sonia and Sho's place again." – Jitjan
View Photos, Read Reviews & Check Availability
---
12) Hakone Villa with Private Onsen, Ryokan Style
Location: Hakone
Superhost: Yes
Price: $250+ USD per night
https://www.airbnb.com/rooms/21375234
I recently visited Hakone and fell in love with the onsen life, and if you are heading to the Japanese city yourself, be sure to book in your stay at this fantastic villa with its own private onsen! One of Japan's most popular and highly rated Airbnb's, the two bedroom villa is the perfect blend of traditional Japanese design and modern convenience. Aside from its beautiful onsen, the home also features a Japanese garden, spacious interiors and serene scenery. Located just over 20 minutes from the heart of Hakone by bus, it's easy to get here and also in close proximity to the famous Hakone ropeway.
Guest review: "Eika's house was lovely! The five of us were able to fit comfortably and loved the private onsen! Eika and her assistants were extremely helpful with the public announcements which we were able to understand and kept us up to date with the typhoon. Couldn't recommend Eika and her hospitality more! Loved it and will book again." – Emily
View Photos, Read Reviews & Check Availability
Top 5 Things to do in Hakone | japan-guide.com
---
13) Japan Charm&Tradition-Yui Valley(easy Tokyo/Kyoto)
Location: Fujieda
Superhost: Yes
Price: $125+ USD per night
https://www.airbnb.com/rooms/1234474
This traditional and stylish three bedroom Airbnb is one of Japan's most booked and highly rated stays, and is ideal for a family trip or group getaway. The home is located in a small village in the Yui Valley (which lies between Tokyo and Kyoto), and has been fully renovated while retaining its culture charm. With Tatami floors, spiding paper doors and a spacious deck overlooking a garden, the peaceful abode sits beside a small river which offers tranquil background noise. The Yui Valley is a pretty rural destination and the perfect place to take a breather between the fast-paced major cities of Japan.
Guest review: "It was wonderful to return for five days to our favourite place in all Japan – Dai and Hila's serene and peaceful Yui Valley haven. We once again deeply appreciated the calm and beautiful house and garden; the delicious, nourishing food; the opportunity to continue to explore these magical mountains and valleys and most of all the care and sensitivity of these two very special hosts. Warmly recommended!! Thankyou Dai and Hila yet again for a delightful stay – we look forward to returning soon!" – John
View Photos, Read Reviews & Check Availability
---
14) 1MIN WALK TO BEACH★SEASIDE HOUSE ON THE ROCK
Location: Okinawa
Superhost: Yes
Price: $200+ USD per night
https://www.airbnb.com/rooms/20015715
This luxury three bedroom home in Okinawa is just one minutes walk to the beach – and that's just the beginning of its many top features! The island-inspired oceanside home includes highlights like unobstructed sea views, a bathroom with tub, a great outdoor deck and roomy living areas. The location on Sesoko Island in the northern reaches of Okinawa is calm and peaceful, and there's local beaches to explore and an island aquarium. There's also a large range of cafes, restaurants and stores right nearby.
Guest review: "This place has a magnificent view and is perfect for sitting on the balcony at night after a day of exploring the area. The beach is very close and was a great place for swimming or just fish watching from the pier. The house was very spacious and; the kitchen was ideal for preparing meals and keeping cold beverages! The bedrooms were more than adequate for 5 adults, and the shower was a pleasant surprise with a great view of the beach from there as well. Be sure to visit the nearby mall for a Starbucks coffee and good souvenir shopping. All 5 of us highly recommend staying at Ken's place!" – Todd
View Photos, Read Reviews & Check Availability
Okinawa | Japan's Ultimate Getaway | What to Do
---
15) bHOTEL550 30 Sec Hondori Hiroshima Shopping Arcade
Location: Hiroshima
Superhost: Yes
Price: $25+ USD per night
https://www.airbnb.com/rooms/31934883
Hiroshima has an important role in world history, and paying respects here is something many visitors do each year. This cheap and cheerful one bedroom apartment is not only budget-friendly, but highly rated and super cozy. Designed to sleep up to five people comfortably, the space has a kitchen, hotel quality amenities and linens and an unbeatable location. Just five minutes from the Hiroshima Peace Park, 10 minutes from Hiroshima's main train station and close to many top local restaurants, you can't get better than this.
Guest review: "This apartment is located in a fantastic area. Easy access to public transport, attractions and restaurants. Beautifully decorated with great amenities (including a washing machine) we would happily return here next time we are back in Hiroshima." – Ali
View Photos, Read Reviews & Check Availability
---
16) Wonderfully Located 80sqm Flat in Harajuku
Location: Harajuku, Tokyo
Superhost: Yes
Price: $200+ USD per night
https://www.airbnb.com/rooms/12597472
The Harajuku ward of Tokyo may have achieved worldwide fame when Gwen Stefani embraced it a decade back, but actually seeing it for yourself is something else! Take in the sights of this colorful Tokyo district from this awesome two bedroom apartment. The modern space offers fantastic city views and is located on one of the area's most fashion-forward streets. In addition to the out there dress sense of many locals in Harajuku, the location of this apartment is also one of its drawcards. It is less than 10 minutes from Harajuku Station, as well as many fantastic cafes, restaurants and shops.
Guest review: "Amazing location and apartment, and Taiyo team provided responses quickly. The apartment location allowed us to walk around omotesando, Harajuku and Shibuya and the size, style and view was impressive. Check in was super simple with clear instructions sent out well in advance. Would definitely stay there again next time we travel there" – Gwidon
View Photos, Read Reviews & Check Availability
What Harajuku Girls Really Look Like | Style Out There | Refinery29
---
17) Beach Side House alohana
Location: Ishigaki
Superhost: Yes
Price: $150+ USD per night
https://www.airbnb.com/rooms/3209511
Japan isn't particularly famous for its beaches, but with seaside Airbnb's like this winning over visitors, hopefully one day it will be! This one bedroom beach bungalow in Ishigaki is raved about my past guests, who love the new home's comfortable, breezy vibe and natural setting. Just 30 minutes from the city streets of Ishigaki, this oceanfront home is a slice of serenity, with a mountain backdrop and pristine beaches.
Guest review: "Miki and Masa's space is incredible. Such a beautiful location and unparalleled hospitality. Miki and Masa really are amazing hosts, from their delicious home cooked breakfasts to small thoughtful touches. Miki even handmade me a natural cream to soothe some nasty insect bites! I would come back to Ishigaki just to stay here again, and cannot recommend this place more highly." – Hetty
View Photos, Read Reviews & Check Availability
---
18) [Open‐Air Bath]One house for one group
Location: Kyoto
Superhost: Yes
Price: $250+ USD per night
https://www.airbnb.com/rooms/15197647
Kyoto boasts some of Japan's best Airbnb's, and this picture-perfect abode comes equipped with a beautiful onsen to soak your cares away in. The two bedroom home is spotlessly clean, neat and has a traditional Japanese design. The warm and welcoming space even has a massage chair. From the open air onsen to a massage chair? I'm in. There are a range of train stations within 10 minutes walk.
Guest review: "We had a fantastic stay at Maya's lovely house. The house was spacious and stylish, the beds were comfortable (great pillows!) and we loved the outdoor hot tub. It was nice to be somewhere serene in such a beautiful city. Thank you for hosting us." – Megan
View Photos, Read Reviews & Check Availability
Japan Travel Guide - How to travel Japan
---
Japan Tours & Experiences To Check Out
Japan is jam-packed with once-in-a-lifetime experiences for visitors to have, from reliving your childhood at Tokyo Disneyland and climbing Mt Fuji, to meet and greets with Kyoto geishas and Nagano snow monkeys. While you're exploring this unique country, don't miss out on these bestselling Japan tours and experiences. Book via my links and secure your spot.
---
Tokyo: Disneyland 1 Day Admission Ticket
"Avoid the long waiting times at Disneyland Tokyo and give yourself the best start to this magical adventure with pre-booked tickets. Get entry to the park with your 1-day admission pass, and enjoy a day full of fun."
https://www.getyourguide.com/tokyo-l193/tokyo-disneyland-1-day-admission-ticket-with-skip-the-line-t229387/
Price: From $105 USD (1 day pass)
Review: "Very easy to book online. Easy access from subway station to ticket collection place and the staff at ticket collection place are friendly and easy to communicate." – Teo, Malaysia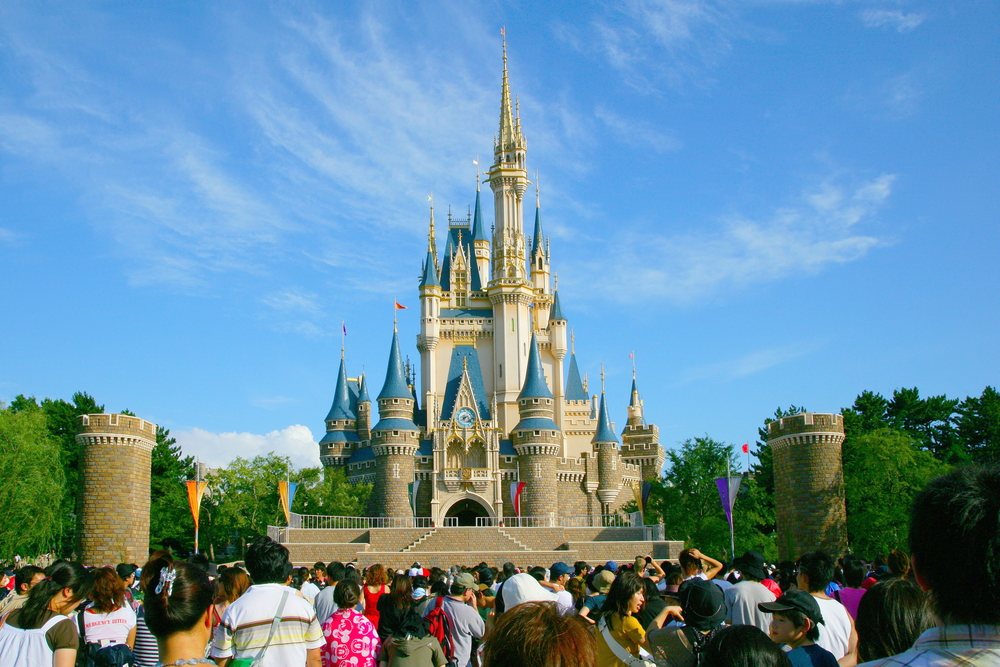 ---
Night Walk in Gion: Kyoto's Geisha District
"Visit Gion, Kyoto's most traditional district, where the world of geisha is still alive. Your local guide will explain the history and the lives of the geisha as you explore this picturesque area. Learn about the kimono, the geisha hairstyle, and more."
https://www.getyourguide.com/kyoto-l96826/kyoto-night-walk-in-gion-the-geisha-district-t70438/
Price: From $20 USD (100 minutes)
Review: "An excellent and informative tour that took us around the Gion district at night. Aya took us through the historical period and linked it in with today where we learnt about this unique culture that is still very much alive today. She showed us pictures that added perspective and demonstrated historical changes really well. I highly recommend this tour." – Nathan, Japan
View Photos, Read Reviews & Check Availability
---
Nagano: Snow Monkeys, Zenkoji Temple & Sake Day Trip
"Visit the heart of the region, Nagano's near-1400 year old Zenko-ji Temple, filled with history and legend. Enjoy lunch and a sake tasting at one of the most popular restaurants, followed by an afternoon at the world-famous Jigokudani Snow Monkey Park."
https://www.getyourguide.com/nagano-l5079/nagano-zenkoji-temple-and-snow-monkey-day-trip-t54964/
Price: From $220 USD (8 hours)
Review: "My son and I had a wonderful experience, despite being so hot on that day. Chieko is a wonderful guide, not only knowledgeable, but very thoughtful. She made sure that we are comfortable, even provided us with fans, wipes, etc. :) My son thoroughly enjoyed the conversations with her and the origami making. We were able to just enjoy everything since Chieko made things very smooth for us. The lunch provided was delicious and wonderfully presented! We really appreciate everything she taught us about the area, Zenko-ji temple, monkey park and sake! I highly recommend this tour, it exceeded my expectations!!" – Elena, United States
View Photos, Read Reviews & Check Availability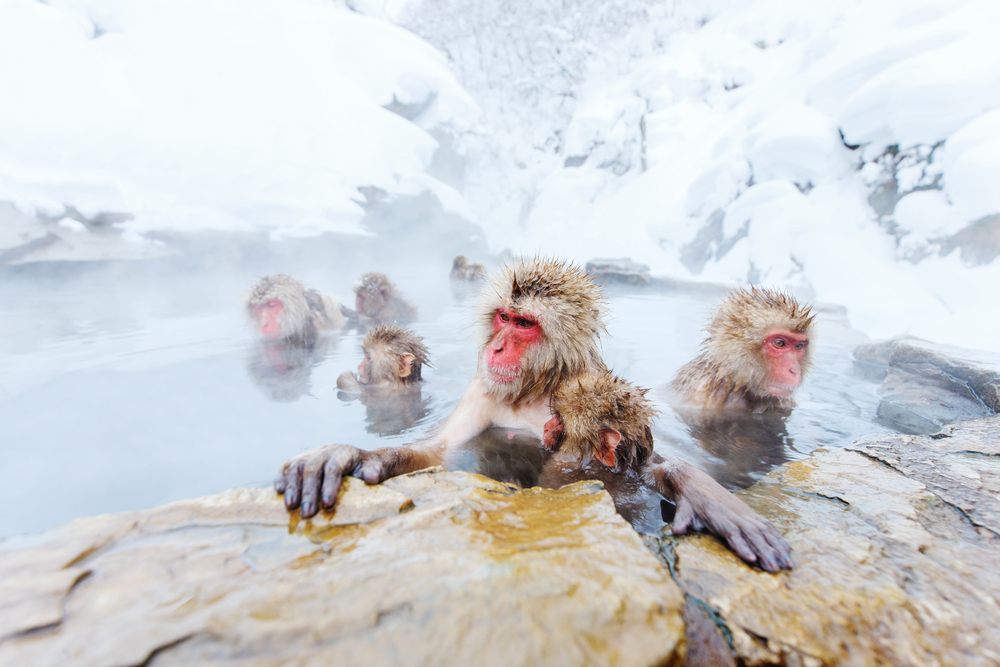 ---
Mount Fuji Full-Day Scenic Bus Tour from Tokyo
"Experience the splendor of Japan's highest mountain on a 9-hour coach tour to Mount Fuji from Tokyo. Visit one of the Fuji Five Lakes at Lake Kawaguchi-ko. Enjoy a Japanese-style lunch at Oshino Shinobi no Sato. Head to Mt. Fuji 5th Station, and more."
https://www.getyourguide.com/tokyo-l193/from-tokyo-full-day-spectacular-mount-fuji-bus-tour-t65554/
Price: From $197 USD (9 hours)
Review: "The experience is just magnificent. We were lucky to have a clear sky. Our smiling and very professional guide Béatrice. It was by far my best activity in Japan." – Nisrine, Morocco
View Photos, Read Reviews & Check Availability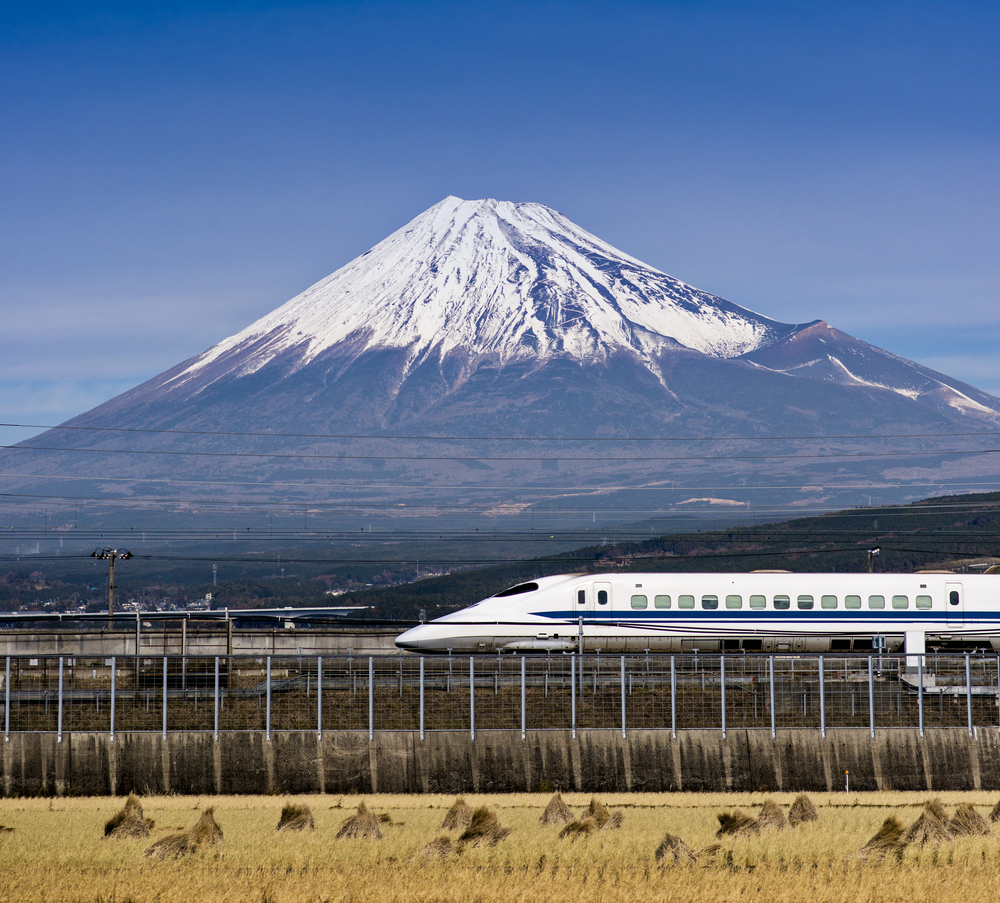 ---
Did I leave out any epic Japan AirBNBs?
Each week, new and impressive Airbnb's pop up all across Japan, so keeping it to a tight list was hard work. However, if you have stayed at a five star Airbnb and think it belongs on my list – or you host one – feel free to reach out and I'll see if I can get it on the list!
---
Planning a trip to Japan?
Can I come too? I went to Japan not too long ago, and I'm already counting down the months until I can go back! Luckily for you, I was inspired after my own trip to create a range of great Japan content. From city guides to Airbnb and music festival lists – and even quotes – make sure to check out my other Japan content for more travel inspiration.
---
Final thoughts on Japan AirBNBs…
I already know how fantastic the quality and hospitality of Japan and the Japanese people is, and Airbnb is no exception. The Japanese people have a strong sense of pride in their country and their homes, and love showing visitors the absolute best of Japanese hospitality. However, I will say that many Airbnb listings request good manners from visitors. Japanese custom is deeply entrenched in manners, and it's sad to see many visitors to the country disrespecting these. So be kind and courteous, always. Have a great trip!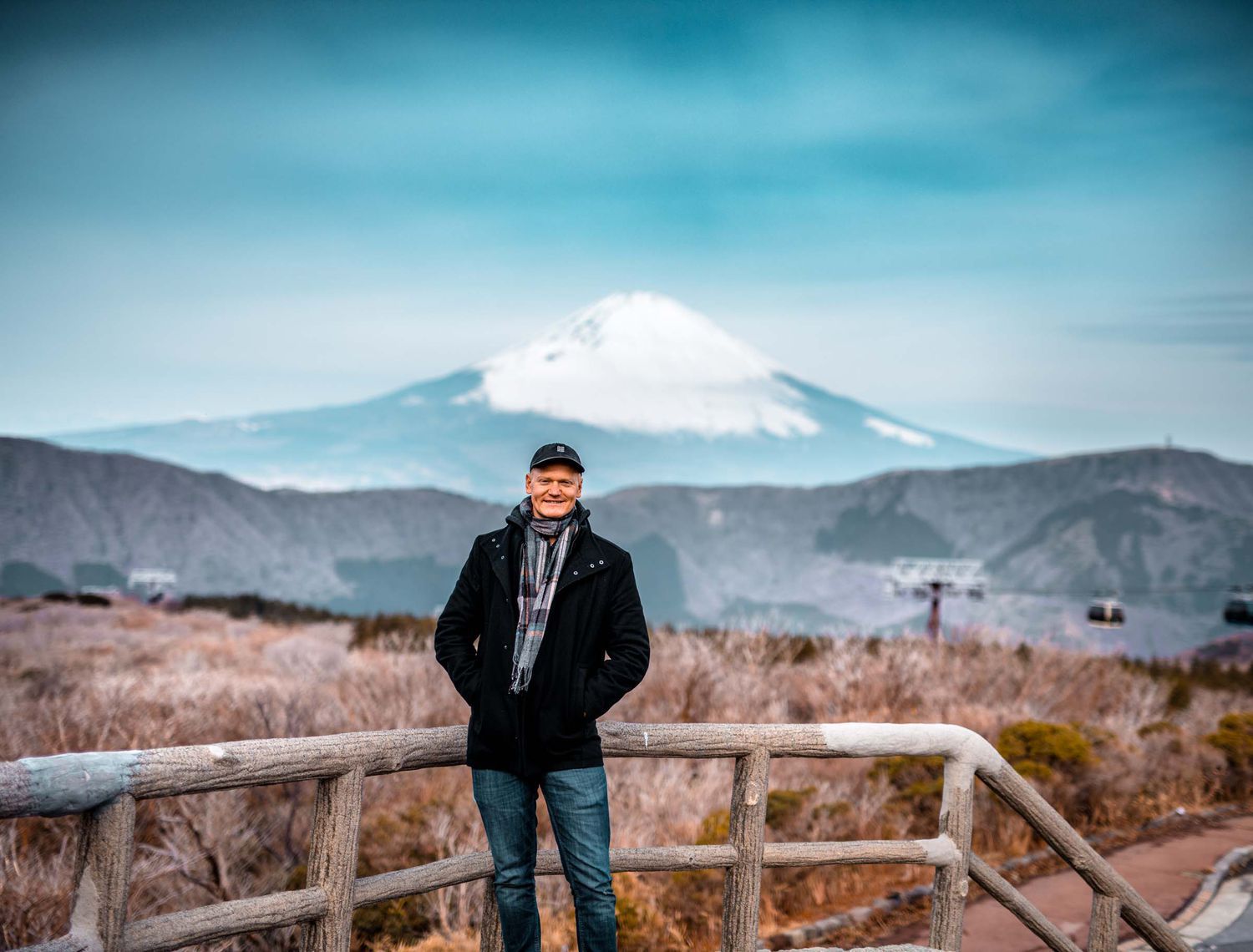 ---
Thanks for reading about the best Airbnb's in Japan!
Share this list with your adventure loving travel crew!
https://www.jonesaroundtheworld.com/wp-content/uploads/2020/06/Best-Japan-Airbnbs.jpg
680
1000
Guest Contributor
https://www.jonesaroundtheworld.com/wp-content/uploads/2017/03/logotry-1-1-300x106.png
Guest Contributor
2020-07-03 17:09:16
2021-04-01 01:55:34
The 18 Best AirBNBs In Japan: The City, The Sea & Mt Fuji