Looking for some quotes about Iceland to excite you for your own trip there? These Iceland quotes are inspiring, funny and capture the atmosphere of this beautiful island nation…
Iceland has always been a mysterious destination few ventured off the well-worn European tourist trail to visit.
These days, Iceland is finally getting the attention it deserves. After all, this majestic paradise has a landscape unlike anywhere else in the world. It has volcanoes and blank sand beaches, waterfalls and lagoons, glaciers and of course, the Northern Lights.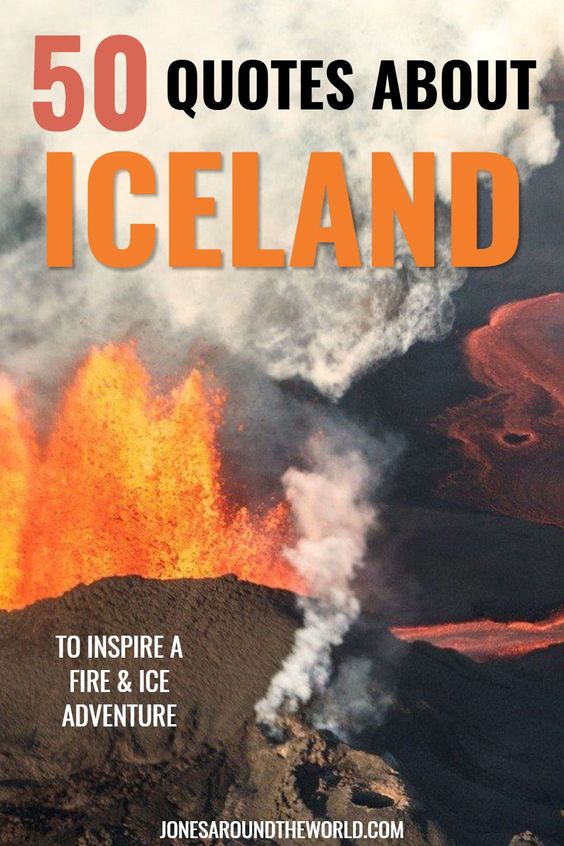 ---
Just looking at photos of Iceland is a delight to the senses, and reading some of the greatest words ever written about Iceland is guaranteed to see you booking your own journey there ASAP!
I have compiled a list of the best Iceland quotes that encapsulate the spirit of this unique island country.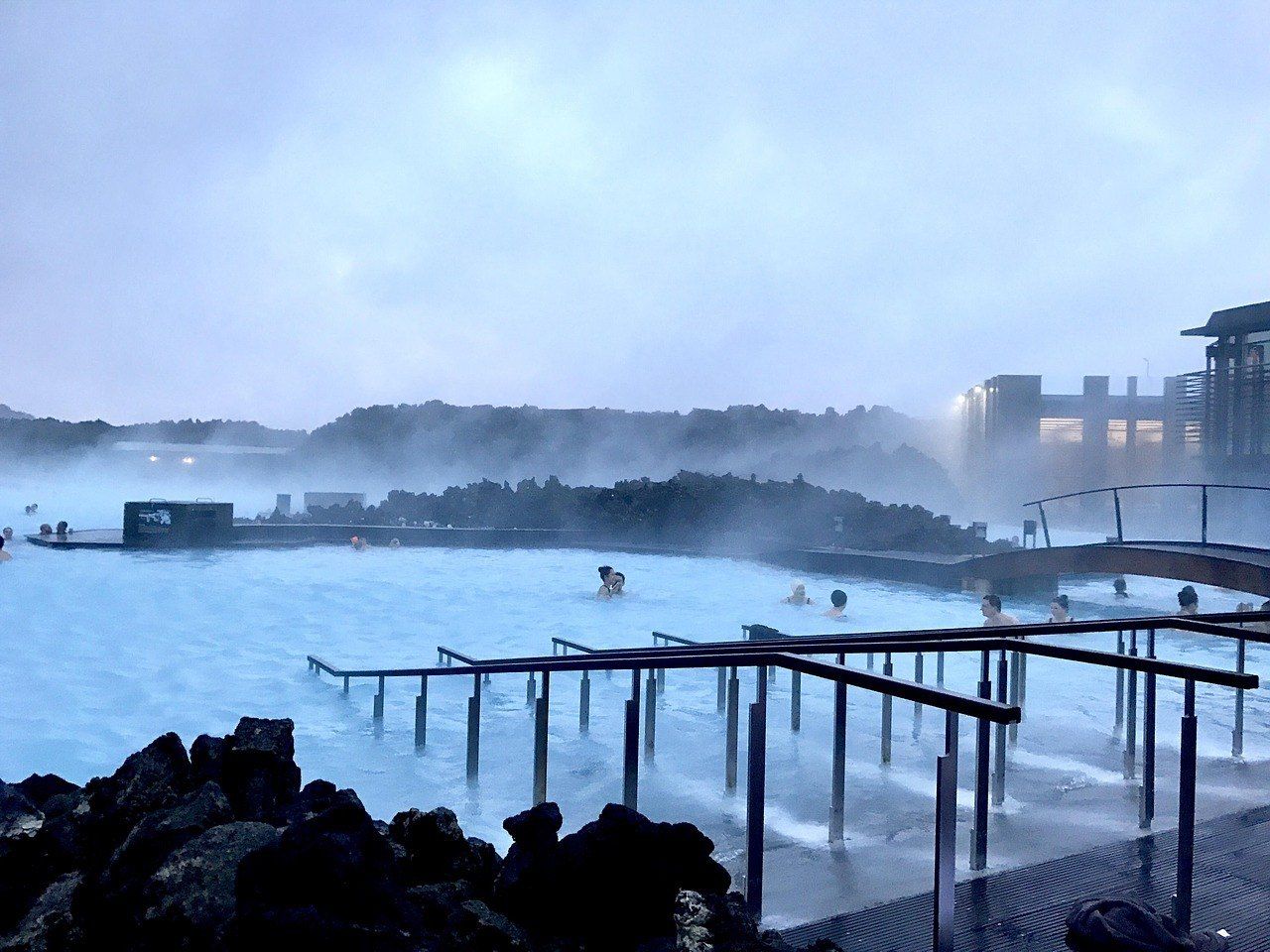 ---
The Best Iceland Quotes
The best quotes about Iceland are poetic, descriptive and guaranteed to transport your imagination straight to this mysterious and magical land.
1) "The winters are too long, and there's only one airline, so it's difficult to escape when you feel frustrated or claustrophobic. The audience for our films isn't very large, so it's difficult to support an industry. But, Iceland is beautiful. Sometimes it's hard to imagine living anywhere else." – Baltasar Kormakur
2) "I've walked a lot in the mountains in Iceland. And as you come to a new valley, as you come to a new landscape, you have a certain view. If you stand still, the landscape doesn't necessarily tell you how big it is. It doesn't really tell you what you're looking at. The moment you start to move the mountain starts to move." – Olafur Eliasson
3) "The thing about Iceland is that we are trapped there anyway, all of us. We have been trapped there for thousands of years." – Baltasar Kormakur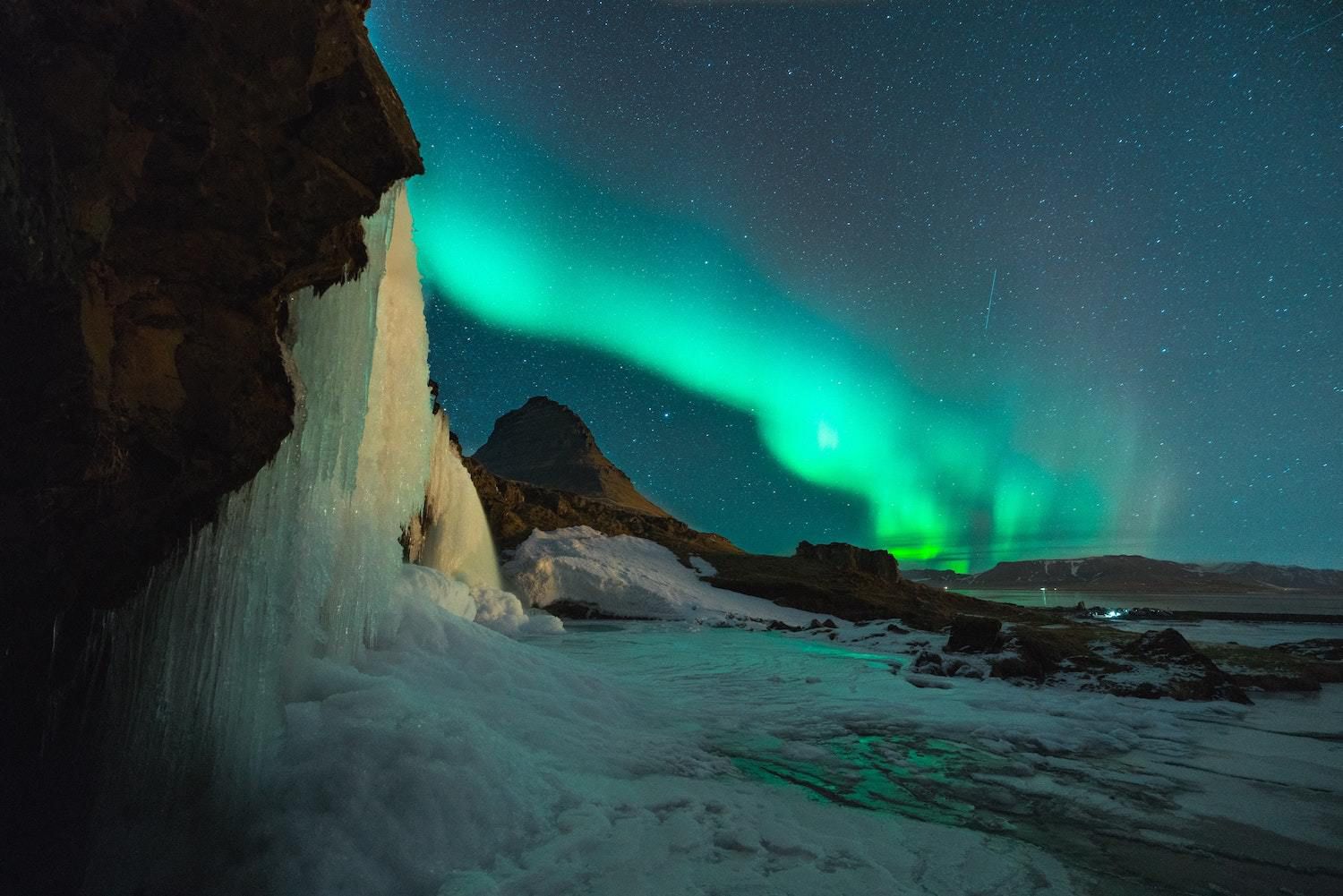 ---
4) "The problem with driving around Iceland is that you're basically confronted by a new soul-enriching, breath-taking, life-affirming natural sight every five godd*** minutes. It's totally exhausting." – Stephen Markley
5) "Iceland, you can see the contours of the mountains wherever you go, and the swell of the hills, and always beyond that the horizon. And there's this strange thing: you're never sort of hidden; you always feel exposed in that landscape. But it makes it very beautiful as well." – Hannah Kent
6) "I went snorkeling between tectonic plates in Iceland's Silfra fissure in the winter. You have to wear thermal layers and a wet suit and what's called a 'teddy-bear suit' so you don't die of hypothermia. My lips still went blue. That was an experience that I will carry with me for the rest of my life – so beautiful and so quiet." – Jessica Henwick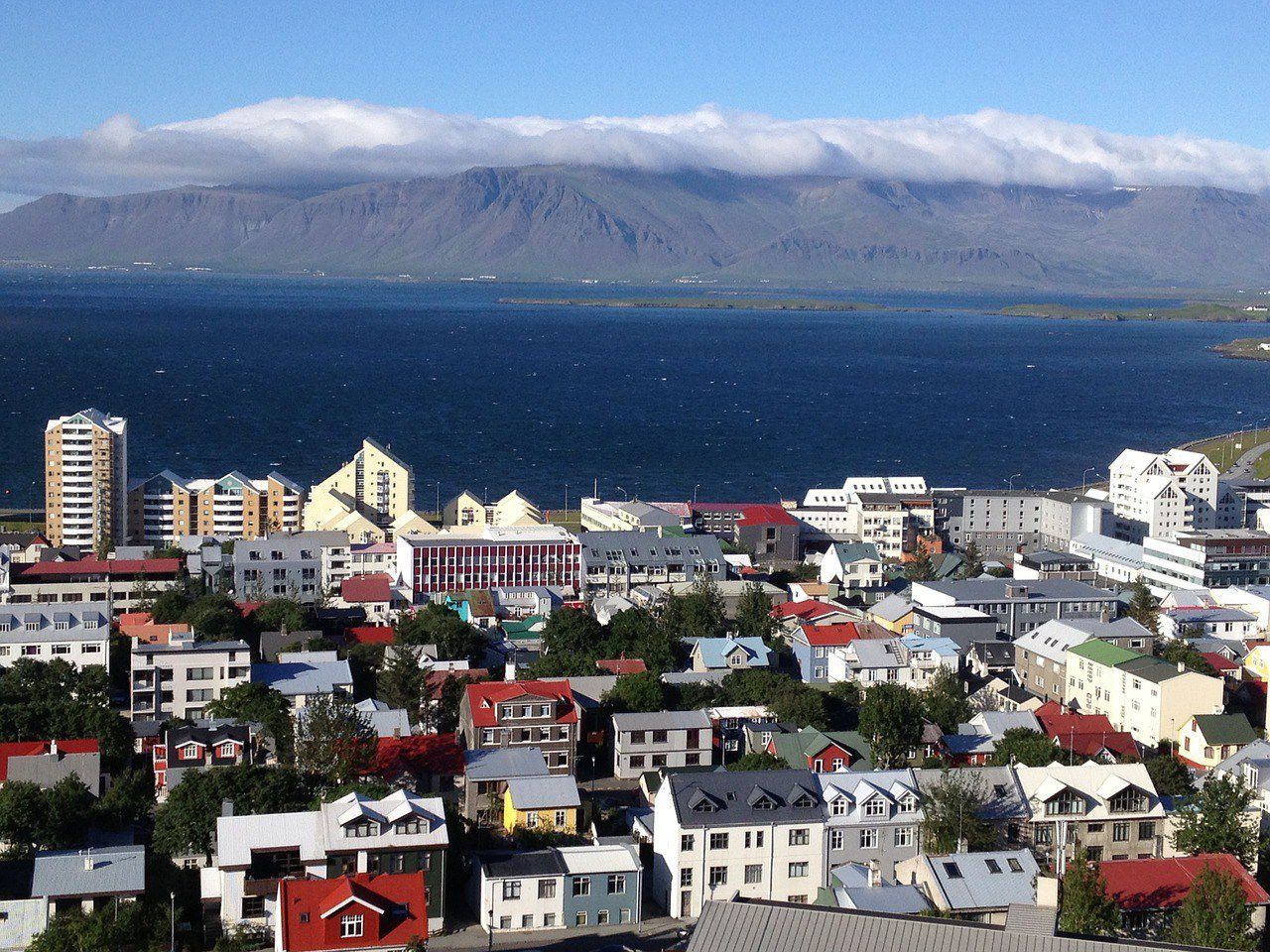 ---
7) "There is a glacier in Iceland, Solheimar, which has retreated a great deal, and every time I go back there and see what's not there any more, it does something to the heart. It makes you realise it's possible for a gigantic natural element to just disappear." – James Balog
8) "It's very common in Iceland, this music-making and artistic expression by non-professionals. The brass band tradition is not as big, but there are choirs everywhere. So that's something that is familiar to me." – Johann Johannsson
9) "Most visitors to Iceland tend to spend just a few hours in Reykjavik before moving on to the geological wonders beyond. I think they are missing out." – Fiona Bruce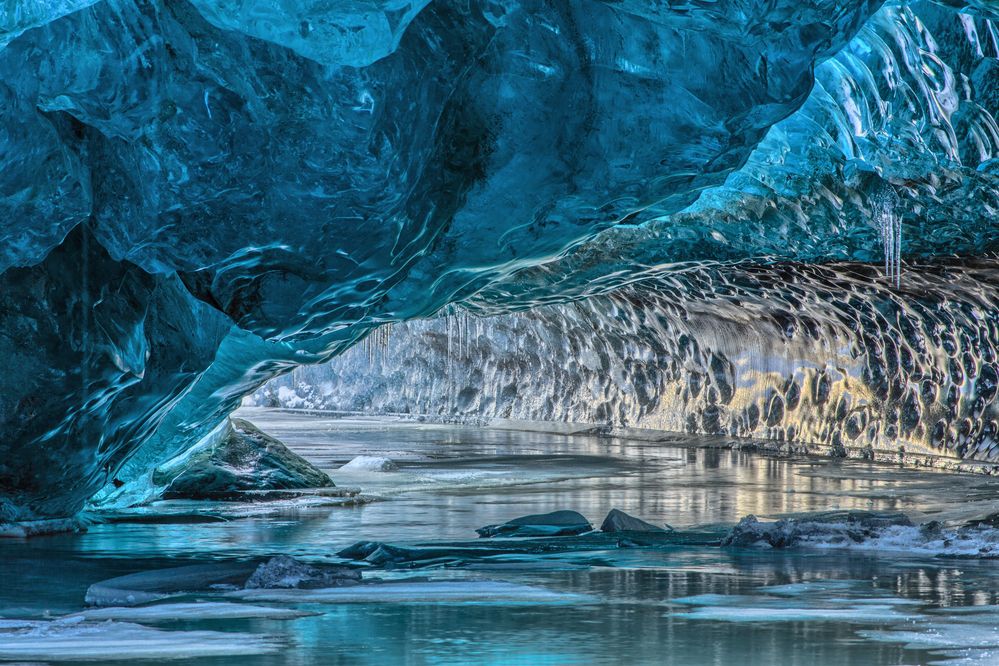 ---
Short Iceland Quotes
These short quotes about Iceland may be succinct, but they are a great way to learn a little about the country before your own epic trip.
10) "I have fantasies of going to Iceland, never to return." – Edward Gorey
11) "Everything is expensive in Iceland, especially food, and especially healthy food." – Hafthor Bjornsson
12) "A bad rower blames his oars." – Icelandic Proverb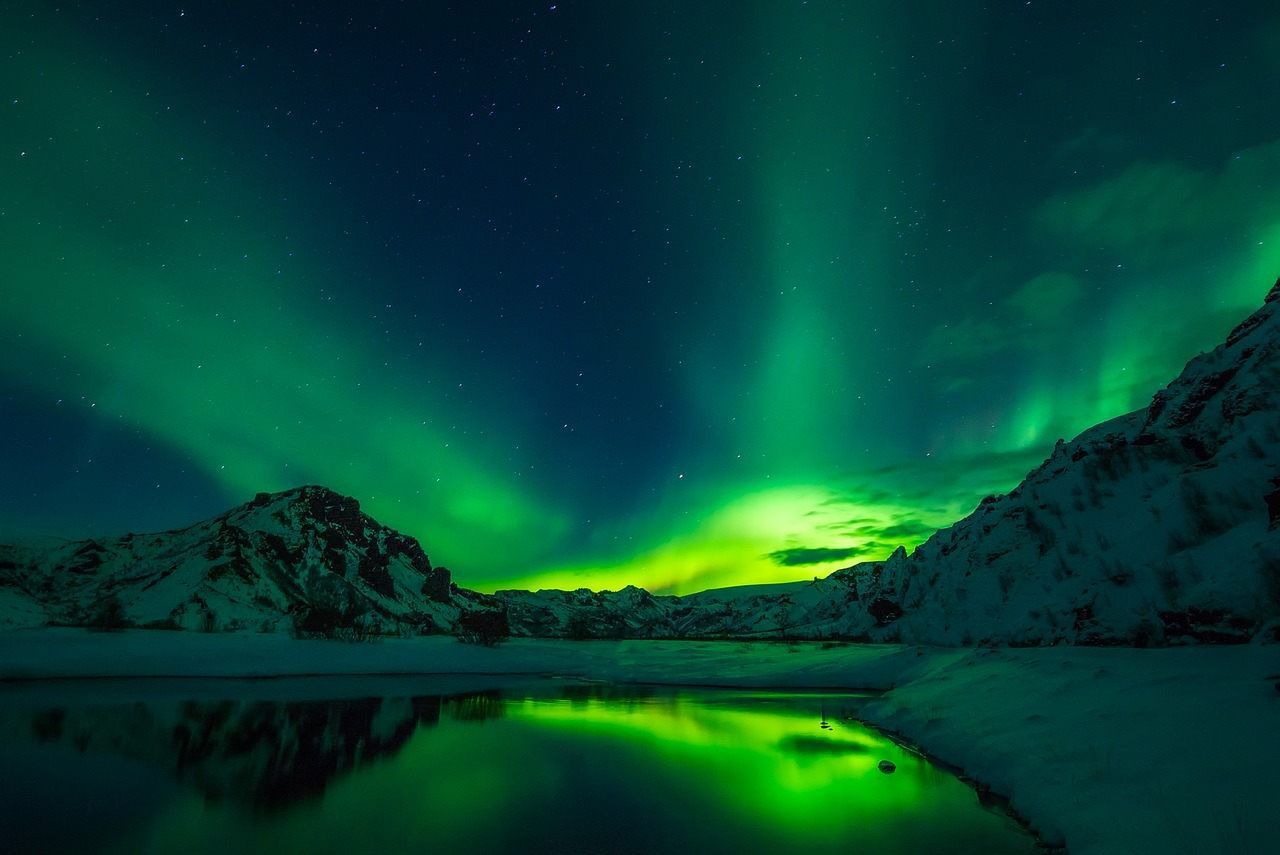 ---
13) "Iceland is beautiful. Sometimes it's hard to imagine living anywhere else." – Baltasar Kormakur
14) "A good beginning makes a good ending." – Icelandic Proverb
15) "There's this feeling of creativity in Iceland." – Hilary Hahn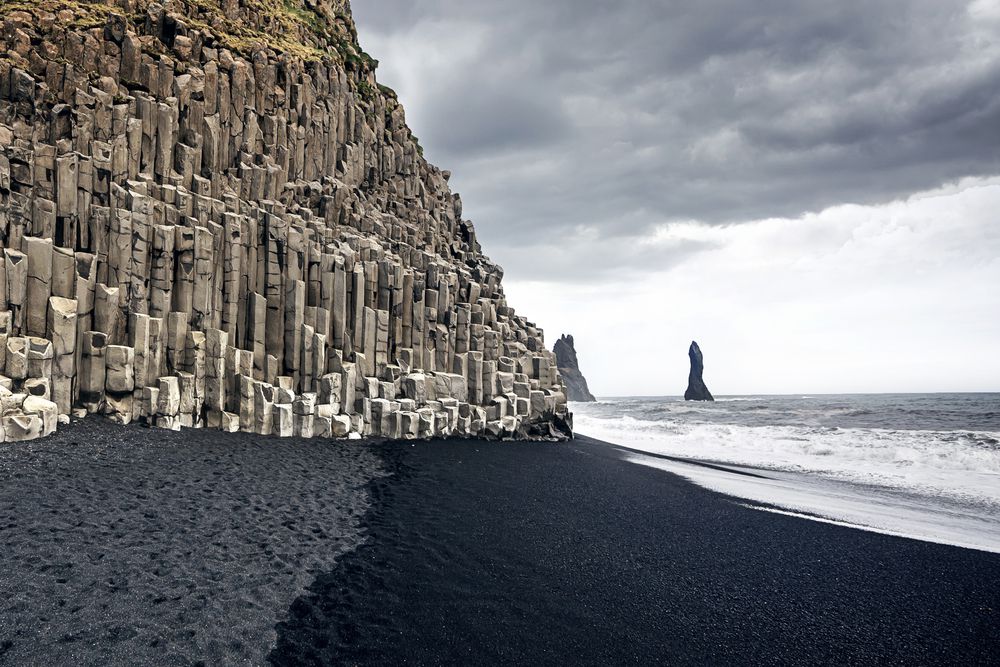 ---
Inspiring Iceland Quotes
From the volcanic black sand beaches to majestic waterfalls and steamy lagoons, these inspiring quotes about Iceland will see you adding the European country to your bucket list.
16) "There's no one on the island telling them they're not good enough, so they just go ahead and sing and paint and write." – Eric Weiner
17) "Being a writer in Iceland, you get rewarded all the time: People really do read our books, and they have opinions; they love them, or they hate them. At the average Christmas party, people push politics and the Kardashians aside and discuss literature." – Hallgrimur Helgason
18) "There is no more sagacious animal than the Icelandic horse. He is stopped by neither snow, nor storm, nor impassable roads, nor rocks, glaciers, or anything. He is courageous, sober, and surefooted." – Jules Verne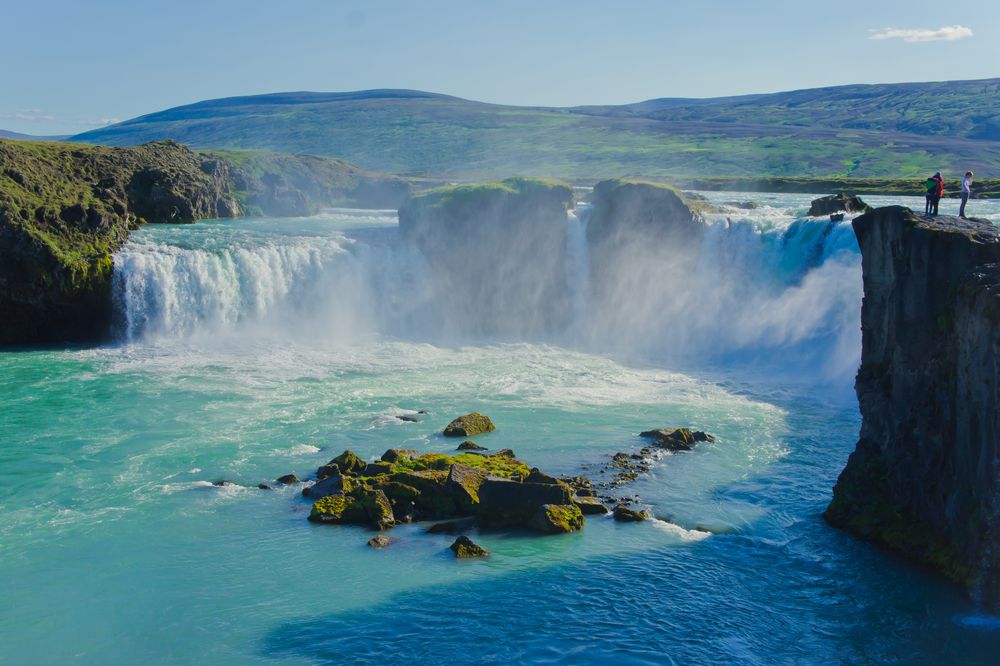 ---
19) "So much Western storytelling comes from Scandinavia. I've read that in the past, storytellers would travel to Iceland and exchange stories. It's kind of the birthplace of great storytelling." – Richard Dormer
20) "Consistently rated the most peaceable of all countries in the world by the Global Peace Index, Iceland has reduced its military expenditure to zero, has no armed forces, and has reduced the inequality gap between rich and poor." – Scilla Elworthy
21) "The comminities and countries best at using energy to optimize a microclimate for human life are also the ones whose people have the longest average lifespans. Canada, Sweden, and Iceland – places with inhospitable winter weather – are frontrunners in sustaining human health and life." – Chris Hadfield
22) "Thanks to the Jolabokaflod, books still matter in Iceland; they get read and talked about. Excitement fills the air. Every reading is crowded; every print run is sold." – Hallgrimur Helgason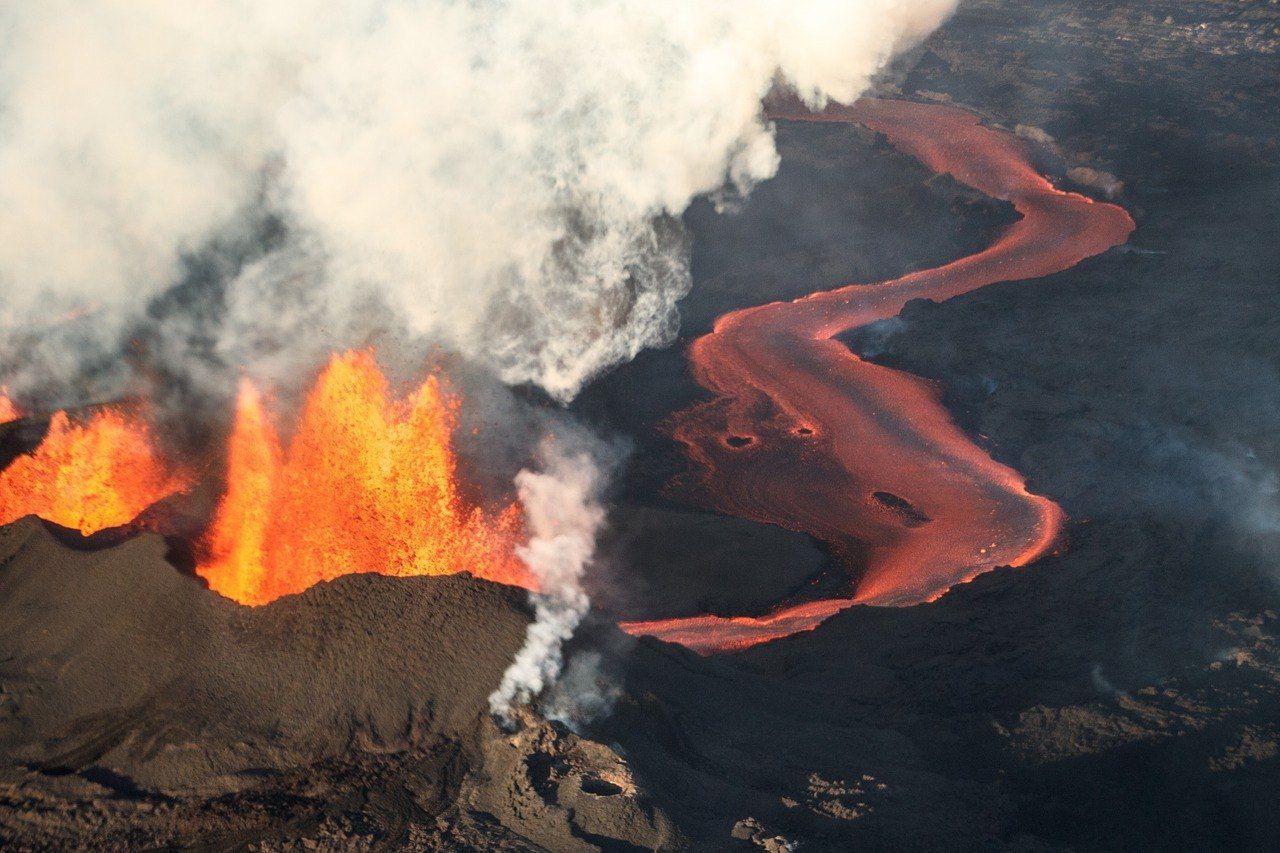 ---
Funny Iceland Quotes
Funny and sharp-witted, these funny quotes about Iceland tell a few home truths about the country – in a tongue in cheek way!
23) "The most amazing thing about Iceland is not the beautiful unspoiled wilderness or the majestic waterfalls. It is the fact the prime minister is listed in the phone book."
24) "People are always asking me about eskimos, but there are no eskimos in Iceland." – Bjork
25) "That's the difference between Icelandic women and American women, he insists….'American women are likely to sit there and listen to the crap the male is talking about." – Joanne Lipman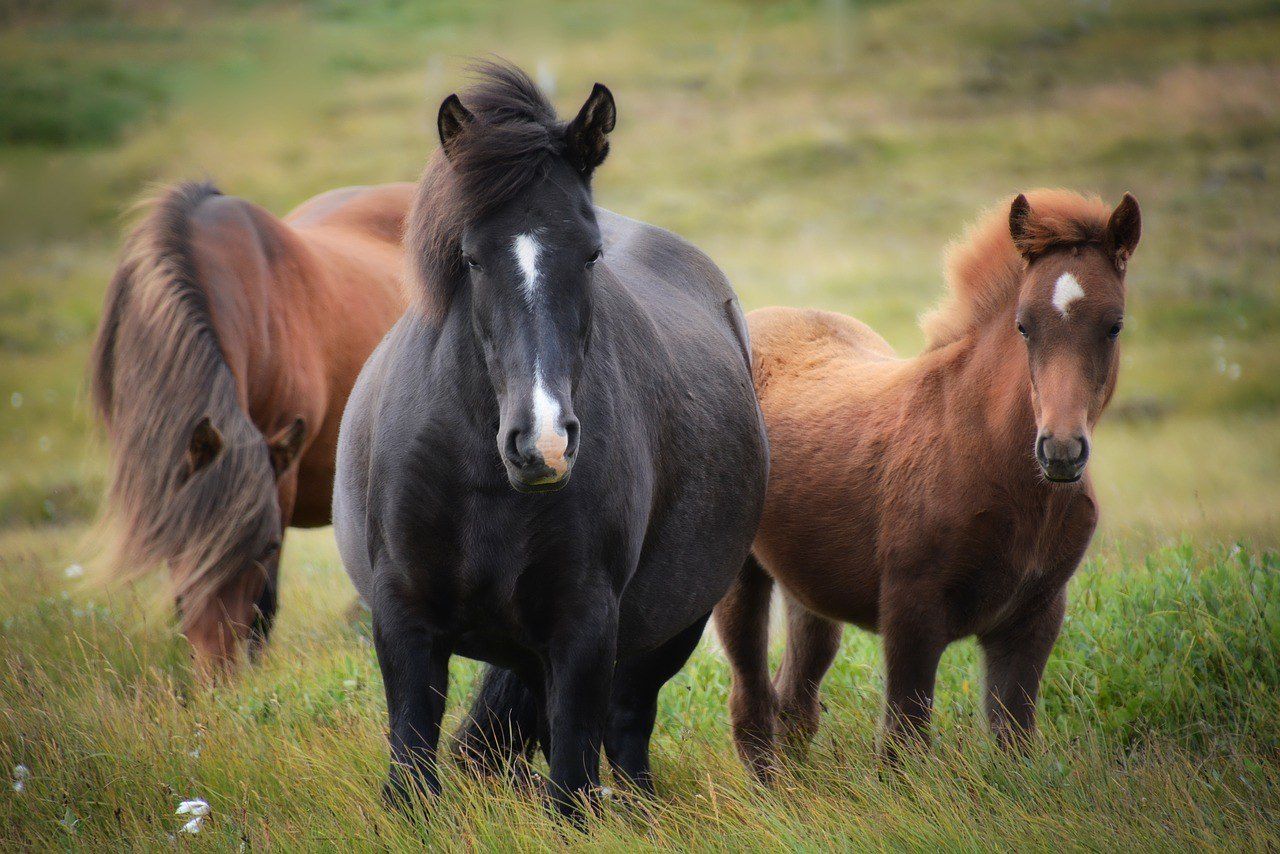 ---
26) "I have had to deal with the elfin naïve nonsense stamp all my life and I have never seen an elf and I don't think I'm naïve." – Björk
27) "Three things, according to poets, are considered bliss in Iceland: hot rye cakes, plump girls, and cold buttermilk."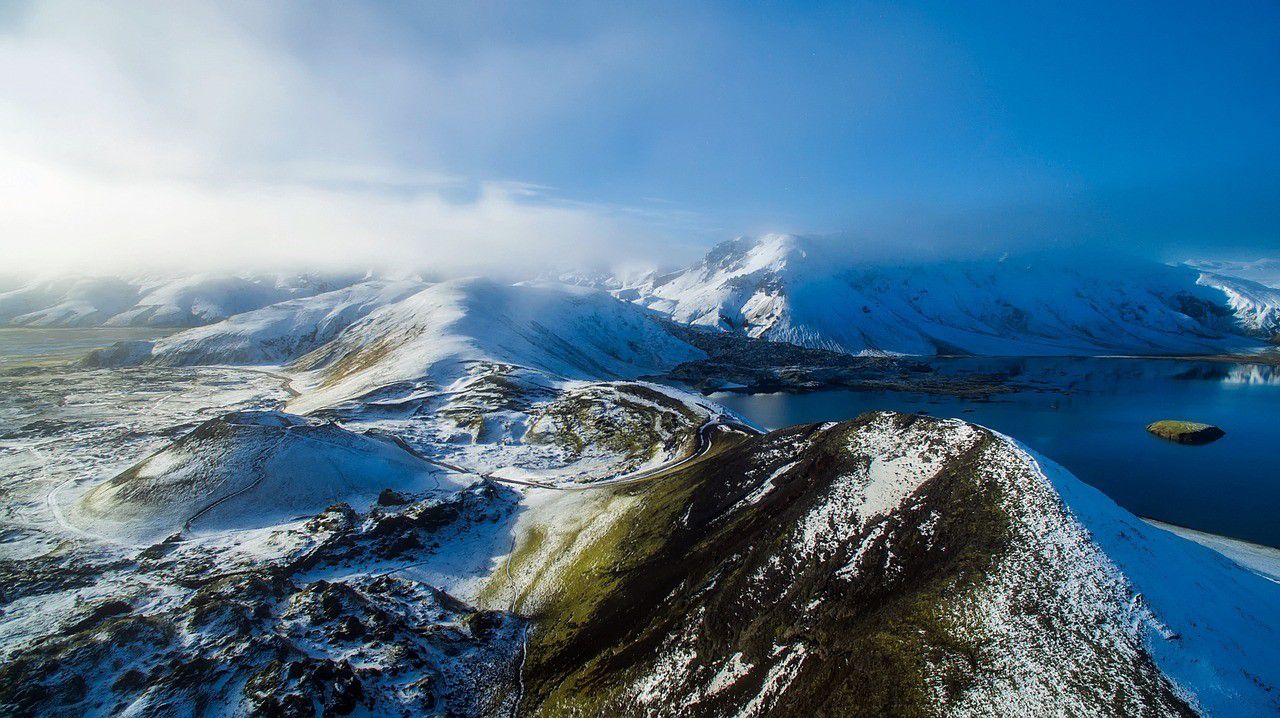 ---
Celebrity Iceland Quotes
Iceland isn't just famous for Bjork! These celebrity quotes about Iceland prove just how much the icy island has inspired many famous minds.
28) "When I'm in a place like Iceland, I allow myself to take a little more time to divert off onto other paths creatively for a while and see what comes to me." – Damien Rice
29) "Did you know there's probably more golf played in Iceland than most places in the world? They play 24 hours a day in the summertime and the northern part is warmer than the southern part." – Jack Nicklaus
30) "After filming the first season of 'Poldark,' I went with the cast on a trip to Iceland. We started off in Reykjavik and then went into the mountains and swam in naturally heated pools." – Eleanor Tomlinson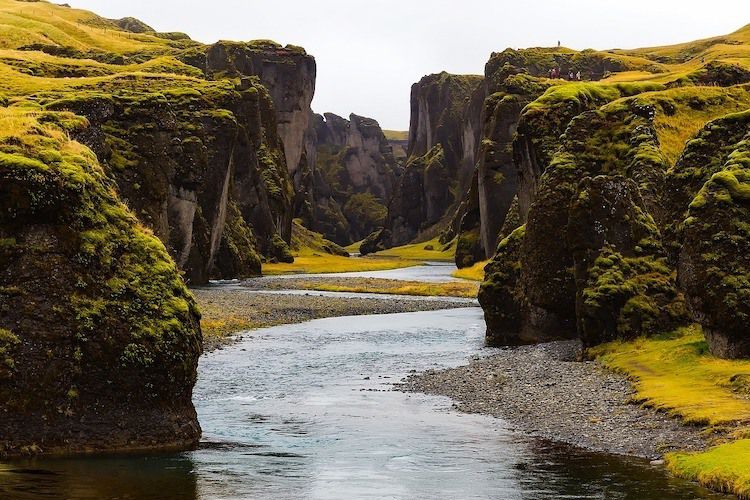 ---
31) "I was so fortunate; in the years that I was in 'Thrones,' we were able to shoot in Iceland. I think some of my favourite memories would have to be isolated out there, surrounded by nothing but snow and ice." – Rose Leslie
32) "When I prepare, I am not messing around. I find the right places, the right people, and the right environment. Iceland is one of those places." – Conor McGregor
33) "In Reykjavik, Iceland, where I was born, you are in the middle of nature surrounded by mountains and ocean. But you are still in a capital in Europe. So I have never understood why I have to choose between nature or urban." – Bjork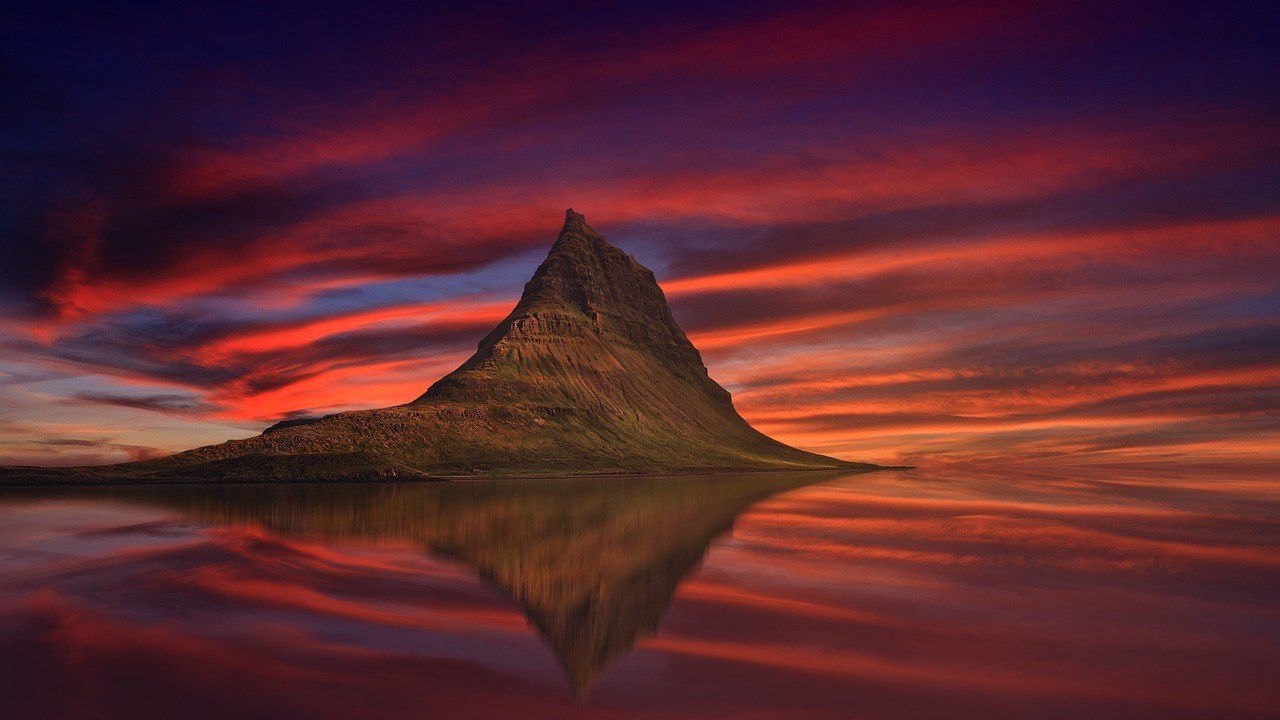 ---
34) "Iceland, I'm in love with that country, the people are incredible" – Kit Harrington
35) "We shot 'Oblivion' in Iceland; that was amazing. It's so, so beautiful. They didn't have any Waldorf Hotels there, though; we stayed in the middle of nowhere!" – Olga Kurylenko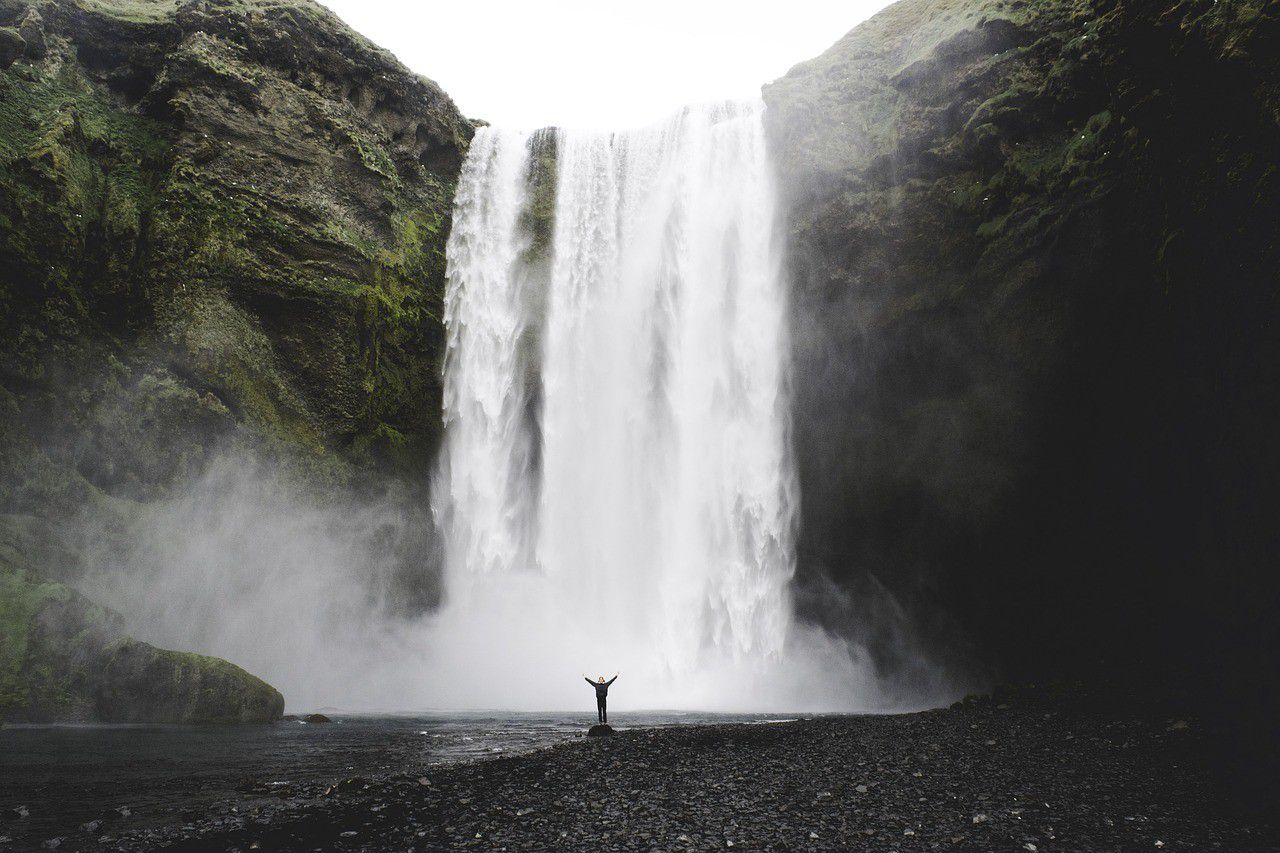 ---
Iceland Instagram Captions & Quotes
Funny, simplistic and jam-packed with wanderlust, these Iceland Instagram captions are perfect to accompany those amazing travel pics that will make your friends back home green with envy!
36) Ice(land) ice(land) baby…
37) Falling in love with Iceland, one waterfall at a time.
38) I'm chasing waterfalls.
39) A frozen fairytale.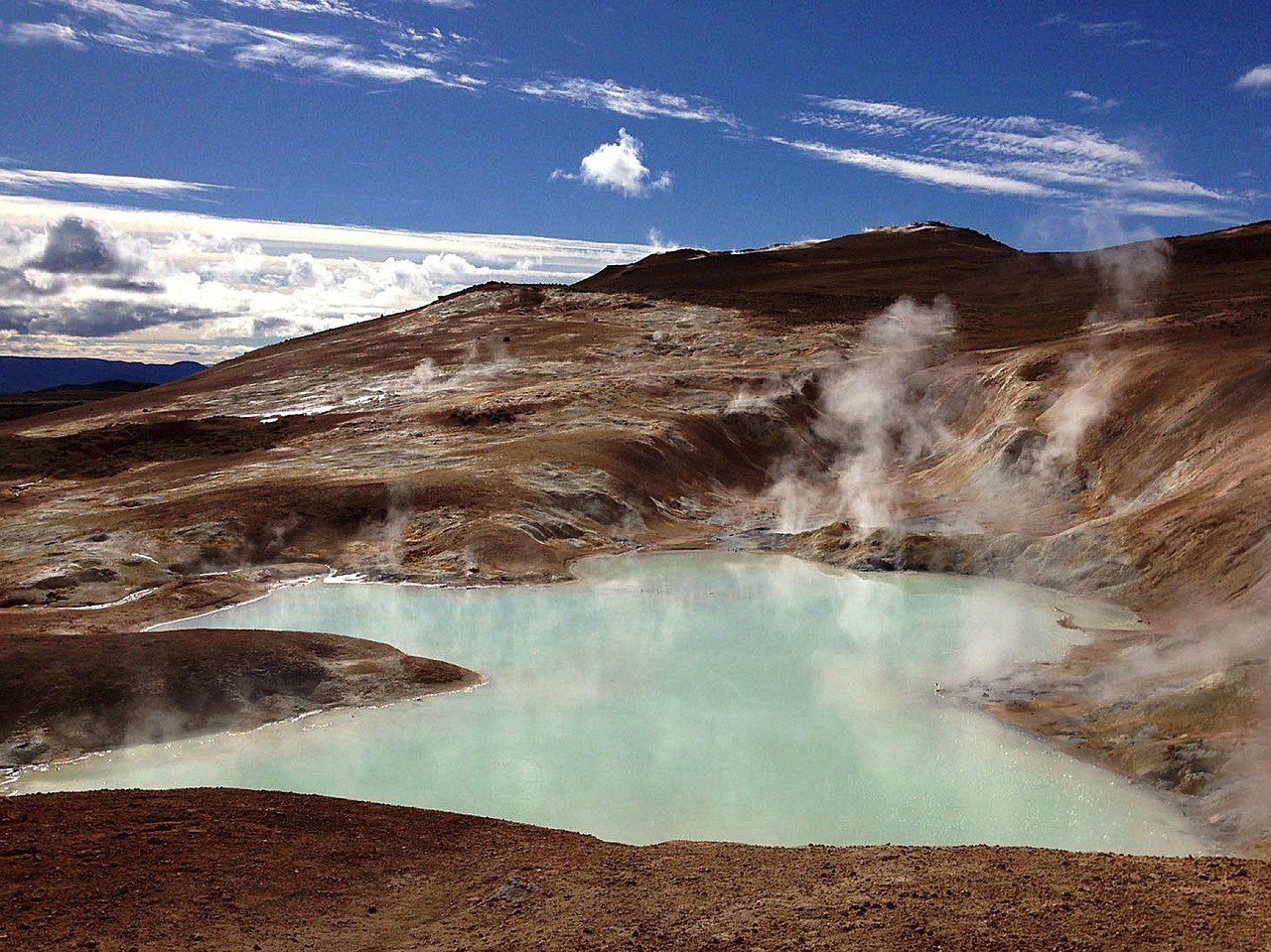 ---
40) Iceland is FOSS-inating!
41) RATlLJÓST – Icelandic for "enough light to navigate."
42) The only trip you will regret is the one you don't take.
43) I followed my heart and it led me to Iceland.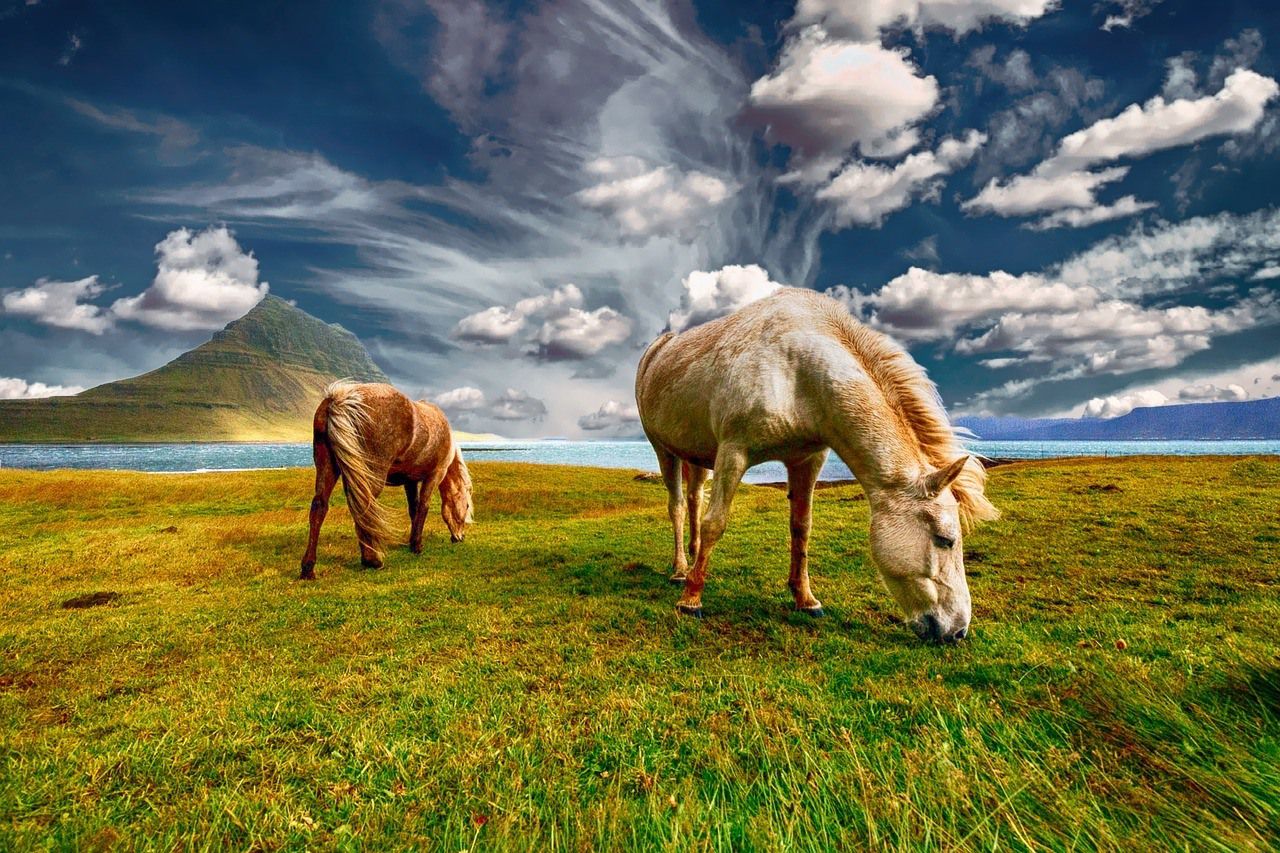 ---
44) "Not all who wander are lost." – J.R.R. Tolkien
45) There's no place like Iceland.
46) Live your adventure.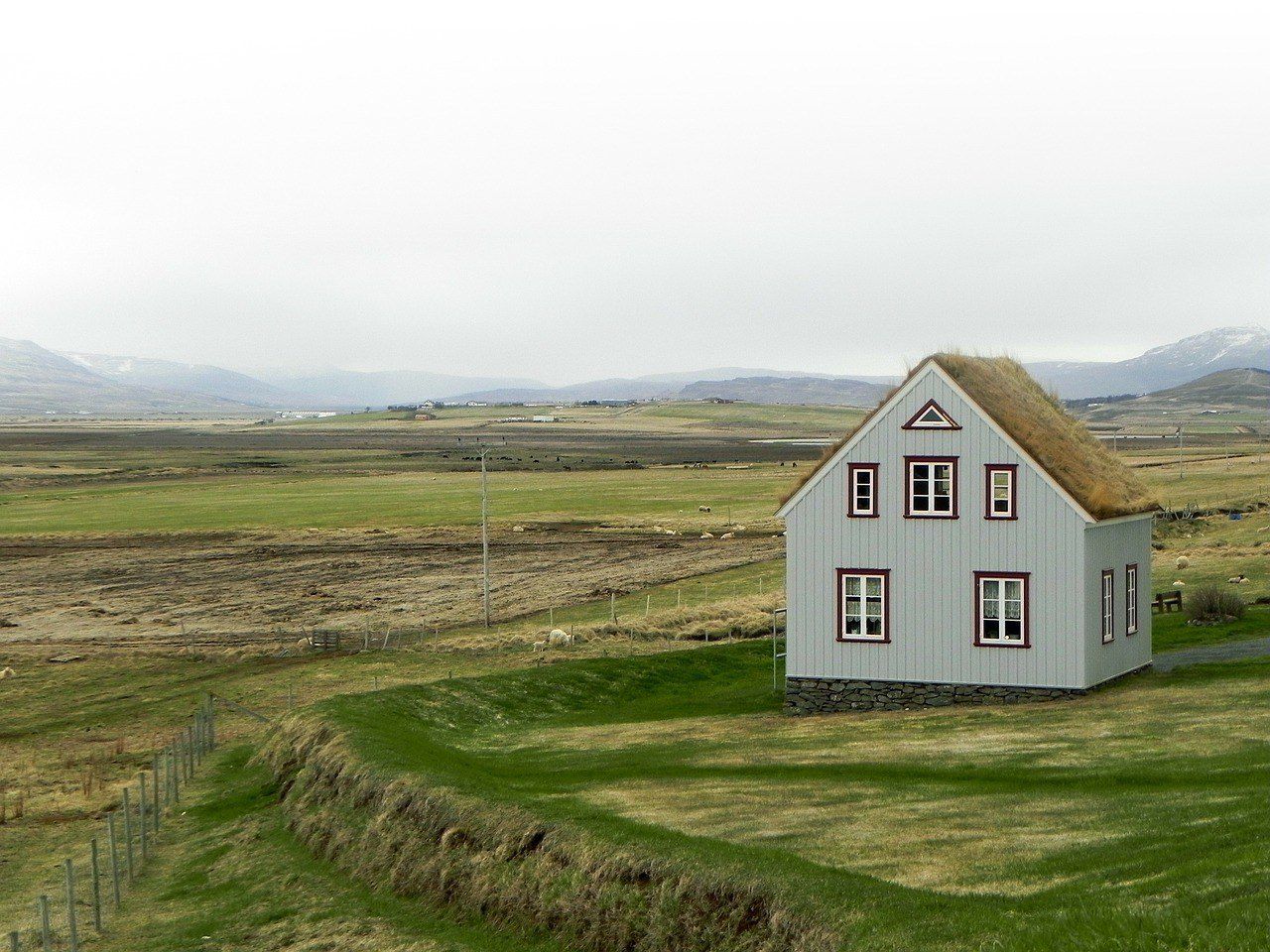 ---
Did I miss any top Iceland quotes?
If I've missed any Iceland quotes that deserve to be in one of the above categories – get in touch! I love showcasing inspiring travel quotes to my readers. You can get in touch with me on my social media channels or email!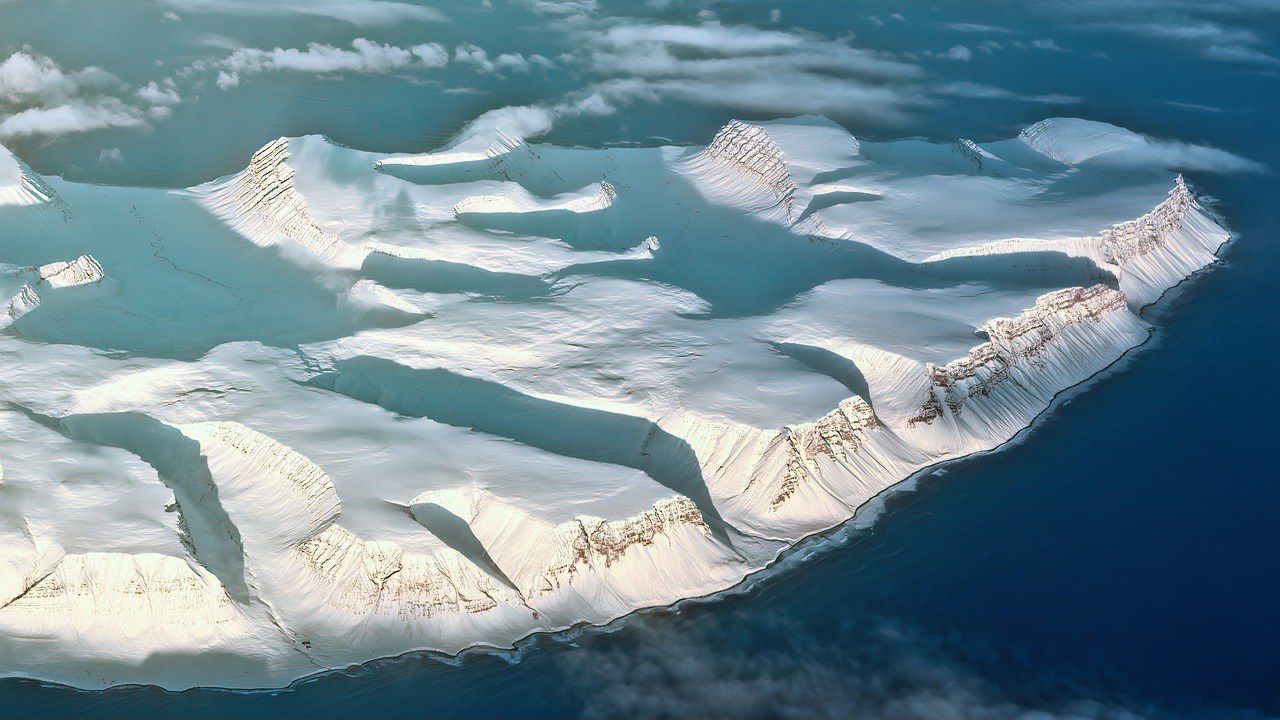 ---
Planning a trip to Iceland?
There's a reason Iceland is more and more becoming a must for visitors to Europe, and I am working away at building my website's range of Iceland blogs, lists, guides and itineraries. Be sure to check back regularly for updates, and in the meantime, have a peruse of this Iceland content.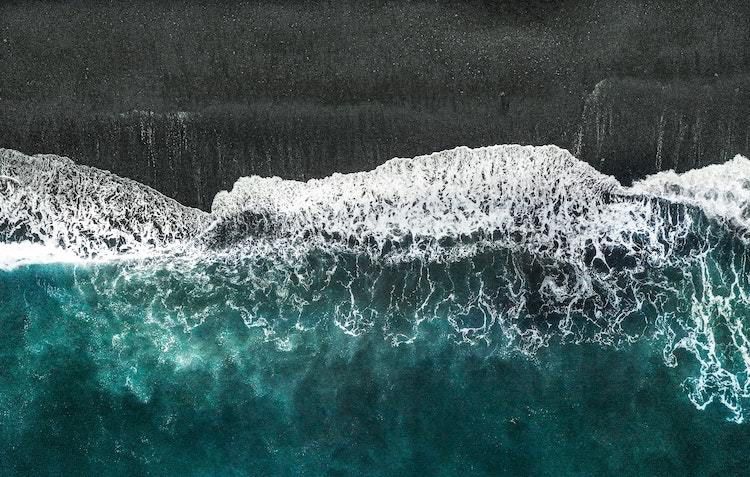 ---
Thanks for reading about the best Iceland quotes!
Share this list with your Iceland travel crew!
https://www.jonesaroundtheworld.com/wp-content/uploads/2020/07/Best-Quotes-About-Iceland.jpg
855
1280
Guest Contributor
https://www.jonesaroundtheworld.com/wp-content/uploads/2017/03/logotry-1-1-300x106.png
Guest Contributor
2020-07-28 19:24:28
2021-09-21 20:58:05
50 Quotes About Iceland To Inspire A Fire & Ice Adventure