Planning a trip to the sunny shores of Portugal? I have the ultimate shortlist of the best Airbnbs in Portugal so that finding your dream digs is a breeze…
Portugal is a slice of paradise that way too often is compared to its neighbor, Spain. But Portugal has a vibe of its own and its own distinct culture and beauty that you just can't find anywhere else.
Colorful, fun, friendly and simply beautiful, the landscape of Portugal has something for everyone.
---
The coastal capital Lisbon is a historic, pastel-colored dream. The large coastline is dotted with large and small cities and hamlets that border the turquoise waters of the Iberian Peninsula. Then there's the dreamy, romantic villages in between. And in each, there's a distinct local culture to immerse yourself in – delectable Portuguese food included!
Portugal is a magical land, and any trip to Europe isn't complete without a sunny escape to its shores.
My list of the best Airbnb's in Portugal covers a range of locations across the country and includes only the best offerings on the homeshare platform.
To Portugal!
---
Quick Breakdown of Portugal Airbnb's
I have done the legwork for you, and broken down the five best Airbnb's in Portugal to match a range of traveling styles and budgets. If you find your dream abode here, book via my links. Otherwise, keep scrolling and I'm sure you'll find a cozy place to call home…
I have included a range of videos and photos of the locations across Portugal that made my list. From Lisbon to the Algarve and everywhere in between, be sure to check out these video guides for tons of ideas of what to see, do and eat across Portugal. I've linked my own Portugal content at the end. Be sure to check out 71 FUN & FASCINATING FACTS ABOUT PORTUGAL THAT WILL AMAZE YOU.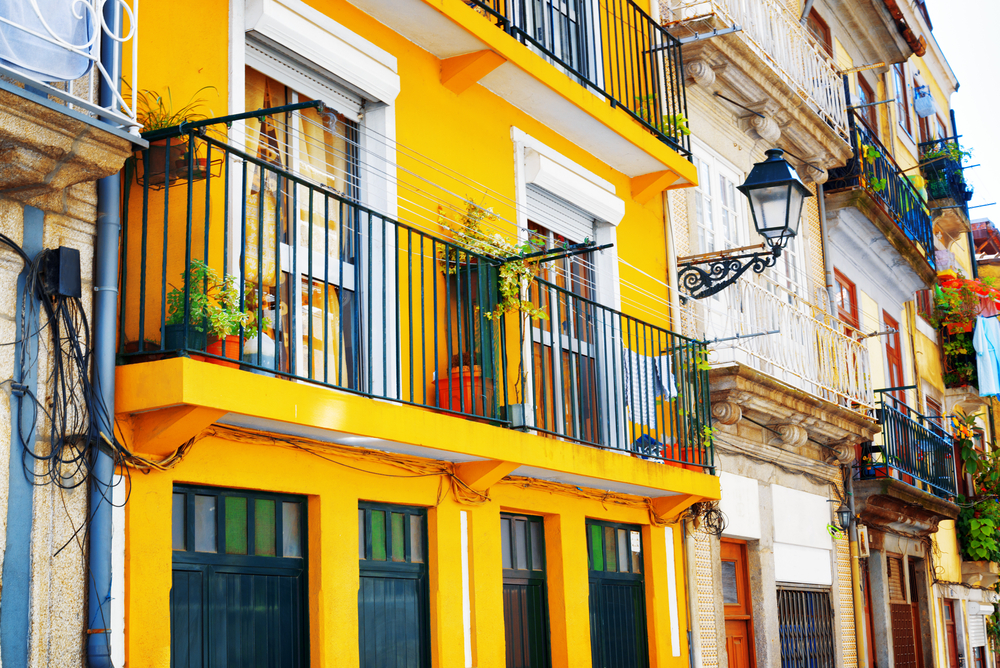 ---
1) Warmly Decorated Loft with an Ocean View
"The Best Overall Portugal Airbnb"
Location: Parede, Portugal
AirBNB Plus: Yes
Superhost: Yes
Price: $100+ USD per night
https://www.airbnb.com/rooms/24538107
This swanky studio loft in Parede – just outside of Portugal – is sleek, stylish and oozes glamour at every turn. The exclusive Airbnb Plus loft is not only affordable to stay in, but offers superb views of both the countryside and the sea. Highlights include the sophisticated stone finishes, including a designer bathroom, as well as a private balcony. There is air conditioning throughout, and guests have so far given the loft a resounding perfect five star rating. Jump on the nearby train and head into Lisbon easily from this charming an quiet beach town. The capital is less than 30 minutes away.
Guest review: "This was one of the most amazing places we have stayed The views outside of the apartment window are breathtaking The views inside the apartment are just as special with impressive details throughout We arrived in Portugal just as COVID 19 started to impact so we unfortunately ended up shortening our trip However our wonderful host was extremely supportive and kept in constant touch to advise on the developing situation He helped with rearranging flights and ensured we were advised on where we could still go in regards to restaurants and places around the apartment Our shortest yet most memorable trip so far but we will always feel privileged to have met our host who treated us like family" – Sarah
View Photos, Read Reviews & Check Availability
---
2) Beach View Luxury Villa
"The Best Luxury Portugal Airbnb"
Location: Lagos, Portugal
AirBNB Plus: No
Superhost: Yes
Price: $500+ USD per night
https://www.airbnb.com/rooms/39626710
Splash in the turquoise waters of beautiful Lagos and book your stay at this stunning beach villa. The luxury Portugal Airbnb boasts four bedrooms, five bathrooms and panoramic views of the sea. Located in an exclusive community, the villa is equipped with a large outdoor pool with loungers, a jacuzzi, private terraces to enjoy a local wine at sunset from, as well as sprawling, sparkling interiors than span two levels. Walk down to the water or enjoy the many fantastic bars and restaurants in the vicinity.
Guest review: "We had a perfect stay in this spacious house with a beautiful interior design, the nice surrounding and the walking distance to the ocean. For bigger groups perfect and plenty of space. We had a very relaxing time." – Jaisy
View Photos, Read Reviews & Check Availability
LAGOS | Algarve, Portugal | Let's Travel #21
---
3) Stylish Home Studio in an Artsy Area
"The Best Cheap Portugal Airbnb"
Location: Porto, Portugal
AirBNB Plus: Yes
Superhost: Yes
Price: $60+ USD per night
https://www.airbnb.com/rooms/24603313
Enjoying the best of Portugal doesn't have to come with a huge price tag. This budget-friendly one bedroom loft in Porto is not only verified by Airbnb Plus, but also has a near-perfect overall score from hundreds of thrilled guests. The super stylish space is equipped with a studio bedroom, living and dining area, kitchen, bathroom and private balcony with views across the neighborhood. The host has aimed to make their space minimal and calming, and they have nailed it. The loft is located in a central and safe neighborhood of the coastal city of Porto, with a metro station just two minutes walk away and so much to see and do on your doorstep.
Guest review: "Pedro and his brother Joao have set up an amazing home away from home. From the very beginning, they were incredibly helpful and informative. The place itself is in the perfect location to explore Porto on foot and has everything you could need. Thanks so much for a great holiday in Porto!" – Jake
View Photos, Read Reviews & Check Availability
---
4) Rooftop Terrace and Views in a Bourgeois Apartment
"The Best Portugal Airbnb in Lisbon"
Location: Lisbon, Portugal
AirBNB Plus: Yes
Superhost: Yes
Price: $80+ USD per night
https://www.airbnb.com/rooms/31437575
The Portuguese capital of Lisbon is a vibrant, colorful and fun destination you will fall in love with, and this stunning two bedroom apartment is fashionable, high-end and totally budget-friendly too! The five-star rated space boasts interiors that are both sleek and vibrant, air conditioning, deluxe bedding and a spacious rooftop terrace that overlooks Lisbon's rooftops. The iconic Lisbon tram has a stop right outside, and there is a plaza right nearby with some of the cities best restaurants and bars.
Guest review: "Absolutely loved Sergio's apartment!! One of the best Airbnb I have stayed in.. more like a hotel !! His guide is fantastic and Sergio is very helpful with suggesting restaurants and the best sights to see. I recommend taking a tuk-tuk tour around the city. We fell in love with Lisbon and wished we had longer." – Bianca
View Photos, Read Reviews & Check Availability
48 Hours in Lisbon, Portugal | Everything to See & Do
---
5) Ocean Retreat near Arrifana beach
"
The Best Portugal Beach Airbnb"
Location: Aljezur, Portugal
AirBNB Plus: No
Superhost: Yes
Price: $130+ USD per night
https://www.airbnb.com/rooms/14583426
The cozy municipality of Aljezur is a quiet haven amongst the chaos, and the coastal escape is also home to the best beachside Airbnb in Portugal. The coastal-inspired two bedroom condo is just ten minutes walk to the stunning Arrifana Beach and leading local restaurants. The double level home boasts spacious interiors, a wood burning fireplace, plush beds and a top floor balcony with a BBQ. The condo complex has a great swimming pool and patio. This is a fantastic all-rounder for an escape to Portugal's gorgeous shores.
Guest review: "Jemma's place is absolutely stunning and was above and beyond all our expectations! Not just the view is breathtaking, but also the interior design is really sweet with lots of nice little touches. The place has everything you need, from a BBQ to a hammock with ocean views – you could even look over the ocean while laying in the double bed. We would highly recommend Jemma's place to anyone traveling to the Algarve!" – Isabelle
View Photos, Read Reviews & Check Availability
---
6) Casa Alfazema, a luxury townhouse with beautiful cosy pool. <<Clean & Safe>>
Location: Lagos, Portugal
AirBNB Plus: Yes
Superhost: No
Price: $150+ USD per night
https://www.airbnb.com/rooms/26922990
With helpful hosts and a perfect overall guest score, this luxurious one bedroom townhouse in Lagos promises the trip of a lifetime. The sparkling clean, newly renovated home is in close proximity to the historic heart of Lagos, and has its own patio that overlooks your very own private pool. This family-friendly oasis is just steps from restaurants serving up mouthwatering Portuguese fare and just a short journey from Lagos' sublime beaches.
Guest review: "One of the best Airbnbs we've stayed in. Joana was welcoming and flexible with our early check in request. She was warm and easy to communicate with. The apartment was beautifully styled. We appreciated the welcome hamper that was thoughtfully put together for us and the recommendations for things to see and do in Lagos." – Kim
View Photos, Read Reviews & Check Availability
Best Places to Visit in Portugal - Travel Video
---
7) Luz Beach Rooftop Penthouse
Location: Luz, Portugal
AirBNB Plus: No
Superhost: Yes
Price: $200+ USD per night
https://www.airbnb.com/rooms/22607577
Just 15 minutes drive from the seaside haven of Lagos, this jaw-dropping three bedroom penthouse apartment is a stylish and comfortable space to unwind in paradise. The exclusive apartment features a private elevator, spacious interiors a private balcony with sea views. Head up to the rooftop terrace with jacuzzi or wander down to the beach, just five minutes away. This upmarket Portugal Airbnb offering shouldn't be missed.
Guest review: "Words cannot describe. Amazing location in the quieter Luz. Only 15 minute drive to Lagos. Palmares Villa's (Pedro and Natalia in particular) were amazing in their hospitality. Our group of 7 were amazed with the furnishings, space , views and rooftop area. The pictures looking amazing but we were still blown away. Thank you for having us Aussies in London!" – Lagos
View Photos, Read Reviews & Check Availability
---
8) Casas de SantAna – Old town amazing views
Location: Porto, Portugal
AirBNB Plus: Yes
Superhost: Yes
Price: $80+ USD per night
https://www.airbnb.com/rooms/19666593
This Airbnb Plus apartment was almost my choice as the best overall Airbnb in Portugal. The one bedroom apartment in Porto has achieved a perfect five-star rating from over 200 guests that didn't want to leave. The compact space is bright, vintage-inspired and warm, with a private balcony offering river views. Located right in the heart of Porto's historic center, exploring the city on foot is a breeze. And for those visiting in summer, the space is air-conditioned to keep you cool as a cucumber.
Guest review: "Loved our little apartment in Porto with Claudia. It was special and perfect location. Quiet and private and had all amenities we needed. Great communication and they were extremely helpful and informative. Highly recommended." – Debbie
View Photos, Read Reviews & Check Availability
10 Things to do in Porto, Portugal Travel Guide
---
9) Boutique Design Loft in Fisherman's House
Location: Alcochete, Portugal
AirBNB Plus: Yes
Superhost: Yes
Price: $75+ USD per night
https://www.airbnb.com/rooms/18515810
This immaculately presented one bedroom loft is a sunny space that offers all the comforts of a boutique hotel – with a super affordable price tag! Located in the village of Alcochete and with a colorful exterior reminiscent of many buildings across Portugal, this beautiful apartment features a cozy loft bedroom and crisp, clean living areas. This quiet village on the water has cute houses, authentic restaurants and charming cafes to while the days away in, and the capital Lisbon is just 40 minutes away by car.
Guest review: "If you have the option to stay here YOU MUST!! The place is immaculate, Especially the attention to detail on furnishings and stairs that light up. The apartment is all brand new and It felt like a luxury stay, we feel so grateful to have had the best nights sleep in months while travelling Europe. Hugo's wife Ana met us at the apartment, she speaks amazing English, gave us a tour of the apartment and the town, gave us tips of where to eat, and she even had left us a bottle of wine, apples, water and yogurt in the fridge! She went above and beyond from start to finish, this is the best airbnb we have stayed in!! Thankyou for having us."
View Photos, Read Reviews & Check Availability
---
10) Admire the Hillside's Red Rooftops from the Terrace Day Bed
Location: Madeira, Portugal
AirBNB Plus: Yes
Superhost: Yes
Price: $100+ USD per night
https://www.airbnb.com/rooms/29482462
The island chain of Madeira is an autonomous region that belongs to Portugal, and that you absolutely have to make time for if you're meandering across this gorgeous European country. This fantastic two bedroom apartment comes with rave reviews and a hard to beat price! With the irresistible inclusion of a rooftop terrace with a plush daybed, you'll fall in love with this modern abode that offers glorious views of the sea. The fresh and immaculate space is located in Funchal, Madeira's Old Town, which is jam-packed with restaurants, bars, bakeries and beaches. If you fly into Madeira, the airport is just 20 minutes away.
Guest review: "Fabulous apartment in a fabulous location. So clean, freshly decorated, comfortable beds with lovely bedding and towels. We ate breakfast on the sunny balcony every day, and then had evening drinks on the amazing roof terrace. A five minute walk from the old town, it is also easy to get to so many parts of the city and island, walking or by bus. The cable car is only minutes away, as is the wonderful market and a great supermarket. Ana is a great host, caring and approachable but not intrusive. Thank you for the thoughtful gifts to introduce us to Madeira." – Lesley
View Photos, Read Reviews & Check Availability
Madeira Island Vacation Travel Guide | Expedia
---
11) Cozy 1850s Windmill with City and River Sunset Views
Location: Caparica, Portugal
AirBNB Plus: Yes
Superhost: Yes
Price: $80+ USD per night
https://www.airbnb.com/rooms/24419048
Arguably Portugal's most unique Airbnb, this outstanding historic windmill offers a once-in-a-lifetime experience at an affordable price. The windmill, which dates back 150 years seamlessly blends modern design with its original rustic charm, and the surprisingly large space features a spacious bedroom, living room, spiral staircase, a designer bathroom, a cozy kitchen and an outdoor dining area. The beachfront location also includes use of the host's private pool to cool off in. While this feels very much like a country hideaway, the capital Lisbon is just 10 minutes away by ferry!
Guest review: "This is definitely the coolest spot to stay near Lisbon! We had the best time ever in Pedro's Windmill. In a nation of laid back and cool people, Pedro is definitely the coolest. He was so helpful with local tips and he made us feel like no request was too much. The accomodation is 3 floors and the ferry is a steep climb down so you have to be in decent physical condition to stay here but if you are I wouldn't hesitate to recommend this. I could go on and on about how good this place is but I'll leave it to you to find out for yourself!" – Kay
View Photos, Read Reviews & Check Availability
---
12) Former Olive Press Turned Country House with Pool
Location: Lisbon, Portugal
AirBNB Plus: Yes
Superhost: Yes
Price: $250+ USD per night
https://www.airbnb.com/rooms/865779
Ideal for a group or family trip to Portugal, this four bedroom Lisbon home is a unique and vibrant place to call home. The chilled out space features a historic olive press, offbeat artwork and décor and comfortable hammocks to unwind in outside. The large house also has a pool – a must in the hot Portugal summers! This fantastic space is located in the valley village of Terrugem, just 30 minutes from Lisbon and from some top beaches.
Guest review: "Teresa and Manuel were the best Airbnb hosts I have ever experienced. They had food waiting for us on arrival and brought us thoughtful little packages throughout our stay. The Olive Press house is extra comfortable and homely in the most amazing surroundings. As a group of 6 adults and 2 kids we had more then enough space to both enjoy each others company and get alone time when it was needed. Our week in Portugal was made magical because of Teresa and Manuel and there beautiful home. We did not want to leave and we will definitely be back. Thanks for having us guys." – Bria
View Photos, Read Reviews & Check Availability
---
13) Quintessential Algarve Home with Pool in Manta Rota
Location: Manta Rota, Portugal
AirBNB Plus: Yes
Superhost: Yes
Price: $200+ USD per night
https://www.airbnb.com/rooms/25131574
This three bedroom family-friendly townhouse is the place to be to unwind in style on the Portugal coast. The coastal-inspired home is fresh and breezy, and features a pristine pool and balconies with ocean views. The Airbnb Plus abode is located in Manta Rota, a laidback, quiet beachfront locale around three hours drive from Lisbon. This superior home on Portugal's famous Algarve is just two minutes walk to the beach and in close proximity to some top local golf courses.
Guest review: "The house is everything you can expect, the location is perfect, a few minutes walking distance to the beach, close to coffee houses, restaurants, bars and supermarkets. The pool and the outside patio are the best, it has sun light all day and it's perfect to chill and enjoy a nice late night barbecue. You can find all amenities in the house you will need. Marta and Fernanda were great hosts, making sure we were having a good time and the self check-in and check-out was super easy and useful during Covid-19 times! I will definitely recommend a nice (long) stay at this apartment!" – Ana
View Photos, Read Reviews & Check Availability
---
14) T1 Duplex river view, Historical Center- Cervante
Location: Coimbra, Portugal
AirBNB Plus: No
Superhost: Yes
Price: $100+ USD per night
https://www.airbnb.com/rooms/25567793
The university city of Coimbra is located in central Portugal and is a medieval riverside location with a lot to offer for history buffs. If you're stopping off on your Portugal road trip, book your stay at this terrific one bedroom duplex in the heart of Coimbra. Stylish, warm and welcoming, the brilliant space is a short walk from many restaurants, bars, shops and cafes. Be sure to eat up big here, it's the place to find some of Portugal's most authentic and mouthwatering cuisine.
Guest review: "Incredible location! Carolina was so lovely and left us with a map of the area and suggestions for restaurants. The place is metres away from some incredible places to eat. Would highly recommend!" – Clare
View Photos, Read Reviews & Check Availability
Coimbra Portugal 4k Travel Guide 🇵🇹
---
15) Camping bus retro dos anos 60 transformado em casa
Location: Arrabal, Portugal
AirBNB Plus: Yes
Superhost: Yes
Price: $125+ USD per night
https://www.airbnb.com/rooms/31459236
Give your Portuguese escape a quirky twist and spend some time on this retro bus. The Airbnb Plus offering has a perfect five-star rating from many thrilled guests, who fell in love with its charming, renovated interiors, which feature a spacious bedroom, living space, bathroom and kitchen spread out over two fantastic levels. There's also outdoor seating to dine al fresco. This deceivingly spacious pad is parked outside the host's home, and you'll enjoy full use of their fantastic swimming pool.
Guest review: "We stayed two nights in the bus and it was amazing. Ricardo made us homemade cookies and schnaps. We'd fresh bread rolls and eggs every morning. Ricardo is very friendly and helpful. The bus is stylish and modern and charming. Due to the season it was a bit chilly downstairs but in the living area and bed room it was fine." – Vanessa
View Photos, Read Reviews & Check Availability
---
Portugal Tours & Experiences
Dine on Lisbon's most authentic Portuguese cuisine, kayak around the mysterious caves of Lagos and explore stunning Porto by night with these bestselling Portugal tours and experiences.
---
Lisbon's best flavors
"Do like Brian Chesky the Founder & CEO of Airbnb and join me on a tour! With 18 TASTINGS, we will touch the Portuguese soul by discovering together the REAL Portuguese gastronomy in family-owned places. With unique access and exclusive tastings we will show you how generous and diverse our food scene is. We'll taste Portuguese wines & liquor, charcuterie, codfish & sardines recipes, typical pastries along with regional dishes from the land and sea."
https://www.airbnb.com/experiences/64564
Price: From $70 USD (3.5 hours)
Review: "If you are in Lisbon- this is a must. Francisco was incredible from start to finish. Do NOT eat before this tour- you will be full. But you will also be filled with joy and a guaranteed to have learnt something new. Can't remember this tour enough- from the first hello to making sure you have another place to visit at the end. Well worth every moment." – Claire
View Photos, Read Reviews & Check Availability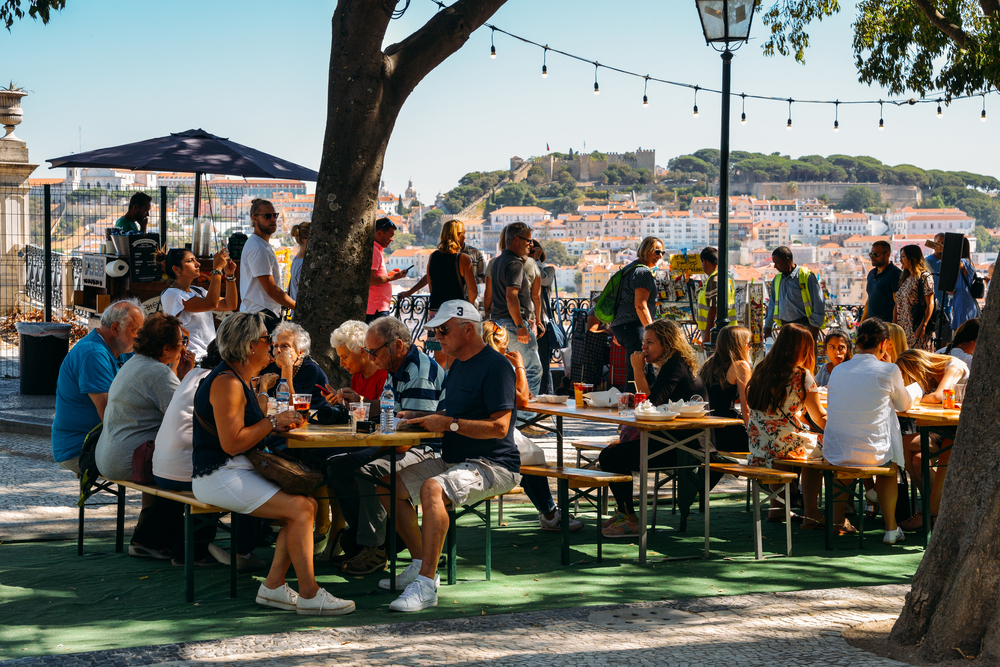 ---
From Lagos: 2-Hour Kayak Cave Explorer Tour
"Experience the scenic landscapes, famous beaches and sea caves of Ponta da Piedade from the water on a 2-hour guided tour by kayak and boat from Lagos. Marvel at the ancient rock formations of the Algarve and more."
https://www.getyourguide.com/activity/algarve-l66/lagos-2-hour-kayak-cave-explorer-tour-t105742
Price: From $50 (2 hours)
Review: "This was such a blast!! Our kayak guide Reda and our boat driver Peter were both phenomenal. Reda was really funny and full of energy. He had a great personality, so much patience and he took good care of both the experienced and the novice kayakers with ease. The caves were beautiful and you get to see a lot of the coastline and beaches you wouldn't otherwise be able to access. Don't hesitate to take this tour because you don't need to know how to kayak or swim to have a great time!" – Schala, United States
View Photos, Read Reviews & Check Availability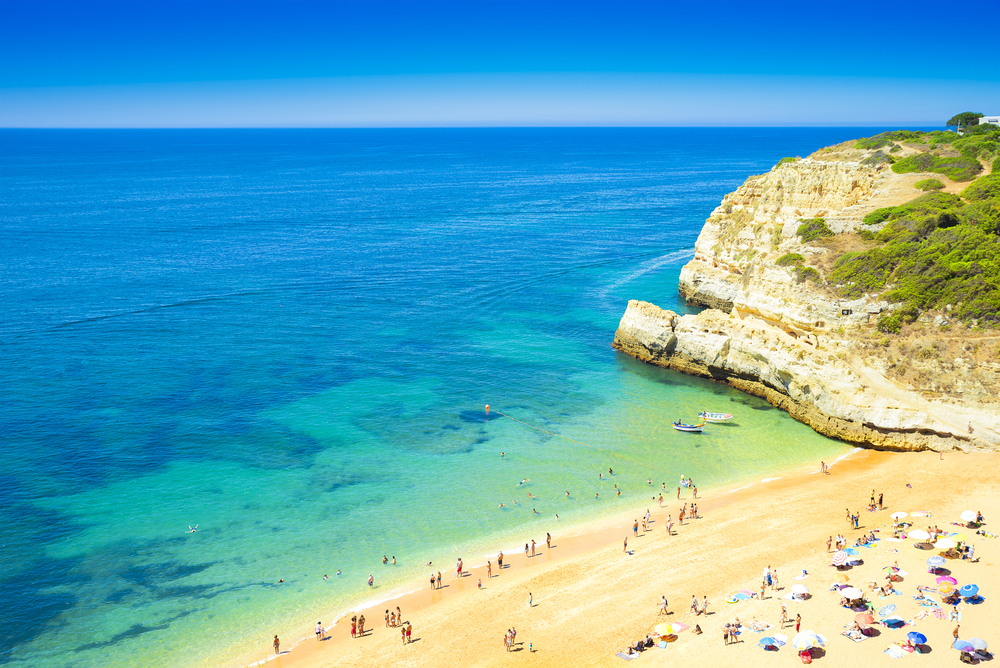 ---
Porto by Night & Fado Dinner
"In order to understand the place, before we head at the restaurant we will drive around old town to show you the best hidden corners and view points. In serra do Pilar you will have a port wine tasting and see this breathtaking view. Then we move forward and go to the restaurant where you will dinner and listening to Fado. I will share all the sensitive information for you to explore the city by your own."
https://www.airbnb.com/experiences/206530
Price: From $100 USD (5 hours)
Review: "I will recommend this experience to everyone I know. The value is incredible. I am glad to have booked this sightseeing/Wine Tasting/Fado dinner with Bernardo for my girlfriend and me. You will see the best views, hear more than you will be able to remember about the history and architecture of Porto and will have the pleasure of a real local experience." – Clemen
View Photos, Read Reviews & Check Availability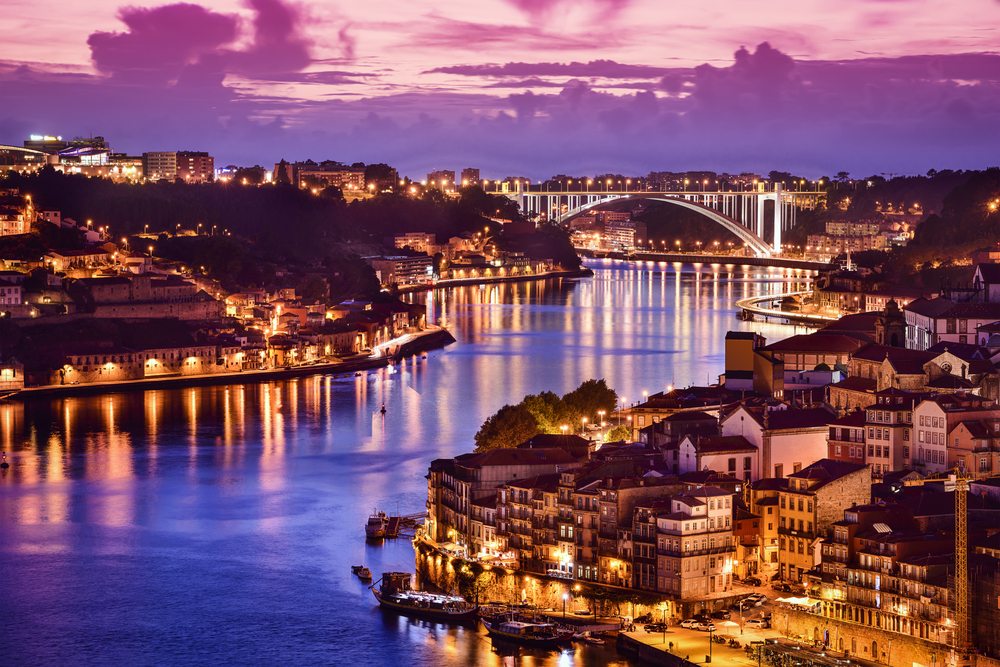 ---
Did I miss any top Portugal Airbnbs?
Portugal has so many outstanding Airbnb's, I had to stop myself from making this list never-ending! However, if you have stayed in a Portugal Airbnb that you think deserves to be on my best of list – or you host one – reach out and I'll see if I can add you to the cool kids list!
---
Planning a trip to Portugal?
I love Portugal, and I know how many other people do too! As a result, creating Portugal content is a priority for me. Be sure to check out these Airbnb guides, music festival lists, facts and city guides for some serious Portugal travel inspiration. As many visitors to Portugal also head over to Spain, I have also included some of my best Spain content too.
---
Final thoughts on Portugal Airbnb's…
WOW! Portugal Airbnb's are some of the best I've seen. Well priced, located all across the country, stylish and clean. I was blown away by how many epic Portugal Airbnb's there were all across this sunny European destination. Whether you love the city, the sea or the countryside, Portugal is for you. Have an amazing trip!
---
Thanks for reading about the best Airbnbs in Portugal.
Share this list with your Airbnb Portugal loving travel crew!
https://www.jonesaroundtheworld.com/wp-content/uploads/2020/07/Portugal-Airbnbs.jpg
667
1000
Guest Contributor
https://www.jonesaroundtheworld.com/wp-content/uploads/2017/03/logotry-1-1-300x106.png
Guest Contributor
2020-07-28 19:44:27
2021-04-01 00:49:04
The 15 Best Airbnb's In Portugal From The City to the Sea