If you visit Portugal, you'll likely overdose on massive portions of amazing food and tiny 200ml draft beer called fines. From the perfect weekend in Porto to soaking up the sun on the beaches in the south, Portugal has become a popular holiday destination. The tiny country on the Iberian Peninsula is famous for its food, beautiful beaches… and Cristiano Ronaldo.
But there is so much more to discover about this booming tourist destination. For example, the country holds a number of strange records. They were pioneers in discovering the world and it has an interesting and very old history. Read on to discover some impressive, fascinating, and downright odd facts about Portugal.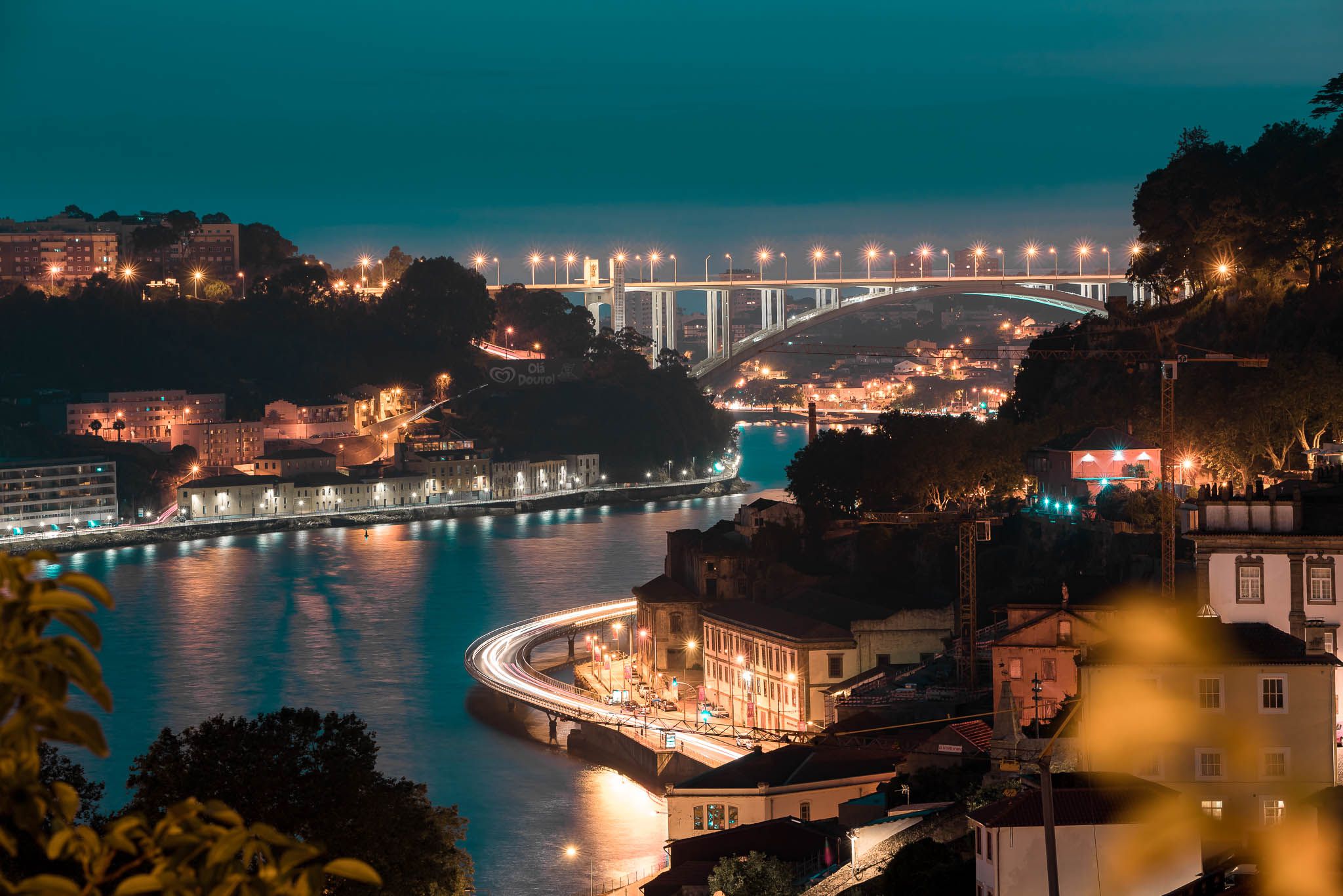 ---
Facts about Lisbon, Portugal
The capital of Portugal, Lisbon, is an incredible city. The narrow alleyways, old fashioned trams, and slow pace are unlike most metropolis capital cities. And it is packed with cool places to stay. There is a unique atmosphere and a whole lot of interesting facts that will inspire you to put Lisbon at the top of your travel list.
Lisbon is the second oldest European capital city after Athens, Greece. To put that sort of age into perspective, it is said to be four centuries older than Rome!
Calling all bookworms! The oldest bookstore in the world, Bertrand Books, is in Lisbon. The picturesque bookstore was built in 1732. It claimed the Guinness Book of World Records title for the oldest operating bookstore in 2016.
The Vasco da Gama Bridge in Lisbon is the longest bridge in Europe, at 10.5 miles long. You can drive or walk over the bridge, which crosses the Tagus River.
On the outskirts of Lisbon, you'll find a rather unconventional and novel church. The structure of The Santissima Trindade Church is shaped like a white rocket. You can imagine that the architect and priest had very different ideas about the end result. The difference of opinion delayed construction and it ended up taking 13 years to build!
Lisbon was struck by one of the most powerful earthquakes in European history on November 1st, 1755. It was a magnitude of 9.0 followed by a tsunami which brought a lot of the city down in rubble.
The earthquake struck on All Saints Day, a day where all the churches are filled with lit candles in memory of the departed. This caused major fires. Churches shook and crumbled, sending burning candles tumbling. The earthquake and subsequent tsunami and fires wreaked massive destruction on the city. Of course, Lisbon bounced back and rebuilt to become an amazing city.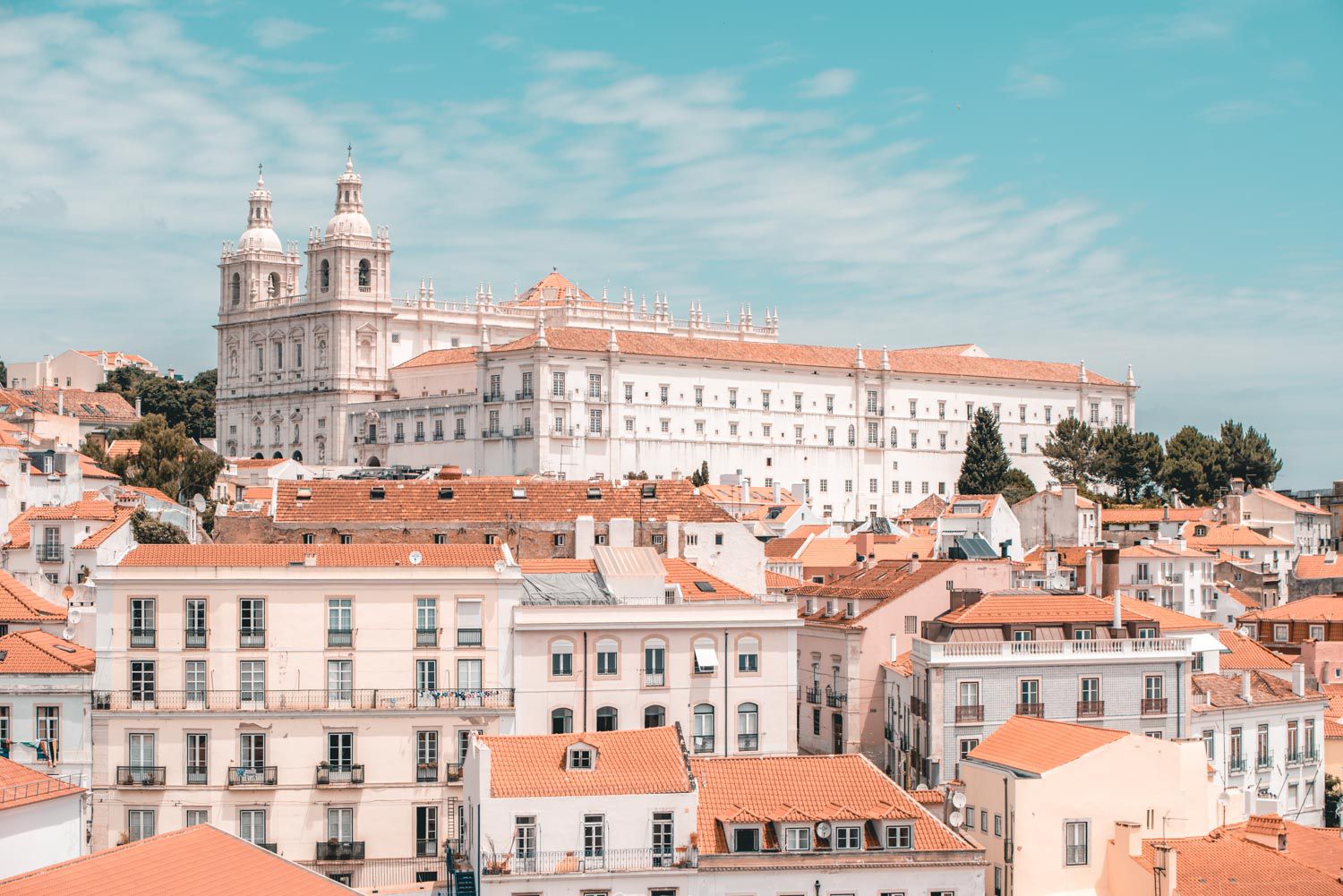 ---
Food Facts about Portugal
It's no secret that Portugal is renowned for its food. Drinking and eating are important aspects of Portuguese culture and customs. It's almost impossible to read through these following Portugal facts without getting hungry.
Coffee time is all the time in Portugal. The country is well known for its many coffee breaks throughout the day and the quick espresso-sized bica served in a tiny cup. And on hot days, don't expect a frappuccino style iced coffee because the preferred method is pouring a bica over ice.
The much loved and delicious Peri-Peri chili sauce originated in Portugal. It has been around since the 15th century, when Portuguese settlers in Africa discovered the African bird's-eye chili.
Port wine is the national drink of Portugal and the country's most famous export. The fortified, sweet wine is produced exclusively in the Douro Valley in Northern Portugal. Many of the grapes used to make port are endemic to Portugal which is why only the Portuguese port can have the label Porto.
The sweet, delicious delight, Pasteis de Natas, is the famed dessert of Portugal. And the original recipe is still a secret. The family with the original recipe has kept it a secret since the 19th century. Just one of the many reasons you should visit Lisbon's Belem district, where the pastries originate from, to get the best Pastel in Portugal.
Monks have had a hand in creating some of Portugal's most popular desserts. Both Pasteis de Nata and Fatias do Bispo were created in convents. Pasteis was created as a means of using leftover egg yolks from the egg whites that were used to starch the clothes of monks and nuns.
Tempura was actually introduced by the Portuguese, not the Japanese – surprise!. Portuguese merchants introduced the technique of deep-frying food in flour and egg to the Japanese. So we have Portugal to thank for the mouth-watering shrimp tempura.
Can you guess how many eggs were used to create the world records largest omelet? It took 145 000 eggs to create the 6.46-ton omelet. And yes, it was created in Portugal in 2012 at a local festival. It must have been a huge shell-abration.
The Portuguese truly do have the sea running through their veins. They eat more fish per head than any other country. You can bet that Bacalhau accounts for a lot of that.
Codfish is central to Portuguese cuisine. There are over 1000 known recipes that use the popular Bacalhau (dry and salted cod), as well as Bacalhau Fresco (fresh cod).
Residents of Porto carry the nickname 'Tripeiros' which means 'tripe eaters'. This is because of the help they provided their national fleet in the 15th century. The city supplied the fleet with basically all of their meat, leaving only tripe for the people of Porto to eat. The fleet was victorious in Ceuta in North Africa, and the 'Tripeiros' have carried their name with pride ever since.
Portugal imports almost all of its brandy from South Africa. Even though South Africa tries to pull off imitations of port wine, rather than importing all of it from Portugal.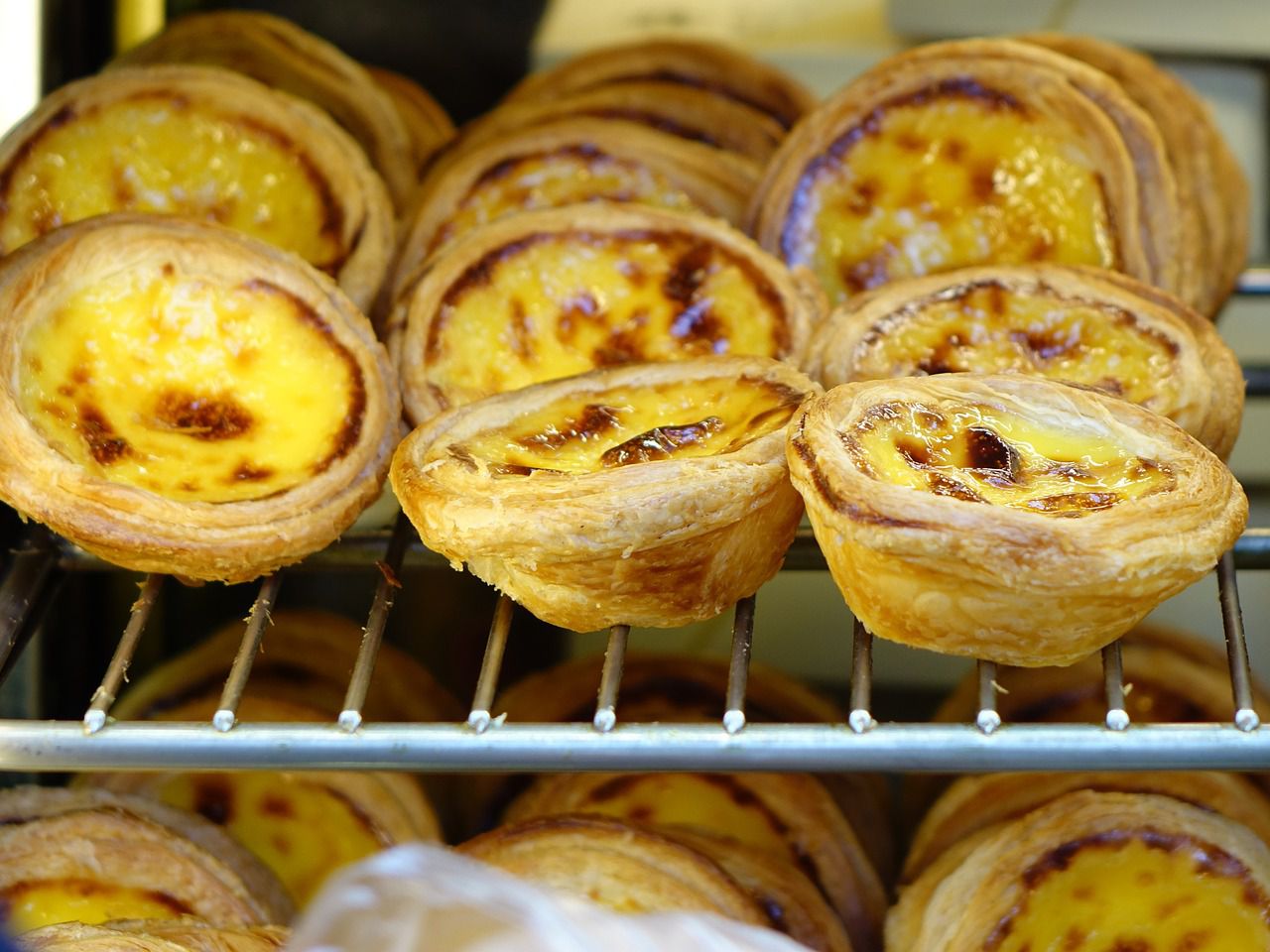 ---
Interesting Facts about Portugal
These facts cover almost all the basic known, and lesser-known, facts about Portugal. You'll be a self-declared expert after reading these.
The country's name is officially The Portuguese Republic. The name 'Portugal' derives from the Roman-Celtic place name Portus Cale.
Portugal is one of the founding members of NATO.
Most of the Portuguese population is Roman-Catholic and 84% (9 million people) have been baptized.
Portugal is extremely committed to investing in renewable energy. So much so, that in 2016 the country ran for five consecutive days on sun-, wind-, and water-powered energy.
Forget Hawaii, Portugal is a hot surfing spot. The country has a coastline that is a total of 497-miles long and boasts 364 days of surf.
In fact, the largest wave ever surfed was in Portugal off the coast of Nazare. Brazillian surfer, Rodrigo Koxa, successfully surfed the mammoth 80-foot wave.
Portugal is one of the sunniest and hottest countries in Europe. Some parts of Portugal have almost 300 days of sun per year! It is no wonder that it's such a popular tourist destination.
The country holds the official title of being the westernmost point in Europe.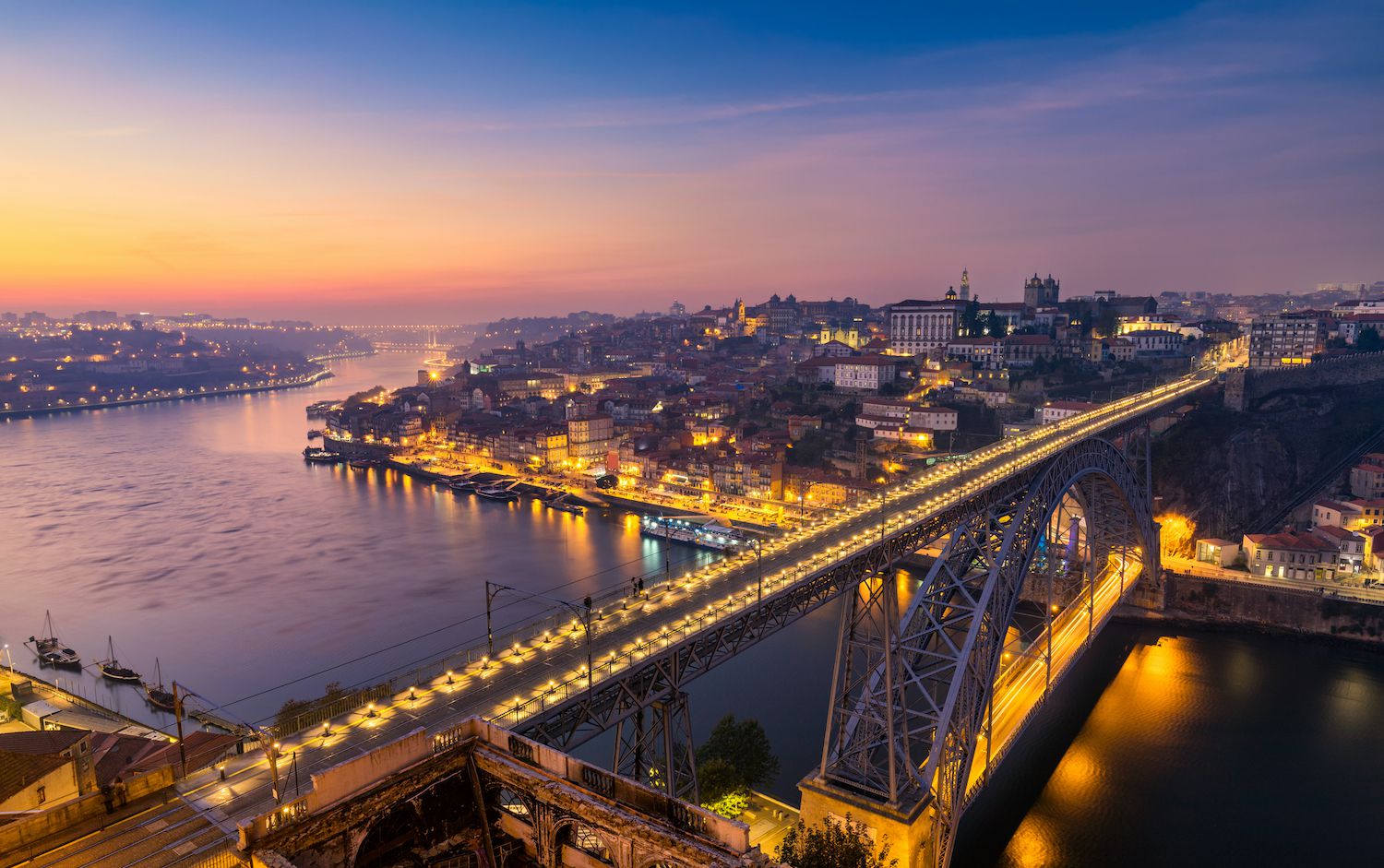 Portugal loves producing with cork! It is home to the world's largest cork forest and is a leading manufacturer and exporter of cork and cork products. If you head down to a market anywhere in Portugal, you can find a huge variety of cork goods. You can buy handbags, designer shoes, coasters, and wallets made from this material.
Portugal is one of the top 20 most visited countries in the world and is a hot holiday destination. And that is honestly no surprise. Great food, cheap beer, beautiful scenery, 300 days of sun and friendly people. What more could a holidaymaker want?
Portuguese is the official language of 9 countries and the language spans 4 continents. It ranks as the 6th most spoken language in the world. Over 236 million people speak Portuguese all around the world.
Portugal is a pretty chill place. In fact, it ranks 18th out of the world's most peaceful countries according to the World Peace Index.
The largest man-made reef in Europe is located in Algarve, in Southern Portugal. The Ocean Revival Underwater Park's foundation is four navy ships and it is free to explore by divers.
Portugal is the sixth-largest producer of lithium in the world and the largest in Europe. Lithium is a metal used in electric batteries and with the rise in the production of electric cars, the demand for lithium has skyrocketed.
Portugal is known as the 'country of tiles' because of the use of tiles on floors and walls. You can witness these tile designs simply walking through a Portuguese town or city. However, you can visit the National Tile Museum in Lisbon if you want to learn more.
In Madeira, you can experience the famous Toboggan Ride. It's a throwback to the primary transport method in the region, in the past. It is a pretty exhilarating experience to ride in a wicker toboggan
Cobblers always have work in Portugal, thanks to the massive amount of cobblestone streets that snake through the country. These streets may be beautiful, but they are famed for destroying shoes. Especially high-heels.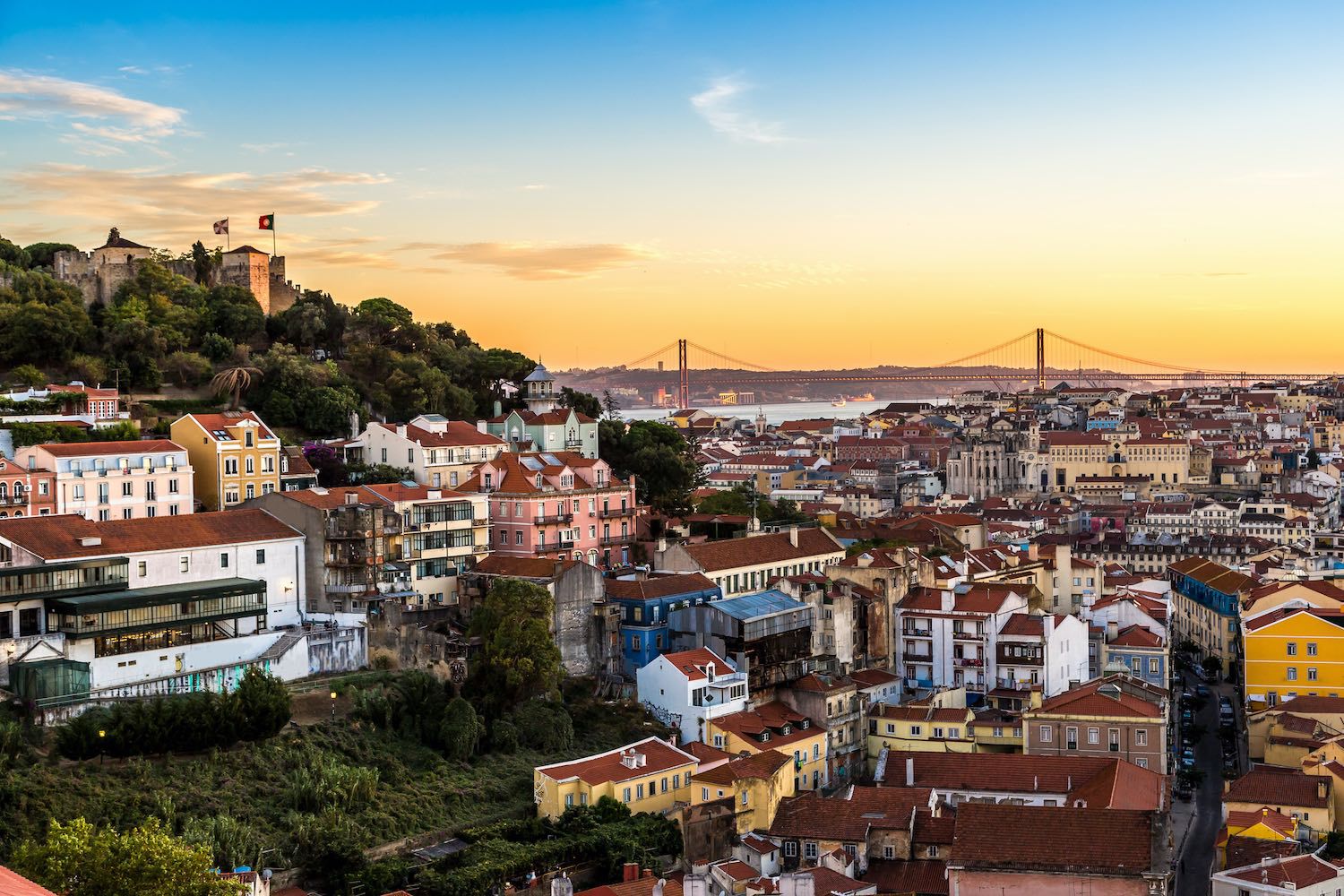 ---
Fun Facts about Portugal
You'll probably discover some surprising, random, and awesome things about the country in this Portugal fun facts section. For example, what sea creature do you think the country most resembles?
Portugal was the first country to require fingerprints on identity cards. This regulation was implemented in 2008.
Portugal has striking similarities to a jellyfish. A jellyfish is made up of 95% – 98% water, and Portugal is almost 95% water. It's no wonder sea exploration was so popular and that the country consumes so much seafood.
Father Bartolomeu de Gusmão created the first model of a hot air balloon, or a 'lighter-than-air-airship', in 1709. He petitioned its invention to the King but there is a theory that the Portuguese Inquisition prohibited him to continue with the investigation and design.
Football is the Portuguese's favorite sport, without a doubt. Their much loved and heavily supported S.L. Benfica was listed in the Guinness Book of World Records in 2006 for having over 160,389 paid up members. That's another world record for Portugal.
Prepaid phone cards are rumored to have been first introduced in Portugal. However, Italy has made similar claims, so this should be taken with a pinch of salt – and some cod.
The ATMs in Portugal do so much more than just spit out cash. The country boasts the most efficient ATM system in the world. A lot of transactions can be made using an ATM. Such as donating to charities or even buying concert tickets.
Portugal hosts one of the best and most renowned music festivals in Europe, Boom Festival. It's a bucket list event for keen festival-goers. And for newbies, don't forget your ultimate festival packing list if you're planning a Boom trip.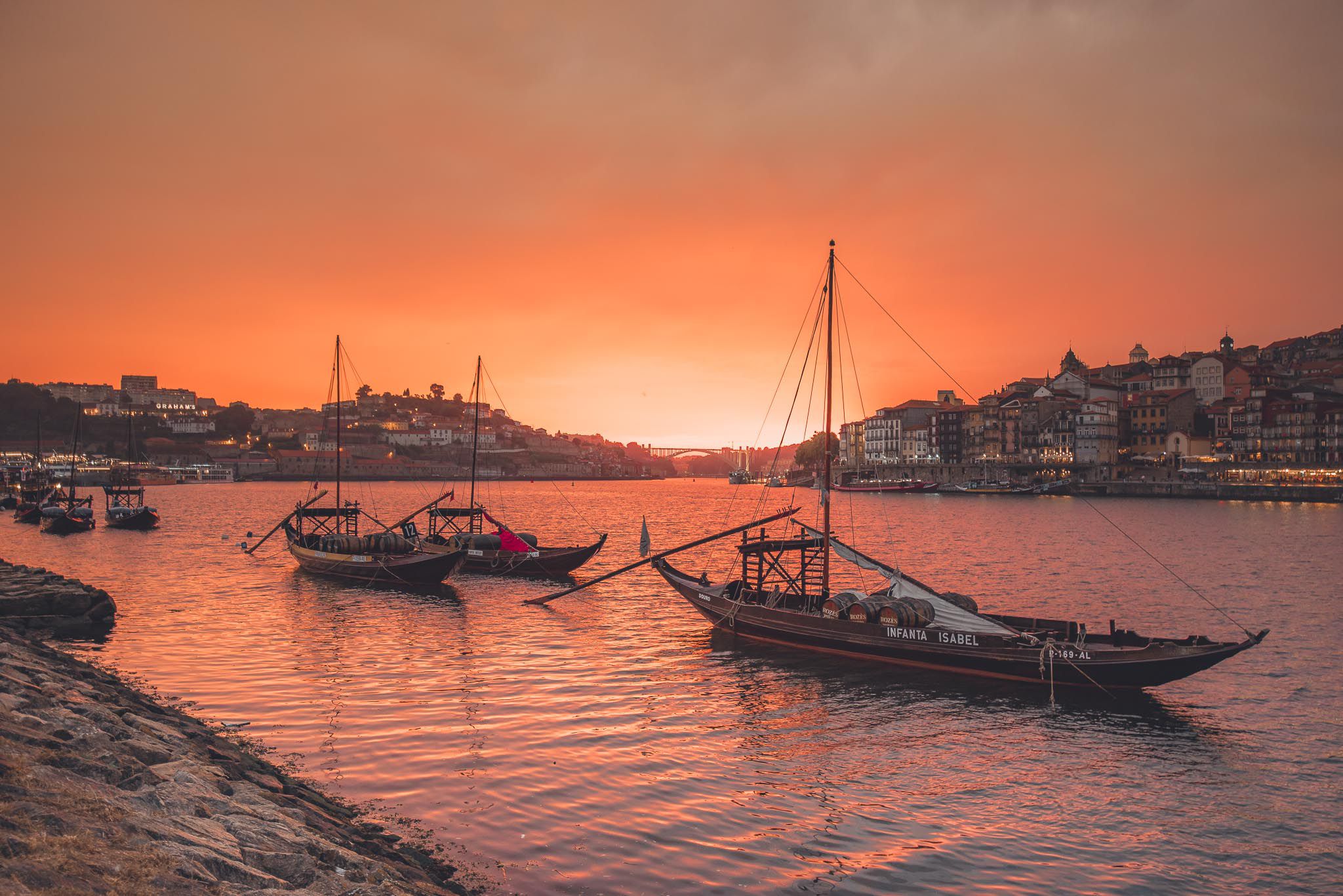 ---
Weird Facts about Portugal
Every country has its idiosyncrasies in the shape of strange laws or unusual cultural traditions. This is what makes a place unique. Read on to discover some of Portugal's weird and wonderful facts.
Just in case you're thinking of having a baby in Portugal and naming it Bruce – don't. The government has an 80-page guide stipulating which baby names are permitted and which are forbidden. Among those that are forbidden are Jenny, Dylan and Ashley.
You don't want people to pee in your pool, and Portugal feels the same about its oceans. It is illegal to urinate in the ocean, so if you're going to engage in illegal urination while in the water, it's best if you're fully submerged. And try to look like you're not doing anything wrong.
The country holds a strange world record. This record is for the largest dining table in the world. It was won when more than 16 000 people were served lunch on the Vasco de Gama bridge. The table was around 3 miles long and almost 10 tonnes of Feijoada (Portuguese pork and bean stew) was served.
When you think of the festive season in Europe, Portugal isn't high up on the list of countries that spring to mind. But Porto broke yet another record in 2008 when the city hosted the largest Santa Claus parade. As a bid to raise money for charity, around 14 000 people dressed up as Santa and marched through the streets of Porto.
Portuguese women seem to be stronger than men – or they just have healthier habits. Women in Portugal live around six years longer than men. The country has an average life expectancy of 81 years old for men and women.
'Capela de Ossos' translates to the 'chapel of bones' and this is not a figurative name for the famous monument in Évora. The interior of the chapel is decorated with the bones and skulls of 1245 monks that were displaced while the chapel was being constructed. This is one of a few bone chapels in Portugal.
Museu dos Fosforos has a collection of more than 43 000 matchboxes, the largest display of matchboxes in the world. This museum is a private collection of one man, a world-traveling businessman, who became obsessed with fascinating matchbox designs in 1953.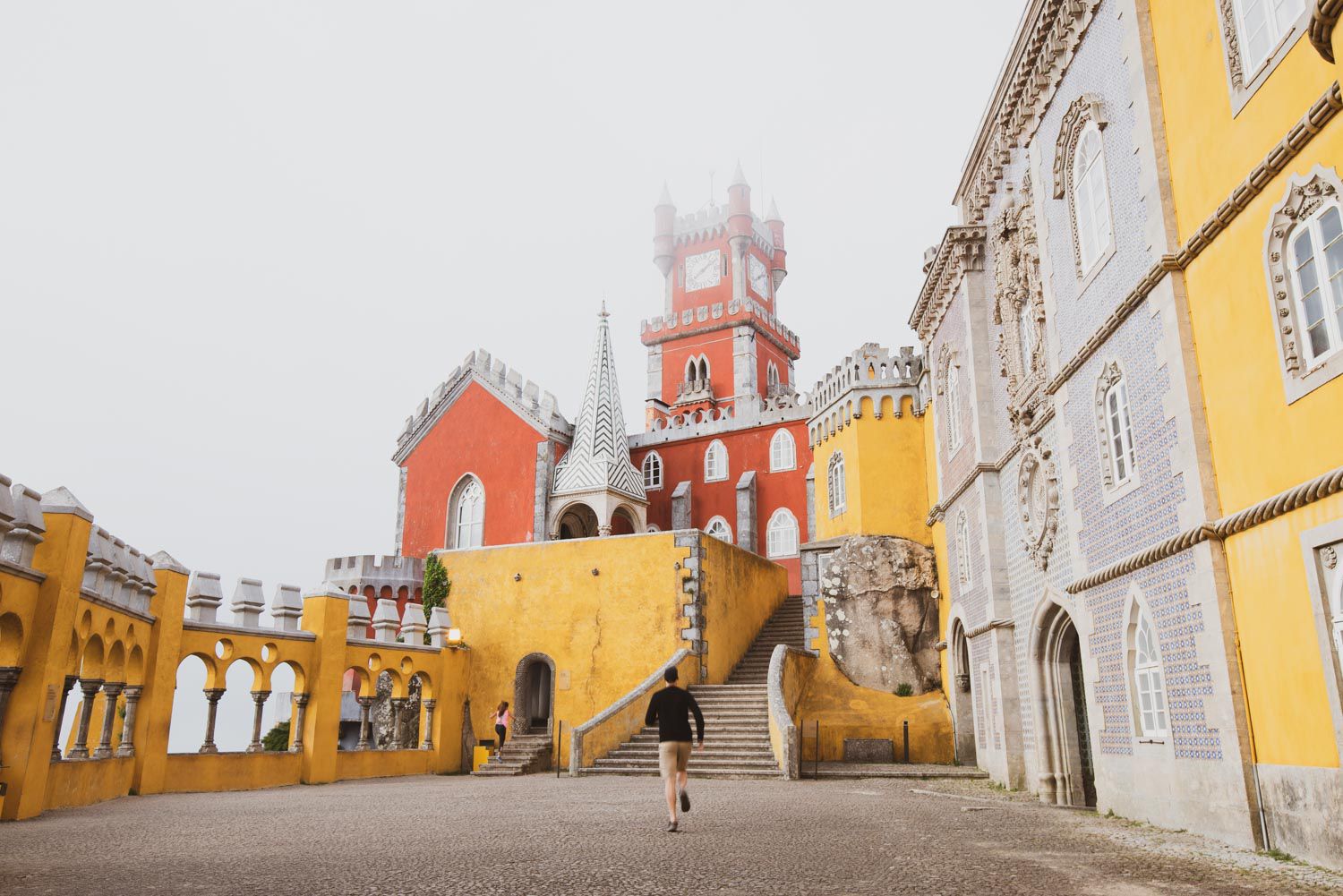 ---
Historical Facts about Portugal
Portugal has a long and interesting history, filled with world exploration, colonization and historical milestones. It might be a small country, but it has a lot of accomplishments and experience under its belt.
Portugal is the oldest identifiable nation in Europe. The country has had the same defined borders since 1297.
The Portuguese were well-known explorers and were the first country to reach Japan in the 16th century. Remnants of these explorations can be seen in Japanese words such as pan and sabato, derived from the Portuguese words pão (bread) and sábado (Saturday).
Portugal is a country of great explorers. The country was instrumental in discovering parts of America, Africa and Asia.
Vasco de Gama was a world-renowned explorer from Portugal. He is considered to be the first person to travel from Europe to India by sea. This voyage was the first link between Europe and Asia.
The famous Portuguese pirate, Bartholomew, is well-known for inventing the first Pirate Code, which was a code of conduct for governing pirates. The ironic regulation for governing thieves included the division of stolen goods and compensation for injured pirates.
Ferdinand Magellan, a Portuguese explorer, is said to have led the first expedition to circumnavigate the globe. This voyage was part of a Spanish expedition to the East Indies between 1519 – 1522.
Portugal once owned half of the 'New World' which included Brazil, Asia and Africa. The country acquired all these spoils when the Treaty of Tordesillas was signed in 1494.
"In Iberia, there is a tribe that neither governs itself nor lets itself be governed." This is a famous Roman expression referencing Portugal during the conquering of Europe.
Portugal and England's relationship goes way back – the furthest back, in fact. The two countries have the oldest diplomatic alliance in the world, which was formed in 1373. They have both fought wars to defend each other. Is there any greater display of loyalty to your friend?
The Portuguese held the longest colonial empire in Europe and the first world. The empire began in the early 15th century and lasted almost 600 years, until the turn of the 21st century. The first Portuguese colony that now belongs to Spain, was called Ceuta. And Macau, not an autonomous region in China, was the last colony which the country lost in 1999.
Portugal was a fundamental player in the Triangular Atlantic Slave Trade. This involved the mass trade of slaves, mostly from Africa, to the American continent. The European nations were involved in the trade and transportation of slaves between countries.
Slavery is an unfortunate, but big, part of the history of Portugal. However, the country was the first colonial power to abolish slavery in 1819.
Portugal was a pioneer in ending capital punishment throughout the world. It started in the 1850s by abolishing the death penalty for political and civil crimes. By the 1900s, it was completely wiped out.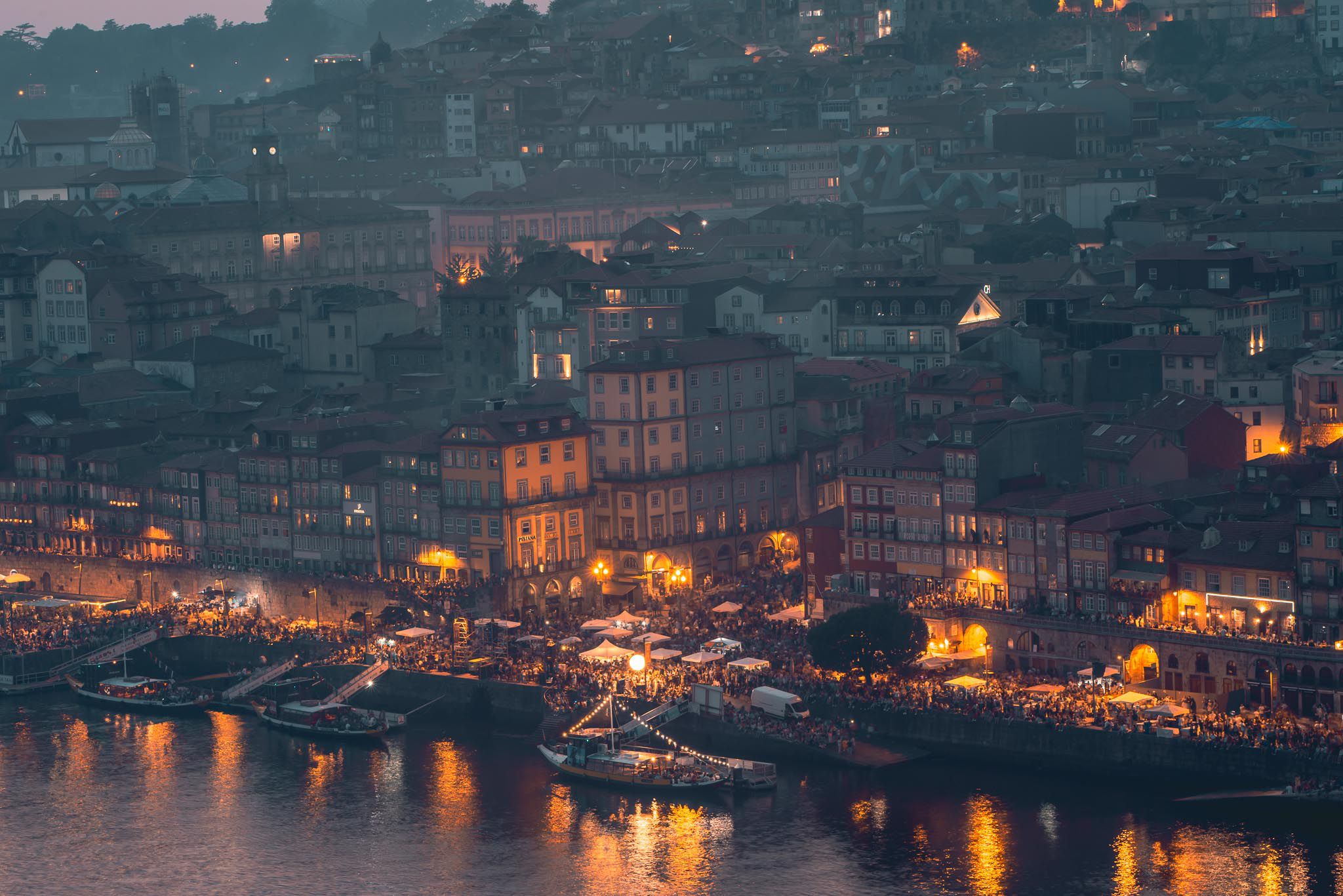 ---
Interesting Facts about Portuguese Culture and Society
Portugal has a rich culture that is tangible in every aspect of the country. It is a place with strong traditions and interesting cultural sites. Have a look at these interesting facts about Portuguese culture and society.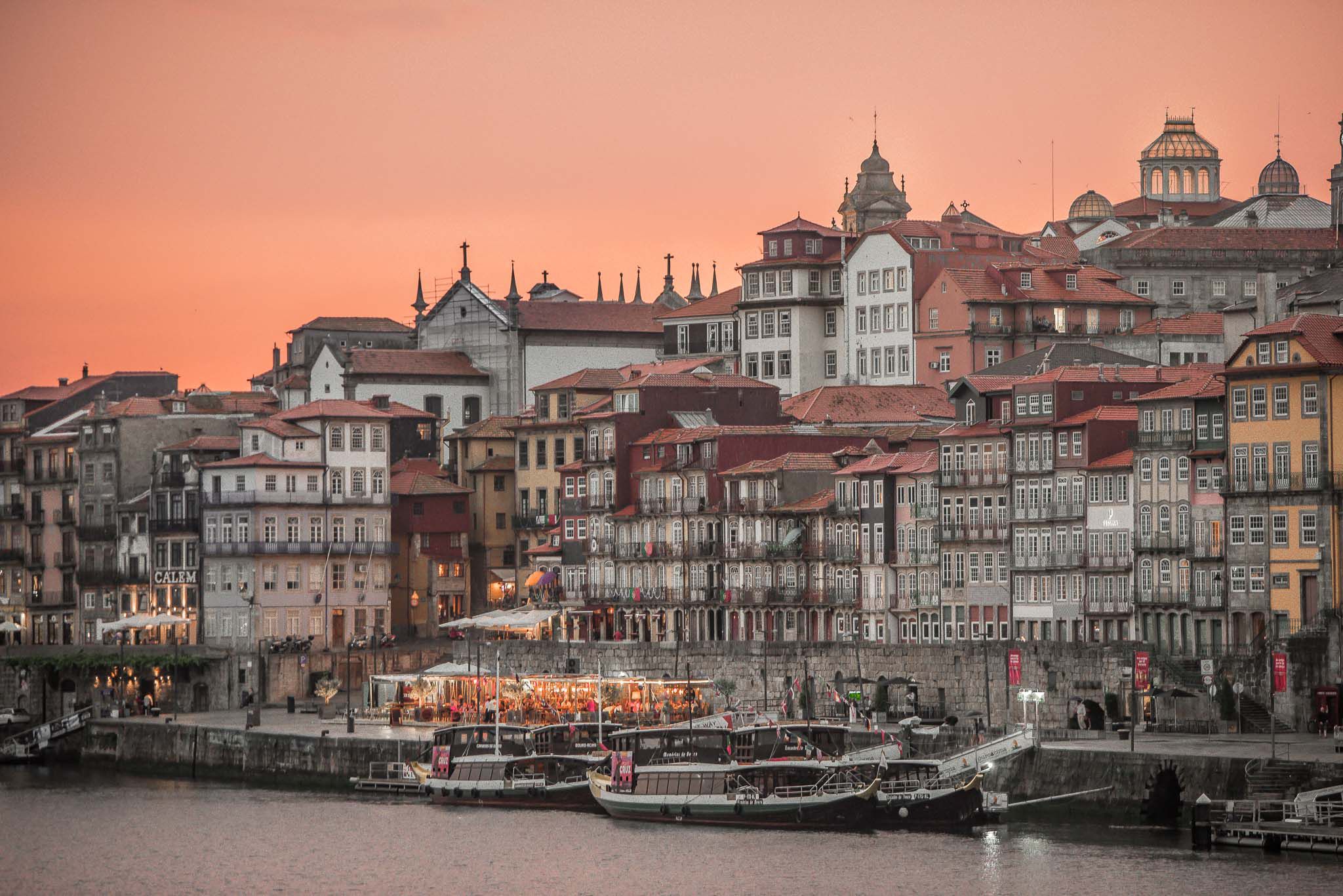 The University of Coimbra is one of the oldest universities in the world. It was established in 1290 and became a UNESCO World Heritage Site in 2013.
Fatalism is an essential trait of Portuguese culture. This philosophy lies in the belief that all events and actions are in the hands of fate or destiny. Fado music is an expression of fatalism. This genre of music has officially existed in Portugal since the early 1800s. It's characterized by mournful tunes and lyrics, alluding to fatefulness and resignation. Fado music was recognized as a UNESCO Intangible Cultural Heritage in 2011.
Estoril Casino in Cascais, Portugal inspired Ian Fleming's Casino Royale book. This is because of its reputation as being a gathering point for spies and wartime adventurers during World War Two.
Portugal was the 6th country in Europe to legalize same-sex marriage in 2010.
The shrine of Fatima is a global pilgrimage site for Christian worshippers and is the second-busiest pilgrimage site in the world. The site is famous because it is said to be the place where the Virgin Mary visited three young shepherds.
You will find 15 UNESCO World Heritage Sites in Portugal. Of these, 14 are cultural sites and they all contribute immensely to fuelling tourism in the country.
Portugal is the first country to decriminalize all drugs, declaring drug use as a public health problem rather than a criminal offense. The law passed 16 years ago and since then, there has been a significant decrease in drug-related illnesses and fatalities.
Livraria Lello is a famous bookstore in Porto famous for its incredible architectural styles – Art Nouveau and Neo-Gothic Styles. Tourists line up to get a look inside the bookstore that J.K Rowling used to visit and that supposedly inspired her Harry Potter series.
The colors of the Portuguese flag each have a special symbolic meaning. Green represents hope for the future and red is a reminder of the blood that was shed during battles. The shield is a specific representation of Portugal's victories in battles with the Moors.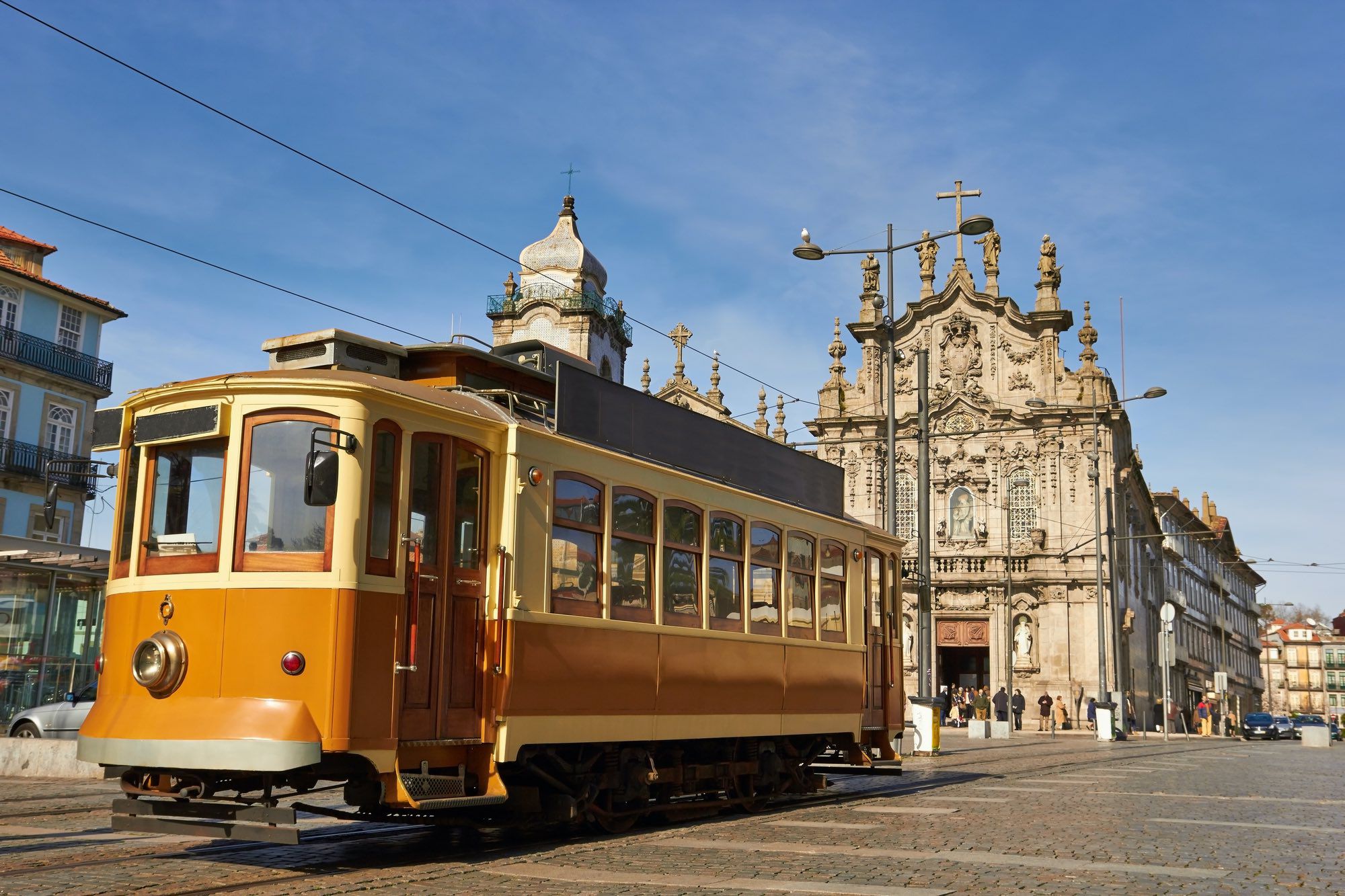 ---
Final Thoughts on 70 Interesting Facts about Portugal
This small Iberian country packs a massive punch. It is filled with interesting stories that date back centuries. It holds a startling number of strange world records and a lot of its culture revolves around food and drinking. From strange laws to pioneering the exploration of a lot of the world, there is a lot to discover about Portugal. And as one of the most popular tourist destinations, you probably can't wait to plan your trip so you can see these facts come to life. Prepare yourself with travel hacking tips, a large appetite and an explorer's spirit.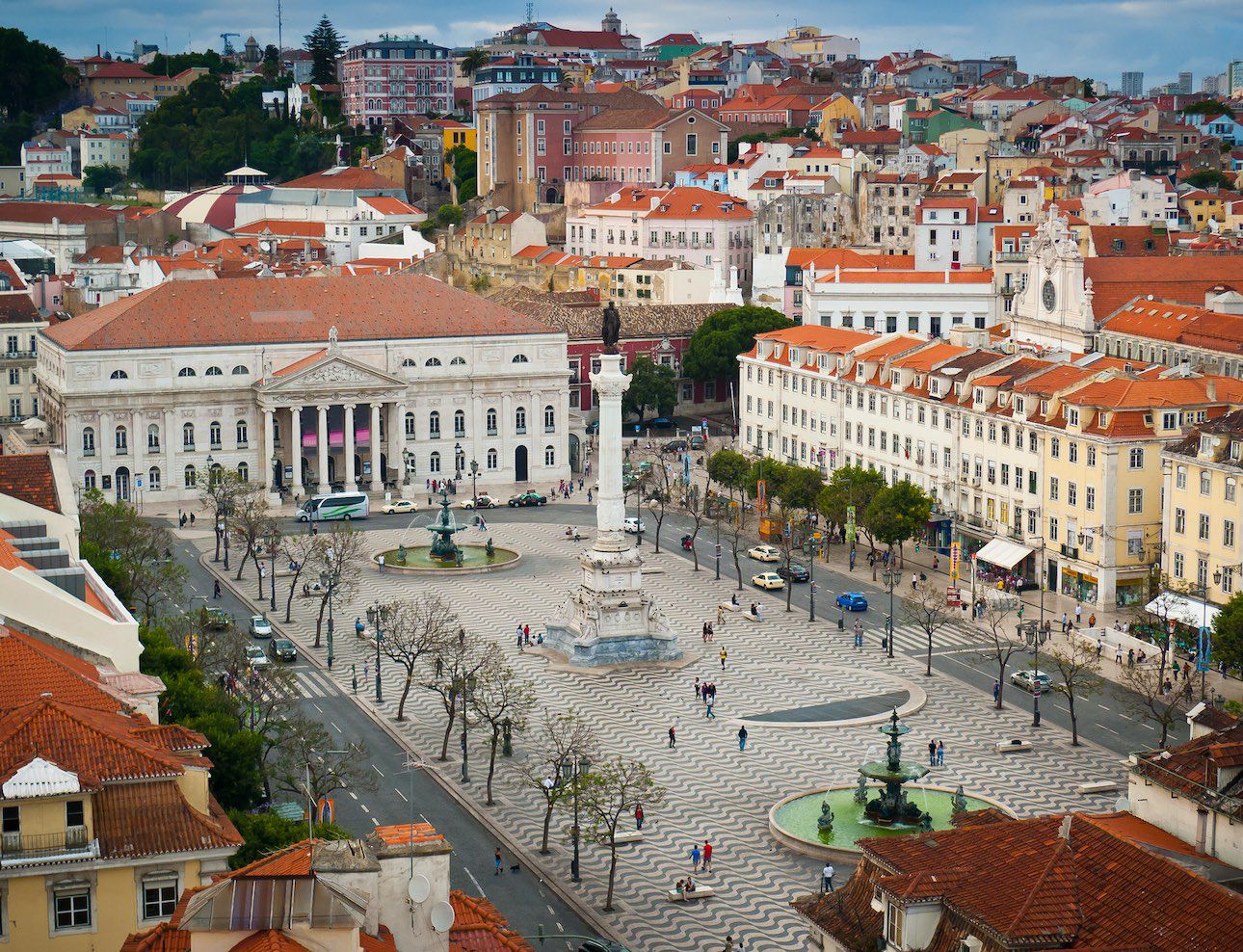 ---
Thanks for reading these Portugal Facts!
Share this post with your Portugal loving travel crew!
https://www.jonesaroundtheworld.com/wp-content/uploads/2020/05/Unique-Facts-About-portugal.jpg
1367
2048
TravelTractionsJATW
https://www.jonesaroundtheworld.com/wp-content/uploads/2017/03/logotry-1-1-300x106.png
TravelTractionsJATW
2020-05-20 08:22:11
2020-05-20 19:35:32
71 Fun & Fascinating Facts About Portugal That Will Amaze You