Planning a trip to Portugal and searching for the best Airbnbs in Lisbon? Well, look no further, because I've put together the ultimate Airbnb Lisbon accommodation for all budgets! From cheap Airbnbs to luxury apartments, I've scoured the site and found the most beautiful places that will provide an unforgettable visit!
Nestled on Portugal's stunning coastline, the capital city of Lisbon has exploded in popularity in recent years. Tourists are making this a bucket list destination on their European travel itineraries – and I totally get why. Other than its year-round Mediterranean climate, of course.
I've been to Lisbon and I can confirm that it is one of Europe's most colorful, fun, fascinating, inexpensive and historically significant cities to visit. In fact, after Athens, Lisbon is the second oldest city in all of Europe!
---
This diamond on the Iberian Peninsula is finally being recognized for the epic place it is. In fact, for every one permanent resident of Lisbon, there are nine tourists at any one time! Luckily, Lisbon locals love showing off their city to the millions of visitors that touch down here each year.
Lisbon is the perfect destination for any occasion. A sunny family holiday. A romantic couple's retreat. A cultural sightseeing expedition. A beach escape. A bar-hopping break. It has so many unique neighborhoods and areas, and I've shortlisted the best ones here for you.
My list of the 18 best Airbnb Lisbon Portugal rentals will give you the most epic base to explore this ancient city from!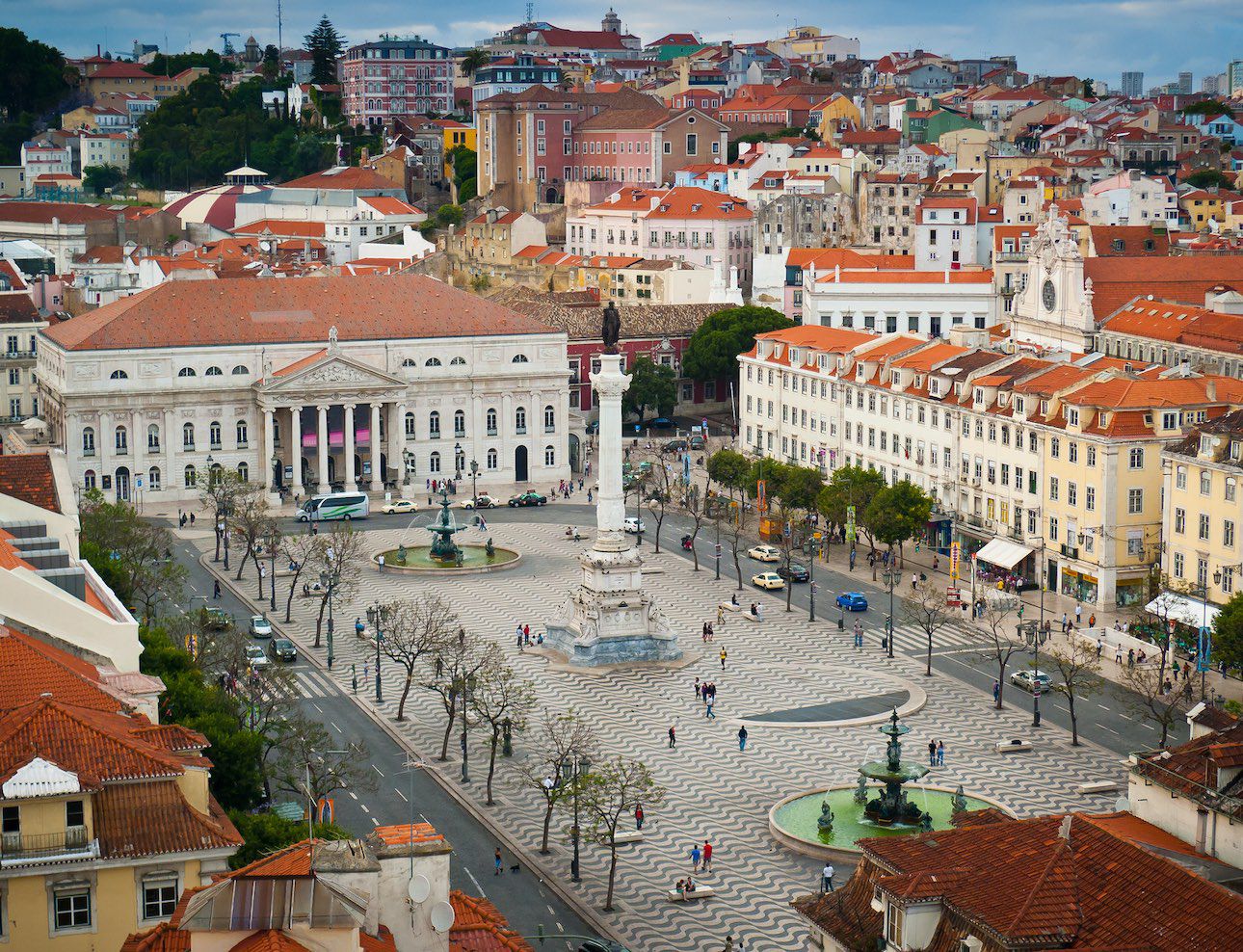 ---
Airbnb Lisbon: Quick Breakdown of the Best Airbnbs in Lisbon, Portugal
Want to book your ticket to Lisbon ASAP and trust me to recommend the best Lisbon Airbnb stay for your trip – quick as a flash? No worries, I'm the man for the job. My "Quick 5" shortlist of the best Airbnb's in Lisbon covers every budget, style and neighborhood in this vibrant city. Pick your poison, and click through to book straight away! If you want a few more options, keep reading!
I've also included tons of fun, helpful, and inspiring travel videos for your upcoming trip to Lisbon & Portugal! While I only spent a few days there myself, my time there a blast! There are so many wonderful things to do, delicious cuisine, fantastic nightlife scene, and so much more! So make sure you watch a few of them to get loads of ideas for how to spend your time while staying at one of these amazing Lisbon Airbnb offerings!
Also, be sure to check out my article on the best music festivals in Portugal to see if your upcoming visit happens during one of the city's best events!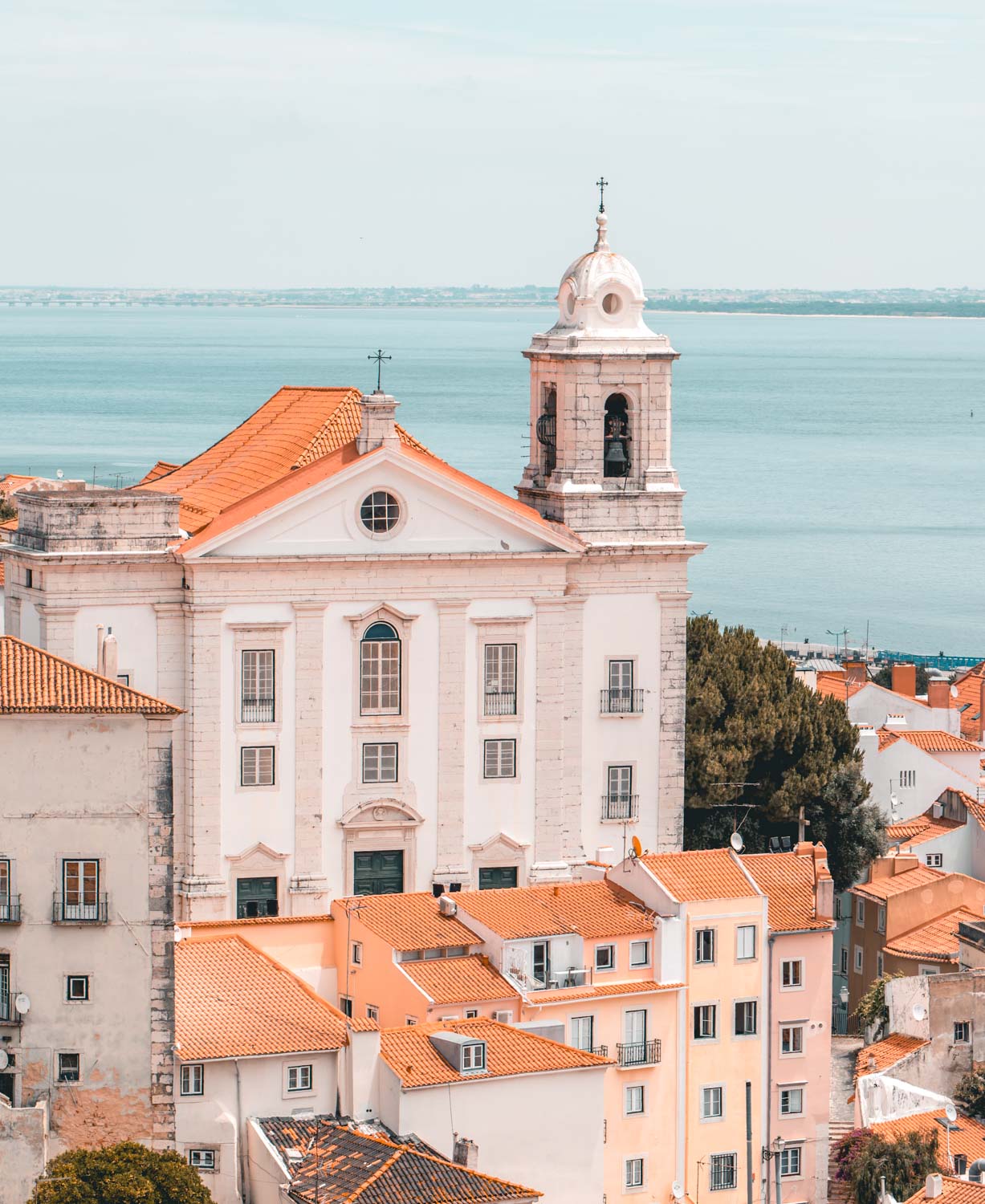 ---
1) Explore from a Charming Apartment on a Tree-Lined Street
The Best Overall AirBNB in Lisbon
Location: Principe Real
AirBNB Plus: Yes
Superhost: Yes
Price: $60+ USD per night
https://www.airbnb.com/rooms/19081921
Clean, fresh, neat and airy, this one bedroom apartment in a superb central location is my pick for the best overall Lisbon Airbnb. Huge windows, open interiors and neutral furnishings all come together to make this the perfect pad in the heart of Lisbon's central Principe Real district. It's located in a quiet and leafy street in an exclusive neighborhood, and some of the city's best restaurants, cafes, bars and clubs are within walking distance.
Guest review: "Our stay at Rodrigo's apartment couldn't have been better. He went above and beyond to add many thoughtful details to the apartment, from a curated book of local addresses, to phone chargers beside the bed. Honestly, we can say without a doubt that it is the best Airbnb host we've had to date! Outside of the apartment; the location was perfect for us. We highly recommend staying with Rodrigo!" – Laura
View Photos, Read Reviews & Check Availability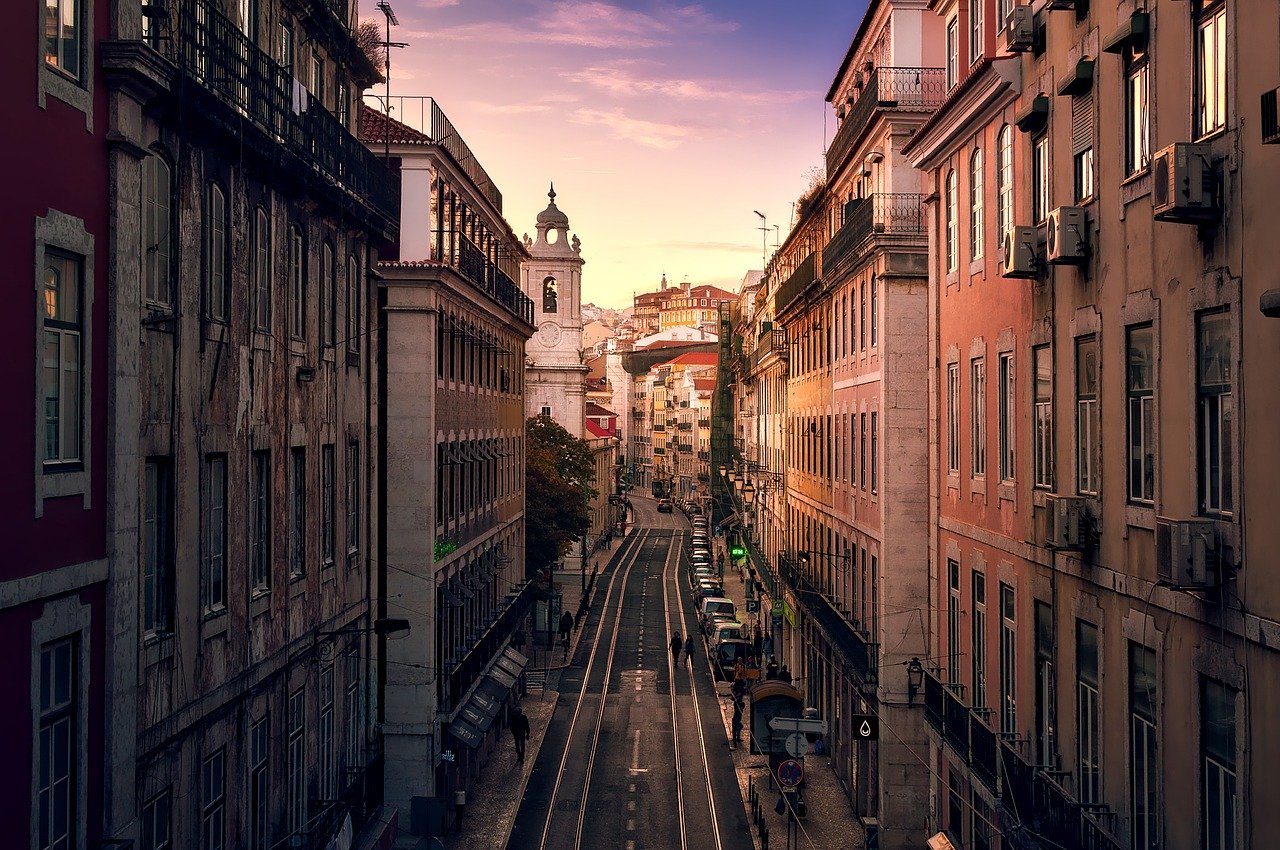 ---
2) Cozy 1850s Windmill with City and River Sunset Views
The Most Unique AirBNB in Lisbon
Location: Caparica
AirBNB Plus: Yes
Superhost: Yes
Price: $70+ USD per night
https://www.airbnb.com/rooms/24419048
Escape the hustle and bustle of the city and enjoy a stay in one of Lisbon's most unique AirBNB's. Staying in a windmill has to be one of the coolest travel experiences you'll ever have, and this contemporary one-bedroom dwelling is nestled within a historic windmill. The hosts have kept many of its original features, while modernizing it with everyday comforts we are all accustomed to. It even has a treehouse meals area. This unique Lisbon AirBNB is located in the countryside of Caparica, which is just 15 minutes drive from central Lisbon and the same distance to many outstanding beaches.
Guest review: "This is definitely the coolest spot to stay near Lisbon! We had the best time ever in Pedro's Windmill. In a nation of laid back and cool people, Pedro is definitely the coolest. He was so helpful with local tips and he made us feel like no request was too much. The accomodation is 3 floors and the ferry is a steep climb down so you have to be in decent physical condition to stay here but if you are I wouldn't hesitate to recommend this. I could go on and on about how good this place is but I'll leave it to you to find out for yourself!" – Kanishka
View Photos, Read Reviews & Check Availability
48 Hours in Lisbon, Portugal | Everything to See & Do
---
3) Beautifully Restored Cottage on Patio in Historic Center A
The Best Value For Money Lisbon AirBNB
Location: Alfama
AirBNB Plus: Yes
Superhost: Yes
Price: $70+ USD per night
https://www.airbnb.com/rooms/23880205
Alfama is one of the most visited neighborhoods in Lisbon, and this verified one bedroom cottage is a little retreat in the midst of the city hubbub. Located within a collection of restored historical cottages all sharing a tranquil courtyard, this home is now modern and sleek thanks to leading local architects. One wall in the cottage dates back to the 13th century! Some of Lisbon's most historically and culturally significant landmarks are in this very neighborhood, as well as some of the city's best lookout spots. If you're looking for a value for money AirBNB in Lisbon, look no further.
Guest review: "We enjoyed our stay to the fullest. This is due to the great hospitality offered by Victor and the neighbours who were really helpful! We loved the apartment, the interior is carefully assembled and fits perfect together. They created a little home where we felt home! They thought about every detail and even made a very nice list of restaurant recommendations. The bed was very comfortable, the kitchen and bathroom were very well equipped. The experience we had in this apartment has been our best one with Airbnb so far! Thank you Victor!" – Nathalie
View Photos, Read Reviews & Check Availability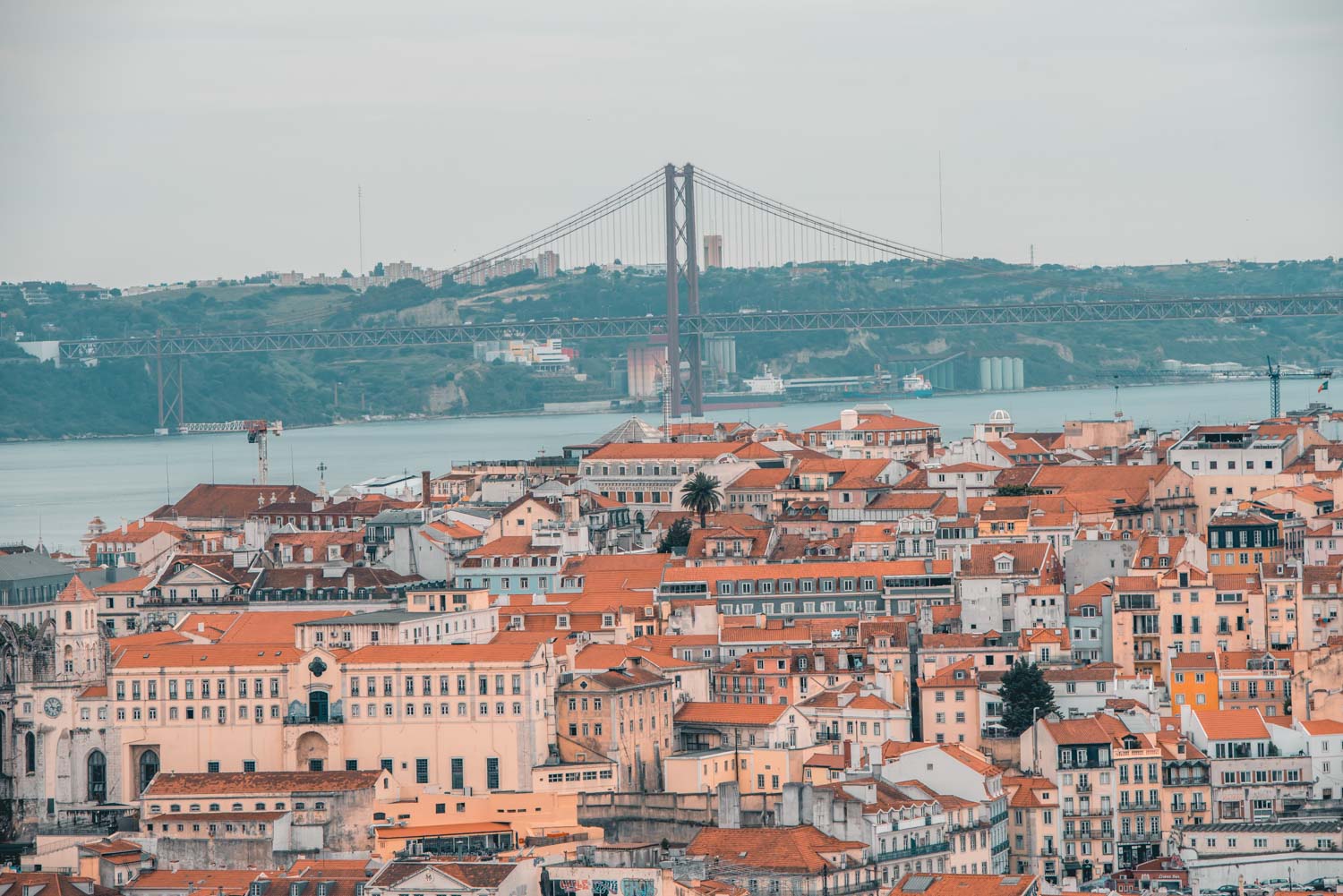 ---
4) Casa dell'Arte Club House
The Best Luxury AirBNB in Lisbon
Location: Alfama
AirBNB Luxe: Yes
Superhost: Yes
Price: $800+ USD per night
https://www.airbnb.com/rooms/36108362
Lisbon is fast becoming a luxury European hotspot, thanks to its affordable luxury offerings. This three-bedroom luxury Lisbon AirBNB is my favorite exclusive abode in the city. Managed by AirBNB Luxe, you'll enjoy the best of everything during your stay here. Stately interiors reminiscent of a museum, huge elegant bedrooms, air conditioning throughout, the best modern appliances and a large courtyard with seating. You'll enjoy daily housekeeping and the assistance of a property manager, and for an additional fee, private chefs, laundry services and activities and excursions can be organized. This incredible home is located just a few minutes from central Alfama, many Lisbon galleries and museums, restaurants, shops and nightlife. The nearest beach is just a 10-15 minute drive away.
View Photos, Read Reviews & Check Availability
What to Eat, See, and Do in Lisbon, Portugal — Travel, Eat, Repeat
---
5) Cascais center, 2 min walk to beach, wifi and AC
The Best Beach AirBNB in Lisbon
Location: Cascais
AirBNB Plus: No
Superhost: Yes
Price: $50+ USD per night
https://www.airbnb.com/rooms/8952024
Lisbon's beaches start just 15 minutes from the city centre, and continue along a beautiful stretch of coastline. And a beach escape in Lisbon doesn't have to cost the earth! This one-bedroom, one bathroom apartment is located in Cascais, a neighborhood of Lisbon that sits on the coast. This historical area has a nice beach, good restaurants and shops, and friendly locals. The air-conditioned apartment – recently renovated – is located just 50 metres from a busy street with lots of eateries and shops, and the beach is just 2 minutes walk away! It has rave reviews from previous guests who adored their stay at this simple and stylish coastal hideaway.
Guest review: "This is such a wonderful, cozy, clean and stylish space in the heart of Cascais. I can't say enough about what a gracious host Ana is too. She met us and guided us through the check in process and gave us tips on the area and what to do and see. Communication from booking to check out was friendly and helpful. The space itself has everything you could need. It was raining while we visited and we felt totally at home and cozy just staying in this lovely apartment. Lots of lovely, thoughtful touches including a hamper with treats :) 5 stars all round. Wish we could have stayed longer. Highly recommend this place. Thank you Ana!" – Alexandra
View Photos, Read Reviews & Check Availability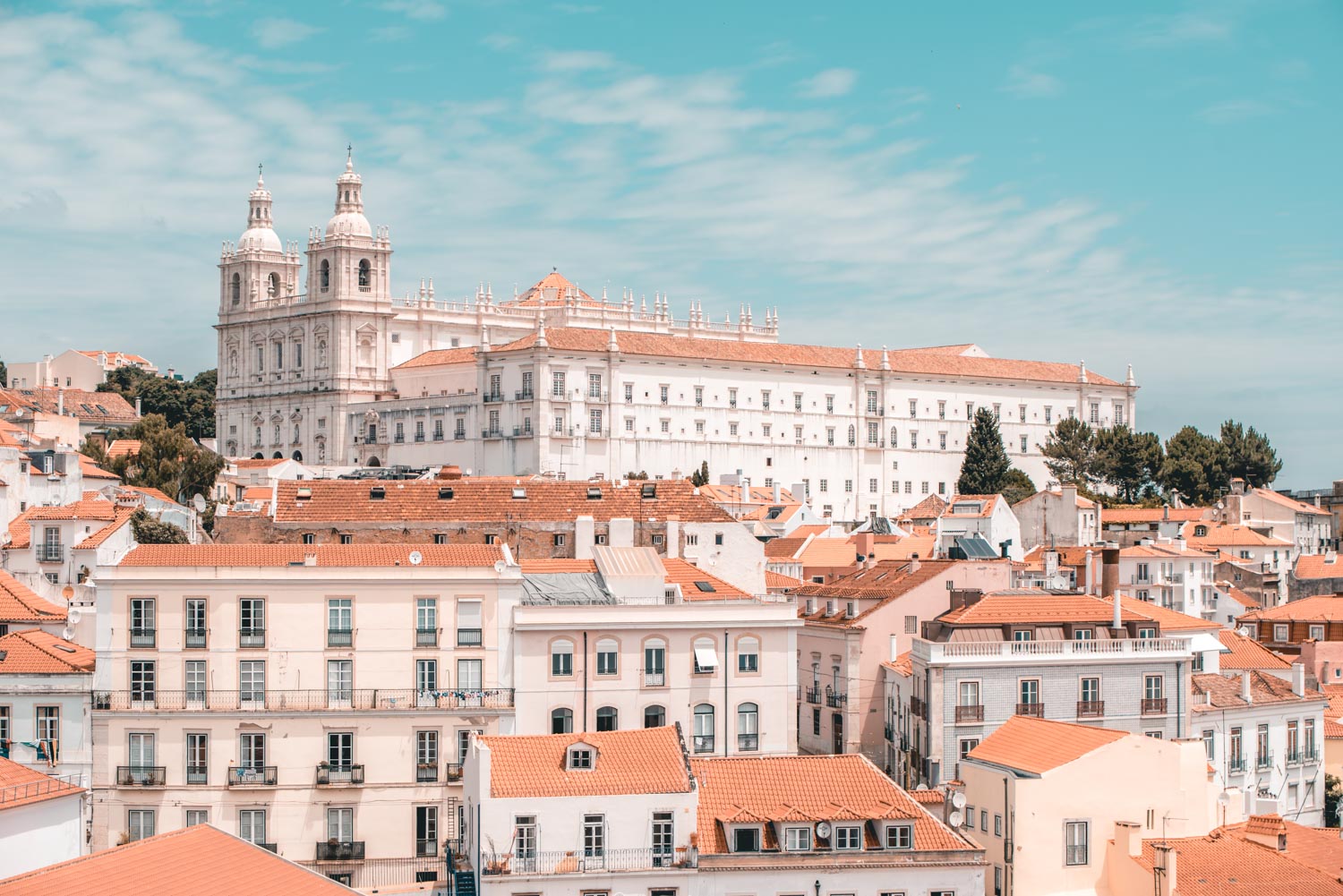 ---
6) Overlook Benfica's Stylish Stadium at a Chic, Airy Retreat
Location: Bairro Dona Leonor
AirBNB Plus: Yes
Superhost: Yes
Price: $60+ USD per night
https://www.airbnb.com/rooms/6145750
Boasting one the only AirBNB rooftop pools in Lisbon, this epic one bedroom apartment lets you enjoy a spectacular view of Benfica's stadium while you take a dip. Crisp, airy and modern, this stylish apartment is verified by AirBNB and managed by a great host. A short car or subway ride to the bustling downtown Lisbon neighborhoods, this neighborhood features a large shopping centre and a range of shops and small eateries. If you're heading to Lisbon for a big sporting event, you can't get much better than this place!
Guest review: "Nuno's apartment was clean, tidy and at a very good location. Uber or metro to central Lisbon took under 15 mins. The flat: State-of-the-art equipment, cleanliness and comfort in a very quiet neighborhood. The bed was modern and comfy, the bathroom as clean as it may get and the kitchen and living room concept very well working. The check-in procedure was professional and brief. Nuno, 10 out 10 points. Obrigado!" – Petteri
View Photos, Read Reviews & Check Availability
Lisbon Vacation Travel Guide | Expedia
---
7) Algés Village (Casa 2)
Location: Algés
AirBNB Plus: No
Superhost: Yes
Price: $100+ USD per night
https://www.airbnb.com/rooms/12996755
This Lisbon tourist village has a perfect 5 star rating from many past guests, and one look at this oasis just a stone's throw from the city and you'll never doubt why. Algés Village is a community of renovated cottages on 1000 sq/m, right on the outskirts of Lisbon. This private and relaxing area has many terraces with seating to soak up the sun from, amazing views over the Tagus River and a myriad of citrus trees. This one bedroom cottage in the village has a bathroom, kitchen and living room. Meet lots of fascinating fellow travelers, visit the historical local monasteries and enjoy this serene slice of paradise not far from the bustling city limits.
Guest review: "This apartment was lovely for out chilled out week away! The outside areas are shared but it isn't a problem as there is a lot of space–never feel crowded! Also the neighbours are very lovely and accommodating! They even bought us sangria! Very clean with food amenities, lots of recommendations of things to do in the area, and very approachable hosts!" – Amy
View Photos, Read Reviews & Check Availability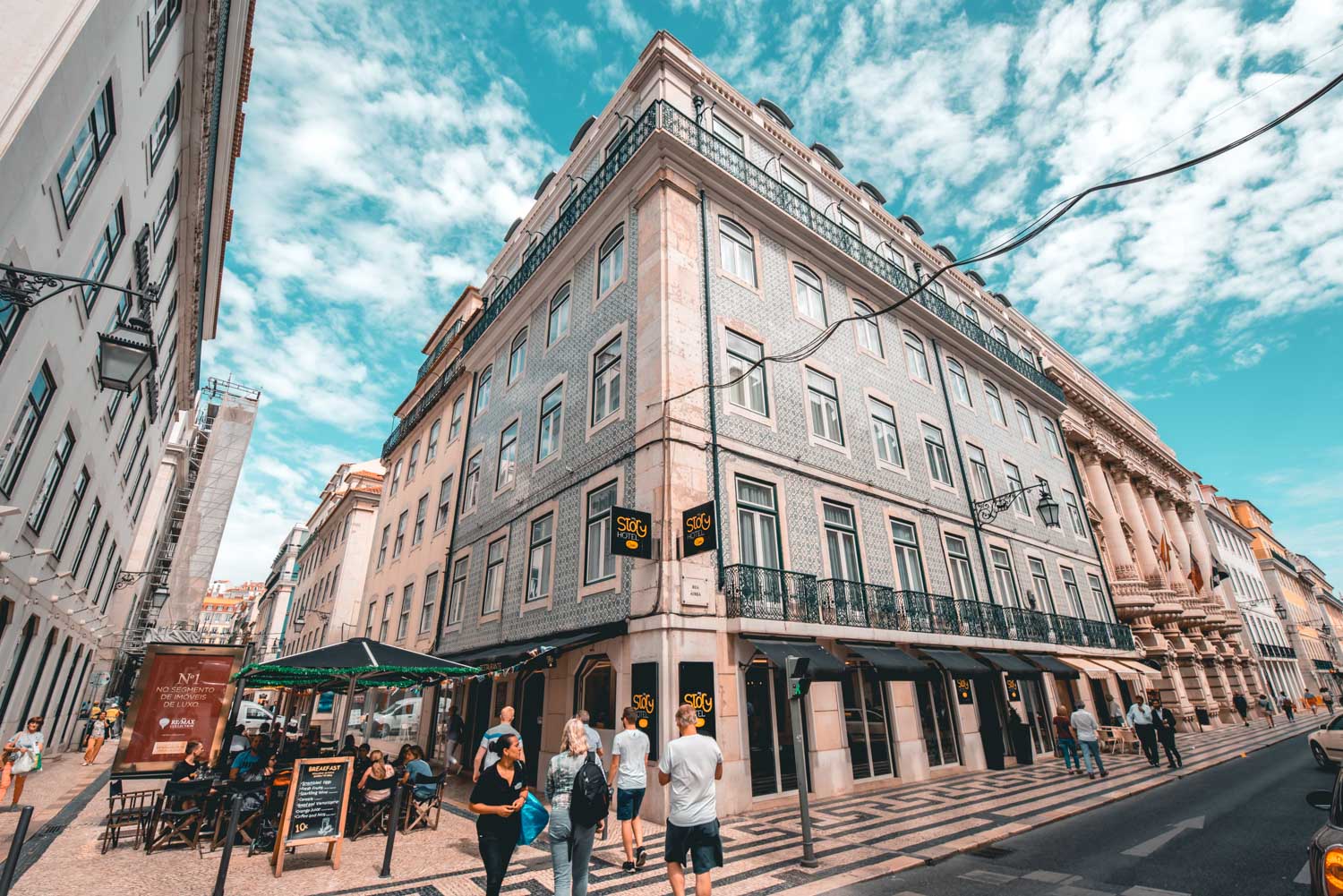 ---
8) Explore the Historic Center in a Private Courtyard Apartment with Garden.
Location: Mouraria
AirBNB Plus: Yes
Superhost: Yes
Price: $60+ USD per night
https://www.airbnb.com/rooms/8096677
Spacious interiors, crisp white walls offset by bright artwork and polished timber floors all come together to offer up this beautiful two-bedroom apartment in the heart of Lisbon. It has a sunlit patio to enjoy that first-morning coffee on, a leafy garden courtyard to unwind in after a day of exploring the city and a location that is unbeatable. Bordered by the tourist hotspots of Alfama and Bairro Alto, the neighborhood of Mouraria is the perfect location to explore the city on foot from. Expect lots of great Portuguese restaurants, fun shopping and cultural landmarks all at your doorstep.
Guest review: "António's apartment is amazing, it has a luxury design and excellent location. It was a lovely place to come back to after a day of sightseeing. António was very accommodating, especially in regards to checking in and out. Would highly recommend staying here when visiting Lisbon." – Maisie
View Photos, Read Reviews & Check Availability
Lisbon Portugal Travel Guide: Lisboa Portugal Travel Tips
---
9) Lisbon Nouveau – Apartment 2D
Location: Santa Cruz
AirBNB Plus: No
Superhost: Yes
Price: $40+ USD per night
https://www.airbnb.com/rooms/13018388
Located in one of Lisbon's most action-packed nightlife districts, this chic two-bedroom, two bathroom apartment is ideal for those who are heading to Lisbon to live it up after hours. Unique and modern, the Art Nouveau design of this spacious home really sets it apart from the rest. It is in close proximity to downtown Lisbon, the Tagus River, a number of subway stations and some of the best upmarket brand shopping in the city. And for such a low price per night, you'll be guaranteed exceptional value for money.
Guest review: "This apartment is the perfect location, not far from the city centre with a metro line directly across from it. Nuno was a lovely host and dealt with our changes in arrival time- our flight was severely delayed, and even offered for us to store luggage during the day we were departing. The apartment is modern with excellent facilities, I would definitely stay again! :)" – Lucy
View Photos, Read Reviews & Check Availability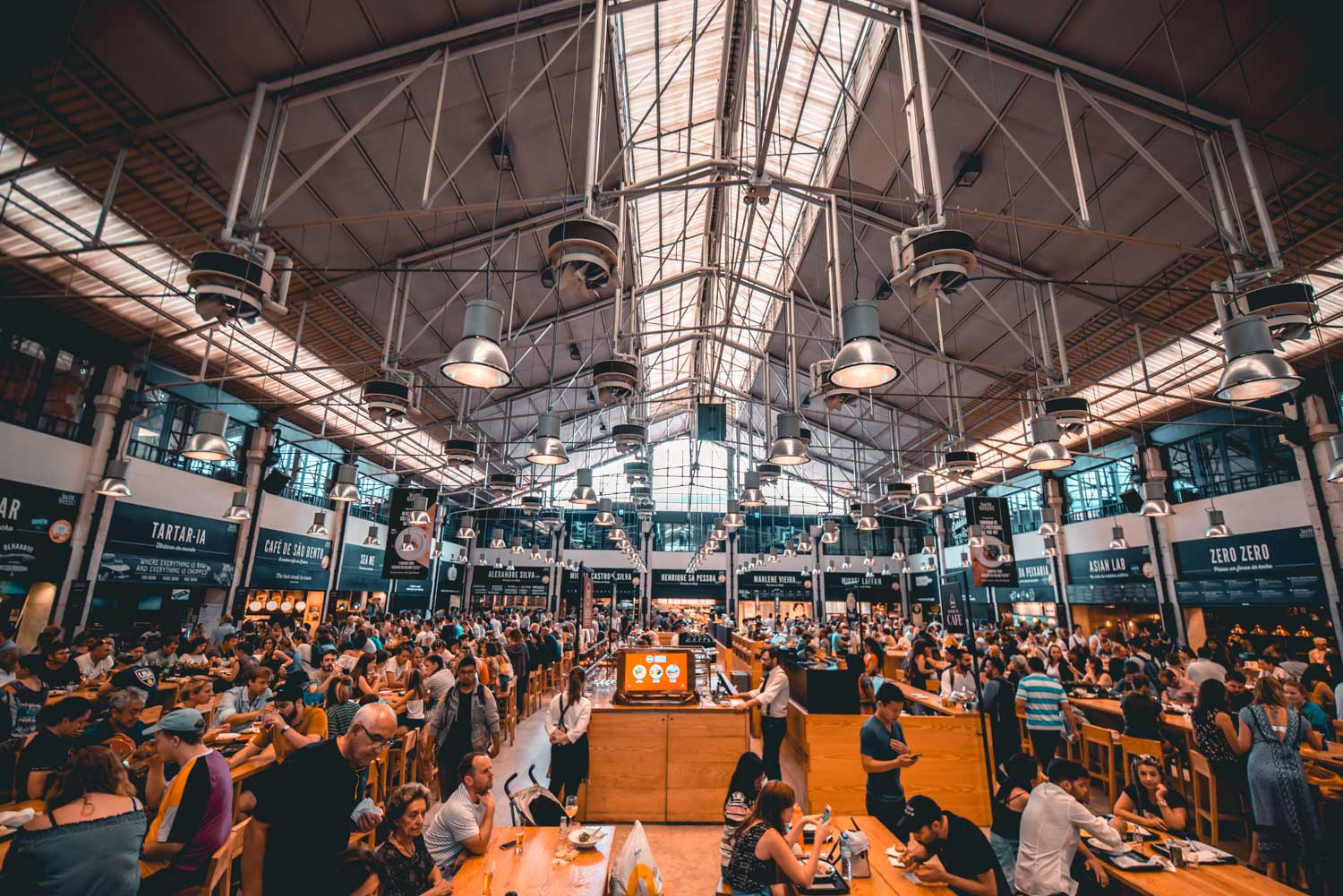 ---
10) Terrace and views over the Tagus
Location: Alfama
AirBNB Plus: No
Superhost: Yes
Price: $45+ USD per night
https://www.airbnb.com/rooms/3239752
This cheerful and contemporary one bedroom apartment is situated right in the heart of central Alfama, on a quiet street in one of Lisbon's most popular neighborhoods. Its terrace is equipped with a BBQ and seating, and is the ideal place to wrap up a wonderful day exploring the city – with a beautiful view to enjoy as the sun sets over Portugal. And this is a city you can luckily explore on foot from this awesome area. Quaint Alfama with its historical, narrow streets runs along the Tagus River, and the nearby riverside restaurants, bar and nightlife offerings are a must.
Guest review: "The apartment is comfortable and cosy with an elegant decor. It is well equipped with all amenities. The terrace and views of the Tagus are beautiful. It is a privilege to be able to stay in the atmospheric location of Alfama and feel the soul of fado. João was an excellent host who spent time with us explaining the special sights and places to eat in Lisbon. We were welcomed with Portuguese tarts and great bottle of red wine. The apartment is centrally located making it easy to explore the enchanting city of Lisbon. We have no hesitation recommending the apartment." – Erika
View Photos, Read Reviews & Check Availability
My Fabulous, Affordable Airbnb Apartment In Lisbon, Portugal. | Sabrina Theresa
---
11) Patio House 1
Location: Principe Real
AirBNB Plus: No
Superhost: Yes
Price: $50+ USD per night
https://www.airbnb.com/rooms/19839802
With a renovated one bedroom flat, a small pool and a leafy garden all to yourself, you can't get much more bang for your buck than this awesome Lisbon AirBNB offers. The interiors are welcoming and warm, with two beds, a large living room and air-conditioning for those steamy Portugal summers. And even better, this area is one of central Lisbon's best and most happening. You'll enjoy a range of restaurants and shops in close proximity, and you can walk to the hip neighborhoods of Bairro Alto and Chiado in just 10 minutes.
Guest review: "We really enjoy our time at Pedro's flat The flat is very nice, with beautiful furnitures and all you can expect The bath outside is really appreciated to refresh after advising and walking day Pedro is really doing everything for his guests He welcomes us in person, gave all the information we needed and sent good places to go to eat or to have a drink We warmly recommend this place." – Laurent
View Photos, Read Reviews & Check Availability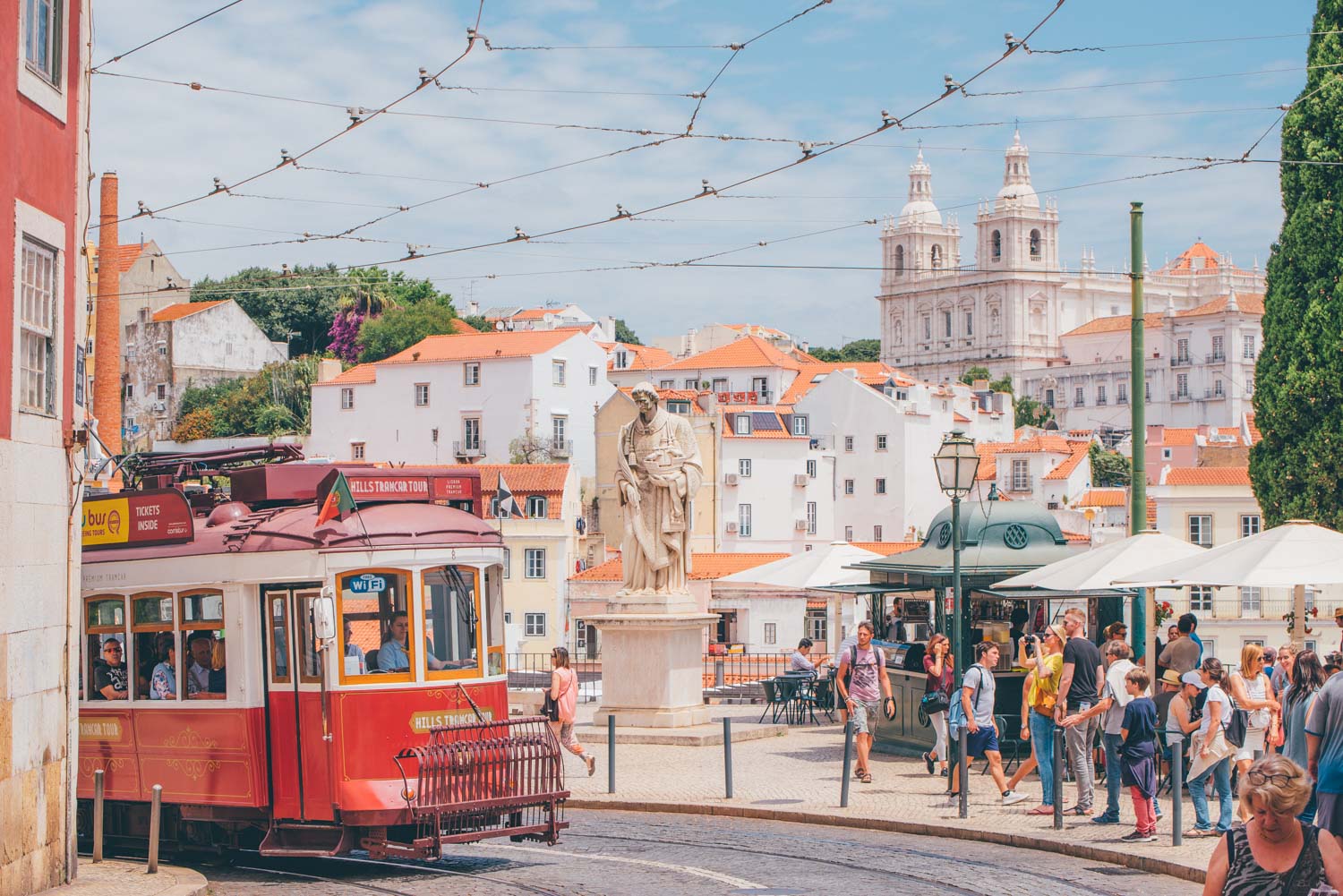 ---
12) Rooftop Terrace and Views in a Bourgeois Apartment.
Location: Principe Real
AirBNB Plus: Yes
Superhost: Yes
Price: $75+ USD per night
https://www.airbnb.com/rooms/31437575
I almost chose this gorgeous home as the best AirBNB in Lisbon, as its plush interiors and many features are on another level. This two bedroom apartment has been completely refurbished and updated, and boasts tranquil green feature walls, unique decor and an airy, open plan design. There's a roomy al fresco space on the terrace, with views over Lisbon's historic rooftops. This apartment is located in the super central Principe Real neighborhood, with a myriad of cultural and historical landmarks, great restaurants, lovely parks and gardens and trendy shops all around. Verified by AirBNB, this apartment is deserving of every one of its perfect 5 stars.
Guest review: "Absolutely loved Sergio's apartment!! One of the best Airbnb I have stayed in.. more like a hotel !! His guide is fantastic and Sergio is very helpful in suggesting restaurants and the best sights to see. I recommend taking a tuk tuk tour around the city. We fell in love with Lisbon and wished we had longer." – Bianca
View Photos, Read Reviews & Check Availability
Where to Stay in Lisbon, Portugal
---
13) Penthouse Condominium with Private Terrace and Shared Pool
Location: Downtown Lisbon
AirBNB Plus: Yes
Superhost: No
Price: $100+ USD per night
https://www.airbnb.com/rooms/24907519
Situated right in the heart of downtown Lisbon, this exceptional one bedroom apartment is artistic, quirky and stylish, and has everything you could possibly need for a first class stay in the Portuguese capital. The condo complex has a pristine rooftop pool with sun loungers and a terrace, which will come in handy in the summer heat. It's perched right on the border of Lisbon's best central neighborhoods, including historical Alfama and Principe Real and the bright lights of Bairro Alto and Cais do Sodré, which come alive after dark.
Guest review: "It was one of the greatest Airbnb's I ve ever stayed! Great decoration, exactly as it is in pictures, excellent location, super clean and tidy, perfect communication with the host, excellent amenities, spacious, cozy and super cute everything inside and out. Value for money, absolutely Airbnb PLUS and absolutely perfect! It wasn't only Lisbon's beauty but also Pedro's house made my trip unforgettable!" – Doris
View Photos, Read Reviews & Check Availability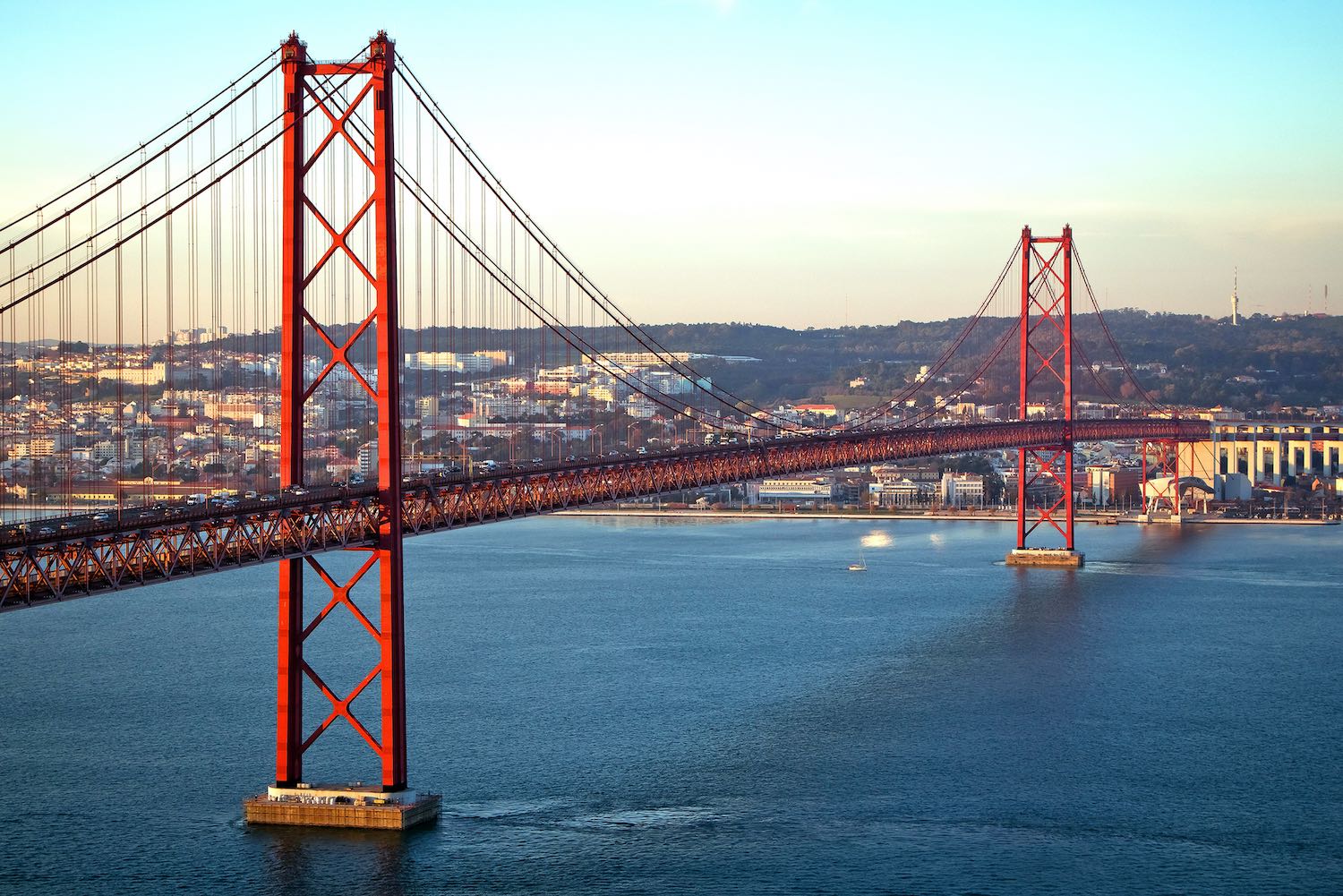 ---
14) Stylish, Cozy Flat on a Quaint Street in Old Lisbon
Location: Madragoa
AirBNB Plus: Yes
Superhost: Yes
Price: $50+ USD per night
https://www.airbnb.com/rooms/18438350
There's something about the warm mustards and cooling turquoise hues the owners of this apartment have chosen that really fit with the vibe of Lisbon – and I'm sure you'll agree. This one bedroom flat is nestled within a historical building in the Old Lisbon neighborhood of Madragoa. From here, you can easily wander down to the waterfront – once the home of Lisbon's early fishing villages. The historical streets of central Alfama are also in close proximity.
Guest review: "André and Paula were exceptional hosts who went out of their way to be helpful and informative and provided a lovely space for us to live in a quaint part of Lisbon. Next door restaurant for the night it rained during our stay – very nice food – full kitchen amenities – great shower and bathroom – comfy bed and pillows. Highly recommend." – Helen
View Photos, Read Reviews & Check Availability
Tips for Lisbon, Portugal
---
15) My Lx Flat Lighting and Stylish Apartment in Lisbon
Location: Alfama
AirBNB Plus: Yes
Superhost: Yes
Price: $60+ USD per night
https://www.airbnb.com/rooms/19049500
This renovated one bedroom apartment is a luxe addition to the central Lisbon neighborhood of Alfama. It's located within a hotel-style updated apartment building, with its own attractive entryway and charming exterior. Sleek and fashionable, this gorgeous flat is the perfect location to explore all of central Lisbon on foot from. You won't have to go far to find a range of cafes, restaurants, shops or cultural landmarks to enjoy.
Guest review: "Fantastic apartment, stylish and modern, lovely bed and linens. The position was fantastic, great to explore the city, easy to navigate back to. Lovely olive shop below and great cafe a couple of doors down. Loved the style of this place, and would thoroughly recommend it." – Kylie
View Photos, Read Reviews & Check Availability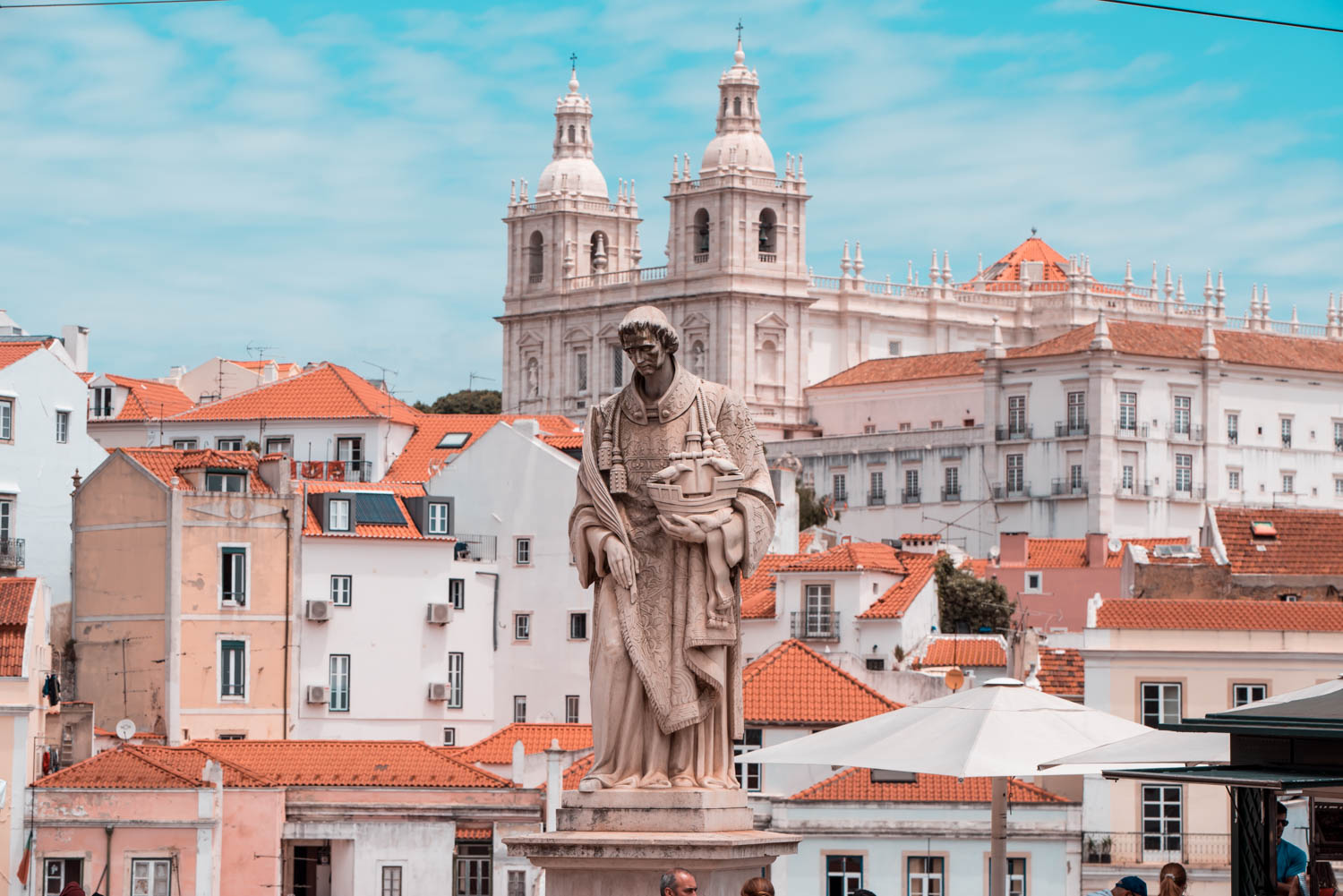 ---
16) Chiado Loft 12 Amazing Duplex with Terrace
Location: Chiado
AirBNB Plus: No
Superhost: Yes
Price: $90+ USD per night
https://www.airbnb.com/rooms/12924748
A leafy oasis in the heart of the popular Chiado district of Lisbon, this spacious studio loft has the perfect blend of cooling neutral interiors and tranquil greenery to create a retreat-style atmosphere. The Portuguese marble bathroom is a unique standout, and the bedroom loft French doors give way to a spacious terrace with rooftop and river views. This fantastic little apartment is located right near one of Chiado's most happening weekend nightlife hotspots, Rua Da Bica.
Guest review: "Very stylish and comfortable place to stay. Perfect for a couple. Almost in the heart of Lisbon is surrounded by pubs, cafes and restaurants. Which can be a bit noisy but double glazing doing the job properly. Walking distance to almost everything. A bit tricky to find because an apartment located on the corner of pedestrian street and tram street so you have to walk a little bit. But it's fine. Apartment had everything you can possibly need. We stayed 7 nights so Diogo organized clean up in the middle of our stay. Couldn't recommend any higher! Absolutely worth it !" – Olga
View Photos, Read Reviews & Check Availability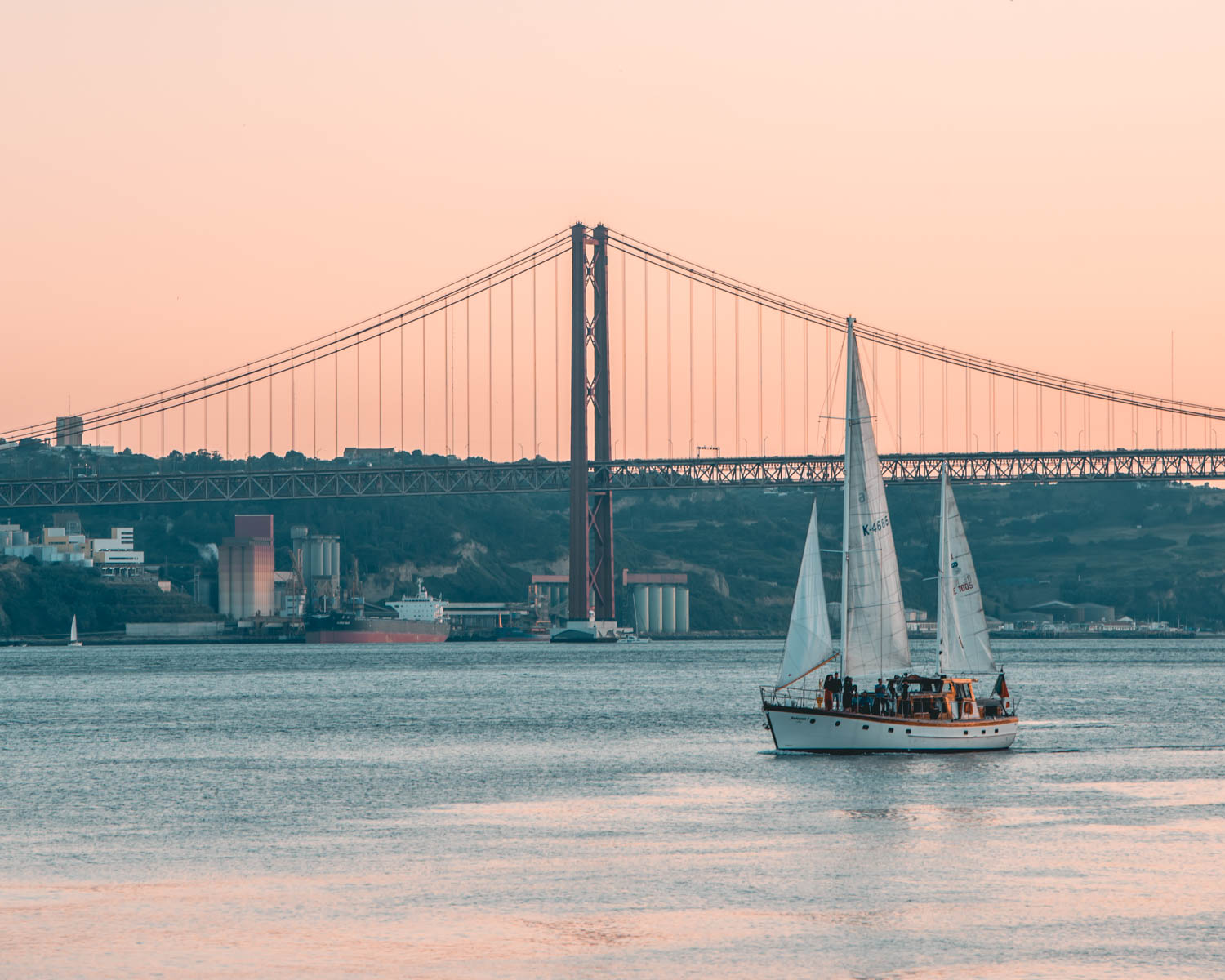 ---
17) Studio Tram with Courtyard Terrace
Location: Principe Real
AirBNB Plus: Yes
Superhost: Yes
Price: $60+ USD per night
https://www.airbnb.com/rooms/5368743
This stylish studio apartment in one of the most hip downtown neighborhoods of Lisbon proves that it doesn't take a huge space or a ton of cash to enjoy an exceptional AirBNB experience. Almost 400 guests and counting have given the studio near-perfect scores, and I'm guessing you will too. Situated within a historic building, this cozy apartment blends modern and vintage decor to create a dream dwelling. For extra points, it's also surrounded by some of Lisbon's best dining, drinking, shopping and cultural hotspots. You won't be disappointed.
Guest review: "Amazing! Just book this apartment and you will not be disappointed. The apartment looks just like the pictures and has a beautiful courtyard. The location is spot on. You have plenty of cafes and restaurants on the same street and are walking distance to many more and to most sites in Lisbon. The apartment was clean, safe and comfortable, and Angelo provides everything you need and more. We had a great stay and am very happy to have had this apartment as our base for exploring Lisbon." – Edward
View Photos, Read Reviews & Check Availability
20 things to do in Lisbon Travel Guide
---
18) Central Lisbon Deluxe
Location: Bairro Alto
AirBNB Plus: Yes
Superhost: Yes
Price: $75+ USD per night
https://www.airbnb.com/rooms/13129974
Verified by AirBNB and with an extremely helpful and thoughtful host eager to ease you into your Lisbon stay, this deluxe two bedroom apartment will be one of the highlights of your trip to Portugal. Updated and refurbished into a contemporary design dream, you'll love its open, airy interiors and eclectic decor. From here, Lisbon is at your fingertips. Party on down at nearby Bairro Alto's many iconic bars and clubs, head over to historical Alfama or Chiado or head south to Lisbon's beaches.
Guest review: "I would highly recommend staying here! Cidalia was very helpful, easy to communicate with, and even had a delicious welcome gift for us! The apartment is in the perfect location, walking distance to so many sights, restaurants, cafes and bars. We all really enjoyed going out onto the balcony and watching the tram go by as well! You could close the doors to the balcony and wouldn't hear a thing in the evening!" – Caitlin
View Photos, Read Reviews & Check Availability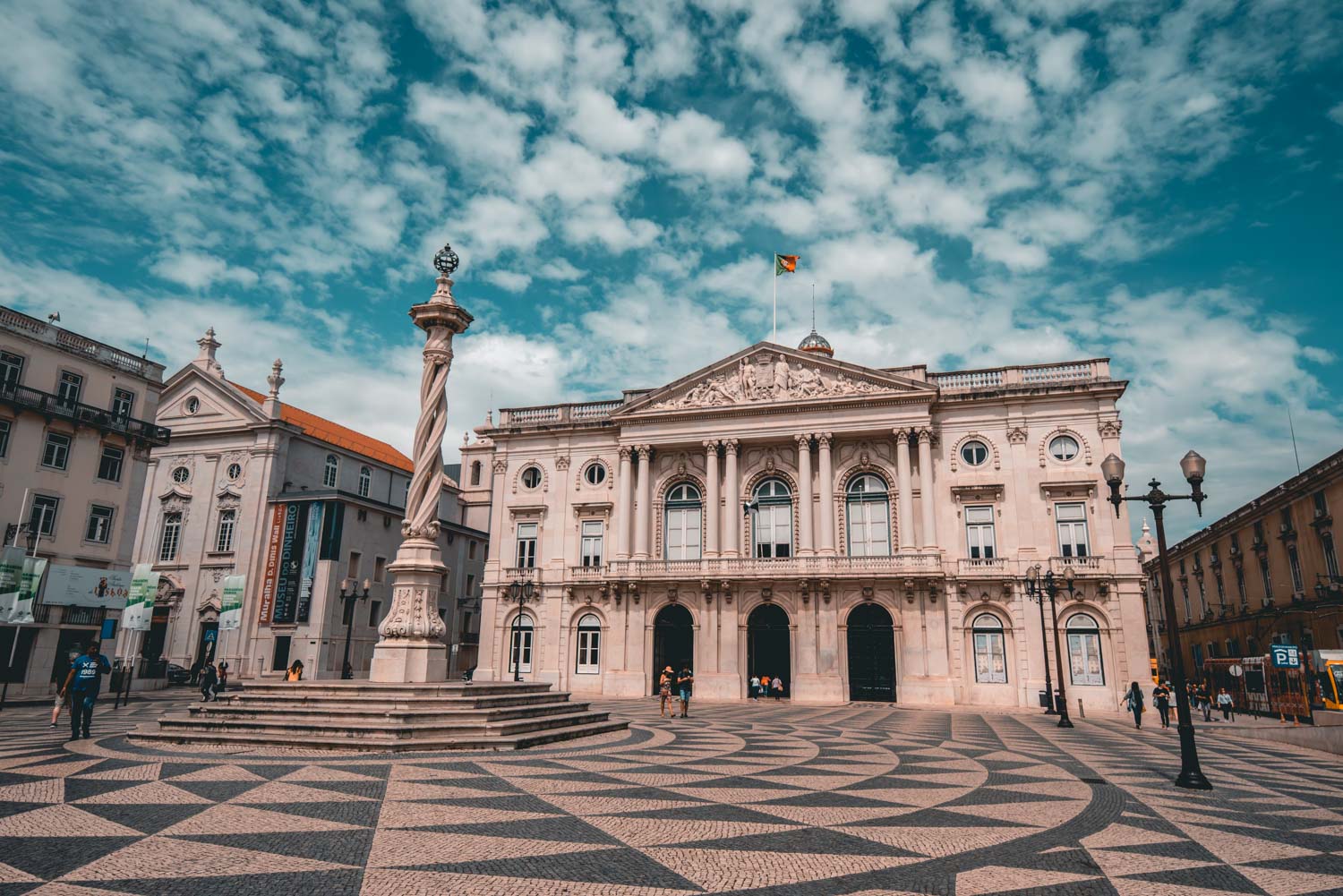 ---
Tours & Day Trips From Lisbon To Consider
Lisbon has thousands of years of rich history behind it, and many of its magnificent landmarks, buildings and neighborhoods date all the way back to medieval times. Want to learn as much as you can about Lisbon of then and now while you're there? These three Lisbon tours and experiences are bestsellers, and offer a rare opportunity to see the other side of this fascinating city.
---
Pena Palace & Park Skip-the-Line Entrance Ticket
"The Palace of Pena stands atop a rocky peak, which is the second highest point in the Sintra hills (the only place higher than the palace itself is the Cruz Alta, 528 metres above sea level)."
https://www.getyourguide.com/pena-palace-l4788/pena-palace-park-skip-the-line-entrance-ticket-t79596/
Price: From $23 USD (1 day pass)
Review: "Absolutely amazing place. It certainly took our breath away. Amazing value for money. Don't forget to fully explore the gardens/grounds they are massive! Don't forget to seek out the 'Chalet' in the grounds – We'd never seen anything like it before and it's just been renovated. Ditch the bus at the station and grab a tuk tuk for the full experience – You won't regret it, I promise!" – Jill, United Kingdom
View Photos, Read Reviews & Check Availability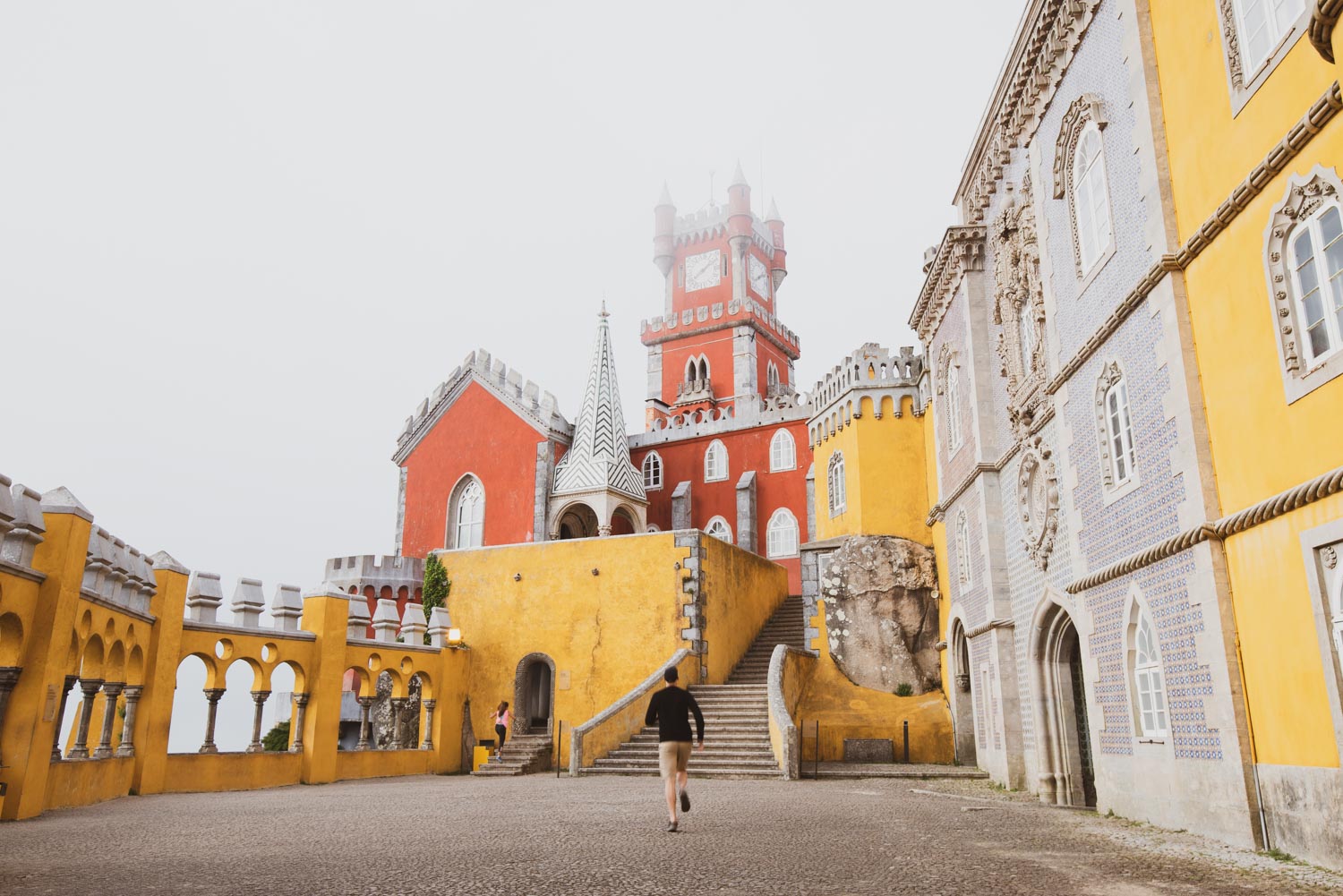 ---
Lisbon Essential Tour: History, Stories & Lifestyle
"Learn about important areas in Lisbon's history as you explore its most interesting neighborhoods. Discover Chiado and Bairro Alto and admire the views from Miradouro São Pedro de Alcântara. Ride the Eleléctrico tram and visit the Alfama district."
https://www.getyourguide.com/lisbon-l42/lisbon-essential-tour-history-stories-lifestyle-t46394/
Price: From $30 USD (3 hours)
Review: "The tour was absolutely amazing! Our tour guide was very knowledgeable, nice, sweet and fun! She was well prepared, the tour route is well planned, she was an amazing story teller linking what we see with its historical origins. It was interesting because she studied medieval history so she really was able to provide proper insights into the history of the city. A definite thumbs up!!" – Anonymous, Belgium
View Photos, Read Reviews & Check Availability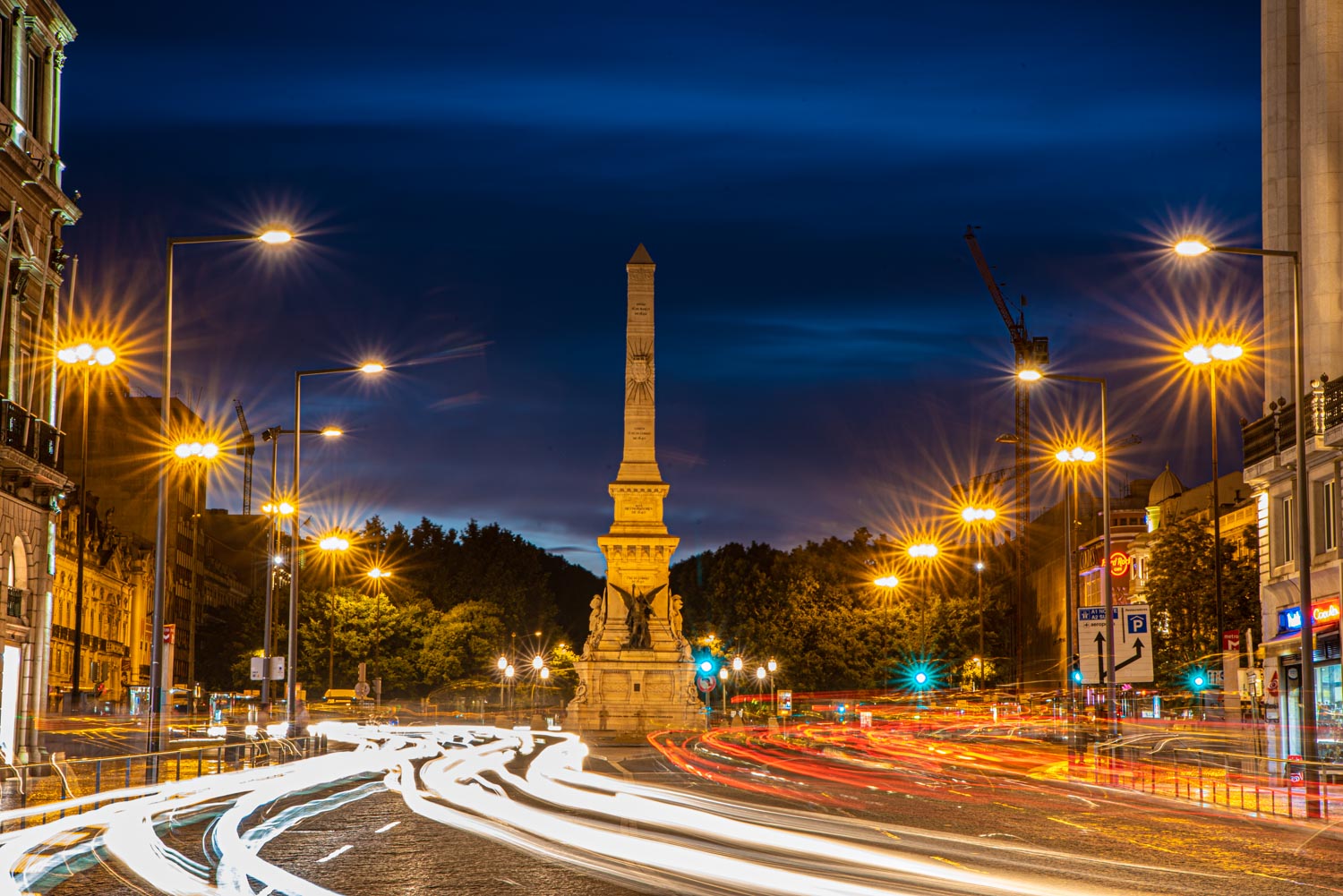 ---
Sintra, Cabo da Roca and Cascais Full-Day Tour
"Visit medieval Sintra, a World Heritage Site and one of the most beautiful places in the world. Visit Pena Palace and enjoy a tour of mystical Quinta da Regaleira. See Roca Cape, the westernmost point in Europe and stop in Cascais."
https://www.getyourguide.com/lisbon-l42/sintra-cabo-da-roca-and-cascais-tour-t72607/
Price: From $80 USD (8 hours)
Review: "Our guide was so funny and informative, really made this tour the highlight of our honeymoon. I went to two different countries and this tour made me fall in love with Portugal that I want to go back. There's so much to see, do, and eat that this tour gets you hooked on the culture. Great way to see a lot in one day, highly recommend." – Crystal, United States
View Photos, Read Reviews & Check Availability
Sintra, Portugal: A Day Trip from Lisbon
---
Lisbon Airbnb Coupon Code
If you're looking to save a bit of money before your trip to Portugal, you can sign up for a new account and save $40 Off Your First Night! You can put that money towards an awesome day-trip or some delicious Portuguese wine!
---
Am I Missing Any Amazing Airbnbs in Lisbon?
Have you visited Lisbon recently and stayed at an incredible Airbnb that you think should be included on this list? Please, do let me know! There seem to be so many awesome Airbnbs in Lisbon, and it was quite difficult to narrow down my list! Or are you a Lisbon Airbnb host and would like your property listed on my list of the best Airbnbs in Lisbon? Send me over your link, and I'll check out the photos and reviews!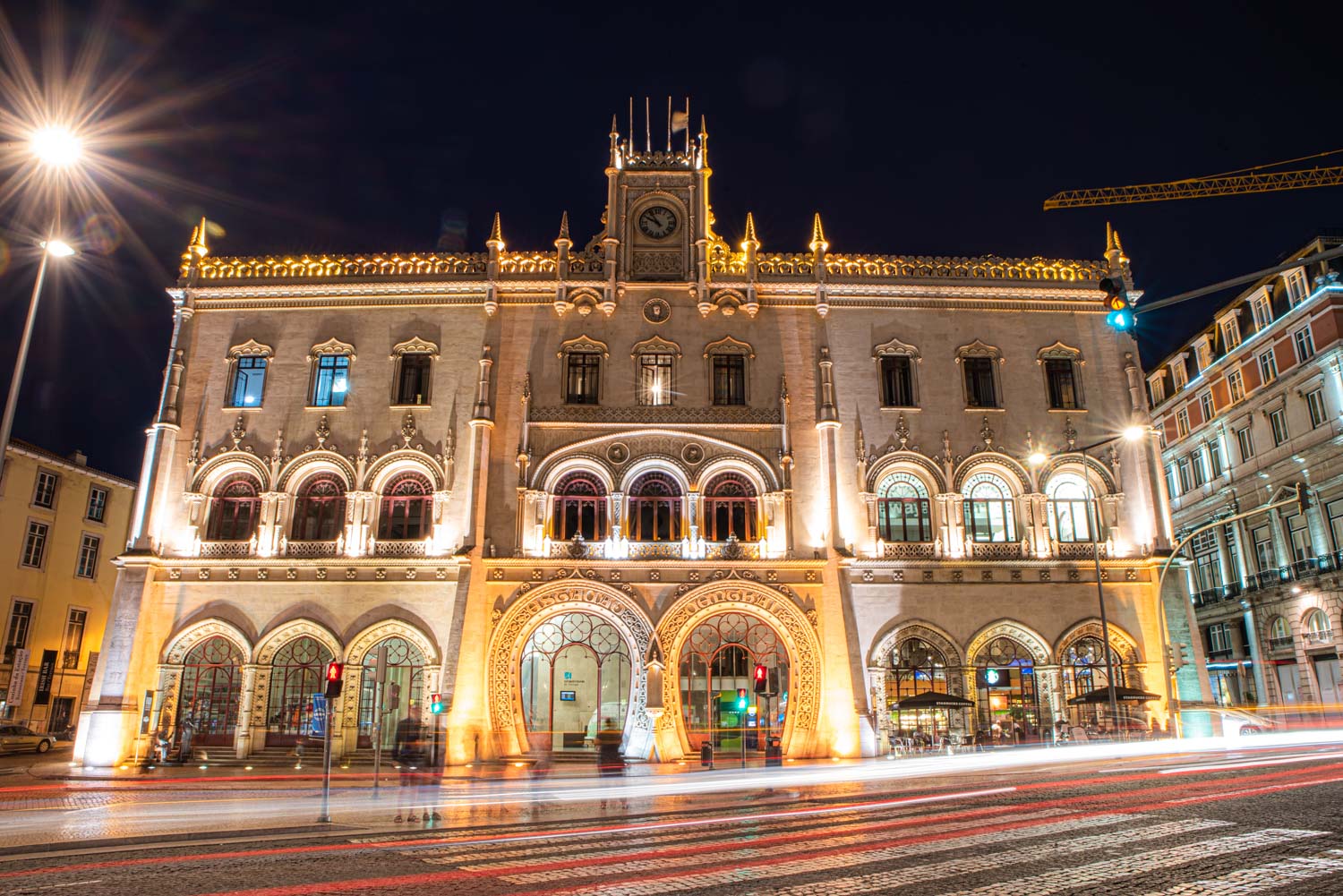 ---
Planning a trip to Lisbon & Europe?
So I've spent over three years living, working, and exploring Europe! I'd love for you to check out a few more of my favorite blog posts below, as I'm sure they'll be incredibly helpful and inspiring for your upcoming Europe travels! While I haven't written too extensively about Lisbon as a destination, I'm sure you'd love a few of these articles!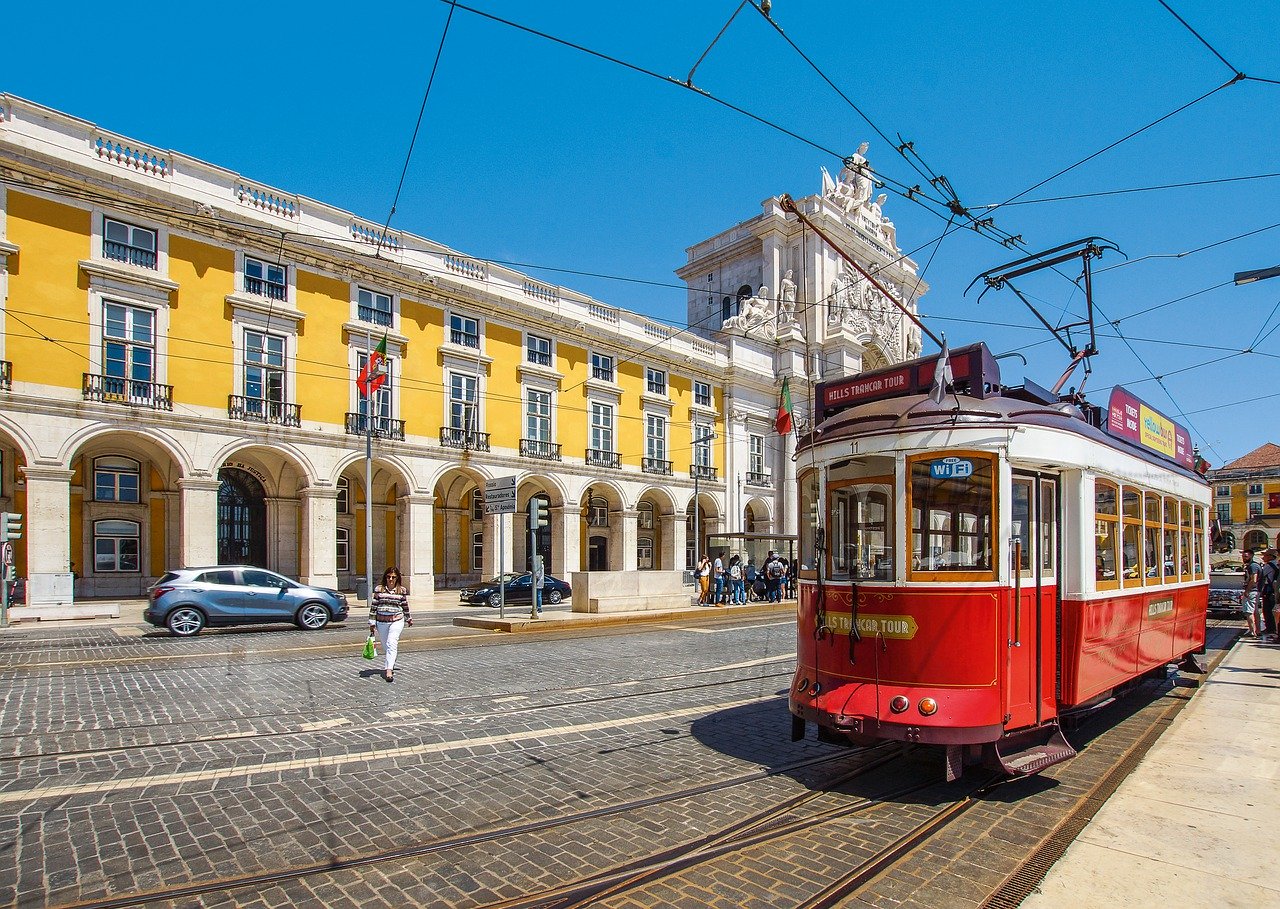 ---
Thanks for reading my Airbnb Lisbon Guide!
Share the Lisbon Airbnb love with your Portugal travel squad!
https://www.jonesaroundtheworld.com/wp-content/uploads/2019/12/Airbnbs-in-Lisbon-.jpg
1000
1500
Dave
https://www.jonesaroundtheworld.com/wp-content/uploads/2017/03/logotry-1-1-300x106.png
Dave
2020-08-15 00:49:31
2020-08-15 18:18:35
The 18 Coolest & Best AirBNBs in Lisbon, Portugal | Airbnb Lisbon Guide