Looking for some fun and famous quotes about Nashville, Tennesee? Well, look no further, as I've compiled this amazing list of Nashville Quotes and Nashville captions perfect for that next Instagram post!
Nashville is not only the capital of the US state of Tennessee, but it's also the state's most populous city. It's home to the American football club Tennessee Titans, and Vanderbilt University, but is most famously known as being the musical capital of the States.
Whether you love country and/or western music, Nashville is the place to be. The city is often referred to as the heart of the country music world. Explore famous venues like the Country Music Hall of Fame or attend one of its great country music festivals.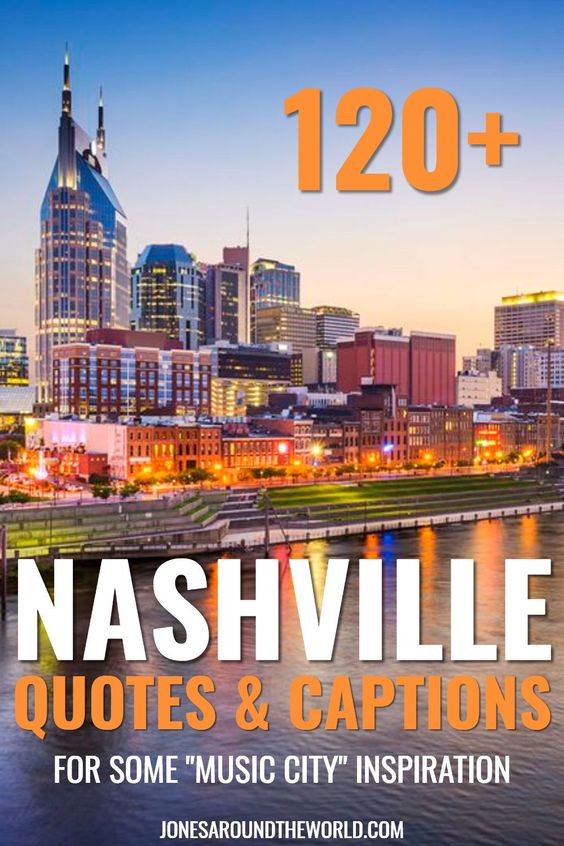 Nashville is a hub of wonderful dining and has various local restaurants and bars that you can indulge in. Those that love good old Southern cooking will feel right at home here.
When you visit the city, you're going to want to take some pictures for your Instagram and other social media feeds. Meaning you'll need a collection of captivating captions to go along with them.
I hope these Nashville captions inspire you to plan that memorable trip to the musical city of the US!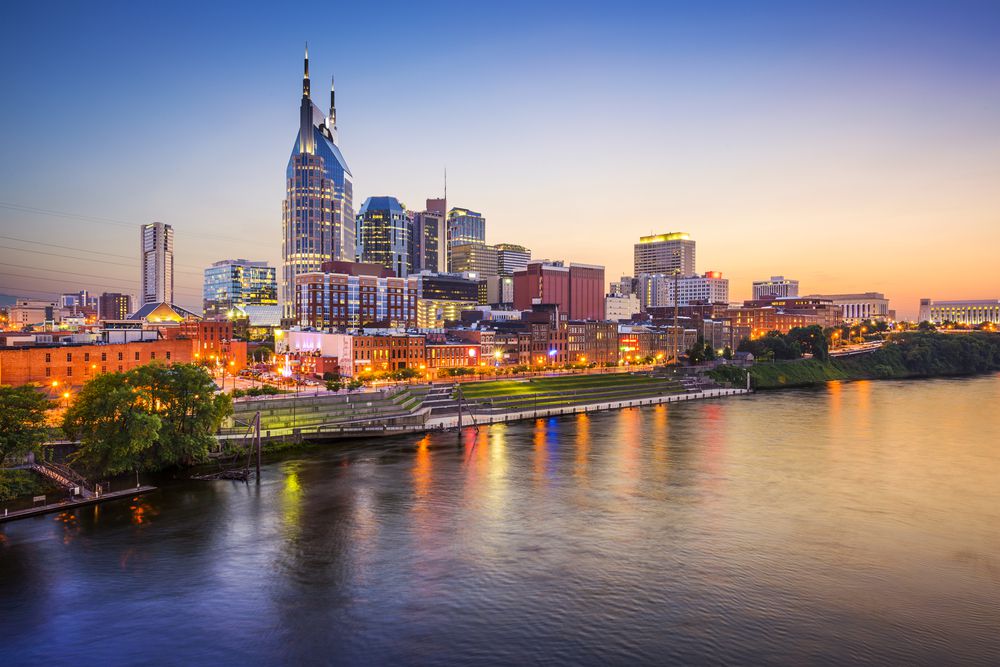 ---
Famous Celebrity Quotes About Nashville
As USA's music capital, it should come as no surprise that the city is frequented by some well-known people from all walks of life. Here are quotes from celebrities sharing their thoughts and feelings on Nashville.
1) "Nashville was totally different than I ever dreamed. I had only seen the music business on television and been to a couple of concerts. I had no clue." – Faith Hill
2) "I belonged to Nashville before I belonged to anyone." – Brandi Carlile
3) "Since I was a kid I just wanted to be in Nashville." – Keith Urban
4) "In Nashville, if people don't like someone, they say, 'I don't really like him,' then add, 'bless his heart.' In Hollywood, they kind of leave that last part off." – Brad Paisley
5) "Nashville is wicked. It's like a proper music community, but it's also quintessentially American. You bump into people there with cowboy hats that spit in jars and call you 'boy.' I just love that." – Ed Sheeran
6) "Nashville is one of the greatest places for the best songwriters in the world. It's been fantastic to live there and to raise our family there. It's a great town." – Faith Hill
7) "Nashville feels like a big little town to me. It's got lots of culture and lots of interesting things to do and lots of interesting people. At the same time, it feels very small and tight-knit and very close. Everyone feels like they know each other." – Ricky Schroder
8) "My absolute favorite meal in Nashville is sweet-potato pancakes at Pancake Pantry" – Taylor Swift
9) "Nashville has always felt perfect. I don't think Third Man Records could exist in any other town that I know of in America. Anything smaller or larger than the size of Nashville, and also the music – the attention that's paid to music in that town is sort of the right kind. It's not too hipster and it's not too fake; it's something in the middle, which is really good ground for a place like Third Man Records, that aims to be genre-less. It's great to be able to have that kind of access." – Jack White
10) "It's a holy city for music." – Hugh Laurie
11) "Nashville, man. That's the place to be." – Willie Geist
12) "Music gives a soul to the universe." – Plato
13) "Music is life. That's why our hearts have beats." – Cecily Morgan
14) "Nashville is the place where I first realized how impossible it is to look at someone and know what is inside them, what special something they possess." – Callie Khouri
15) "There's more women stars in Nashville all the time. They're proving they can do the job the same as a man." – Loretta Lynn
16) "Everybody now thinks that Nashville is the coolest city in America." – Dave Grohl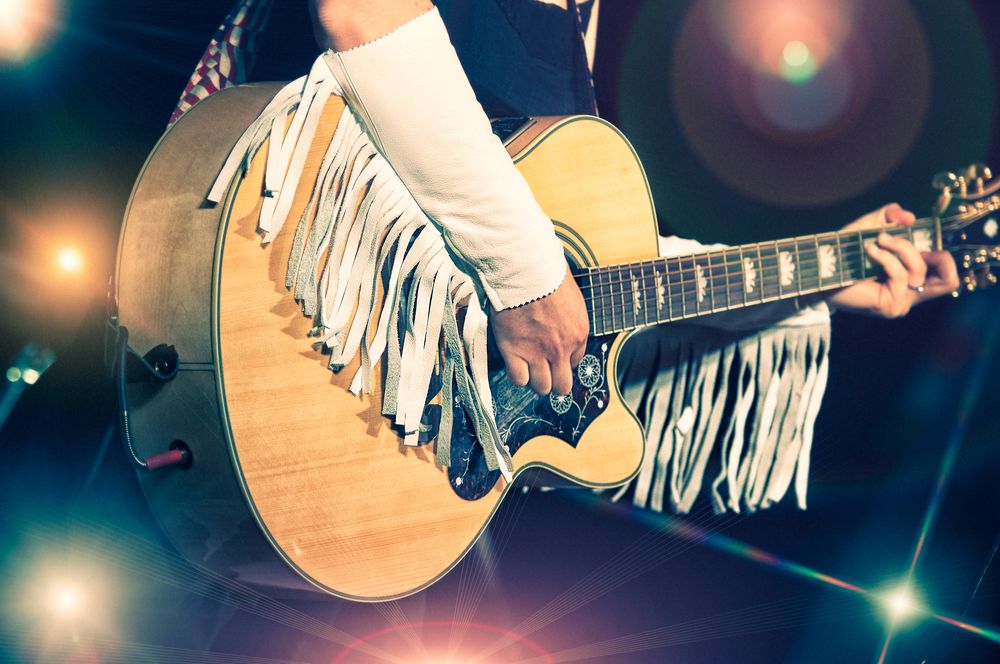 ---
Nashville Instagram Captions
Have a beautiful photo to post to Instagram but struggling to think of a charming caption? Find inspiration here to help create the perfect caption or Nashville pun for your next post.
17) "Wanderlust and city dust."
18) "Nashville looks so good on you."
19) "It was love at first beer flight."
20) "When in doubt, go on a girls' trip."
21) "Live like a local."
22) "This is the most brew-tiful place I've ever been."
23) "We're fueled by coffee and country music."
24) "Take time to do what makes your soul happy."
25) "This city is as sweet as a peach."
26) "Start each day with a grateful heart and a good itinerary."
27) "I followed my heart, and it led me to Nashville."
28) "More bouquets and cowboy boots, please."
29) "Dear, Nashville. You're my absolute favorite."
30) "Peace, love, and the land of country music."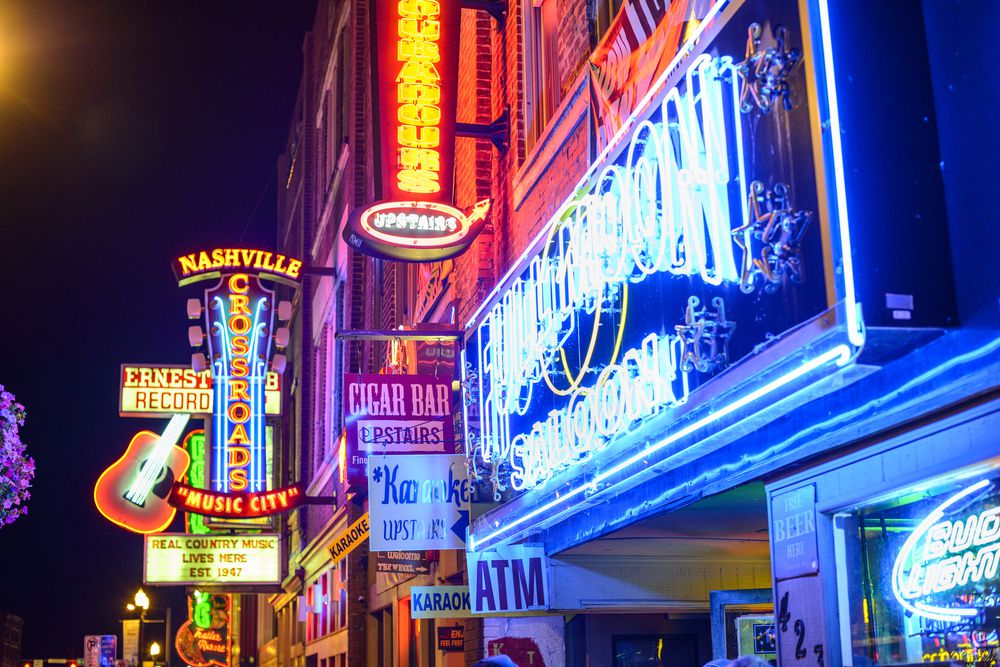 31) "You either love Nashville, or you're wrong."
32) "I'm in a Southern state of mind."
33) "Eat, drink, and celebrate everything in Nashville."
34) "Peace, love, and the land of country music."
35) "I believe in the beauty of Nashville."
36) "She's whiskey in a teacup."
37) "Smashville!"
38) "Music City, USA!"
39) "Life without music? I just can't…"
40) "Music is the medicine of the mind."
41) "Without music, life would be flat."
42) "Her favorite dress is her favorite blue jeans."
43) "Get your honky tonk on."
44) "Keep calm and stay country."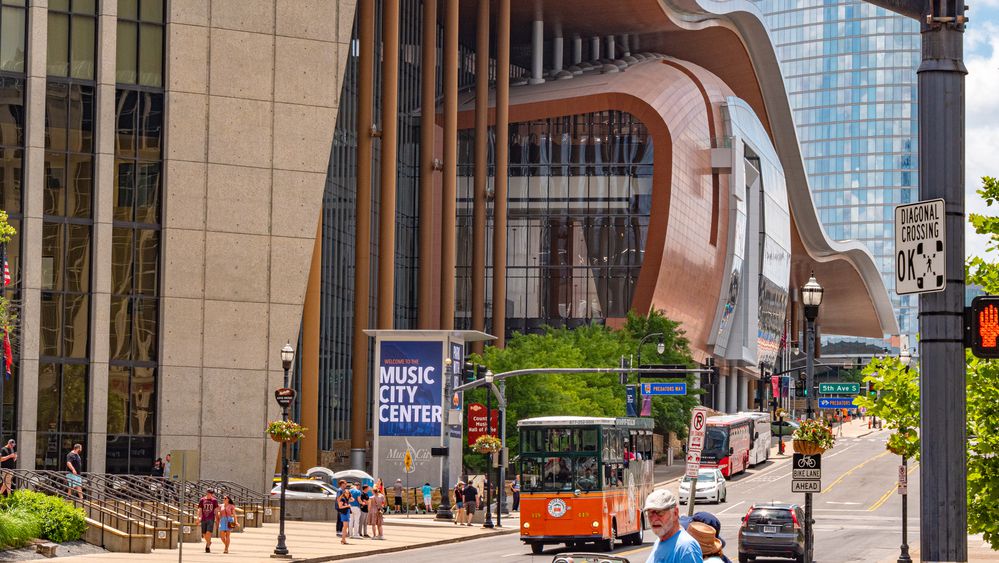 ---
Music and Country Captions for Instagram
Nashville is known as the music capital of the USA, specifically for its country music. It's the starting place for many well-known artists such as Rascal Flatts and Dixie Chicks. Here are some words of wisdom from international and local talents.
45) "Keep on dreamin', even if it breaks your heart." – Eli Young Band, Even If It Breaks Your Heart
46) "Let your dreams stay big, your worries stay small." – Rascal Flatts, My Wish
47) "Funny how a melody sounds like a memory." – Eric Church, Springsteen
48) "Always stay humble and kind." – Tim McGraw, Humble And Kind
49) "Live a little, love a lot." – Kenny Chesney, Live a Little
50) "Cowboy take me away." – Dixie Chicks, Cowboy Take Me Away
51) "We owned the night." – Lady Antebellum, We Owned The Night
52) "With you, I'd dance in a storm in my best dress, fearless." – Taylor Swift, Fearless
53) "Life changes, and I wouldn't change it for the world." – Thomas Rhett, Life Changes
54) "She'll be here until she runs. Some just have to chase the sun." – Kenny Chesney, Wild Child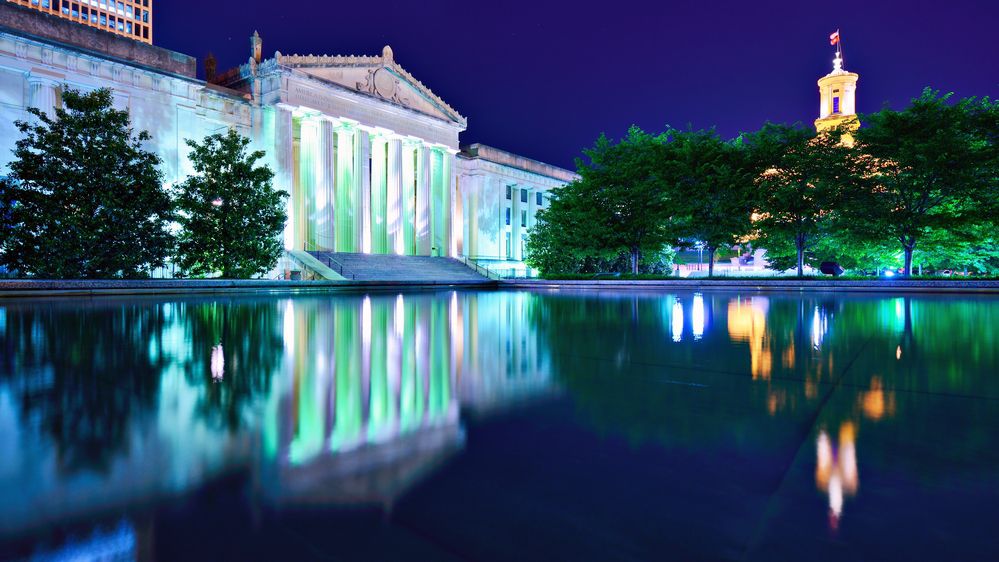 55) "To me, songwriting is the backbone of Nashville. Looks can go, fads can go, but a good song lasts forever." – Alan Jackson
56) "Real folk music long ago went to Nashville and left no known survivors." – Donal Henahan
57) "Nashville has a great creative atmosphere. It's a small, close-knit music community that you can't find anywhere else." – Kim Carnes
58) "I think it took me a while to convince Nashville that what I do is genuine and my heart's in the right place, and I love country music." – Keith Urban
59) "Holland is to dance music what Nashville is to country." – Afrojack
60) "L.A. to me feels like music industry, and Nashville to me feels like music community." – Sheryl Crow
61) "It was just like a dream. I could have ended up with an album that's not all that different from anything else coming out of Nashville. Mutt made the difference. He took these songs, my attitude, my creativity, and colored them in a way that is unique." – Shania Twain
62) "My favorite place in the whole world is Nashville. Because it's my home, it's Music City. It's like, everybody there is so artistic and so creative, and nice! Everybody's really friendly." – Taylor Swift
63) "For me, and this may not be everybody, but because I do love country music so much, there's such a feeling of home in Nashville, especially because it's such a small town. You bring up one song, everybody knows who wrote it, everybody knows their mother and what their cell number is, and all of the stories." – Garrett Hedlund
64) "If you had told me when I was starting out that I would be coming down to Nashville, kind of weaving in and out of the country scene, I never would've thought that in a million years." – Kid Rock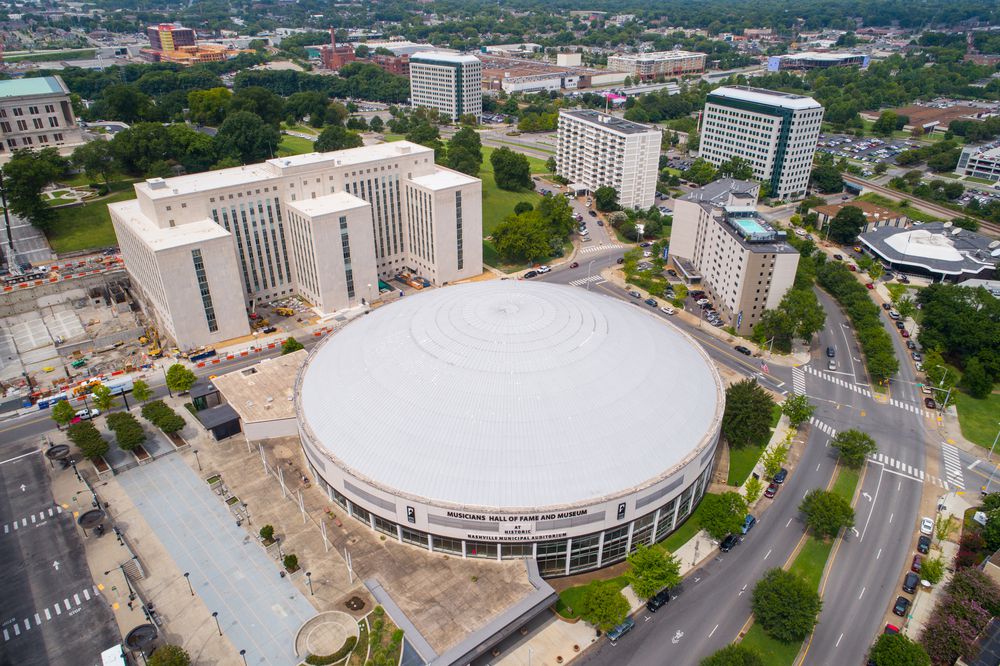 ---
Funny Nashville Quotes
There is an endless supply of Nashville sayings and quotes out there. Some are inspirational, some are well-known, and others are comical. These quotes are sure to make you smile and perhaps even let out a giggle.
65) "I think Nashville could use some better shopping!" – Carrie Underwood
66) "I like to sing. I write to music. Country songs. You have to if you're in Nashville. It's part of the lease. You sign a lease that says, I will write country songs and pay my rent on time." – Jim Varney
67) "Going to Nashville to meet the in-laws was the first time when I'd been in America and not been seen as some sort of eccentric character with a cute accent." – Nick Lowe
68) "Every July, I look forward to taping a Christmas show – in July in Nashville. In 98-degree weather. I love it." – Larry the Cable Guy
69) "It is always weird to be in the studio working on Christmas music in June and July, so we decorated the entire studio, we really did. We brought out lights, fake trees and decorated the place to get in the Christmas spirit. You'd leave the studio, and it'd be 100 degrees out in Nashville, but nonetheless, a great experience." – Dave Haywood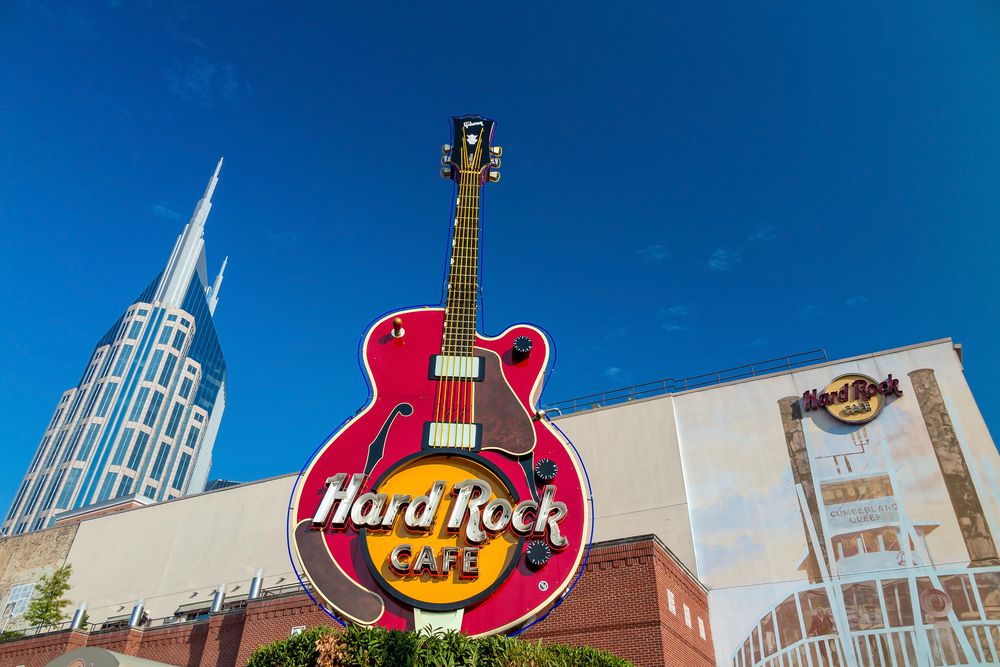 ---
Quotes to Inspire Your Trip to Nashville
Nashville has it all. The city offers great Southern comfort food which can be combined with a fun night out in its vibrant music scene! These quotes will make you want to hop onto a plane or get into your car and visit Nashville ASAP.
70) "One of the magical things about Nashville is just how many incredibly talented people are here and the way they support each other." – Callie Khouri
71) "I love Nashville. It seems like everywhere you walk, there's great music coming out of every wall." – Imelda May
72) "There is such a cool vibe in Nashville. It has the excitement of a big city, but also has this amazing small-town feel. I have definitely come to call it my home, and have my favorite go-to spots. But most of all it's the people. The Southern charm, and hospitality. And some great shopping never hurts. As fun as Music City is during the day, the real magic happens at night… The lights, the energy, the music, how could you not love this town?" – Hayden Panettiere
73) "I love Nashville, and I love the south, but on a professional level, I had started feeling smothered by the Nashville way of doing things." – Deana Carter
74) "Nashville used to have more integrity than just looking at the bottom line." – Crystal Gayle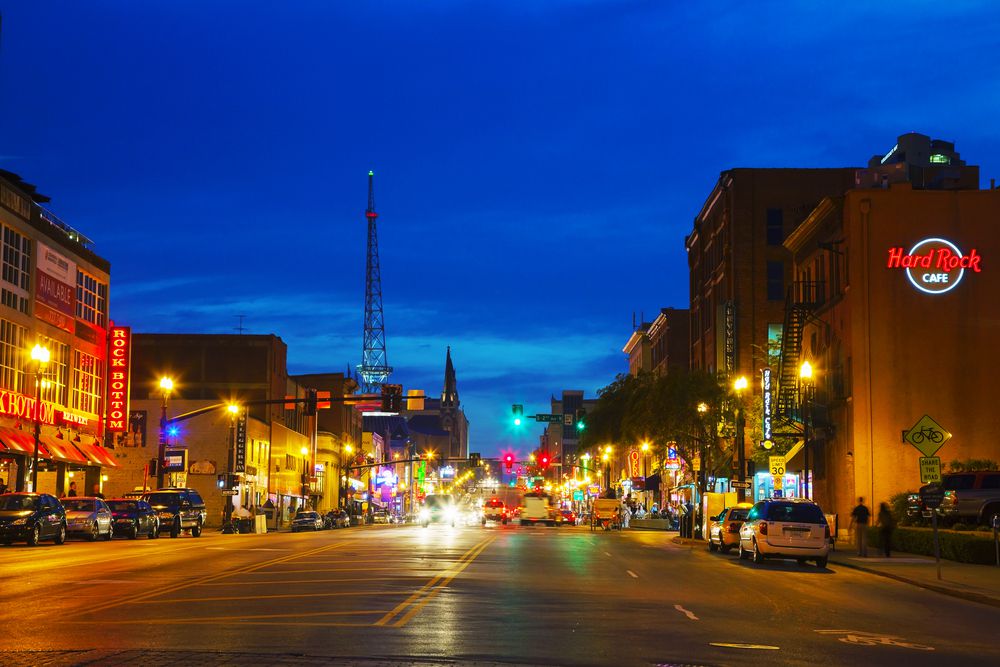 75) "I came to Nashville, not to bring inspiration, but to gain inspiration from the great movement that has taken place in this community." – Martin Luther King Jr.
76) "It's the warmest, loveliest community I've ever set foot in. For me, it's the perfect place to live. It's the best part of America." – Nicole Kidman
77) "Nashville is such a fantastic city, with this great creative music energy. Then there's that Southern hospitality, you can't beat that." – Sam Palladio
78) "I admire this town a lot. They take care of their own. There's not a lot of places in the world, much less America, that do that. It's just a great place." – Justin Timberlake
79) "The enticing allure of Nashville is that there is always something new coming down the pike. Put this record on and you'll hear footsteps." – Tom T. Hall
80) "I think of Nashville as a very natural place. We're easy-going, we are ourselves. There isn't a lot of preening or trying to impress. So it's an easy place to just be and that is a good state from which to write." – Ann Patchett
81) "From the moment I stepped foot in Music City I have had a love affair with the people and burgeoning culinary scene. This city's long, highly-respected cultural history, coupled with the recent growth and development is inspiring. I could not be happier with my decision and I'm truly excited to call Nashville my home." – Maneet Chauhan
82) "I love Nashville. I've been here so many times… oh man, I would stay here for a year if I could. It's just so much fun." – Jimmy Fallon
83) "The thing about Nashville is, it's not just country music…There's rock & roll, there's every kind of music. It's just a music town…There's so much fun stuff to get in to." – Connie Britton
84) "There's an energy about Nashville that I love and I miss. And it's so awesome right now. It has a new energy that's so cool." – Trisha Yearwood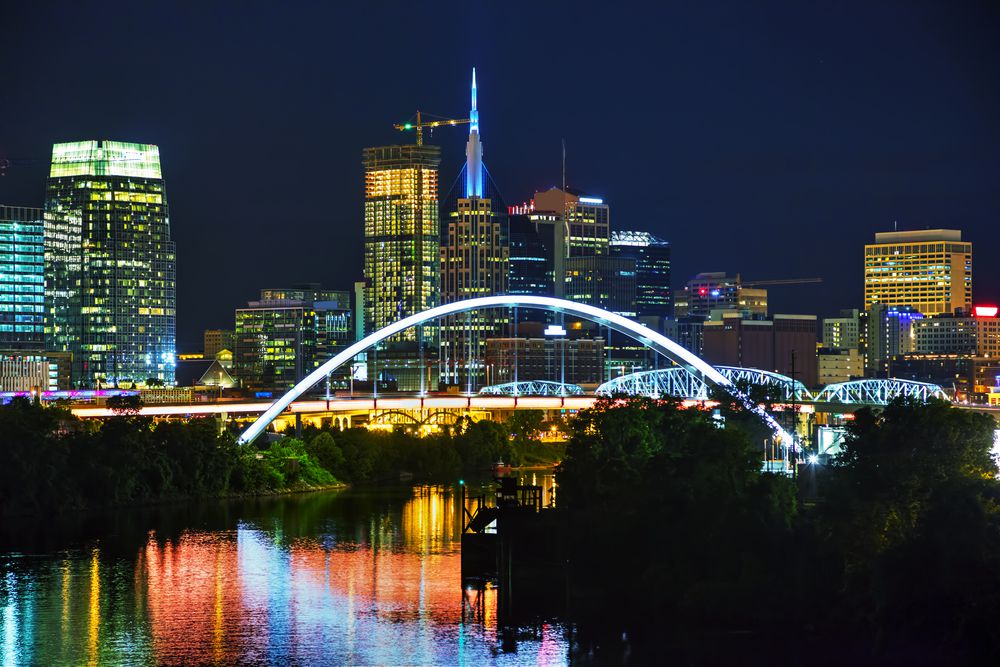 ---
Nashville Phrases
When visiting you want to be up to speed on all of the local phrases and lingo, so you can blend in with the locals. Here are some interesting ones that you might or might not have heard before.
85) Y'all: You all. Everyone.
86) Bless your heart: When you say "bless their/her/his heart" at the end of any insult or juicy gossip comment, it makes it okay.
87) Southern charm: Southerns are known for their warmth and hospitality.
88) Honky Tonkin': Describes what visitors/tourists are doing while wearing their cowboy hats.
89) Fixin': Is used instead of phrases like "I'm going to" or "getting ready to."
90) Meat and three: A typical Southern dinner. As the name suggests it consists of meat and three sides, with a large focus on mashed potatoes and gravy.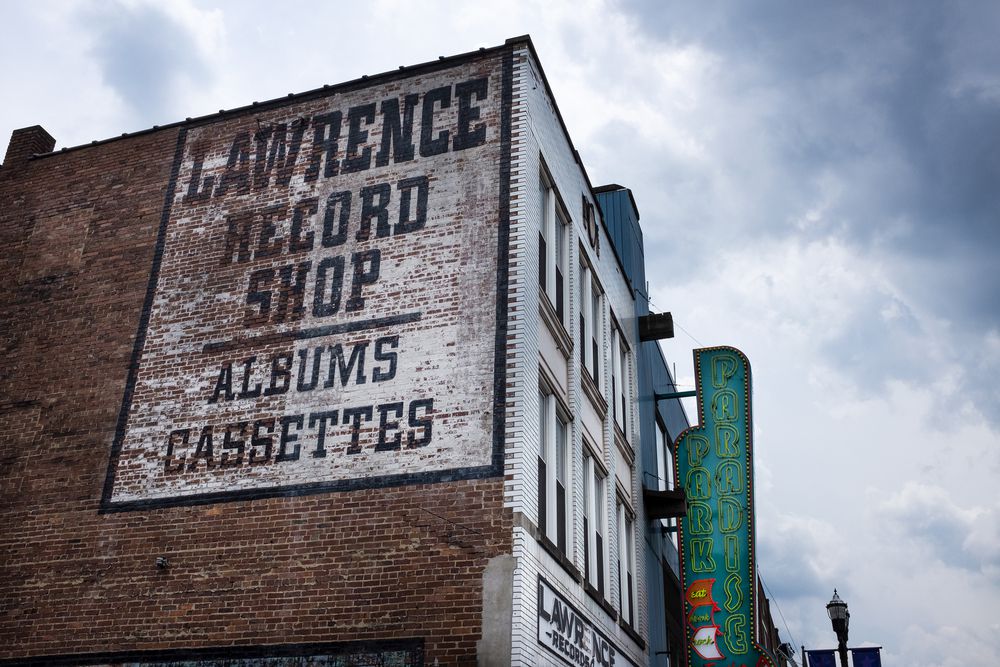 91) Athens of the South: A nickname of Nashville.
92) Vols: Represents the athletes of the University of Tennessee.
93) Commodore: Represents the Vanderbilt University athletes. They are the in-state rival of the Volunteers (Vols).
94) Preds: Is short for the "Nashville Predators," the local professional hockey team.
95) Smashville: As the name suggests it's where the Preds (hockey team) smash their competition.
96) Titans: The local professional football team.
97) Hot Chicken: A local specialty. It is traditionally served on white bread and is complimented with pickles – be careful the dish is spicy!
98) Winder: A window.
99) Pitch a fit: This is a local expression. A real Southerner knows you don't have a hissy fit, but rather you pitch one.
100) Hold your horses: Be patient. Wait a second.
101) Supper: Dinner
102) Stompin' grounds: Your home neighborhood. Where you're from.
103) SAT Co: A favorite amongst Nashville locals. San Antonio Taco Co. is a local establishment that sells affordable Tex-Mex and buckets of Corona beer.
104) God's Country: US south.
105) The Nashville Way: Refers to how races work together, especially with regards to the civil rights movement.
106) Paris: A little town 86 miles northwest of Nashville. It's known for having a 60-foot replication of the Eiffel Tower and for hosting the "World's Biggest Fish Fry" every April.
107) Tax-free weekend: Each year in August, people can go shopping during a weekend and certain items will be tax-exempted.
108) Barbecue: How locals prepare their meat. Usually, it's Memphis-style, meaning it is slow-cooked in a pit.
109) It ain't the heat, it's the humidity: A phrase that has to be felt. If you visit sometime in June, you will know what this means.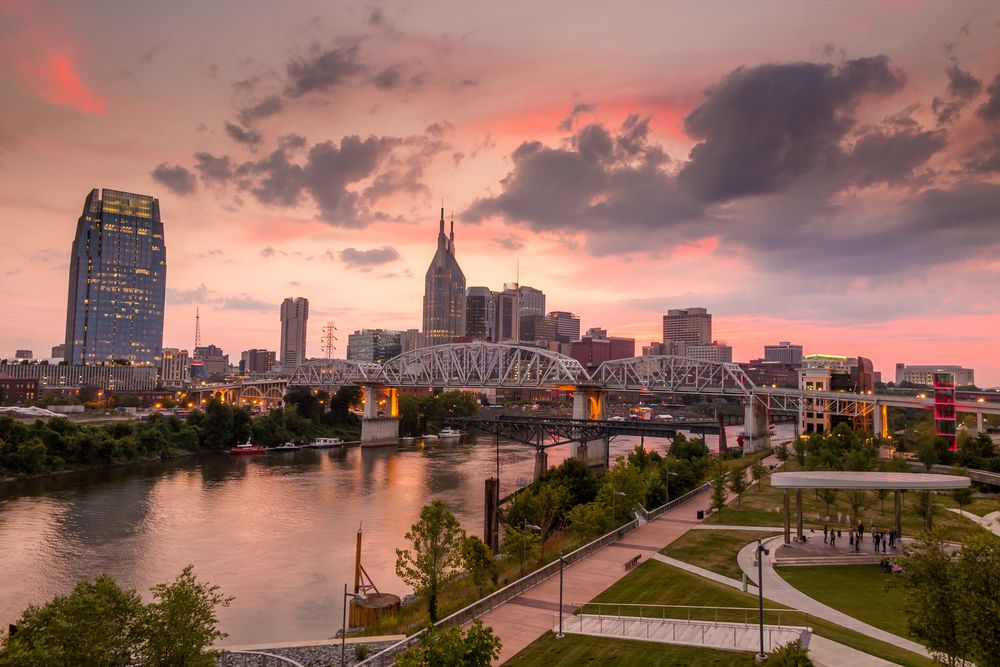 ---
Quotes About The South
You can't talk about Nashville and not mention the American south. The region is known for its culture and history. They have developed their own customs, musical styles, and cuisines, which have set it apart in some ways from the rest of the United States. These quotes capture what the southern American lifestyle really is about.
110) "There are no ideas in the south, just barbecue." – Pat Conroy
111) "In the south, history clings to you like a wet blanket." – Tim Heaton
112) "Southern women like their men religious and a little mad." – Michael Shaara
113) "You learn to forgive (the south) for its narrow mind and growing pains because it has a huge heart." – Amanda Kyle Williams
114) "Puttin' on a cowboy hat & a pair of boots doesn't make you country." – Kellie Elmore
115) "Southern women see no contradiction in mixing strength with gentleness." – Sharon McKern
116) "Because I was born in the south, I'm a Southerner. If I had been born in the North, the West, or the Central Plains, I would be just a human being." – Clyde Edgerton
117) "In the North, he discovered, courtesy was considered a barometer of genuine esteem; for any decently brought up Southerner, good manners were simply habitual." – Mary Doria Russell
118) "Southerners smile more than other Americans." – John Shelton Reed
119) "Being a Southern person and a blonde, it's not a good combination. Immediately, when people meet you, they think of you as not being smart." – Reese Witherspoon
120) "From the mountains of Virginia to the Texas Plains there is a Southern way of life and it begins with hospitality and a proper emphasis on good cooking." – Winifred G. Cheney
121) "The Southerner always tended to believe with his blood rather than his intellect." – Marshall Frady
122) "I like the south because it is so much warmer on the sidelines than it is up North." – Tom Landry
123) "Southerners know you can't be considered a serious Southern cook if you don't know how to make peach cobbler." – Trisha Yearwood
124) "The south is a region that history has happened to." – Richard Weaver
125) "The most beautiful voice in the world is that of an educated Southern woman." – Winston Churchill
126) "Southerners make such good novelists; they have so many good stories because they have so much family." – Gore Vidal
127) "People may think of Southern humor in terms of missing teeth and outhouse accidents, but the best of it is a rich vein running through the best of Southern literature." – Roy Blount Jr.
128) "A true Southerner will never say in 2-3 words what can better be said in 10-12." – Charles Kuralt
129) "Southern women can say more with a cut of their eyes than a whole debate club's worth of speeches." – Allison Glock
130) "Storytelling and copulation are the two chief forms of amusement in the south. They are inexpensive and easy to procure." – Robert Penn Warren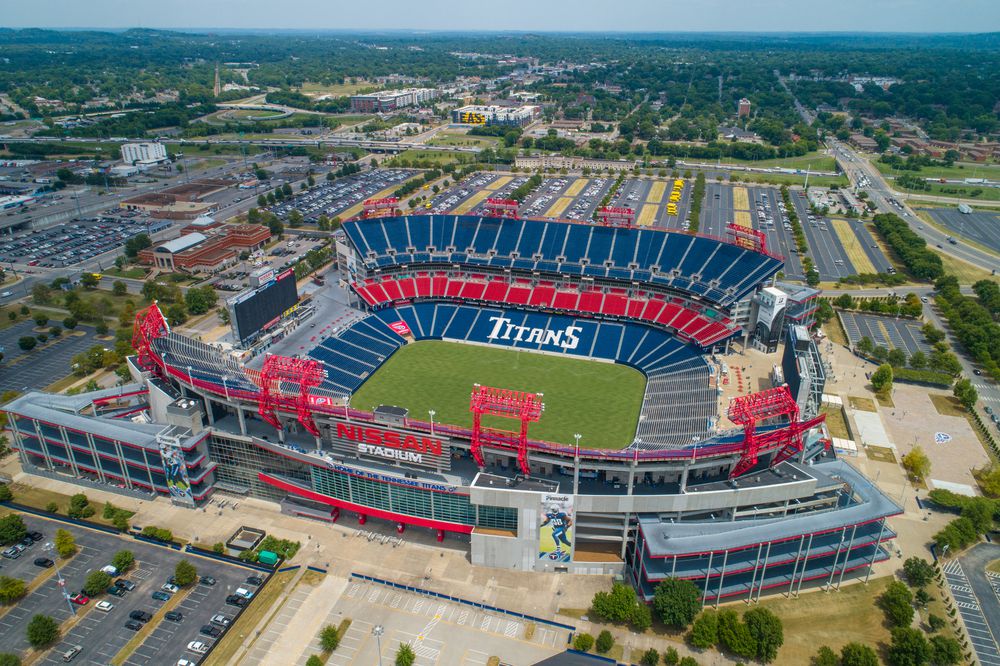 ---
Did I Miss Any Famous Quotes About Nashville?
The list of quotes about Nashville, TN is truthfully never-ending. As the city is home to so many creative minds and deeply loved by so many people, the list of quotes is bound to keep expanding.
If you think I've missed a quote that represents what Nashville is all about, feel free to contact me via social media or email. I'll do my best to add it to the list!
Feeling inspired to visit the city after reading all these great sayings and captions but need help choosing the right place to stay? Check out the best Airbnbs in Nashville to help make your trip unforgettable.
---
Looking for some travel inspiration?
My travel blog is filled with tons of articles that talk about airbnbs, music festivals, photography, destination guides, travel itineraries, and so much more! I'd love for you to take a browse through a few of my favorites below, and feel free to shoot me a message on social media with any questions you've got! While I haven't written much about South Padre or Texas, I'm sure you'd love a few of these articles below!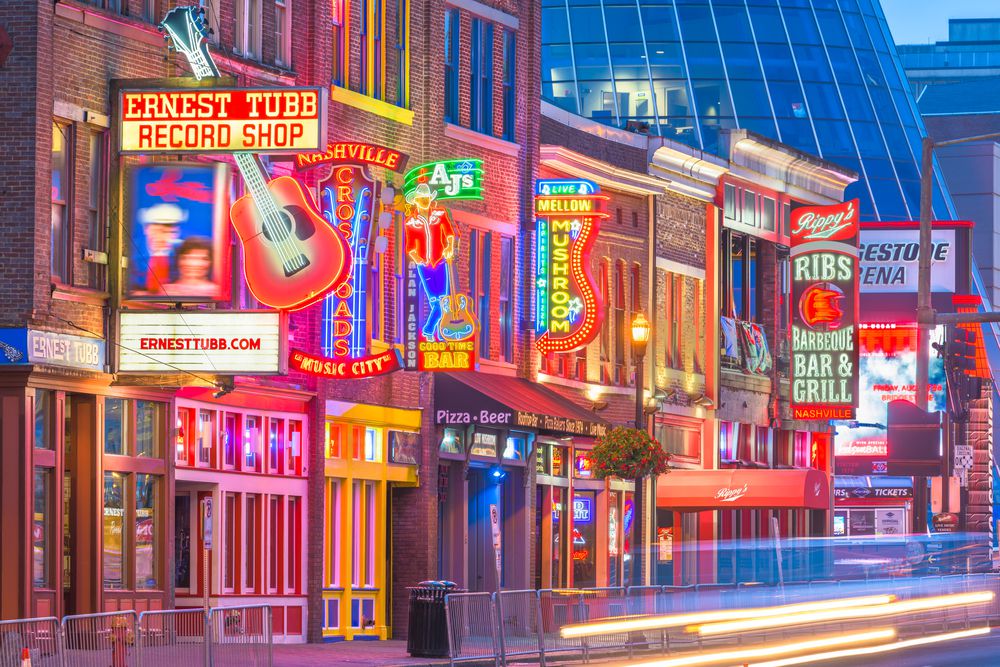 ---
Thanks for reading these awesome quotes about Nashville!
Share these Nashville Quotes with your Tennesee crew!
https://www.jonesaroundtheworld.com/wp-content/uploads/2020/06/Quotes-about-Nashville.jpg
667
1000
TravelTractionsJATW
https://www.jonesaroundtheworld.com/wp-content/uploads/2017/03/logotry-1-1-300x106.png
TravelTractionsJATW
2020-06-24 23:03:52
2021-09-21 20:50:23
120+ Nashville Quotes & Captions For Some "Music City" Inspiration