Looking for some fun and famous quotes about Arizona? Well, look no further, as I've compiled this incredible list of Arizona Quotes and Arizona captions perfect for that next Instagram post!
Arizona is known mostly for its intense heat and the Grand Canyon. It's an iconic desert state, gorgeous, arid, and uniquely striking. It's also a key political state, sitting right on the border with Mexico.
Everyone who visits or lives in Arizona is sure to have an opinion about the state – it certainly makes an impression. Whether it's funny, frustrated, witty, or beautiful, there are plenty of interesting quotes and opinions about the Copper State.
I've put together all the best quotes about Arizona, from celebrity quotes and local sayings to excerpts about the area from literature and music. Interested in visiting Arizona for its desert or its brilliant music festivals, or just curious about this extraordinary place? You're sure to find inspiration here.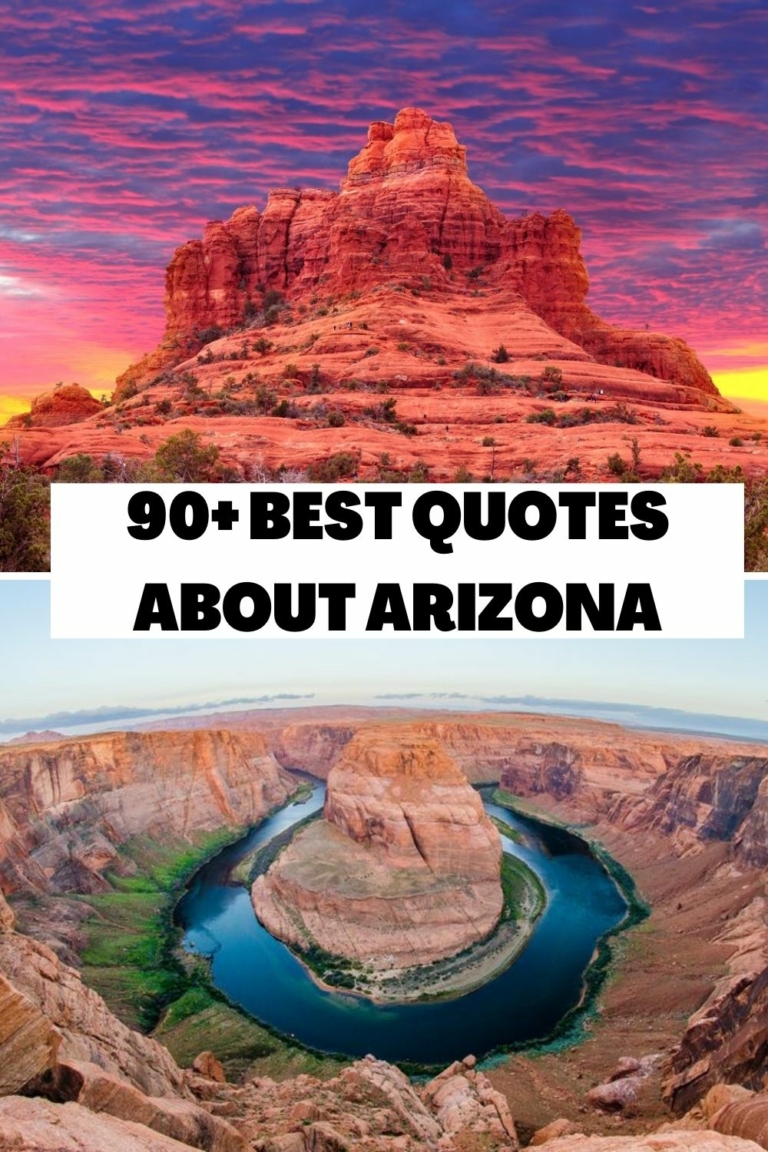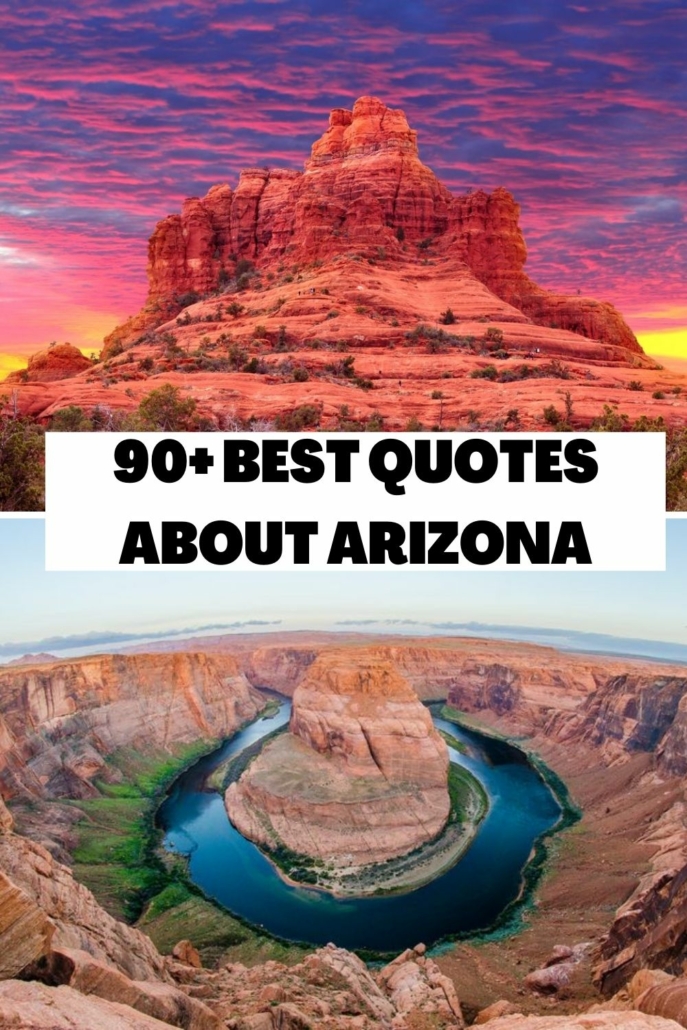 ---
The Best Short Arizona Quotes
There are a lot of great quotes to choose from, but these are a few of the top Arizona quotes. They capture the essence of the state more than anything else, from its beauty to its harshness.
1) "Then the wind blew cool through the pinyons on the rim. There was a sweet tang of cedar and sage on the air and that indefinable fragrance peculiar to the canyon country of Arizona." – Zane Grey
2) "Nowhere on this planet is the desert as fascinating as it is in Arizona." – Joseph Stacey

---
3) "You know you're an Arizona native, when in your heart you're sure that at the end of the rainbow there is not a pot of gold but a good Mexican restaurant." – James W. Cook
4) "Almost everyone in the world knows something about Arizona, and some of it is even true." – Jim Turner
5) "The Arizona desert takes hold of a man's mind and shakes it." – David W. Toll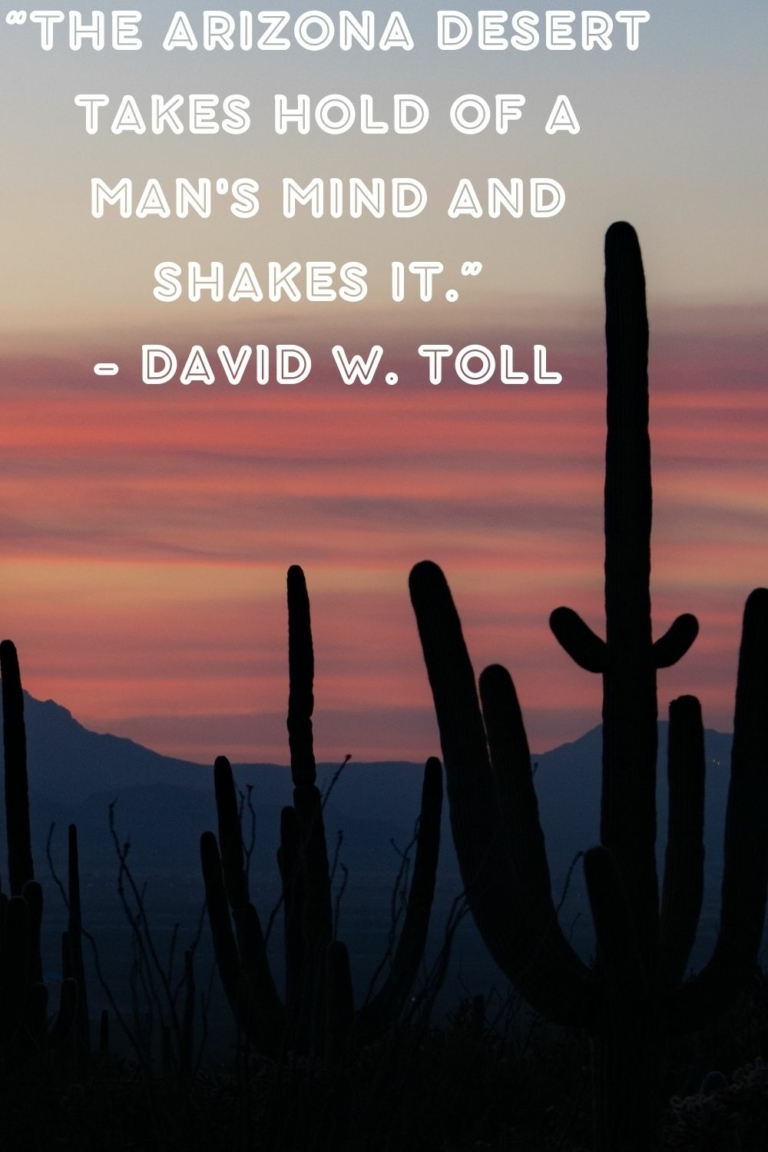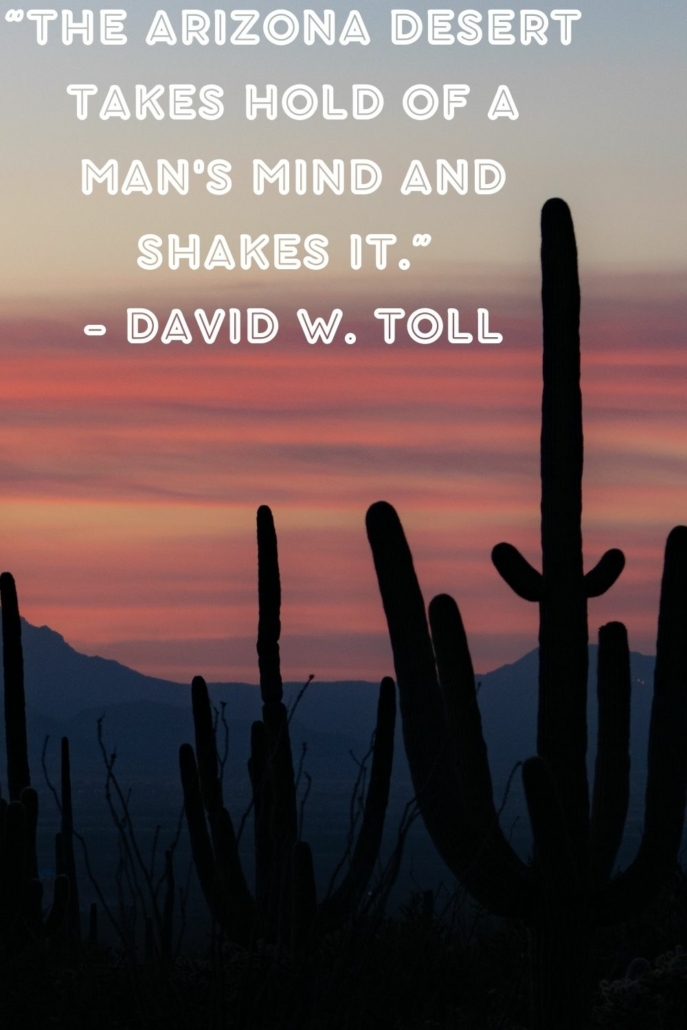 6) "Baseball, it is said, is only a game. True. And the Grand Canyon is only a hole in Arizona. Not all holes, or games, are created equal." – George Will
7) "Even the plants in Arizona wanted to hurt you." – Janette Rallison
8) "Arizona is gorgeous. The sunshine in Arizona is gorgeous red." – Cecilia Bartoli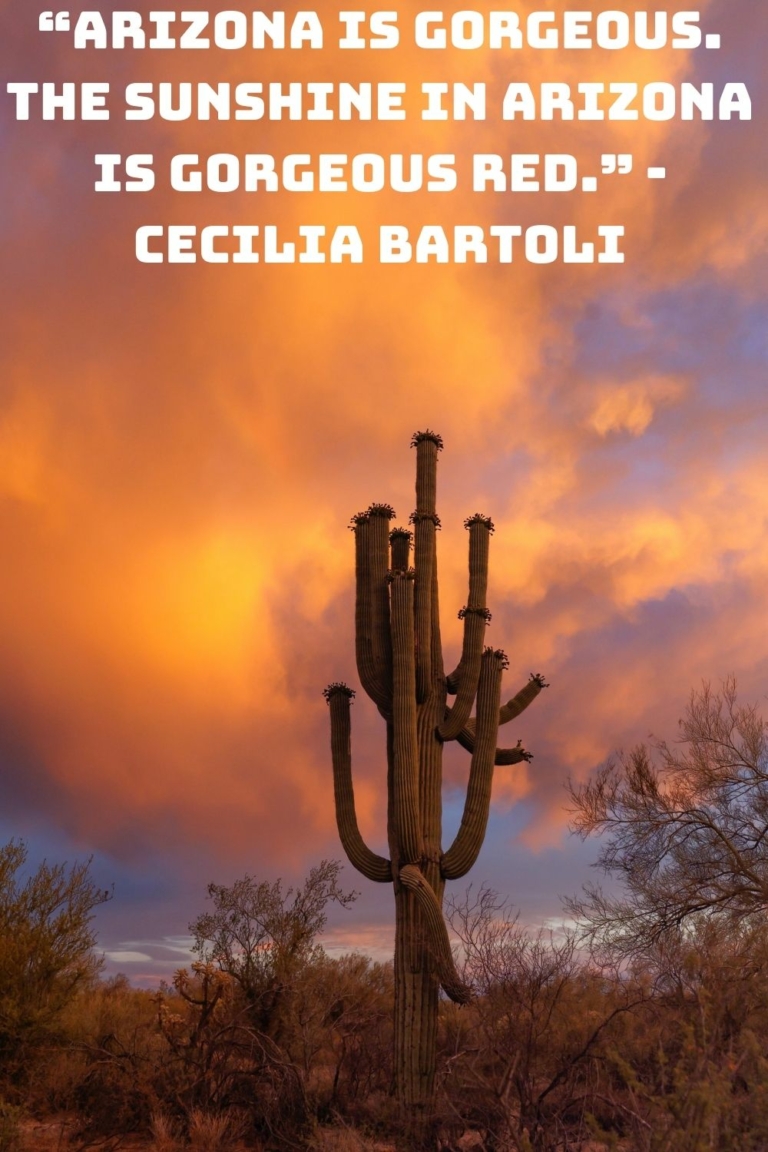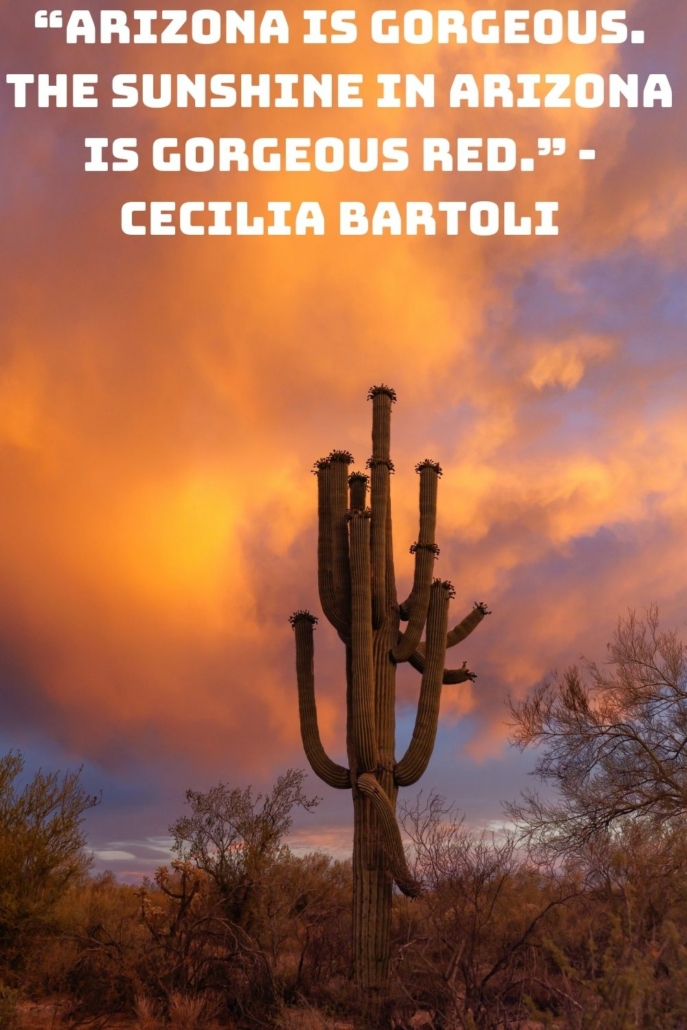 9) "Out of labor's struggle in Arizona came better conditions for the workers, who must everywhere, at all times, under advantage and disadvantage work out their own salvation." – Mary Harris Jones
10)"Arizona may be the only state in America where mothers don't tell their children that someday they can grow up and be president." – John McCain
11) "Arizona is a great place to be a radiation researcher." – Steven Magee
12) "You know you're an Arizona native when you take rain dances seriously." – Skip Boyer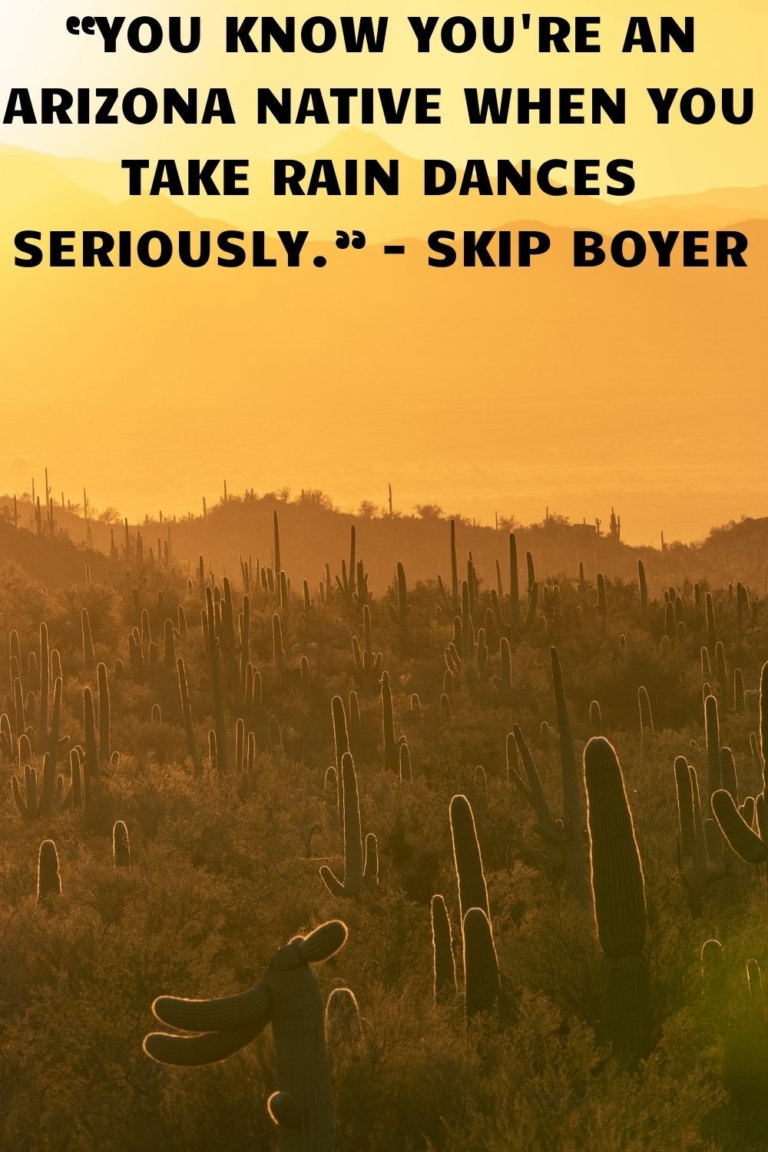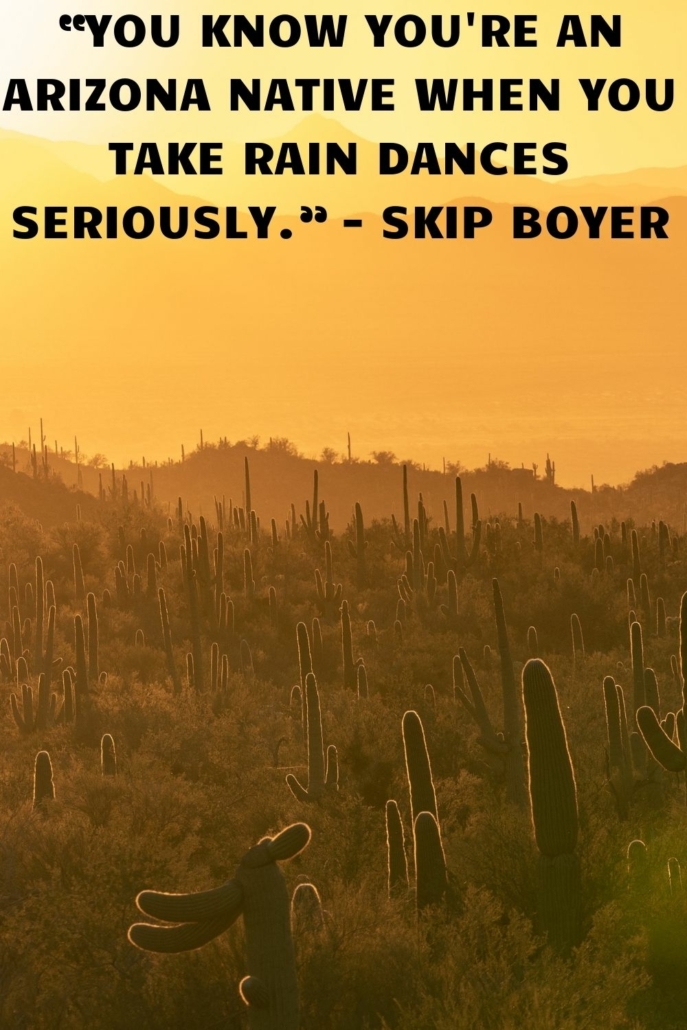 ---
Arizona Quotes About the Heat
Given that Arizona is perhaps the most famous desert state in America, we know it gets hot. Really hot. The people here have adapted to the pressing, consistent heat. But that doesn't mean they don't have something to say about it. And visitors may find it a bit of a shock!
13) "In Arizona, shade trees are your best friends and occasionally the basis of small civil wars over parking." – Terri Guillemets
14) "Arizona changes its state motto to Damn, it's hot." – Greg Proops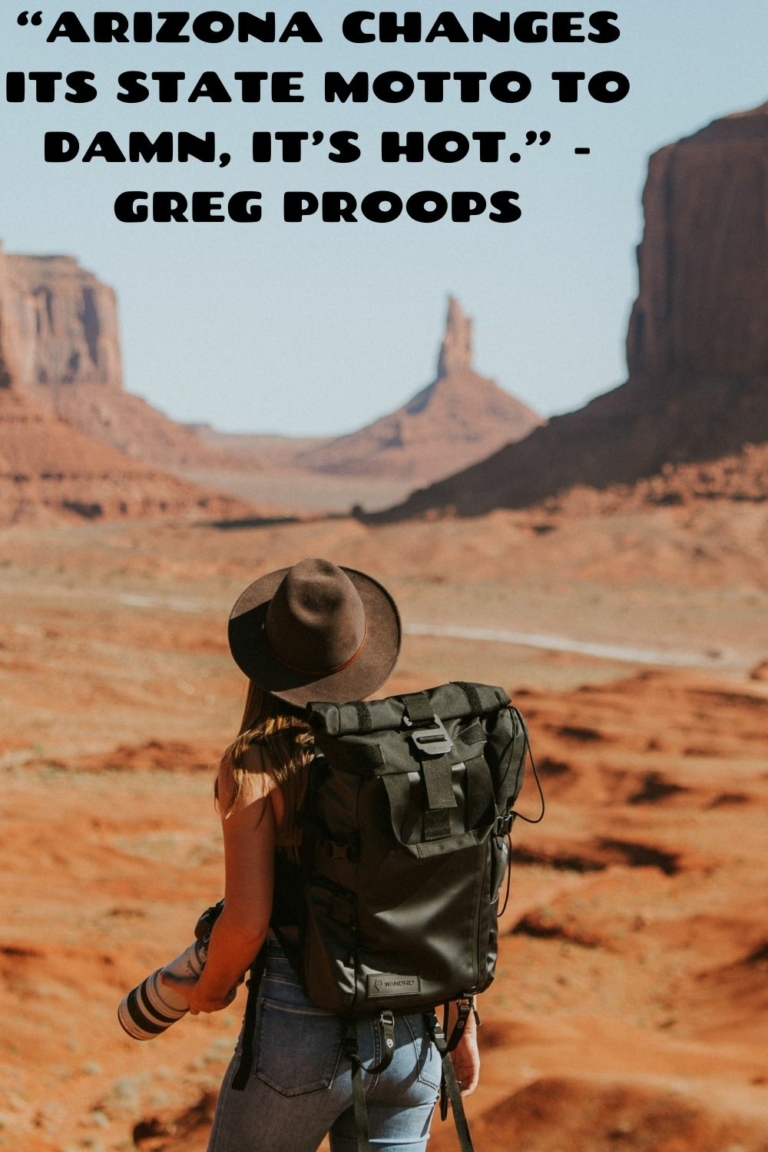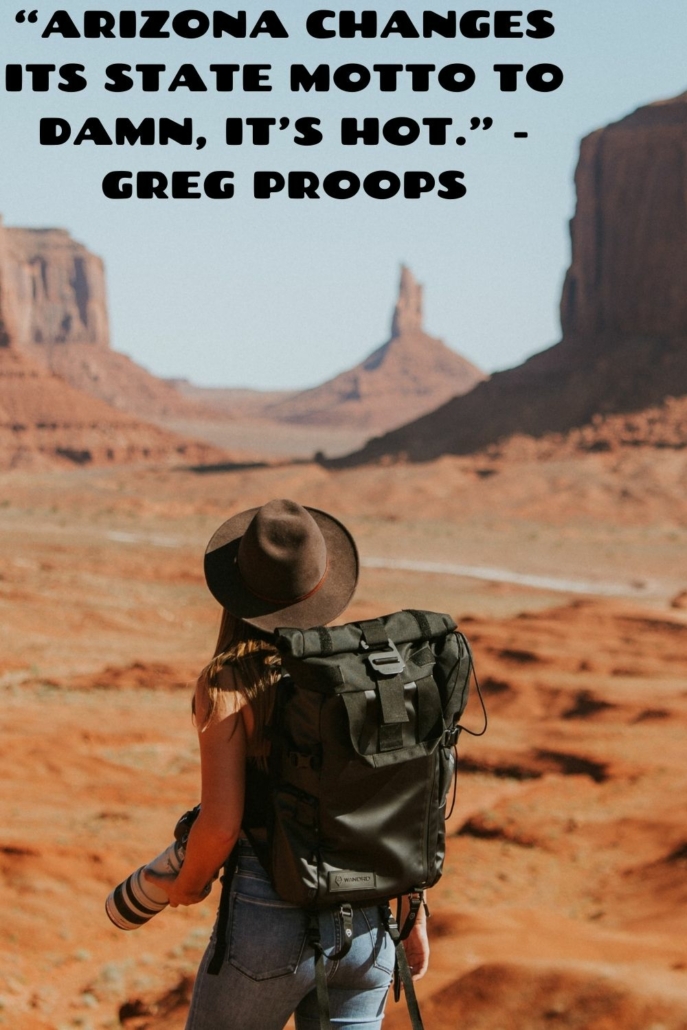 15) "You know you're an Arizona native, when a rainy day puts you in a good mood." – Marshall Trimble
16) "I hate Arizona. It's always eight hundred degrees outside and everybody's always saying, 'But it's a dry heat!' So's the inside of my microwave" – Joan Rivers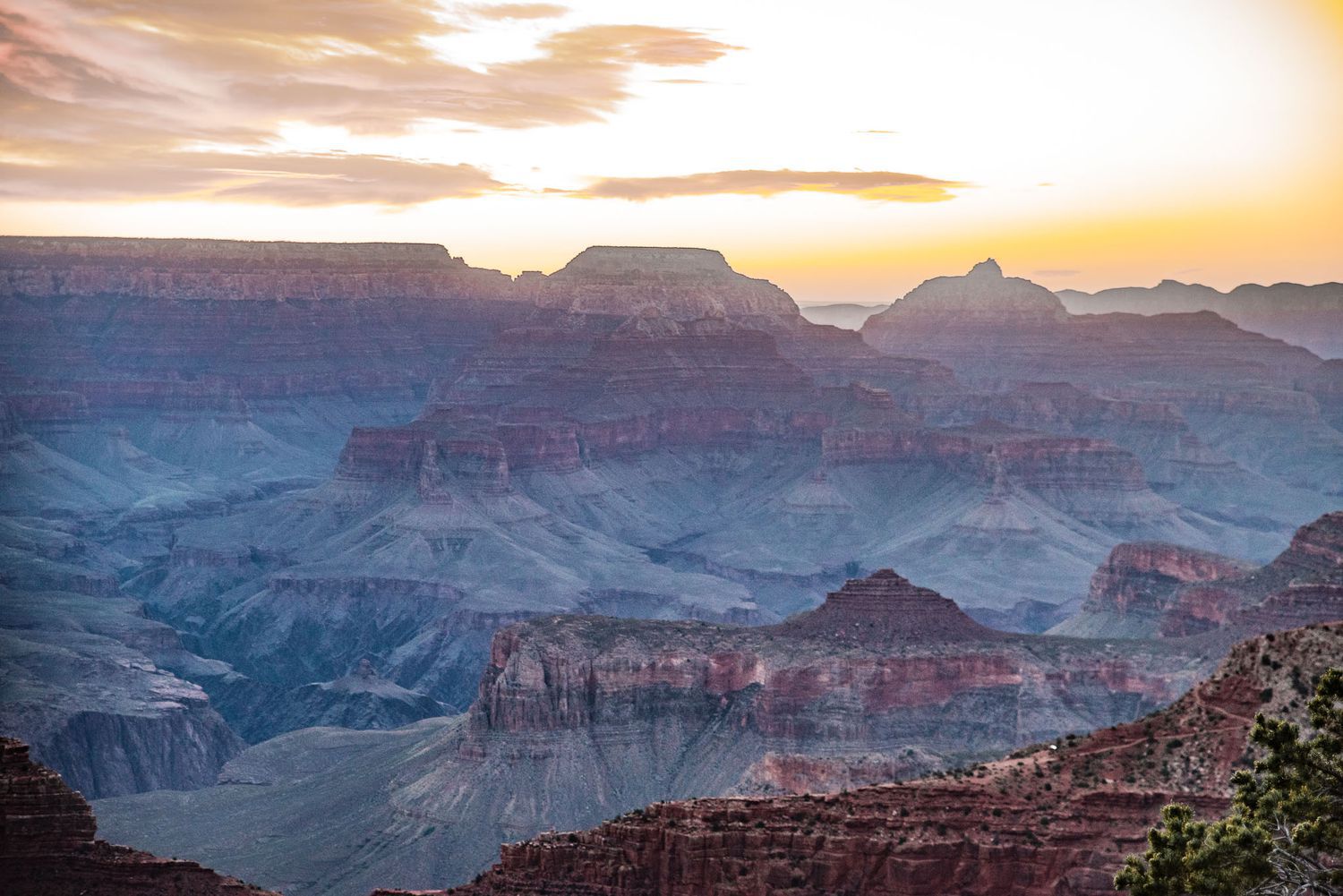 ---
Local Arizona Sayings
You may notice a trend here… the local sayings in Arizona are mostly about the extensive heat and the impact it has on your daily life. They're funny and relatable, the perfect comments to make on a summer day in the state.
17) "Yes, but It's a Dry Heat."
18) "You know you're from Arizona when you feed your chickens ice cubes to keep them from laying hard-boiled eggs."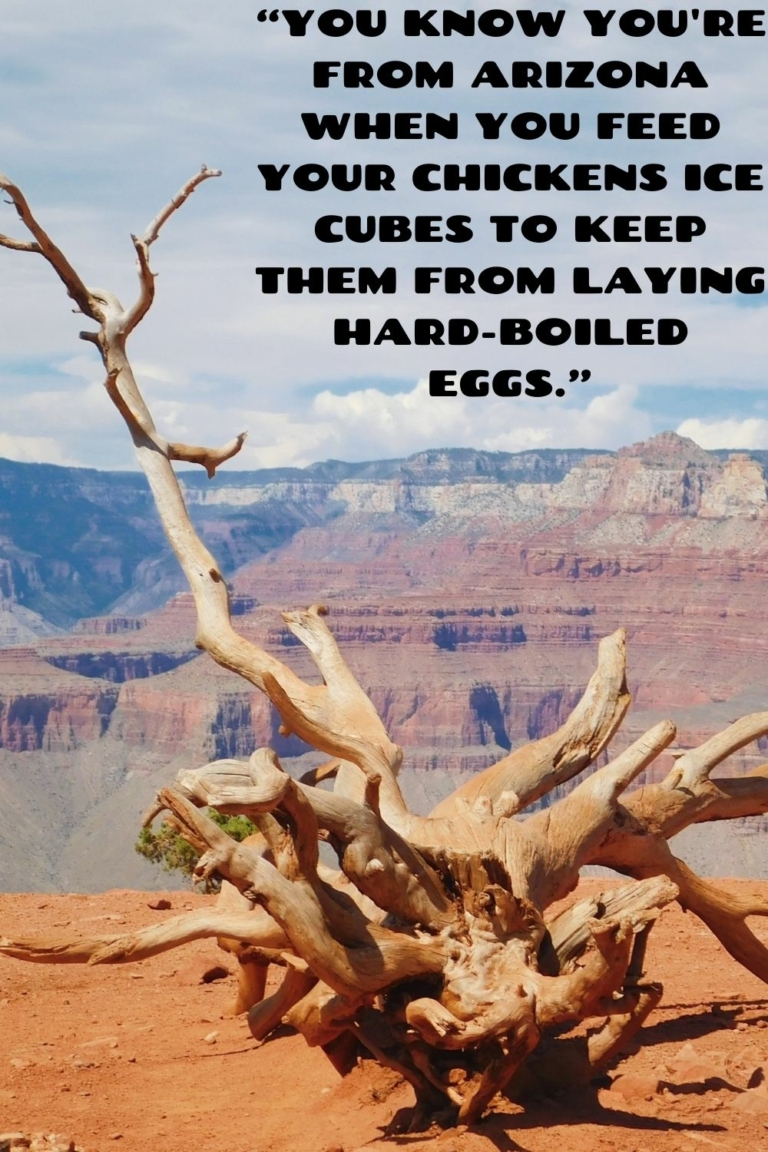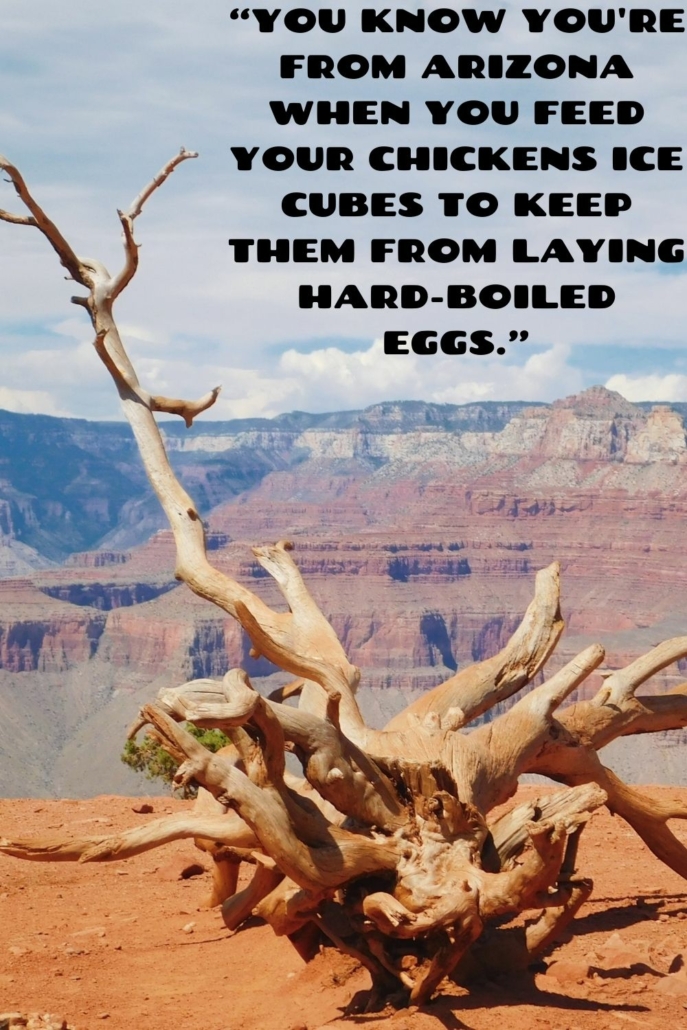 19) "Any boredom you might have will evaporate in the heat."
20) "Welcome to Arizona, where summer spends the winter and hell spends the summer."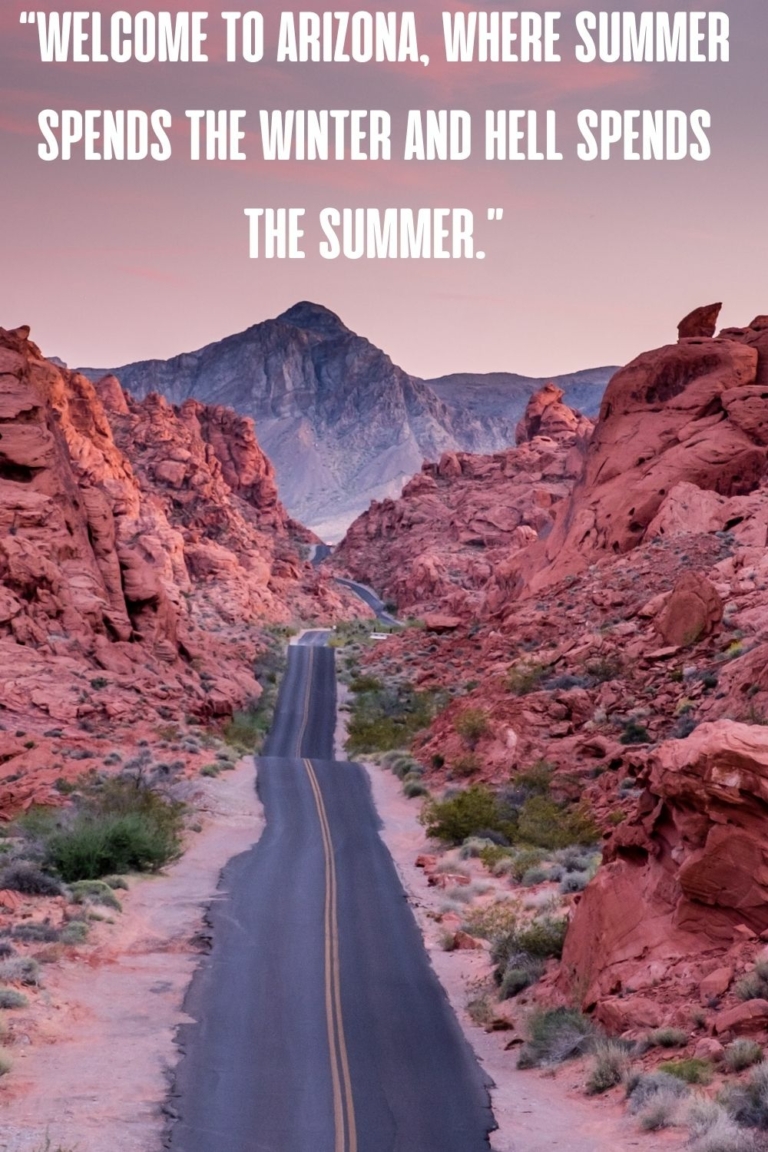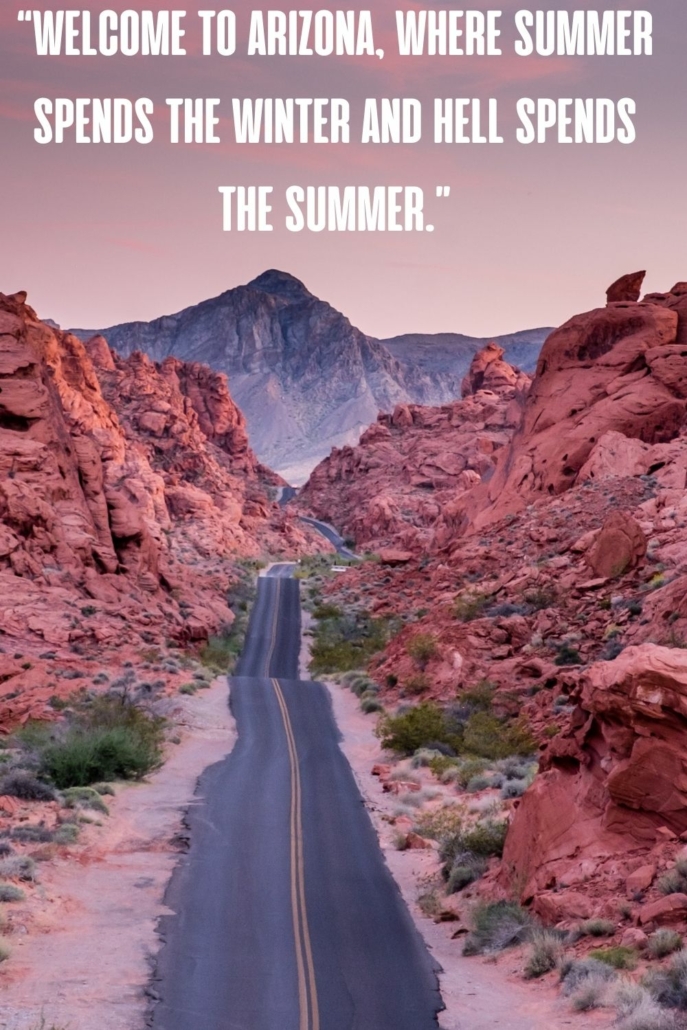 ---
21) "You know you live in Phoenix when the cold-water faucet is hotter than the hot-water faucet."
22) "In Arizona we salt margaritas, not sidewalks."
23) "Arizona: At least we're not Alabama"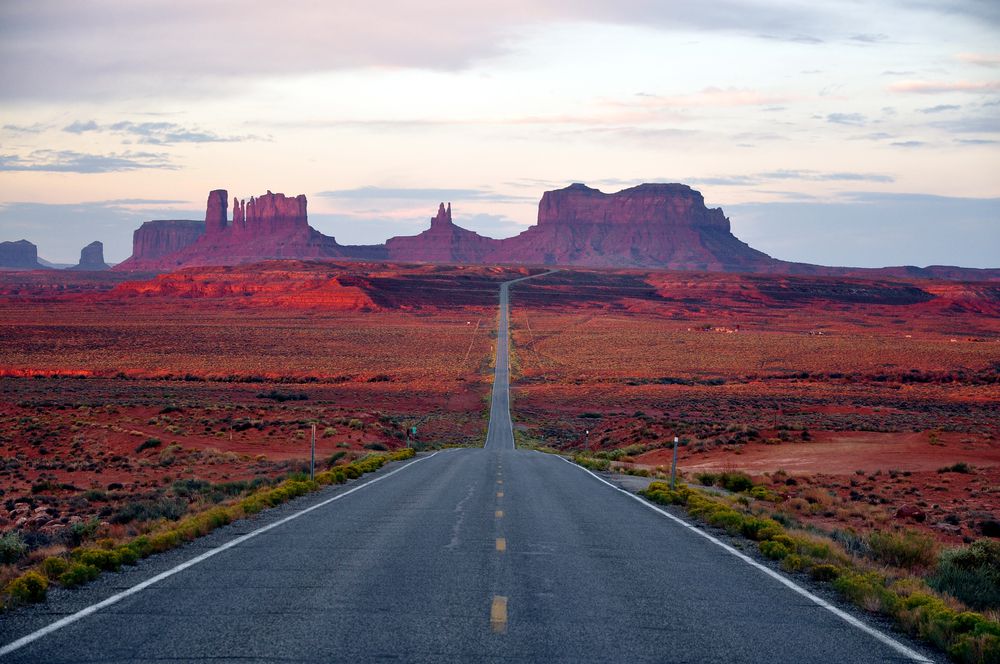 ---
Raising Arizona Movie Quotes
Certainly, the most famous Arizona film is the 1980s Raising Arizona. It's unusual wit and humor has made it a cult classic, with some stand-out lines that are just too funny to leave out of this post. Here are a few favorites.
24) "Son…you've got a panty on your head." – Driver
25) "Dammit, are you boys gonna chase down your leads or are you gonna sit drinkin' coffee in the one house in the state where I know my boy ain't at?" – Nathan Arizona Sr.
26) Evelle: "Do these balloons blow up into funny shapes at all?"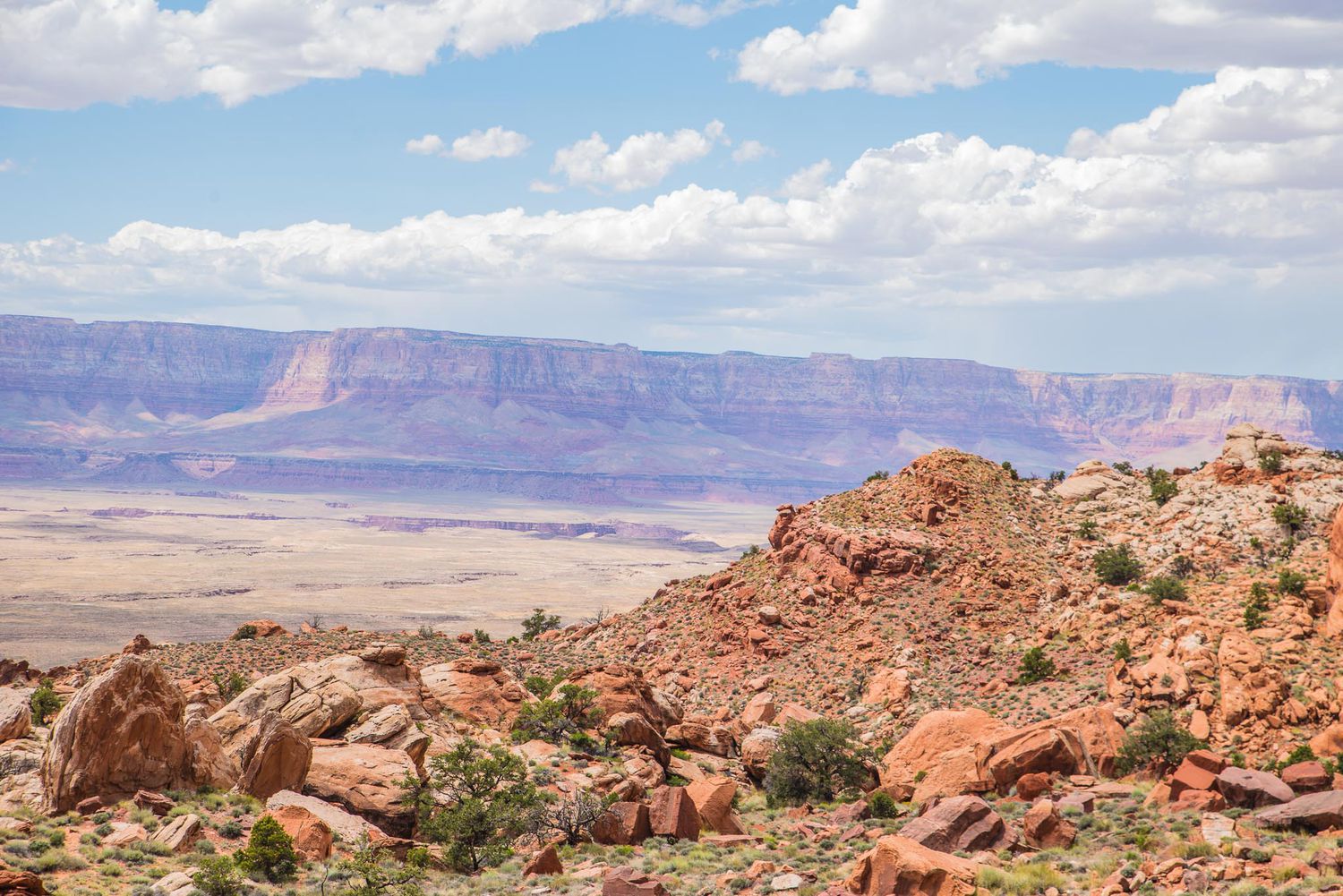 27) "You're young and you got your health…what you want with a job?" – Evelle
28) "Reilly, You take that diaper off your head and put it back on your sister." – Dot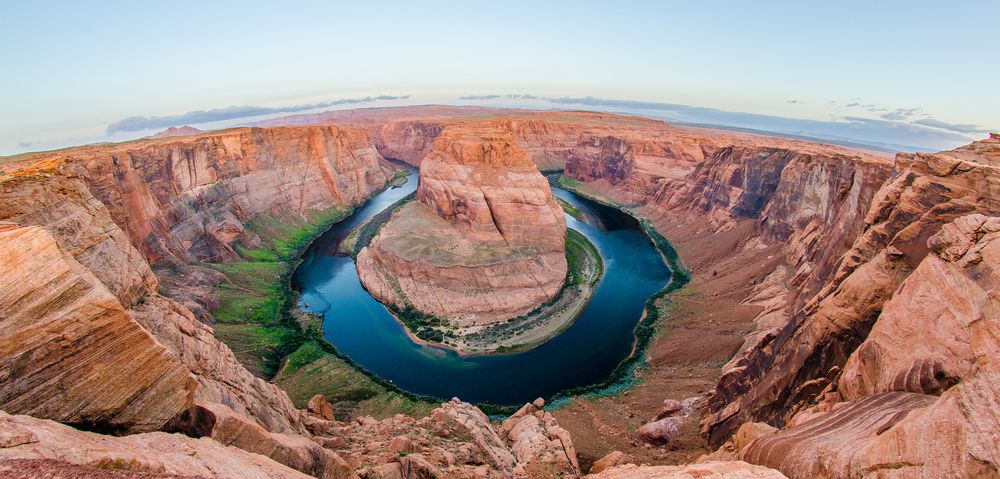 ---
Sedona Arizona Quotes
Looking for that perfection caption for Instagram after a mind-blowing trip to Sedona? Here are a few amazing Sedona Quotes that will be absolutely perfect!
29) "Wow, even the rocks in Sedona meditate!" – Ilchi Lee
30) "Today's forecast: 100% chance of red rocks"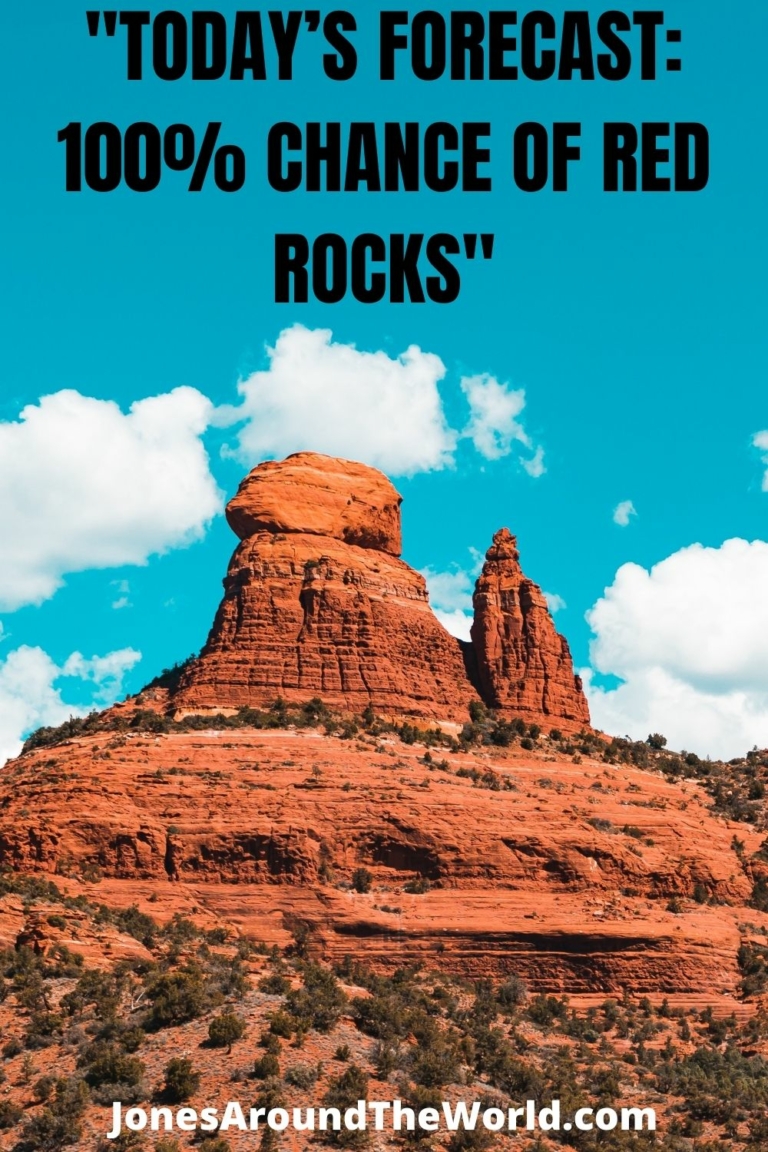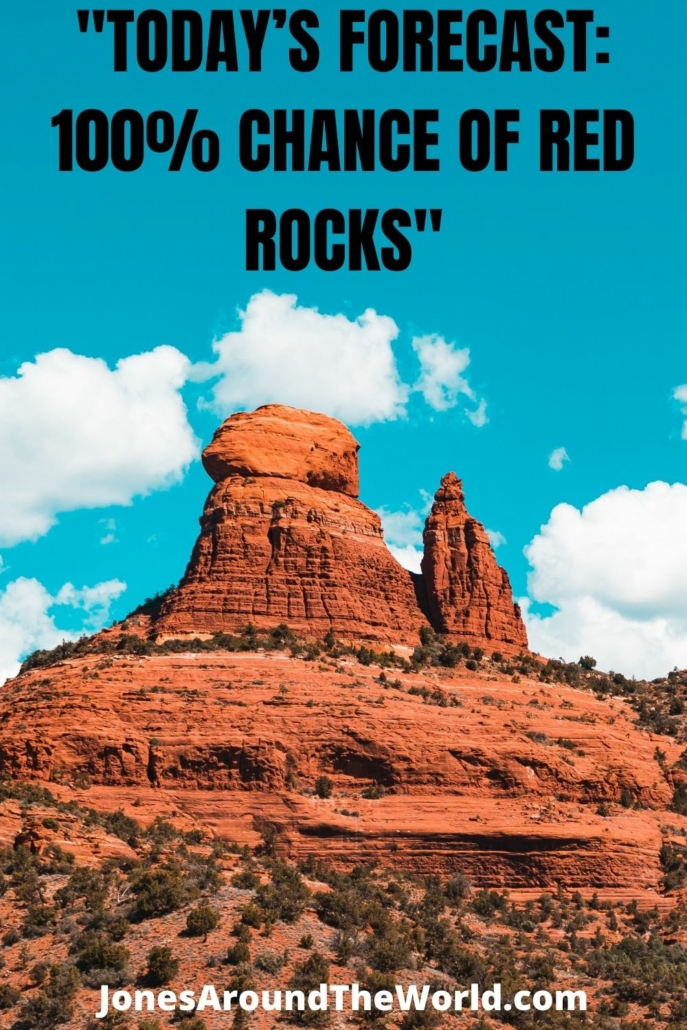 31) "Some call it Sedona, I call it heaven"
32) ""Why didn't I know about Sedona before? Why did no one tell me? It's breathtaking. It's … indescribable. Well, all right, not literally indescribable. You can describe it. You can say, There are these huge red sandstone rocks everywhere, jutting up from the desert, making you feel all tiny and insignificant." – Sophie Kinsella
33) "Happiness is not a state of mind, but a trip to Sedona"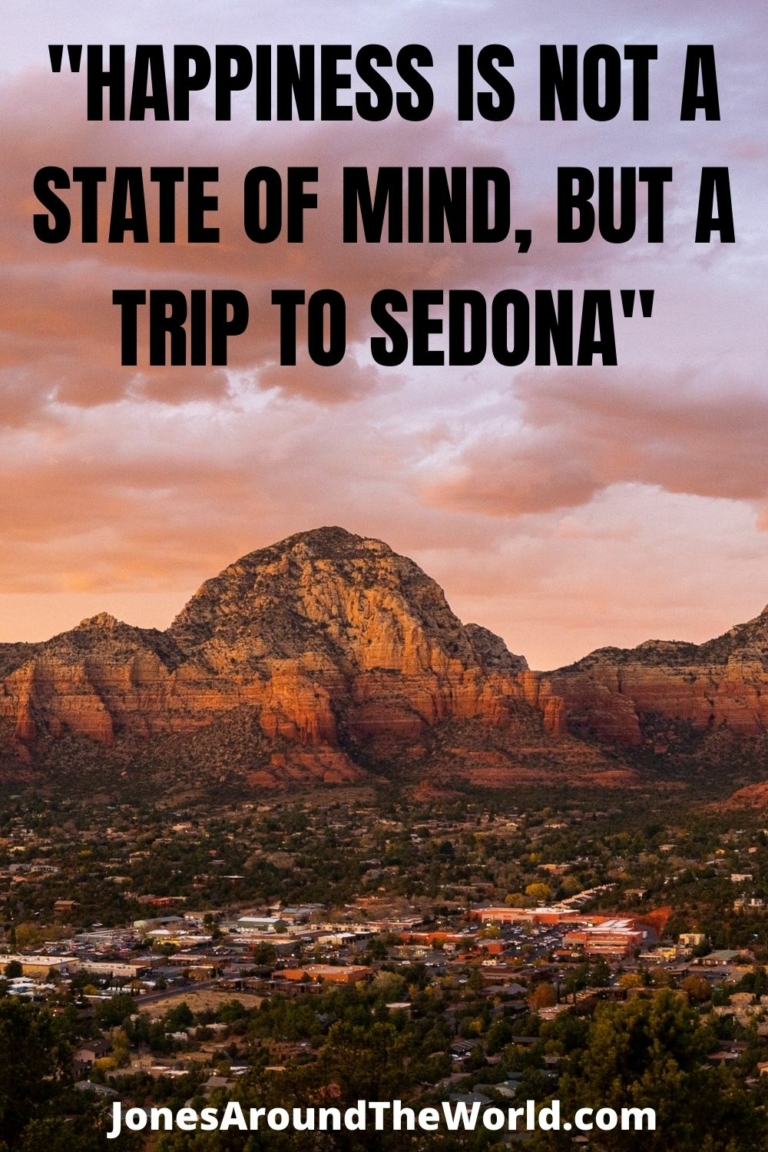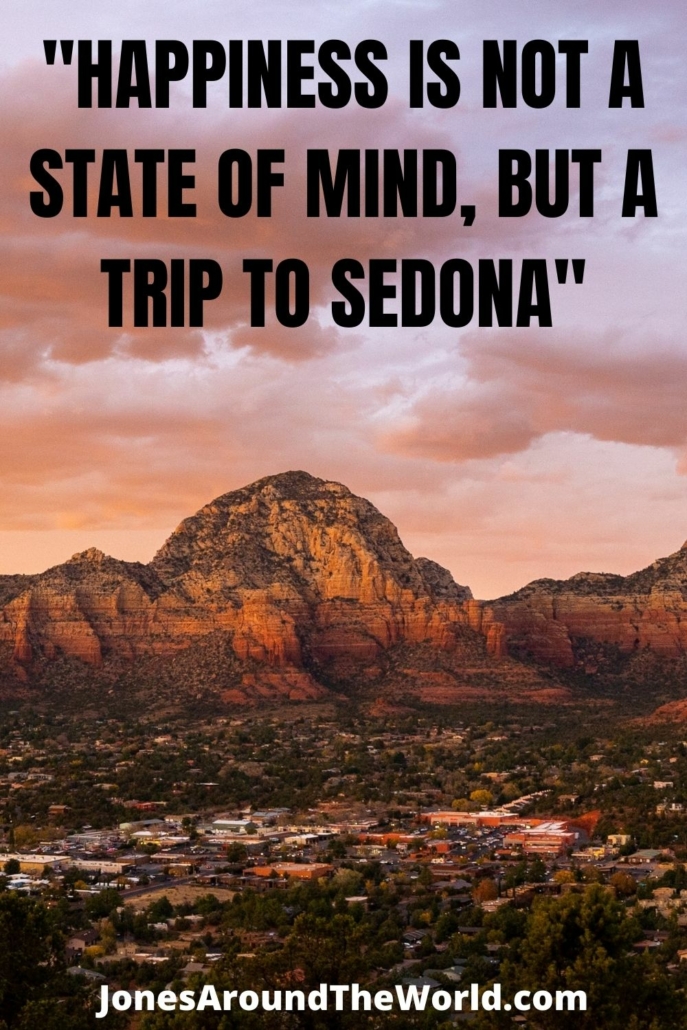 34) "I like long hikes, tall trees and sunsets in Sedona"
35) "I'm in a good place right now. Not emotionally, I'm just in Sedona"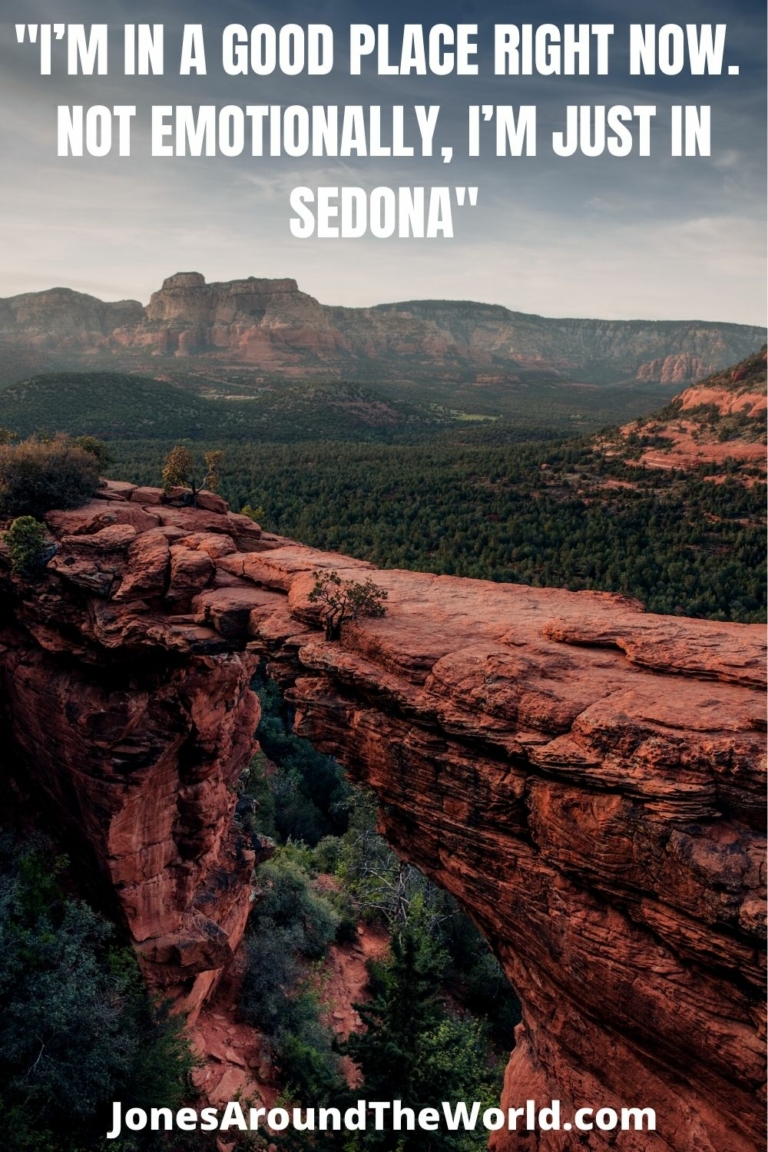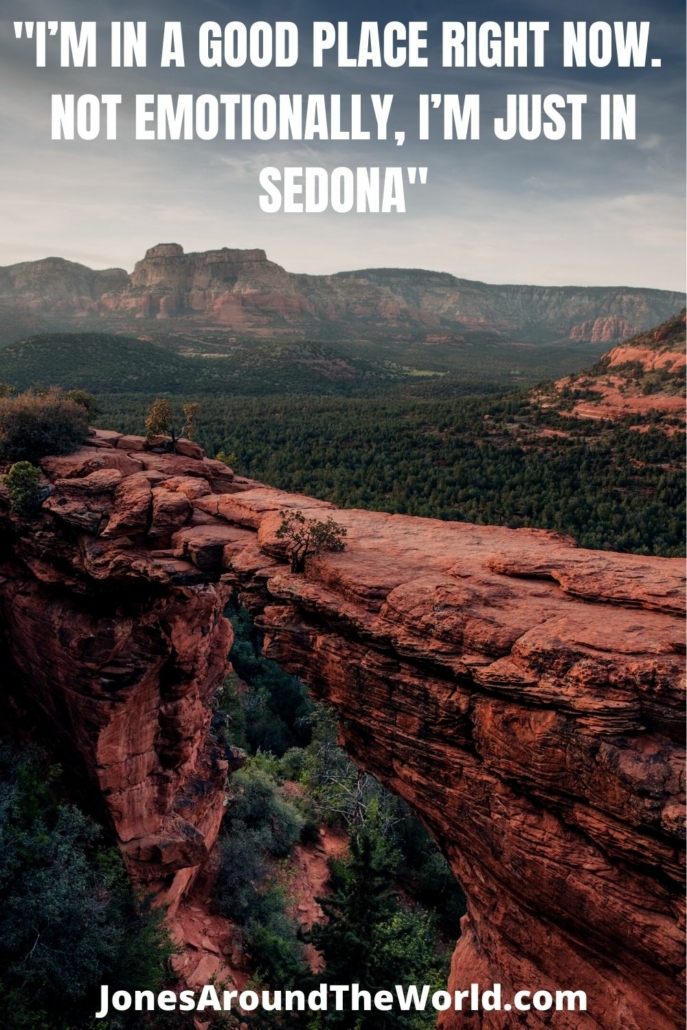 36) ""Sedona is a space of infinite creation in your heart, your greatest dream, and the most sacred moments of your life. And it is the power of your choice to choose hope even in the most difficult moments." – Ilchi Lee"
37) "Windows down, wind through my hair, desert dust in my shoes"
38) "Somewhere between living and dreaming, there's Sedona"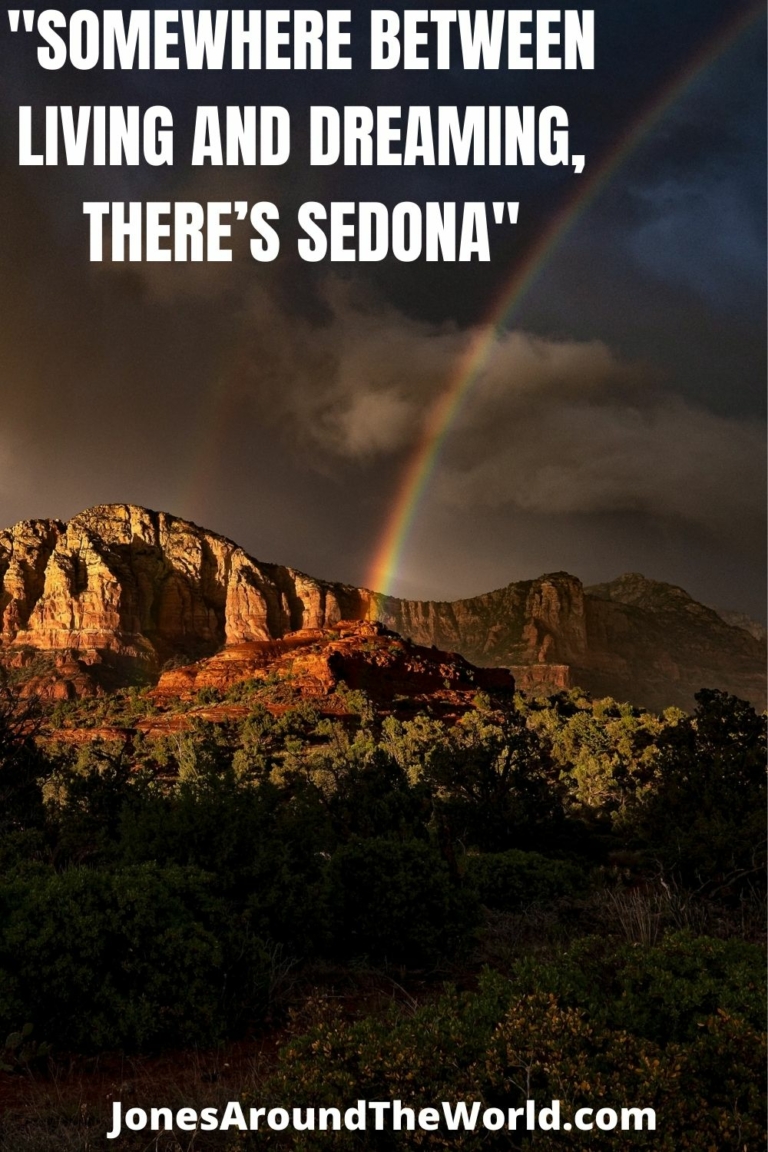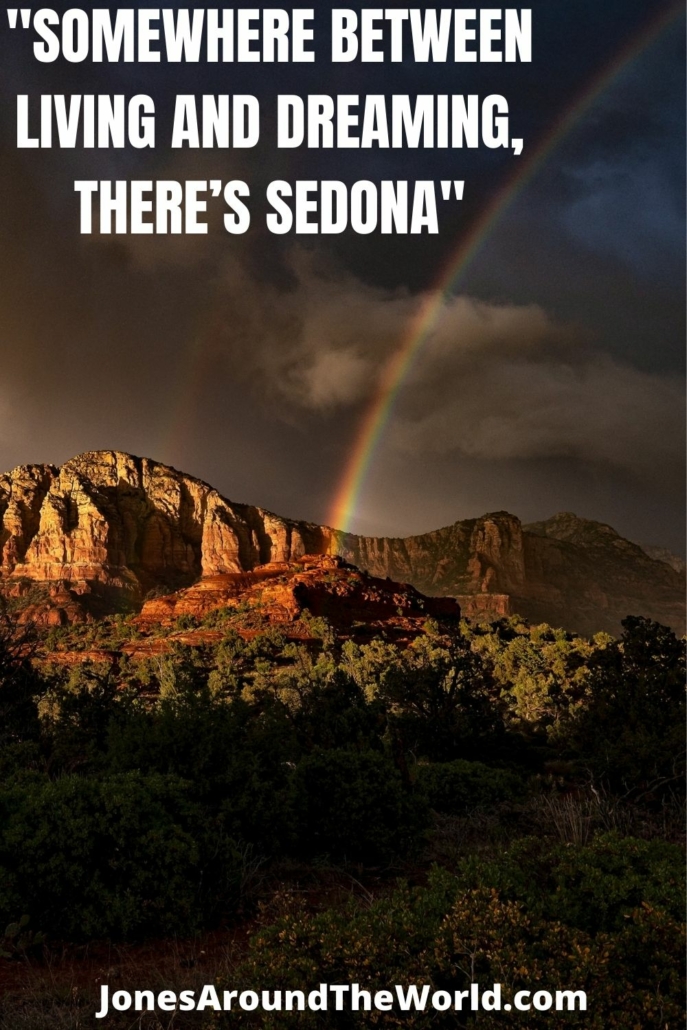 ---
Celebrity Quotes About Arizona
It's great to hear what our favorite celebrities think of the Sunset State (one of its many nicknames). It's not a place known for its celebrity presence, but you'd be surprised about how much it's got going on!
Here are some hilarious and thought-provoking quotes from celebrities. You'll find both Arizona love quotes, as well as a very different sentiment.
39) "Somebody said I am the most popular person in Arizona because I am speaking the truth." – Donald Trump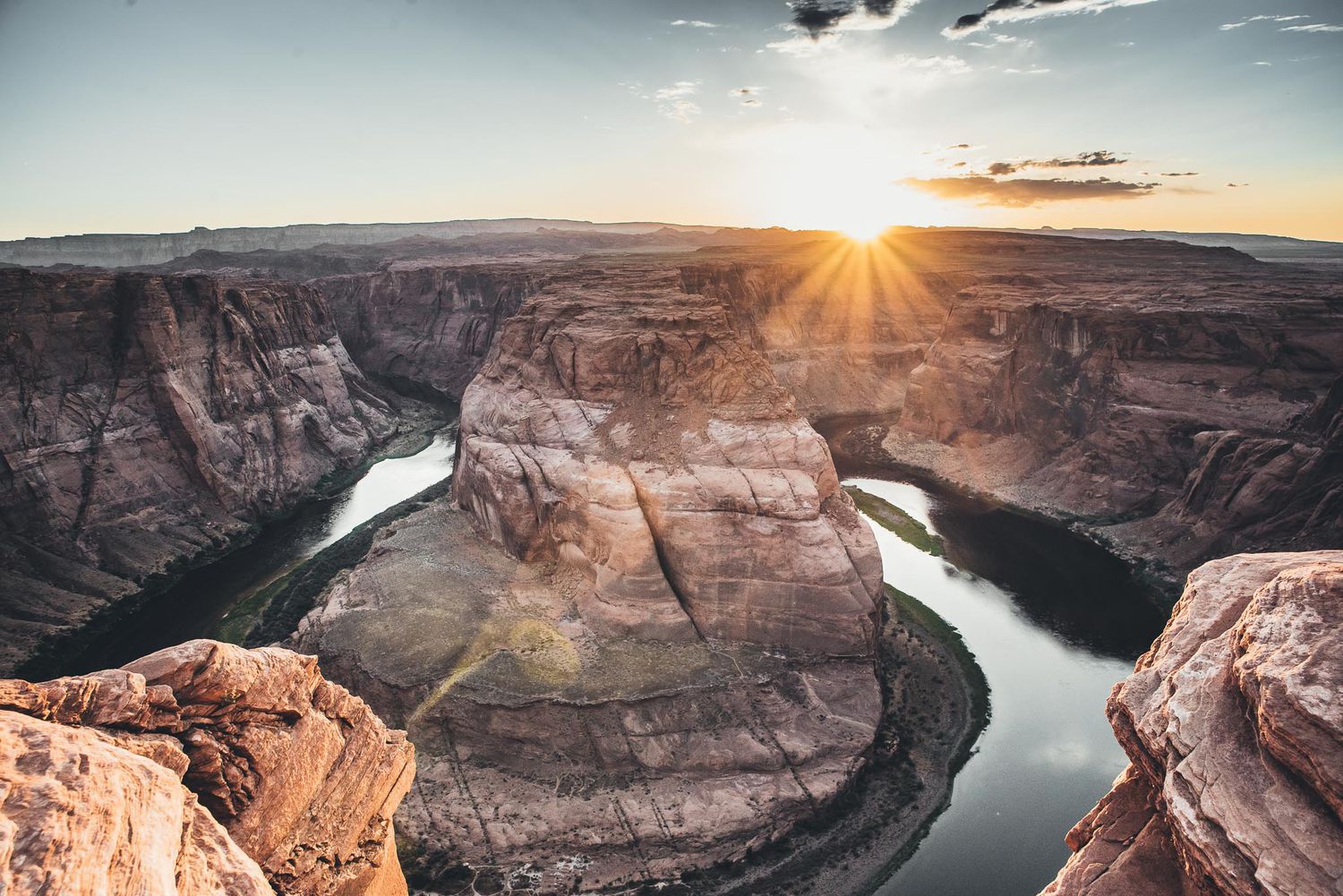 40) "I had a brief experience in the food industry. I was a bus boy in a Mexican restaurant in Arizona, scraping re-fried beans off people's plates. It teaches you a bit of humility and the importance of a good deodorant." – Wentworth Miller
41) "I live in Arizona. I think the Hispanic people are amazing. I think when people talk about illegal immigration… it does them a disservice." – Charles Barkley
42) "Arizona has always been anti-black." – Paul Mooney
43) "When states like Alabama and Arizona passed some of the harshest immigration laws in history, my Attorney General took them on in court and we won." – Barack Obama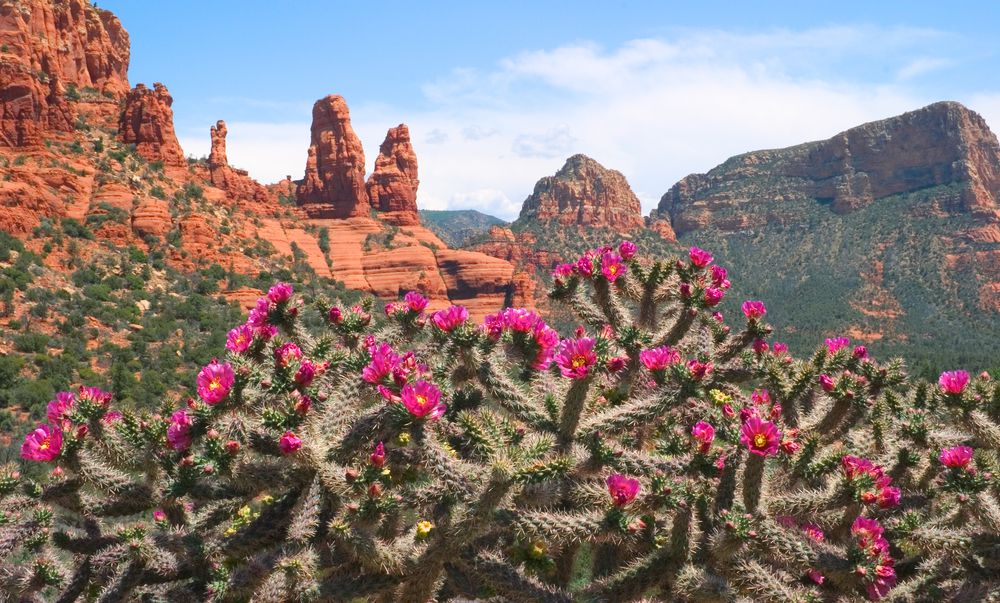 44) "I was raised in Arizona, and I went to public school, and the extent of my knowledge of the civil-rights movement was the story of Rosa Parks and Martin Luther King, Jr. I wonder how much my generation knows." – Emma Stone
45) "Arizona was the best place. I like the competition in baseball, and the football program has been great for the past five years. I think I'll be playing as a freshman in both sports, and I think I can play with them." – Terry Vaughn
46) "I have a shrink in New York and a shrink in Arizona, just in case. You never know when you will have a breakdown." – Lisa Lampanelli
47) "I worked at a movie theater in Tempe, Arizona, when I went to community college there. And I got fired because a sorority had rented out a theater to watch 'Titanic,' and they were being really rude to me while they were waiting for the movie. So as I tore their tickets, I told them the end of the movie." – Bill Hader
48) "Anytime that the Arizona Cardinals play football, I scream at the top of my lungs at the television. And I have certain dances that I do." – Blake Shelton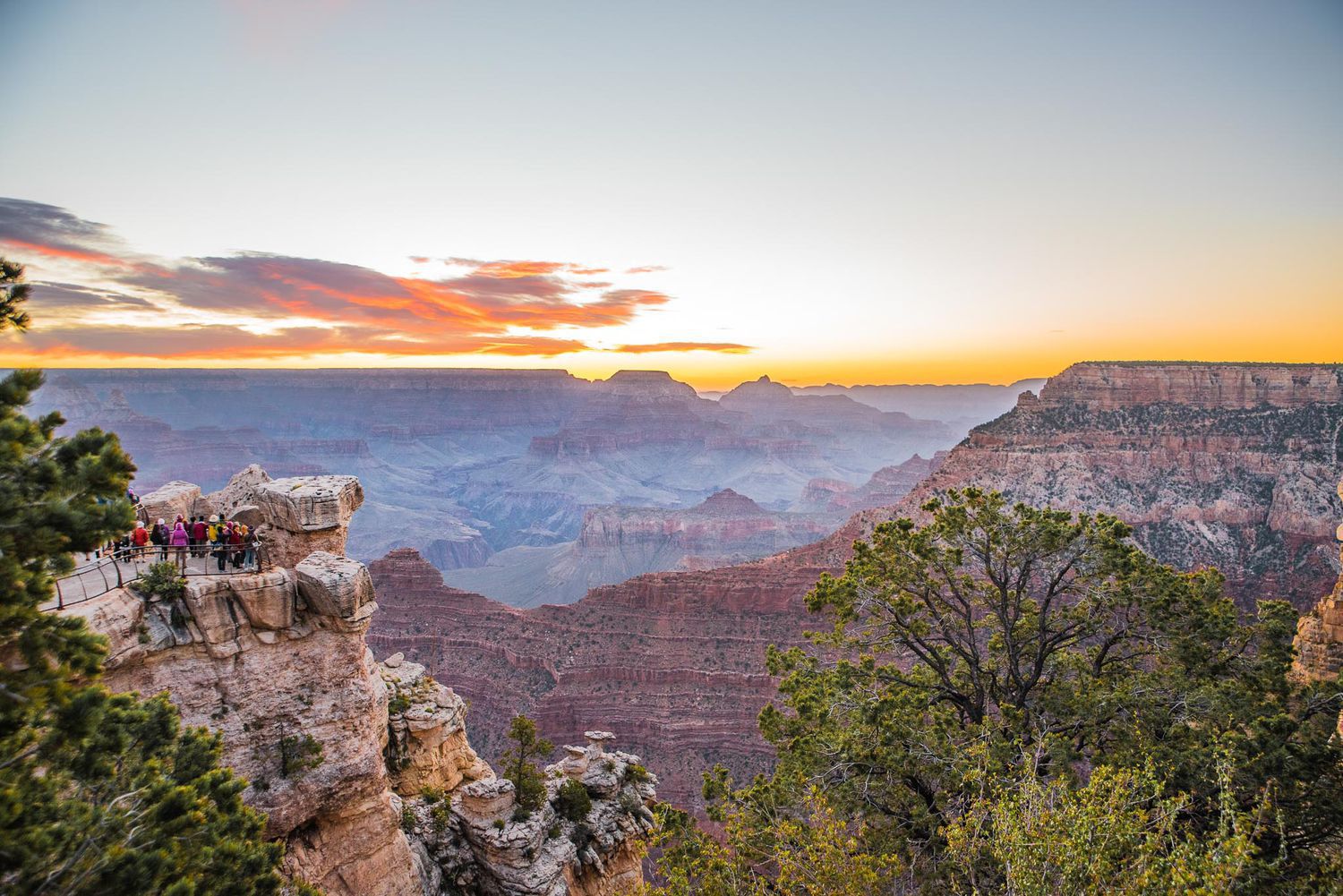 49) "I hung out with Merle Haggard on his bus, which sort of freaks me out. It was him and his wife. We played with Merle in Oklahoma City. I'm from Arizona, and we talked about Arizona, and he remembered playing for two dollars a day down there at a bar." – Dierks Bentley
50) "Growing up in Arizona, I love fireworks, shooting off bottle rockets and M80s." – Dierks Bentley
51) "I didn't realize until high school that the man wearing a cowboy hat on the poster in our garage was actually Ronald Reagan, so my parents just – it was how we were, I grew up on five acres of land in Flagstaff, Arizona and we really just lived a conservative lifestyle." – Katie Pavlich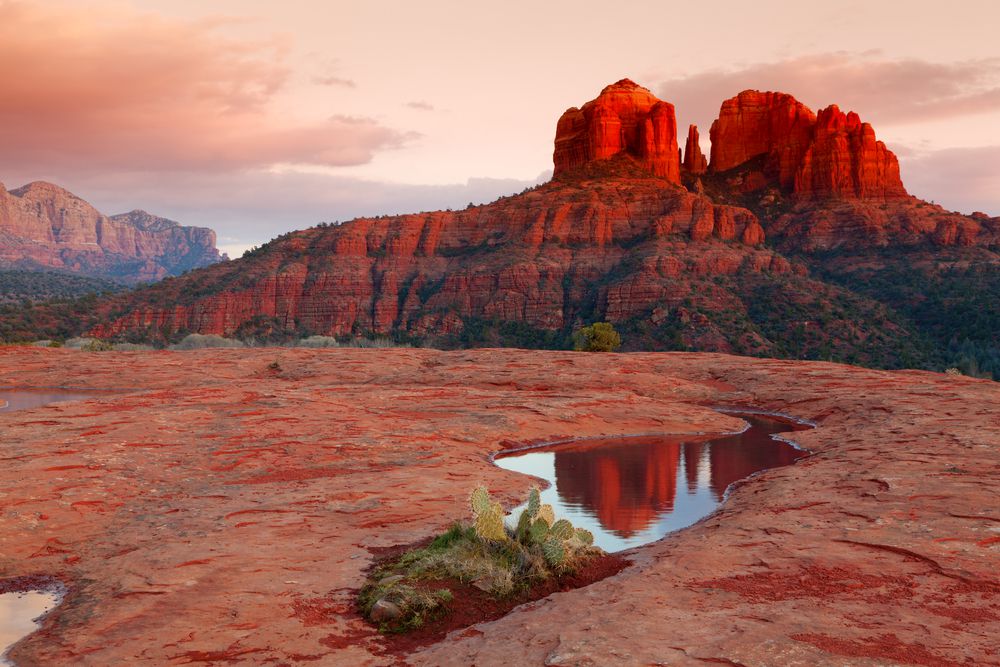 52) "I speak as much Spanish as anyone who has grown up in Southern California or Texas or Arizona. I had my three years of high-school Spanish and a couple of semesters in college." – Will Ferrell
53) "I went to the University of Arizona. I stopped because I went there for two years and I felt like I experienced college or whatever. I'm over it. I like Hollywood better." – Nicole Richie
54) "Arizona is really cool but I couldn't stay there for too long." – Dar Williams
55) "The only way to get around Arizona is by small private plane." – Cindy McCain
56) "By working together, we can make Arizona a place where everyone has an opportunity for a better life." – Doug Ducey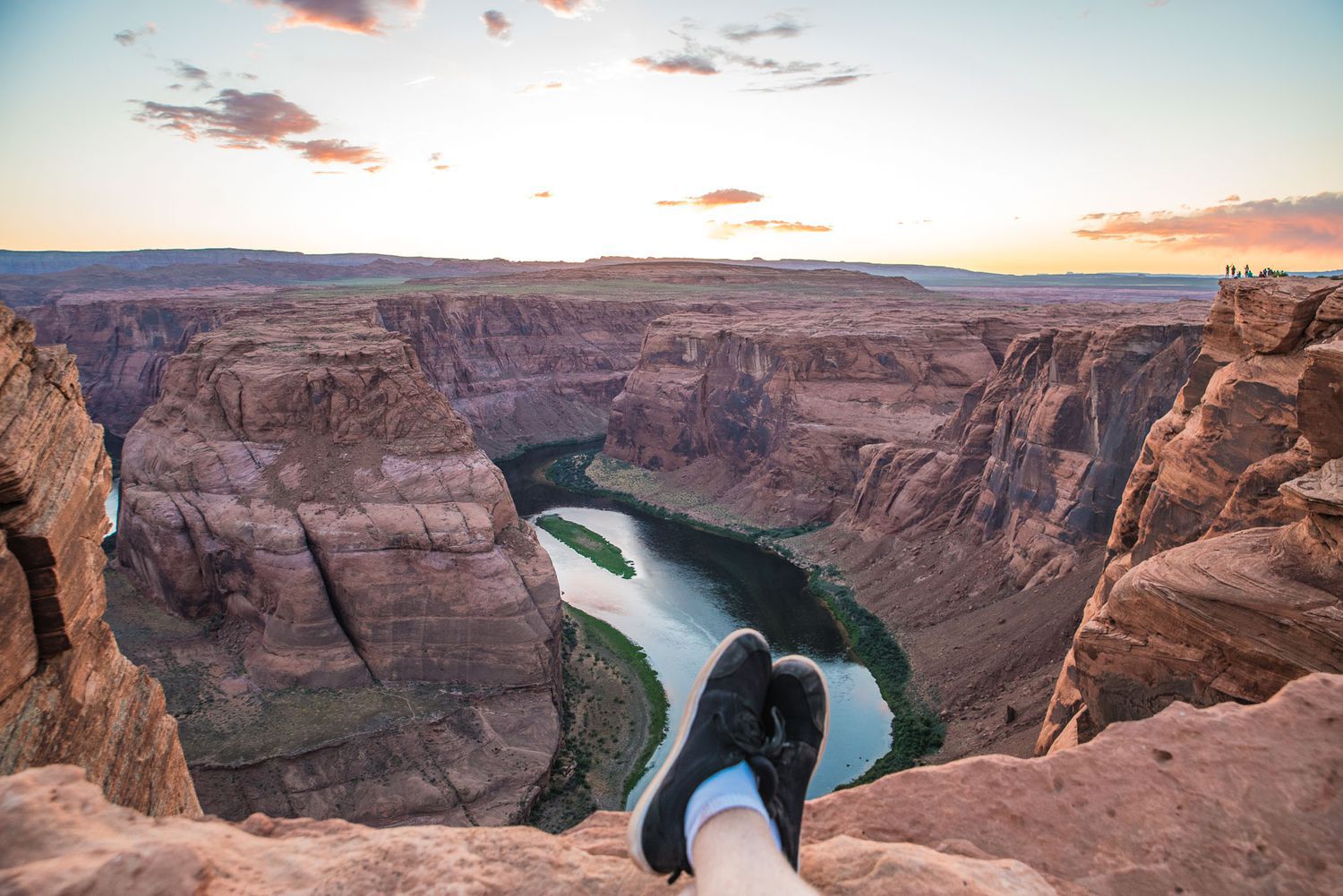 ---
Funny Arizona Quotes and Sayings
Arizonans have quite a streak of humor to them. I'm sure it helps keep the energy high during the hot summer months! These are some of the wackiest, funniest quotes from Arizona.
57) "What most people don't understand is that UFOs are on a cosmic tourist route. That's why they're always seen in Arizona, Scotland, and New Mexico. Another thing to consider is that all three of those destinations are good places to play golf. So there's possibly some connection between aliens and golf." – Alice Cooper
58) "I've had a surprising number of near-death experiences: I was nearly blown up by a landmine in Sudan; I was stranded on the Zambezi river at night; I was bucked off a rodeo horse in Arizona and had to be airlifted to hospital; and, worst of all, I once ate a Pot Noodle." – Sandi Toksvig
59) "The Great Arizona Desert is full of the bleaching bones of people who waited for me to start something." – Robert Benchley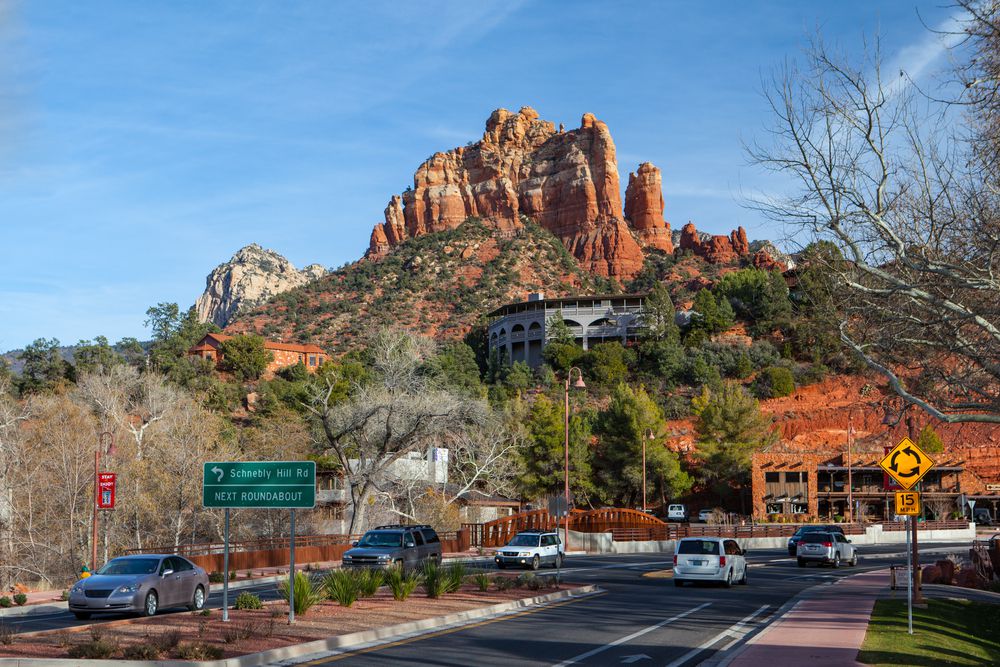 ---
Top Arizona Quotes in Literature
Often, great writers say it best. There's a beauty to writing that can express our sentiments in a clear and often more charming way. Or capture an element of Arizona that gets skipped over in quick quotes. If you're looking for some reading material to inspire your Arizona travels, these are sure to do the job.
60) "He'd always had a quickening of the heart when he crossed into Arizona and beheld the cactus country. This was as the desert should be, this was the desert of the picture books, with the land unrolled to the farthest distant horizon hills, with saguaro standing sentinel in their strange chessboard pattern, towering supinely above the fans of ocotillo and brushy mesquite." – Dorothy B. Hughes, The Expendable Man
61) "Water, water, water… There is no shortage of water in the desert but exactly the right amount…unless you try to establish a city where no city should be." – Edward Abbey, Desert Solitaire
62) "They hike almost three miles without incident, and it's amazing to watch the colors leach back into the desert after the day's blanching. There's a moment, Lydia realizes, or no, more than a moment – a span of perhaps fifteen minutes just at twilight – when the desert is the most perfect place that exists. The temperature, the light, the colors, all hang and linger at some unflawed precipice, like the cars of a roller coaster ticking ever so slowly over their apex before the crash. The light droops ever farther from the sky, and Lydia can smell the heat of the day wicking away from her skin." – Jeanine Cummins, American Dirt
63) "I ain't movin' to Arizona! Dammit, there is nothin' there but gravel and scorpions." – Mary Doria Russell, Doc
64) "Arizona, with its wide open spaces and no one peering over your shoulder, had always been a haven for folks who didn't like the law or other busybodies to know what they were up to." – Jeanette Walls, Half Broke Horses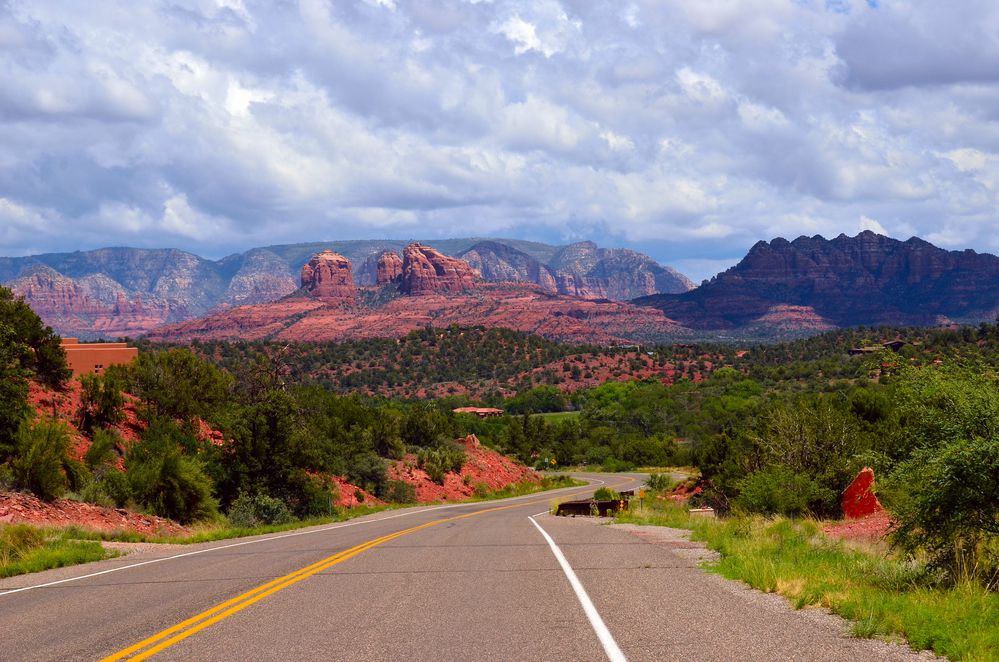 ---
Quotes About the Arizona Border and Immigration
There's no doubt that being a border state affects Arizona's laws and the attitudes of locals. It's a big part of their lives and one that's very interesting to peer into. These are quotes from both political partisans, to give you a balanced look at how the border plays a role in Arizona living.
65) "I grew up in Arizona. I love it. I'm a part of the desert. I feel like, really, I'm from the Sonoran Desert, which is – extends to both sides of the border. I'm really from that part of Mexico, also. And I hate that there's a fence, you know, running through it." – Linda Ronstadt
66) "I supported Arizona's immigration law by joining in that lawsuit to defend it. Every day I have Texans on that border that are doing their job." – Rick Perry
67) "I often say that Arizonans should decide what's best for Arizona." – Jane D. Hull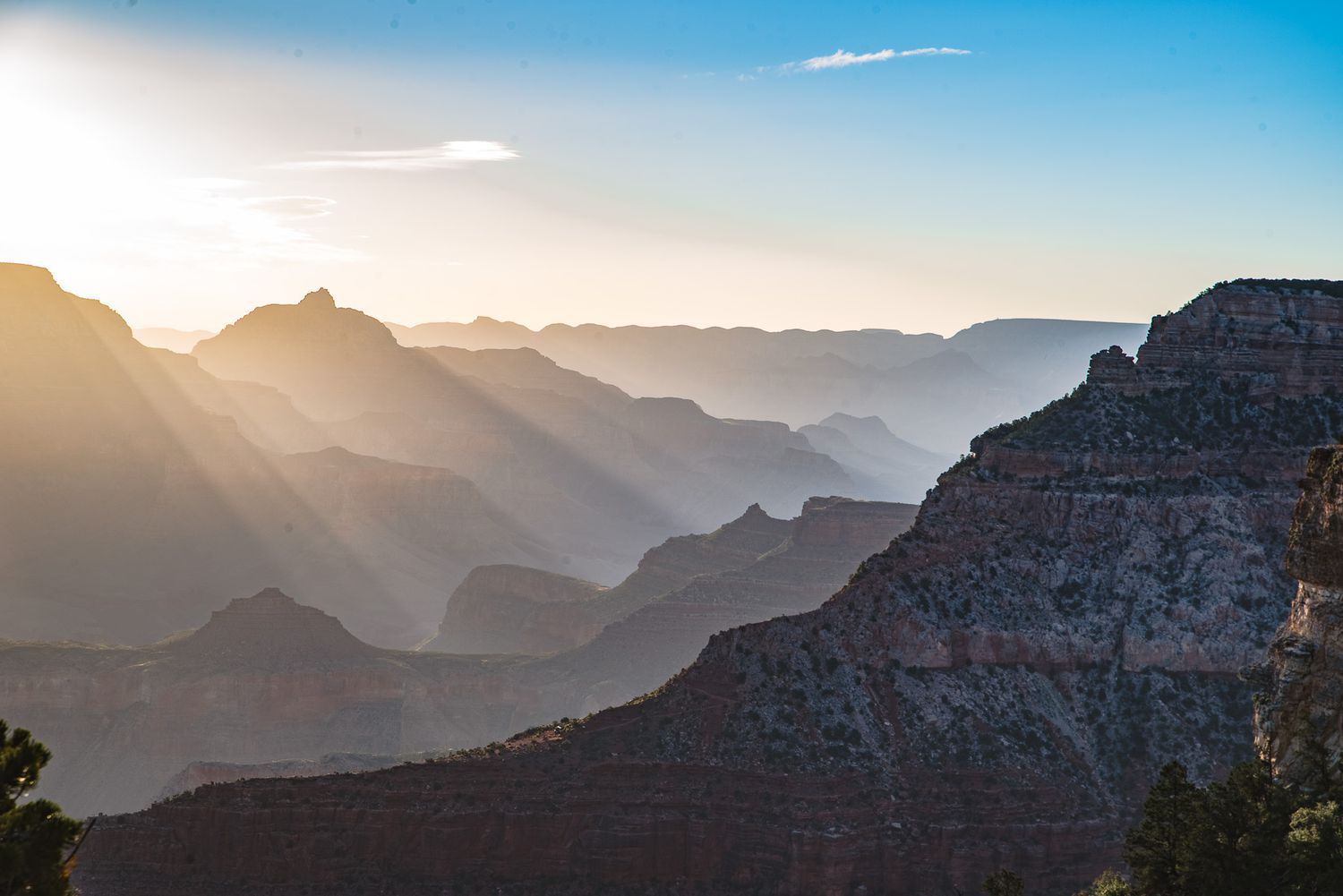 68) "Arizona is a red state, and we're going to keep it red." – Jan Brewer
69) "Racial discrimination is illegal. It's illegal in the United States. It's illegal in Arizona. It has been and it will continue to be." – Jan Brewer
70) "Mexico and the U.S. are bound not only because of the common border, but by a shared culture and history." – Andres Manuel Lopez Obrador
71) "America is the only developed nation that has a 2,000-mile border with a developing nation, and the government's refusal to control that border is why there are an estimated 460,000 illegal immigrants in Arizona and why the nation, sensibly insisting on first things first, resists 'comprehensive' immigration reform." – George Will
72) "Arizona's law makes what is already a federal offense – being in the country illegally – a state offense. Some critics seem not to understand Arizona's right to assert concurrent jurisdiction." – George Will
73) "If you want to live in a state known for its corruption, come to Arizona!" – Steven Magee
74) "President Obama has decided to have the United Nations review the law of Arizona. You have got to be kidding! We're now going to have countries like Cuba, Libya and Uganda sitting in judgment on Arizona's laws? Enough is enough!" – Russell Pearce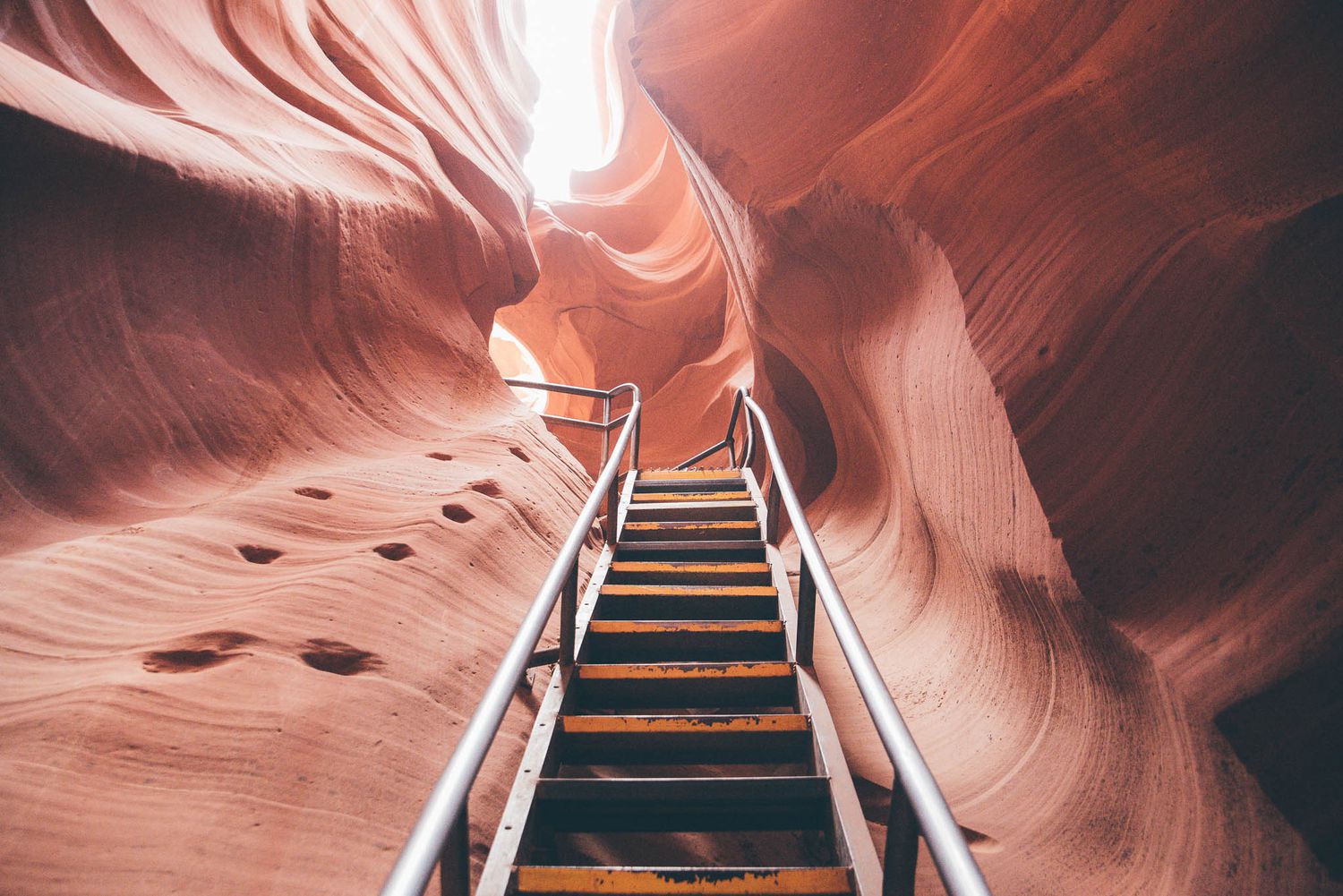 ---
Phoenix, Arizona Quotes
The capital of Arizona, Phoenix is known for its all-season sun, it's nightclubs and its pristine golf courses. It's a luxurious place to stay, distinct from the rest of the state.
75) "Phoenix heat survival tip: drink plenty of water and repeat to yourself: the cost of living is low and the winters are spectacular" – Unknown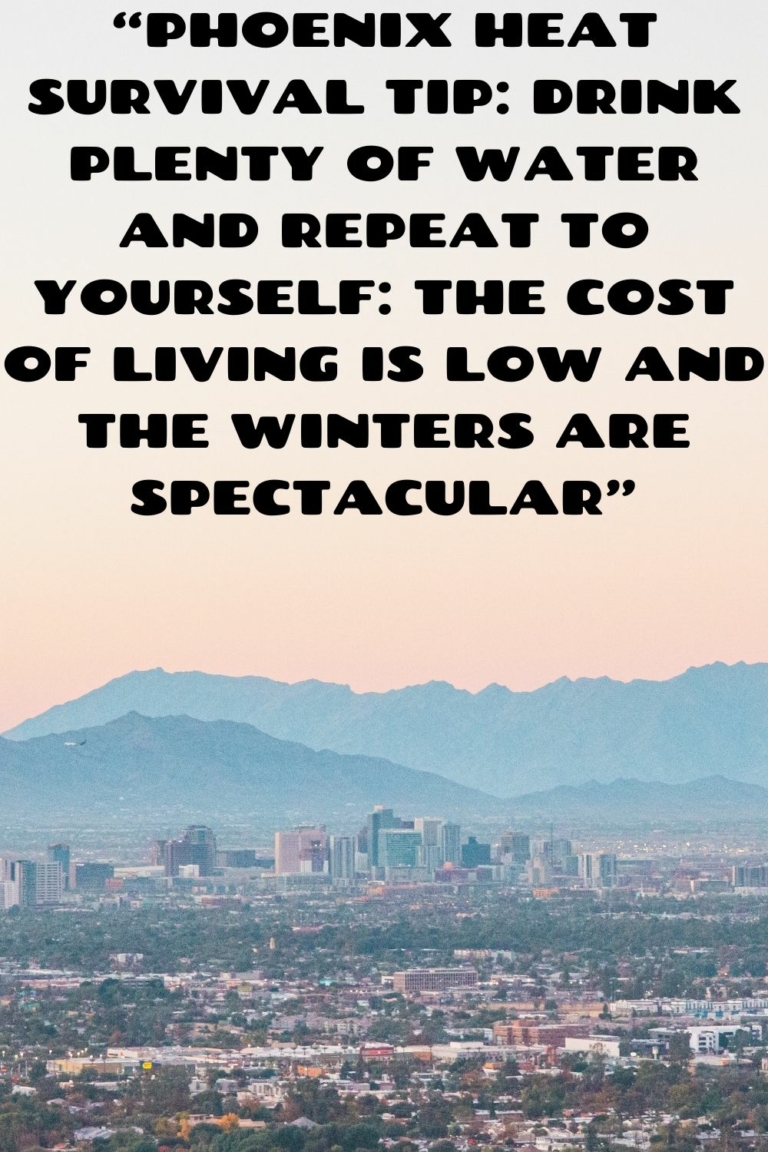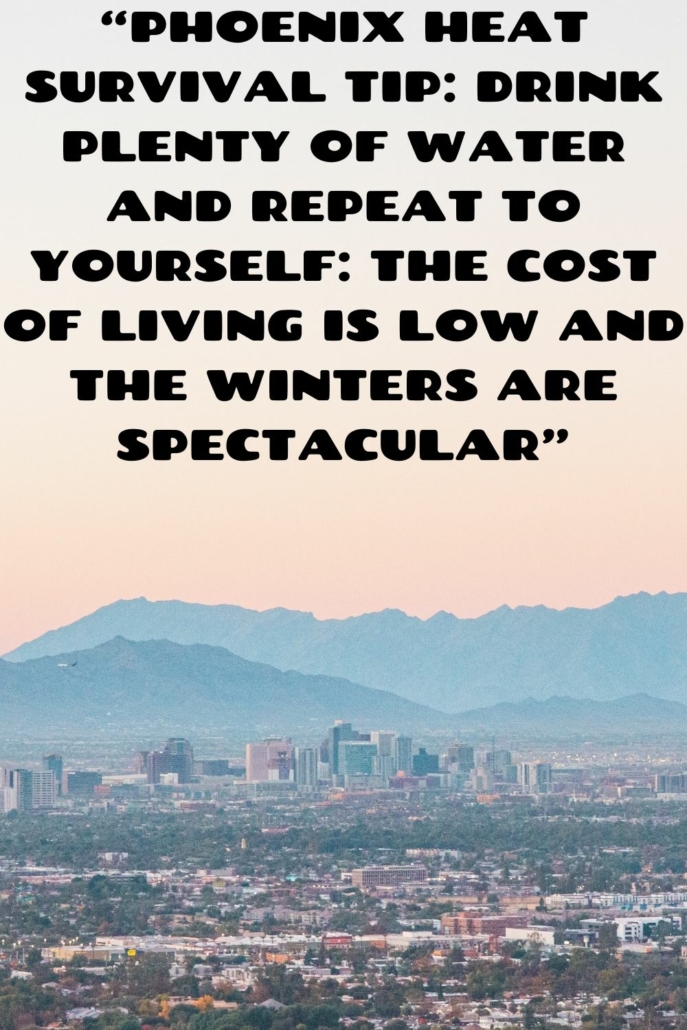 76) "I never tire of the drive from Phoenix to San Diego, and it is mostly desert, obviously, but you get different varieties of desert terrain." – Rob Halford
77) "I lived in Arizona, and I thought Florida was in California because I thought oranges came from the same place." – Jennifer Rubin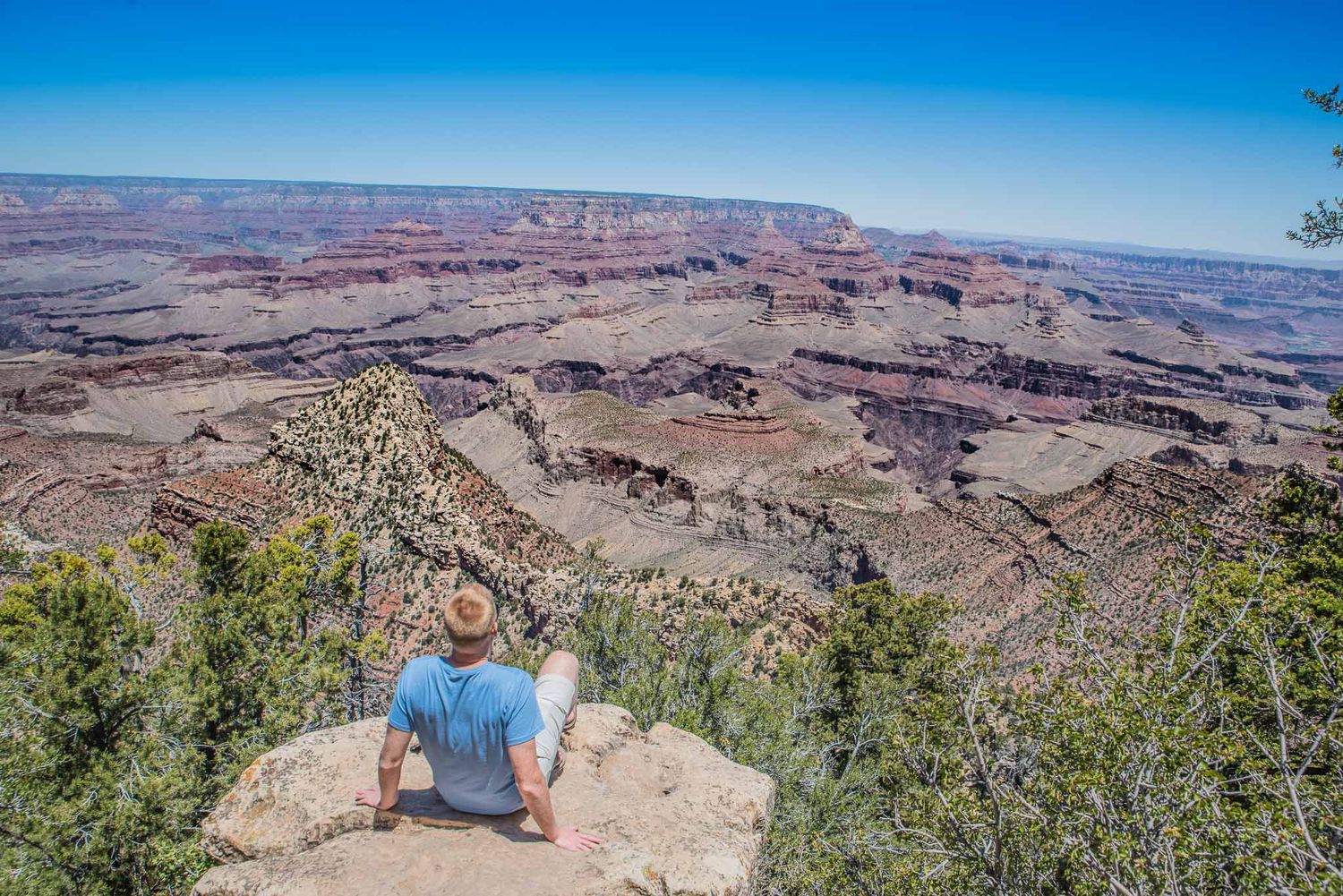 78) "I went to Phoenix, Arizona for 'Angel Unchained,' and they'd hire the bike gang from Phoenix to be extras in the movie." – Larry Bishop
79) "The Make-A-Wish Foundation started with one wish out of Phoenix, Arizona, and the organization has grown so grand ever since." – Ainsley Earhardt
80) "Let's pack up and catch us a slow train, And go back to Phoenix to a far brighter day." – Waylon Jennings
81) "Phoenix is an interesting example. Drive around and see the golf courses everywhere, and you see people's big green lawns. And you live in a desert! I've always remarked about the capacity of human beings to look at somewhere and move there because of its uniqueness and its beauty and then change it." – Philippe Cousteau, Jr.
82) "My parents migrated to Phoenix, AZ, in the '80s, and I watched them work tirelessly to provide for me and my siblings as they encouraged us to pursue our dreams." – Opal Tometi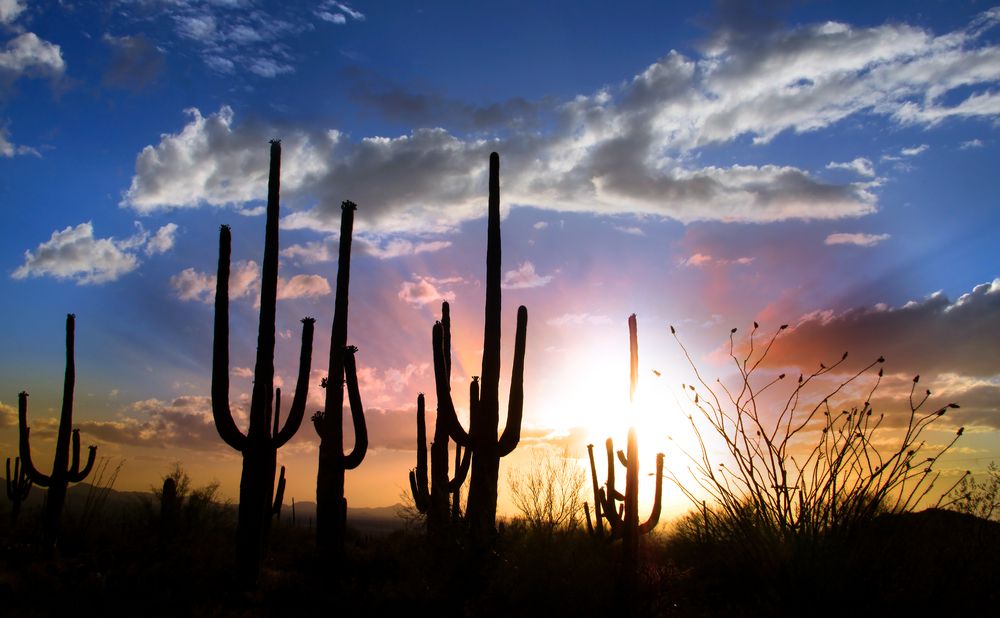 83) "The 'Phoenix Sun' did a list of the unsexiest men in the world, and I made it to number one. I beat out Bin Laden. He's a terrorist, hasn't bathed in months. I beat him out. To me it was a great honor." – Gilbert Gottfried
84) "Of course New York is the Mecca of style in America, but don't knock Phoenix – it's not as big, but there are lots of people with style there." – Amar'e Stoudemire
85) "People from the rest of the state tend to hate Phoenix, with that typical resentment of the boroughs and the towns for the big city." – Lydia Millet
86) "It's a difficult world for lots of child actors, and it's difficult to be a teenager under any circumstances. Add to that notoriety and fame, and things can go really wrong. But I had a terrific family and grew up very normal in Phoenix." – Peter Billingsley
87) "I remember, when I first left Phoenix for L.A. I was 19, and I arrived with just $1000 to my name." – Ashley Roberts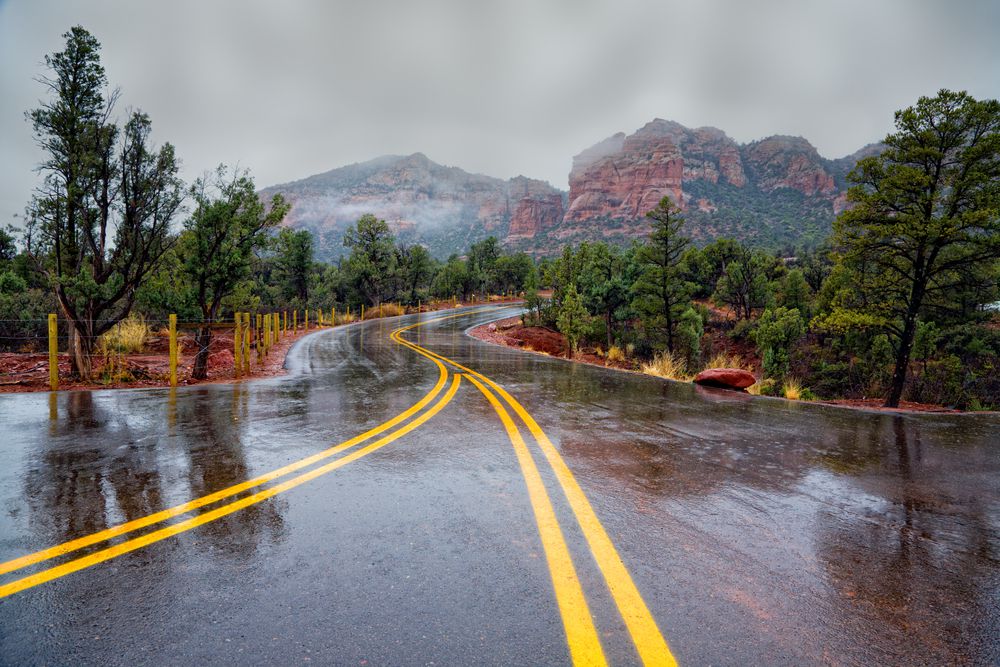 88) "I think Phoenix is a place where people see the potential. They see the young core that we have. They see the fan base, the wonderful city." – Devin Booker
89) "The culinary scene in Phoenix is incredible." – Clive Cussler
90) "Phoenix and Las Vegas have grim long-term prospects. On top of oil-and-gas problems, they will have terrible problems with water and the ability to produce food locally. I suppose it shows how delusional the public is, and how our institutional controls have decayed – for instance, lending standards." – James Howard Kunstler
91) "Why can I write 'South' with some assurance that you'll know I mean Richmond and don't mean Phoenix? What is it that the South's boundaries enclose?" – John Shelton Reed
92) "I think about me and my dad taking a road trip from Phoenix to Nashville when I was 19. He's no longer here with me, but I still drive that same 1994 Chevy truck. I never have bought a new car." – Dierks Bentley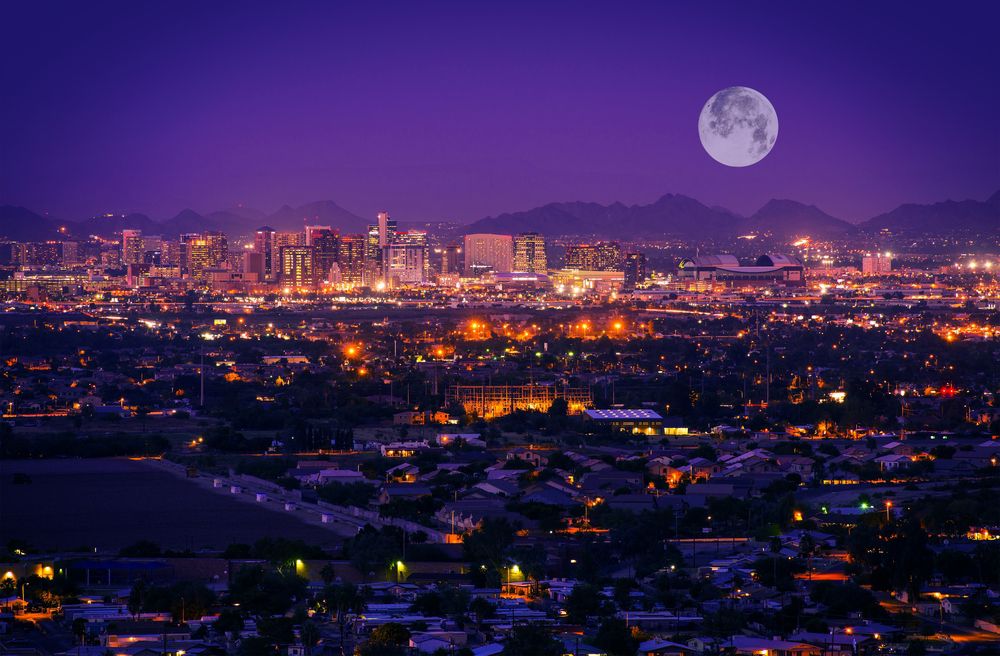 ---
Did I Miss Any Top Arizona Quotes?
The state is so incredibly unusual, that the quotes about it are as diverse as they are fun. I hope you're all fueled up with inspiration for any Arizona camping trip, road trip, or weekend getaway.
Have I missed any Arizona quotes you know? Feel free to reach out to me via email or social media, and I'll try to add it to the list.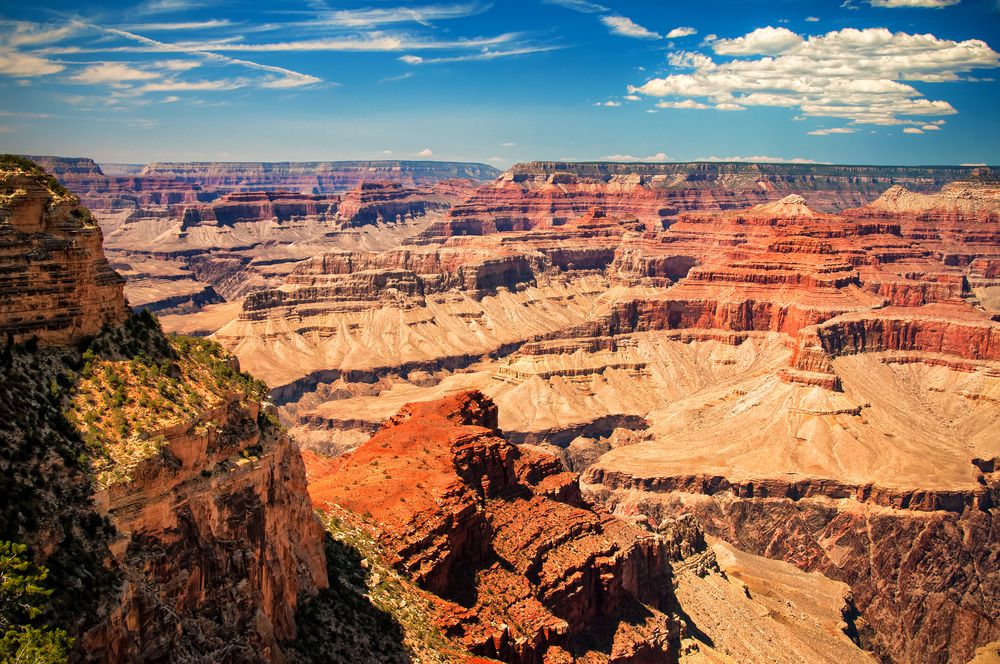 ---
Planning a trip to Arizona?
Check out my other Arizona and USA content below to further inspire your trip to the "The Grand Canyon State". I've also included a few other U.S.A blog links, to give you more ideas of where you have to visit!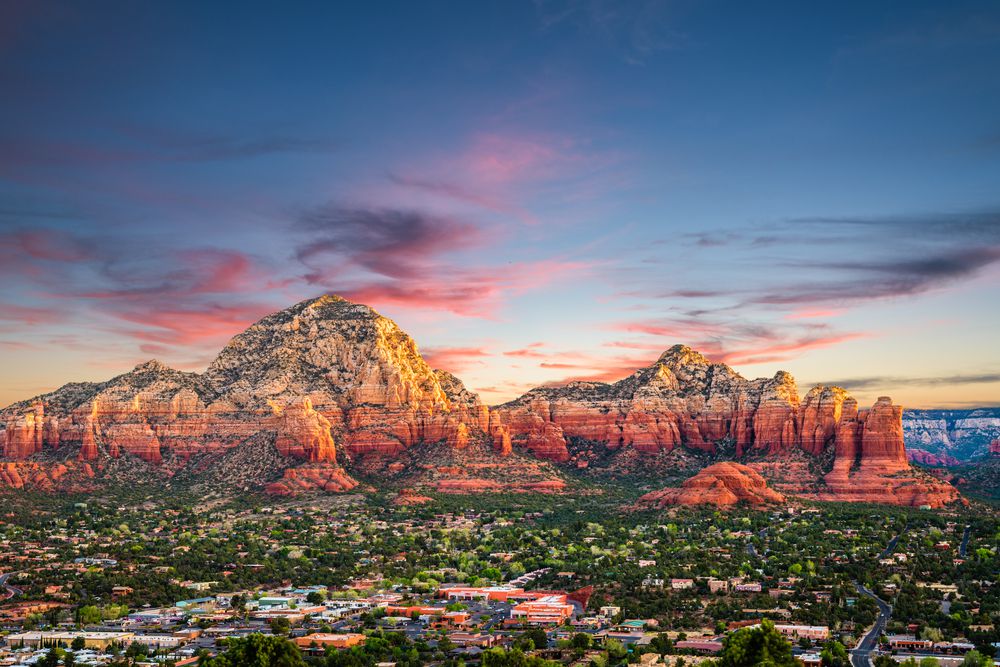 ---
Thanks for reading about these awesome Arizona Quotes!
Share these quotes about Arizona with your travel crew!
https://www.jonesaroundtheworld.com/wp-content/uploads/2020/06/Arizona-Quotes.jpg
1001
1500
TravelTractionsJATW
https://www.jonesaroundtheworld.com/wp-content/uploads/2017/03/logotry-1-1-300x106.png
TravelTractionsJATW
2021-11-11 21:01:54
2021-11-12 03:39:51
92 Best Arizona Quotes, Sayings & Captions for Instagram