Looking for the coolest and best music festivals in Vermont in 2023? Well, you've come to the right place, as we've compiled the ultimate guide to Vermont music festivals that are guaranteed to impress.
Vermont is naturally gorgeous, with stunning mountains and huge forests. It's also a total hippie state, making it the perfect place to relax and watch some lesser-known folk, bluegrass, and indie bands. Check out this epic list below for your festival needs!
Also, be sure to read my guides on Glamping in Vermont & Luxury Cabins in Vermont for accommodation ideas/ future trip inspiration.
---
1) Do Good Fest
Where: Montpelier, Vermont
When: July 15th, 2023
Do Good Fest is aptly named, and being a part of it will make you feel good. The whole festival serves to support the Vermont cancer patient charity known as Branches of Hope.
You can expect a family-friendly environment with performances from Plain White T's, All Night Boogie Band, and more. And oh boy, the food trucks! Whether you prefer BBQ, pizza, or you're a strict vegan, there will be no shortage of options for you.
---
2) Pocock Rocks Music Festival & Street Fair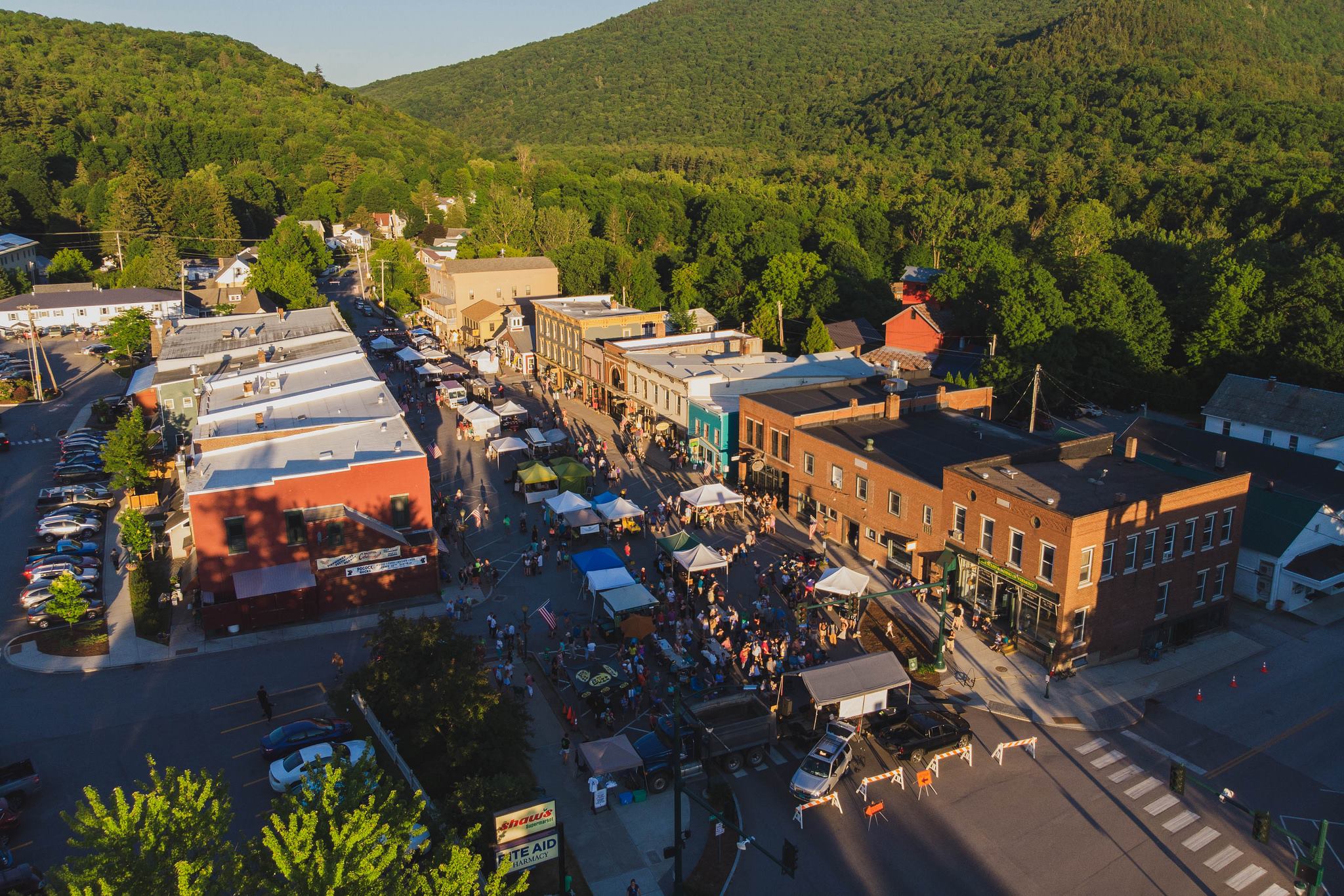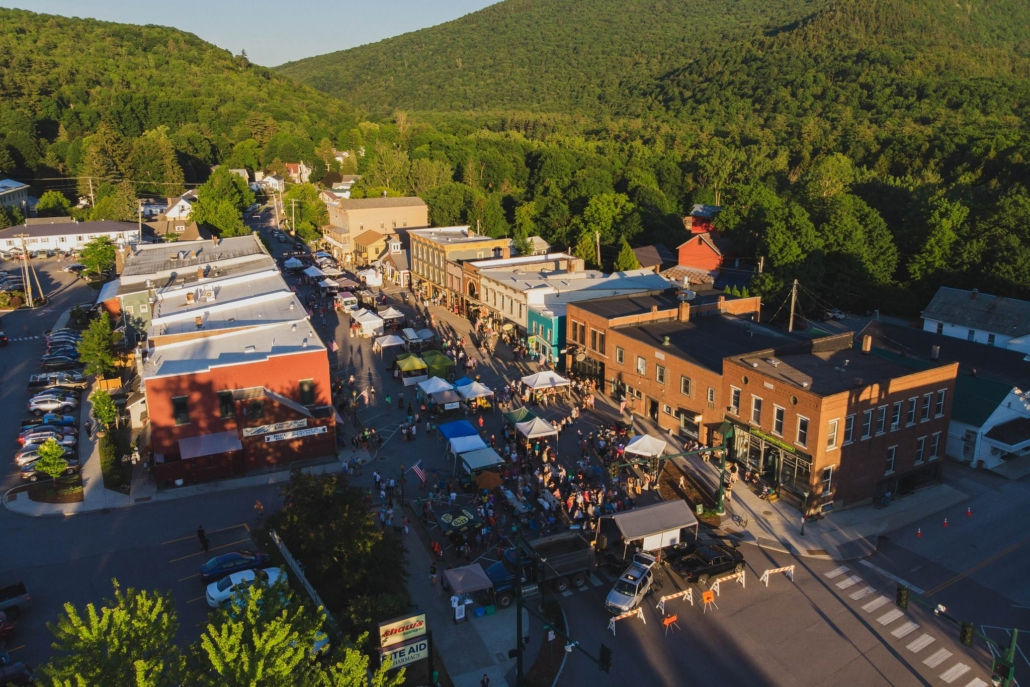 Where: Bristol, Vermont
When: June 17th, 2023
https://bristolcore.org/pocock-rocks-music-festival-street-fair/
https://www.facebook.com/PocockRocks/
The Pocock Rocks festival takes place on a beautiful historical street in Bristol. And it's not only music—it's an entire street fair. You won't just hear seven Vermont-famous bands, you'll also sample wine, beer, and hard ciders, buy homemade gifts, and happily release your crazy kids into the bouncy house.
The whole purpose of the festival is to commemorate Bristol for being one of Vermont's most wonderful towns.
Pocock Rocks Festival | Commercial
---
3) Oxbow Music Festival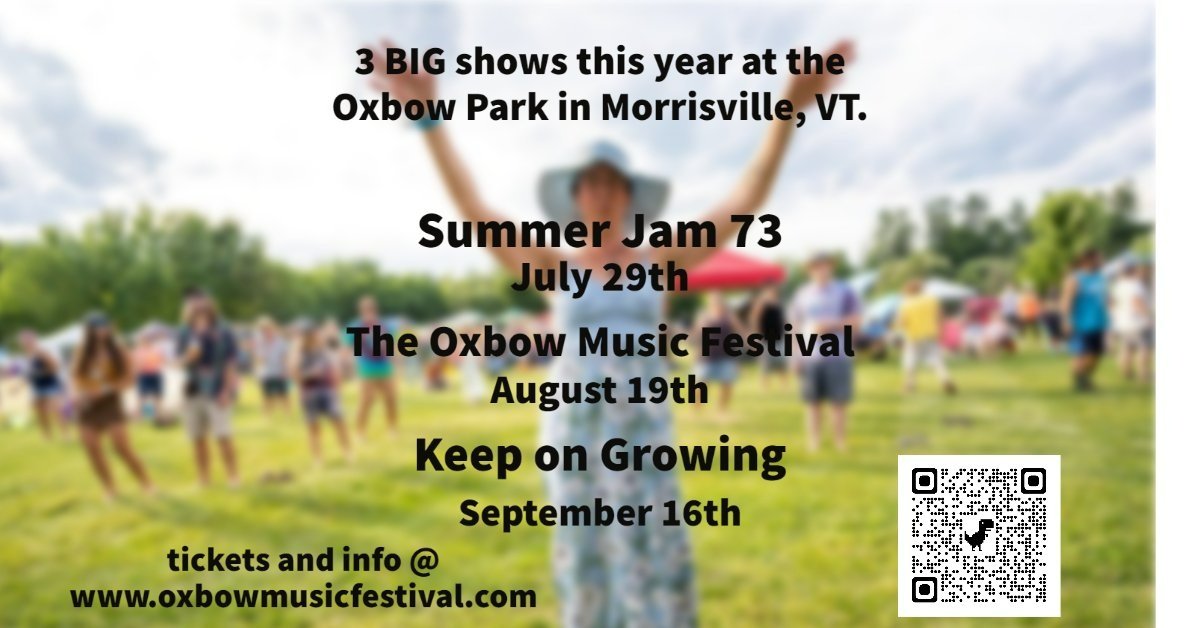 Where: Morrisville, Vermont
When: August 19th, 2023
http://oxbowmusicfestival.com/
https://www.facebook.com/profile.php?id=100063541032998
This festival has a real nice hippie vibe, along with some excellent bands that may become your new favorites after you see them live. Dogs In A Pile is headlining, along with the Seth Yacovone Band, Hayley Jane, Woody & Sunshine, and more.
There's going to be a full bar, a huge variety of food trucks, and a selection of eclectic crafts and clothing for sale. Those looking to camp should check out the nearby Elmore State Park.
Oxbow Music Festival 7/23/22 Promo
---
4) Rockfire: The Elemental Experience
Where: Websterville, Vermont
When: June 24th, 2023
https://www.facebook.com/ROCKFIREVT/
"Our 12th Anniversary Celebration – we've added more performers, fire, stages, art and surprises! Your favorites will be back: Bow Thayer, Iron Guild Molten Metal"
Rockfire's own website says it best: "RockFire is a unique combination of art, music and fire on a monumental scale, celebrating Central Vermont's colorful granite heritage all set in the evocative setting of Millstone Hill's abandoned quarries and granite industry ruins.
First held in 2012 as a fundraiser for the preservation of Barre's Historic Quarry Lands, the buzz around this event continues to build. The centerpiece of the event is Firewalk, a three mile long procession lit by thousands of candles and luminaries with dozens of bonfires, all leading to a variety of fire-lit art installations and 6 live performance stages."
---
5) Green Mountain Bluegrass & Roots Festival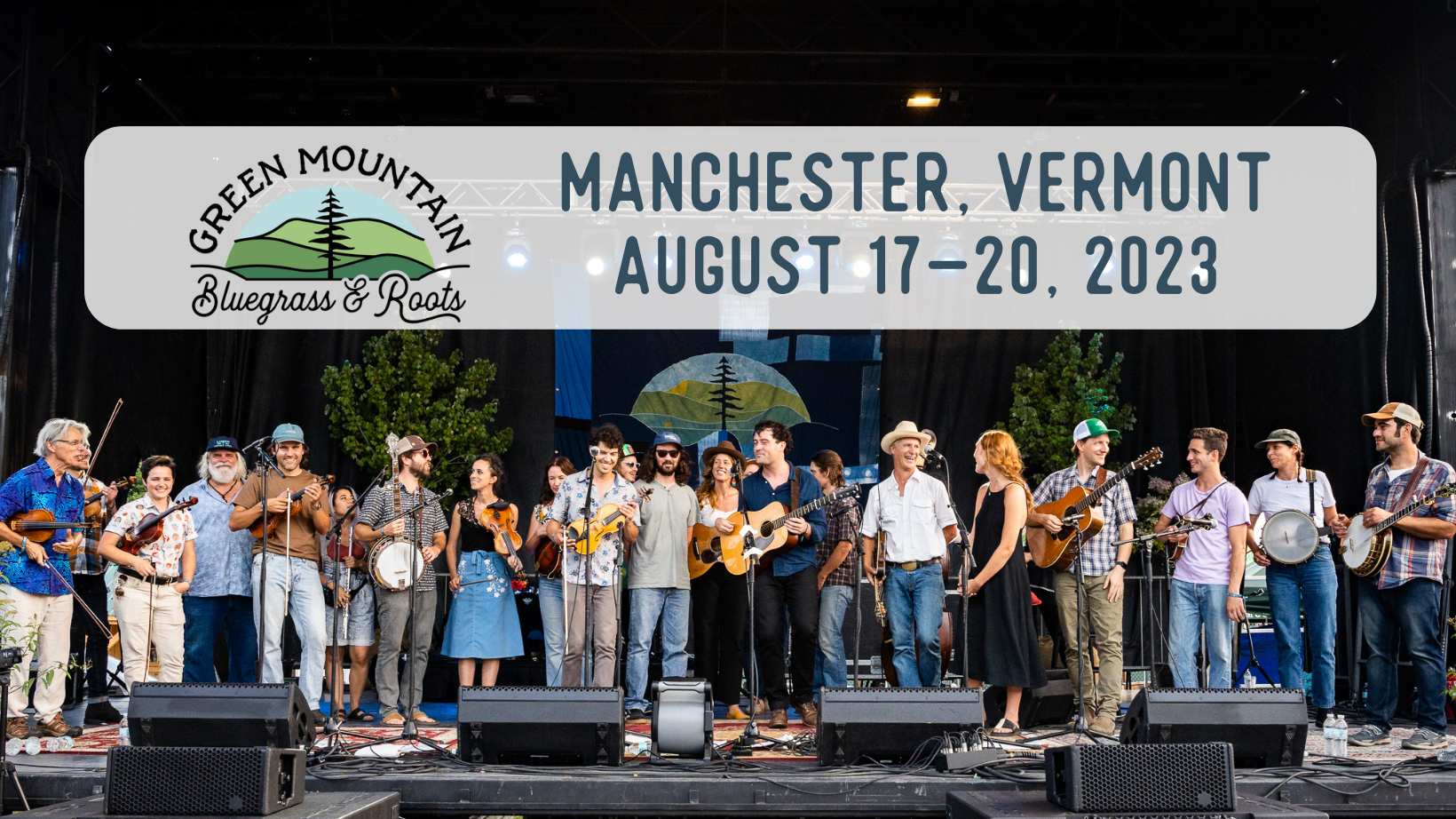 Where: Manchester, Vermont
When: August 18th–20th, 2023
https://www.greenmountainbluegrass.com/
https://www.facebook.com/greenmountainbluegrass/
If you're at all into bluegrass, chances are you know the big names on this lineup: Sam Bush, Watchhouse, and the Sam Grisman Project are only a few. One of the cool things about this festival is that some lesser-known (but still ultra-talented) groups are featured right alongside the big names.
There are two separate camping areas right on the festival grounds, for both tent campers and RV campers. You should expect a classic bluegrass festival vibe: food trucks, lots of beer, and the great outdoors!
GMBR 2022 Recap and 2023 Dates Announcement!
---
6) Jeezum Crow Festival
Where: Jay, Vermont
When: July 7th–8th, 2023
https://jaypeakresort.com/things-to-do/events/8th-annual-jeezum-crow-festival
https://www.facebook.com/JeezumCrowFestival/
"An event Vermont (and far beyond) looks forward to every year, the Annual Jeezum Crow Festival returns to the Stateside Amphitheater in its 8th year, for two days of hot live music." The website isn't lying; I've been to this festival and it's one heck of a time.
This year, Yonder Mountain String Band and The Devil Makes Three are the lineup highlights. The whole surrounding town of Jay is truly stunning, with unbelievable trekking opportunities and a nearby waterpark.
Railroad Earth, Jeezum Crow festival encore 7/8/2022
---
7) Dead of Summer Music Festival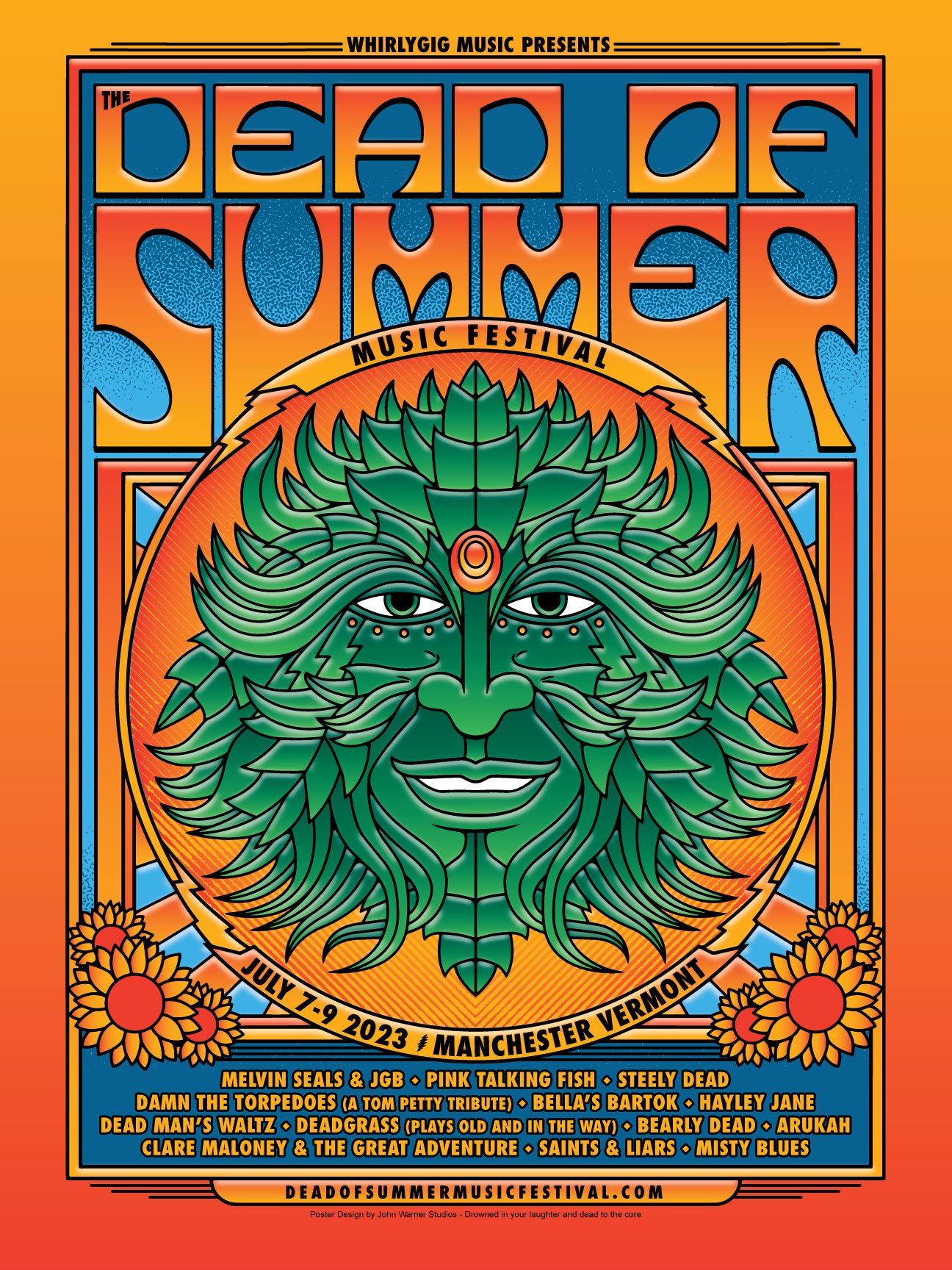 Where: Manchester, Vermont
When: July 7th–9th, 2023
https://www.deadofsummermusicfestival.com/
Located in the beautiful Green Mountains of Vermont, Dead of Summer Music Festival features Melvin Seals & JGB, Pink Talking Fish, and Steely Dead. July 7th and 8th will be two days of amazing music, campfire stories, good food and good drinks.
This festival is hosted on the same grounds as the Green Mountain Bluegrass & Roots festival, which means that both tent and RV camping are available. As an extra bonus, kids under 10 get in free!
2022 Dead of Summer Fest Promo
---
8) Jerry Jam
Where: Cabot, Vermont
When: July 14th–16th, 2023
https://www.facebook.com/TheJerryJam/
Jerry Jam is last on our list, but it's certainly not least; its 2,000 tickets are expected to sell out way before July 14th. The festival will be held on the beautiful Pransky Farm in Cabot, Vermont. The lineup starts with Melvin Seals & JGB, Pink Talking Fish, Kung Fu, Max Creek, and it just keeps going and going… and going.
It's got all the good things that festivals always have, like food, drink, camping, endless music, and most likely loads of new friends you haven't met yet!
---
Am I Missing Any Amazing Vermont Music Festivals?
While a pretty small state, Vermont must have a few more festivals I'm missing from the list! Have you been to any cool event, no matter how small that you think should be mentioned here? Let me know!
---
Looking for more Music Festivals?
My travel blog is loaded with blog posts just like this, so browse out a few of my favorite articles below, and start planning your next music festival adventure! So many incredible parties, events, and festivals to choose from!!
---
Thanks for reading my guide to the best Festivals in Vermont!
https://www.jonesaroundtheworld.com/wp-content/uploads/2023/05/Pocock-Rocks-Music-Festival-Street-Fair.jpg
1366
2048
Dave
https://www.jonesaroundtheworld.com/wp-content/uploads/2017/03/logotry-1-1-300x106.png
Dave
2023-05-25 00:51:51
2023-05-25 00:51:51
8 Music Festivals in Vermont For Your Bucket List