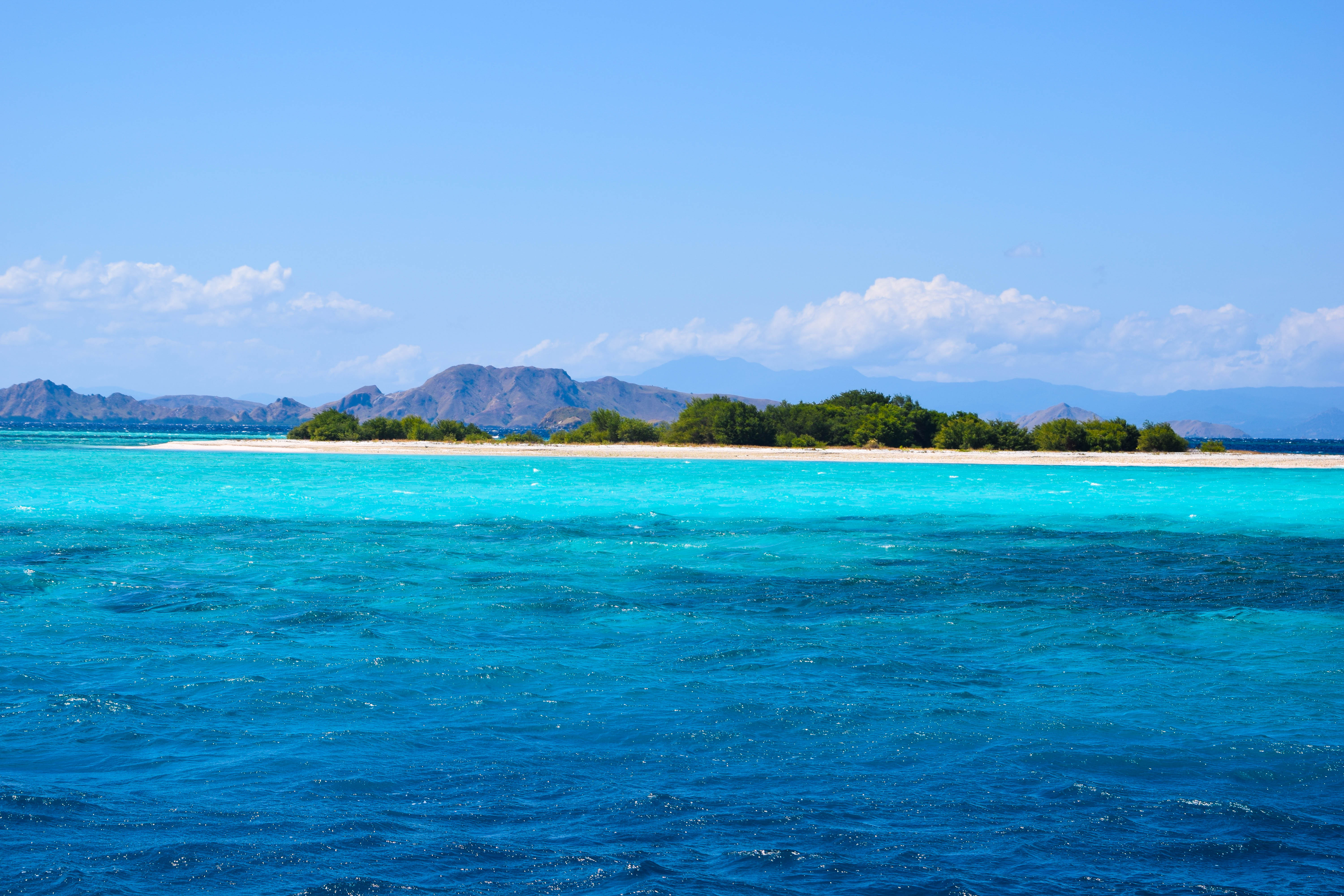 A total of 270 posts, and received over 166,489 Likes on those photos! 
This was truly an amazing year of Instagram for me.  When I started out the year, I barely had over 1,000K followers, and now I have over 21K followers.  It's been incredible to see people from all around the world follow my travels, comment on my photos, give me recommendations, and build an Instagram community.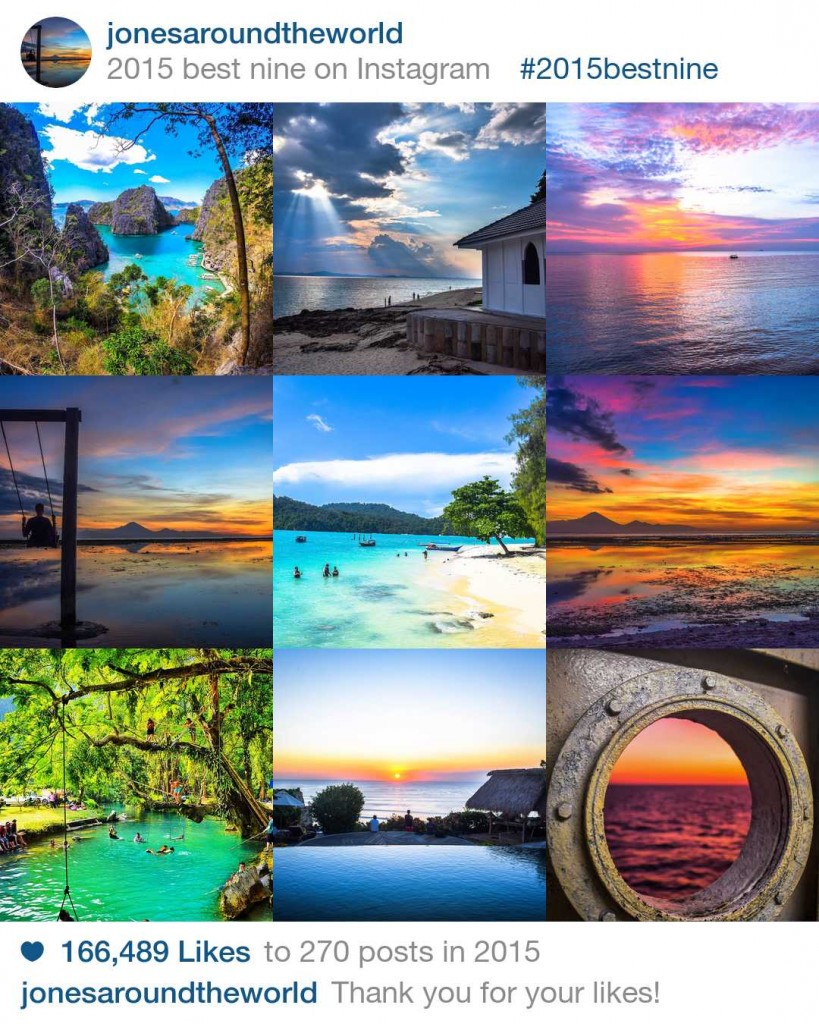 I get emails from people who follow me on Instagram pretty regularly asking me for travel advice, blogging tips, and ask many other questions.  It's been really cool to truly inspire people through my photos, and I'm hoping that I will have continued success in 2016.
THANKS FOR FOLLOWING EVERYONE!!!
These are my favorite 50 Instagram posts of 2015 !
---
1 ) EUPHORIA
Gili Trawangan sunsets.  You can't get much better.
2 ) PARADISE
Bring a book and some beers.
3 )  COLORFUL
Watching the sunset at La Plancha in Seminyak.
4 )  BRIDGES
Follow me.  Let's go an adventure.
5 )  BORACAY
Boats & Sunsets
6 )  FIREWORKS
Happy Chinese New Year from Hong Kong!
7 )  VANG VIENG
Sunset Laser Pointer…
8 )  SUNSET RESORT SWIM
…Yes, I'm obviously staying here.
9 )  I'm On A Boat
Indonesia Booze Cruising
10 )  SAILING VIEWS
That color though…
11 )  ISLAND HOPPING
12 )  LOOK UP
Expecto…PATRONUS.
13 )  COTTON CANDY
Sugar clouds…
14 )  GREEN
I like that bridge…that is a nice bridge.
15 )  SYDNEY
My first sunset in the city was a good omen…
16 )  LOST IN TRANSLATION
I'm just looking for dumplings…
17 )  PERFECTION
You'll never want to leave Pulau Kapas, Malaysia.
18 )  LAS CABANAS
Deep-house tunes, beer, and good company.
19 )  LANGKAWI
"Alright we're here for one hour for snorkeling and swimming"…
20 )  INFINITY
Always up for a swim in my favorite pool!
21 )  REFLECTION
Who am I….?
22 )  ULUWATU LUXURY 
Drinking beers in an infinity pool while watching Bali sunsets.
23 ) WATERFALL
I went chasing waterfalls in Laos…
24 )  PALAWAN
Island hopping in paradise…
25 )  COCONUT
The best way to beat that humidity while exploring temples.
26 )  BALI BEACH CLUBS
Bintang all day…
27 )  RIPPLES
In time…
28 )  HEAVENS
Zeus…?  Is that you…?
29 )  RELAXATION   
I didn't move from this spot all day…
30 )  MESMERIZED
That Hong Kong Skyline will leave you speechless…
31 )  CLOWNING
I couldn't find Dory though…
32 )  HAKUNA MATATA 
I don't know why.  But this reminds me of Lion King somehow…
33 )  IDYLLIC
I swam to that island…true story.
34 )  FERRY LIFE
Anyone down to head to the Opera…?
35 )  RESORT CRASHING
Happy Hour at the Pool Bar.  Yuppp….
36 )  GILI LIFE
My daily view walking along the beaches of Gili Trawangan.
37 )  O-M-F-G
What a view…
38 )  BLUE LAGOON
Tree jumping, rope swinging and swimming all day.
39 )  JUNGLE FALLS
So damn cold.  So damn refreshing…
40 )  DON DET
One of the most relaxing places in the world…
41 )  CHEERS MATE
First beer in Sydney with a view…
42 )  SYDNEY SNORKELING
G'day fishies.
43 )  SERENITY
So damn pretty…
44 )  JEEP
Always keen for a little exploration…
45 )  COASTAL WALKS
Bondi – Coogee Coastal Walk FTW…
46 )  KOMODO NATIONAL PARK
Who is down to live aboard…?
47 )  HAMMOCK LIFE
Help me.  I'm stuck….Actually, just bring me that book.
48 )  GETTING HIGH
…on life obviously.  I was in Indonesia.  Not trying to get executed…
49 )  GETTING WET
It really was pouring rain…
50 )  HAPPY NEW YEAR!
2016 started off in a great way…
Which one is your favorite…?
2015:  The Best Year Of My Life
Shoutout to all my Instagram followers out there!  I love reading all your comments, and glad you all enjoy my photos!  If you like following my travels on Instagram, please help a blogger out and spread the word!  Jones is traveling around the world.
 Are you on Instagram?
Who are your other favorite people to follow on Instagram?
Let me know in the comments sections!
SHARE THE INSTAGRAM LOVE
https://www.jonesaroundtheworld.com/wp-content/uploads/2015/07/DSC_1077.jpg
4000
6000
Dave
https://www.jonesaroundtheworld.com/wp-content/uploads/2017/03/logotry-1.png
Dave
2016-01-07 13:30:43
2016-09-30 10:58:40
Top 50 Instagram Posts of 2015.