Looking for the coolest and best music festivals in Dubai in 2023 & 2024? Well, you've come to the right place, as we've compiled the ultimate guide to Dubai Festivals that are guaranteed to impress.
Home to the tallest building and the largest indoor theme park in the world, Dubai is a place of notoriety. The lavish lifestyle, grand malls, towering skyscrapers, and sandy sights make for an inexplicable trip. People flock from all over to experience some of the most impressive music festivals in Dubai and the Middle East, so take your pick and buy your tickets quickly before they sell out!
Also, be sure to read my guides on Dubai Facts & Airbnbs in Dubai for future trip inspiration!
---
1) RedFestDXB
When: February 2024 (TBC)
Where: Dubai Media City Amphitheatre
https://www.virginradiodubai.com/redfestdxb/
https://www.facebook.com/redfestdxb/
RedFestDXB is one of the top Dubai music festivals by far. The first launching of the event in 2014 featured major headliners on its main stage, such as Jessie J and The Lumineers.
Over two days, the RedFestDXB boasts performances by world-famous artists on its lineup. Attendees can expect well-known names like Lizzo, Bastille, and Machine Gun Kelly, plus hot DJ sets from hot artists like Steve Aoki, Marshmello, and The Chainsmokers at this hype music festival.
In between enjoying the magnetic entertainment across multiple stages, festivalgoers can savor delicious street vendor selections by some of the best in the Middle East. There are also awe-inspiring interactive installations and sponsor activations set up throughout the festival grounds for a thrilling memory-making experience at the spectacular RedFestDXB.
Virgin Radio RedFestDXB 2020 Aftermovie
---
2) Dubai International Jazz Festival
When: February 2024
Where: Dubai Media City Amphitheatre
https://www.facebook.com/DubaiJazzFest/
One of the most enigmatic music festivals in Dubai, the Dubai International Jazz Festival has been taking over the city with prestigious jazz music since 2003. It is one of the Middle East's longest-running music festivals, where thousands upon thousands of people travel from all over the world to experience the magnetism of jazz music.
The event features award-winning artists and legendary musicians from all over the world. Music ranges from jazz to contemporary music, an opportunity for attendees to experience more than half a century of music history in one grand event.
The official highlights of the 16th Emirates Airline Dubai Jazz Festival 2018
---
3) Groove On The Grass
When: May 2024
Where: Dunes Resort in Ras Al Khaimah
https://www.facebook.com/GrooveOnTheGrass/
A vibrant open-air music festival in Dubai, Groove On The Grass celebrates unique artist lineups from the region, primarily focusing on the electronic music genre.
The setting for Groove On The Grass features a breathtaking backdrop of the famous Dubai skyline. This establishes an unbeatable music festival experience surrounded by some of the most enigmatic electronic music in the region. The magnetic air electrified by world-famous DJs and creative visual displays makes vibing, dancing, and socializing with like-minded individuals.
Groove On The Grass has continued to progressively grow its reputation and fan following each year, making it one of the top music festivals in Dubai to attend!
GROOVE ON THE GRASS - SEASON IV TEASER
---
4) Sony Alpha Music Festival

When: October 15, 2023
Where: Garage Studio, Al Quoz, Logistic Park Al Quoz
https://alphauniverse-mea.com/event/alpha-festival-dubai/
https://www.facebook.com/alphamusicfest/
The Sony Alpha Music Festival intertwines a tasteful fusion of technology and music into one grand one-day performance in Dubai.
Through breathtaking visuals, exciting interactive installations, and unrivaled live performances, attendees experience the future in an immersive and cutting-edge event. Sony Alpha Music Festival has transformed your everyday music festival into an immersive and interactive event that collaborates with videographers, photographers, content creators, and cinematographers for the ultimate celebration.
Across three studios, guests can experience 12 uniquely separate shooting encounters from videography to photography to find inspiration and relish in content creation at provided workshops.
Visiting the Sony Alpha Festival Dubai
---
5) Snoopy Beats Music Festival
When: March 2024
Where: Snoopy Island, Fujairah
https://www.facebook.com/mysnoopybeats/
Only an hour's drive from Dubai, the Snoopy Beats Music Festival is hosted on the scenic shores of Sandy Beach Resort on Snoopy Island.
The music and lifestyle festival lures in electronic dance music fans from all over the globe to reconnect with nature on Fujiairah's picturesque beach. Snoopy Beats Music Festival attendees can relish interactive art, live performances, and live DJ sets across the three-day event while savoring inexplicably replenishing scenery.
Make time to attend the Snoopy Beats Music Festival to savor the ultimate three-day event and vacation in one!
---
6) Wireless Festival
When: March 2024
Where: Etihad Park, Yas Island, Abu Dhabi
https://www.livenation.me/festival/wireless-festival-middle-east-tickets
https://www.facebook.com/WirelessFestival/
"Wireless Festival, Europe's biggest celebration of urban music and pop culture, featuring exclusive performances from the world's biggest stars across hip-hop, urban, rap, R&B, grime, dance and more is coming to the Middle East! The 2023, inaugural edition to be held on Abu Dhabi's Yas Island, promises to be the event of the year, with multiple stages, 13+ live performances, F&B, and winning activations."
The Wireless Festival launched in 2005 at Hyde Park in London. Since then, it has become a world-renowned music festival featuring urban, rap, grime, hip-hop, and dance artists. It now travels globally to expand its intoxicating reach in numerous locations, including Abu Dhabi, only an hour from Dubai.
At this hot topic event, festival-goers can expect globally-known artists like Jay-Z, Rihanna, and Kanye West to show off their talents onstage amongst outstanding visual displays. The festival showcases regional talent, with artists like Wegz and Black Sherif taking the stage.
Roddy Ricch - The Box (Wireless Festival 2022)
---
7) Kaynouna Festival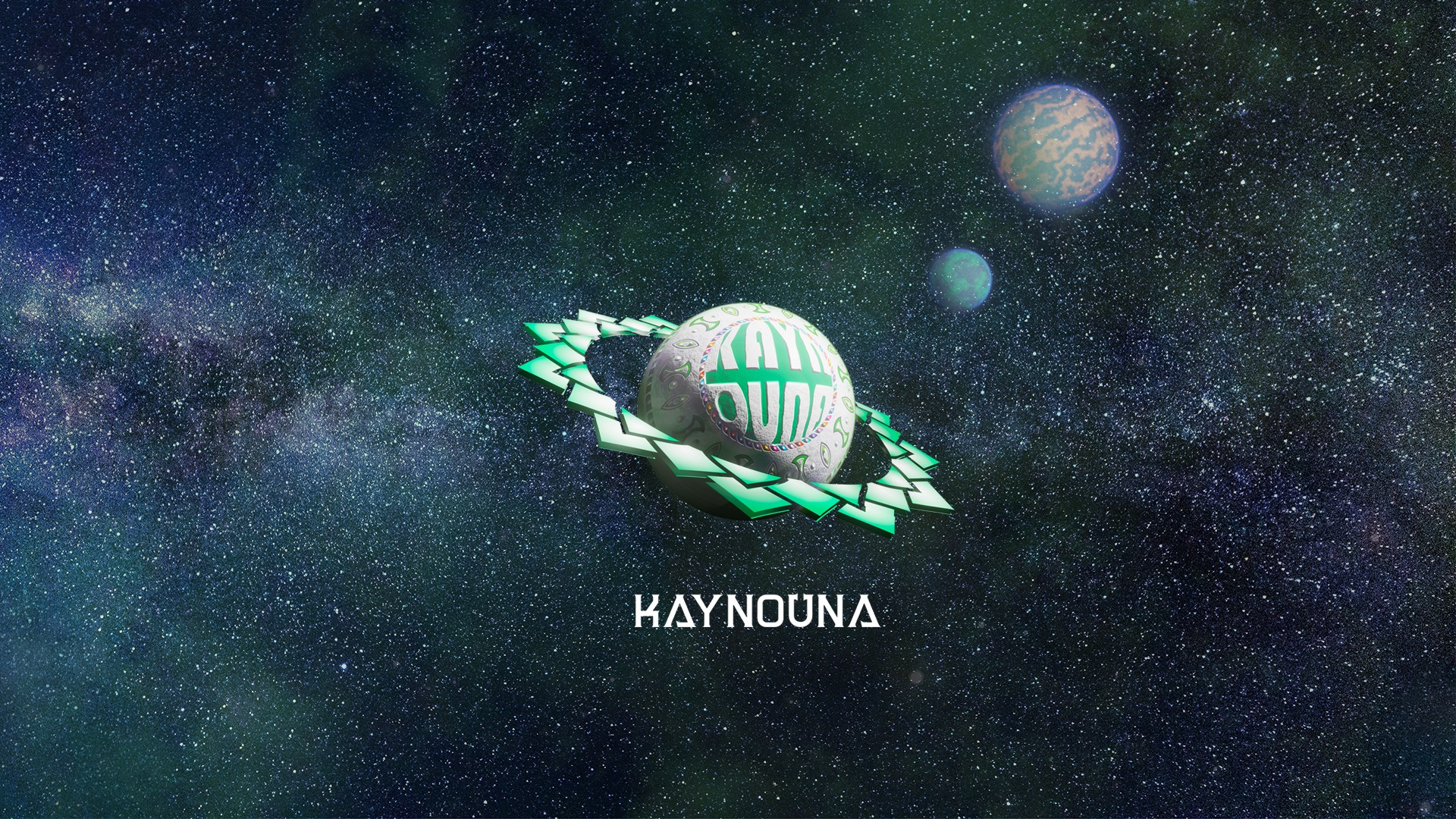 When: February 2024
Where: The Secret Garden, Jumeirah Creekside Hotel
https://www.facebook.com/kaynounaofficial/
The Kaynouna Festival celebrates the spectacular richness and creativity of cultural diversity. It is where wellness, culture, art, and music intertwine in a brilliant display that stimulates inspiration and passion.
At this glorious event, guests can connect with their creative side in this inclusive environment through the numerous activities catered towards wellness, music, and art. And, of course, in between enjoying the exhilarating performances by celebrated musicians from Dubai and beyond, attendees can relish eclectic and unique artisanal products from local vendors.
Kaynouna Music & Arts Festival After Movie (DXB / January 2020)
---
8) Lost Nomads Festival
When: February 2024
Where: Jebel Ali Beach Hotel
https://lostnomadsfestival.com/
https://www.facebook.com/lostnomadsfestival/
The Lost Nomads Festival is held at Soul Beach Dubai, where the sand looks like sugar and the waters are gloriously clear. It is the perfect paradise and music festival location all in one!
Cementing itself as one of the most scenic music festivals in Dubai, the Lost Nomads Festival celebrates the adrenaline-pumping electronic music genre. Electronic music fans travel from across land and sea to experience this one-of-a-kind event. Top contemporary electronic acts like Andrea Olivia, Dennis Cruz, and Apache are some examples of highly sought-after performers who have taken the stage at the Lost Nomads Festival.
Lost Nomads Festival Dubai 🌴 Andrea Oliva, Apache, Cuartero, Dennis Cruz - Aftermovie
---
9) Elrow XXL Festival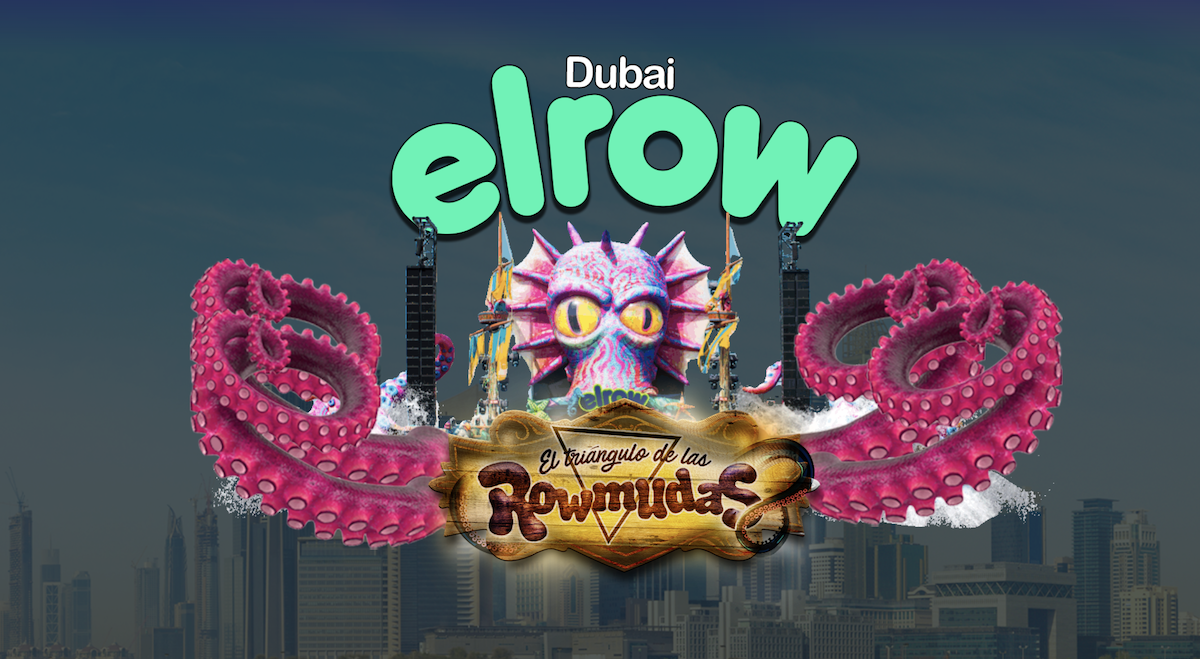 When: February 2024
Where: Dubai Design District
https://www.facebook.com/elrowofficial
Finding its beginning as a social club in Madrid around 148 years ago, Elrow would eventually become one of the most popular music festivals in Dubai and the Middle East!
Now, the Elrow XXL Festival is a massive outdoor music event where thousands of ravers flock from all over to dance, sing, and jump to the beat of the music. The house and techno music festival presents spectacular lineups of major artists like Idris Alba, Armand Van Helden, Sonny Fodera, and other noteworthy names in the industry.
Hosted in the Dubai Design District, the festival is notorious for its spectacular visual displays, art installations, large crowds, and hype-worthy music. Take the trip to experience one of the most notorious music festivals in Dubai – the Elrow XXL Festival!
Elrow Festival Dubai XXL 2023
---
10) REWIND 80s Festival
When: March 1-2, 2024
Where: Bla Bla
https://www.rewindfestdxb.com/
https://www.facebook.com/rewindfestdxb
The world's biggest 80's and 90's festival, REWIND, started in the UK but has since stretched its wings to touch down in other locations. The year 2023 was the first time the REWIND festival took place in Dubai. Its raving success in Dubai means it is returning for more in 2024!
The REWIND 80s Festival is hosted at Bla Bla in Dubai, with plenty of tasty food and drink options to refresh and replenish. The festival got a grand start in 2023 with a seriously impressive lineup of renowned artists like T'pau, Heather Small, and Tony Hadley.
On its first run in Dubai, the event sold out weeks in advance, so buy your tickets now!
REWIND FEST DXB IS BACK IN 2024!
---
Am I Missing Any Epic Music Festivals in Dubai?
In recent years Dubai has made massive strides in the music industry, and new festivals and events are popping up around this incredible destination! So I'd love to hear from you guys about any fests that are missing from my list!
---
Looking for more epic Music Festivals?
My website is filled with articles just like this, and I've compiled some really awesome lists of the best festivals all over the country! Take a look through some of my favorites below, and feel free to email me or reach out to me on social media if you think I need to add any to the list!
---
Thanks for reading my Dubai Music Festivals Guide!
https://www.jonesaroundtheworld.com/wp-content/uploads/2023/09/Rewind-Festival-Dubai.jpeg
1367
2048
Dave
https://www.jonesaroundtheworld.com/wp-content/uploads/2017/03/logotry-1-1-300x106.png
Dave
2023-09-13 20:39:48
2023-09-13 23:32:16
TOP 10 Music Festivals in Dubai For Your Bucket List