Looking for some fun and famous quotes about Los Angeles? Well, look no further, as I've compiled this amazing list of Los Angeles Quotes and L.A captions perfect for that next Instagram post or inspirational post.
Los Angeles is arguably one of the most famous cities in the world. Hollywood became the center of the US film scene in the early 1910s. And has only grown in power and popularity since.
Fun fact: Hollywood was originally an agricultural ranch in the mid-1800s.
L.A. has the best of everything California has to offer. It has year-round warm weather, gorgeous beaches, strong health and fitness culture, a buzzing music scene, and, of course, the dazzling celebrities who call the city home.
The city tends to speak for itself, but many inspirational and hilarious things have been said about it. I've compiled the best and most famous quotes about Los Angeles.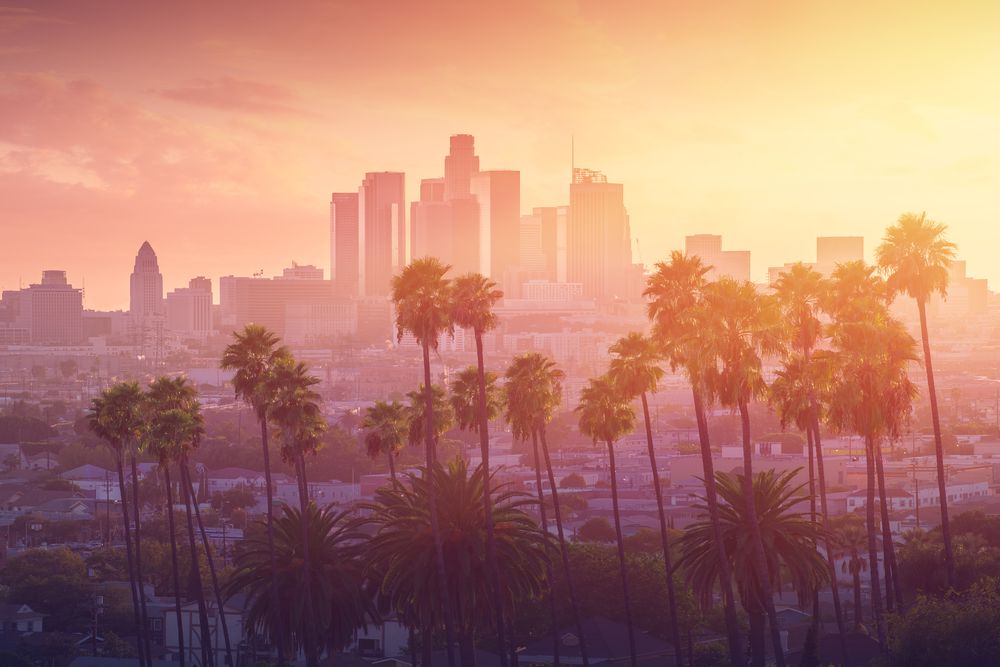 ---
Famous Quotes About Los Angeles
Los Angeles has come a long way since its humble beginnings as a modest lima bean ranch (for reals, Beverly Hills began as a ranch!). The City Of Angels has inspired many to say iconic and memorable quotes. Here are some of them.
1) "I love Los Angeles, and I love Hollywood. They're beautiful. Everybody's plastic, but I love plastic. I want to be plastic." – Andy Warhol
2) "Los Angeles makes the rest of California seem authentic." – Jonathan Culler
3) "Los Angeles is one of those places where somebodies become nobodies and nobodies become somebody." – Carlos Ruiz Zafon
4) "People cut themselves off from their ties of the old life when they come to Los Angeles. They are looking for a place where they can be free, where they can do things they couldn't do anywhere else." – Tom Bradley
5) "You know you're in L.A. when you put air in your tires and they cough." – Milton Berle
6) "I love Los Angeles. It reinvents itself every 2 days." – Billy Connolly
7) "The difference between Los Angeles and yogurt is that yogurt comes with less fruit." – Rush Limbaugh
8) "In Los Angeles, everyone is a star." – Denzel Washington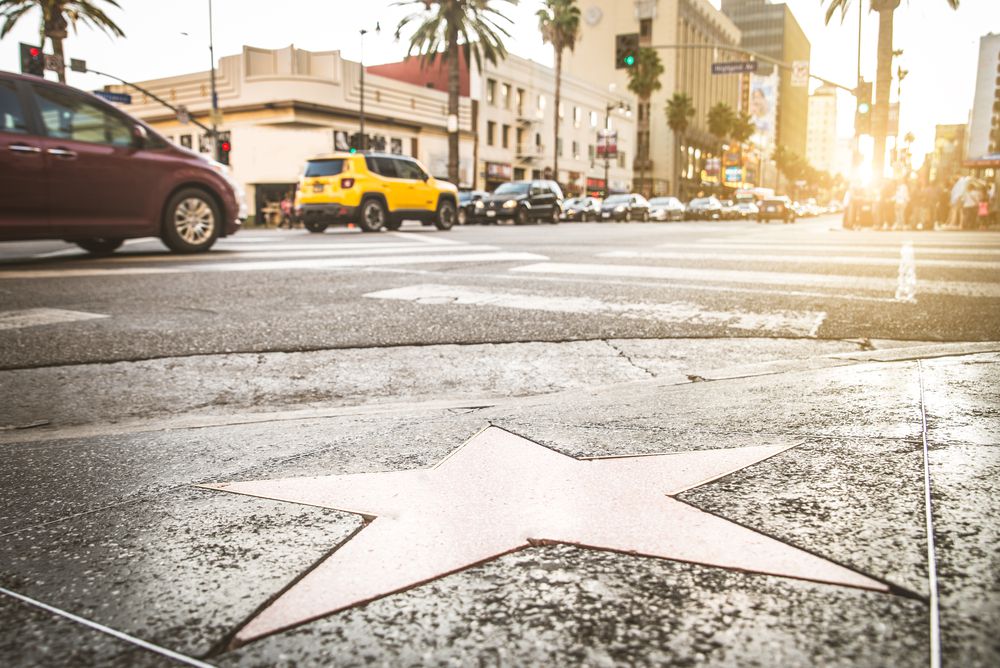 9) "If most American cities are about the consumption of culture, Los Angeles and New York are about the production of culture – not only national culture but global culture." – Barbara Kruger
10) "Los Angeles was the kind of place where everybody was from somewhere else and nobody really dropped anchor. It was a transient place. People are drawn by the dream, people running from the nightmare. Twelve million people and all of them ready to make a break for it if necessary. Figuratively, literally, metaphorically – any way you want to look at it – everybody in L.A. keeps a bag packed. Just in case." – Michael Connelly
11) "Los Angeles has no seasons, so it's kind of hard to keep track of time here. The lines between spring, summer, fall, and winter all blur like my vision. I get stuck on repeat for different measures of eternity." – Kris Kidd
12) "Los Angeles is a microcosm of the United States. If L.A. falls, the country falls." – Ice-T
13) "In Los Angeles, people dress with the deep and earnest hope that people will do nothing but stare at them." – Ellie Kemper
14) "Los Angeles is like a beauty parlor at the end of the universe." – Emily Mortimer
15) "In order to get the worst possible first impression of Los Angeles one should arrive there by bus, preferably in summer and on a Saturday night." – Christopher Isherwood
16) "It's [Los Angeles] mostly full of nonsense and delusion and egomania. They think they'll be young and beautiful forever, even though most of them aren't even young and beautiful now." – Christopher Hitchens
17) "We live in Los Angeles, where you are expected to move every two to four years, so people can see how well your career is going." – Rita Rudner
18) "Los Angeles is a large city-like area surrounding the Beverly Hills Hotel." – Fran Lebowitz
19) "Everything moves a little quicker in Los Angeles." – Kyle Chandler
20) "Tip the world over on its side and everything loose will land in Los Angeles." – Frank Lloyd Wright
21) "The entrance to the Underworld is in Los Angeles." – Rick Riordan
22) "We are all citizens of Los Angeles because we have seen so many movies." – D.J. Waldie
23) "I mean, who would want to live in a place where the only cultural advantage is that you can turn right on a red light?" – Woody Allen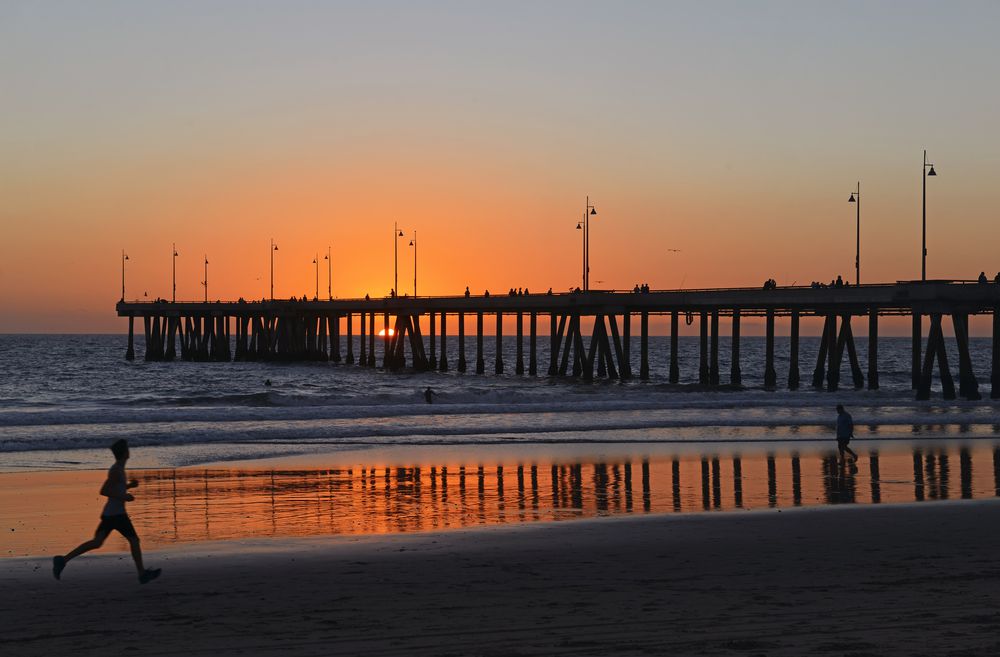 ---
Los Angeles Quotes For Instagram
L.A. has a huge Instagram culture. Social media has taken the world by storm but nowhere is it more apparent than in Los Angeles.
The thousands of influencers in L.A. may not sway your decision to wildly post online. But, the scenery, cafes, restaurants, iconic landmarks, and street art will definitely inspire you to take photos. These are the perfect captions for your feed.
24) "Don't miss out on this Los Angeles bliss."
25) "Call me an angel, cause I'm in a city full of them."
26) "Relationship status: In love with sunsets and this city."
27) "I left my heart in LA."
28) "Just here for an In-n-Out burger."
29) "But first, let's go to California."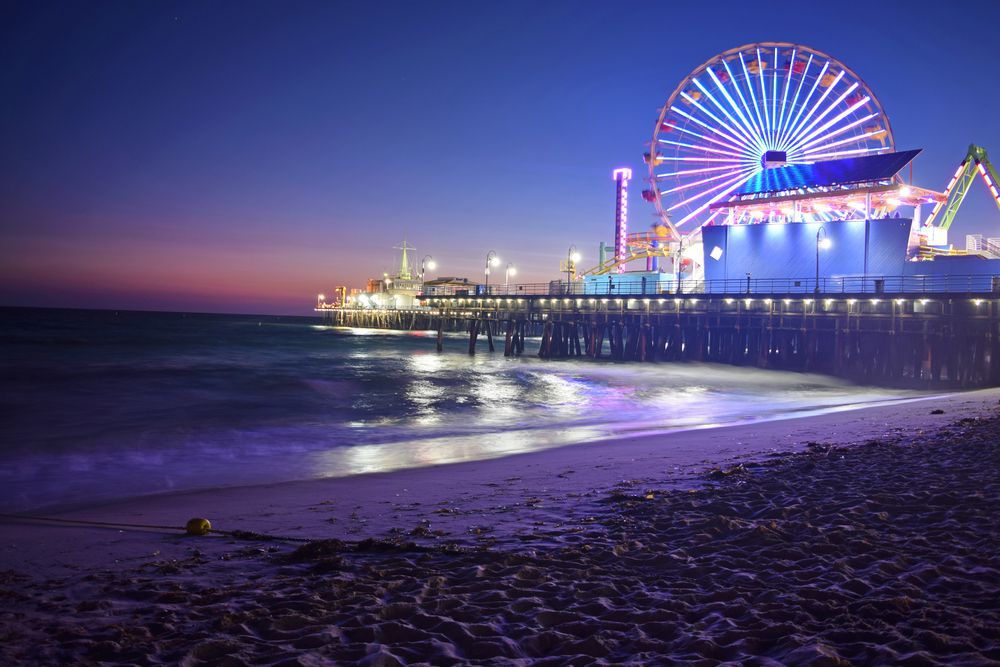 30) "Nothing comes close to the golden coast."
31) "Los Angeles is the city that I love."
32) "West Coast, best coast."
33) "California dreamin'."
34) "In a golden state of mind."
35) "My favorite color is sunset."
36) "Palm trees and ocean breeze."
37) "Stay in your West Coast magic."
38) "If I can't go to Heaven, L.A. is the next best thing."
39) "A boulevard called Sunset."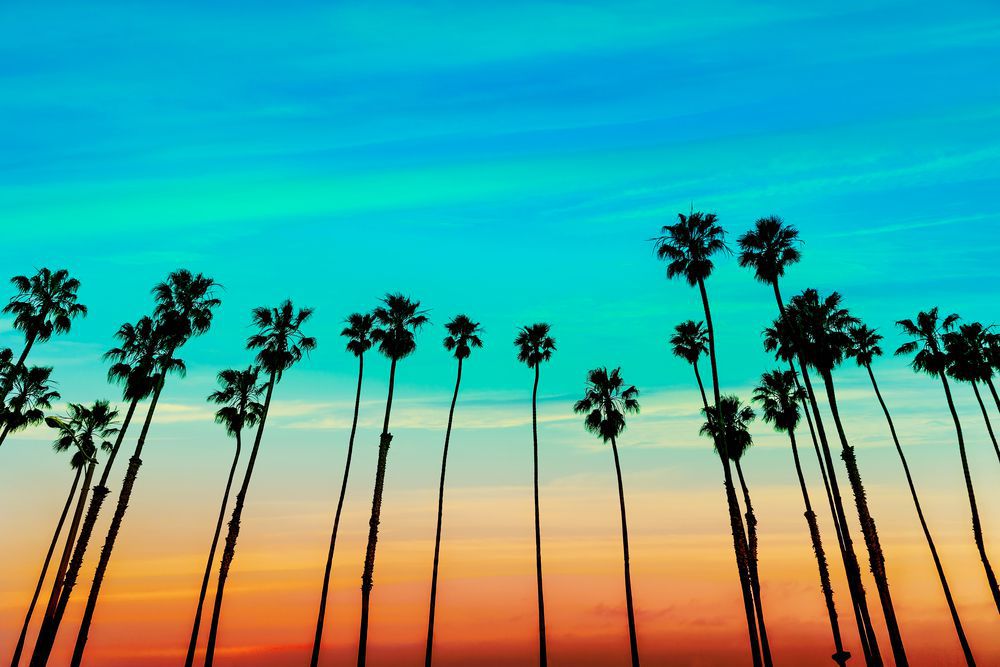 ---
Funny Quotes: Los Angeles Humor
Los Angeles is a melting pot of larger than life personalities. David Letterman, Jamie Foxx, and Melissa McCarthy all found their big breaks in L.A.
However, it's not just comedians who have some funny things to say about Los Angeles. Here are some amusing quotes about the infamous city.
40) "Los Angeles is the home of the three little white lies: 'The Ferrari is paid for', 'The mortgage is assumable', and 'It's just a cold sore!'" – Milton Berle
41) "I love Thanksgiving turkey. It's the only time in Los Angeles that you see natural breasts." – Arnold Schwarzenegger
42) "In Los Angeles, by the time you're 35, you're older than most of the buildings." – Delia Ephron
43) "I love the traffic in LA. It's like one of my favorite experiences. Yeah, when you don't live here it's great. You get to be a part of it but you know it's not yours forever. It's like another person's child, you know what I'm saying? Yeah, you get to be like, 'This is crazy, have it back!'" – Trevor Noah
44) "I was street-smart, but unfortunately, the street was Rodeo Drive." – Carrie Fisher
45) "When it's 100 degrees in New York, it's 72 in Los Angeles. When it's 30 degrees in New York, in Los Angeles it's still 72. However, there are 6 million interesting people in New York and only 72 in Los Angeles." – Neil Simon
46) "I was just in Las Vegas, where prostitution is legal. Which is a relief because I live in Los Angeles, where it is mandatory." – Greg Fitzsimmons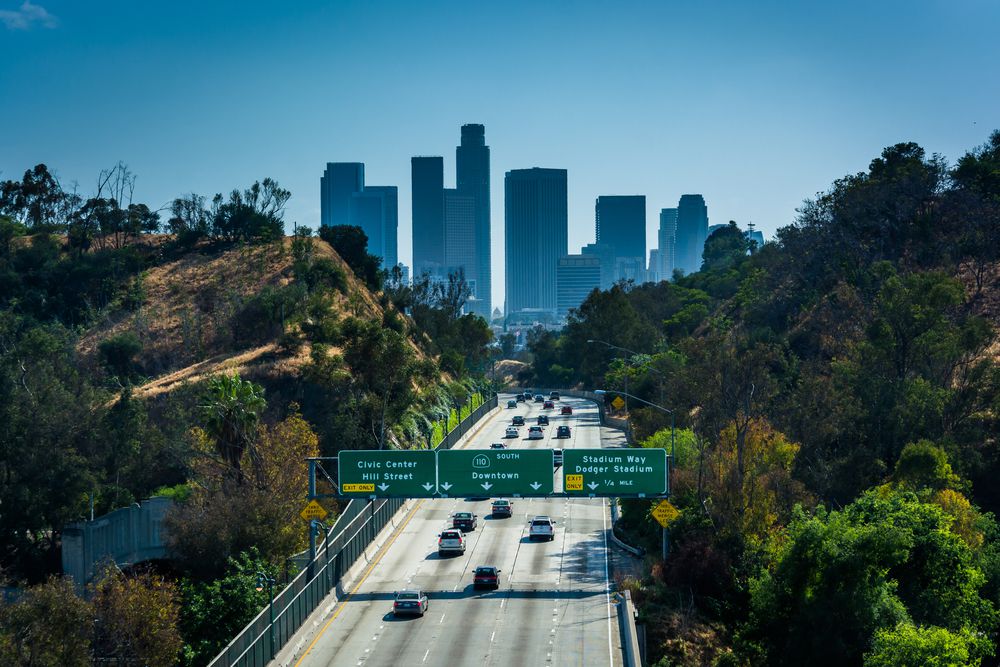 47) "In Los Angeles, everything is 100 percent organic, except the people." – Kris Kidd
48) "Los Angeles is just New York lying down." – Quentin Crisp
49) "If you stay in Beverly Hills too long, you become a Mercedes." – Robert Redford
50) "Marriages that last are with people who do not live in Los Angeles." – Farrah Fawcett
51) "In Washington, the first thing people tell you is what their job is. In Los Angeles, you learn their star sign. In Houston, you're told how rich they are. And in New York, they tell you what their rent is." – Simon Hoggart
52) "Even though I grew up two hours south, I had rarely ventured to Los Angeles. I soon learned that my dad wasn't totally off base when he said, "Los Angeles is like San Diego's older, uglier sister that has herpes."… "Remember. Family," he said. "Also, how do I get back to I-5? I hate this fucking city"." – Justin Halpern
53) "Just as the gladiators laid bare the mentality of the Romans, L.A.'s obsession with dramatic freeway chases may reveal a scar at the bottom of our collective psyche." – Gregory Rodriguez
54) "Getting on a plane, I told the ticket lady 'Send one of my bags to New York, one to Los Angeles, and one to Miami.' She said 'We can't do that!' I told her. 'You did it last week!'" – Henny Youngman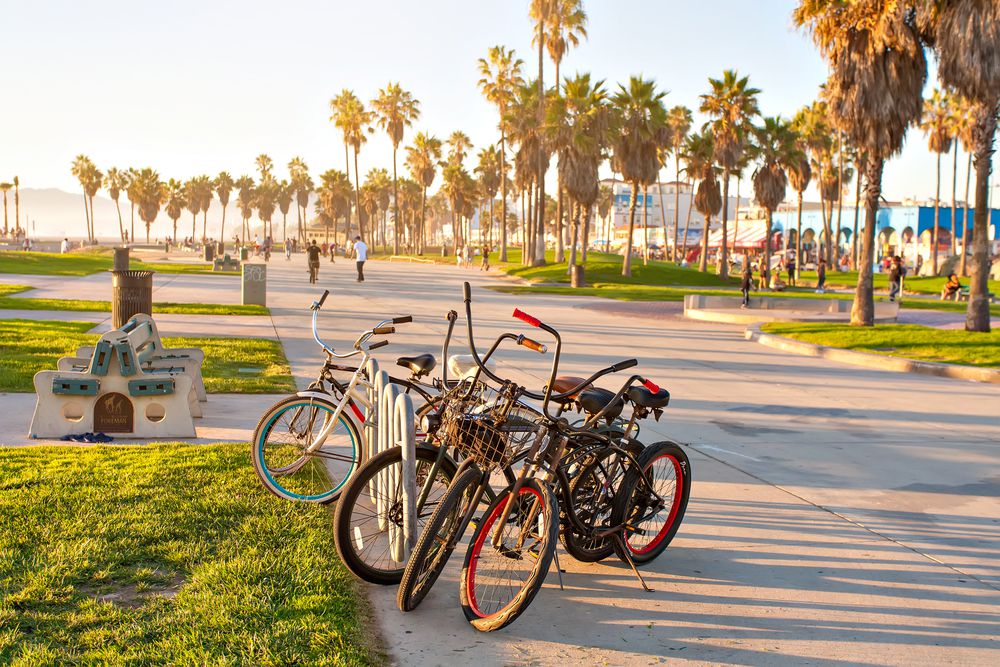 ---
Celebrity L.A. Quotes
The Walk Of Fame is one of LA's most famous tourist attractions. The names dotted on the terrazzo and brass paving draw millions of visitors a year.
Fun fact: The stars cost a whopping $40000 to create, install, and maintain.
More famous than the walk itself, are the celebrities who have been nominated to be there. Many of whom have said some memorable things about the city…
55) "I was never an ambitious girl or even a self-confident one. I never went in for beauty pageants or wore a stitch of make-up until I went to Los Angeles." – Pamela Anderson
56) "So I live in Los Angeles, and it's kind of a goofy place. They have an airport named after John Wayne. That ought to explain it. It has a charming kind of superstitious innocence." – George Carlin
57) "Los Angeles is such a town of show business, and I'm a terrible celebrity. I find it difficult — it's the beast that must be fed. There's this big wheel of pictures and articles that goes around, and you get pinned on it." – Julia Roberts
58) "I like Los Angeles. So many artistic people, and I just love the weather." – Carly Rae Jepsen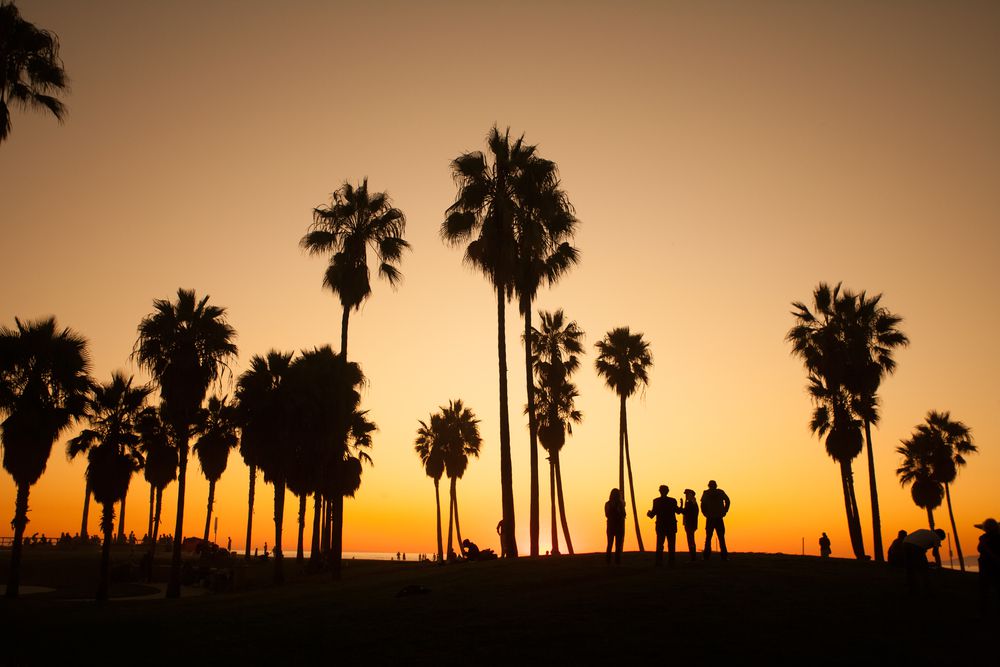 59) "I'd move to Los Angeles if New Zealand and Australia were swallowed up by a tidal wave, if there was a bubonic plague in England and if the continent of Africa disappeared from some Martian attack." – Russell Crowe
60) "I don't like Los Angeles. The people are awful and terribly shallow, and everybody wants to be famous but nobody wants to play the game. I'm from New York. I will kill to get what I need." – Lady Gaga
61) "You know, you're really nobody in LA unless you live in a house with a really big door." – Steve Martin
62) "When I came to Los Angeles, it was the first time that I ever felt like I belonged somewhere. Not because it was wacky, but because people here understood what I felt like to perform, and there were other kids my age who wanted to do it. I didn't get looked at as God, you freak."- Jennifer Love Hewitt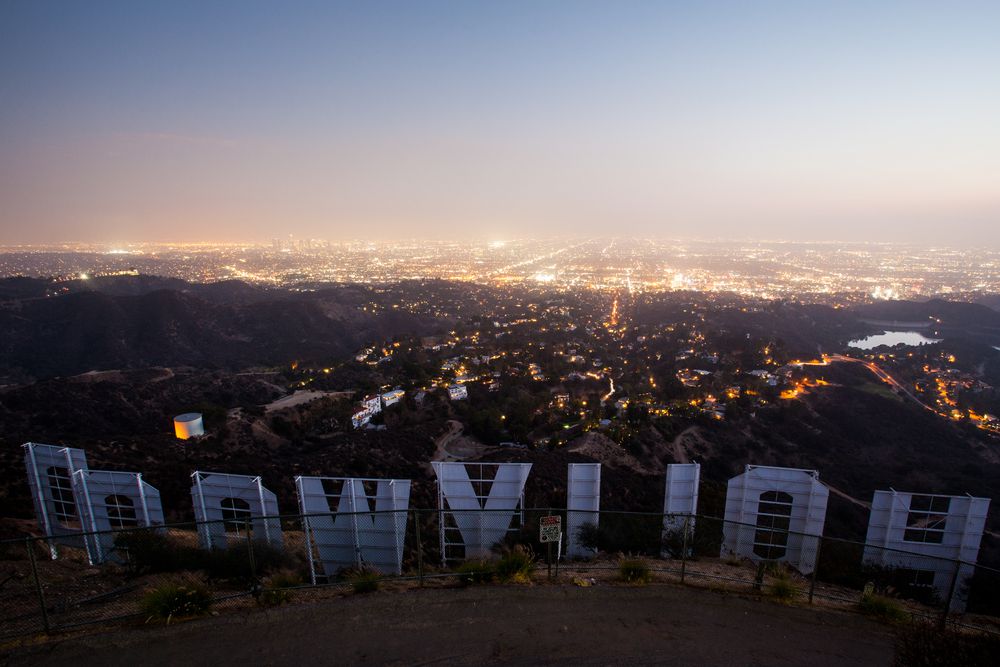 ---
Movie Quotes About L.A.
Some of the most epic cult classics have been set in Los Angeles, and with that comes some incredible quotes about the city. Here are a few of the best City of Angels quotes from movies.
63) "But sometimes, there's a man. And I'm talkin' about the Dude here. Sometimes, there's a man, well, he's the man for his time and place. He fits right in there. And that's the Dude, in Los Angeles. And even if he's a lazy man – and the Dude was most certainly that. Quite possibly the laziest in Los Angeles County, which would place him high in the runnin' for laziest worldwide." – The Big Lebowski
64) "Yeah, we cool. Two things: one, don't tell nobody about this. This shit is between me, you, and Mr. soon-to-be-living-the-rest-of-his-short-ass-life-in-agonizing-pain rapist here. It ain't nobody else's business. Two, you leave town tonight, right now, and when you gone, you stay gone, or you be gone. You lost all your L.A. privileges. Deal?" – Pulp Fiction
65) "He shakes the bats out of his belfry, opens the door, and finds the cutest couple in Los Angeles standing in his doorway." – True Romance
66) "Hollywood real estate means you live here. You're not just visiting, not just passing through, you fucking live here. Here I am, flat on my ass, and who do I got living next door to me? The director of Rosemary's fucking Baby, that's who. Polanski's the hottest director in town right now, probably the world! He's my next-door fucking neighbor. Shit. I mean, who knows what can happen? Shit, I could be one pool party away from starring in a Polanski movie." – Once Upon A Time In Hollywood
67) "Shut up, I'm rich! I'm richer than all this new Hollywood trash! I've got a million dollars." – Sunset Boulevard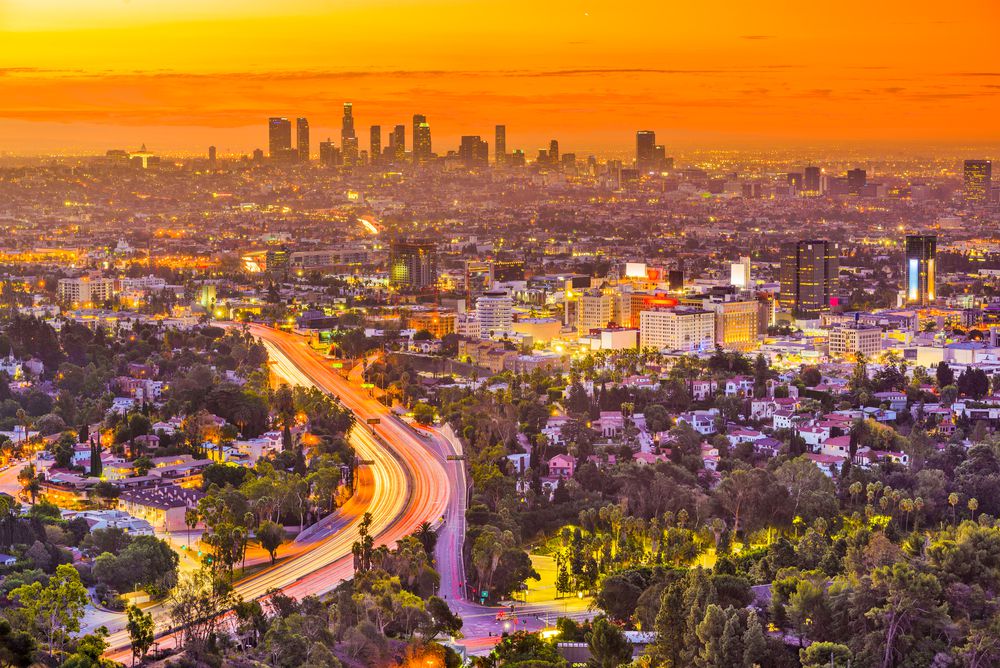 ---
L.A. Quotes From Books
If L.A. inspires an entire film industry, of course, it inspires literature too. Some of the world's most prolific writers have found their inspiration from the city's culture. Among these are Hunter S. Thompson and Tom Robbins. Here are some of the best book quotes about Los Angeles.
68) "L.A.: Come on vacation, go home on probation." – James Ellroy, Suicide Hill
69) "What does she do?" "She's a producer." Of course, in Los Angeles this doesn't mean much more than "she's a member of the human race." – Julian Fellowes, Past Imperfect
70) "I told you, they age slower out here. It's all the fresh California air," Val replied. "Yes, because that's exactly what Los Angeles is known for," Kate said dryly. "Clean air." – Julia James, Just The Sexiest Man Alive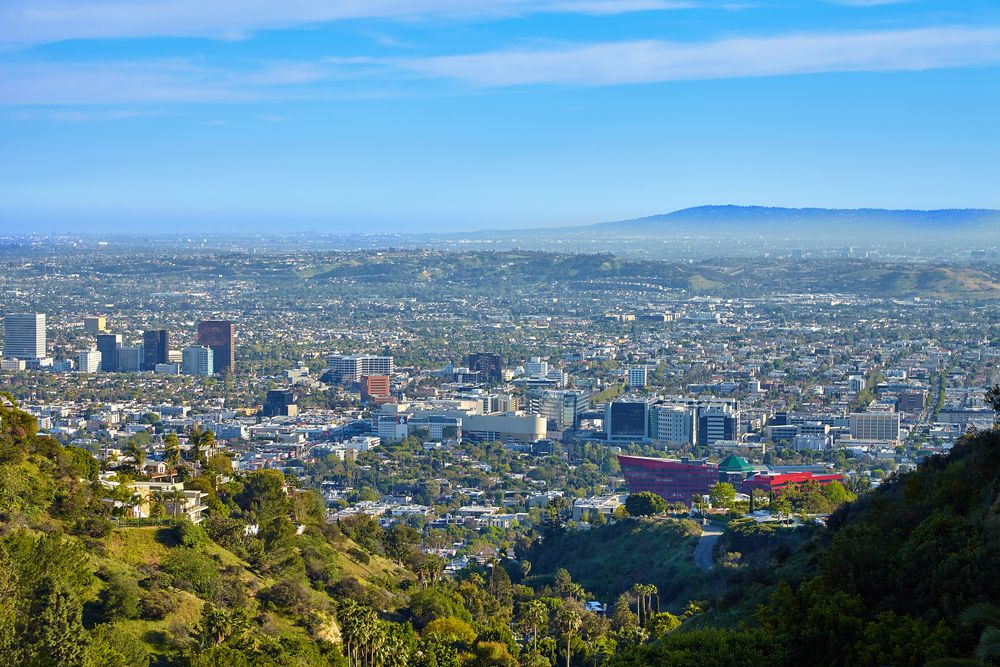 71) "As we made our way across town, through the seedy parts of Hollywood, over the Sunset Strip, I found myself depressed about how unseemly Los Angeles had gotten since I'd left. It was similar to Manhattan in that regard. The decades had not been good to it." – Taylor Jenkins Reid, The Seven Husbands of Evelyn Hugo
72) "If California is a state of mind, Hollywood is where you take its temperature. There is a peculiar sense in which this city existing mainly on film and tape is our national capital, alas, and not just the capital of California. It's the place where our children learn how and what to dream and where everything happens just before, or just after, it happens to us." – Ross Macdonald, Archer in Hollywood: The Moving Target, The Way Some People Die, The Barbarous Coast
73) "Every now and then when your life gets complicated and the weasels start closing in, the only cure is to load up on heinous chemicals and then drive like a bastard from Hollywood to Las Vegas … with the music at top volume and at least a pint of ether." – Hunter S. Thompson, Fear and Loathing in Las Vegas
74) "To create what it does, Hollywood has to draw young people, often of unstable temperament, from all over the world. It plunges them into exacting work – surrounds them with a sensuous life – and cuts them off from the normal sources of living"." – Max Lerner, America as a Civilization
75) "Hollywood, where the rich don't have to pay for anything." – Caroline Kepnes, Hidden Bodies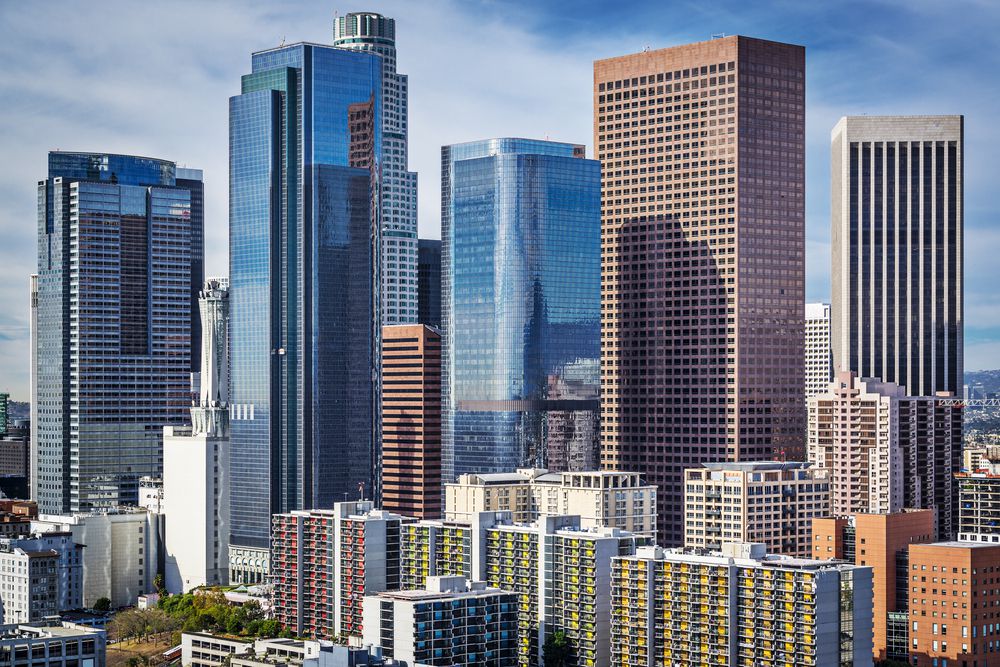 ---
Los Angeles Song Lyrics
California has one of the best music scenes in the world. The music festivals that the state hosts just prove this point. They're so good that I almost spontaneously flew halfway across the world to get to one in 2015. LA has been the muse for many lyricists and musicians over the years. These are just a few from some of the greats.
76) "I'm in Los Angeles today; garbage cans comprise the medians / of freeways always creeping / even when the population's sleeping. / And I can't see why you'd want to live here." – Death Cab For Cutie, Why You'd Want to Live Here
77) "I hopped off the plane at LAX with a dream and my cardigan." – Miley Cyrus, Party in the USA
78) "Sometimes I feel like my only friend is the city I live in, the City of Angels." – Red Hot Chili Peppers, Under the Bridge
79) "So glad to meet you, Angeles." – Elliott Smith, Angeles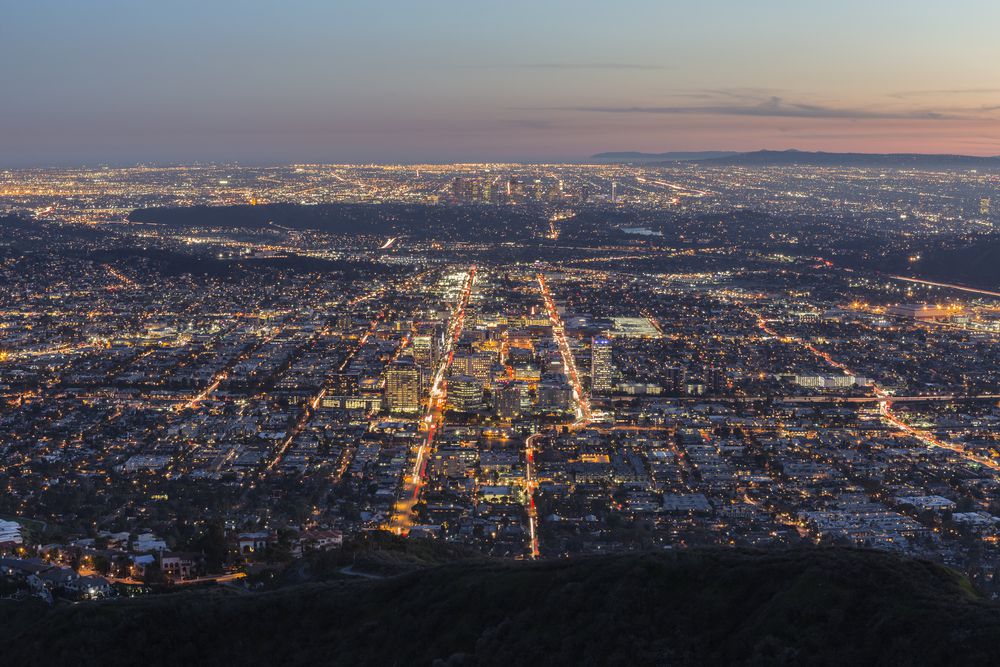 80) "L.A. pick up the phone, I need to talk to you." – The Main, Birthday in Los Angeles
81) "Hey L.A., it's really really nice to meet ya." – Ryan Beatty, Hey L.A.
82) "Say goodbye, say goodbye to Hollywood" – Eminem, Say Goodbye To Hollywood
83) "Combustion, at the function, drunk and acting as prophets would / When Pac rocked with Suges, smoking blunts at Hollywood" – Mac Miller, Black Bush
84) "Puppets with strings of gold / East L.A. at midnight / Papa won't be home tonight" – Mötley Crüe, Wild Side
85) "LA just drive me crazy / We could float through the city night / I'm drunk and you lookin' real pretty right / Make love, I ain't finna fight" – Dr. Hollywood, We Run L.A.
86) "Well, I'm waiting at the bus stop in downtown L.A. / But I'd much rather be on a boardwalk on Broadway" – The Rolling Stones, The Under Assistant West Coast Promotion Man
87) "Baby you could be a movie star, hey (in Los Angeles) / Get yourself a medical card, yea (in Los Angeles) / Cause that's how California rolls" – Snoop Dogg, California Roll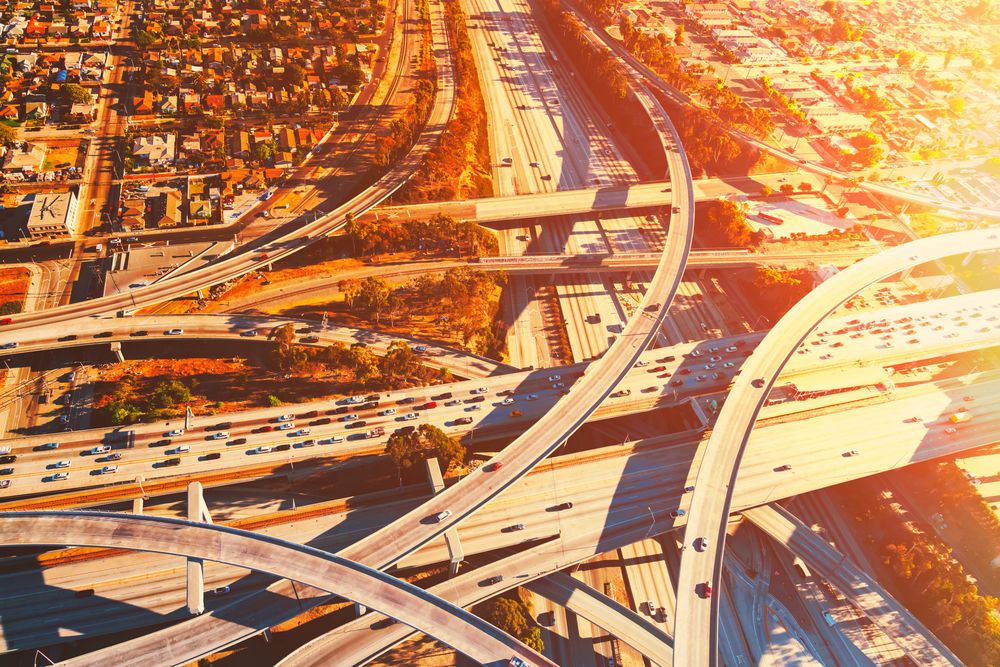 ---
Best Hollywood Quotes
While Hollywood and Los Angeles are one and the same, the world-renowned hillside sign has inspired a section of its own. Did you know? The famous sign was originally "HOLLYWOODLAND". Here are some of the best quotes about Hollywood.
88) "Hollywood can be seductive, but it's not real." – Dylan McDermott
89) "In Hollywood, the women are all peaches. It makes one long for an apple occasionally." – W. Somerset Maugham
90) "The whole city gives you the impression of impermanence. You have the feeling that one day someone is going to yell, "Cut! Strike it!" and then the stagehands will scurry out and remove the mountains, the movie-star homes, the Hollywood Bowl – everything." – Allan Sherman
91) "In Hollywood, no one knows anything." – William Goldman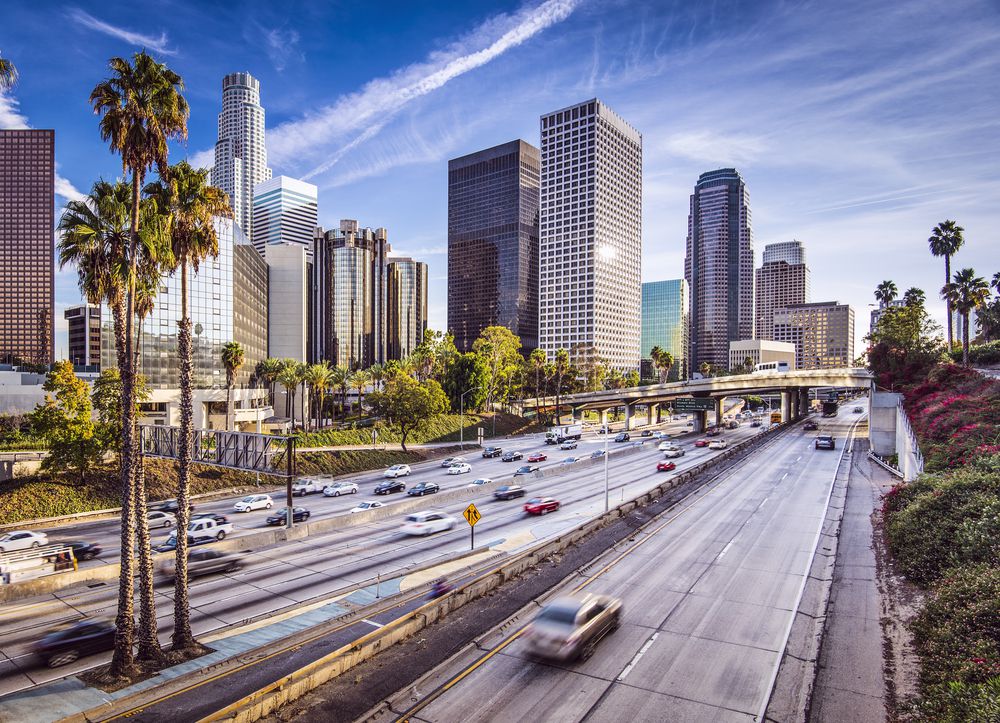 92) "Hollywood is a place where they'll pay you a thousand dollars for a kiss and fifty cents for your soul. I know, because I turned down the first offer often enough and held out for the fifty cents." – Marilyn Monroe
93) "Hollywood's two polar types are the cynically drunken writer aggressively nursing a ten-year-old reputation and the theatrically self-conscious hermit who strides the boulevard in sandals, home-made shorts, and a prophetic beard, muttering against the Age of the Machines." – Christopher Isherwood
94) "Hollywood is a door leading to a thousand doors" – Kensington Roth
95) "How do we know where we're going? Follow the moon! Remember, the moon is always over Hollywood, and Needles isn't far from Hollywood." – Charles M. Schulz
96) "Hollywood is like Picasso's bathroom." – Candice Bergen
97) "In Hollywood, if you don't have a shrink, people think you're crazy." – Johnny Carson
98) "Hollywood is the definition of sexual discrimination." – Ally Sheedy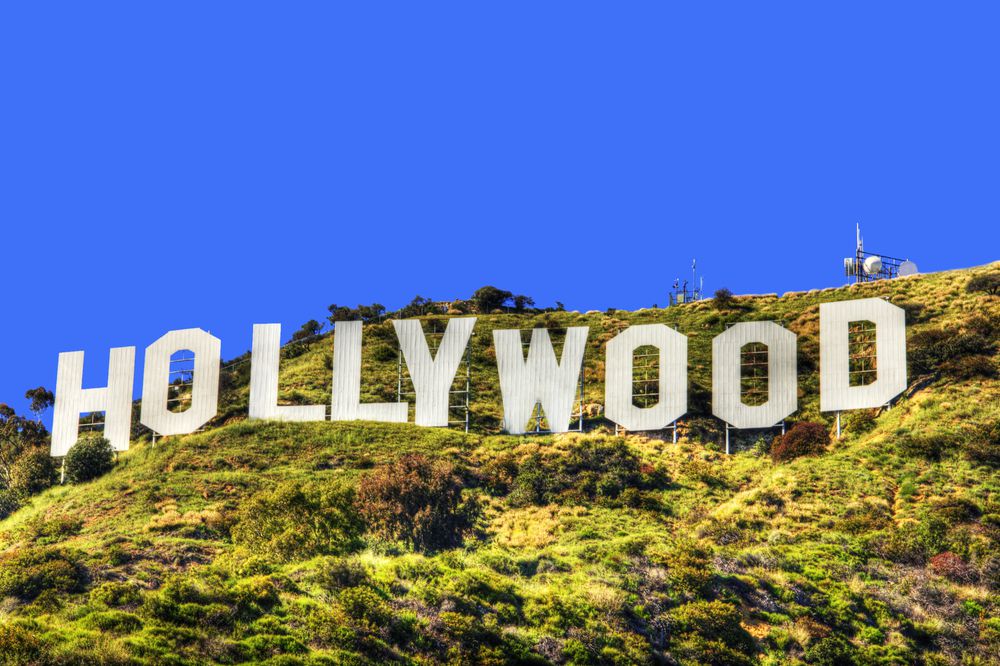 ---
Did I Miss Any Top Los Angeles Quotes?
Los Angeles is famous for all sorts of reasons, good and bad. Naturally, all sorts of things have been said about the city. Do you have any favorite quotes that I missed? Feel free to reach out on social media and I'll see if I can add them.
I love Cali and all that comes with it. It's my home and one of my favorite places in the world. I also have an extensive list of famous California quotes to inspire your travels out west.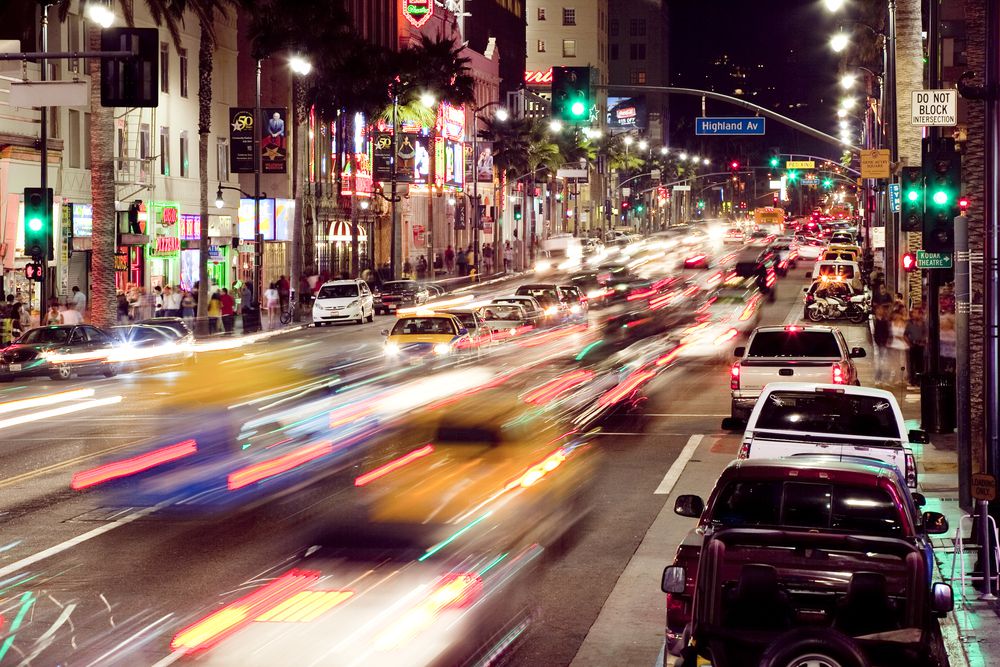 ---
Planning a trip to California?
Whether you're just heading to Los Angeles or planning a mega road trip up the entire coastline of California, I have the L.A and California content you need. There's lists of the best Airbnbs up and down the Golden State, breakdowns of unmissable glamping experiences in California you can't miss, music festival guides – plus so much more!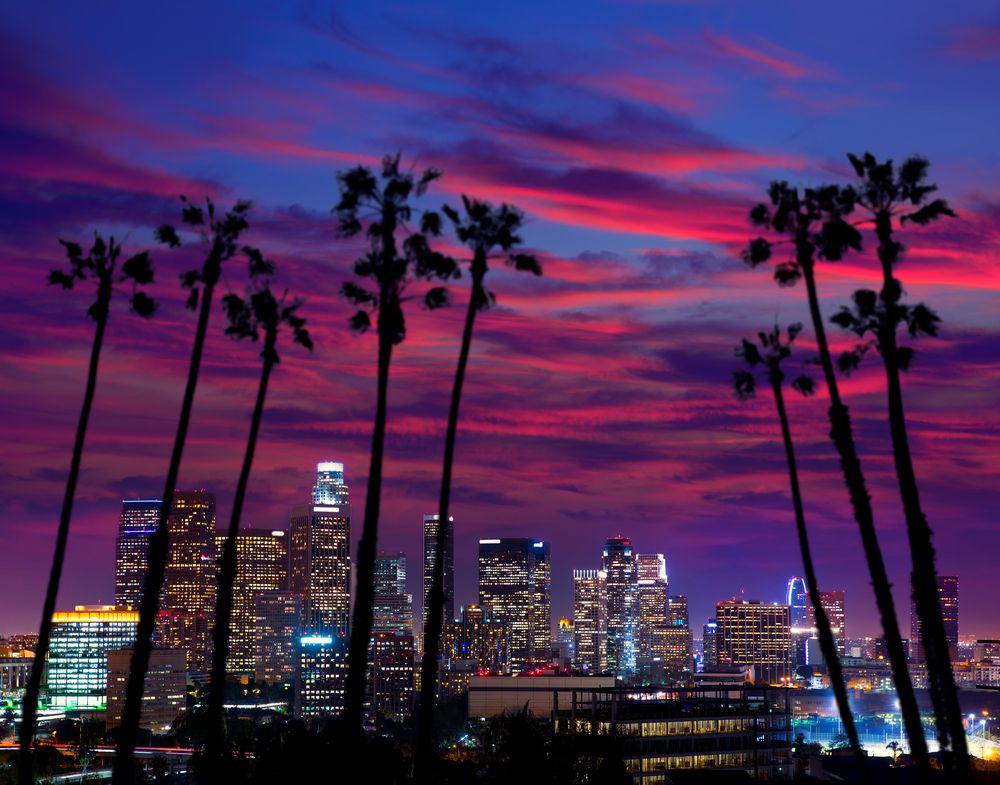 ---
Thanks for reading about these Los Angeles Quotes!
Share these L.A Quotes with your travel crew!
https://www.jonesaroundtheworld.com/wp-content/uploads/2020/06/Los-Angeles-Quotes.jpg
667
1000
TravelTractionsJATW
https://www.jonesaroundtheworld.com/wp-content/uploads/2017/03/logotry-1-1-300x106.png
TravelTractionsJATW
2020-06-10 22:20:59
2020-06-10 22:20:59
95+ Best Los Angeles Quotes | Funny, Movies, Lyrics & Books + more!