Looking for the coolest and best music festivals in Los Angeles in 2023? Well, you've come to the right place, as we've compiled the ultimate guide to Los Angeles Festivals that are guaranteed to impress.
One of the most famous cities in the world, Los Angeles, is home to the prominent Hollywood scene, million-dollar neighborhoods, rich arts and culture, and scenic coastlines. It is the heart of the American film industry and has infinite entertainment and attractions, making it one of the hottest travel destinations in the world.
Heading to Los Angeles for a music festival promises an axis-tilting time featuring world-class performers, stages, and an addicting atmosphere!
---
1) Head in the Clouds Festival
When: August 5 – 6, 2023
Where: Rose Bowl
https://www.facebook.com/hitcfestival
Hosted in the enchanting Brookside neighborhood at the Rose Bowl, the Head in the Clouds Festival is one of the favored music festivals in Los Angeles!
The event welcomes all ages, rain or shine, to buy a ticket to experience this grand celebration's hype. Put together by the famous hybrid company and label, 88rising, attendees are guaranteed to have a blast with a lineup of world-renowned artists and acts. Originally, the festival focused on a lineup of Asian diaspora but has since extended its reach to include American-based talent.
The crowd, the food, the atmosphere – you name it, it's all perfect at the Head in the Clouds Festival!
HEAD IN THE CLOUDS FESTIVAL 2021 (OFFICIAL AFTERMOVIE)
---
2) Primavera Sound Festival
When: September 2024
Where: Los Angeles Historic State Park
https://www.primaverasound.com/en/los-angeles
https://www.facebook.com/primaverasoundfestivals/?ref=ts
After twenty years of existence, spreading joy and music in Barcelona, the Primavera Sound Festival stretched its wings to Los Angeles and South America!
The first Los Angeles Primavera Sound Festival was meant to begin in 2020 until the pandemic hit to delay the festival until 2022. In a bold display featuring independent and renowned artists, the LA festival was a grand success.
At this event, one of the top international music festivals in Los Angeles, attendees can expect an exceptional lineup of various genres, including EDM, indie pop, hip hop, and indie rock.
Destination Primavera Sound Los Angeles
---
3) HARD Summer Festival
When: August 5 – 6, 2023
Where: LA Memorial Coliseum, Exposition Park, & BMO Stadium
https://www.facebook.com/HARDFest/
Returning to Los Angeles After 10 Years and Celebrating the 15th Edition
The HARD Summer Festival is one of the most notorious summer music festivals in Los Angeles. It utilizes multiple venues to fit its stage setups in the monumental destinations of the historic Los Angeles Memorial Coliseum, BMO Stadium, and Exposition Park.
The earth-shattering immersive experience of this festival is one you'll never forget – and one you shouldn't miss out on. World-famous headliners break the ice, followed by more renowned performers for a mind-blowing and invigorating atmosphere.
Multiple genres are featured to welcome a range of musical tastes. From house and techno at the Pink Stage to the Green Stage for bass fanatics. At the HARD Summer Festival, you'll have the ultimate summer memory-making trip to fulfill you for a lifetime!
HARD Summer Music Festival 2022 Official Recap
---
4) Camp Flog Gnaw Carnival
When: November 11 – 12, 2023
Where: Dodger Stadium
https://www.facebook.com/campfloggnaw
Previously known as OFWGKTA, the Camp Flog Gnaw Carnival is curated by Tyler The Creator. The annual festival has made a reputation as one of the best music festivals in Los Angeles and America for its exceptional lineup of world-class performers paired with thrilling rides and carnival games!
Big names such as Kid Cudi, Lana Del Rey, and Billie Elisih have performed at this event, where world-class entertainment is guaranteed. Giant Ferris wheels light up the sky as people below grab fresh food at the different vendors, play carnival games, and take Instagram-worthy pictures.
And you can join the crowd for a grand-spankin' good time at the hype-worthy Camp Flog Gnaw Carnival!
Camp Flog Gnaw Carnival 2018 - Highlights
---
5) Cruel World Festival
When: May 2024
Where: Rose Bowl, Pasadena, CA
https://www.facebook.com/cruelworldfest/
The annual Cruel World Festival is hosted in Brookside at the Rose Bowl in Pasadena, California. Throughout the thrilling event are numerous stages featuring genres of alternative rock, post-punk, gothic rock, and new wave.
Every stage at the Cruel World Festival is continuously loaded with live music and a boisterous crowd for an out-of-this-world time of entertainment, great music, and tons of fun! Artists like Echo & The Bunnymen, Blondie, and Iggy Pop have all been featured.
Thanks to the consistently immaculate lineup, magnificent stage setups, and great atmosphere, the Cruel World Festival has cemented itself as a rockin' good time and popular music festival.
---
6) Hollywood Bowl Jazz Festival
When: June 2024
Where: Hollywood Bowl
https://www.hollywoodbowl.com/events/performances/2301/2023-06-17/hollywood-bowl-jazz-festival
https://www.facebook.com/HollywoodBowl/
Welcoming guests every summer for this cultivated and entertaining event, the Hollywood Bowl Jazz Festival features top jazz performers in a two-day splendor of magic and music. All ages are welcome to experience the beauty of jazz and the inexplicable fun of the Hollywood Bowl Jazz Festival.
Originally the festival emcee was Bill Cosby until George Lopez took over the role after Cosby's retirement. Soon after, comedian Arsenio Hall became the new host of the Hollywood Bowl Jazz Festival. Hosted by renowned comedians, the festival is guaranteed to bring laughter to all before the magnificence of top-class jazz performers show off their skills.
100 Years of Summer at the Hollywood Bowl
---
7) Desert Hearts Festival
When: May 2024
Where: LA Memorial Coliseum
https://festival.deserthearts.us/
https://www.facebook.com/WeAreDesertHearts/
Throwing wild parties across the country for years, the Desert Hearts Festival landed in Los Angeles to share the fun and the madness!
It is one of the unique music festivals in Los Angeles, a boutique electronic fest committed to spreading love, techno, and house. The festival's extensive and dedicated underground electronic music community has spread its roots to explore and celebrate the genre with like-minded individuals.
The intimate and interactive experience of the DIY Desert Hearts Festival is one for the books. Its detailed stage setups with blood-pumping live music and top-class acts are the ultimate getaway from reality into the world of electronic music!
While in 2023, this was originally meant to be camping festival, the LA festival went off smoothly and I'm sure they'll be back for more Memorial Coliseum techno madness in the future!
Desert Hearts Festival 2017 - Official Video
---
8) Besame Mucho Festival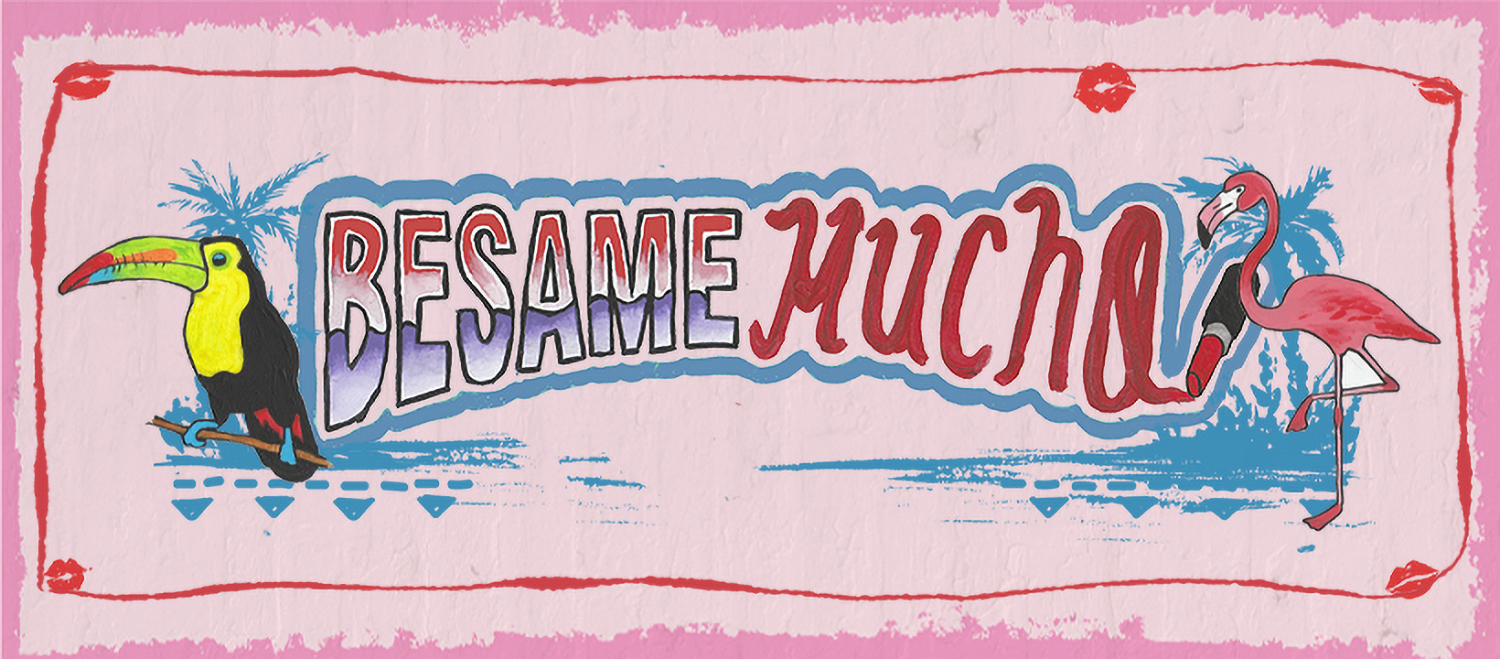 When: December 2, 2023
Where: Dodger Stadium
https://www.besamemuchofestival.com/
https://www.facebook.com/besamemuchofest/
Selling out as soon as tickets are made available, the Besame Mucho Festival is by far one of the most popular music festivals in Los Angeles!
The famous event is hosted at the Dodger Stadium, welcoming Latin-inspired music, from classic to modern. It emphasizes celebrating Latin artists, from up-and-coming to established acts, across three stages at the stadium. The stages are classified as Te Gusta El Pop, Las Clasicas, and Rockero to separate the genres and satisfy different musical tastes in the Latin music genre.
The Besame Mucho Festival promises an outstanding selection of artists. Its 2023 headliners feature Gloria Trevi, Mana, and Los Bukis. The event continues to rise in popularity each year, so get your tickets quickly!
Join the Besame Mucho Fest 2023 event for info!
Bésame Mucho Fest (VLOGMAS DAY 3)
---
9) BeachLife Ranch Festival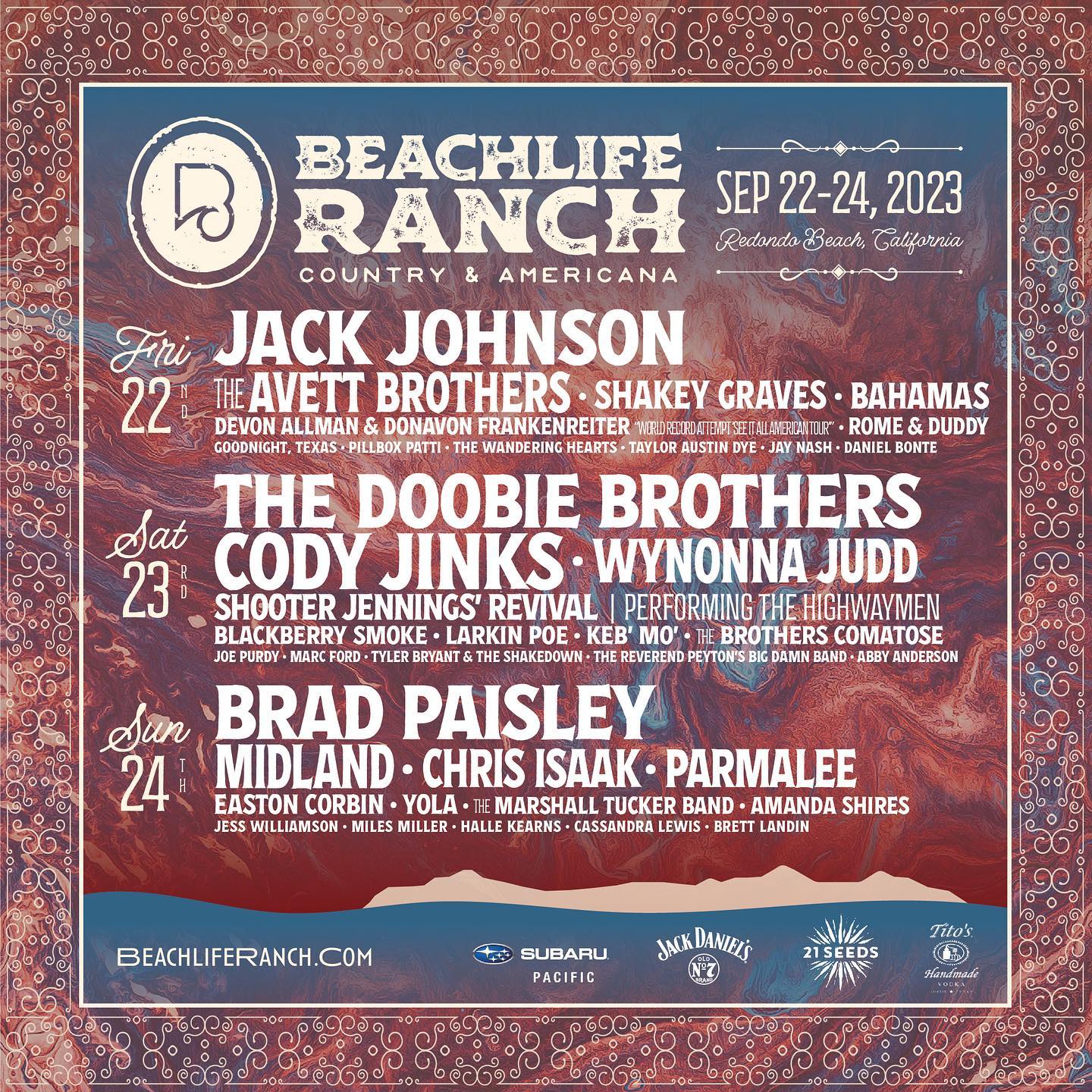 When: September 22 – 24, 2023
Where: Redondo Beach, California
https://www.beachliferanch.com/
https://www.facebook.com/BeachLifeFest/
Established in the South Bay of L.A., the BeachLife Ranch Festival's mission is to celebrate Southern California's art, music, culture, and the cowboy surfer lifestyle.
Through its running, the festival ensures the protection of the environment and the community to continue running this one of the most relaxing and rejuvenating music festivals in Los Angeles. The BeachLife Ranch Festival welcomes everyone to hang out, vibe, and relish in the beachy ways of SoCal.
Lay down a towel to bask in the chill atmosphere or stand up to groove to the beat of Americana, classic rock, country, reggae, and more!
Join the BeachLife Ranch 2023 event for more info!
---
10) Day Trip Festival 2024
When: July 2024
Where: Queen Mary Waterfront, Long Beach
https://www.facebook.com/daytripla/
House Music All Day Long
Insomniac's new Southern California festival is bringing some of the biggest and best names in house music for two incredible days of fun! Celebrate the return of festival season at a brand new venue with delicious craft cocktails, gourmet food trucks, and iconic Day Trip fishbowls. This is a 21+ event, and the perfect way to celebrate the 4th of July weekend!
Day Trip Festival 2023: Official Trailer
---
Am I Missing Any Los Angeles Music Festivals?
With being one of the most popular tourist destinations and music capitals of the world, I'm sure there are TONS more festivals in LA and nearby that should be mentioned here.
So I'd love to hear about any other specific Los Angeles festivals that you've been to or have heard about!
---
Looking for more music festival adventures?
My travel blog is filled with articles just like this that will help you find some of the most fun, magical, and awesome music festivals and parties around the United States. Check out a few of my favorite below, and feel free to reach out to me and let me know about any that I'm missing!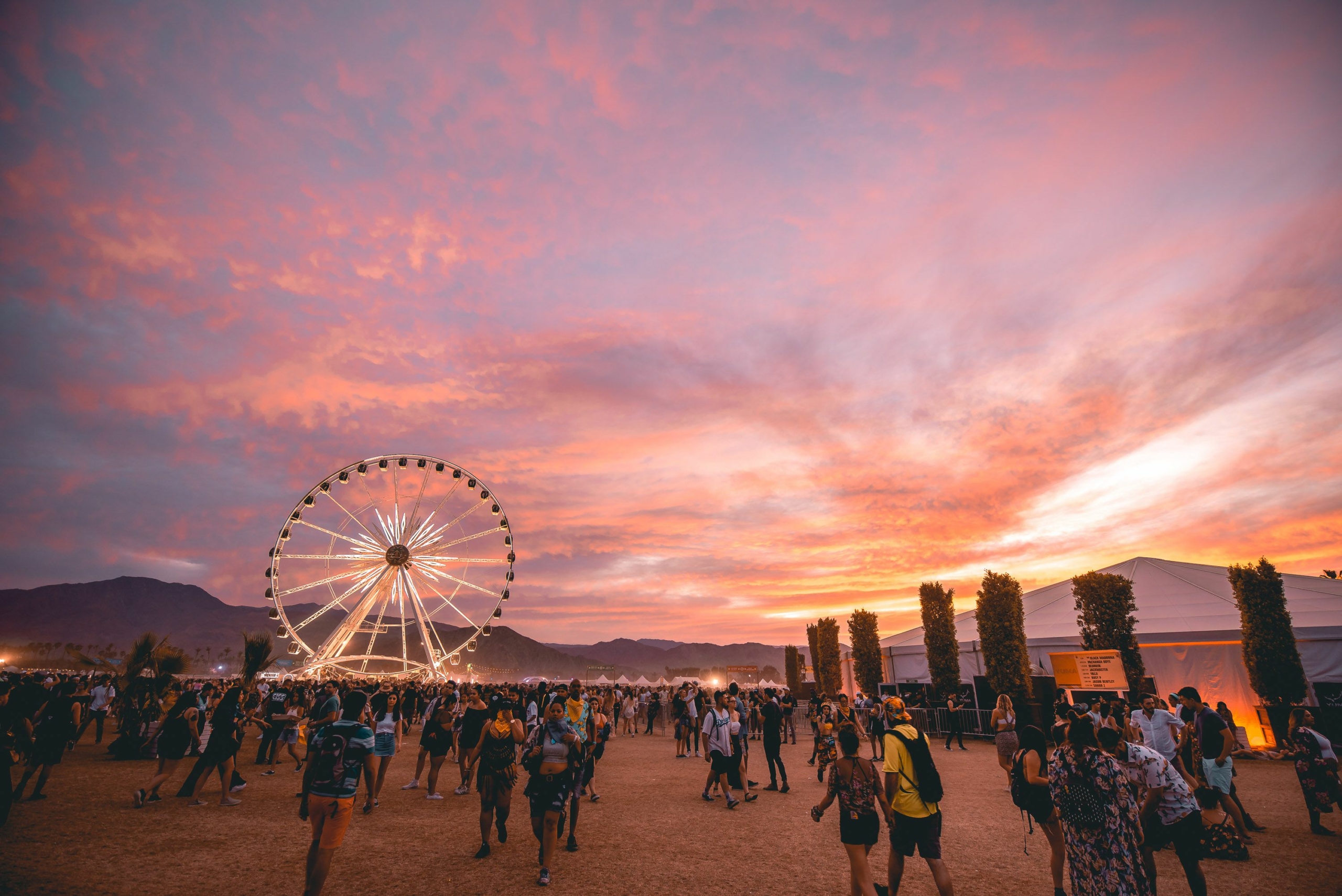 ---
Thanks so much for reading my LA Festivals guide!
Share this article with your festival crew!
https://www.jonesaroundtheworld.com/wp-content/uploads/2023/07/Hard-Summer-Festival-Los-Angeles.jpeg
1000
1500
Dave
https://www.jonesaroundtheworld.com/wp-content/uploads/2017/03/logotry-1-1-300x106.png
Dave
2023-07-17 23:01:58
2023-07-17 23:05:27
10 Best Los Angeles Music Festivals For Your Bucket List