Planning a trip or weekend getaway and looking for the BEST Airbnb Copenhagen rental? Every great trip starts with top accommodation, and I've put together this ultimate list of incredible Airbnbs in Copenhagen for your upcoming Denmark adventure!
The capital of Denmark, Copenhagen, really is such an underrated city. And few cities up this way have the sheer diversity of landscapes and offerings that Copenhagen does.
Most famous for being the home of Danish writer Hans Christian Anderson, Copenhagen is finally getting the recognition is deserves as a Scandinavian hotspot that is very visitor-friendly.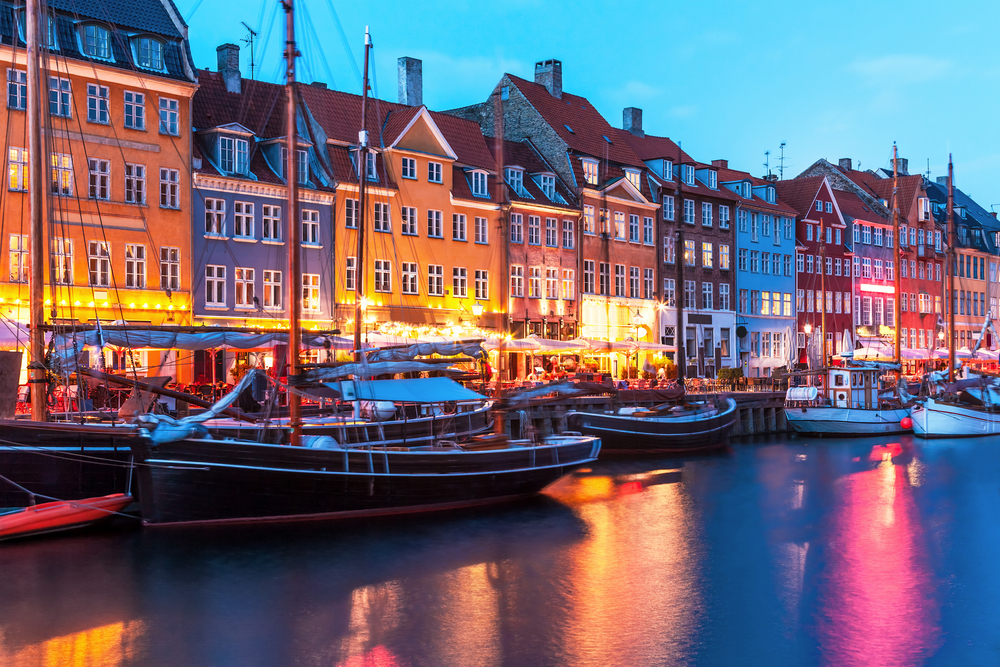 ---
In Copenhagen, you'll spend your days wandering along canals, harbors and beaches, taking in the colorful, unique architecture the city is famous for and learning about the history of the beautiful Danish city. You'll eat a diverse variety of local and international cuisine and while away late nights in hip urban bars talking to laidback locals. If you're heading here for a getaway with the kids, you'll love the leafy city parks and sheer number of family-friendly activities.
Copenhagen is one of the newest European hotspots visitors who are tired of the well-worn backpacker trail are falling in love with – are you next?
These are the 14 best Copenhagen Airbnb standouts…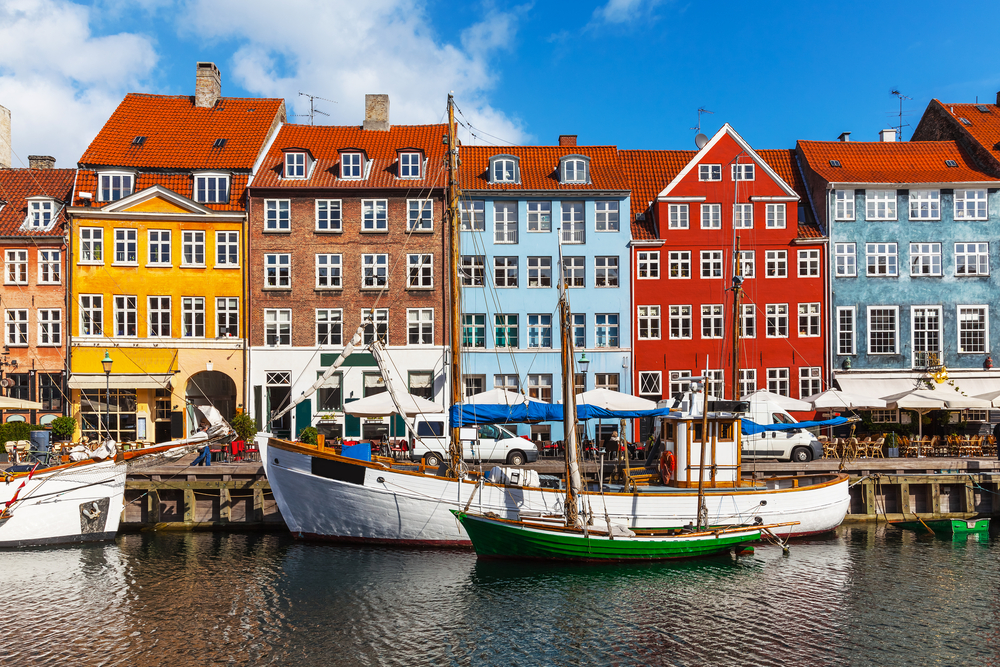 ---
Airbnb Copenhagen: The Best Vacation Rentals
Searching for a Copenhagen Airbnb to suit a certain style, price point or group size? I've shortlisted the five best Copenhagen Airbnb's below, to help you choose your perfect Copenhagen pad.
I've included a range of Copenhagen video guides throughout the below list, which are an awesome help in narrowing down what you want to see, do, eat and experience in the Danish capital. Also, be sure to read my guide for how to spend 2 Days in Copenhagen!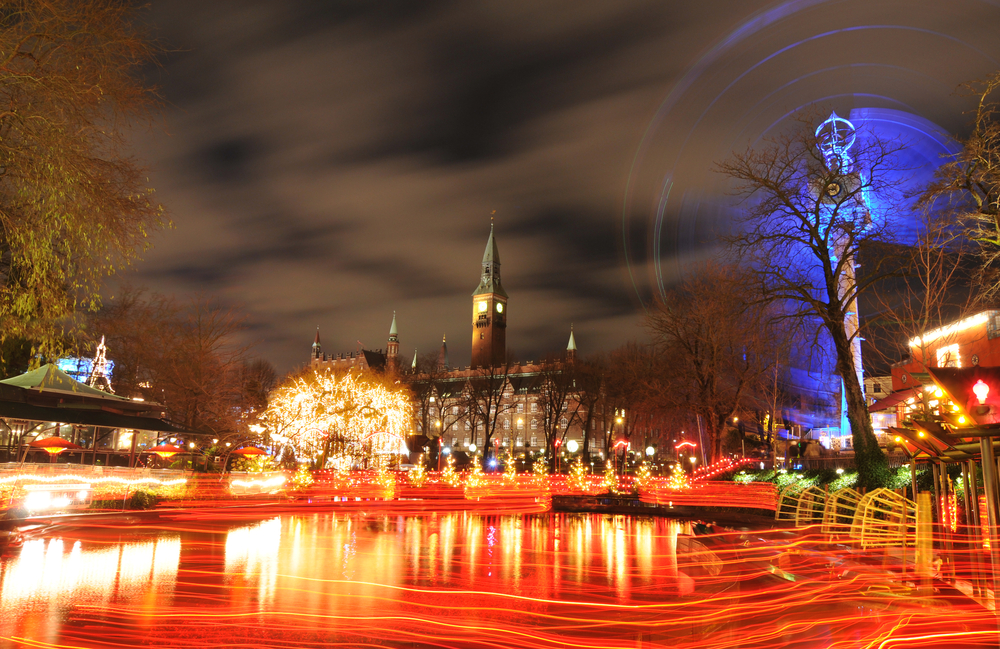 ---
Copenhagen Neighborhood Guide
Confused about the layout of Copenhagen and what each area offers? No worries! I've put together a mini neighborhood guide for areas that made my Copenhagen Airbnb list. Check this out to learn about what each pocket of this fantastic city has to offer.
Frederiksberg: Frederiksberg is a leafy neighborhood of Copenhagen, with a laidback vibe. A residential neighbourhood just a short distance from the heart of Copenhagen, Frederiksberg is also a great place to shop up a storm or to visit the Copenhagen Zoo. While Frederiksberg isn't officially part of urban Copenhagen, it is still an extremely popular locale to swing by.
Indre By: Indre By is the city centre of Copenhagen, and makes my Airbnb list many times. And why wouldn't it? This is the place to be, to eat, to drink, to party, to shop and to experience what makes this Danish city great. It's home to Copenhagen's most famous tourist attractions, including the Little Mermaid statue, Danish Parliament, Tivoli Gardens and so much more.
Vesterbro: Vesterbro is the hippest area of Copenhagen, a neighborhood brimming with indie stores, cool bars and modern galleries. Restaurants here are great, and Vesterbro is also home to the Carlsberg Brewery – a must when visiting Copenhagen! The Meatpacking District of Vesterbro is where to party up a storm. A day spent meandering around Vesterbro is a day well spent!
Nørrebro: Like Vesterbro, Nørrebro is another trendy Copenhagen neighborhood that is a magnet for artists and creative souls. This multicultural neighborhood is famous for its hip late-night bars, array of multicultural eateries and indie, offbeat stores. Nørrebro is also home to Assistens Cemetery, where Danish writer Hans Christian Anderson is buried
Østerbro: Upscale Østerbro is one of the most family-friendly locales in Copenhagen, and has so much to offer any visitor to the Danish capital. You'll enjoy a huge variety of restaurants, designer stores, leafy parks, lakeside walks and colorful architecture. It's also home to a sandy beach that is super popular in the warmer months, as well as the Copenhagen national football stadium.

---
1) The Modern Copenhagen Getaway
The Best Overall Copenhagen Airbnb
Location: Frederiksberg
Airbnb Plus: No
Superhost: Yes
Price: $200+ USD per night
https://www.airbnb.com/rooms/34552183
Scandi style and quality is unparalleled, so it was tough to choose the best Copenhagen Airbnb overall. I finally landed on this one bedroom modern apartment in one of the city's best neighborhoods. The sleek and stylish pad is clean and minimalist, and only a breezy 15 minute walk from the heart of Copenhagen, Tivoli Gardens and Copenhagen Town Square. With no additional service fee added on by the host, this dreamy abode is the place to beat.
Guest review: "We very much enjoyed our short stay – the apartment was perfect for our requirements. Great location, exceptionally clean, perfect layout, so stylish and great amenities – especially the large smart TVs. The bedroom was so peaceful and we slept very soundly. Copenhagen is a truly amazing capital city – forward-thinking, chic, cultural – we were bowled over at how friendly the Danish are. We can see why Denmark has been voted one of the happiest nations!" – Andrea
View Photos, Read Reviews & Check Availability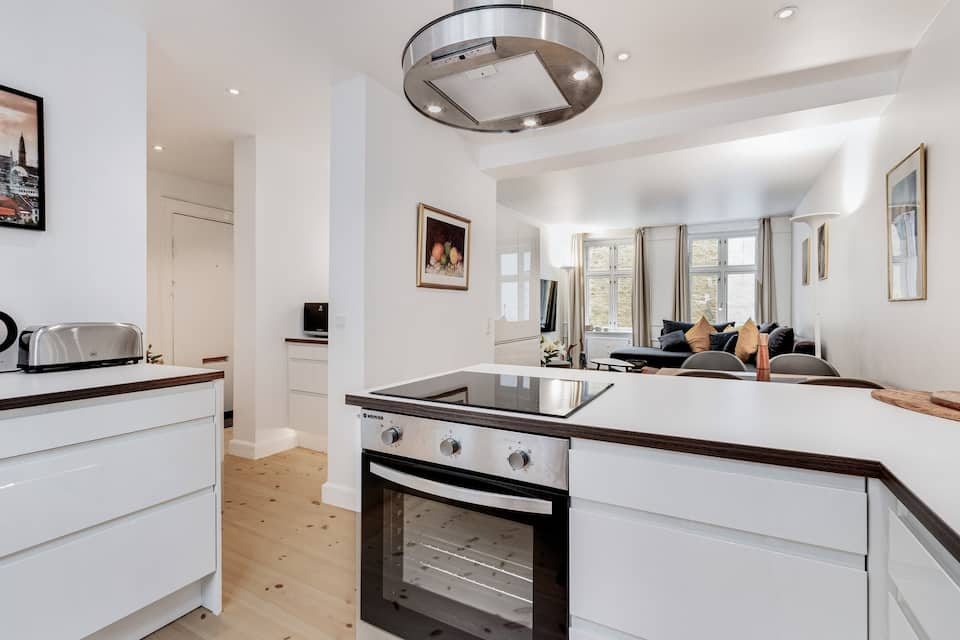 ---
2) Dinesen Collection Signature Penthouse
The Best Luxury Copenhagen Airbnb
Location: Indre By
Airbnb Plus: No
Superhost: Yes
Price: $1500+ USD per night
https://www.airbnb.com/rooms/39680207
The Danish put on a luxury experience that is unparalleled, and this central luxury Copenhagen Airbnb will leave you feeling like Danish royalty. The five-star rated four bedroom penthouse is perfect for a family or group getaway, and is entirely serviced to ensure a hotel-quality experience. The upmarket apartment is furnished with elegant furnishings and decor, and spans over 3000 square feet. You'll be staying in Indre By, the harborside heart of Copenhagen that is full of restaurants, shops, famous landmarks and colorful architecture.
Guest review: "Dinesen Collection is, without doubt, the absolute best Airbnb experience my family and I have experienced. Within the first 24 hours, we all felt like it was our own home. They have taken the private hospitality to a new level that we haven't seen before. Will for sure book with Dinesen Collection on our next trip to Copenhagen." – Jesper
View Photos, Read Reviews & Check Availability
Copenhagen Vacation Travel Guide | Expedia
---
3) Cosy apartment in the middle of Copenhagen
The Best Cheap Copenhagen Airbnb
Location: Kobenhavn
Airbnb Plus: No
Superhost: Yes
Price: $60+ USD per night
https://www.airbnb.com/rooms/36763711
This cozy one bedroom apartment is the best cheap Copenhagen Airbnb without a shadow of a doubt. The highly-rated pad is modern and light-filled, with a double bed, bathroom and cute living area. Even better than the price point is its location, a quiet neighborhood full of charming homes and cafes that is just 10 minutes walk from many of the city's biggest attractions.
Guest review: "We had a lovely stay in Emma's adorable apartment! The check-in instructions were very clear, the apartment was super clean and looked just like the photos, and the bed was very comfy. It was perfect for our weekend visit!" – Gabriella
View Photos, Read Reviews & Check Availability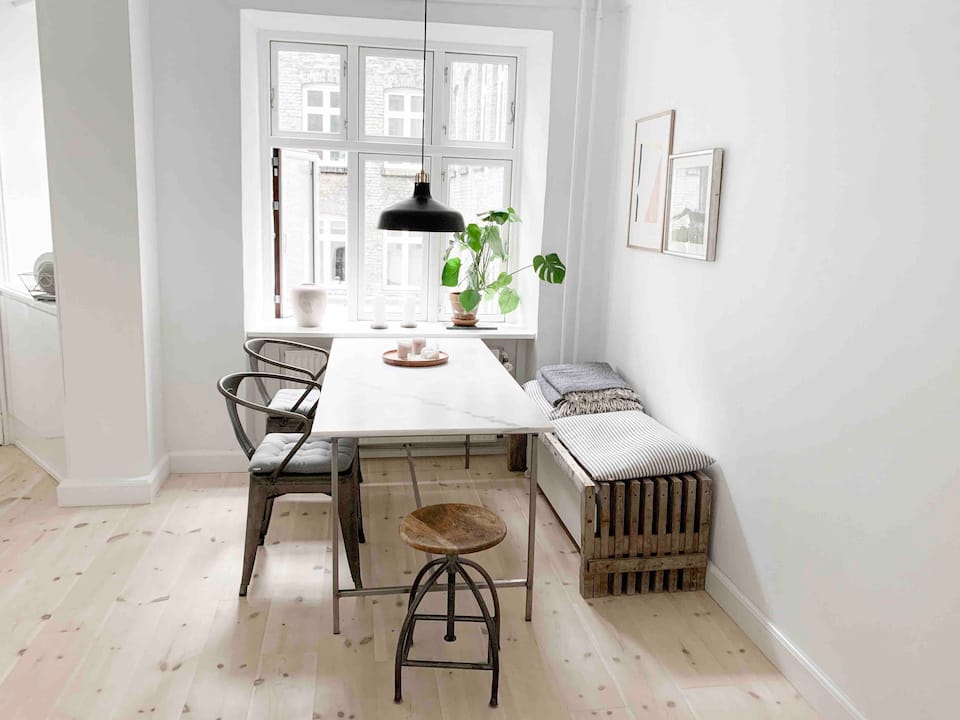 ---
4) Unique houseboat with a view
The Best Unique Copenhagen Airbnb
Location: Vesterbro
Airbnb Plus: No
Superhost: Yes
Price: $350+ USD per night
https://www.airbnb.com/rooms/32493781
Copenhagen is a unique European city, and what's better than staying in a unique Copenhagen Airbnb while you're in town? Nothing says Copenhagen more than harbor living, and this four bed houseboat is central Vesterbro promises an unforgettable experience. The houseboat spans 140 square metres and is equipped with four small bedrooms, a dining and lounge area, 1.5 bathrooms and an epic rooftop deck – plus a bunch of terraces. You'll be moored in a quiet area near the centre.
Guest review: "The houseboat was an amazing experience. To live so close to the water was lovely and the area was quiet. Very lovely and uncomplicated hosts, communication was flawless. :) We had everything we needed and felt very welcome. To get to the city center you can walk to the closest bus station (approx. 4 minutes walk) and reach the city center, the hip area Vesterbro or the closeby shopping center Fiskertorvet in a few minutes." – Cristina
View Photos, Read Reviews & Check Availability
---
5) Perfect location, cozy and stylish and with one of the largest bathrooms in town
The Best Couples Copenhagen Airbnb
Location: Indre By
Airbnb Plus: Yes
Superhost: Yes
Price: $200+ USD per night
https://www.airbnb.com/rooms/2604394
Planning a cozy couples trip to Copenhagen? This beautiful one-bedroom apartment is one of the city's premier Airbnb Plus offerings and comes with a superior overall guest score. The elegant apartment is located in the central Indre By neighborhood and has features that include a king-sized bed and a fantastic kitchen. You'll have so many amazing restaurants, cafes, bars and shops at your fingertips, you won't know where to start!
Guest review: "Fabulous location, facilities and atmosphere, Charlotte's apartment is the perfect place to explore all of Copenhagen and its surrounding areas. Communication with Charlotte was almost instantaneous, which was very helpful and reassuring in planning our stay. Her father, Ole, who checked us in and out was punctual and the perfect welcome to the city. Her excellent kitchen, bathroom and laundry ammenities make it feel like home!" – Molly
View Photos, Read Reviews & Check Availability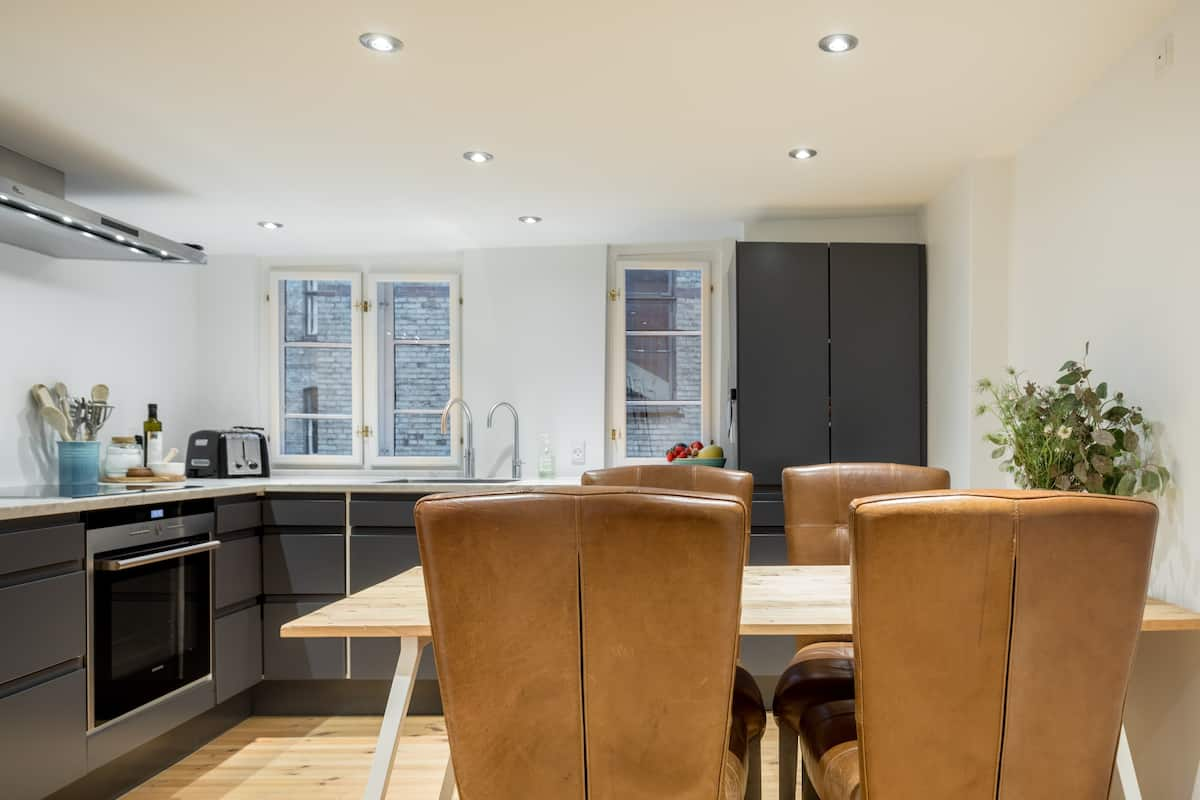 ---
6) Artist's Retreat in Copenhagen's French Quarter
Location: French Quarter
Airbnb Plus: Yes
Superhost: Yes
Price: $125+ USD per night
https://www.airbnb.com/rooms/6159220
This unique and quirky studio loft is located in what is referred to as Copenhagen's "Little Paris" – so you're already promised a fabulous stay! The bright and fun Airbnb Plus is a happy space to spend your time in the Danish capital, and features a large bathroom, kitchen, living room and bedroom with a king sized bed. This really is a little Parisian neighborhood inside Copenhagen, with charming cafes, shops and a relaxed vibe.
Guest review: "This is one of the best places I've stayed in. Tucked away, but in the heart of one of the most interesting parts of Copenhagen, close to so many great places to eat and drink. Martin and Andrew have given the place so much beautiful character and style; you have everything you could possibly need. One of the best qualities of the apartment as well is the light that comes in and the plants. An oasis in the city." – Sacha
View Photos, Read Reviews & Check Availability
First Impressions of COPENHAGEN (strangest place we've ever been)
---
7) Visit Vintage Shops Near an Artful Apartment in a Hip Area
Location: Nørrebro
Airbnb Plus: Yes
Superhost: Yes
Price: $100+ USD per night
https://www.airbnb.com/rooms/13025187
Nørrebro is a hip neighborhood of central Copenhagen, and this artsy apartment fits in perfectly here. The one bedroom Airbnb Plus is quirky, retro-inspired and memorable, with tons of artwork and eclectic furniture dotting the space. The bright and funky space is located in the heart of Nørrebro, where its so easy to while away a day browsing the shops, eating at charming cafes, downing drinks at hip bars or lazing in the sun in its leafy parks.
Guest review: "highly recommend Shena's apartment!!!!!! It was cozy and clean! You'll get crazy if you are a music lover! Everything here is awesome! And the location of apartment is also great! 3minutes walk to bus stop. I'll miss everything here and next time when I back to Copenhagen I'll choose here without any hesitation XD". – Amber
View Photos, Read Reviews & Check Availability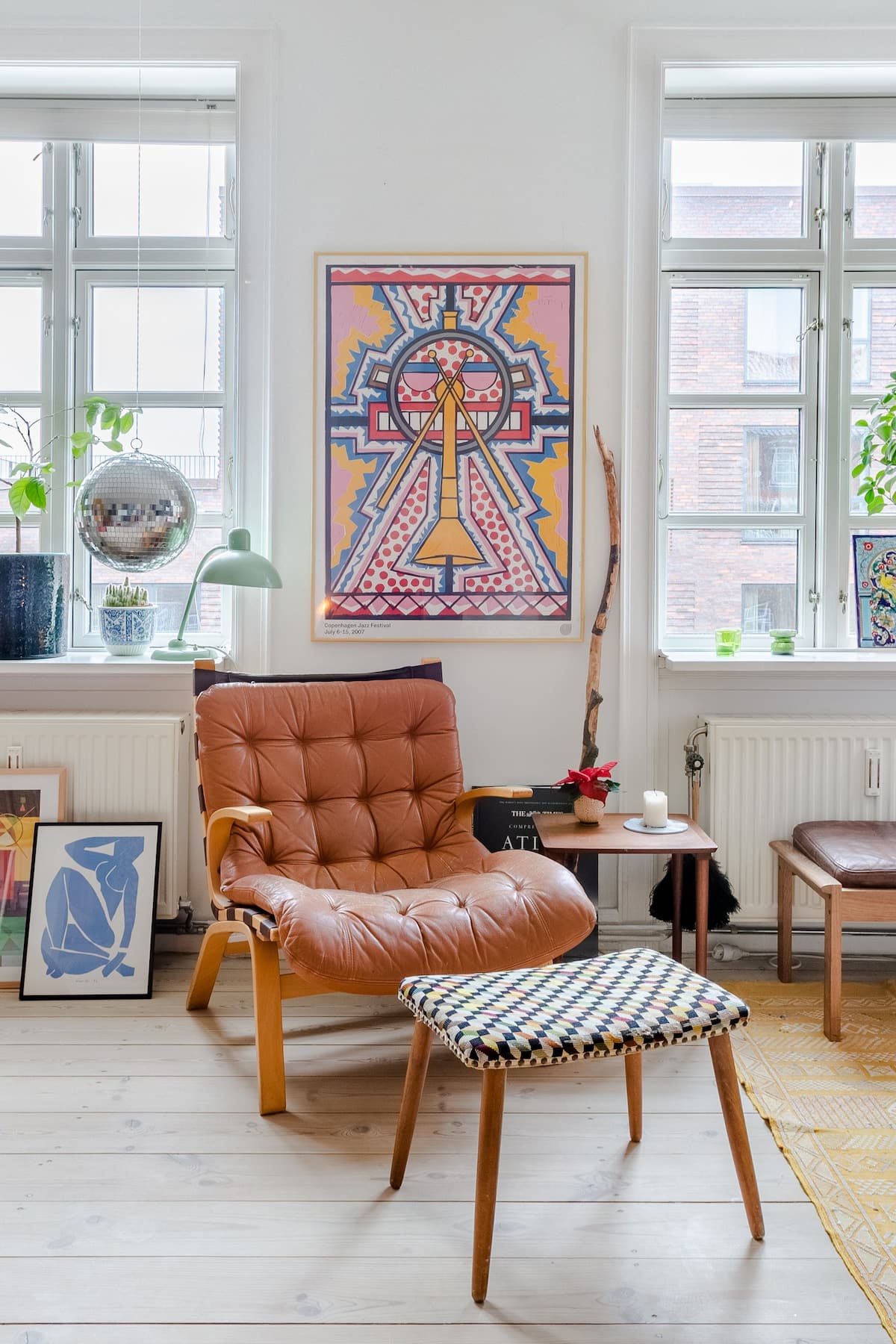 ---
8) Unique Penthouse in center with private rooftop
Location: Kobenvahn
Airbnb Plus: No
Superhost: Yes
Price: $200+ USD per night
https://www.airbnb.com/rooms/32883382
This outstanding two-bedroom penthouse apartment is truly a standout of the Airbnb Copenhagen range, and comes highly recommended. The space is sparkling clean, modern and unique, and features an epic rooftop terrace boasting views across the city. This neighborhood is down-to-earth and non-touristy, and where you'll see the real authentic feel of the Danish capital.
Guest review: "Hjalte's apartment is amazing! It is so peaceful and quiet. We loved the rooftop patio, beautiful views, and the clean, open space." – Ashley
View Photos, Read Reviews & Check Availability
10 BEST Things To Do In Copenhagen | What To Do In Copenhagen
---
9) Chic and Soothing Apartment in the Vibrant City Center
Location: Copenhagen City Centre
AirBNB Plus: Yes
Superhost: Yes
Price: $250+ USD per night
https://www.airbnb.com/rooms/13062061
This two bedroom Copenhagen apartment oozes stylish and elegant vibes at every turn, with aesthetically pleasing interiors and an unbeatable inner city location. This light and airy pad is clean and modern, with minimalist interiors that won't clutter your stay. You'll be staying in the heart of Copenhagen's bustling city centre, with restaurants, museums, galleries, shops, bars and attractions only a hop, skip and jump away.
Guest review: "This was the best Airbnb experience we have had! Apart from the apartment being fantastic and in an excellent location, Bill is a great bloke who went far and beyond when we had a small emergency with a sick daughter on Xmas eve!!" – Roberto
View Photos, Read Reviews & Check Availability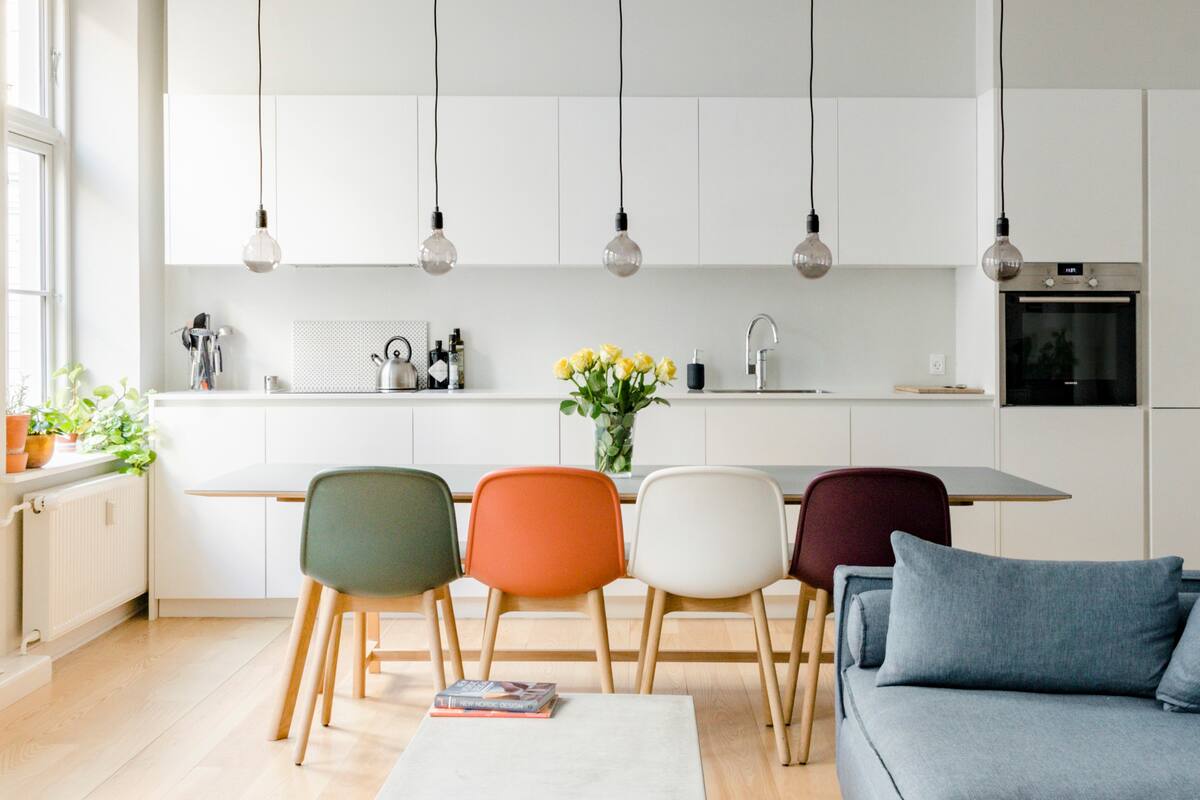 ---
10) 135 sqm new yorker-style apartment in the Copenhagen Tribeca
Location: Northwest District
Airbnb Plus: Yes
Superhost: Yes
Price: $125+ USD per night
https://www.airbnb.com/rooms/30899051
This ultra modern, Scandi-inspired newly renovated apartment was inspired by New York lofts, and boy- did they nail it! The 135 square metre third floor pad is light, bright and airy, with great city views to enjoy. There are two bedrooms, a fantastic kitchen with an island bench, a modern bathroom and a separate family room. The outside patio is the best place to kick back with an after-dinner drink and enjoy the city lights. From here, it's just 5km to the beach and to the city centre too!
Guest review: "Merete make sure that someone was there to welcome us. Her house was artistically decorated and very modern and cosy. She has all the facilities we need as travellers, we had our breakfast there and dine in most nights. We spent our 2019 new year's at her apartment and the fireworks displayed was magnificent. The property is only few bus stops away from Copenhagen city and it was very convenient. Copenhagen is such a beautiful place. We thought 2 nights 3 days is sufficient but we were wrong. Hope to see you again Merete." – KB
View Photos, Read Reviews & Check Availability
Eating Our Way Through COPENHAGEN! - Top Restaurants, Food & City Tour! (Denmark)
---
11) Apēron Apartment Hotel | 24/7 service | Prime Location | One-Bedroom Apartment
Location: Indre By
Airbnb Plus: No
Superhost: Yes
Price: $100+ USD per night
https://www.airbnb.com/rooms/42501574
Nestled right in the heart of Copenhagen, this modern serviced apartment takes all of the hassle out of your stay in the capital of Denmark. There's no service fee, and the sparkling clean space has everything you could possibly need for a breezy stay. You'll be staying on a charming cobblestone side street in the city centre, with a million places to eat, drink and explore at your doorstep. It doesn't get much better than this affordable Copenhagen Airbnb!
Guest review: "one of the best places in Copenhagen. Excellent location, the place was spotless. Very kind and clear communication before and during our stay. We loved it!" – Eliana
View Photos, Read Reviews & Check Availability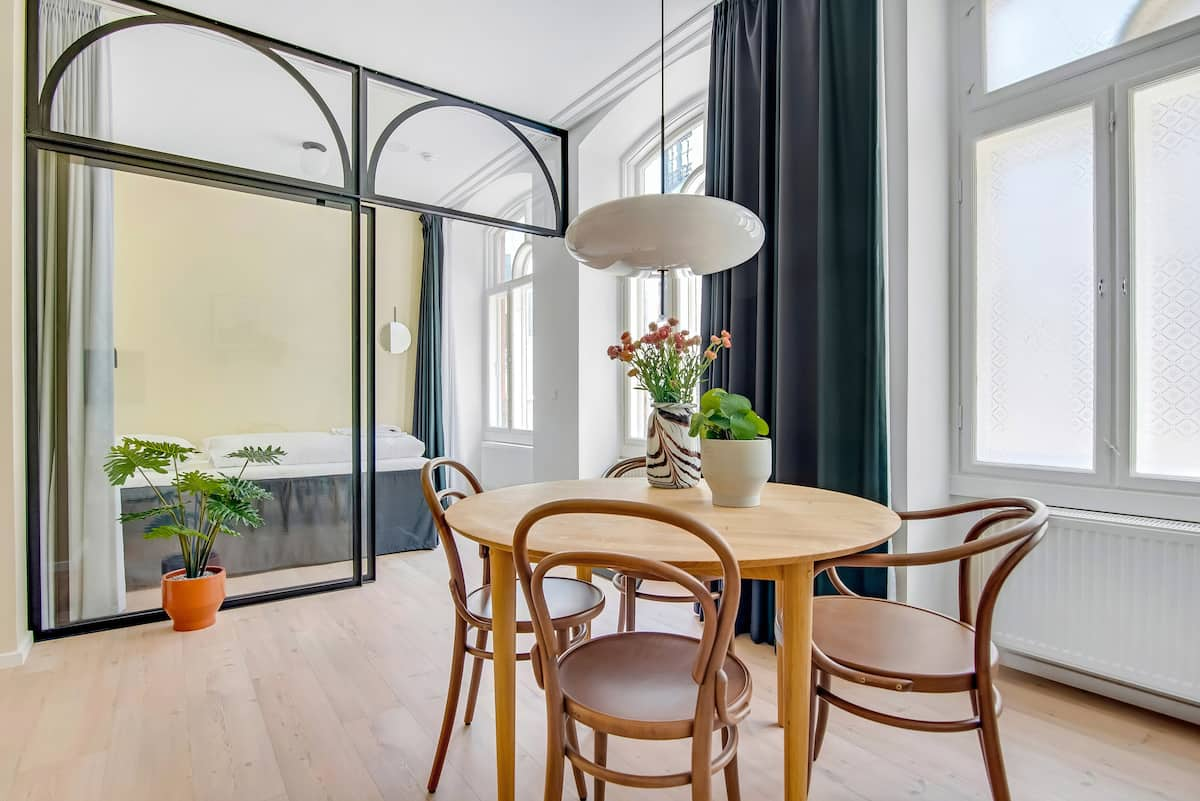 ---
12) Airy Apartment in a Historic Building with Cool Cityscapes
Location: Østerbro
Airbnb Plus: Yes
Superhost: Yes
Price: $250+ USD per night
https://www.airbnb.com/rooms/1211230
This spacious and unique Airbnb Plus in Copenhagen has a perfect five-star score from every guest so far – and it deserves it! The two bedroom apartment has so much cool artwork and decor throughout, and even had a grand piano, grandfather clock and pink feature walls to die for! This central neighborhood in downtown Copenhagen is pedestrian-friendly, with many parks, museums, restaurants and shops. From here, it's just a few minutes to all of Copenhagen's major tourist attractions.
Guest review: "Viviane was easy to communicate with and check in was a breeze! Her place is spacious, clean, and great vibes. The location is super peaceful and cute and an easy bike ride downtown." – Beth
View Photos, Read Reviews & Check Availability
The Copenhagen, Denmark bucket list: 24 things to visit and experience
---
13) Private House by Canals
Location: Christianshavn
AirBNB Plus: No
Superhost: Yes
Price: $125+ USD per night
https://www.airbnb.com/rooms/5994282
This cute house looks like it is straight of Harry Potter, but it's actually located in a quiet Copenhagen neighborhood alongside the city's famous canals. This cozy one bedroom townhouse spans three stories and has modern interiors that have been recently renovated. This charming neighborhood is the place to see the Danish capital's colorful boats and canalside cafes.
Guest review: "After a hectic few weeks it was lovely to relax and unwind at Mille's gorgeous house before our big return flight home. Such a pleasant surprise. Close to everything, shops and bakery etc nice and quiet and plenty of room for the four of us. Metro was great 12 minutes to the airport! Would highly recommend this accommodation. Thanks Mille for a great stay." – Stephanie
View Photos, Read Reviews & Check Availability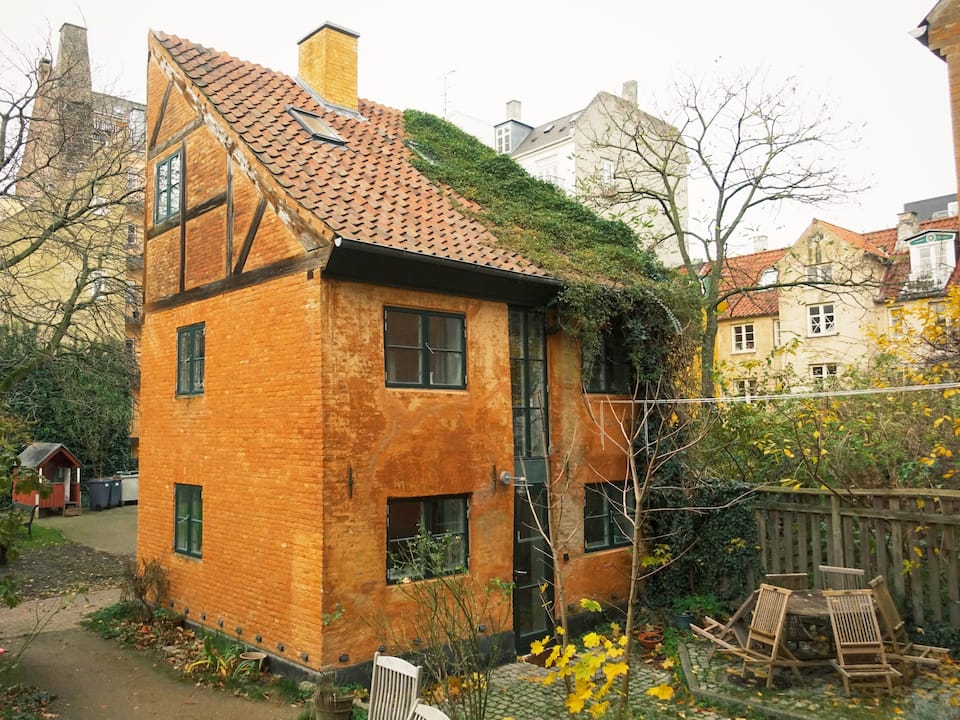 ---
14) 320 sqm Revitalized Regal Apartment in 18th Century Building
Location: Indre By
Airbnb Plus: Yes
Superhost: Yes
Price: $500+ USD per night
https://www.airbnb.com/rooms/9848641
Located within a historic building in the center of Copenhagen, this elegant four-bedroom apartment is spacious, stylish and so well equipped. Still with many of its original 19th-century features, the large apartment is an urban oasis with so much to offer. This harborside corner of Copenhagen's center is in close proximity to all of the city's tourist attractions, as well as being home to so many fantastic cafes, restaurants and shops. This Copenhagen Airbnb Plus is the place to spoil to the entire family!
Guest review: "This place was gorgeous and in such a great location for what we needed! We came for work, and there was enough space for everyone to come together and socialise, but also good options for when you wanted your own space. Spot on, and I wouldn't hesitate to return! Ulrik was a brilliant host and communicated really clearly with us at all times, and gave us some really good recommendations for places to eat. Thanks so much Ulrik for letting us stay in your wonderful apartment!" – Sophie
View Photos, Read Reviews & Check Availability
Copenhagen in 5 minutes | Travel Guide | Must-sees for your city tour
---
Copenhagen Tours & Experiences To Check Out
Explore the cobblestone streets of Old Town Copenhagen, learn to bake delectable Danish pastries or hit the city harbour for a look at the capital from the water with these bestselling Copenhagen tours and experiences.
---
Hey Captain, let's sail!
"We will depart from Ofelia Plads, which is downtown Copenhagen where many of the classic attractions are. As this is our hidden gems, we will not be focusing on the known landmarks, but instead try to give you a feel for the local life and our own favorites."
https://www.airbnb.com/experiences/190954
Price: From $60 USD per person (2 hours)
Review: "the boat trip with Matthias (our skipper) was fantastic. He showed us Kopenhagen from the waterside and told many interesting and funny stories to the buildings and things we saw. The tour was very cosy and Matthias encouraged all to give their input / knowledge if they wanted. We were lucky to have two "Kopenhagen-Seniors" with us, who told wonderful stories from "behind the scenes". Drinks were offered to fair prices and Matthias gave us really the feeling of being welcomed and gave us all the time we wanted to see things and to ask questions. Great." – Thomas
View Photos, Read Reviews & Check Availability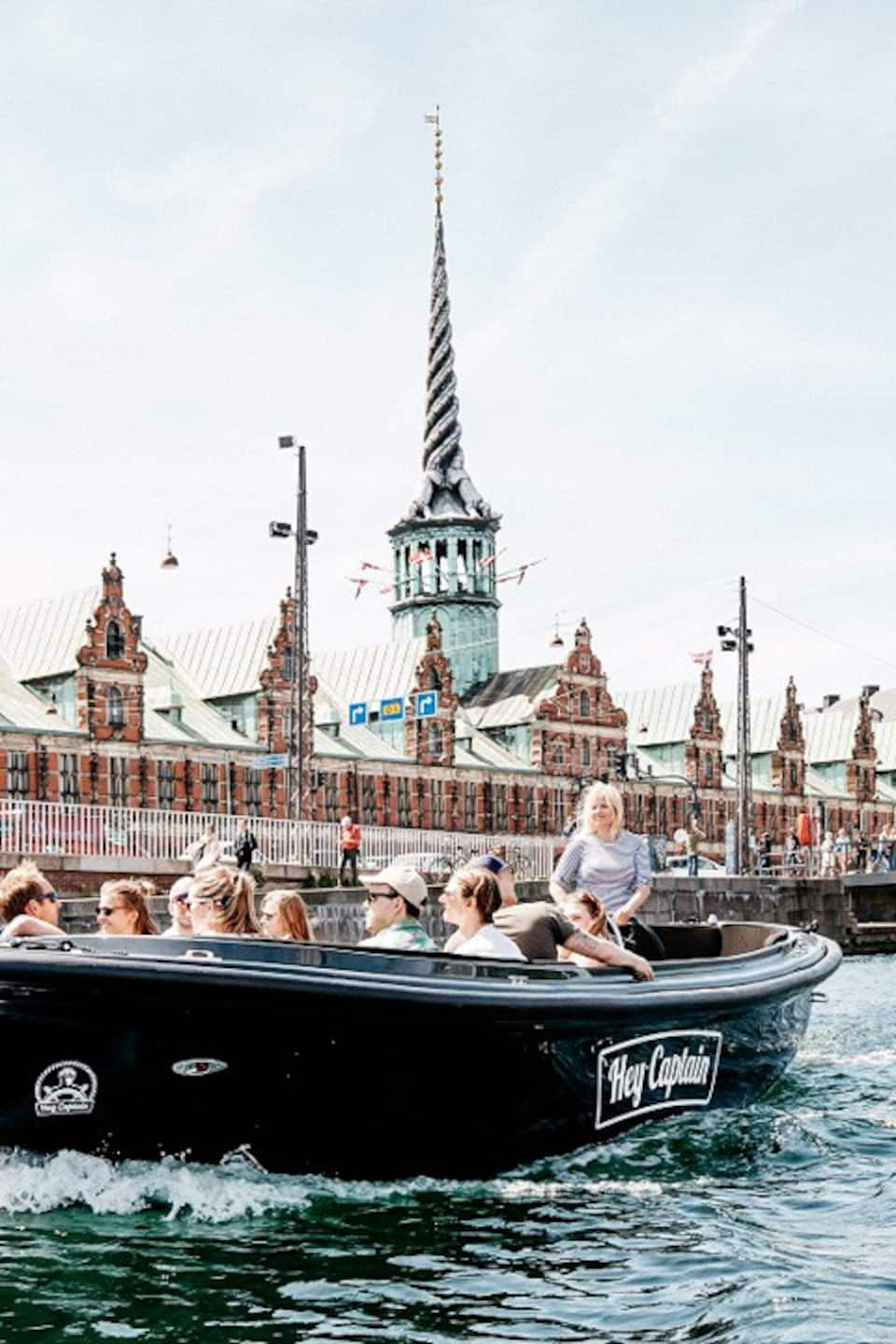 ---
The Art of Baking Danish Pastry
"A professional pastry chef with many years of experience will guide you through all the different baking techniques and tips including kneading, rolling and folding the dough with butter. We will make a selection of traditional and delicious Danish pastries (Wienerbrød). The course will have a break with coffee/tea where you can try some of your Danish pastries and exchange your cultural/baking experiences. You can bring the rest of them home to share with your family."
https://www.airbnb.com/experiences/758897
Price: From $100 USD per person (3.5 hours)
Review: "Fantastic class! Great for avid bakers or beginners. Frederic was so welcoming, funny, and knowledgeable and did a great job catering to a different skill levels in the one class. I was so surprised with how many pastries we made and got to take home! :) I would definitely take another of Frederic's classes, and would highly recommend this experience to others." – Mary
View Photos, Read Reviews & Check Availability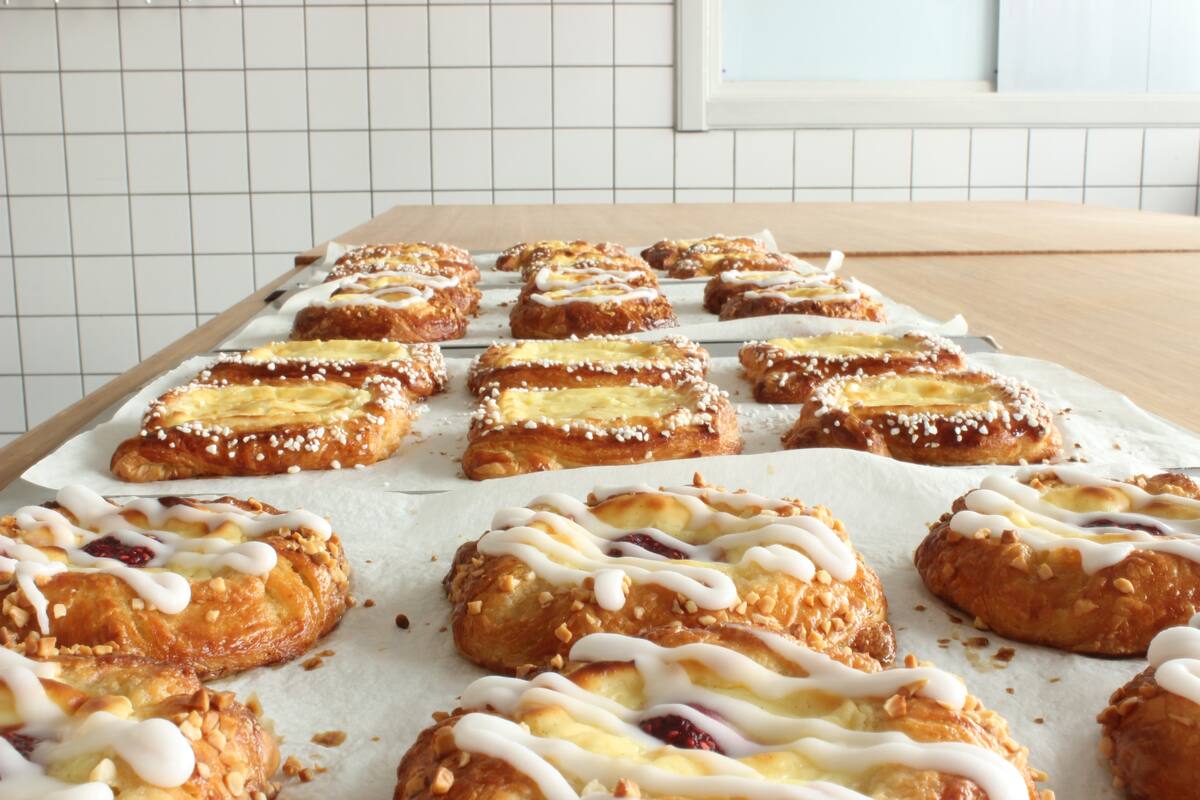 ---
Copenhagen Old Town Walk
"Get a comprehensive overview of the old town of Copenhagen, ideal for those who are short on time. See many of the old town's most historic sights and neighborhoods, such as City Hall on the Rådhusplatsen, Old and New Square and the University."
https://www.getyourguide.com/activity/copenhagen-l12/copenhagen-old-town-walk-t219633
Price: From $50 USD per person (2 hours)
Review: "Friederike guided us perfectly through Copenhagen. She gave us very good knowledge about the sights of the city and conveyed it very excitingly. The time passed almost too quickly. We would definitely recommend this tour. Our 16-year-old daughter also really enjoyed the tour, as her expectations were also more than met." – Claudia, Germany
View Photos, Read Reviews & Check Availability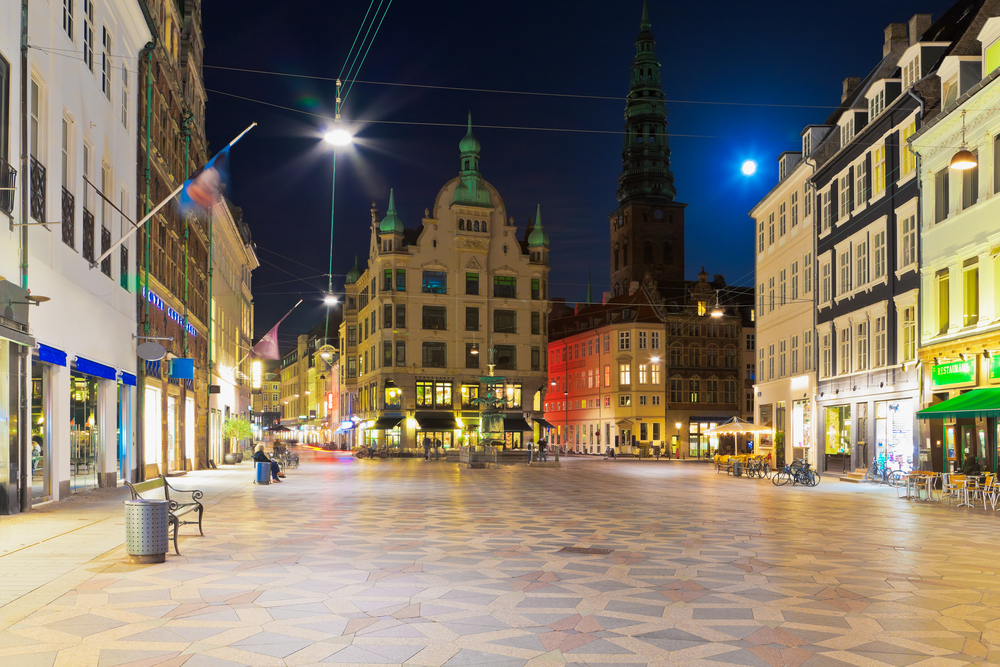 ---
Did I miss any of the Best Copenhagen Airbnb Rentals?
Copenhagen is full of exceptional Airbnb's, so not everyone could make my shortlist! However, reach out to me if you've recently stayed in a five-star Copenhagen Airbnb and think is really deserves to make my list. I'll then check it out to see if I can add it on!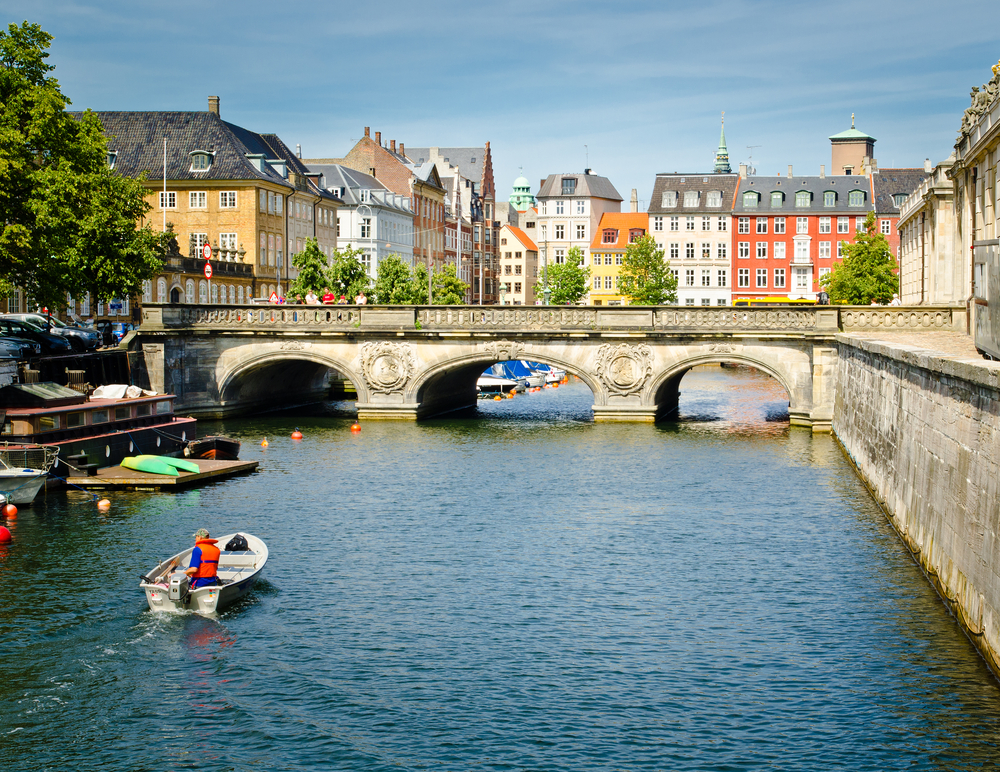 ---
Heading to Northern Europe?
Northern Europe isn't necessarily on every backpacker's travel itinerary, but it should be! Each year, more and more visitors head to Scandinavia and other parts of Northern Europe for a unique, unforgettable experience. I've been to this part of the world, and I've also written a lot about it! These are my Northern Europe travel guides, list and blogs for you to check out!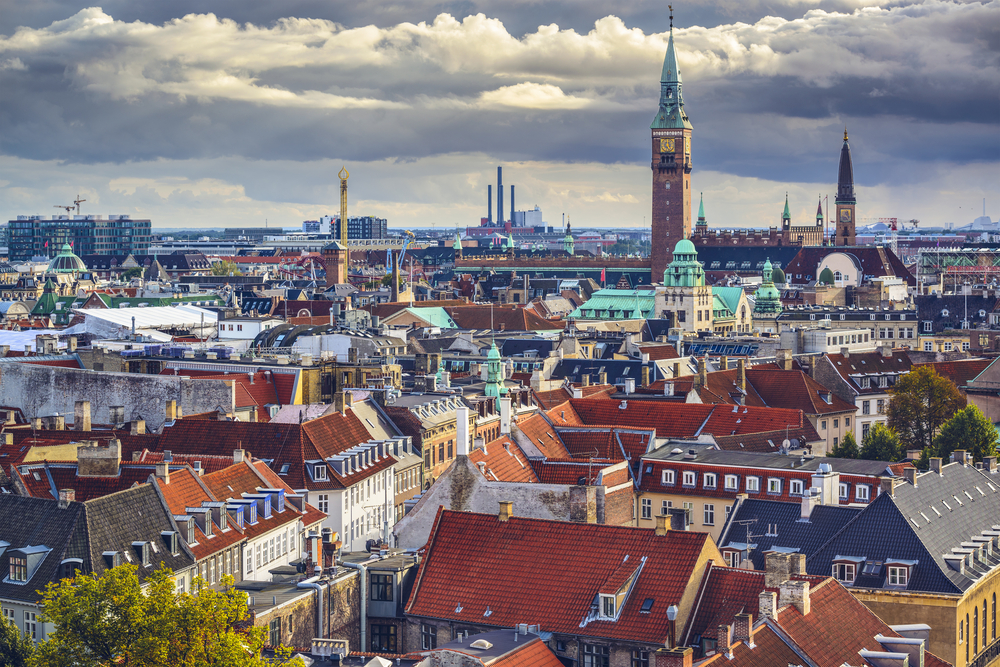 ---
Final thoughts on Airbnb Copenhagen…
Copenhagen Airbnb's are exactly what I thought they would be. Modern, immaculate and so stylish. That Scandinavian interior inspiration really is a winner! Copenhagen is an underrated city that absolutely deserves to be on your European itinerary. Enjoy your time in this stellar city!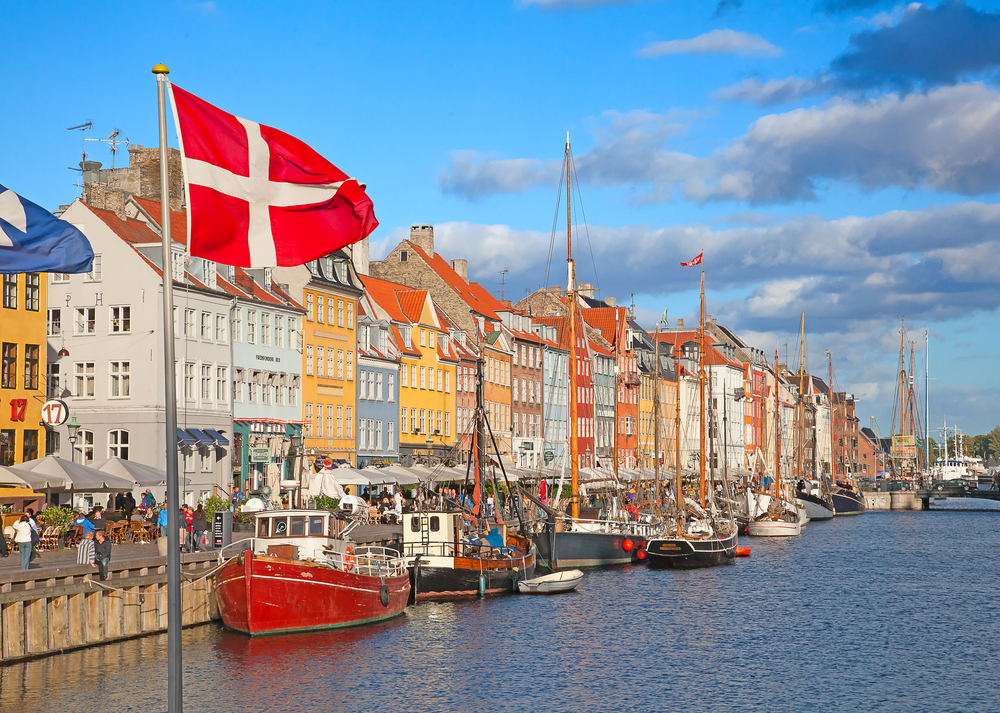 ---
Thanks for reading my Airbnb Copenhagen Guide!
Share your favorite Copenhagen Airbnb with your Denmark travel crew!
https://www.jonesaroundtheworld.com/wp-content/uploads/2020/10/Airbnb-Copenhagen.jpg
667
1000
Guest Contributor
https://www.jonesaroundtheworld.com/wp-content/uploads/2017/03/logotry-1-1-300x106.png
Guest Contributor
2020-10-29 16:56:26
2020-10-29 16:56:26
The 14 Best Airbnb Copenhagen Stays: Discover Denmark In Style