Mexico is a country full of ancient history. Its role in the development of the modern world is often downplayed, but cannot be underestimated, as these 48 interesting facts about Mexico will attest.
Consider the fact that Mexico itself once included large parts of the modern United States. Through wars and secessions, it has expanded and contracted through the centuries. It was also home to several of history's ancient civilizations, whose feats of engineering and agriculture still fascinate scientists today.
World history tends to focus on lots of facts about Europe. But South American countries like Mexico and Costa Rica (just two examples) have a lot to be proud of, and a lot of history to uncover.
Mexico has also given the world a UNESCO-recognized food culture, invented several modern-day conveniences and led medical breakthroughs. Let's take a dive into Mexico's mind-blowing facts and its amazing history.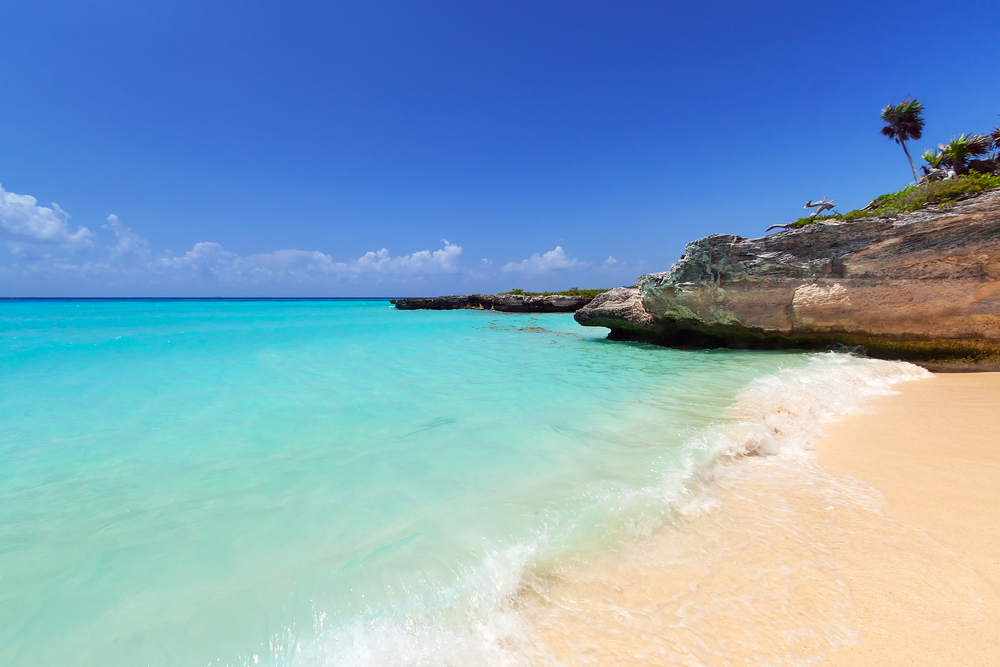 ---
Mexico History and Ancient Culture
The storied history of Mexico is deep and fascinating. Here are just a few things we know.
1) The Mexico we know today was founded in 1821. Officially, it is known as the United Mexican States.
2) Mexico City was founded in 1521, which officially makes it the oldest city in Central and North America (not counting the ancient pre-history cities of the Olmec, Maya, Teotihuacan, Toltec, and Aztec tribes.
3) Insect markets are popular in Mexico. It's a holdover from old tribal tradition, and you can try your hand at eating several kinds of crawly cuisine here. High in protein. We're told.
4) The Spanish conquest of Mexico, which started in 1519, wasn't exactly a military victory. Instead, it was the introduction of smallpox that devastated the native population. Some estimates put the total figure of fatalities to the disease at three million. Some say this figure is a low estimate.
5) This smallpox epidemic was thought to be a curse from God. The Aztecs subsequently assumed the Christian god to be more powerful than their own. As a result, they accepted Catholicism en masse.
6) Mexico, like Egypt, China, India, and Mesopotamia, is considered one of the ancient cradles of human civilization. Experts have dated civilization here to as early as around 8000 BC.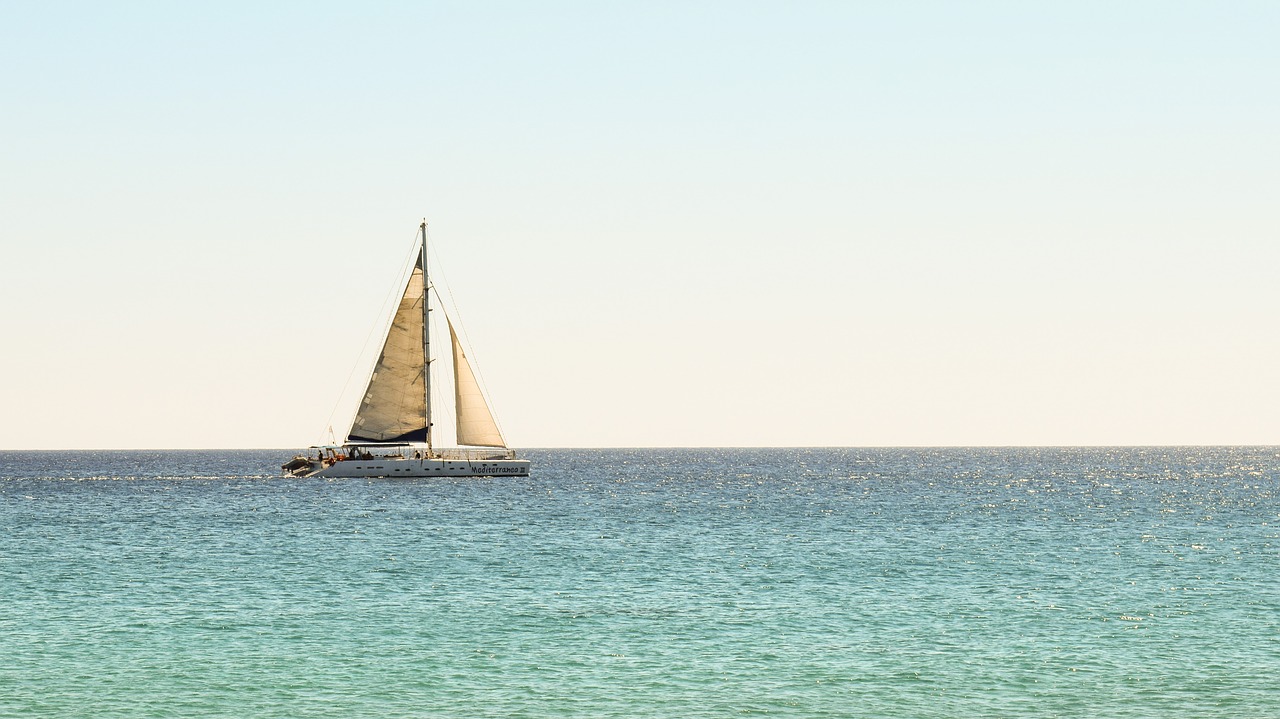 7) The City Of Tenochtitlan is said to form the foundation of Mexico City. It was the colonial immigrants who first felt that this site would be good for a new city.
8) Mexico created the first global currency! Yes, the US dollar was not even in existence when silver from Mexico was used to create the Spanish Dollar. These are the famous treasure coins you hear of in pirate stories – the mythical "Pieces of Eight". The currency was used all over the sea-faring world.
9) The Aztecs were known for human sacrificial ceremonies. But one fact that we now know is that they had a strange policy of trying not to kill their enemies in battle. They were not particularly known for imperial expansion either.
10) Tlachtli is a game that was played by the Aztecs using a rubber ball. Some think it may have been a predecessor to football, although parts of it resemble basketball and hockey. In ancient times, losers would be sacrificed. Talk about going head to head! The game is still played today.
11) Mexico City is responsible for a lot of firsts. This includes the first public city park. the Alameda Central was commissioned in 1592. The US' first park – Boston Common – didn't come about until 1640.
12) Large parts of Utah, Nevada, Arizona, Colorado, and New Mexico and a part of Wyoming became part of Mexico after the Mexico America War (1846-1848). This conflict is also called the Mexican Secession.
13) Texas itself was a Mexican state up until 1836. A revolution saw the territory split from Mexico, and it was granted statehood in the United States in 1845.
14) The Franco-Mexican war (1838-1839) goes by another name, because of the reason for the fighting. The conflict was all about trade taxes, which Mexico felt was unfair. The conflict subsequently became known as the Pastry War. It only lasted three months, we're betting because the pastries went bad.
15) One of the seven wonders of the world is found in Mexico – the Chichen Itza. These Mayan ruins remain of an ancient city, and more than 2.5 million tourists visit it annually. The city is marked by pyramids and structures that fascinate even modern architects.
16) It is generally accepted that the meteor that wiped out the dinosaurs struck the earth in Mexico. The Yucatan peninsula is where we find a massive crater that is mostly agreed to be the site of the mass extinction event some 65 million years ago. The crater is about 600 feet wide and 2000 feet deep.
17) The Aztecs of ancient Mexico had very unique ways of developing their agriculture systems. Today you can still see evidence of the chinampas – canals and floating gardens – they used it to feed themselves and control flooding in valleys. It's unique to Mexico and is still used today.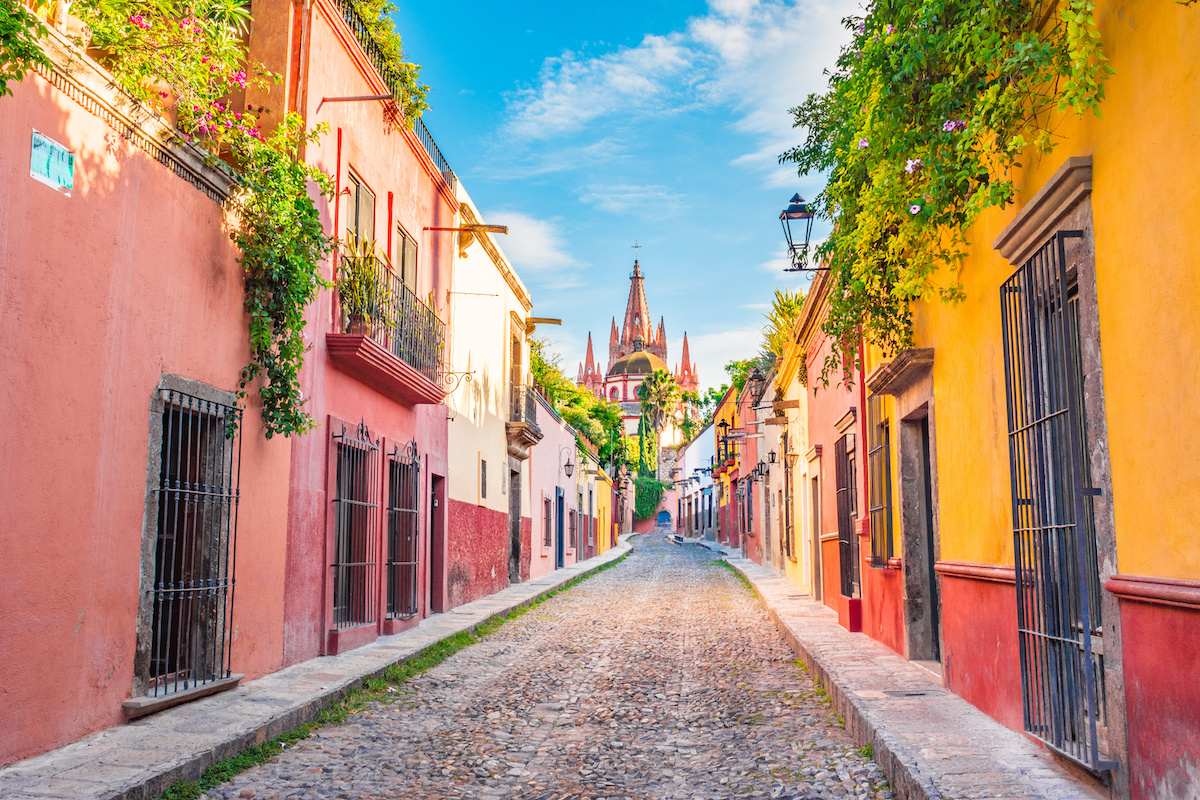 ---
Facts About Mexico Geography
The various regions of Mexico and their geographical traits cough up a smorgasbord of interesting facts. Take a look at these mind-blowing did-you-knows.
18) Mexico is the fourth largest country in the Americas at around 760 000 square miles in area.
19) The world's biggest pyramid is not in Egypt – it's in Mexico! Cholula is where you'll find it. It is an impressive 4.45 million cubic meters in volume, which makes it twice as big as the famous pyramid in Giza.
20) Mexico is where you will find the world's smallest volcano. Cuexcomate Volcano is only 43 feet tall, but like most small things it packs a punch. To put it in perspective, a man once tried to make a book that was 40 feet thick
21) Mexico City is sinking. It used to be the 7th highest capital city in the world. It is now the 8th. Experts say the cause is the excessive pumping and drainage of the lake that supplies some of its water.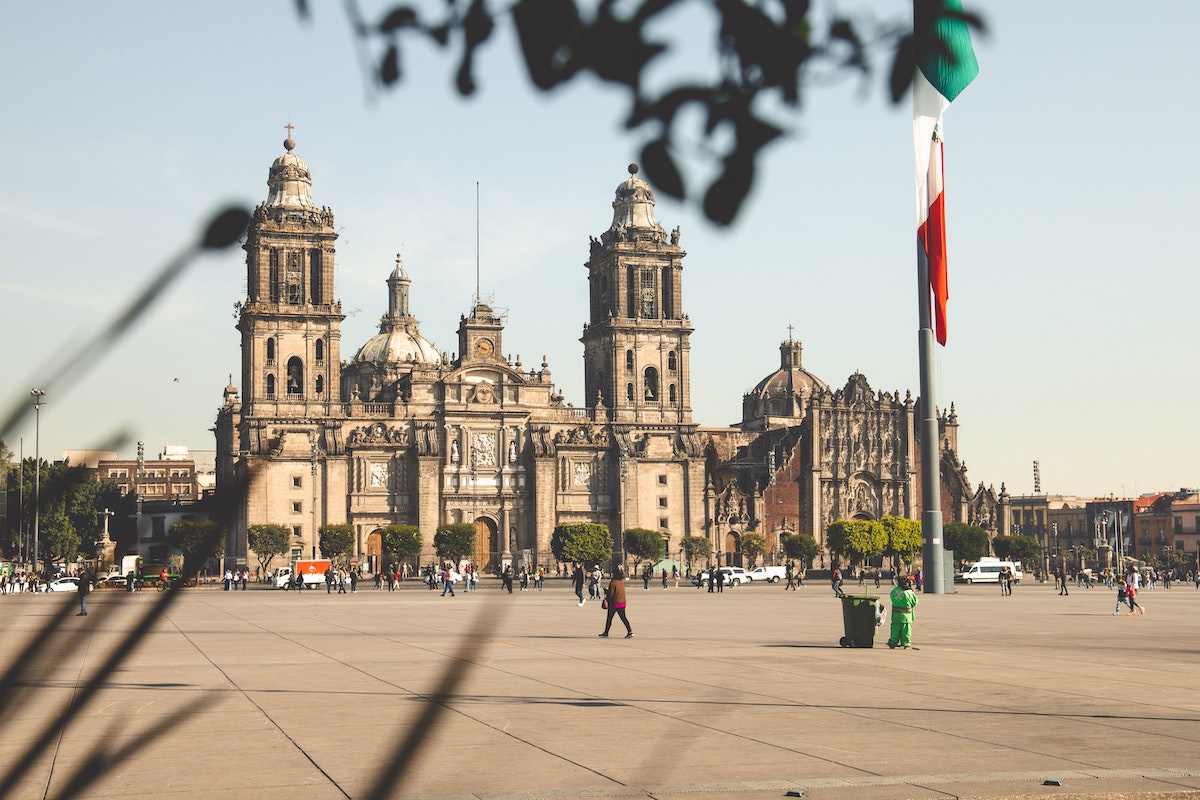 22) The US, Guatemala, and Belize are the bordering countries of Mexico. Mexico shares the world's second-largest land border in the world with the United States at 1 954 miles. Incidentally, the longest land border is between the United States and Canada at 5 525 miles. That's a lot of walls.
23) Mexico sits on shaky ground. Known as the Pacific Ring of Fire, the fault system that runs under Mexico makes it one of the most active areas for earthquakes and volcanoes in the world. The valley of Mexico is said to shake like a bowl of jelly because of the abundance of lakebeds upon which it sits.
24) The Pico de Orizaba (18,491 feet) in Mexico is the third highest mountain peak in the Northern part of the Americas. Only mount McKinley (US) and Mount Logan (Canada) are higher.
25) In terms of numbers, Mexico is home to the world's largest Spanish-speaking population. it has about 130 million Spanish speakers. Spain has under 50 million. But Spanish isn't the only language spoken here. There are actually 68 groups and 364 dialects of indigenous languages spoken here. German and Dutch are also found.
26) On the other side of the coin, Mexico was the site of the first Climate Change Bill in 2012. It is therefore seen as a leader in the efforts to reduce climate change through changes in energy sourcing.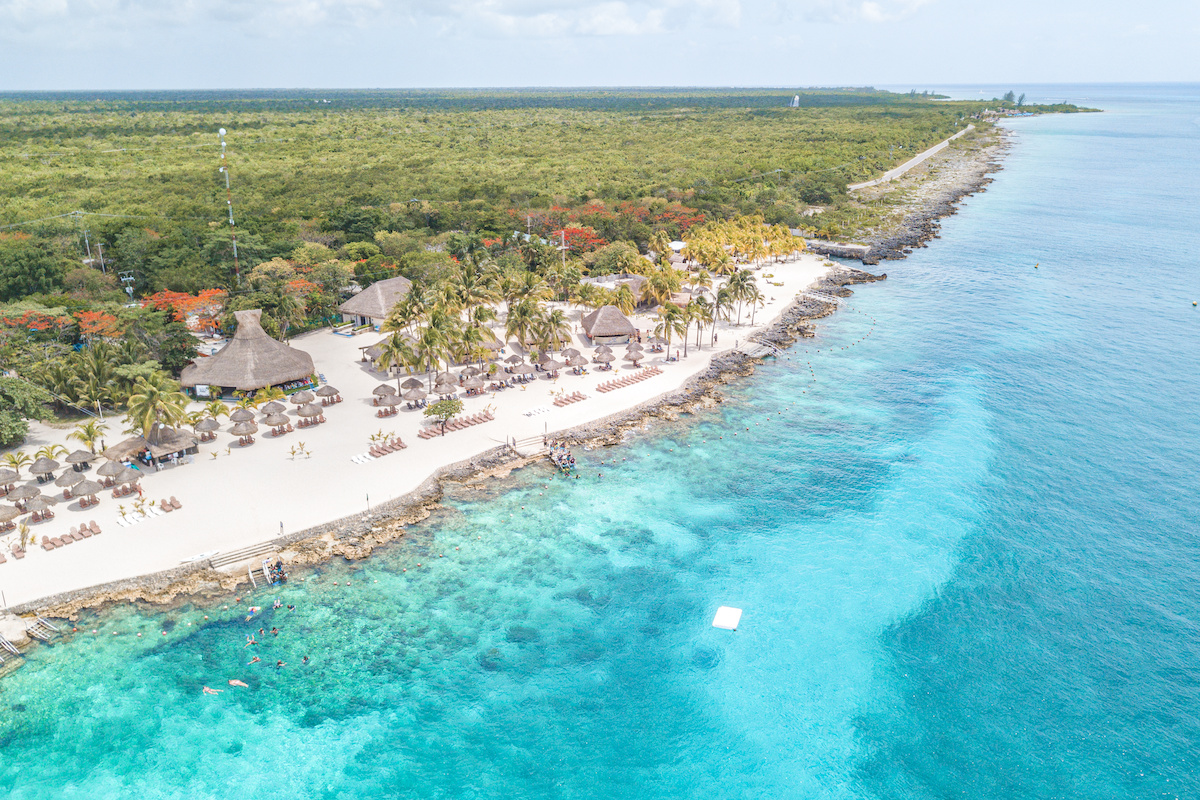 ---
Mexico and Culture Facts
Mexico's vibrant food and music culture make it a popular place for tourists and cultural visitors. Here are a few facts about the country's traditions and people you may not know.
27) Mexico is seen to be progressive on the LGBTQI+ front. Marriage, adoption, and other civil contracts are legal between people of all identifications, despite the country being predominantly Catholic, which was previously seen to be conservative.
28) Christmas gift-giving is a little different in Mexico. The exchange happens on January 6th – Epiphany for the Catholic faith. In the Catholic faith, this is the day that the three wise men arrived to see the infant Christ.
29) At the annual Feast of All Saints and some other celebrations, communities like to make a giant tamale, which can be about three feet long. And feed 70 people.
30) In Mexico City, the city legislates subway cars for women only. In the interest of creating safe spaces for women, the city mandated this to combat assault and gender infractions.
31) Apparently, there is no agreement on what the word "Mexico" denotes. Some believe it to be a reference to a god of war, others say it's something more esoteric. Most just agree to disagree.
32)Because of its colonial history, Mexico is a little more diverse than you would think. Apart from the remnants of the indigenous cultures, Spanish, African, and other colonial cultures found root here.
33) The symbol on the Mexican flag is an ancient prophecy. The Aztec people were given instruction by the gods to seek an eagle sitting above a prickly pear with a snake in its mouth. They found it in what would become Tenochtitlan – or Mexico City.
34) Mexico has a bad record of deforestation. A lot of this has to do with clearing land for avocado production. Nonetheless, Mexico has the second-fastest rate of deforestation going, second only to brazil.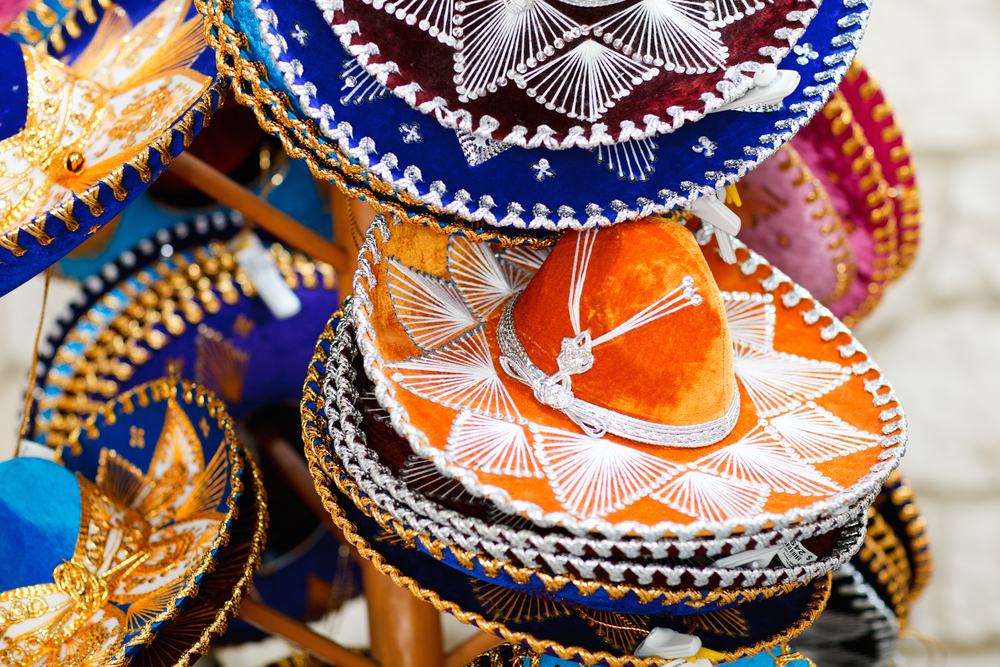 ---
Random Mexico Facts
There's a lot more to Mexico than history and geography – here's a random sampling of other, no less fascinating facts.
35) Mexico's contributions to medical science are significant. Among them, the first-ever chemical compound used for birth control was formulated here in 1951 by Luis Ernesto Miramontes Cardenas.
36) Mexico has the oldest university in the world – the National Autonomous University of Mexico in Mexico City. It has continuously operated since opening in 1551, but it remains the oldest established university nonetheless.
37) This was the center of the North American printing industry. Mexico City was the very first to house a printing press in all of the Americas. The house where this printing press was established still exists today.
38) You should keep a lookout for a Volcano rabbit while in Mexico. It's the second-smallest rabbit in the world and can be found hopping around the volcanic hills and mountains. You'll have to look a little carefully, as they are endangered.
39) Traditional Mexican food has UNESCO recognition – it is so distinctive and far-reaching in influence, it is considered a cherished, intangible heritage of humanity.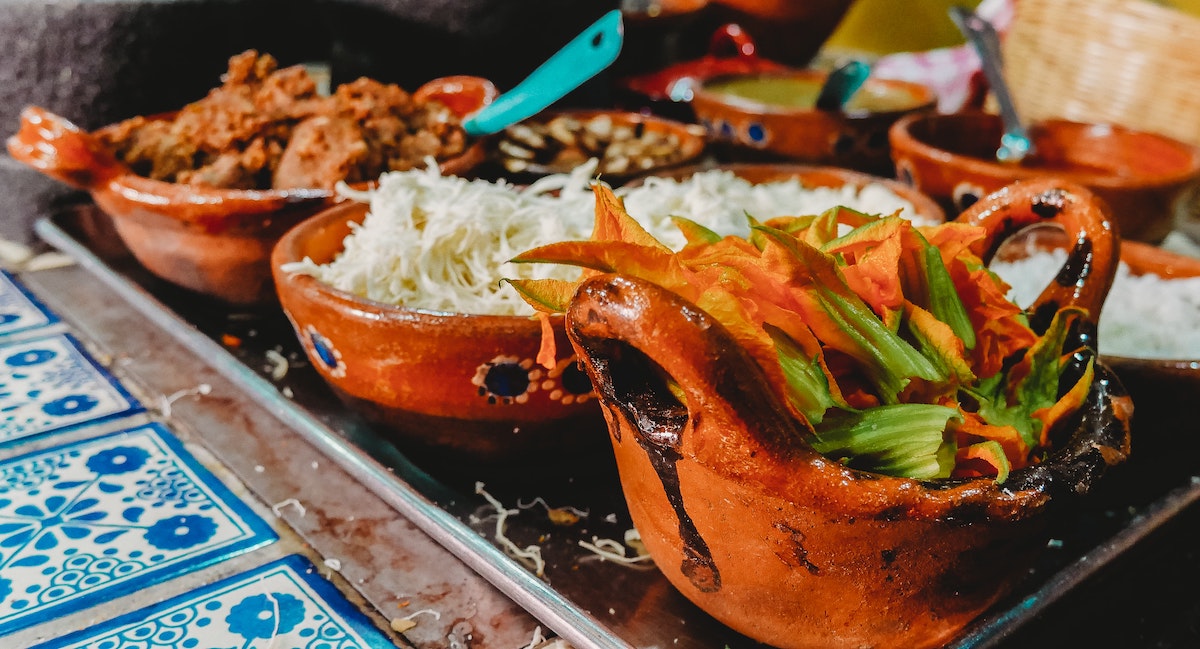 40) Mexico is the fourth most biodiverse country in the world. It claims over 200 000 species (known) in the country. This accounts for a tenth of the world's biodiversity.
41) There are no private beaches in Mexico. This means that all beaches are technically public and can be used by anyone.
42) Ay Chihuahua! The smallest dog breed in the world is named after the city Chihuahua, mostly because experts have found evidence of small dogs being present there in ancient times. They are theoretically related to the Techichi breed.
43) Mexico's indigenous food crops make the tastiest dishes! The aforementioned avocado, peppers, chilis, beans, and other crops are all part of a global agreement to eat well and eat with delight!
44) You may have heard of Mexico's most famous artist Frida Kahlo. She lived in Mexico City, where her former home is now a museum open to tourists.
45) Mexico city can claim another record related to its public transport system. It has the largest number of taxis of any city in the world – nearly 100 000. For a city of 9 million, that's impressive. By comparison, New York only has around 14 000 cabs.
46) Mexico invented color TV! Guillermo González Camarena was just 17 when he came up with the idea for a color transmission system. This was in 1942 – he succeeded with his first color broadcast in 1946.
47) Mexico City is old; the settlement where it is now can be traced back to 1325. Today it is Latin America's most visited destination for tourists, offering beaches, incredible nature, and all-year-round warm weather. The 41 million-plus visitors per year can't be wrong.
48) The national dog of Mexico is not the chihuahua. It is in fact the Mexican hairless dog – better known as the Xoloitzcuintli. This dog is unusual-looking but pretty stocky and otherwise quite cute in a "don't mess with me" way. Mexican dog breeds are weird.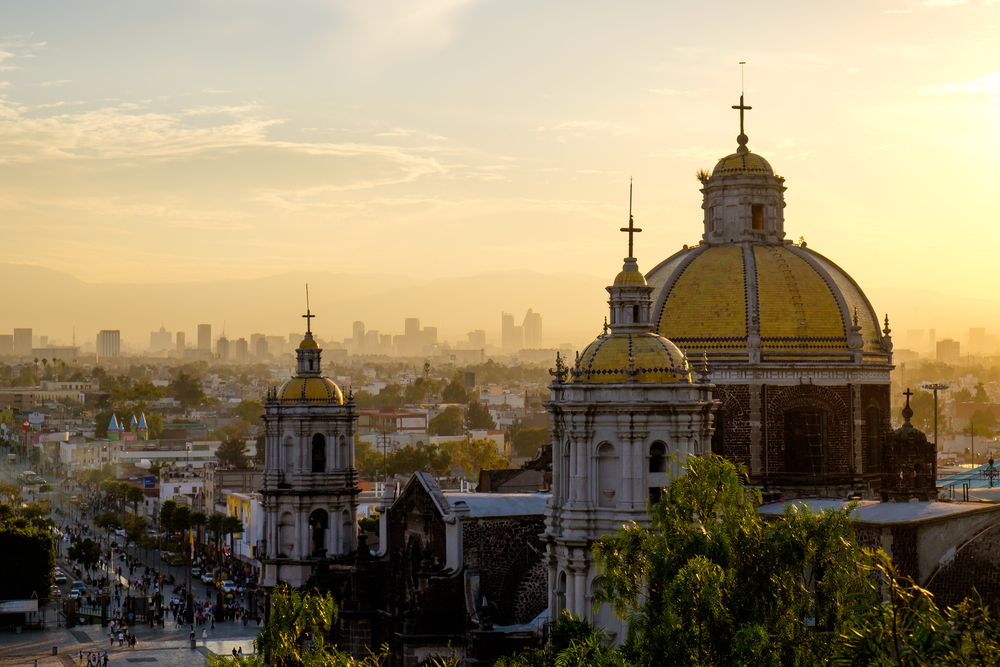 ---
Planning a trip to Mexico?
If you require further inspiration for your own Mexico travel planning, here are some of my other Mexico guides to check out!
Thanks so much for reading!
https://www.jonesaroundtheworld.com/wp-content/uploads/2021/10/Mexico-Facts.jpg
667
1000
TravelTractionsJATW
https://www.jonesaroundtheworld.com/wp-content/uploads/2017/03/logotry-1-1-300x106.png
TravelTractionsJATW
2021-10-13 22:55:37
2021-10-13 22:55:37
48 Fun & Interesting Facts About Mexico Worth Knowing