Planning a visit to the California city of Berkeley? You'll want to check out my list of the best Airbnb Berkeley rentals to locate your dream pad…
Nestled on the shores of the San Francisco Bay, Berkeley is perhaps most known for being the home of the University of California's leading Berkeley campus. But Berkeley is so much more than a college town!
Home to just over 100,000 residents who love its eclectic and chilled-out offerings, Berkeley and its neighbor Oakland should definitely be a pit stop on your California coast road trip.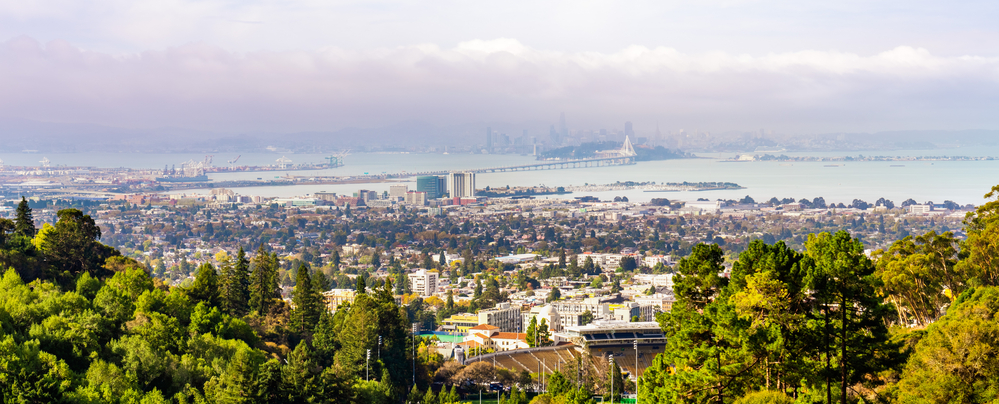 ---
Considered one of the best places to live in all of California, Berkeley is brimming with excellent restaurants and coffee shops, bars and shops, and its leafy landscape offers up no shortage of parks and of course, stunning walks along the San Francisco Bay.
If you're heading to Berkeley, you'll need somewhere great to stay to enjoy all that this area has to offer.
My list of the best Berkeley Airbnb's spans a range of top neighborhoods Berkeley and Oakland and trust me – you won't want to leave.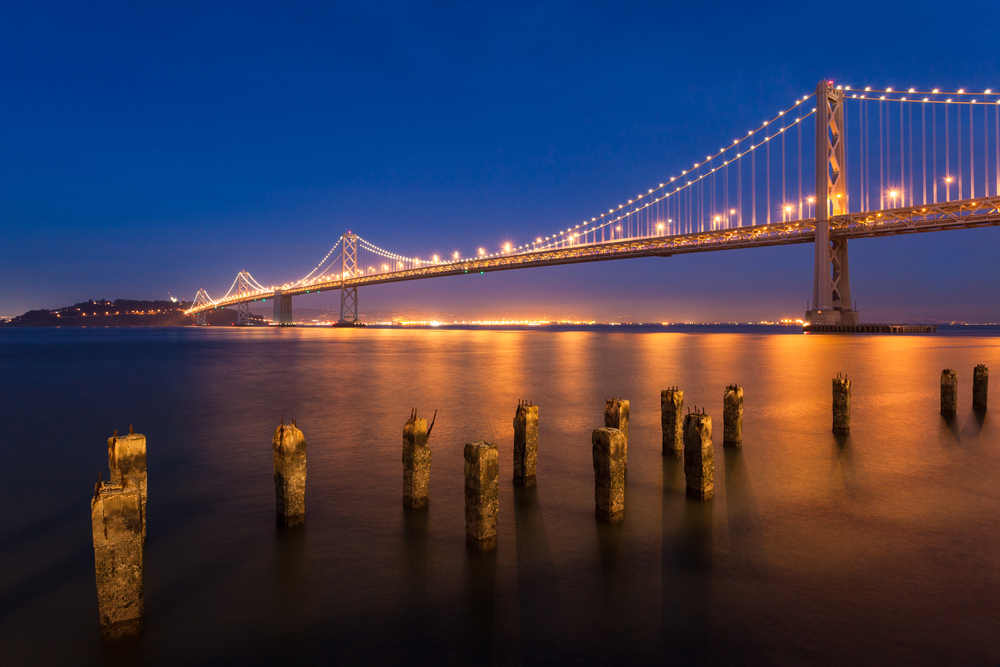 ---
Airbnb Berkeley: The Best Airbnbs in Berkeley, CA
I have compiled the five best Berkeley Airbnbs below, chosen to match a range of stay styles, locations, and budgets. If you don't find what you're looking for here, keep scrolling to discover other outstanding Airbnb Berkeley listings that made the cut.
I've included a range of Berkeley video guides and vlogs throughout my list, so be sure to watch these if you're heading to Berkeley and looking for tips on what to see and do there. I've also linked my own California content at the end, which includes accommodation and music festival lists, quotes and so much more. If you're sticking around the Berkeley area, be sure to check out THE 18 COOLEST & BEST AIRBNBS IN SAN FRANCISCO, CALIFORNIA.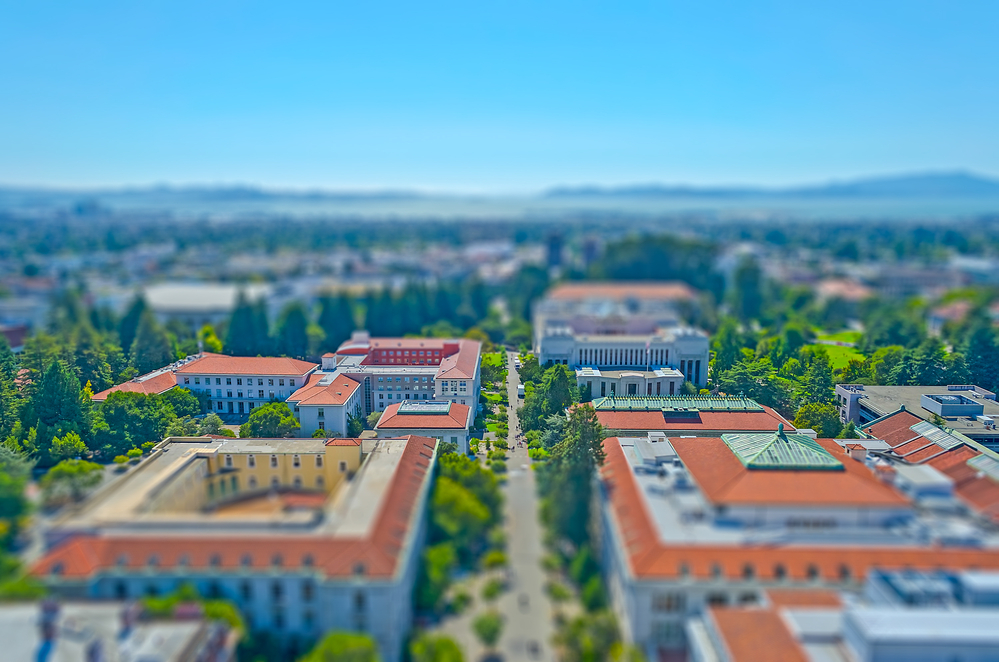 ---
1) Sunny Scandi Vibes at Mimi's Claremont-Elmwood Guesthouse.
"The Best Overall Berkeley Airbnb"
Location: Claremont-Elmwood
AirBNB Plus: Yes
Superhost: Yes
Price: $175+ USD per night
https://www.airbnb.com/rooms/21298245
I just love this Berkeley Airbnb Plus standout, that I made it my pick for the best overall Berkeley Airbnb. The crisp, minimalist one bedroom guesthouse has achieved a perfect five-star overall rating from many thrilled guests who have fallen in love with its simple style and great location. The picture-perfect Berkeley Airbnb is located in one of the area's most historic neighborhoods, with leafy streets and beautiful hill walks to enjoy. It's just 10 minutes drive into Downtown Berkeley, Oakland isn't too far away and San Francisco Airport is just 30 minutes away.
Guest review: "This place is fantastic, and made me fall in love with this area of Berkeley. I had a great stay there and would be looking forward to come back if I have a chance. Surrounded by hills and lovely garden of Berkeley, it's a guest cottage with clean design, feels spacious and has all the amenities you can think of (and more). My favorite place was the couch from which you can see through the open door beautiful succulents, and feel the jasmine aroma :)." – Diana
View Photos, Read Reviews & Check Availability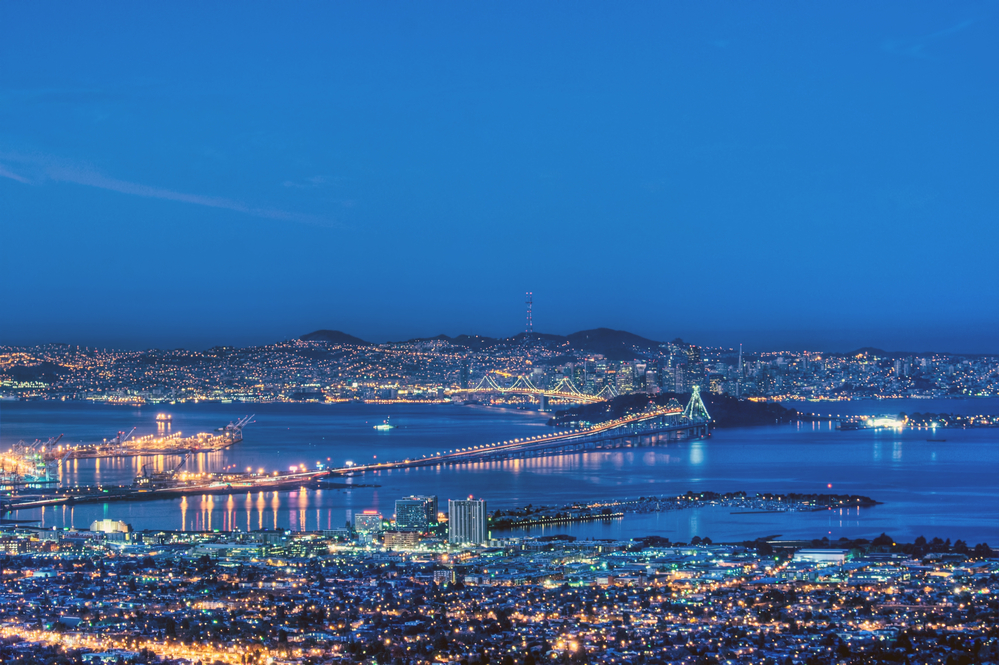 ---
2) Luxury 7 acre Private Gated Estate
"The Best Luxury Berkeley Airbnb"
Location: Orinda
AirBNB Plus: No
Superhost: Yes
Price: $1500+ USD per night
https://www.airbnb.com/rooms/18078188
Live it up in the lap of luxury in Berkeley with a stay at this incredible six-bedroom villa set on a seven-acre private estate. The sprawling 6000 square ft home is sparkling clean and feels like a private resort getaway. It has incredible views of the Berkeley hills, a ginormous chef's kitchen, a designer saltwater pool, a hot tub, acres of landscaped gardens and so much more. This luxury Berkeley Airbnb is located in the exclusive Orinda neighborhood, Jump on the BART just a few minutes away by car and head into Berkeley and Oakland easily. It's also just 25 minutes into San Francisco this way as well!
Guest review: "Loved our time at Villa Llama! The pool, kitchen, fruit orchards, and access to animals (sheep, alpacas, and chickens) are the best features of the house. We were a large group (8 adults + toddlers) and the space accommodated us very well; it has multiple levels so creates smaller spaces for families/couples within. Richard was very thorough at check-in, which helped us get the most out of our experience. If you're looking for a large house with lots to do, this is it! :)" – Jessie
View Photos, Read Reviews & Check Availability
36 Hours in Berkeley, California | The New York Times
---
3) Private Casita with Stunning View
"The Best Cheap Berkeley Airbnb"
Location: Eastmont Hills
AirBNB Plus: No
Superhost: Yes
Price: $70+ USD per night
https://www.airbnb.com/rooms/20469747
Oakland is a culturally rich area just over 10 minutes from the heart of Berkeley on the San Francisco Bay, and it's also home to the best cheap Berkeley Airbnb. Offering a per night rate that is value for money personified, this highly-rated one-bedroom casita guesthouse is private, clean and fully equipped with all you could possibly need for a standout stay. Enjoy amazing views across Oakland and the SF Bay and a location in an enjoyable Oakland neighborhood with a great outdoor lifestyle. From here to Downtown Berkeley, it's less than 20 minutes by car, Uber, Lyft or the BART.
Guest review: "Melia's place had all the little touches we love about staying in a good Airbnb. Nothing was a bother to her and we were grateful to have a comfortable home and bed for a few days. The views are totally outstanding too…a great place to come to on the night of 4th of July to watch all the fireworks. Loved the hammock on the deck too." – Jon
View Photos, Read Reviews & Check Availability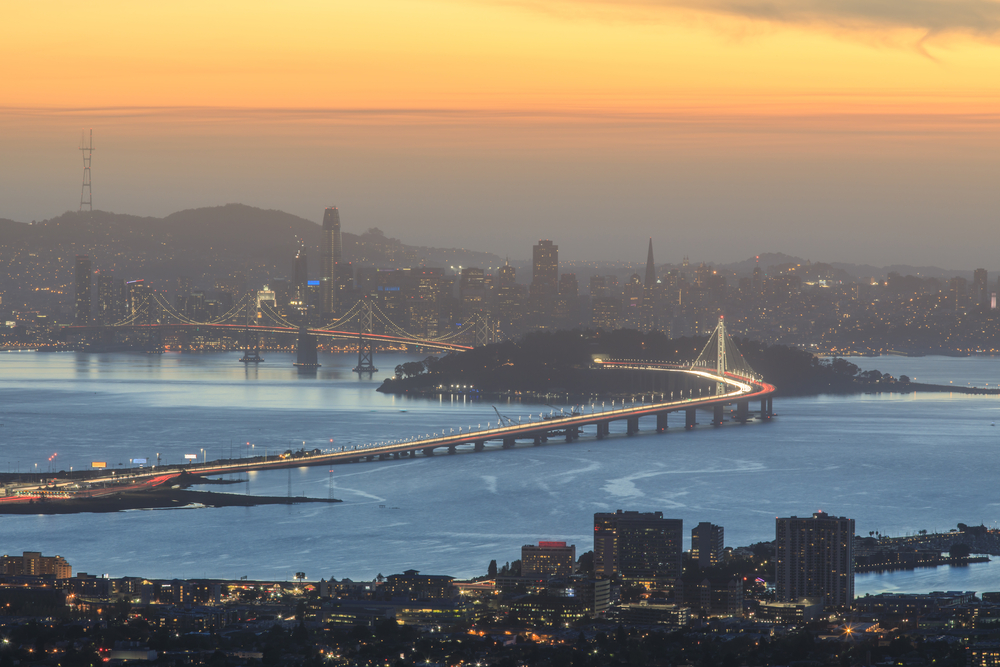 ---
4) Vintage Caravan ~ Urban Glamping!
"The Best Unique Berkeley Airbnb"
Location: Longfellow
AirBNB Plus: No
Superhost: Yes
Price: $80+ USD per night
https://www.airbnb.com/rooms/1836865
This fun and funky vintage camper is Berkeley most unique Airbnb offering, and a stay here is both budget-friendly and memorable! The camper's exterior is vibrant and colorful, and its interiors are equipped with a bedroom area, coffee and tea facilities, WIFI, a full bathroom and a mini kitchen. The camper is parked up in a private yard that is home to the host's chickens, and is located close to the BART, UC Berkeley, and many leading restaurants. Downtown Berkeley is less than 10 minutes away.
Guest review: "Ginger and Lewis were very hospitable. The camper is just as pictured. The garden area and the seating right outside of the camper are adorable and picturesque. The area's like a perfect little oasis in Oakland. It was a very nostalgic experience and fun place to stay. No complaints!" – Caitlin
View Photos, Read Reviews & Check Availability
Exploring Berkeley, California & the UC Berkeley Campus
---
5) Secluded Cottage 3 blocks to campus and downtown
"The Best Berkeley Airbnb Near UC Berkeley"
Location: Central Berkeley
AirBNB Plus: No
Superhost: Yes
Price: $125+ USD per night
https://www.airbnb.com/rooms/14786277
If you're heading to Berkeley for a university event or to visit a friend who's lucky enough to be a student here, you'll want to stay close to campus. This beautiful cottage is just three blocks to UC Berkeley and just as close to the streets of Downtown Berkeley. The one bedroom cabin is a rustic dream in the heart of the city, with guests raving about its eclectic interiors and superior location. This is Berkeley's most walking-friendly neighborhood, so get out there and enjoy all this great area has to offer!
Guest review: "This little cottage is the perfect spot if you need a place in Berkeley. It's nestled back off the street, very private, and very comfortable. Also it's very centrally located, close to campus, restaurants, and coffee shops. I'll definitely come back next time I'm visiting my college kid!" – Katie
View Photos, Read Reviews & Check Availability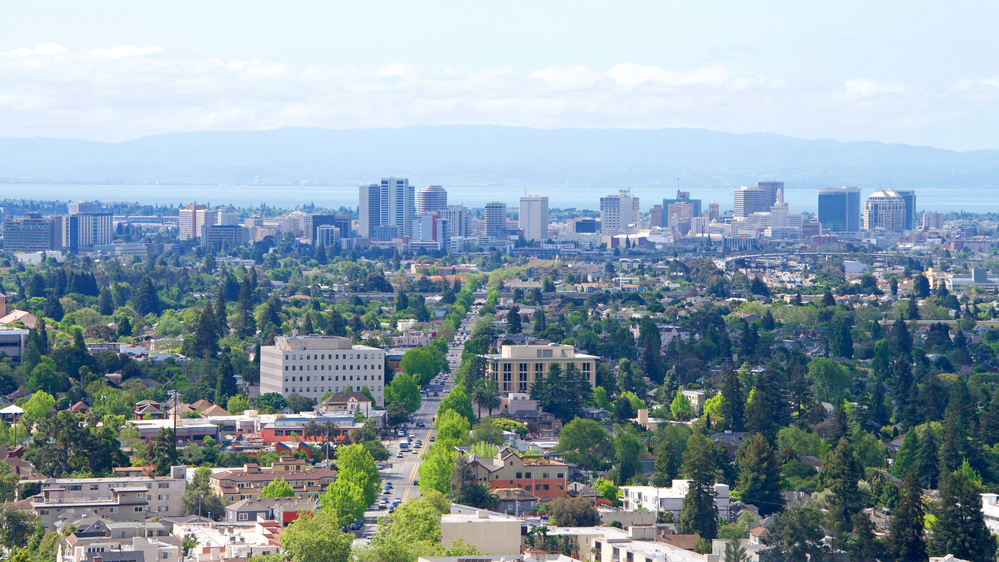 ---
6) Cozy Contemporary North Oakland Apartment
Location: North Oakland
AirBNB Plus: Yes
Superhost: Yes
Price: $125+ USD per night
https://www.airbnb.com/rooms/24196013
Nestled in a popular neighborhood in North Oakland, this five-star rated Airbnb Plus makes it easy to explore Oakland, Berkeley and even San Francisco. The two bedroom guest suite is sleek, fresh and stylish, with plush furnishings, an ensuite bathroom per bedroom and a super cute exterior. Use the great BART network or jump in an Uber or Lyft to get around this area. Berkeley is less than 10 minutes drive away.
Guest review: "The perfect hosts that have thought of everything!! We absolutely loved everything. All the amenities and creature comforts of home were what made us feel right at home. We travelled with kids and the spare room and bathroom really made a difference. Apple TV kept us entertained in the evenings with family movie nights. The location is perfect for restaurants and supermarkets as well as getting into the city. Plenty of Uber's for getting around and into the city without having to worry about parking. We had the car and the parking was very handy. We will definitely be back!" – Joanna
View Photos, Read Reviews & Check Availability
What to do in Berkeley California
---
7) Explore Berkeley From a Chic Home
Location: Westbrae
AirBNB Plus: Yes
Superhost: Yes
Price: $300+ USD per night
https://www.airbnb.com/rooms/29485111
This beautiful Berkeley Airbnb Plus home has so far achieved a perfect score on the homeshare platform, and a stay at this luxury three bedroom home is sure to please. The spacious home is styled with plush, upmarket furnishings, and has an outstanding chef's kitchen, a fireplace and a leafy private backyard. The Westbrae is located in the heart of Berkeley, with the must-visit Fourth Street shopping district just blocks away and bay walks on your doorstep.
Guest review: "This is a beautiful house that was perfect for my mother and sister during our visit. It is stylishly decorated, super clean, and comfortable. Lots of thoughtful touches, like coffee and creamer and a bottle of wine. It was in a nice neighborhood and a short walk to lots of great restaurants. Daniel was very helpful and easy to contact. Definitely would stay here again!" – Melissa
View Photos, Read Reviews & Check Availability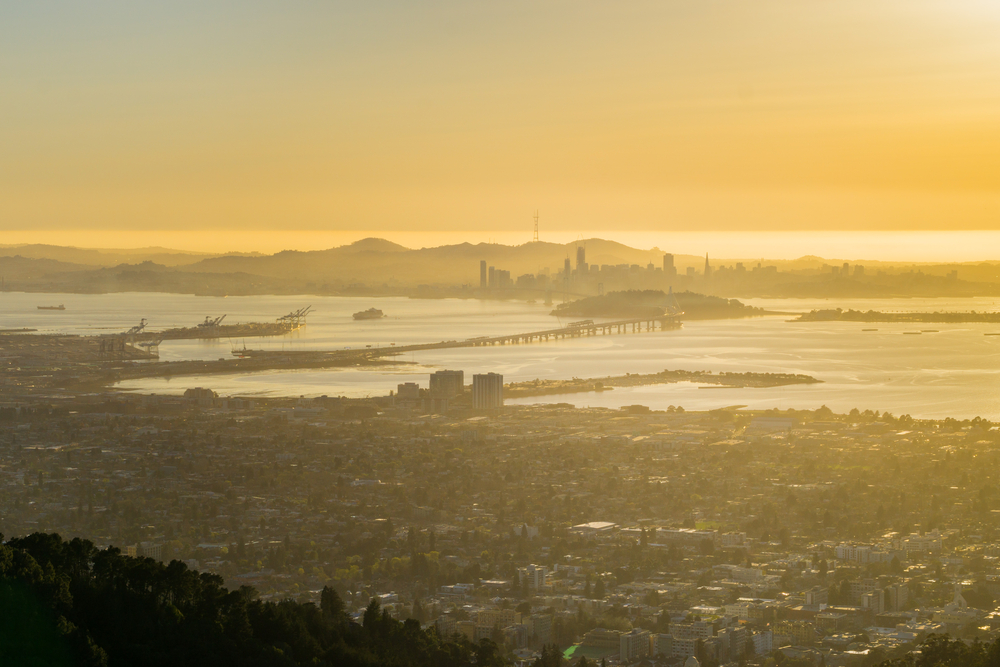 ---
8) Bright Historic Bungalow With Beautiful Garden
Location: Emeryville
AirBNB Plus: Yes
Superhost: No
Price: $125+ USD per night
https://www.airbnb.com/rooms/33314086
Bright and eclectically styled, this two bedroom five-star rated bungalow is a hop, skip and a jump from both Oakland and Berkeley. The historic home has been beautifully updated, and features a back deck with grill, airy interiors and a backyard. Drive into Berkeley in just five minutes, or stick around this area and sample fare from its many great restaurants and enjoy its superior outdoor lifestyle.
Guest review: "This home is so adorable and bigger than I expected which is always awesome! The check in process is ideal, quick & easy. Lots of parking. Zero hassle." – Olga
View Photos, Read Reviews & Check Availability
What's It Like Inside the BEST Public University In the World? | UC Berkeley Campus Tour
---
9) Berkeley Sunny, Eclectic, Abode. Remote-, business-friendly
Location: South Berkeley
AirBNB Plus: No
Superhost: Yes
Price: $100+ USD per night
https://www.airbnb.com/rooms/24357654
Cheap, cheerful and unique, this bright and sunny studio apartment is a breath of fresh air. With bright yellow feature walls and decor and oozing happy vibes, the studio features high ceilings, a kitchen, dining area, kitchen, living area and bathroom. Offering garden views, the studio always offers a private deck to enjoy Berkeley sunsets from. The South Berkeley neighborhood is brimming with great restaurants, and is just minutes from downtown Berkeley and 20 minutes by BART into San Francisco.
Guest review: "We had a great time staying at Indigos apartment! It was very clean and was decorated super cute! Perfect for our girls weekend in San Francisco. We had a friend in Berkeley so her place was close to our friend and we could easily take the BART into the city! Can't wait to come back!" – Jennica
View Photos, Read Reviews & Check Availability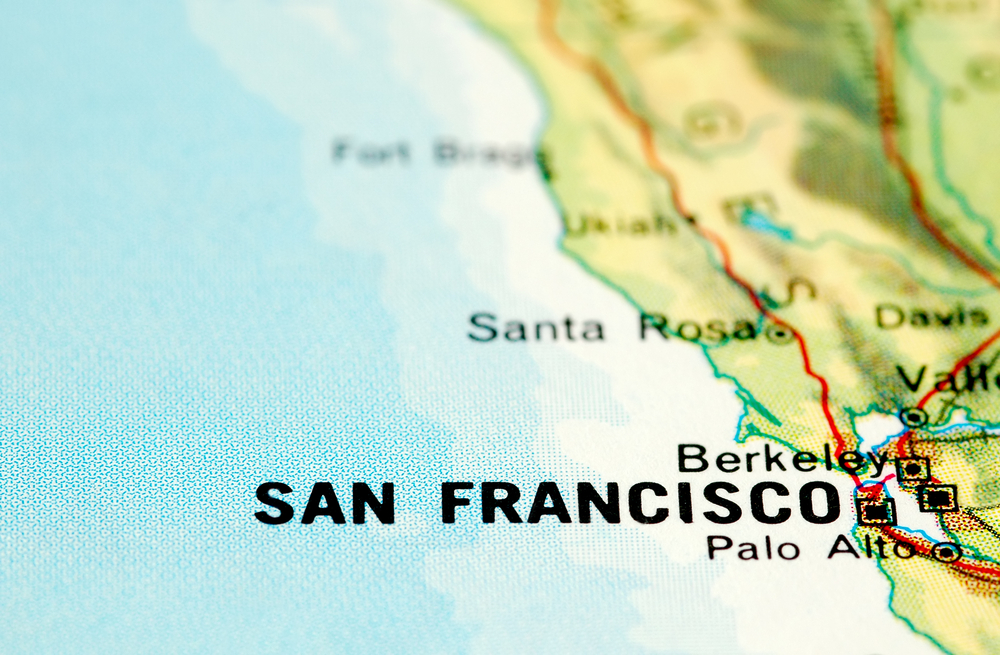 ---
10) Modern Garden Apartment
Location: Berkeley Hills
AirBNB Plus: No
Superhost: Yes
Price: $150+ USD per night
https://www.airbnb.com/rooms/30195430
This one bedroom garden apartment is one of Berkeley's most popular and highly-rated stays. The light and fresh apartment is modern and spacious, and equipped with all the mod cons you need to make you feel right at home right away. What's better is its location. Nicknamed the "Gourmet Ghetto", this neighborhood is exactly what it sounds like – an endless smorgasbord of incredible restaurants, eateries and food markets. UC Berkeley is just blocks away.
Guest review: "This was by far our favorite Airbnb. It's beautiful. The garden view is magical and everything is spotless. I loved soaking in the gorgeous tub at the end of the day. The location is also great. It's near several restaurants and shops. We are looking forward to returning." – Julia
View Photos, Read Reviews & Check Availability
LIVING AND WORKING in BERKELEY, CA 🏡#travelvlog
---
11) R&B's Bay Area Loft—Detached Guesthouse With Private Deck
Location: Foothill Square
AirBNB Plus: Yes
Superhost: Yes
Price: $100+ USD per night
https://www.airbnb.com/rooms/24130964
Ultra clean, stylish and packed with oodles of features, this Berkeley Airbnb Plus guesthouse takes the city's Airbnb scene to another level. Entirely private and with its own private deck, the guesthouse is the perfect mix of modern and rustic design. Airbnb guests also enjoy full access to the backyard with pergola and fire pit. Located just 10 minutes from Downtown Oakland and the Oakland Zoo, 15 minutes from Downtown Berkeley and UC Berkeley and 30 minutes from San Francisco, you can't get much better than this incredible location.
Guest review: "I was extremely leery traveling during COVID, and came prepared with 2 bottles of clorox wipes to wipe everything down. However when I walked into their place you could feel and see that everything was washed, sanitized and cleaned. The decor was adorable- from the wood paneled walls, modern barnyard/west elm ish decor, it was all lovely! There is a shared yard with the owners but there is definite privacy and it is truly an oasis but close to everything you may need for work purposes. (15min to jack london square, 25min to the city) we loved having the comforts of home, even the use of a shared washer dryer with R&B." – Emi
View Photos, Read Reviews & Check Availability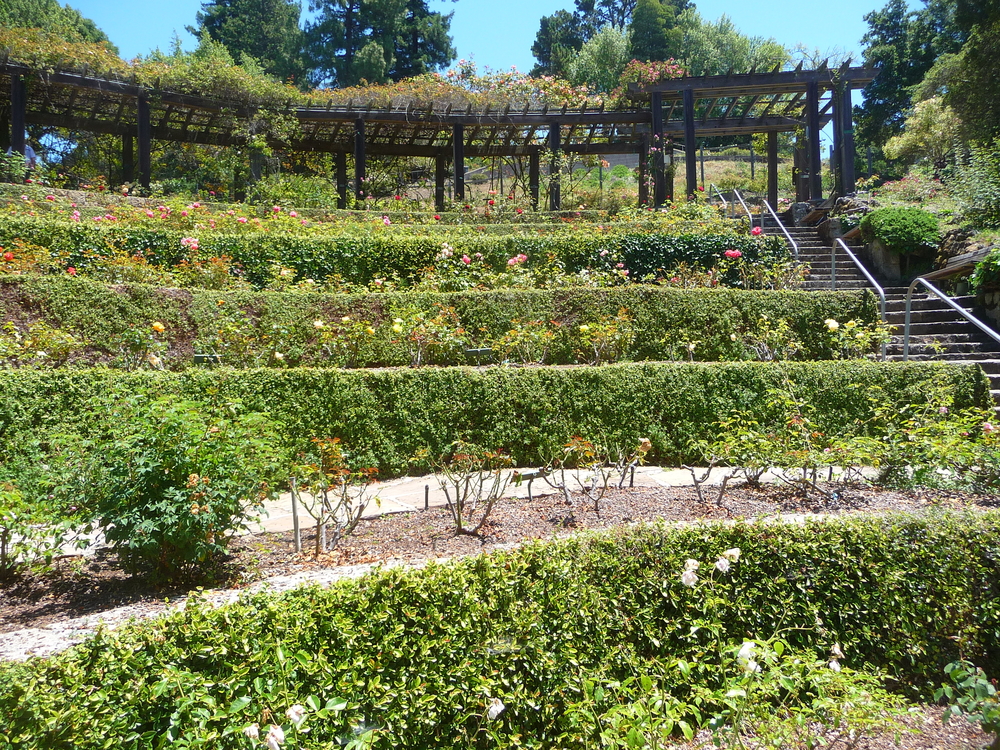 ---
12) Magical Modern Cottage with Garden
Location: Rockridge
AirBNB Plus: Yes
Superhost: Yes
Price: $125+ USD per night
https://www.airbnb.com/rooms/12094278
With over 250 thrilled Airbnb guests giving it some of the highest scores for accommodation in the city, this one bedroom Airbnb Plus cottage is an urban retreat you can't miss. With modern, fresh interiors and leafy exteriors, the cottage boasts custom furnishings, unique artwork, and even a patio with a garden to get some of that famous California sun. The North Oakland neighborhood has great dining and shopping, and is less than 10 minutes drive to UC Berkeley.
Guest review: "We stayed at Sarah's for a week. The cottage was exactly as described and photographed and very clean. It was the perfect size for two people. Sarah was fast to respond to messages and phonecalls. We didn't have any issues with our stay. We had a car and there was plenty of street parking. It was easy to get anywhere as the freeway was very close. I would definitely recommend staying here as it is a nice quiet area and the downstairs living area is nice to relax in after a day of sightseeing. Design wise it was a pleasure to have the opportunity to stay here." – Hsin-Hui
View Photos, Read Reviews & Check Availability
What to do in Berkeley California
---
13) Charming sanitized studio in prime location
Location: Northwest Berkeley
AirBNB Plus: No
Superhost: Yes
Price: $100+ USD per night
https://www.airbnb.com/rooms/15789857
With a budget-friendly per night price and over 300 past guests giving it a perfect five-star score, this Berkeley Airbnb is charming, compact and nestled in an incredible location. The studio guest suite features everything you could need for a cozy stay, including private entry, a kitchenette, a bathroom with a claw foot tub and a leafy garden patio. This quiet neighborhood is located close to Berkeley Marina and some stunning bay walks, as well as just two short blocks to Berkeley iconic Fourth Street shopping district.
Guest review: "A lovely studio with all the comforts of home. Comfortable bed and large bath. Outdoor area to relax and have a drink. Easy walk to local cafe, restaurants. and shopping to have a drink and good food. Great hosts who greeted us on arrival and even dropped us at the local Bart on departure. Great place to stay." – Maree
View Photos, Read Reviews & Check Availability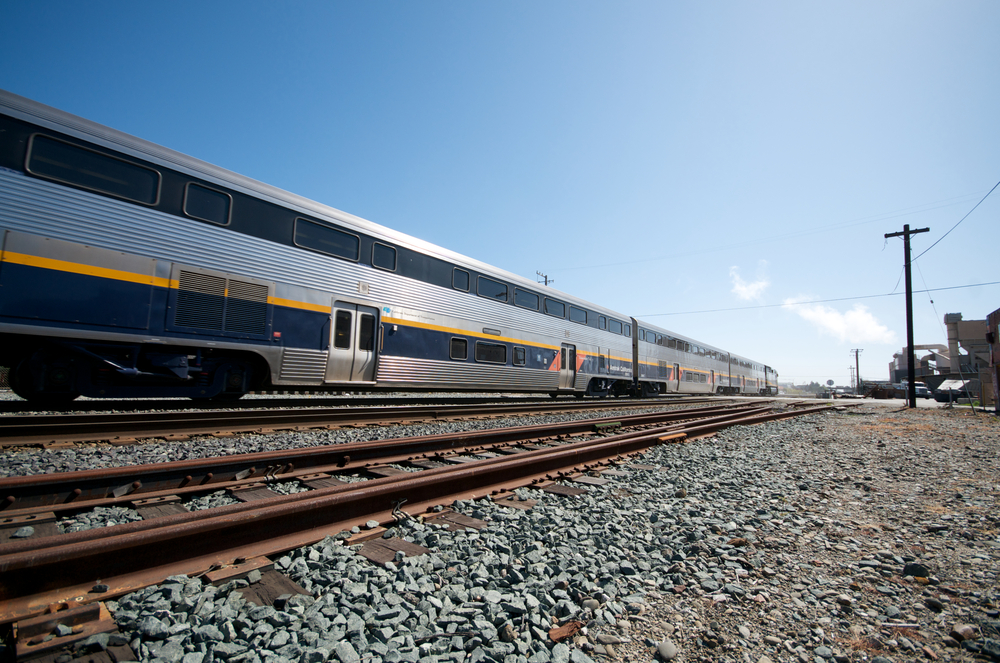 ---
14) Two-story Loft With Trees + Deck and Lounge
Location: Clawson
AirBNB Plus: No
Superhost: Yes
Price: $200+ USD per night
https://www.airbnb.com/rooms/41286319
Outstanding hosts, incredible interiors and top location come together to give this one bedroom loft the perfect five-star guest score it boasts. Just 10 miles from San Francisco, this jaw-dropping two story loft has features galore. High ceilings, big windows, a large kitchen and even a deck with an outdoor lounge area. This is a natural wonderland, with both indoor and outdoor trees and plants giving it a truly relaxing aesthetic. UC Berkeley is just under five miles away.
Guest review: "Carlos is a sweet host, super helpful, and a great responder. His place is beautiful! Clean and quiet. I am a local and was looking for a mini get away for my birthday, this place was perfect. The patio the high ceilings the beautiful open kitchen and the deep soaking tub, everything I needed to celebrate a beautiful birthday. I will stay here again." – Brooke
View Photos, Read Reviews & Check Availability
Berkeley, California: Walking Down Telegraph Ave at UC Berkeley
---
Berkeley Tours & Experiences
The Berkeley area is so much more than UC Berkeley, and there's so much to see and do. These Berkeley tours and experiences will help you make the most of your time in the Bay Area!
---
Best of Berkeley Cultural Walking Tour
"Hear about the history and culture that makes Berkeley one of the most famous cities in the world as we stroll safely through campus and the surrounding areas. This activity is 100% outdoors, and attendance is limited so it's easy for everyone to keep at a safe distance from one another. We'll meet just outside the Paris Baguette Cafe at 2150 Shattuck Avenue just next to the downtown Berkeley BART station. We'll take a stroll through Berkeley's downtown area and then through UC Berkeley's campus alongside tree-lined Strawberry Creek to the Free Speech Cafe. Finally, we'll walk the historic route from Sproul Plaza to People's Park. Afterward you can shop for one-of-a-kind jewelry and t-shirts on Telegraph Avenue and a number of restaurants are open for pick up, so you can get everything you need for a picnic lunch."
https://www.airbnb.com/experiences/63973
Price: From $36 USD per person (2.5 hours)
Review: "This was a very enjoyable and interesting tour of some of Berkeley's historical, cultural and social highlights. Our host had a wealth of information and was personally engaging and friendly. I highly recommend this experience." – Sarah
View Photos, Read Reviews & Check Availability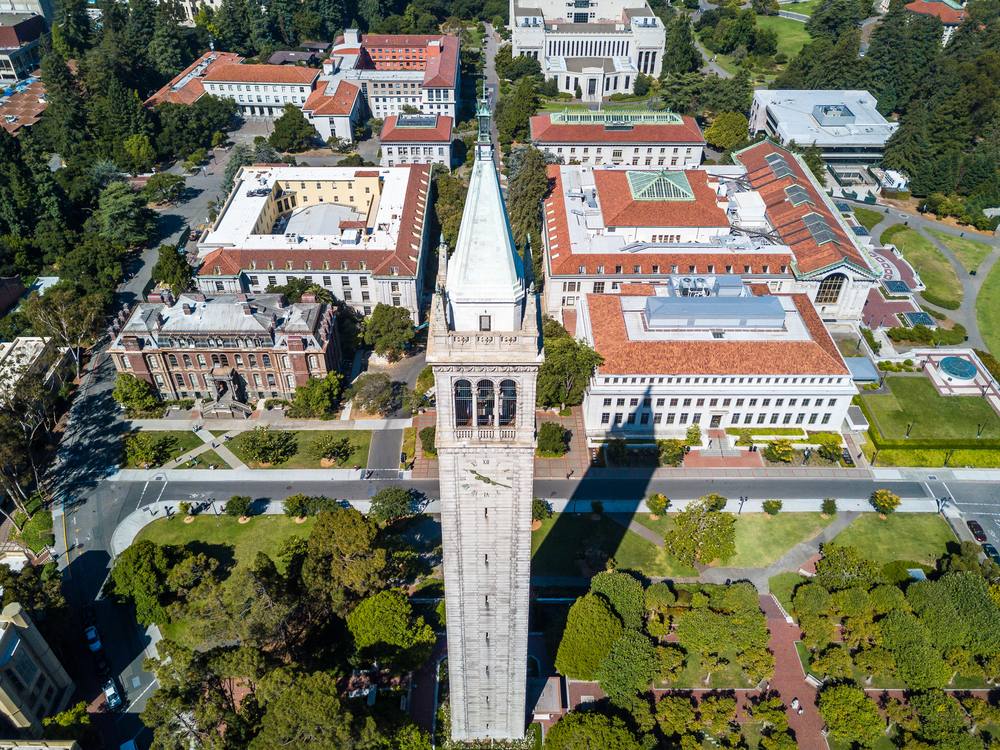 ---
Discover Oakland's Hidden Eats 'Hood
"Unleash your inner foodie during the Rockridge Neighborhood Heritage & Walking Food Tour! During this three-hour long guided walking tour we'll share the area's rich history and explore its fast-growing dining culture—all while enjoying some seriously delicious samplings along the way!"
https://www.airbnb.com/experiences/101174
Price: From $100 USD per person (3 hours)
Review: "If you were looking for a food tour that is perfectly timed and located; highlights great local cuisine and leaves you satisfied but not overstuffed then this tour is for you! I loved all our stops, didn't feel rushed. Our tour guide Debra was passionate and knowledgeable about food and the Rockridge area. I've lived in the Bay Area for many years and wish I had visited Rockridge sooner!" – Jan
View Photos, Read Reviews & Check Availability
---
The Redwood Forests of Marin & Mt. Tam
"Escape into nature and fresh air! We start our exploration of Marin's magical redwood forest in the charming center of historic Mill Valley before heading on quiet backroads and footpaths to groves of ancient redwood trees. Following a spring-fed creek to natural pools and cascading falls, we visit ancient, cathedral-like redwood groves, where the trees soar hundreds of feet into the sky, provide an unequaled nature experience at base of mighty Mt. Tamalpais. Along the way, you learn about the coastal redwoods' amazing ecology and their clever adaptations for survival over many millions of years. It is a remarkable escape into nature on the slopes of beautiful Mt. Tam."
https://www.airbnb.com/experiences/61714
Price: From $85 USD per person (4 hours)
Review: "Absolutely wonderful experience! Greg was so knowledgeable on the area and had great stories to go with it. It was so neat seeing the residential area intertwined with the redwoods and learning about the history of the area. Would definitely recommend this experience, it was my favorite part of our SF trip! Also, Greg is a wonderful photographer!" – Alexandra
View Photos, Read Reviews & Check Availability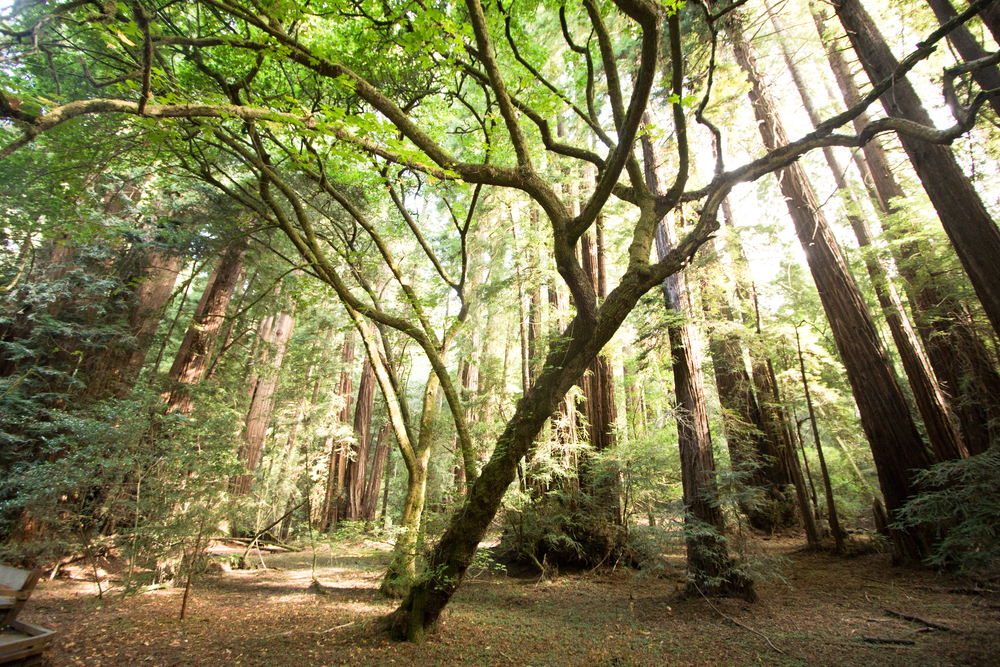 ---
Did I miss any top Airbnbs in Berkeley?
There's so many stellar Berkeley Airbnb's that it was difficult to narrow my favorites down into a tight list of the cream of the crop. However, if there is a Berkeley Airbnb you have stayed in that you think deserved to make my list but didn't, reach out with its links. I'll check it out to see if it has the goods to get added to my shortlist!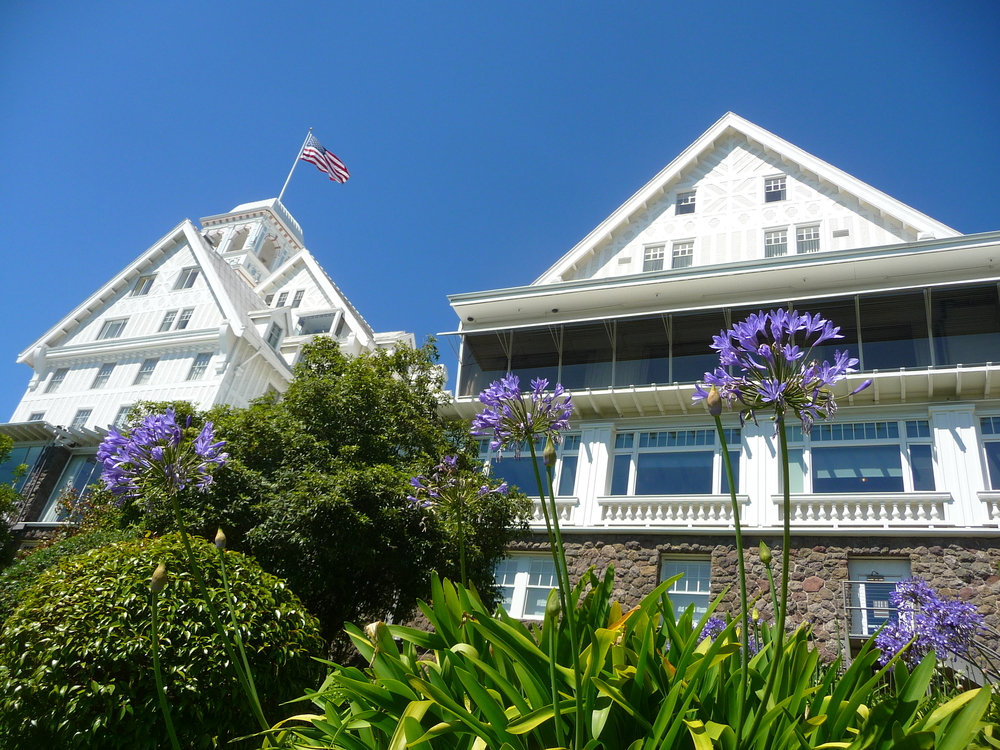 ---
Planning a trip to sunny California?
So much awaits you! Whether you're doing a road trip up the breathtaking Pacific coastline of California or heading inland to explore some of its more remote natural wonders, I guarantee you will fall in love with California. As a native Californian, there's no shortage of California content on my site – check these California travel guides out!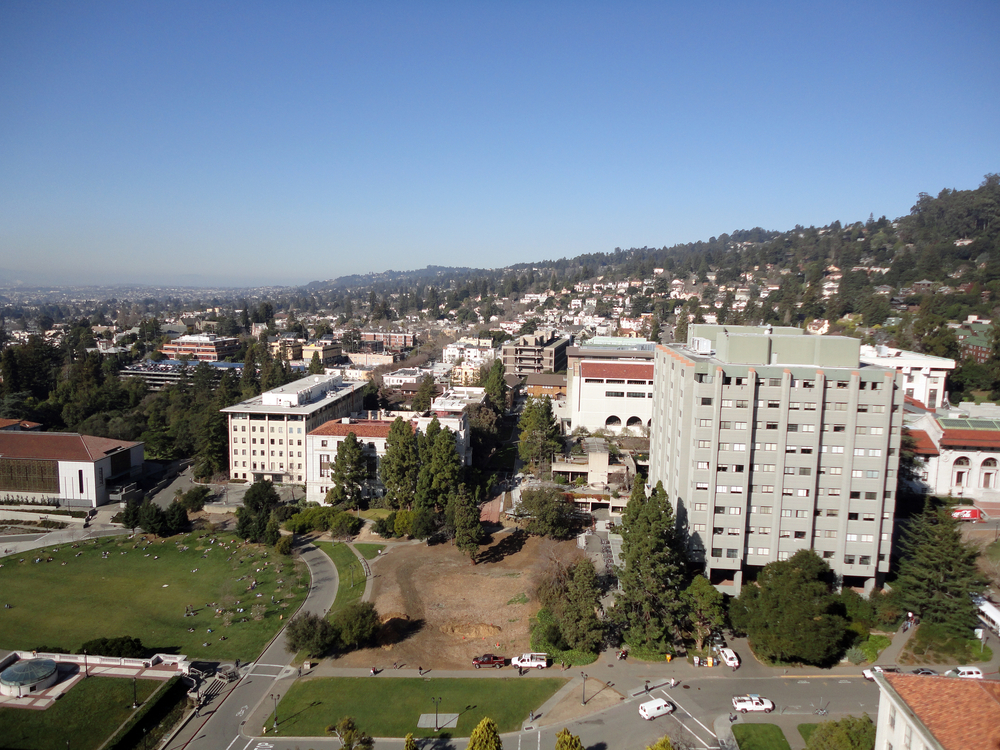 ---
Final thoughts on Airbnb Berkeley…
Berkeley Airbnb's really personify the California vibe. Laidback, sunny and eclectic, I was amazed by the sheer number of outstanding Berkeley Airbnb's. While you're in Berkeley, make some time to head into Oakland to explore its interesting streets, or take the BART into the heart of San Francisco. You'll love the Bay Area, I just know it.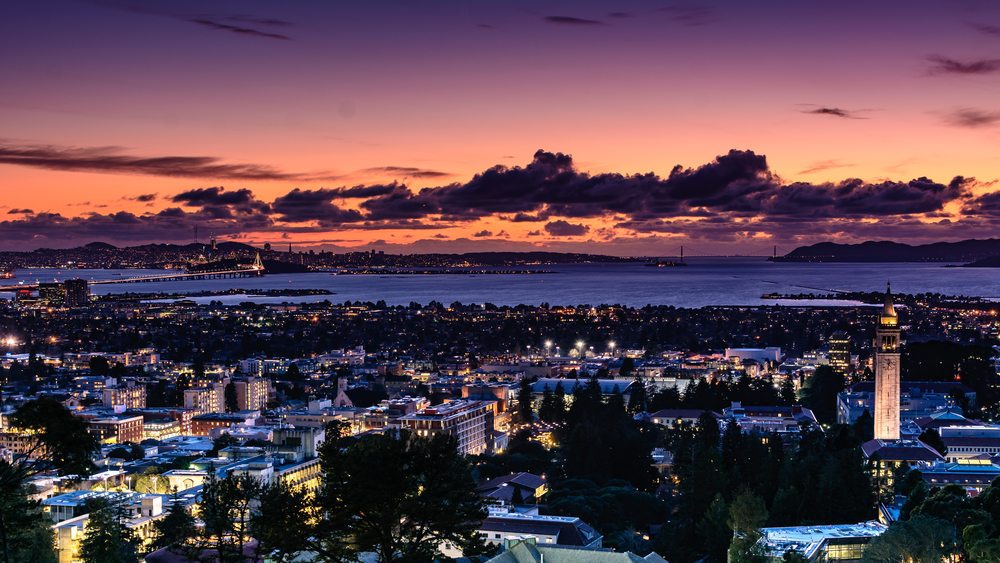 ---
Thanks for reading my Airbnb Berkeley guide!
Share this list with your California loving travel crew!
https://www.jonesaroundtheworld.com/wp-content/uploads/2020/08/Best-Berkeley-Airbnb-1.jpg
750
1000
Guest Contributor
https://www.jonesaroundtheworld.com/wp-content/uploads/2017/03/logotry-1-1-300x106.png
Guest Contributor
2020-08-18 19:57:12
2021-04-01 17:52:39
The 14 Best Airbnb Berkeley Rentals Near UC Berkeley, Oakland & San Francisco