Planning a relaxing trip up to beautiful Maine? Maine has the perfect landscape for glamping, and my list of the best Maine glamping sites will match you with your perfect pad…
Home to some of the most beautiful natural landscapes in the north-east of the United States, Maine really is an unsung destination with so much to offer.
Famous for its endless coastline, rugged woods and picturesque lakes and mountains, Maine's diverse landscape is so special. What's better, the state is iconic for its seafood – particularly lobster -- and provides a dining experience unique to this pocket of the United States.
---
Quick Breakdown of Maine Glamping
Searching for a Maine glamping option to suit a unique budget, traveling style or size? To kick things off, I've shortlisted the six best offerings below. If you find what you're looking for here, book it today! If not, keep scrolling and I'm sure you'll find the glamping site of your dreams.
Throughout this list, I've included a range of video guides to a number of the Maine glamping destinations featured. Be sure to check these out for a first hand look at what to expect on your own visit. At the end of this list I've also linked some other New England content for you that I've created. I definitely recommend checking out my guide on the Coolest Airbnbs in Maine for more unique accommodation ideas!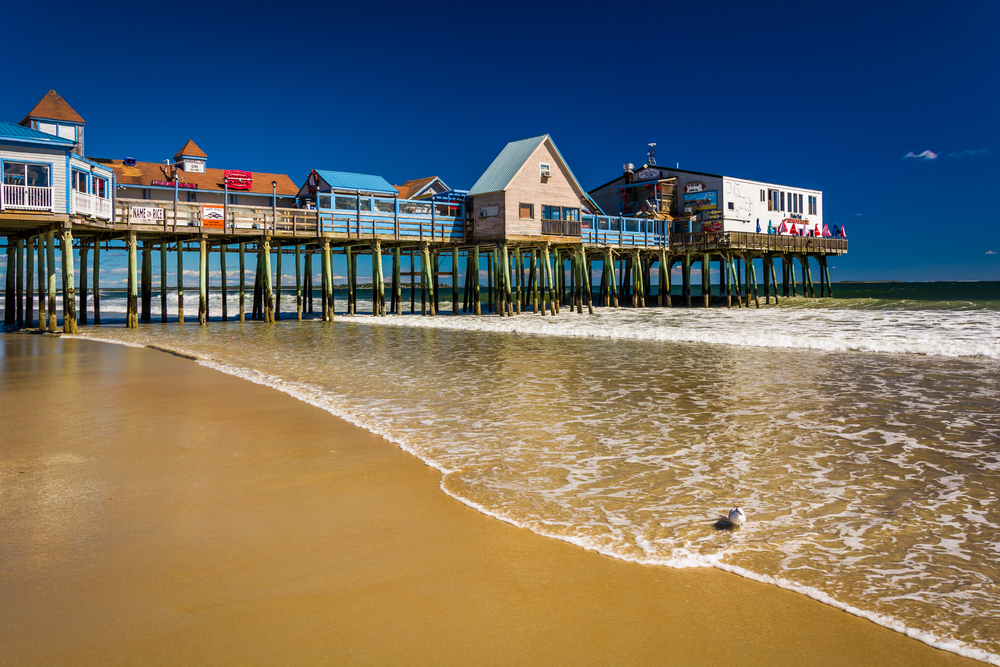 ---
The Best Destinations for Glamping in Maine
This part of the world is where you come to rest, relax and recharge, and there's no better way to do that than glamping. Maine is one of the best states for glamping, and this outdoor wonderland is full of amazing glamping opportunities just waiting to be discovered.
From Portland to Bar Harbor, Acadia to Bangor, these are the best Maine glamping destinations you simply can't miss out on….
---
1) Treehouse With Stunning Ocean Views
Location: Friendship, Maine
Price: $310 avg. per night
Sleeps: 6 (4 beds/3 BR/2 bath)
https://www.vrbo.com/4247539ha
A jacuzzi tub, two bedrooms, stylish Danish architecture and interior design, a wood burning stove, and a fully equipped kitchen are what you'll find walking through this house amongst the treetops before making your way to the multi-level deck and its sweeping views of Muscongus Bay.
The host provides thoughtful touches such as welcoming touches such as homemade food or fresh flowers, as well as the use of kayaks throughout your stay. 30 minutes from nearby towns, so accessible for those wanting a bit of civilization, but far enough away from it all to feel truly out in the middle of nature while sitting in the Adirondack chairs next to the warm crackle of the fire pit.
View Photos, Read Reviews & Check Availability
---
2) Treehouse Glamping near Bar Harbor, Maine — Luxurious and Secluded
Location: Hancock, Maine
Price: $599 per night
Treehouses in Maine are becoming quite popular, but this rental is truly remarkable! Known for it's secluded setting amongst the trees, it's the perfect place for a weekend getaway no mater what time of the time year!
It comes fully-equipped with everything you'd need for a comfortable visit, as well as offering an incredible private whirlpool hot tub!
While this is definitely more of a luxury glamping experience that might be out of most people's budgets, it's one of the most incredible rentals available in Maine, and would easily impress anyone who visits!
View Photos, Read Reviews & Check Availability
---
3) Private 2-Acred Campsite & Rustic Cabin
Location: Moscow, Bingham, Maine
Price: $84 avg. per night
Sleeps: 6 (2 beds/1 BR/1 bath)
This 12x18 foot cabin and surrounding campsite has a wood stove, 2 beds, outdoor fully functional kitchenette, and solar-powered electricity to provide you with basic comforts while still connecting with the absolutely stunning natural surroundings. Situated just off an off-the-beaten-path ATV trail, this rental could not be in a prettier setting. Head into town for the small town diner experience, or cook on the grill or outdoor kitchen.
Many guests also highly recommend the hiking, whitewater rafting, biking, fishing, hiking, or various other water sports. The cabin is tucked between TWO different streams, and should you bring tents or air mattresses, the site can accommodate up to 6 people. Perfect for a family vacation or romantic couple's getaway.
View Photos, Read Reviews & Check Availability
---
4) Wild Acres Yurt | Nature Preserve & Pond
Location: Dresden, Maine
Price: $92 avg. per night
Sleeps: 5 (1 BR/1 bath)
Sitting on a private 36-acre farm, this location has stellar reviews from a multitude of guests raving about the surroundings, amenities, and the yurt itself (not to mention the high level of hospitality from the host!). There is electricity, running water, AC, fridge/freezer, appliances such as a microwave and induction stove, and all the dishes/cutlery you'll need.
The property backs up against an 800-acre nature preserve and the 300-acre Bog Pond, which on most days you'll have completely to yourself! Animals (goats/chickens) on the hosts' farm can be viewed by requests, although you'll have ample opportunity to see wildlife while walking the winding trails on the farm and preserve. This is the perfect place to disconnect and clear your head for a few days in the majestic Maine countryside.
View Photos, Read Reviews & Check Availability
---
5) Terramor Outdoor Resort | Bar Harbor Maine Glamping
Location: Bar Harbor, Maine
Price: $300+ USD per night
https://terramoroutdoorresort.com
Maine is a dream for glamping, so it was tough to choose the best overall offering. But Terramor Outdoor Resort really takes the cake! The resort in Bar Harbor is a glam location to enjoy the great outdoors in style. Their glamping tents are stylish, comfortable and available in a range of sizes to suit everyone from a cozy couple to a larger family. Enjoy the resort pool, games field, food offerings and organized events, all designed to help you make the most of your time in Maine. And with a location this close to Acadia National Park, you can't beat the beauty out here.
We Introduce You to Terramor Outdoor Resort
---
6) The Canopy Treehouse | A Luxury Carbon Free Glamping Retreat
Location: Sanford, Maine
Airbnb Plus: No
Superhost: Yes
Price: $350+ USD per night
https://www.airbnb.com/rooms/41341525
This modern treehouse in Sanford is the best luxury Maine glamping offering for so many reasons. Not only is the cozy space stylish, contemporary and clean, but it also has everything you could need for a unique weekend away in the wilds of Maine. The one bedroom treehouse tiny home features an outdoor deck with a grill, hot tub and pond views. This eco-friendly tiny home nestled high up in the trees on a peaceful property is so cute, so comfortable and such a treat.
View Photos, Read Reviews & Check Availability
---
7) Cabin Glamping in Maine
Location: Freeport, Maine
AirBNB Plus: No
Superhost: Yes
Price: $20+ USD per night
https://www.airbnb.com/rooms/27260717
It's hard to find even a bed in a hostel that is as affordable as this private cabin in the woods of Freeport, Maine. This cheap Maine glamping option may be simple, but its clean and cozy and is backed by many happy guests who had a ball here.
The Airbnb cabin is nestled in its own private woodsy section of the hosts property, and features a full sized bed inside and bathroom and dining facilities in a separate building right nearby that other guests on the property share. You'll be just a few miles from downtown Freeport and a short drive from Wolfe's Neck Woods State Park.
View Photos, Read Reviews & Check Availability
---
8) Sandy Pines Campground
Location: Kennebunkport, Maine
Price: $80+ USD per night
Heading to Maine with the fam? Sandy Pines Campground is clean, fun and affordable and the perfect location for a family getaway in beautiful Maine. Located in Kennebunkport, Sandy Pines Campground has now added glamping to its range of accommodations, and you can opt for spacious glamping tents or more unique lodgings like wagons, Airstreams, domes or huts!
The campground is jam-packed with things to keep the whole family entertained, from pools, a community hub, general store and snack bar, kids Kraft tent and even its own private beach on Goose Rocks Beach. This outstanding family glamping offering in Maine can't be beat!
Sandy Pines Campground, Kennebunkport, ME
---
9) Island Yurt on Chebeague Island
Location: Chebeague Island
Airbnb Plus: No
Superhost: Yes
Price: $125+ USD per night
https://www.airbnb.com/rooms/44088146
Maine is a romantic destination year-round, and this remote yurt promises a relaxing, peaceful and cozy getaway for you two lovers! Located on a quiet property on Maine's Chebeague Island, this neat and comfortable yurt features spacious interiors, a deck, kitchen essentials, toilet facilities and a fire pit.
From your abode in the woods, you can stroll to the beach or around the island. You can reach here by boarding a ferry in Portland for an enjoyable journey that takes just over an hour.
View Photos, Read Reviews & Check Availability
---
10) Norumbega Green Double-Yurt, "Peace & Quiet"
Location: New Gloucester
Airbnb Plus: No
Superhost: Yes
Price: $125+ USD per night
https://www.airbnb.com/rooms/13708912
Rarely does a yurt experience feature TWO yurts, but this unique Maine glamping offering in New Gloucester has the edge on its competitors! The double yurt experience offers two yurts sitting on their own spacious deck – one for cooking and one for sleeping!
With room to sleep up to 8, this Airbnb is the perfect destination for a family getaway in nature. Just a short drive away, you'll find a range of beautiful national parks, craft breweries and restaurants. It's just 30 minutes from here to the city of Portland.
View Photos, Read Reviews & Check Availability
---
11) Huttopia Southern Maine
Location: Sanford, Maine
Price: $200+ USD per night
https://canada-usa.huttopia.com/site/southern-maine/
Huttopia is one of the leading glamping companies in North America, and their Maine branch is a serious standout. Huttopia Southern Maine is located in Sanford, and is an upmarket, clean and relaxing glamping experience. Enjoy the calming vibe out here in the wilds of Maine, with a range of glamping huts and tents that are seriously luxurious. There's a pool, fire pits, lots of on-site amenities and its just a short drive to the beautiful beaches of Maine.
French company opens 'glamping' site in Sanford
---
12) Tentrr Signature Site – Retreat on the Crooked River
Location: Otisfield, Maine
Airbnb Plus: No
Superhost: Yes
Price: $125+ USD per night
https://www.airbnb.com/rooms/43516383
This five-star rated Maine glamping Airbnb is simple, special and affordable. The one bed canvas tent is a labor of love for its hosts, and is located in the woods of Otisfield just 60 minutes drive from Portland. This secluded riverfront glampsite is totally private and offers many things to do in close proximity. Hike, swim, fly fish, visit Maine's stunning national parks or dine locally. Ideal for a romantic retreat, this is the perfect location to light a campfire and stare up at the glittering stars.
View Photos, Read Reviews & Check Availability
---
13) Point Sebago Resort
Location: Casco, Maine
Price: $100+ USD per night
https://www.covecommunities.com/rv-resorts/maine/point-sebago/
A family-friendly Maine glamping offering in Casco, Point Sebago Resort offers so much value for money for such a low price point. With great staff, a caring atmosphere and so much to keep you busy, Point Sebago is where its at and has been a Maine favorite for years.
This lakeside resort has an 18 hole golf course, on-site entertainment, and even kids activities counsellors, and they've just added glamping tents to their accommodation offerings. From here, it's just 45 minutes to Portland.
---
14) Maine Forest Yurts
Location: Durham, Maine
Price: $150+ USD per night
Maine Forest Yurts in Durham, Maine, offers the perfect setting to rest, reset and rejuvenate yourself in a stunning location. The wild campground spans over 100 acres, and their fully-equipped yurts are spacious, comfortable and so unique. In close proximity to the campground, you'll find to much to do.
Bradbury Mountain State Park is five minutes away, Freeport is 15 minutes and Portland is 30 minutes. This is one of the most well-situated glampsites in Maine, and promises fond memories for years to come.
---
15) Go Glamping in Bar Harbor, Americana Tent
Location: Bar Harbor
Airbnb Plus: No
Superhost: Yes
Price: $200+ USD per night
https://www.airbnb.com/rooms/29649311
This unique glamping tent in Bar Harbor is so memorable and so unique. The American-themed tent comes highly-rated and with many features. The two bedroom glamping tent sleeps up to four, and features a queen bed, a bunk, a full bathroom, a living and dining area, a kitchenette and a spacious deck.
You'll be sleeping on a 24 acre wooded property just a few miles from Maine's outstanding Acadia National Park, and if you miss out on this tent, you'll be pleased to know there's a number of others on the property!
View Photos, Read Reviews & Check Availability
---
16) Blue Heron Farm and Retreat
Location: Turner, Maine
Price: $140+ USD per night
https://blueheronfarmandretreat.com
Blue Heron Farm and Retreat in Turner, Maine, is one of the most pristine and highly-rated glamping experiences in Maine. Ideal for an adults trip where relaxing in nature is the aim, the 13 acre riverside farm feels like your home away from home.
Now offering glamping tents in their accommodations range, a stay here includes a yummy daily breakfast, canoeing, kayaking, fishing, star-gazing and walking around this gorgeous property. From here to Portland it's an hour's drive and to the state capital Augusta it's 45 minutes.
---
17) Wolfe's Neck Oceanfront Camping
Location: Freeport, Maine
Price: $150+ USD per night
https://www.freeportcamping.com
Wolfe's Neck Oceanfront Camping is a special pocket of Maine you'll want to return to again and again. There's farm animals, an organic dairy, hiking and biking trails, unique wildlife, kayaking and so much more to enjoy in the great outdoors. On top of their regular campsites where you can bring your own equipment to sleep under the stars, Wolfe's Neck now offers cabins and glamping options that are equipped with all your could need for a riverfront stay to remember.
Camping at Wolfe's Neck Oceanfront Camping | 2020
---
18) Waterfront Tipi Campsite // Phoenix Landing
Location: Brooks, Maine
Airbnb Plus: No
Superhost: Yes
Price: $125+ USD per night
https://www.airbnb.com/rooms/43803555
With a perfect five-star rating from many happy Airbnb guests, this tipi in Brooks is one of the best Maine glamping offerings. The sparkling clean, boho-inspired tipi is spacious and features a full sized bed, wood stove and separate outhouse.
Wander about 100 feet down to the lake to kayak, fly fish or simply sit and enjoy the wilds of beautiful Maine. This extremely private glampsite is located in the north of Maine near to New Brunswick and even Nova Scotia. If you're a Stephen King fan, why not hop in the car and visit his hometown of Bangor? It's a pretty 40 minute drive away.
View Photos, Read Reviews & Check Availability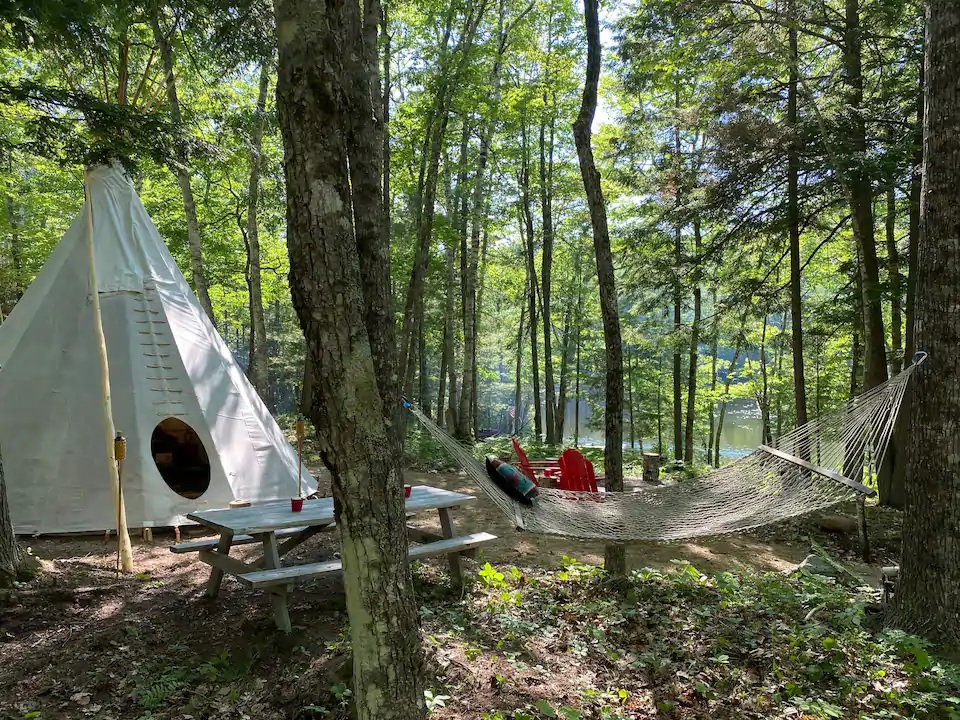 ---
19) Acadia Yurts & Wellness Center
Location: Southwest Harbor, Maine
Price: $180+ USD per night
Acadia Yurts offers an all-in-one retreat and wellness centre that will leave you feeling like a million bucks. The luxury Maine glamping destination features clean and comfortable yurt accommodation that are well-equipped with all you could possibly need for a great stay.
Get involved in wellness activities on-site, including yoga, massage therapy, sauna sessions and even a floatation room! A stay at Acadia Yurts is worth every cent – treat yo'self! Southwest Harbor is located just 20 minutes from pretty Bar Harbor, Maine.
Acadia Yurts, Acadia National Park Maine
---
20) Glamping Wall Tent on Organic Farm~Luxury camping!
Location: Franklin, Maine
Airbnb Plus: No
Superhost: Yes
Price: $40+ USD per night
https://www.airbnb.com/rooms/4230509
Save your pennies for visits to some of Maine's best craft breweries or for some relaxing outdoor activities and stay at one of Maine's best glamping destinations in Franklin. This glamping tent is located on an organic farm and is one of the most in-demand Airbnb's in Maine.
The budget-friendly stay includes a tent stay equipped with a comfortable bed, kitchen essentials, outdoor hot shower, composting toilet, outdoor seating and even heating for the cooler months. You'll be neighbors with some cute farm animals, including pigs, dogs, chickens and ducks. Franklin is just 40 minutes from Bar Harbor and Acadia National Park, some of Maine's most popular visitor destinations.
View Photos, Read Reviews & Check Availability
---
Cool Maine Tours & Airbnb Experiences
Maine is a state where you'll want to spend as much time outdoors as physically possible! That's why Maine's selection of tours and experiences are so unmissable! Check out these bestselling Maine tours!
---
Come Sail with Us!
"Guests will board from the dock and we will take a tour of the boat, briefly discuss safe sailing practices and answer any questions. We will sail on the Saco River into Saco Bay and view Wood Island Lighthouse, Biddeford Pool & Old Orchard Beach. We will keep on the look out for marine wildlife. We have seen seals, porpoises, sharks and even whales. We will return to the same dock on which the guests boarded."
https://www.airbnb.com/experiences/827482
Price: From $100 USD per person (2 hours)
Review: "My favorite part of my 4 day trip by far. BEAUTIFUL spacious boat. Amazing company. They let me sail and we're so patient and encouraging. I would do it again tomorrow." – Makensie
View Photos, Read Reviews & Check Availability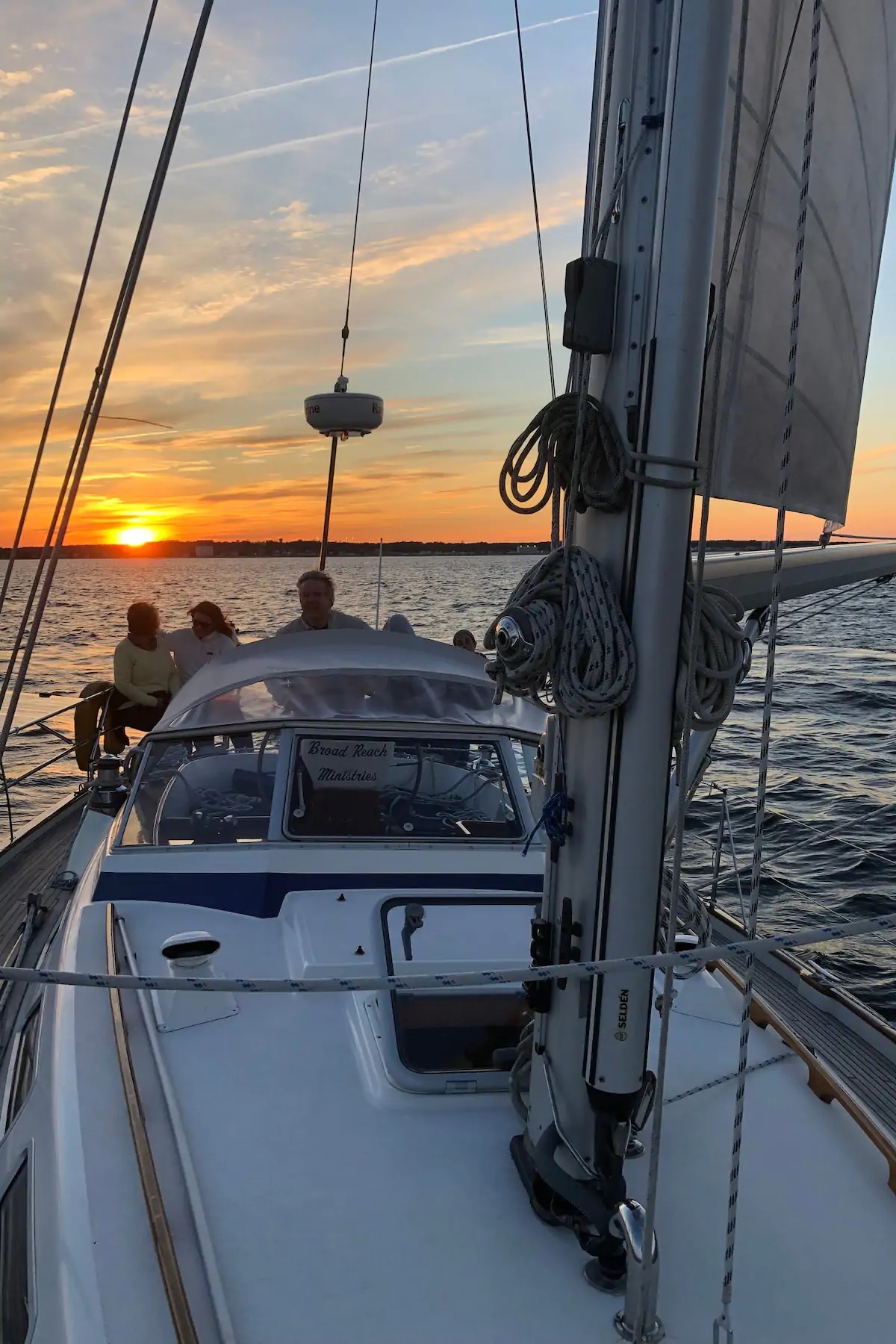 ---
Walk Portland & Try Maine's Best Beers
"We'll stroll around the eastern end of Portland, visiting some of my favorite local craft breweries and trying a wonderful selection of Maine craft beers, curated by one of the few Certified Cicerones® in the world. You'll get to try various styles of craft beer, have a fun & relaxed time, get a little exercise (nothing too strenuous!) and fresh air, and visit some cool spots that you may not have found on your own."
https://www.airbnb.com/experiences/290065
Price: From $60 USD per person (3 hours)
Review: "Alan's tour was an excellent way to spend a Saturday for first-timers in Portland who happen to love great beer. Alan's trip was thoughtful and we made new friends for the weekend. Would highly recommend." – Don
View Photos, Read Reviews & Check Availability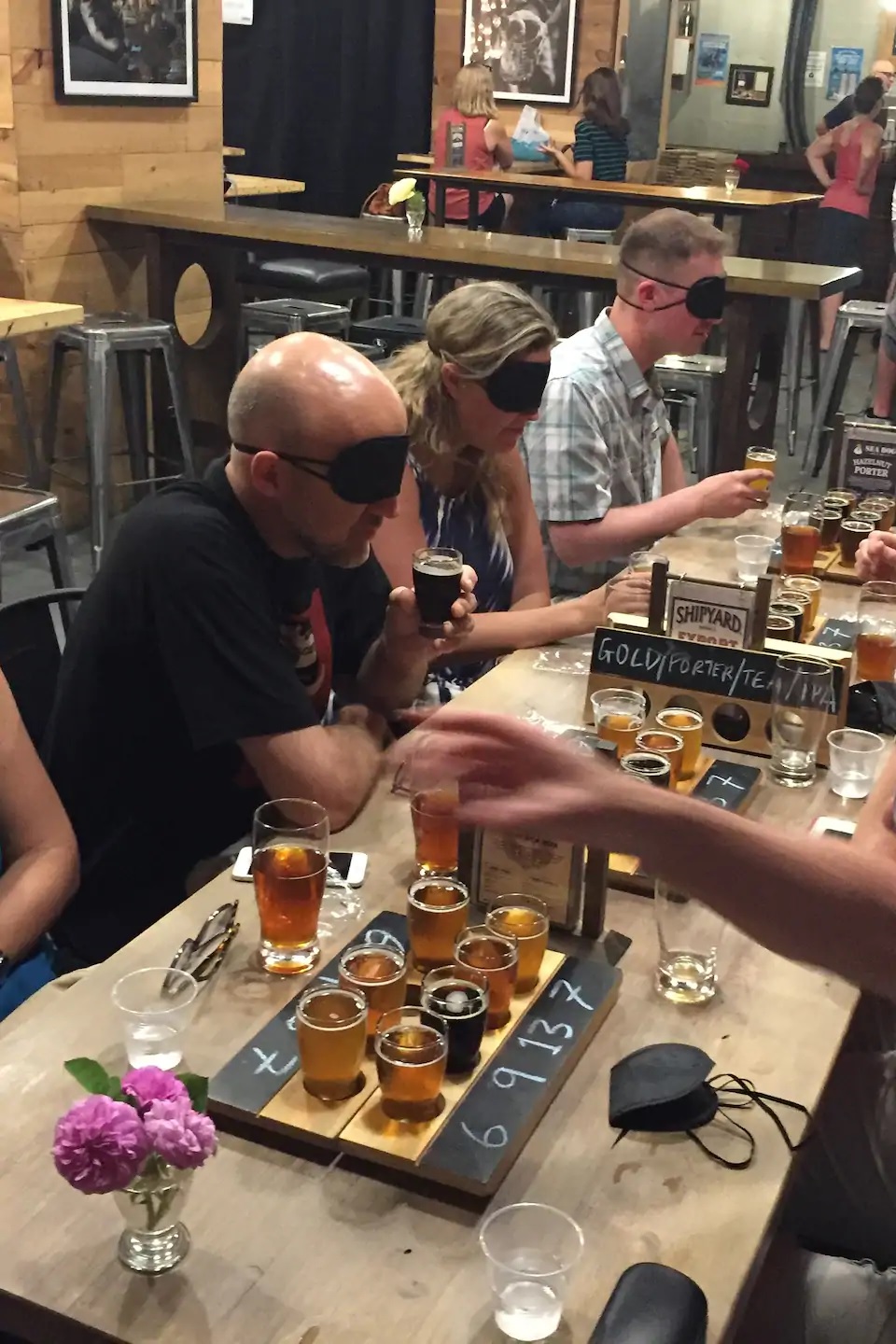 ---
Bar Harbor: Historical Guided Walking Tour
"Take a walk through time as you make your way around historic Bar Harbor, Maine on this fun, informative, and immersive guided walking tour."
https://www.getyourguide.com/activity/bar-harbor-l101508/bar-harbor-historical-guided-walking-tour-t388091
Price: From $30 USD per person
View Photos, Read Reviews & Check Availability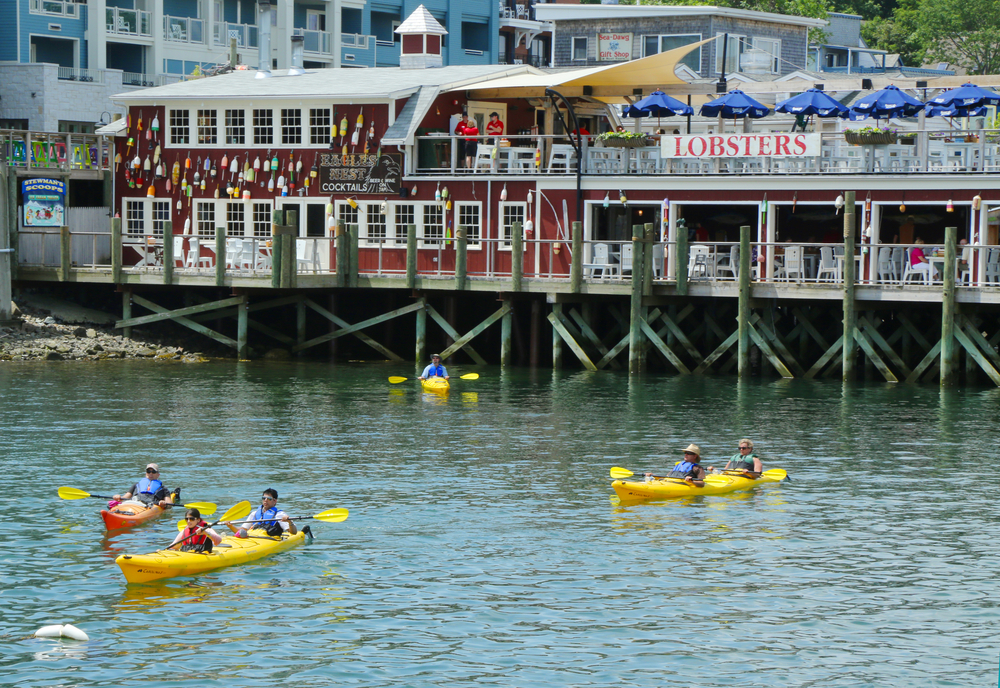 ---
Did I miss any of the best Maine glamping sites?
Maine is bursting with amazing glamping opportunities – with new and exciting destinations hitting the market every week. Of course it was impossible to add every Maine glamping site to this list, however if there's a particular five star offering that didn't make my list – reach out with the link! I'll check out the Maine glamping site to see if it's good enough to be added to the list.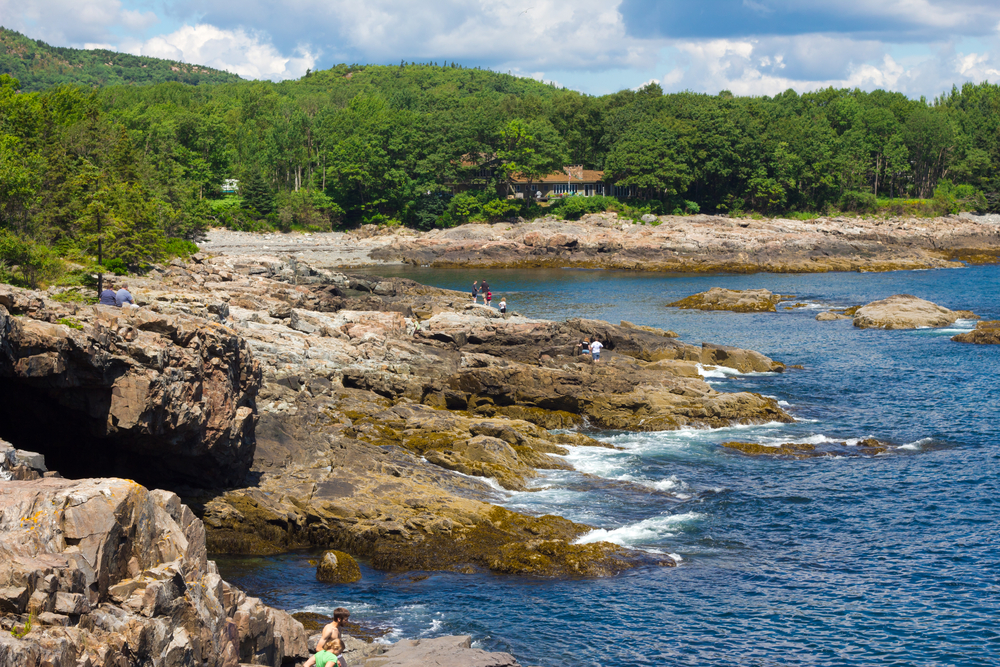 ---
Heading to New England?
Maine is one of the states of the USA that make up the New England region. The rest being Vermont, New Hampshire, Massachusetts, Rhode Island and Connecticut. This stunning part of North America is worth a road trip all of its own, and I've got a bunch of New England travel content to get your planning started!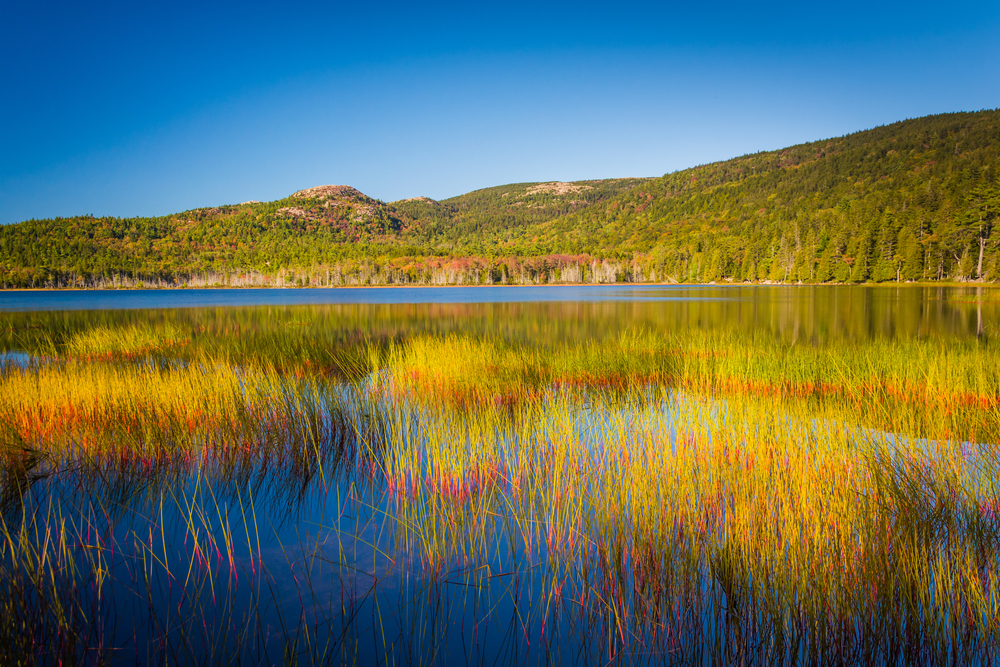 ---
Final thoughts on Maine glamping…
Maine really is something special. One of the most beautiful natural landscapes of the USA, a trip to Maine is always good for the soul. Be sure to make time to visit Bar Harbor, Portland and Acadia National Park as must-visits, and indulge in as many of the state's famous lobster rolls as you can. Have an incredible trip.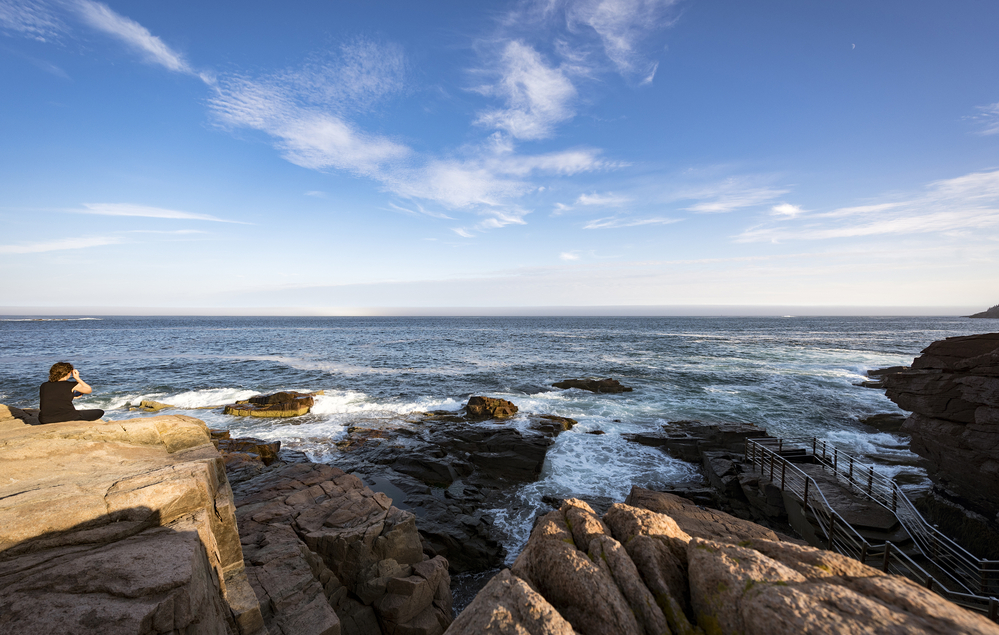 ---
Thanks for reading about the best Maine glamping!
Share this list with your New England loving travel crew!
https://www.jonesaroundtheworld.com/wp-content/uploads/2020/10/Glamping-Maine-1.jpg
618
1024
Guest Contributor
https://www.jonesaroundtheworld.com/wp-content/uploads/2017/03/logotry-1-1-300x106.png
Guest Contributor
2020-10-13 18:42:51
2021-10-07 08:03:36
20 Places To Go Glamping in Maine: Luxury Camping Resorts & Airbnbs