The Denver to Aspen Drive is eventful in the sense that there are lots of possible stops to make along the way. There are even Denver to Aspen bus services and Denver to Aspen shuttles because the route is so popular. But that's not the recommended way to go. You want to drive yourself.
That way, you have the choices of which stops to make. Many of the possible stops are resorts. Those may or may not be useful, as you need a lot of time to truly enjoy a resort. That said, it would be a shame not to experience a Colorado resort at least once if you're new to the state. So we've included one or two here to consider.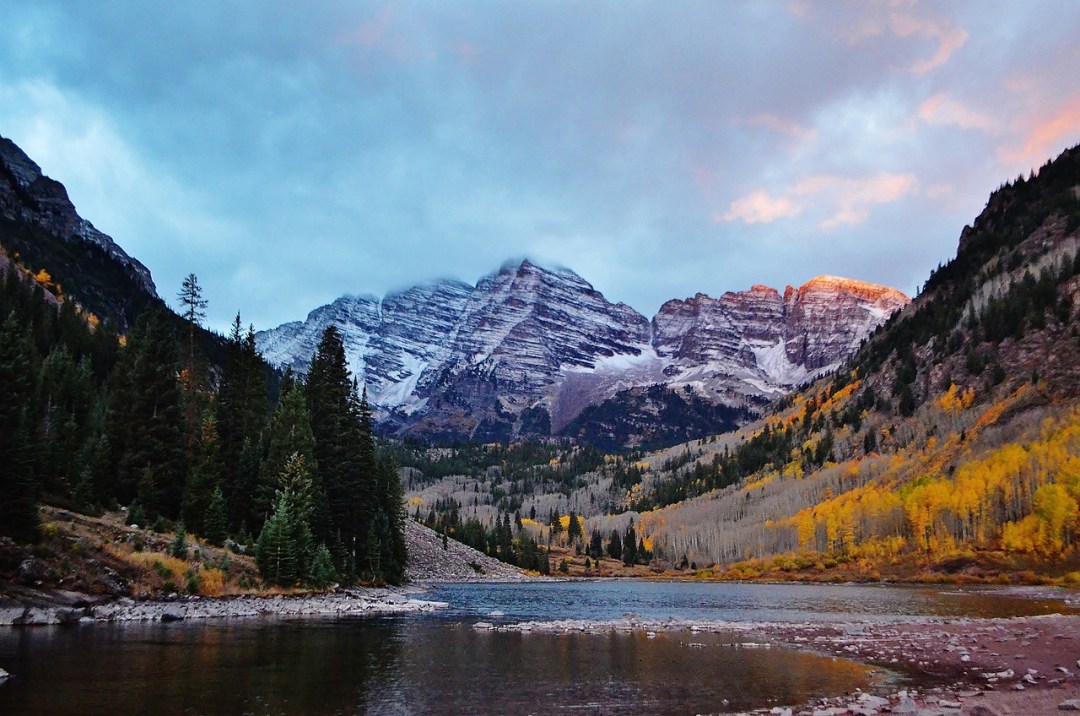 The drive also passes by a couple of Hot Springs, which is wonderfully rejuvenating. Even in the snowy winter, dipping into the hot natural waters of the Rocky Mountains is indeed worth writing home about.
As far as transportation from Denver to Aspen is concerned, it's much better to drive it yourself, of course. Consider staying at a hotel or Airbnb in Colorado while you're in the state. Here's what you should consider stopping to see and do on your way.
---
1) Golden
Make a quick stop at the Colorado Railroad Museum in Golden. This is a fascinating snapshot of the history surrounding the gold rush of the 1800s. Here you can get a glimpse into how the industry grew around the mining industry.
For many years, Golden was considered the de facto main city of the Colorado territory. History tells us that there was suitable outrage when Denver eventually became the official capital of the recognized federal Colorado state. The best advice we can offer is to not bring it up, even today.
Beer lovers will also get a thrill visiting the Coors brewery. This famous brand of beer has its headquarters here. Side fact: This is reportedly the largest single-site brewery in the world. There's a lot of beer here. Tours are available directly from the Coors brewery site.
Where to stay in Golden – Origin Red Rocks
The origin's claim to fame is as the official Red Rocks Amphitheatre hotel. The amphitheater is a historical site and hosts some of the nation's top entertainment acts, including musicians and festivals. Each year, it ranks as one of the top venues to see a festival in Colorado.
Each room is very comfortable, and the hotel provides a beer garden and cocktail bar. There's also a fitness center and the hotel's yoga program. Oh, and if you are here for a concert, the hotel provides shuttles for your convenience.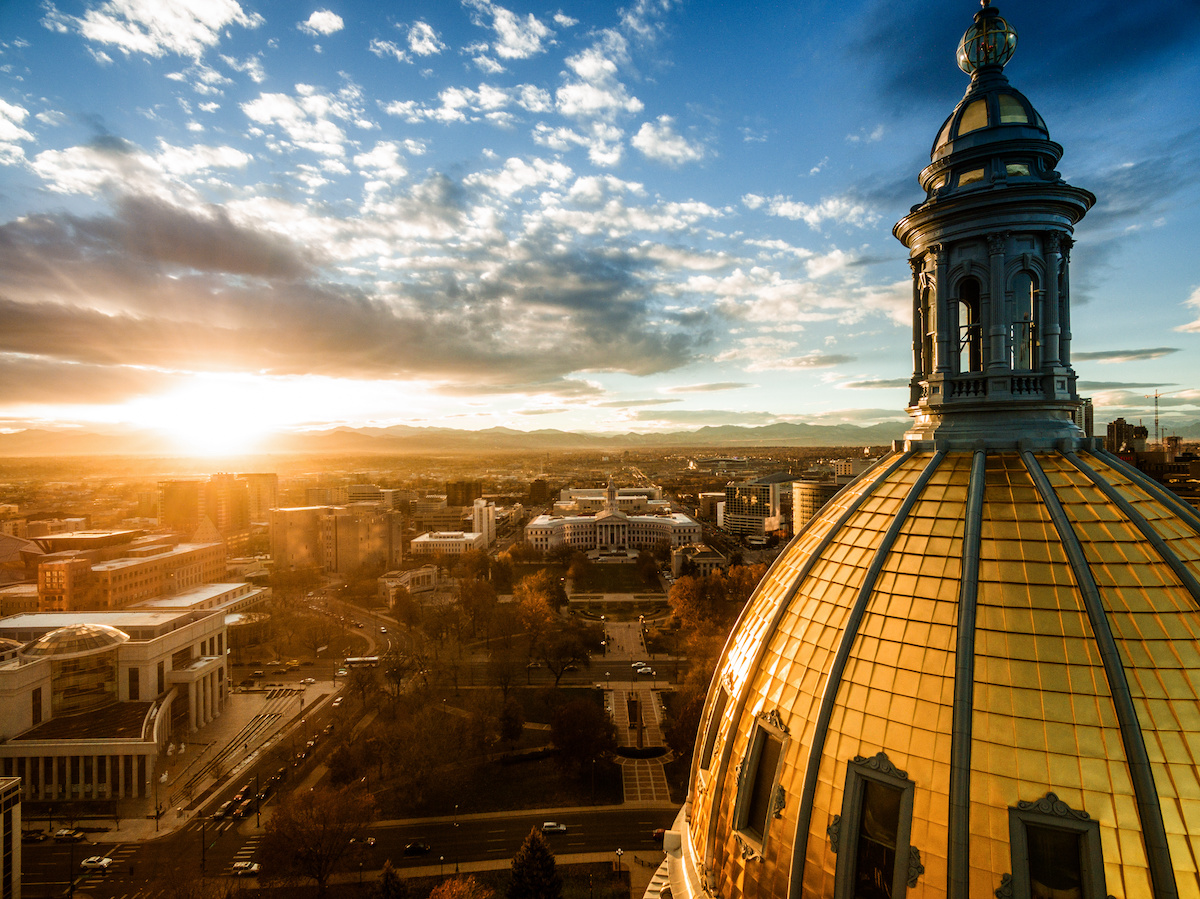 ---
2) Argo Gold Mill and Tunnel
Speaking of gold, this was at one time the most prominent gold mill in the world, processing over $100 million in gold at its peak. It's a museum now and once again a superb snapshot into a past era of the Rocky Mountains industry.
The tunnel started construction in 1893 and became an essential means of mineral transport for the region, once considered "The Richest Square Mile on Earth." The tunnel tragically flooded in 1943, ceasing all operations.
Public Aspen to Denver transportation doesn't take into account your intuitive sense of adventure. Here in Argo, there's a couple of activities you may want to try just for the fun of it.
Why not try your hand at panning for gold? The interactive exhibits allow you to experience the life of the prospector – or at least the job they did. As we said, you won't get this option on a shuttle from Denver to Aspen.
Where to stay – Argo Inn and Suites
Argo is okay, but it is better to stay just a few miles away in Idaho Springs. But you can still keep the spirit by staying at this inn, named after the mill. Sitting at the foot of a hill, the easy-going outdoor vibe invites relaxation and a moment to take a breath.
Take some time to sit by the creek, perhaps with a coffee, and talk about the next stage of your drive.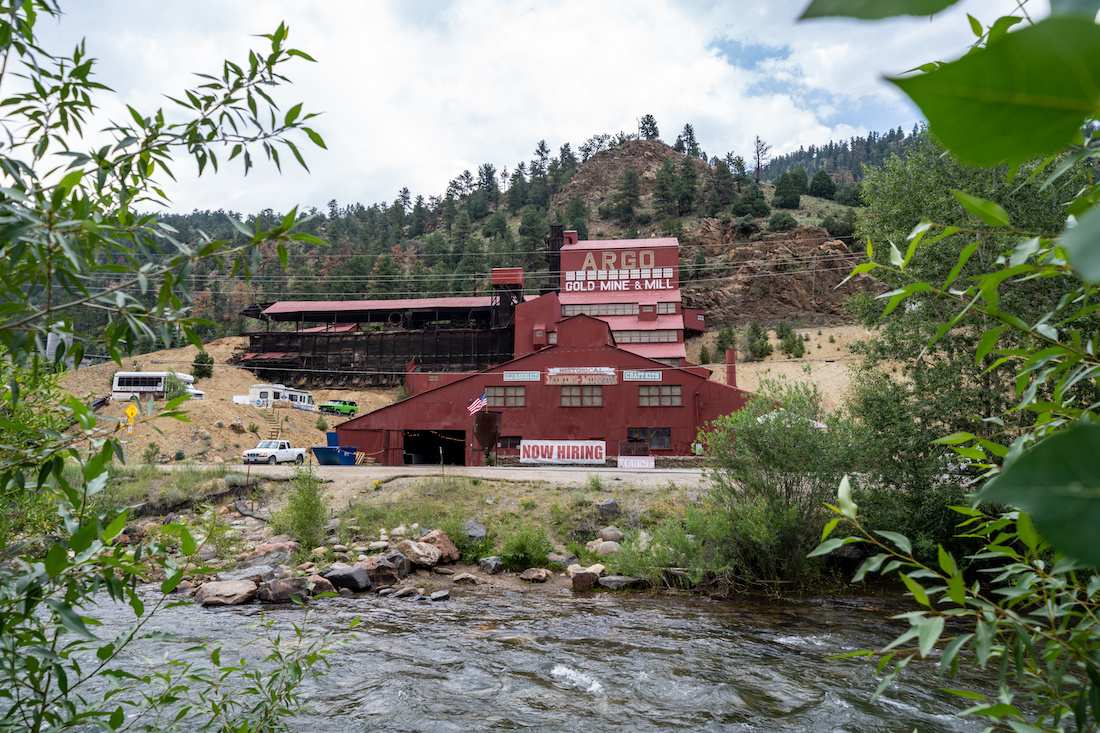 ---
3) Indian Hot Springs
If you fancy an enriching mineral water soak, the Indian Hot springs are available for a quick soak (or a long soak, if you prefer). It's a historic site used by the Native American people of the region for many generations before colonial settlement.
Today it boasts a modern facility for use year-round. Aside from the big public pool, there are cave sprung facilities for men and women and outdoor jacuzzis. These are a hit in snow months. And it even has an attached hotel and spa.
If you feel the need to stay over, you have several options right here on site: book a room at the Historic Main Resort Building, The Inn, The Lodge, or a Cabin.
---
4) Idaho Springs
Traffic on the I-70 can sometimes become a bit daunting. Idaho Springs makes an excellent stop to grab a snack or lunch. The downtown area is a quaint four blocks of preserved buildings (although their owners and original purposes have long since vanished).
If you have time to spare, hop over to the Heritage Museum and Visitor Center for a look at the town's gold rush heyday.
For a snack, Beau Jo's Colorado Style Pizza comes highly recommended, and for a brew, try the Tommyknocker Brewery. If you do the latter, read below for a place to stay.
Where to stay in Idaho Springs – JC Suites
The lovely rooms at JC Suites are appealing when you've spent the day exploring the stops mentioned here. They're suites, too, as the name suggests, so they have a lot of extra space to stretch those tired legs.
Guests rate this hotel superball-round value.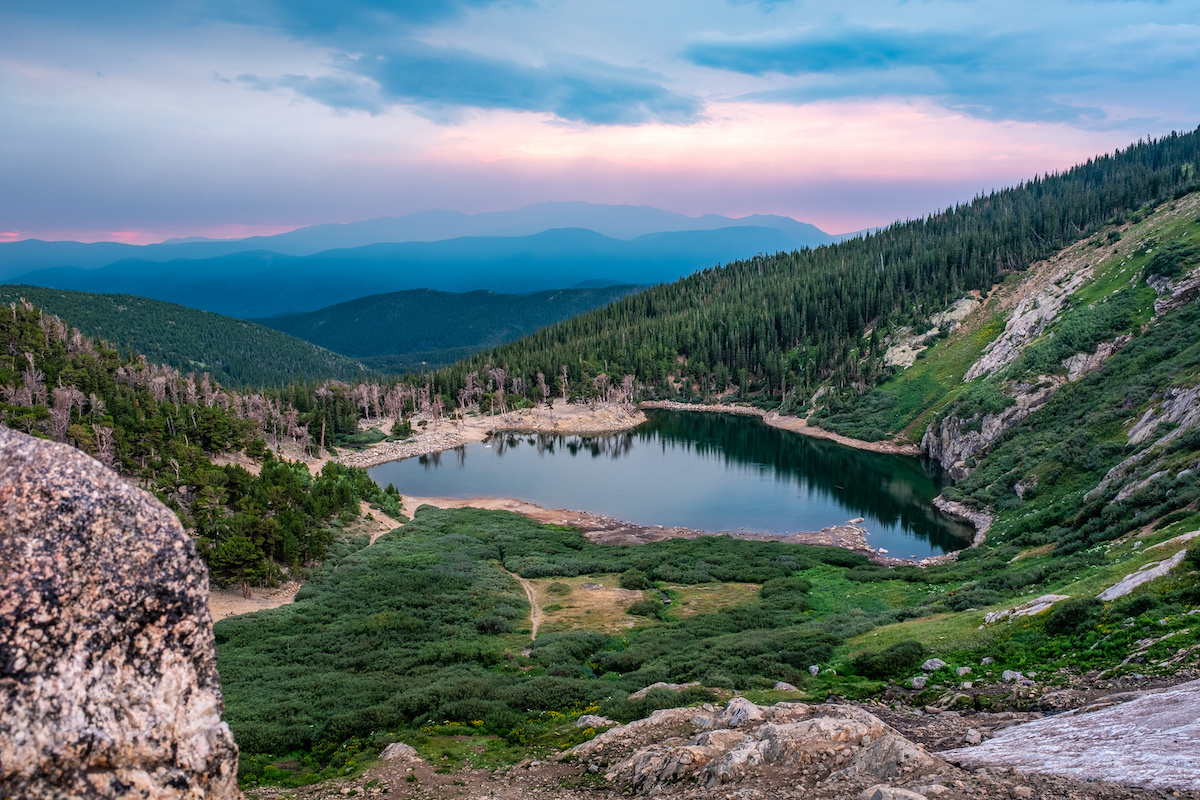 ---
5) Mount Evans Scenic Byway
While you're in Idaho Springs, consider doing the Mt. Evans Scenic Byway, starting at the Idaho Springs visitor's Center. It's a 28-mile drive that rises around 7000 feet in that distance. You can see some wildlife along the way, and some sections may be closed at certain times of year for safety reasons.
But the detour is well worth it. At the very least, you can say you were on the highest paved road in North America. You won't be able to see or appreciate this on an Aspen to Denver shuttle.
Did you know?: Roads like these are pretty unique, and some auto manufacturers use this road for testing their vehicles' performances at high altitudes? That's cool!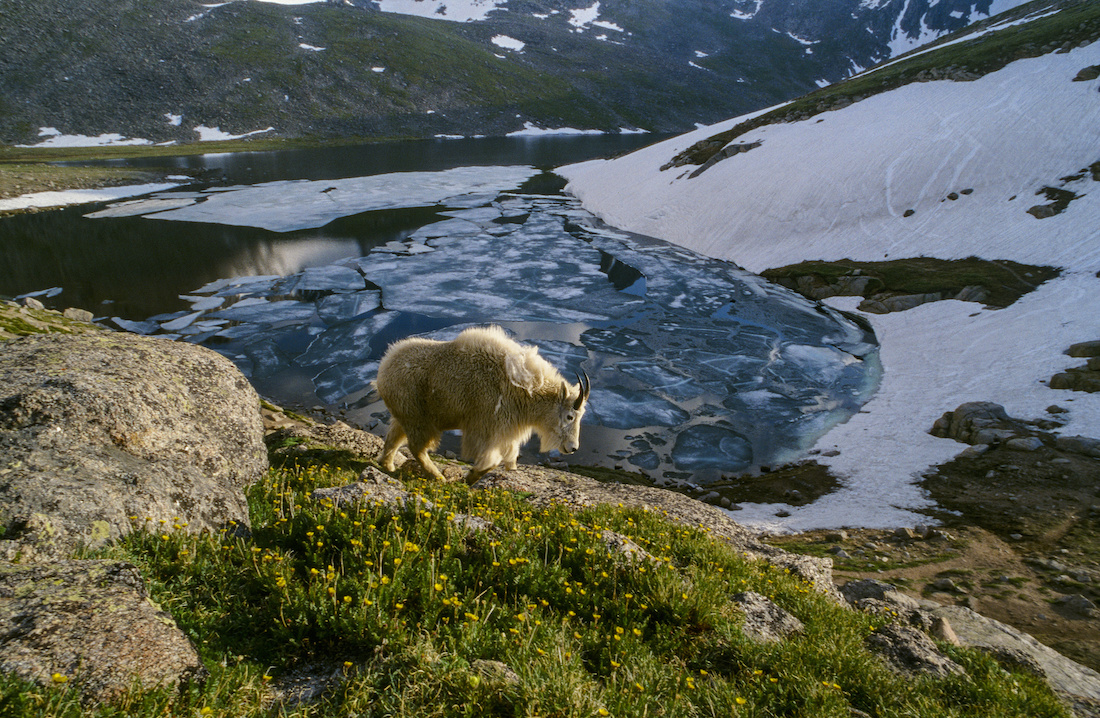 ---
6) Georgetown
A few miles along from Idaho Springs is another town that could be considered a time capsule of the gold rush days. Most of the town's buildings are from the Victorian Era, lovingly preserved to represent a different time in Colorado history.
Whereas Idaho Springs is a gold town, Georgetown was known for silver. But the main reason to stop here is to take the 4-mile rail loop known as The Georgetown Loop Railroad. Your short train trip heads over bridges and turns to offer a unique tour of the mines and views that made G-town famous.
Where to stay in Georgetown – Rose Street Bed & Breakfast
This bed and breakfast offers a slightly more personal and intimate experience than a hotel. For example, your host is Jaime – that's an emotional connection immediately.
There's a shared lounge and garden in which to relax. Ask Jaime if you can play some records off the shelf – or start a book in the comfort of the sofa. There's an a la carte breakfast to take advantage of, too. In many ways, this feels a lot like a home away from home.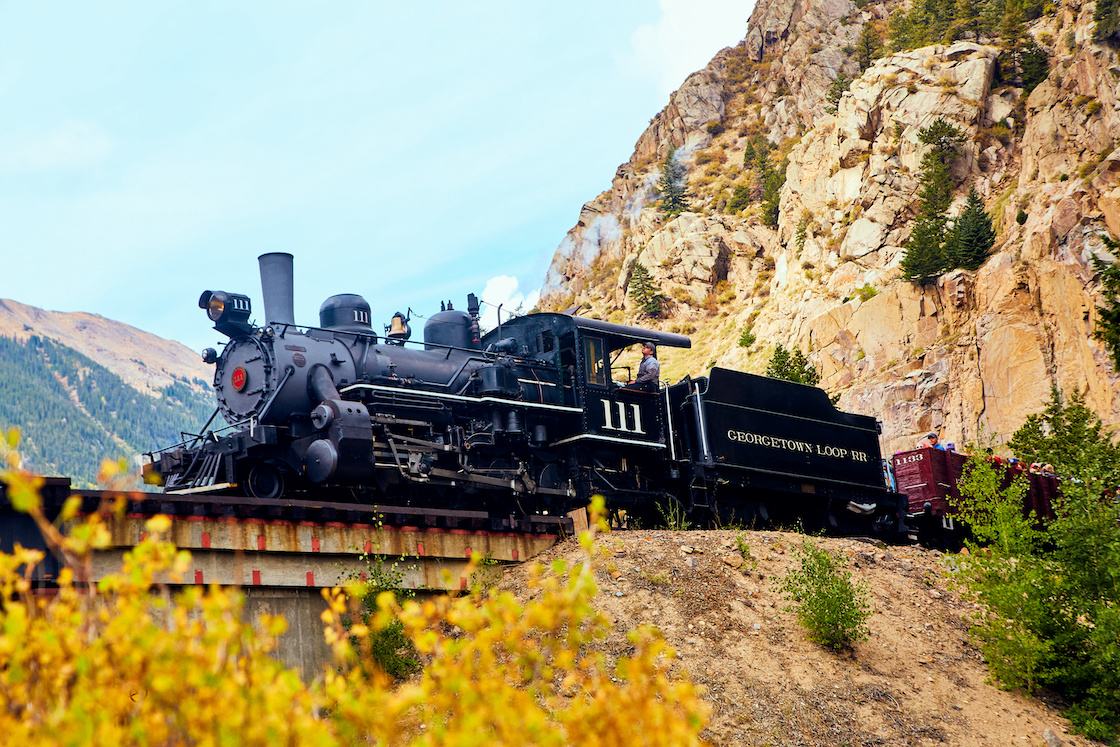 ---
7) Copper Mountain
If you're driving through in winter and you love skiing, this one will appeal to you. Copper Mountain is a resort that caters to the Colorado style of skiing, ziplining, climbing walls, and more. You're not going to really be able to enjoy it unless you stay over for at least a day, though.
The great thing about Copper Mountain's ski runs is that it's varied enough for skiers of all levels. So you can opt to take the accessible routes with the kids or do something more challenging just alongside.
The best season to take on the slopes is November to April. But you can always simply enjoy the pedestrian-only streets if you're feeling less adventurous.
Where to stay in Copper Mountain – Copper Springs
This is an undeniably beautiful building, with an undoubtedly beautiful view of the mountains. It also has all the top-class amenities you might expect from a genuinely full-service hotel.
There's something here for everyone – games room, sauna, pool fitness center, hot tub. But don't take away from the rooms, either, which are pleasantly light-themed, well-sized, and comfortable.
Best of all, it's at a good point on the journey between Denver and Aspen.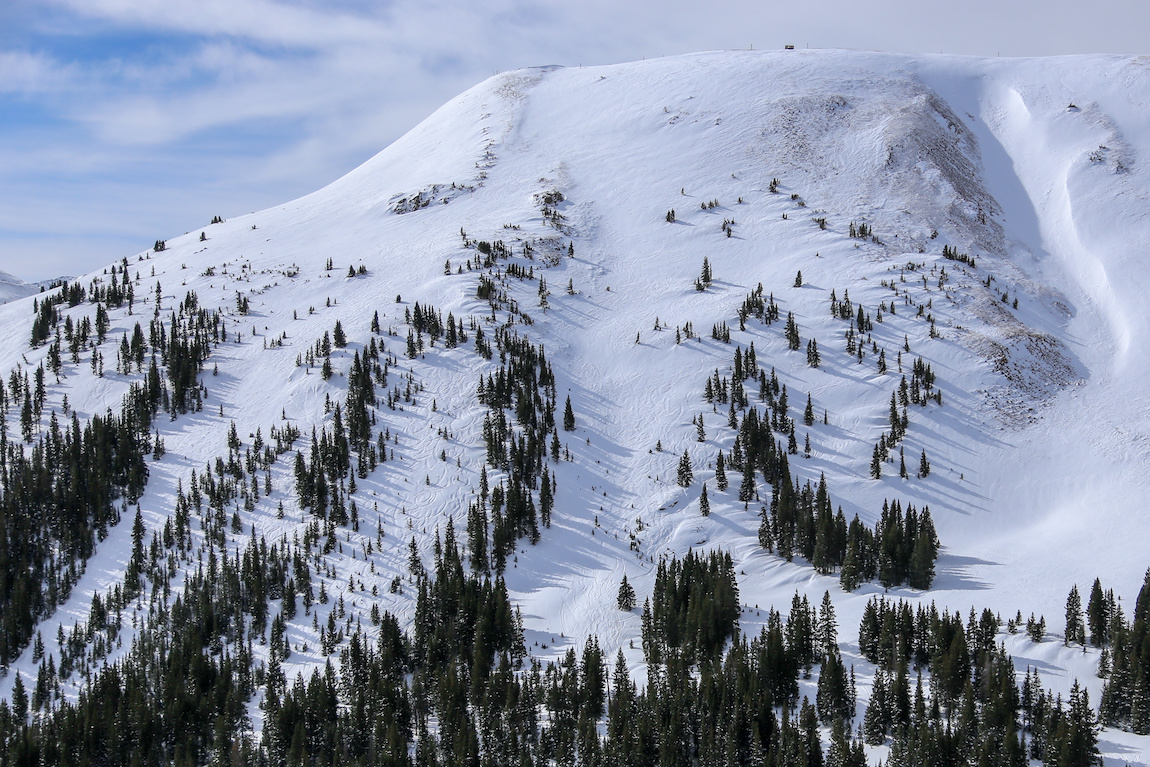 ---
8) Vail
If you plan to stay over, you may want to consider Vail instead, the small town at the edge of the genuinely enormous Vail Ski Resorts. The city now has over 5000 residents, contributing to a friendly city with excellent accommodation options, restaurants, and shops.
One of the best times to be in Vail is in the low light of late day when the town lights switch on. It's a magnificent sight, resembling those old Christmas photos of Alpine villages and towns.
Of course, it's also close enough to do a return drive from Denver to Vail if you miss these amazing facilities too much!
Fun fact: Vail's Ski resort is the largest in the state. Vail is also technically two towns, Vail and Lionshead. You can just walk between the two main streets.
Where to stay in Vail – The Arrabelle at Vail Square
Hey, why not enjoy a bit of typical Colorado luxury resort hospitality? This one's calling card (one of them) is an outdoor rooftop pool. It also has hot tubs and a fancy bar and restaurant.
However, the most impressive aspect of this hotel is the uniquely breathtaking decor design of the rooms. Decked in white and pine, it creates a fabulously attractive visual. You're going to want to go home and decorate your own home like this.
Skiers will also love the ski-in and ski-out facility at the hotel. You can even get your ski passes right at the reception. Some of the rooms – the suites, specifically – have a fully-equipped kitchen for self-catering enthusiasts.
Other guests can enjoy a top meal at the nearby Tavern on the Square. This is a superb, facility-heavy option and highly recommended for those looking for a real treat.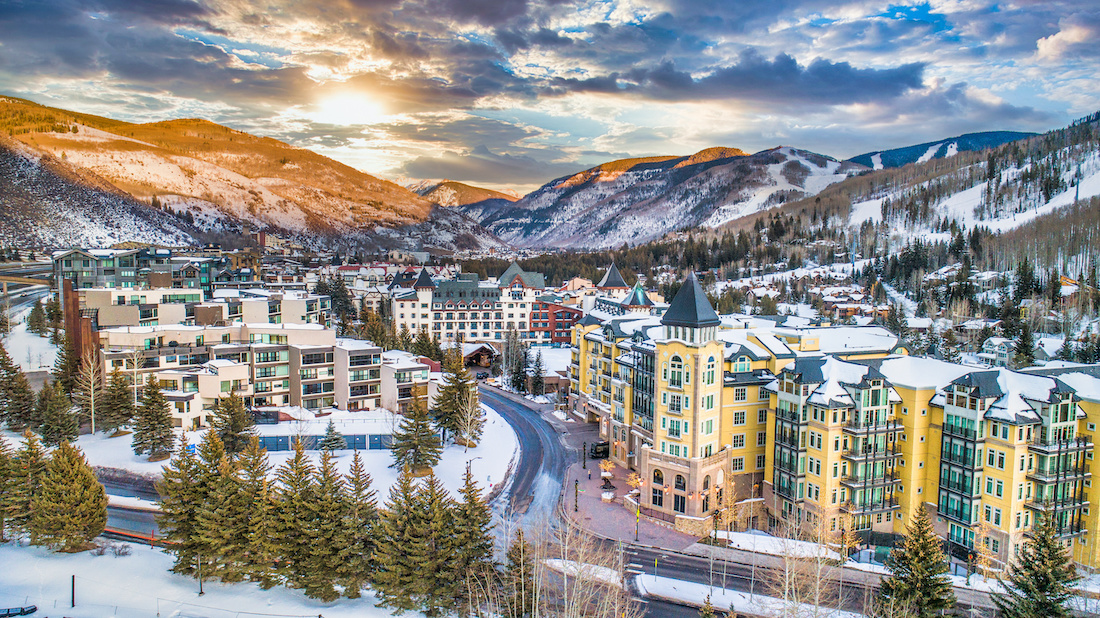 ---
9) Snowmass Village
You're very nearly in Aspen, but you may want to make one more stop to see something rather special. Before you hit the popular play resort, try the relatively calm and understated Snowmass Village.
It still has the mountain backdrop, and you can ski and snowboard here, too. But with less than 3000 people in residence, you're likely to get that little extra bit of personal attention. You're also going to encounter that quaint, small-town feeling that's now eluded to bigger resort towns.
Capitol Peak and Buckskin Pass provide excellent hiking trails. You should definitely try those if the weather plays along in summer.
Snowmass is highly regarded as one of the best ski areas in the state. It averages around 2 people per acre on its best days. And it has more than 90 downhills to choose from.
Where to stay in Snowmass Village – Limelight Hotel Snowmass
Take in the great space here, especially outside on the terrace. The idea is clearly to let guests enjoy the great Colorado air. This is Snowmass, where the whole point is to be outside, feeling social and aching to ski.
From the outset, you'll discover a colorful establishment with friendly staff and very comfortable rooms. Outdoors multiple firepits welcome social interaction and drinks.
Guests rate the food as excellent, which is a good thing, as breakfasts are available – both continental and buffet.
Note: If you're staying in Aspen (of course you are), consider opting for one of these fine Aspen Airbnbs.

---
Planning a trip to Colorado?
Take a look through some of my other Colorado content to help plan your travels!
---
https://www.jonesaroundtheworld.com/wp-content/uploads/2021/09/Denver-to-Aspen-Drive.jpg
716
1080
TravelTractionsJATW
https://www.jonesaroundtheworld.com/wp-content/uploads/2017/03/logotry-1-1-300x106.png
TravelTractionsJATW
2021-09-21 21:28:48
2021-09-21 21:37:15
9 Incredible Stops to Make Along the Denver to Aspen Drive