Looking for the best Colorado quotes to inspire a vacation in the great outdoors? This list pays tribute to the beauty and diversity of this magical US state.
Colorado is a wealth of wilderness. The mighty mountains, dusty deserts, and rushing rivers make it a nature lover's dream. But the cities are equally as enchanting. With world-class breweries, cultural attractions, and epic music festivals, there's something for everyone to appreciate.
These Colorado quotes sum it up best. They'll pique your imagination and illustrate with words the unparalleled beauty of the state.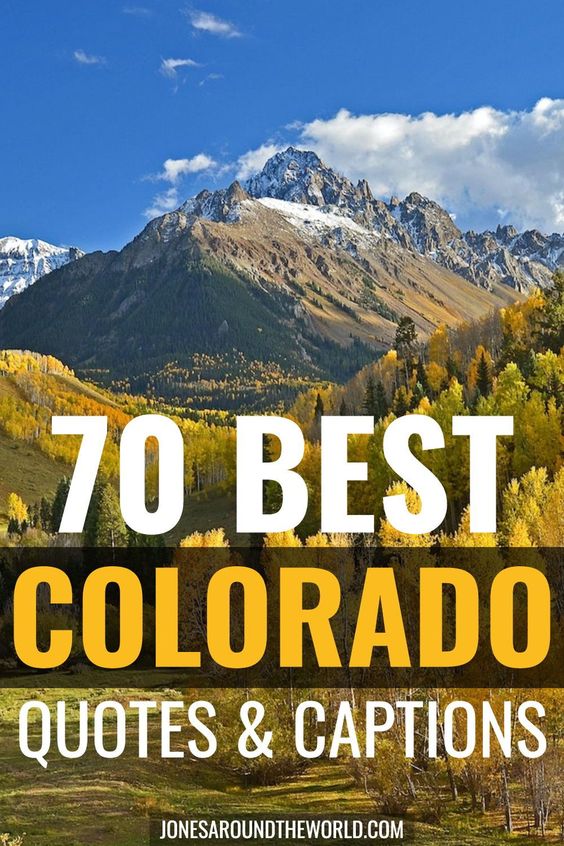 ---
Landscape Quotes About Colorado
When you think of Colorado, visions of tall mountains, wide valleys, and scenic rivers probably come to mind. These quotes will further paint the picture of just how spectacular the scenery of this western state truly is.
1) "Yet, if one leaves the main towns and thoroughfares and ventures a few miles into the 'backcountry,' a fairyland of untold beauty unfolds in almost any direction." – Donald L. Baars
2) "A crystal clear Colorado sky opens above us, a blue so deep it makes you dizzy. The occasional bright white wispy cloud dances across the firmament, punctuating the deep blue vault of heaven stretching over this paradise." – Neil Hanson
3) "There's a silent voice in the wilderness that we hear only when no one else is around. When you go far, far beyond, out across the netherlands of the Known, the din of human static slowly fades away, over and out." – Rob Schultheis
4) "I think the Colorado Plateau is the most scenic area in the world – let's begin with that. Not just the United States." – Stewart Udall
5) "I'd never really experienced the West before moving to Colorado. The East Coast, where I grew up, has a lot of big cities, like Boston and New York, and is more densely populated, and I instantly fell in love with the big open spaces of the West, where you can see not just for a few miles but for a few hundred miles." – Tyler Hamilton
6) "The colorado plateau with its magnificent deep canyons and towering peaks has not been an environment particularly hospitable to man. It is a land of extremes: flat-topped plateaus and mesas or vertical-walled canyons; ice-draped peaks or desert sands; unbearable heat or arctic blizzards; great aridity or thundering rapids." – Donald L. Baars
7) "Colorado's majestic landscapes are one of our most valuable assets, and it's important that we work to preserve these treasures." – Michael Bennet
8) "The landscape everywhere, away from the river, is of rock—cliffs of rock; plateaus of rock; terraces of rock; crags of rock—ten thousand strangely carved forms; rocks everywhere, and no vegetation, no soil, no sand. In long, gentle curves the river winds about these rocks." — John Wesley Powell
9) "When people think 'Colorado', many of the images that pop into their minds are of majestic mountains, forests, rivers, canyons, and other natural features. " – Nancy S. Greif
10) "Some of the most beautiful and colorful parts of Colorado are found in the clouds above." – Mike Nelson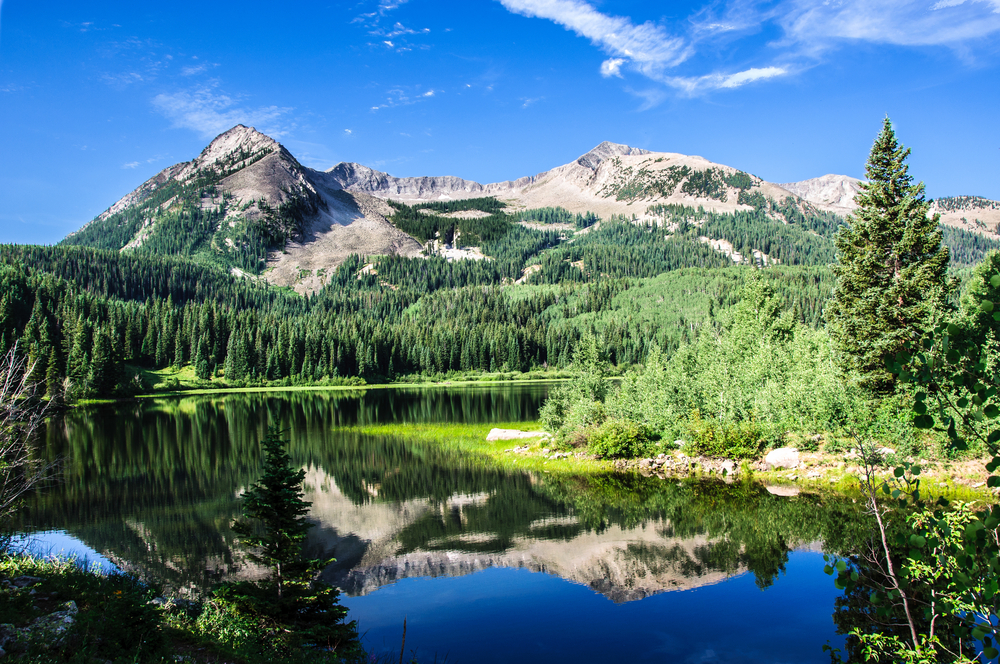 ---
Boulder Quotes
The city of Boulder has a little bit of everything. It's at the foothills of the Rocky Mountains and towering peaks rise over its bustling downtown center. It offers the best of both worlds, as evident by these quotes.
11) "Denver and Boulder are good record-buying cities. I don't know why." – Mike D
12) "Boulder was not the small town I had expected. It is a vivacious community of sophisticated people, who have the same aspirations and expectations you find in New York, Los Angeles, and San Francisco." – Kimbal Musk
13) "Boulder should be next to the word 'community' in the dictionary." – Kimbal Musk
14) "I discovered Boulder not through cycling but skiing. I was recruited by the University for the Ski Team, and in my opinion, it's the best place for skiing – you have this super-light, fluffy champagne snow." – Tyler Hamilton
15) "In Boulder entrepreneurship circles, there is a genuine desire to see others succeed and a general belief that karma matters. There's a sense that together we're building something here, and that we're all a meaningful part of it." – David Cohen
16) "Strong community and mentorship are the lifeblood of any successful entrepreneurial ecosystem, and it's exciting the Boulder is showing the world just what sort of impact these things can actually have." – David Cohen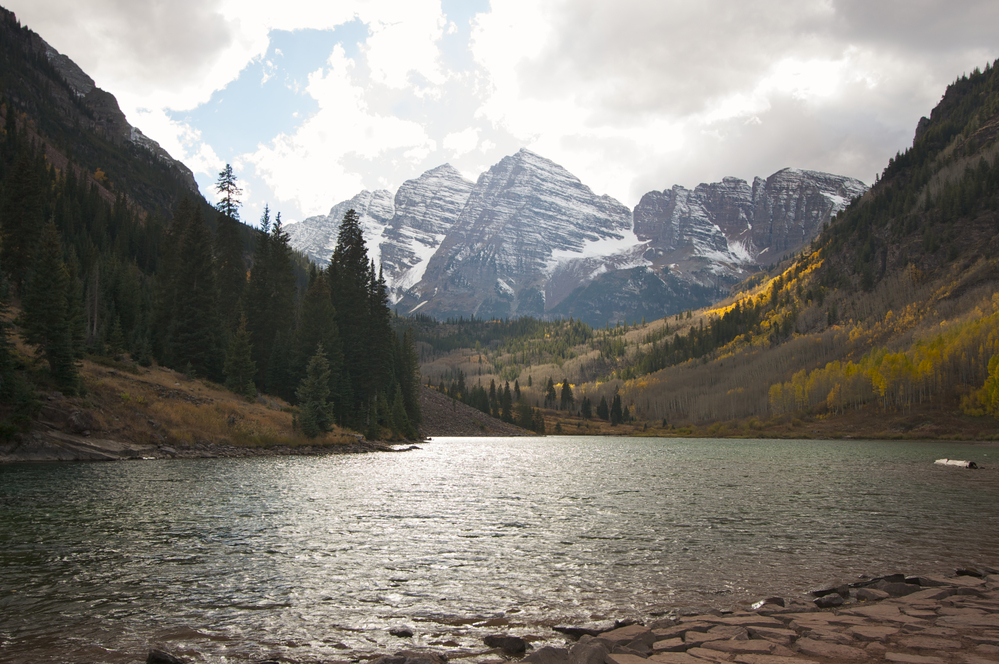 ---
Aspen Quotes
Aspen is in Colorado's magnificent Rocky Mountains. It's a world-class ski resort town that attracts nature lovers who don't mind splashing out on a fancy holiday. Each Aspen quote below reveals a different side of this posh destination.
17) "It's just the way it is. The sky is blue, the sun is bright, and Aspen endlessly loves America. It's how the world was designed to be." – Kiera Cass
18) "I love hiking in the mountains in Aspen. Breathing the clean, fresh air is great. Plus, it gives me a cardiovascular workout and firms my legs." – Chris Evert
19) "Aspen is the life to live, see how much there is to give. See how strongly you believe, see how much you may receive." – John Denver
20) "My favorite Aspen memory is saving an upside-down cake that had exploded from the high altitude." – Emeril Lagasse
21) "I love you, Aspen. You'll always be my prince." – Kiera Cass
22) "I'm talkin' about a place where the beer flows like wine, where the women instinctively flock like the salmon of Capistrano. I'm talkin' about Aspen." – Jim Carrey
23) "…the divided world of Aspen, where locals with a sense of entitlement were pitted against developers with a sense of condominiums." – Steve Martin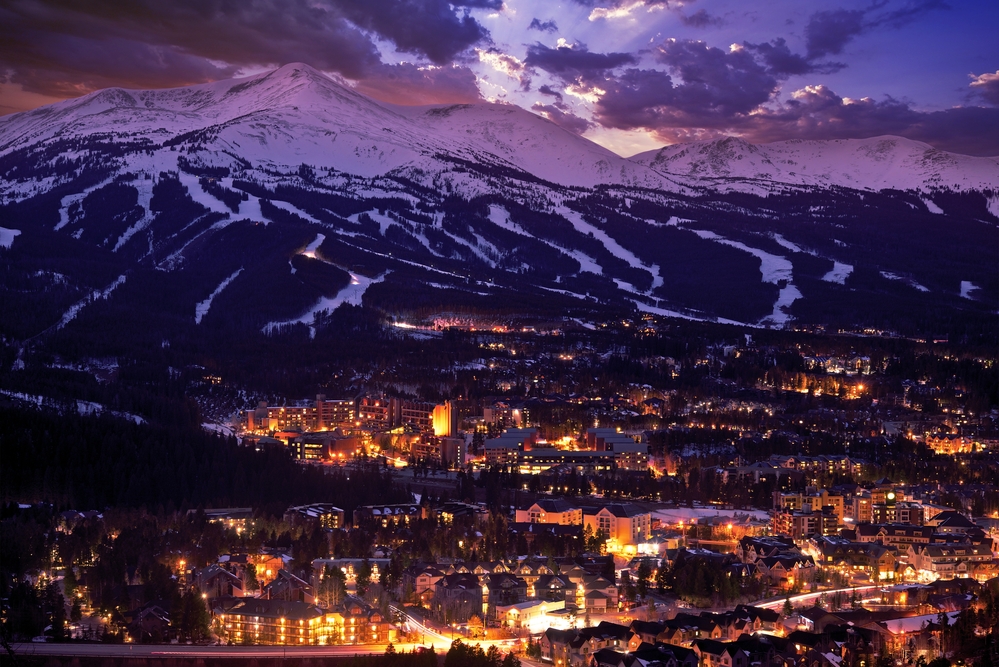 ---
Quotes About Denver
Denver is the capital of Colorado. It's nicknamed The Mile High City due to its location exactly one mile above sea level. It showcases everything the state has to offer, like craft breweries, renowned cultural attractions, and a thriving music scene.
Of course, nature-oriented activities are right at your fingertips. Here are the best quotes about Denver.
24) "Only a stone's throw from downtown Denver is an easy walk through time that leads past dinosaur tracks, bones, ripple marks, and other traces of Colorado's vanished life and ancient environments." – Ralph Lee Hopkins
25) "Denver is a city that will be far more defined by its future than its past." – John Hickenlooper
26) "And there in the blue air, I saw for the first time, far off, the great snowy tops of the Rocky Mountains. I had to get to Denver at once." – Jack Kerouac
27) "Growing up in Denver, I'm sure it started with loving the Colorado mountains." – Gale Norton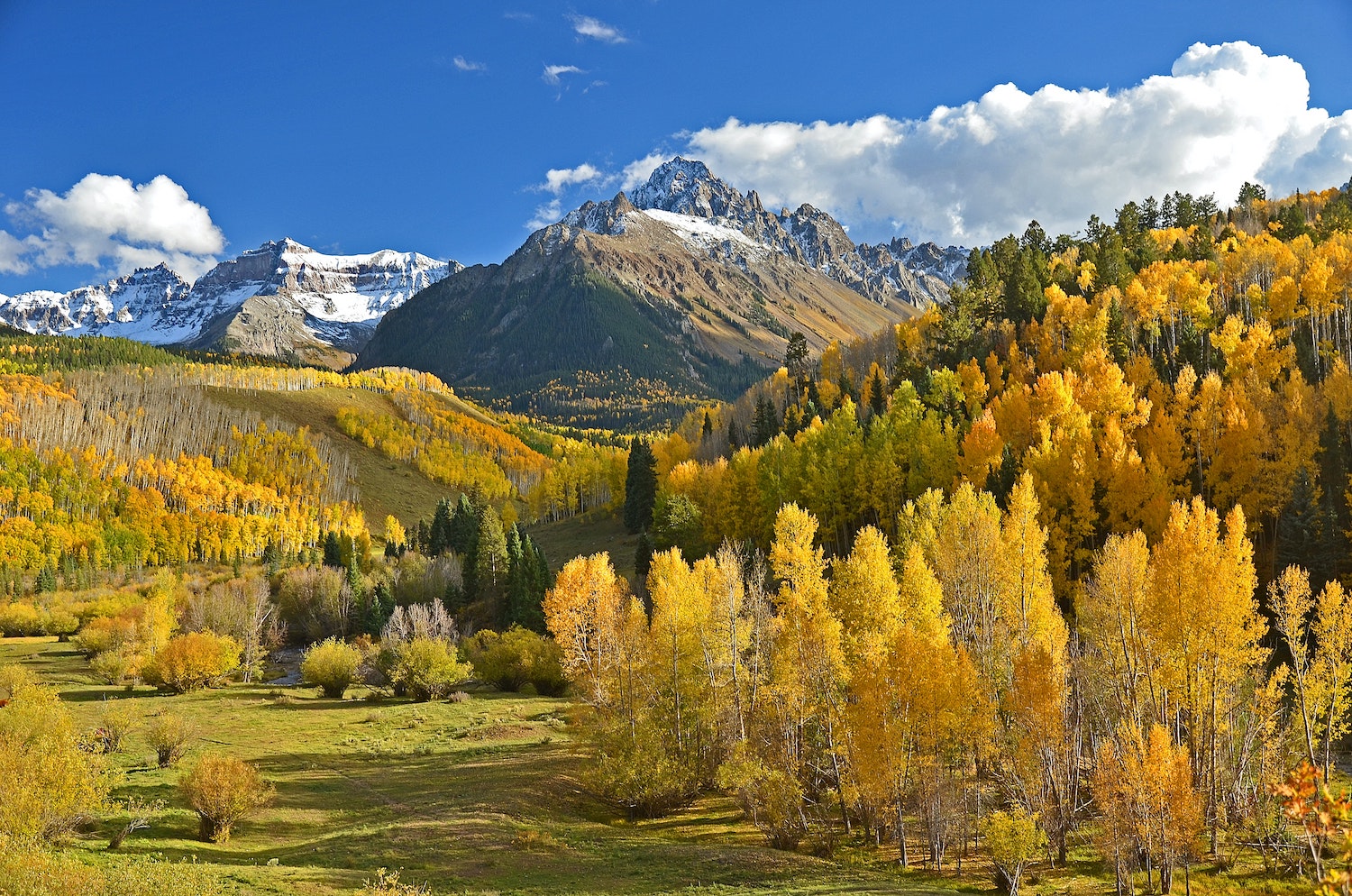 ---
Quotes About Colorado Mountains
A quote about Colorado that mentions the mountains isn't hard to come by. This state has some pretty famous peaks, most notably the Rocky Mountains and Pikes Peak. Here are the top quotes that go into more detail about these towering natural wonders.
28) "The Rockies are therefore very young and should never be thought of as ancient. They are still in the process of building and eroding, and no one today can calculate what they will look like ten million years from now. They have the extravagant beauty of youth, the allure of adolescence, and they are mountains to be loved." – James A. Michener
29) "As early as I can remember, I wanted to be a snowplow driver. When you grow up in the Rocky Mountains like I did, you see the snowdrifts piled up six feet high, and you're two feet, so it's impressive." – Kip Thorne
30) "The Rocky Mountains realize – nay, exceed – the dream of my childhood. It is magnificent, and the air is life-giving." – Isabella Bird
31) "Under the rough and ridiculous circumstances of life in the Rocky Mountains, there was something exciting and vital, full of rude poetry: the heartbeat of the West as it fought its way upward toward civilization." – Wallace Stegner
32) "I was hiking a five-day loop – alone – in the Rocky Mountains when I rounded the switchback and saw a large body on the trail ahead. It had brown fur with a cinnamon tinge that was covered across dense, humped back muscle. A broadhead lifted and I could see the dish-shaped muzzle was catching my scent. I knew bears. This was a grizzly." – Claire Cameron
33) "I constructed a laboratory in the neighborhood of Pike's Peak. The conditions in the pure air of the Colorado Mountains proved extremely favorable for my experiments, and the results were most gratifying to me." – Nikola Tesla
34) "Colorado is an oasis, an otherworldly mountain place." – Brandi Carlile
35) "I like the mountains because they make me feel small,' Jeff says. 'They help me sort out what's important in life." ― Mark Obmascik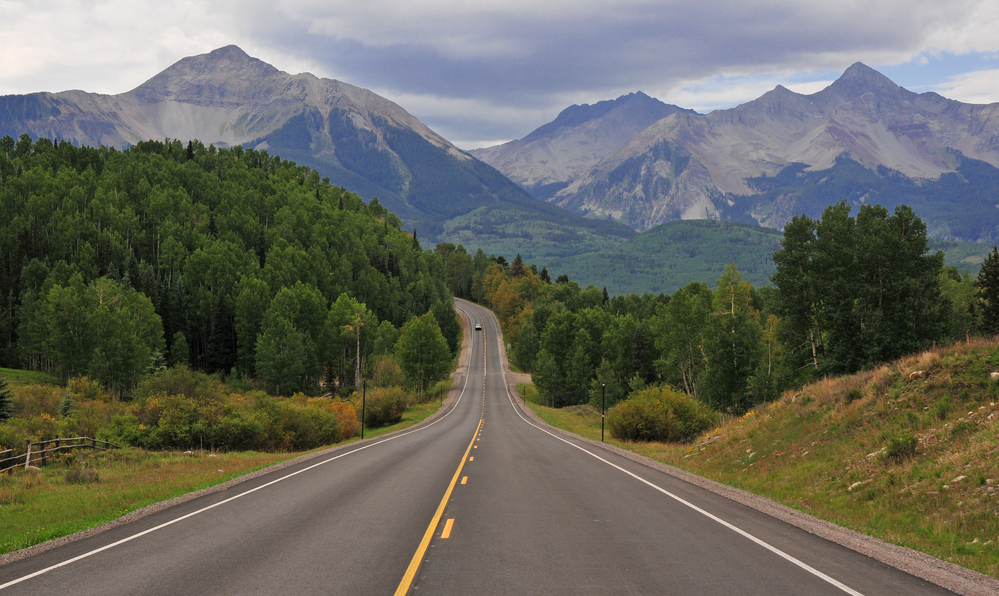 ---
Funny Colorado Quotes
And now for a bit of humor, here are some funny Colorado quotes to make you laugh.
36) "Each year, millions of skiers come to Colorado to experience its superb emergency medical facilities." – Dave Barry
37) "As a ski bum and someone who came up in a ski bum family, I understand the essence of what Colorado is all about." – Grace Potter
38) "We lived in Colorado, and my parents were outdoorsy mountain people. My father would always say, 'Go out and don't come back until you have something to show me.' Which meant he wanted me to come back with a scraped knee or an injury. When I went out to play, I felt like I'd better get hurt." – Jessica Biel
39) "With more residents and tourism activity in Colorado, the 'Great Outdoors' is becoming a little crowded." – Nancy S. Greif
40) "I think about my dwindling anonymity, and that's really scary because a very large part of me would be perfectly happy living on a ranch in Colorado and having babies and chickens and horses – which I will do anyway." – Dakota Johnson
41) "You get a compound fracture in Colorado where I live, and you can probably be in a hospital within a matter of hours, certainly within a day." – Jon Krakauer
42) "I still think I'm like the poor girl from Colorado who worked three jobs to buy a car. That's still my mentality, so I'll be walking down the street, and I forget what I do and who I am." – Amy Adams
43) "Have you ever been to Colorado?" I frowned. "Is that one of those square ones, in the middle?" – James Patterson
44) "I had my house converted to the Colorado altitude, so I am always above sea level." – Gilbert Arenas
45) "One day the Constitution of Colorado is the highest law of the state. The next day it's waste paper." – Robert F. Williams
46) "Colorado's right next to Utah – you know, Mormon Central." – Trey Parker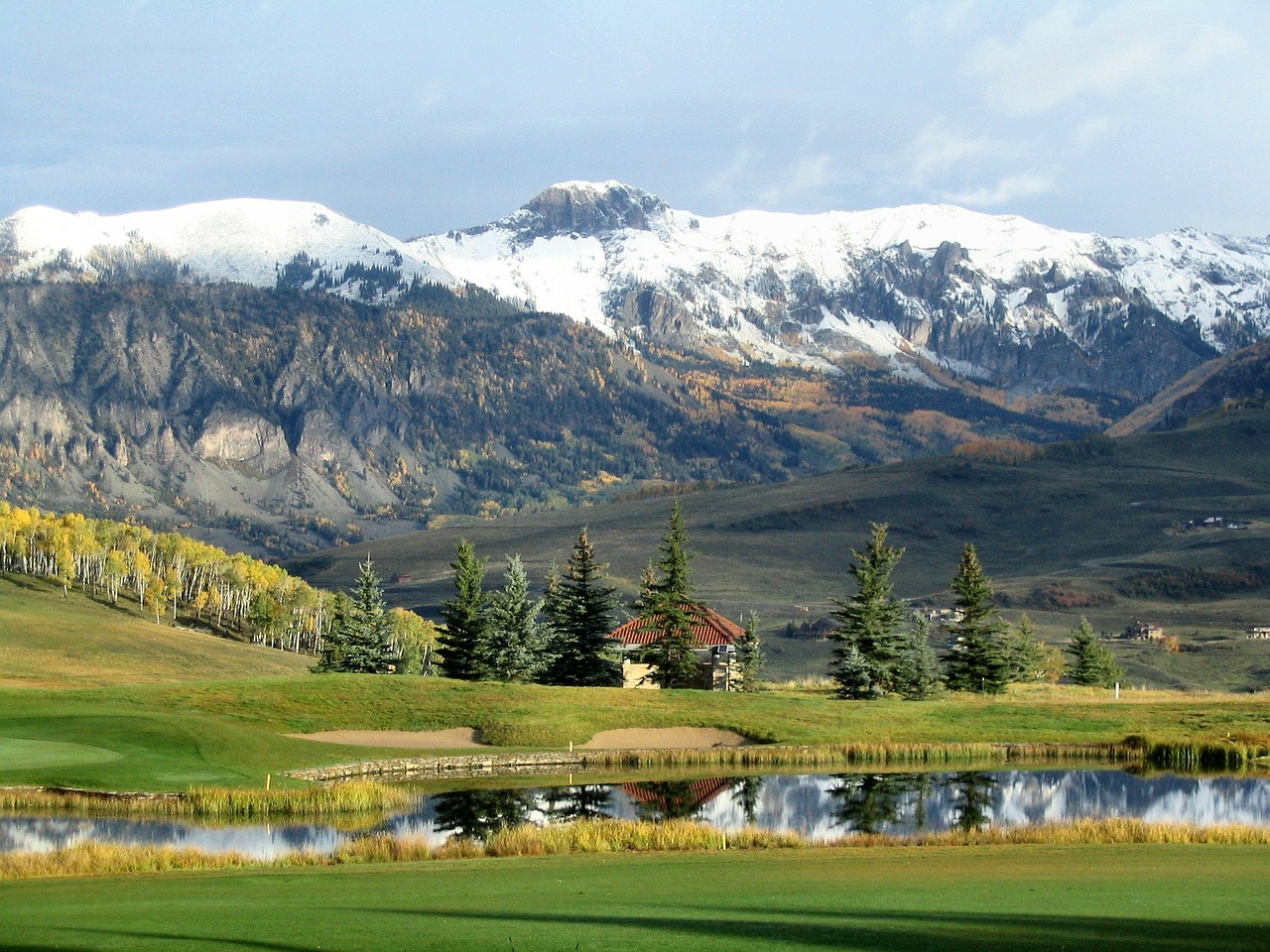 ---
Colorado Puns
Sometimes short and sweet says it best. Here are some funny sayings about Colorado that capture its character in just a few words.
47) Get, that, dirt off your Boulder
48) Go and brush your Boulder off
49) Hold your Horsetooth.
50) Cry me a Colorado River.
51) Drop the pike.
52) I can't Bear Canyon to leave.
53) Colorado is a Denver of thieves.
54) I hear Colorado Fort Collins my name.
55) Colorado doesn't whisper, it Aurora-s.
56) Turn the other Creek.
57) Colorado: Ski your Aspen off
58) We're having a great time. Thanks for Aspen!
59) Oh hail no!
60) I can think of Vermillion reasons why I want to be in Colorado.
61) You can't spell Colorado without RAD
62) Colorado rocks
63) Colorado – where people walk for fun
64) We are so totally high right now
65) In Colorado they say ice to meet you.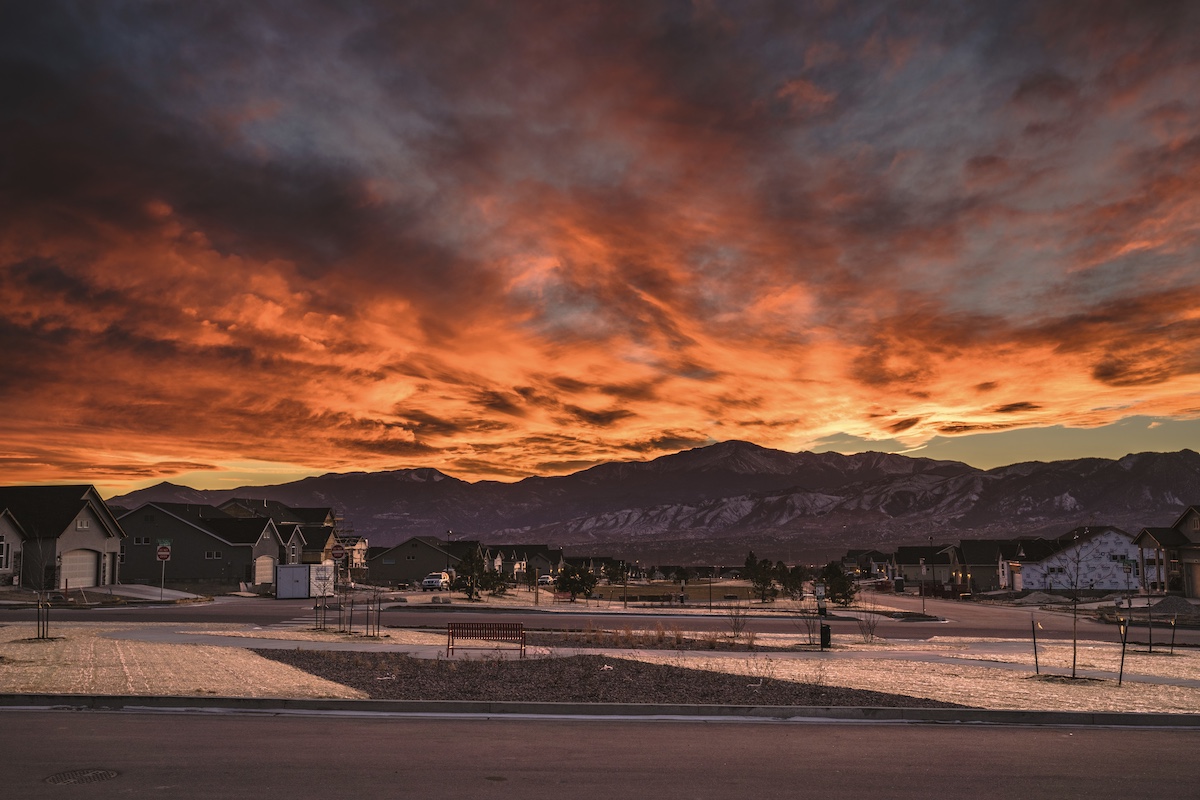 ---
Colorado Jokes
Everyone loves a good joke. Here are a few that draw inspiration from different aspects of Colorado.
66) Where do crayons go on vacation?… Color-ado!
67) What is a Colorado Cloud's favorite drink?… Mountain Dew.
68) How many University of Northern Colorado freshmen does it take to change a light bulb?… None, it's a sophomore course.
69) What did the snow say to the Rocky Mountains?… I've got you covered.
70) What did the puny rock say to the big muscle rock?… I wish I were Boulder!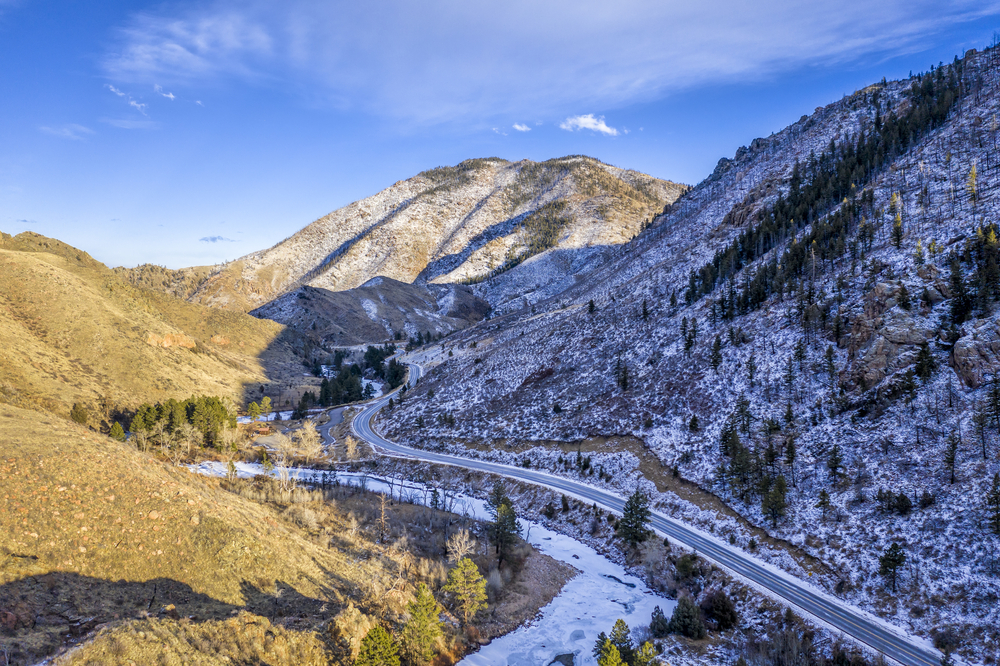 ---
Planning a trip to Colorado?
My travel blog has got tons more articles for some Colorado trip-planning inspiration! Take a look at a few of my favorite posts below and feel free to reach out to me with any questions!
---
Thanks for reading!
https://www.jonesaroundtheworld.com/wp-content/uploads/2021/07/Colorado-Quotes.jpg
1442
1500
TravelTractionsJATW
https://www.jonesaroundtheworld.com/wp-content/uploads/2017/03/logotry-1-1-300x106.png
TravelTractionsJATW
2021-07-07 21:25:57
2021-09-21 20:54:10
70 Best Colorado Quotes, Captions, Puns & Jokes