Looking for the best fun facts about Greece? This is a country that's credited for starting the Western civilization, building the first theatre, and providing the first explanation of how the world evolved.
Greece is the most popular summer vacation destination in Europe, and it's easy to see why. From cobblestone streets to the Aegean Sea, there's beauty and history found around every corner.
There is heaps to know about this historically rich country, but to give you a taste of how fascinating this gem is, I've put together 50 Greece fun facts. Get ready for an adventure back in time as you discover ancient Greece, its iconic landscapes, and even more reasons why this country is so damn incredible!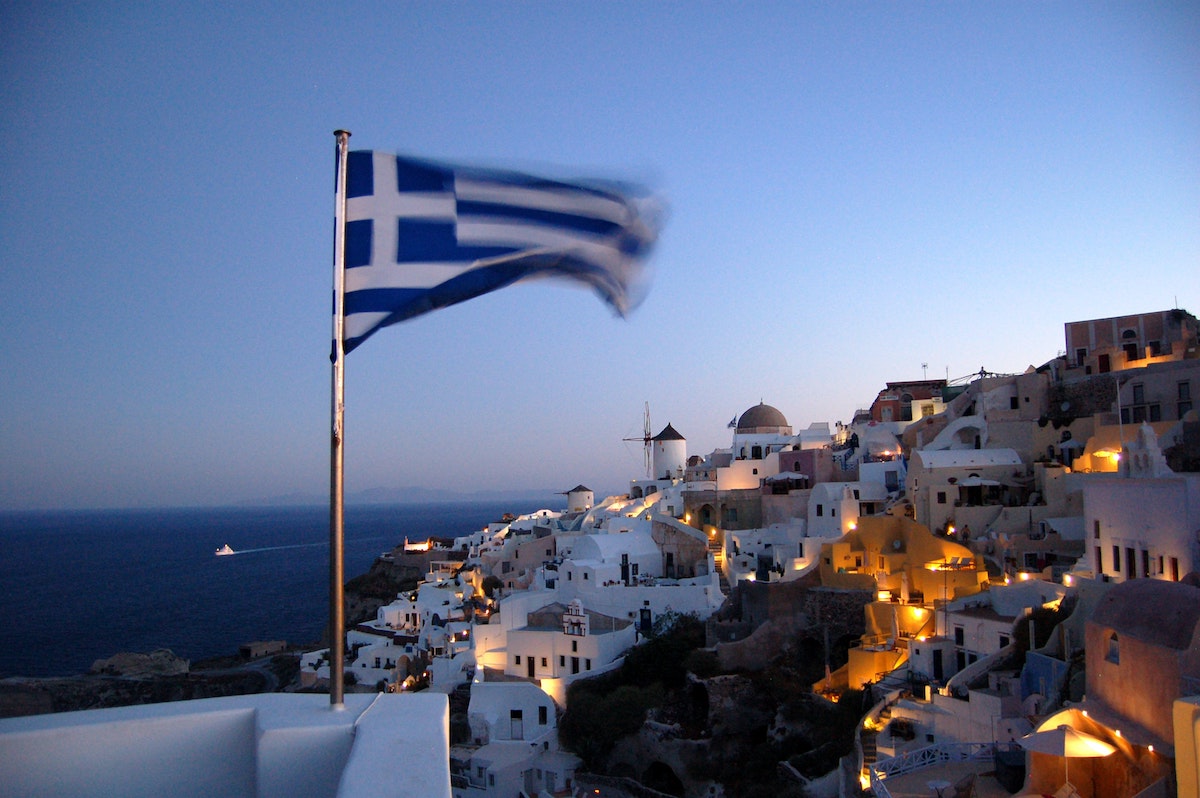 ---
Fun Facts About Greece
Greece is one of the world's sunniest countries. On average, you can expect to experience 300 days of blue skies per year. That means that there are over 3000 hours for you to spend soaking up the sun – but that also means a trip to the country requires plenty of sunblock.
Did you know that Greece isn't even its real name? Its official name is the Hellenic Republic, which is often shortened to Hellas.
Beach bums aren't the only beings you can find on the shores in Greece. The country has a wide variety of wildlife. Don't be surprised if you bump into a Mediterranean monk seal, wild otters, and red and white penguins.
Greece is a haven for birdwatchers. Over 460 species of birds live on the Meditteranean coastal country – birds of prey, dashing pink flamingos, and the whooper swans are some of the local Greek residents.
Each year, over 100,000 birds and seabirds migrate to the wetlands of Greece each winter.
This sunny country is home to the most extensive collection of archaeological museums. Iconic worldwide as a country with rich history, museums such as the Epigraphical Museum in Athens can transport you back in time.
Olives bring us to our following interesting fact about Greece. Athena, the Goddess of warfare, wisdom, and strategy, won over the hearts of the Greeks by gifting them with an olive tree. They deemed this a more extraordinary gift than the one of Poseidon, which was water.
Santorini is an iconic global destination. Each year hundreds and thousands of people flock to the island for its whitewashed houses with bright blue roofs. But what makes Santorini even more magical are the black, white, and red beaches, all thanks to its volcanic past.
Are you looking for an epic stay in Santorini? Check out my post on the best Airbnbs in Santorini for a Greek island getaway.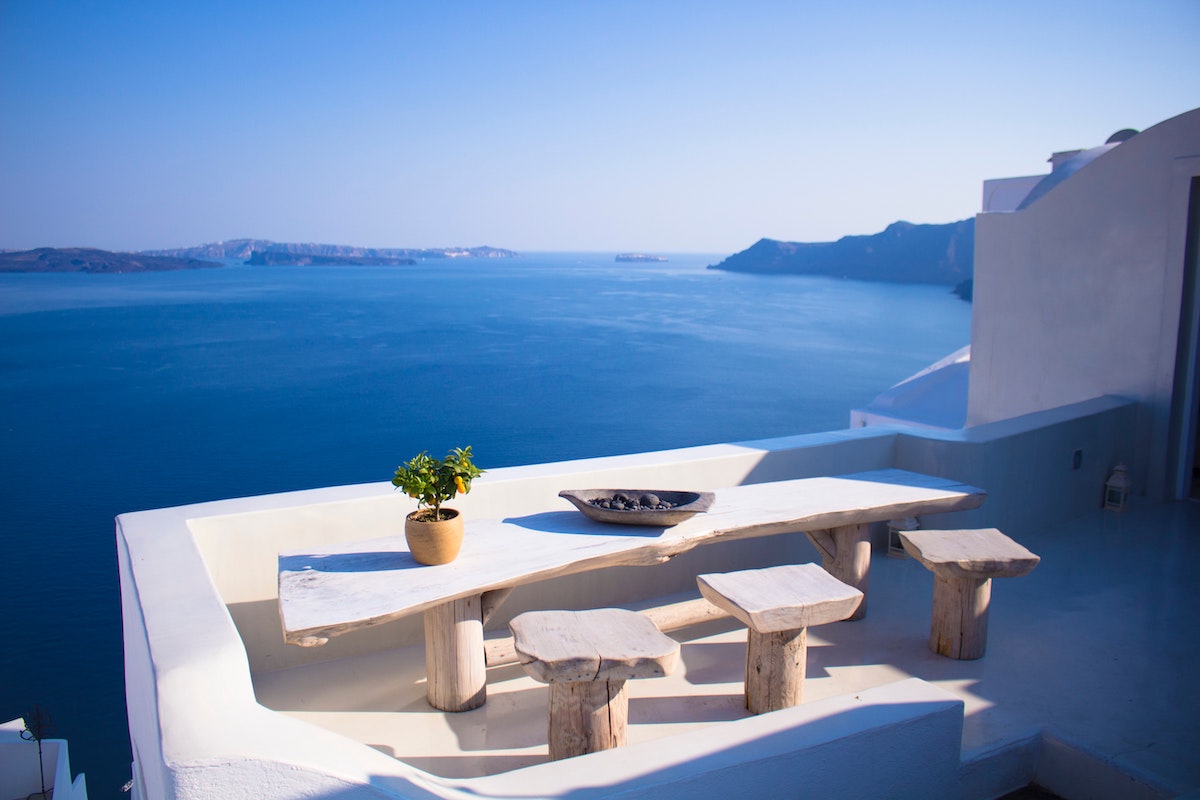 The magical island of Santorini is home to an active volcano. And surprisingly, the last eruption wasn't too long ago; it happened in 1950.
Greeks live very long lives, and it's thought that this is because they live on a varied Mediterranean diet including all kinds of beautiful foods. Lamb, fish, chickpeas, olives (of course), and tons of fruits and vegetables to keep healthy and happy.
Did you know that the coastline of Greece is 15,000 km long? That leaves adventure seekers with endless possibilities for explorations and days at the beach. Think coastal hikes, infinite ice cream cones, and plenty of chances to discover the incredible marine life.
One-fifth of the Greek landmass is made up of 2000 islands; 170 are inhabited. Each island has its own unique landscapes, so it's like discovering new lands with each trip around the isles.
The Greeks were the biggest fans of theatre, and they're even credited with inventing it. Attending the theatre was the biggest entertainment for the locals, and each city was lucky enough to have its own.
Greek theatres were large enough to hold around 15,000 people. Many of these enormous structures remain as ruins, most notably those in Athens.
Greek is one of the oldest spoken languages in Europe. It dates back 3,000 years.
The Greek flag, made up of 9 blue and white horizontal stripes, stands for "Freedom or Death." Paying homage to the country's beauty, blue symbolizes the magnificent ocean and skies. While white stands for purity and the struggle for freedom.
Greece is the country in which everyone got together and decided what they wanted to do and how they wanted regulations to run. We have the Greeks to thank for democracy which gave birth to Western civilization.
You can thank the Greeks for the iconic idiom, 'grab the bulls by the horns.' It comes from the Greek myth which told the story of Hercules rescuing Crete from a ferocious bull.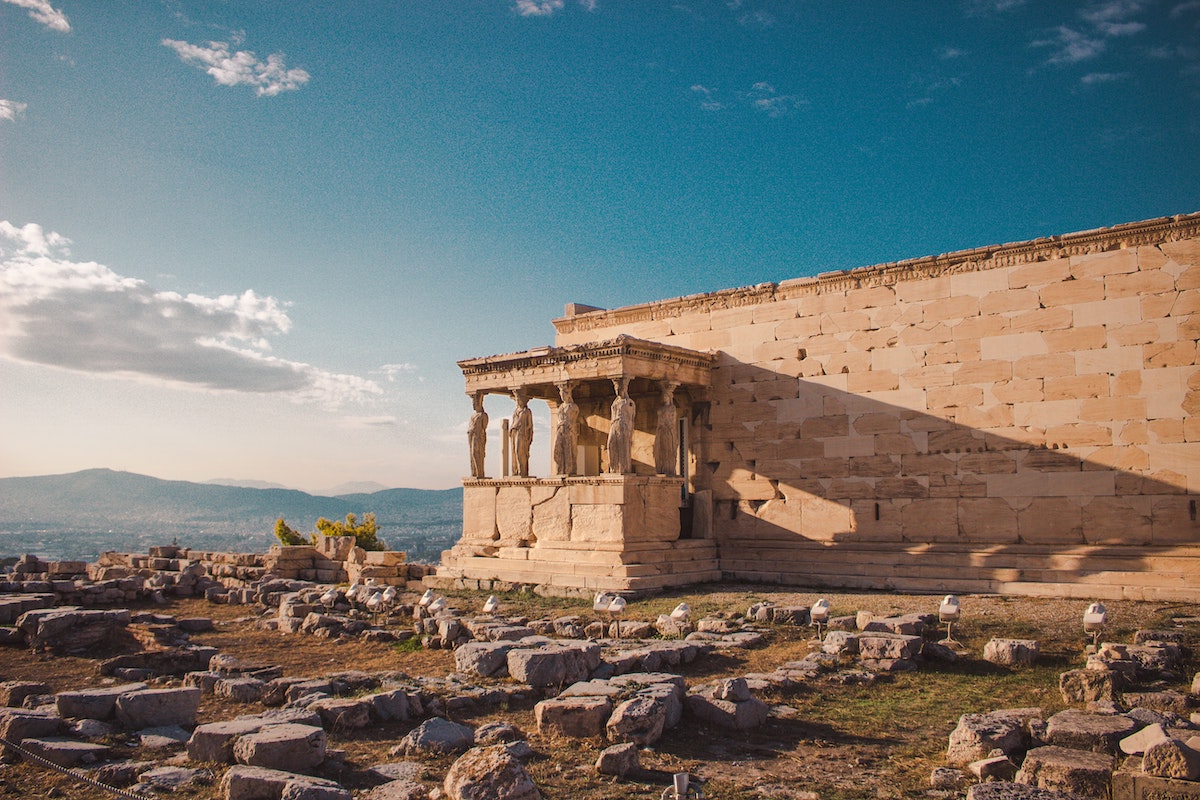 ---
Greece Interesting Facts: Mythology, Legends & Folktales
Each country has its own historical beliefs and traditions, but it's the Greeks who shine the brightest for their ancient stories that concern the gods, heroes, and rituals.
Today, with the development of science, it can be hard to imagine that myths were taken as truth. We can now recognize that elements of the stories are fictional. However, the critical thinker Plato was the first to point this out in the 5th – 4th century BCE.
Greek beliefs and mythology have had a heavy influence on the arts and literature and are carried throughout Greek culture.
It's not just the Greeks who had fantastical beliefs; throughout the world, cultures were developing their own truths. Yet, to this day, Greek mythology remains unrivaled in the Western world. Artists and poets still seek inspiration from the imaginative ideas found in Greek mythology, and it is still one of the most widely studied subjects in college.
Myths, legends, and folktales are all seen as very different in Greek culture. While myths are seen as divine or timeless truths, legends are seen as quasi-historical stories. Folktales, on the other hand, are seen as amusing tales told for pleasure.
The Trojan War was a battle between the Greeks and the people of Troy. While war is always devastating, the Trojan War has played on the imagination of the Greeks for thousands of years and is an iconic part of its history.
According to Ancient Greek folklore, salt is the easiest way to get rid of unwanted guests. Whether that be a nosey neighbor or evil energy, sprinkling salt behind them has the power to drive them out.
Another fun fact about ancient Greece has something to do with beans. They believed that beans held the spirits of the dead – but to me, it just sounds like they were looking for an excuse to skip out on greens.
In Greek mythology, it is believed that the gods used a sieve to build the world and that all the rocks that remained were used to build Greece.
As a culture focused so heavily on the arts, the Ancient Greeks would hold a number of festivals to honor their gods. It's even thought that the 776 B.C. Greek Olympics, which celebrated Zeus, inspired the Olympics that we know today.
Women were not allowed to compete in the Olympic games – it went as far as them being forbidden even to watch the event.
Thales of Miletus, a Greek philosopher, is credited for giving the first explanation that wasn't mythological as to how the world evolved. He is also remembered for his cosmology based on water being the essence of all matter.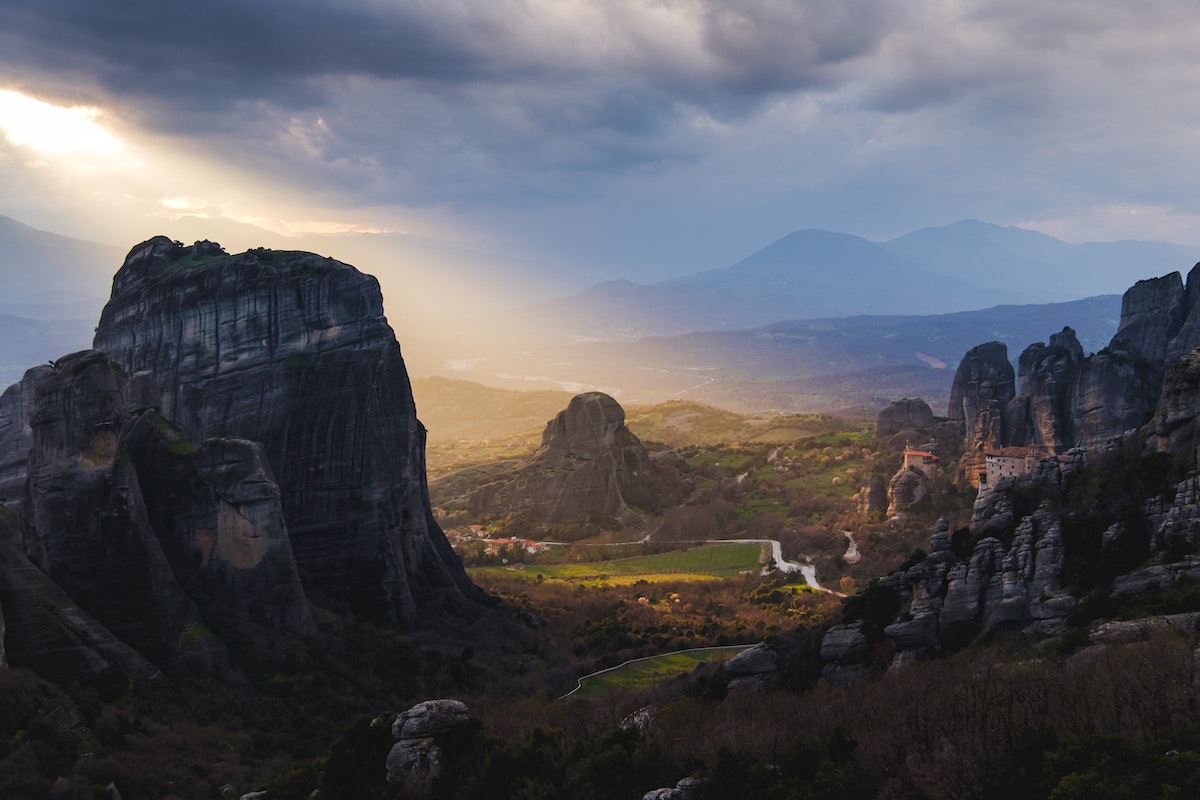 ---
Ancient Greece Facts
The Minoan culture was the first civilization in Greece, residing on the island of Crete around 2000 B.C. In 1450 B.C, the Myceneans living on the mainland missioned to the island and conquered the Minoans.
The Mycenaeans were the first civilization to speak and write 'Ancient Greek.' The Ancient Greeks were the descendants of the Mycenaeans.
The Greeks lived through a dark age, which began with the catastrophic collapse of the Mycenaean civilization. All of the Mycenaean writing systems were lost, which is why we have no written account of what took place during these times.
Because we have no written records, all of our knowledge about the Dark Ages relies on archaeological findings and research.
Ancient Greece was divided into several different states and cities, each of which had its own set of rules, norms, and customs.
You've probably heard of the ruler of Ancient Greece, Alexander the Great? He's been credited as the founder of the Greek empire and in the 300s B.C, the independent states in Greece were forced to unite under one ruling.
The Ancient Greek Empire stretched from Europe right down to Egypt and across to southwest Asia. Greek colonies have also been found in Libya.
It goes without saying that ancient civilizations weren't inhabited by the cleanest of people. But the Greeks paid special attention to cleaning their clothes, which was done by using soap made from the fat of sacrificed animals. How clean that actually is, seems like a bit of a mystery today.
With such a rich history, it should come as no surprise that Greece has 18 UNESCO World Heritage sites. On top of that, there are still 14 other pending approvals to become heritage sites.
If you're looking for a classic tourist experience in the sleepy city of Athens, the Acropolis World Heritage site is considered the symbol of Athens and Western Civilization.
Did you know that there is wall art dating back thousands of years found in the ruins of Palace Knossos? The art depicts men doing backflips over bulls.
In Greek culture, it is a common belief that the evil eye is a superstition. It's said that the eye can release negative energy such as jealousy and anger. The evil eye can also cause bad things to happen to you and your family. This is why you will often see Greeks wearing a mati pendant – identified as a blue and white eye charm often worn on bracelets.
Greece is too good of a destination. Don't miss out on the chance to discover the dreamy islands, facts on Greece, and the vibrant culture by booking into an Airbnb in Greece.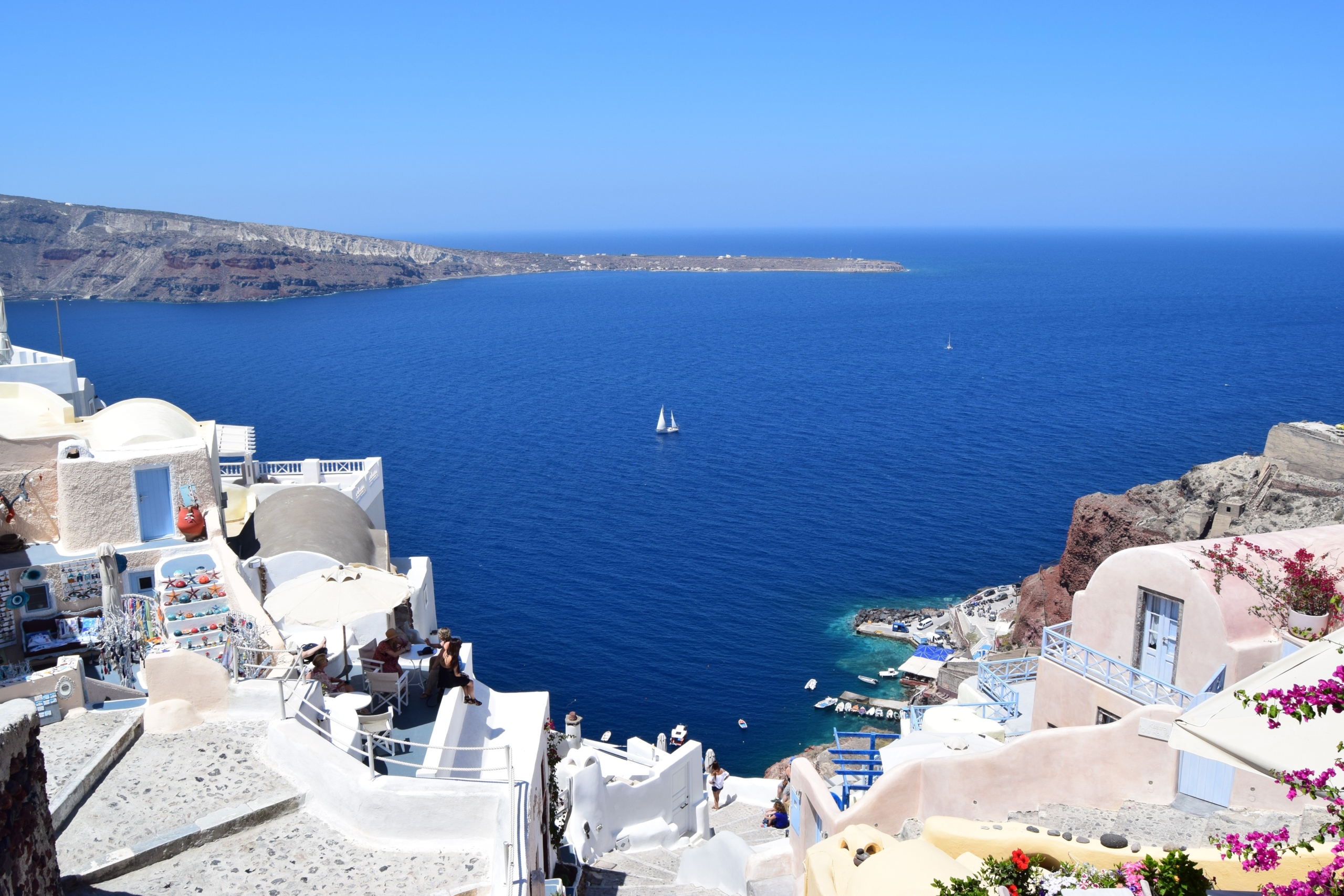 ---
Interesting Facts About Greece Landscapes and Monuments
Athens is the busiest city in Greece and up to a third of the population live in this ancient city. After Athens, Thessaloniki is the second-largest city.
Greece has the longest coastline of all the European countries. It has 60km of sandy shores and mountainous coasts surrounding the contemporary city of Athens.
Remember how I said Greek was the sunniest of countries. Well, one of the interesting greek facts is that in 1977 it recorded the hottest day in Europe – 48°C.
The first image that comes to mind when you think of Greek architecture is columns. They're an iconic symbol of Greek infrastructure and were used to support theatres, temples, and structures. There are three main types of columns used in Greek architecture: Doric, Ionic, and Corinthian.
The Mediterranean climate and mountainous and forested landscapes have allowed olive trees to thrive in Greece for over 6,000 years.
Wine drinkers will be happy to know that Greece has an ideal climate for grape growing. There are over 600 wineries scattered around the country, and after producing wine for 4,000 years, you can expect delicious wines.
There are so many incredible islands to explore around Greece. Why not check out Mykonos? An island that's popular for its party culture. Book an Airbnb in Mykonos to discover the vibey nightlife.
Did you know that in the warm summer months, there are more tourists in Greece than there are Greek residents?
With the country being so fascinated with theatre and the arts, it should come as no surprise that the first-ever nude scene in European cinema was in a Greek movie. Daphnis and Chloe previewed in 1931.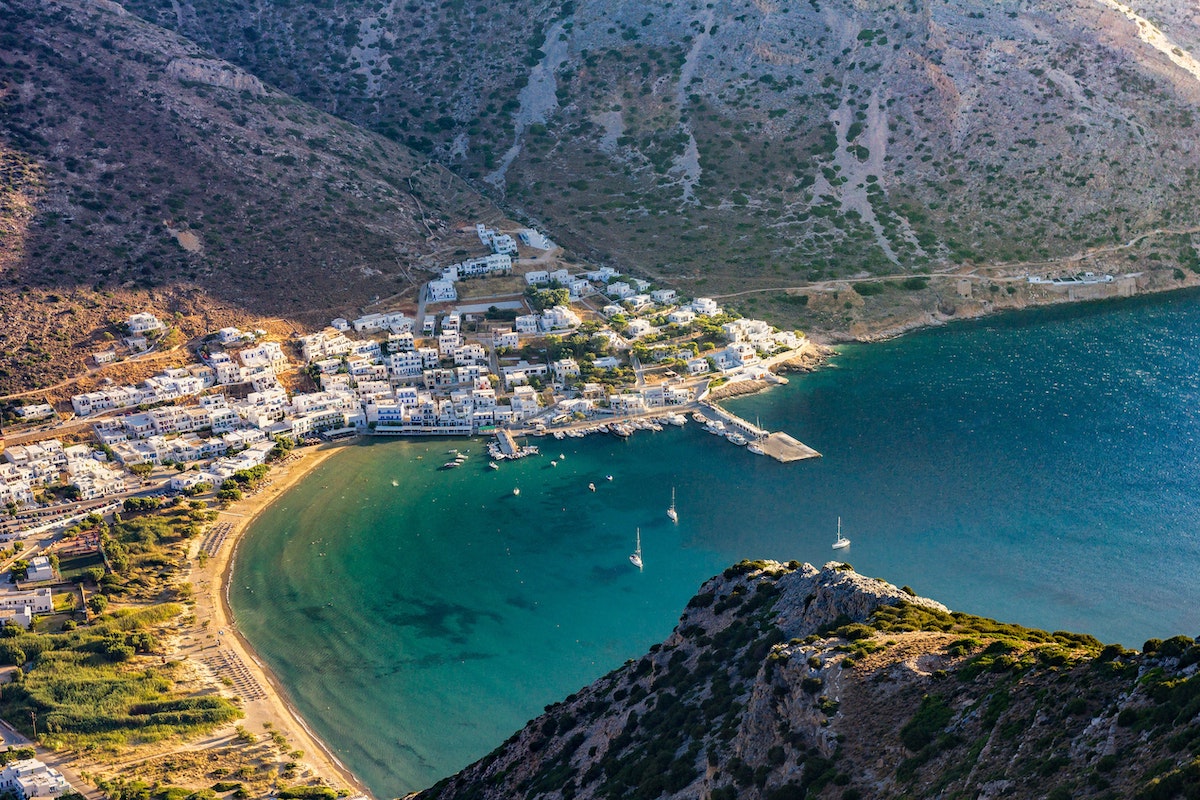 ---
Thanks so much for reading all about these Greece Facts!
https://www.jonesaroundtheworld.com/wp-content/uploads/2021/07/Facts-About-Greece.jpg
798
1200
TravelTractionsJATW
https://www.jonesaroundtheworld.com/wp-content/uploads/2017/03/logotry-1-1-300x106.png
TravelTractionsJATW
2021-07-08 22:23:34
2021-07-08 22:23:58
50 Fun & Interesting Facts About Greece & Its Ancient Past