The most famous landmarks in California boast stunning cliff-lined beaches, rocky national parks, and famous sites that you have to add to your bucket list.
California, coined as Cali, West Coast or Tinseltown by the locals, is renowned for its glitz and glamour but has another side to it that is bursting with things to see and explore.
Whether you want to surround yourself in nature at one of the many National Parks or impress your inner child at the happiest place on earth, Disneyland – California has got it all.
California can be found on the west coast of the United States, with Sacramento as its capital. If you assumed it was Los Angeles, you are not alone. With a population of around 40 million people and 840 miles of coastline stretching from Mexico and along the Pacific Ocean, there are a lot of California top sights you have to see.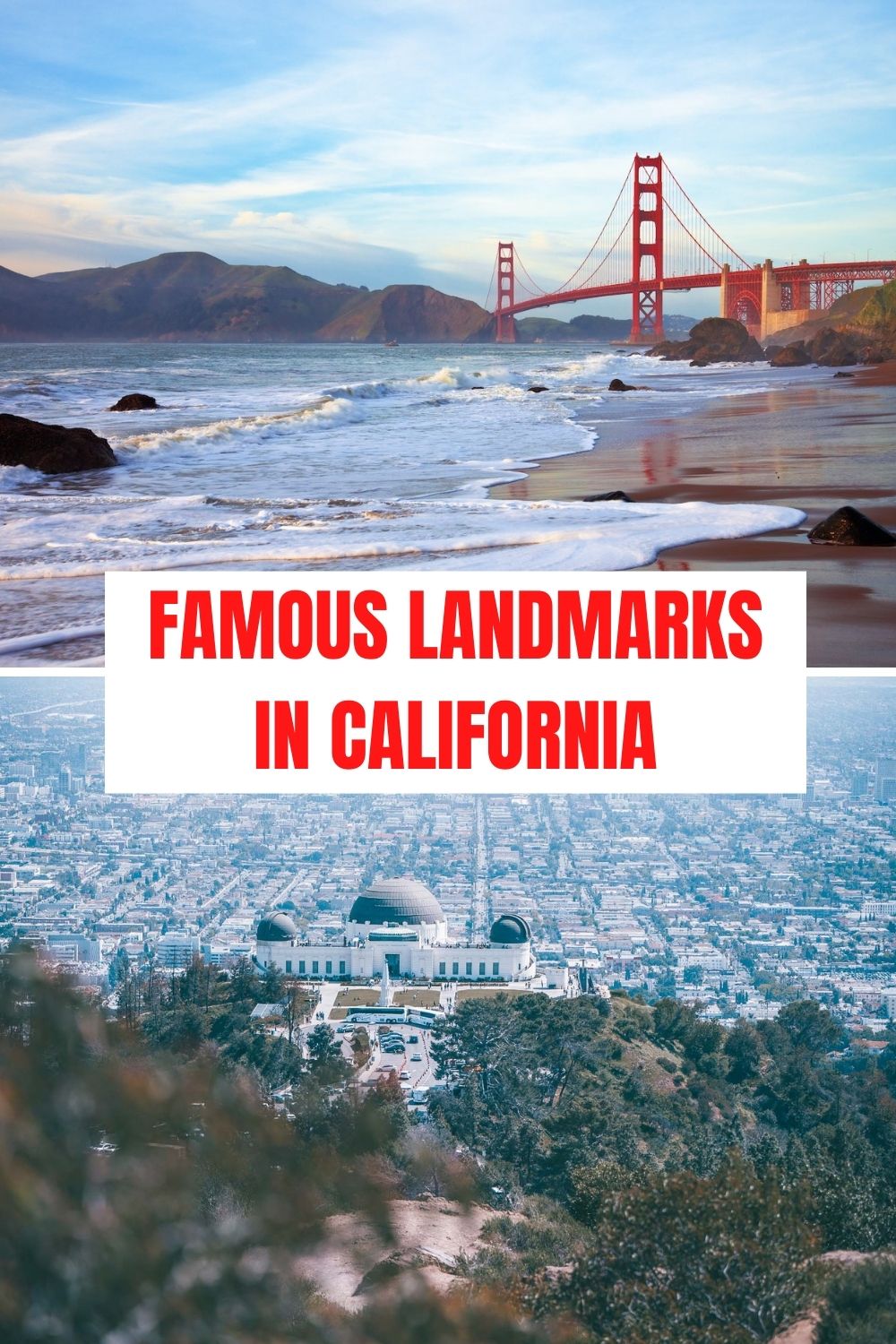 ---
1) The Hollywood Sign, Los Angeles
Is it too much of a cliché to start with this famous landmark in the state? Well, cliché or not, this nine letter word in white is unmissable. It's visible from many points across LA and is probably one of the most famous sites in California and the world.
Who would've thought a sign initially created as an advertisement for a local real estate agency in 1923, would years later be just as recognizable as the Coca-Cola logo?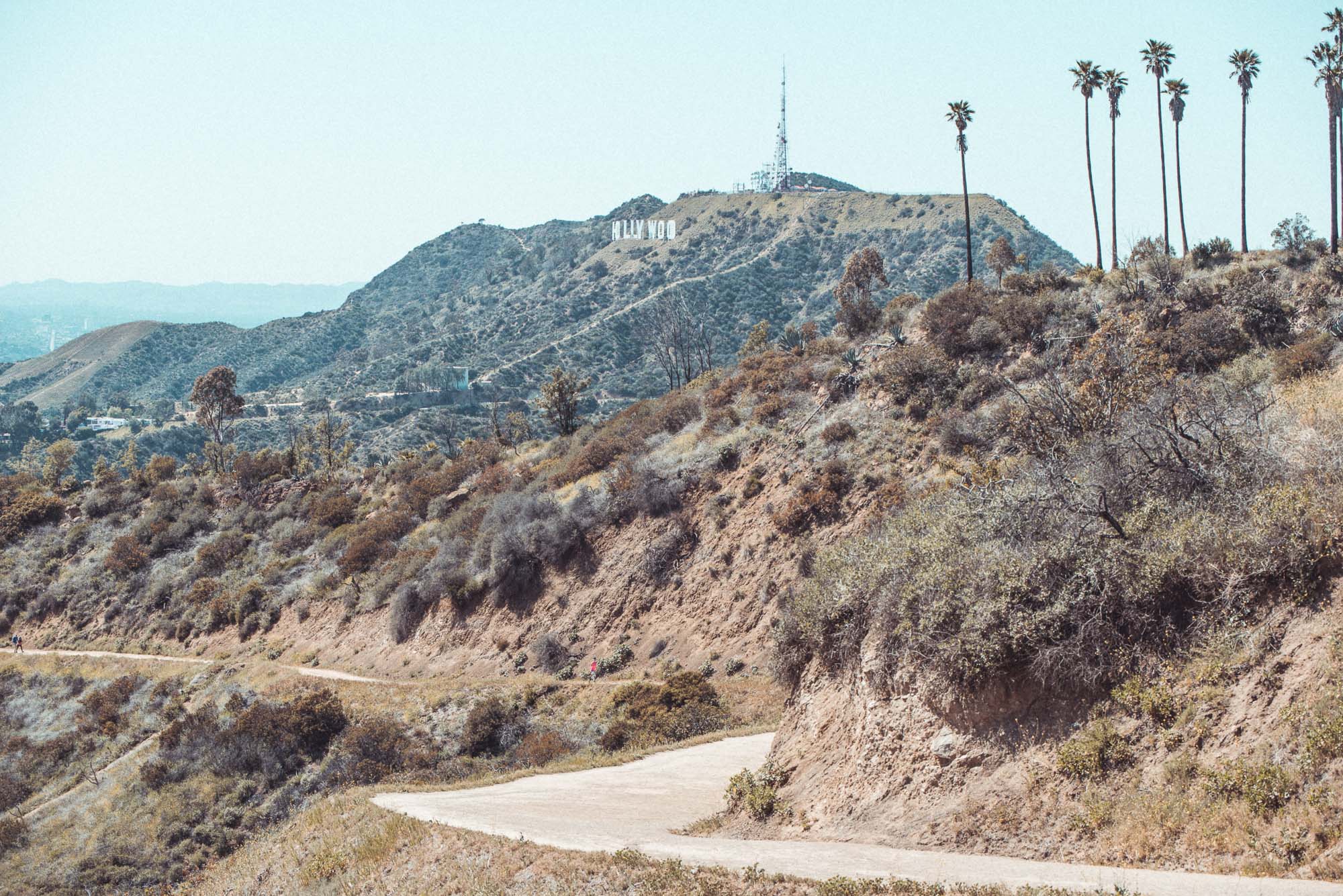 ---
2) Golden Gate Bridge, San Francisco
One of California's landmarks and attractions that you cannot ignore is the Golden Gate Bridge. This famous California red suspension bridge is located in San Francisco and is a real tourist magnet. Over 14 million people head over, eager to admire and photograph its magnificence.
Today, the Golden Gate Bridge is considered as one of the Modern Wonders of the World.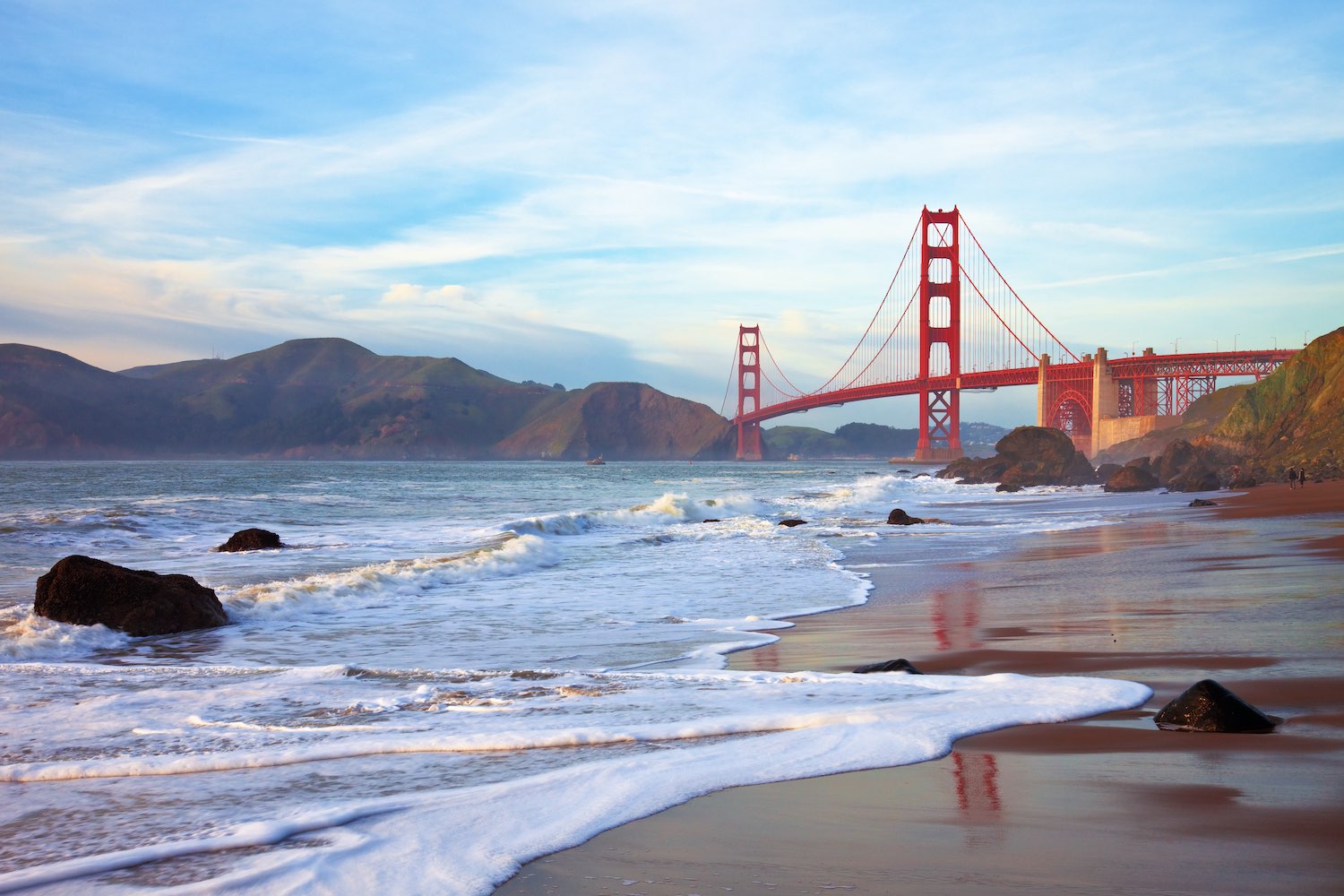 ---
3) Disneyland, Anaheim
You're never too old to be young at heart. The animations of Walt Disney have played a pivotal part in most of our childhoods. It's no wonder that Disneyland remains supreme as California's top theme park.
Known to many as the happiest place on earth, Disneyland's iconic rides, attractions, entertainment, and shows have deemed this theme park to be one of the most famous places in California.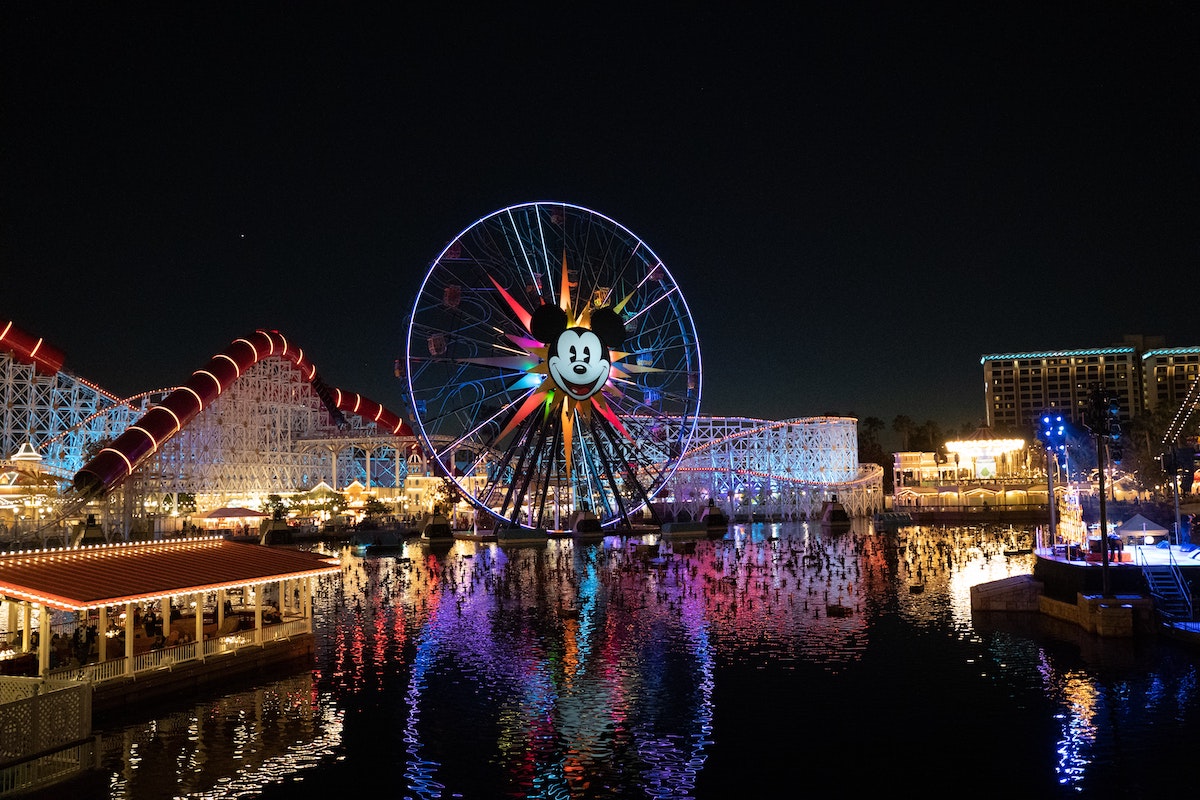 ---
4) Universal Studios, Los Angeles
Thrillseekers, risk-takers, and families big and small will find themselves at the Universal Studios at some point of their stay in California. This major attraction in California is an amazing landmark for the whole family.
Packed with rides based on your favorite movie sets, to behind-the-scenes tours of real-life Hollywood movie productions. Universal Studios is an amusement park unlike any other.
Some of the top attractions you might be lining up to see include: The Wizarding World of Harry Potter, The Walking Dead attraction, and the Jurassic Park Ride.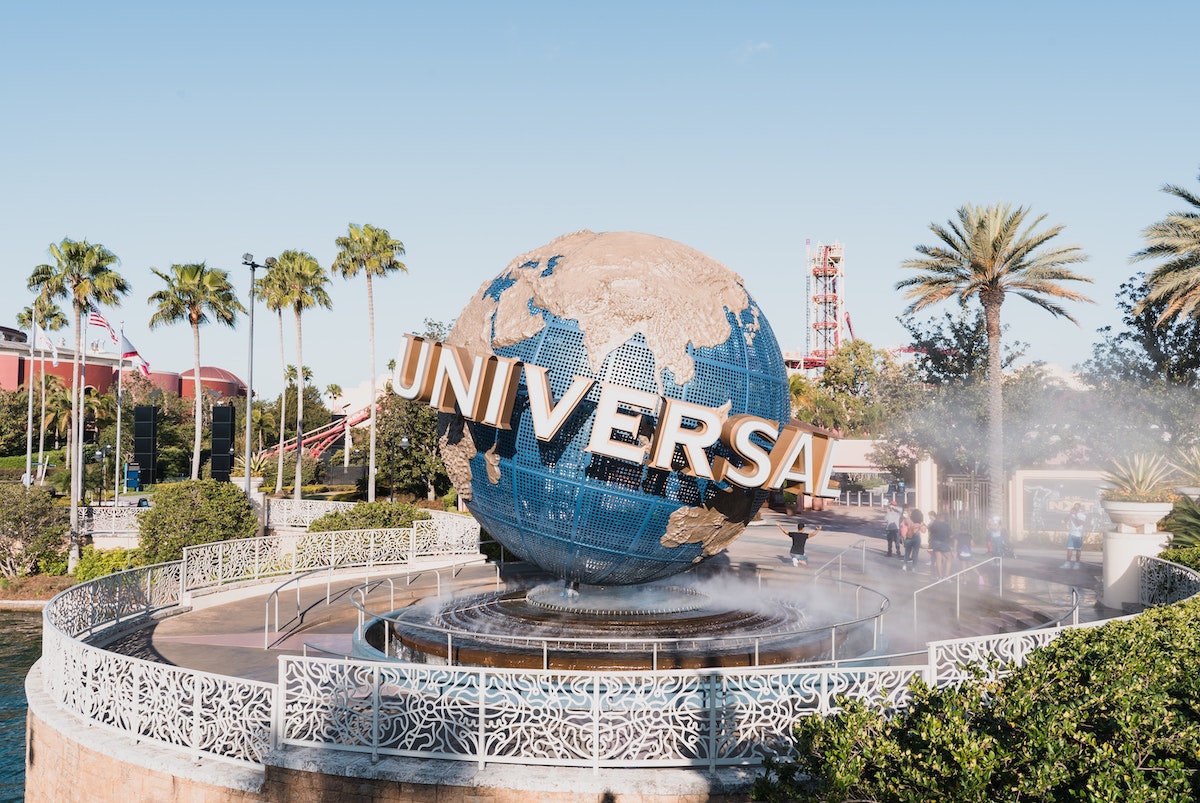 ---
5) The Santa Monica Pier, Santa Monica
The Santa Monica Pier is one of the historical sights in California. Opening its doors to the public in 1909, the Santa Monica Pier was once the final destination on the famous Route 66.
Today, however, it may not be the final destination but it sure is a magical one. The Santa Monica Pier is a picturesque, lively boardwalk that hosts a range of attractions, great entertainment, and activities for the whole family to enjoy.
Not to mention, the red and yellow Ferris wheel has attained a lot of fame and is synonymous with the Santa Monica Pier Boardwalk. This Ferris wheel is completely solar-powered making this construction even more special.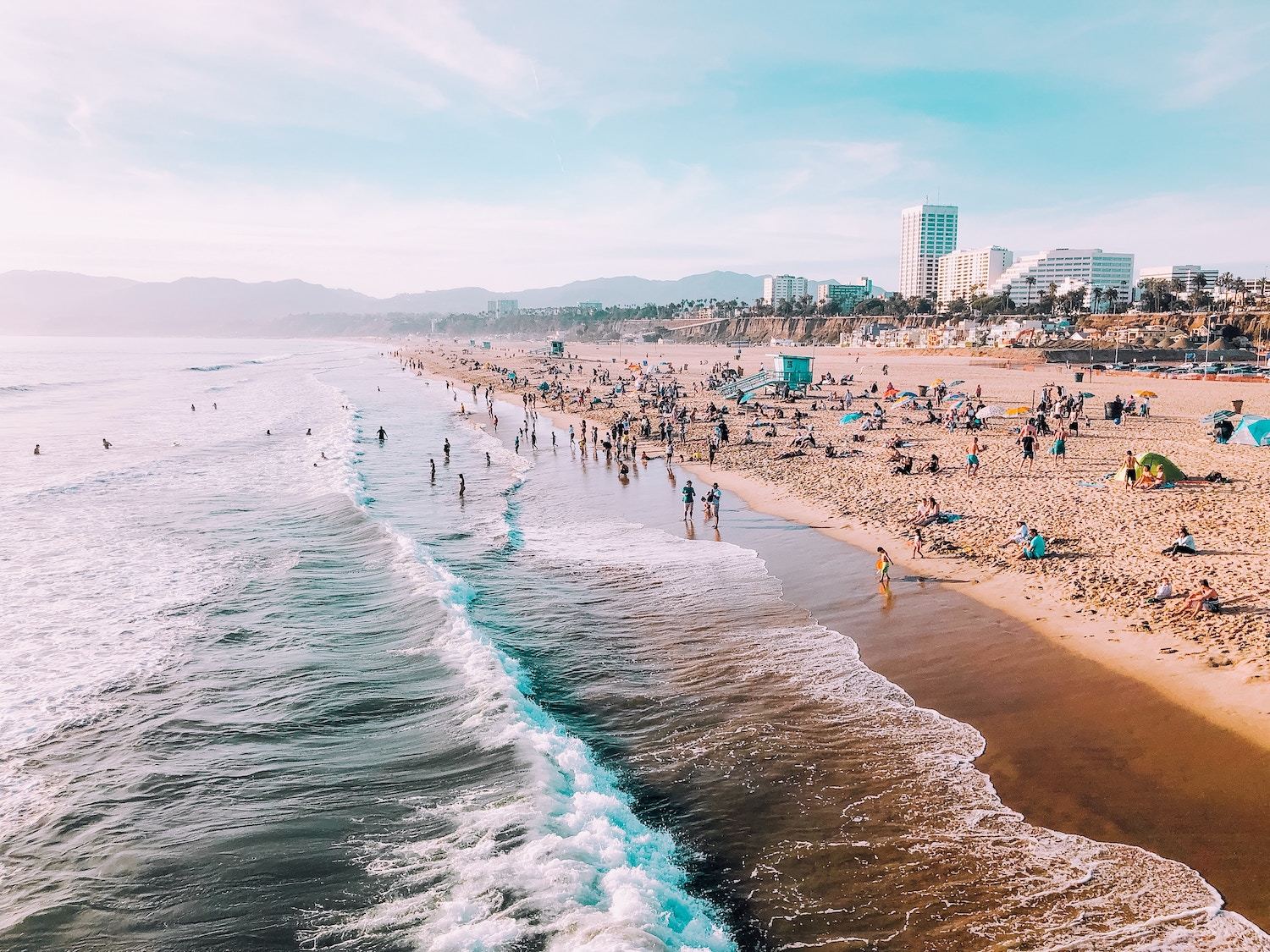 ---
6) The Hollywood Walk of Fame, Los Angeles
According to the Hollywood Chamber of Commerce, there are at least 20 new stars added to the Walk each year. So, needless to say, it's not just a historical landmark in California but a prestigious merit.
This 1.3-mile sidewalk celebrates hundreds and thousands of stars who left or continue to leave an outstanding mark in the entertainment industry. So far, the Hollywood Walk of Fame has 2600 five-pointed stars and hundreds of hand and footprints. Even some fictional characters like Mickey Mouse and the Simpsons have their stars placed there too.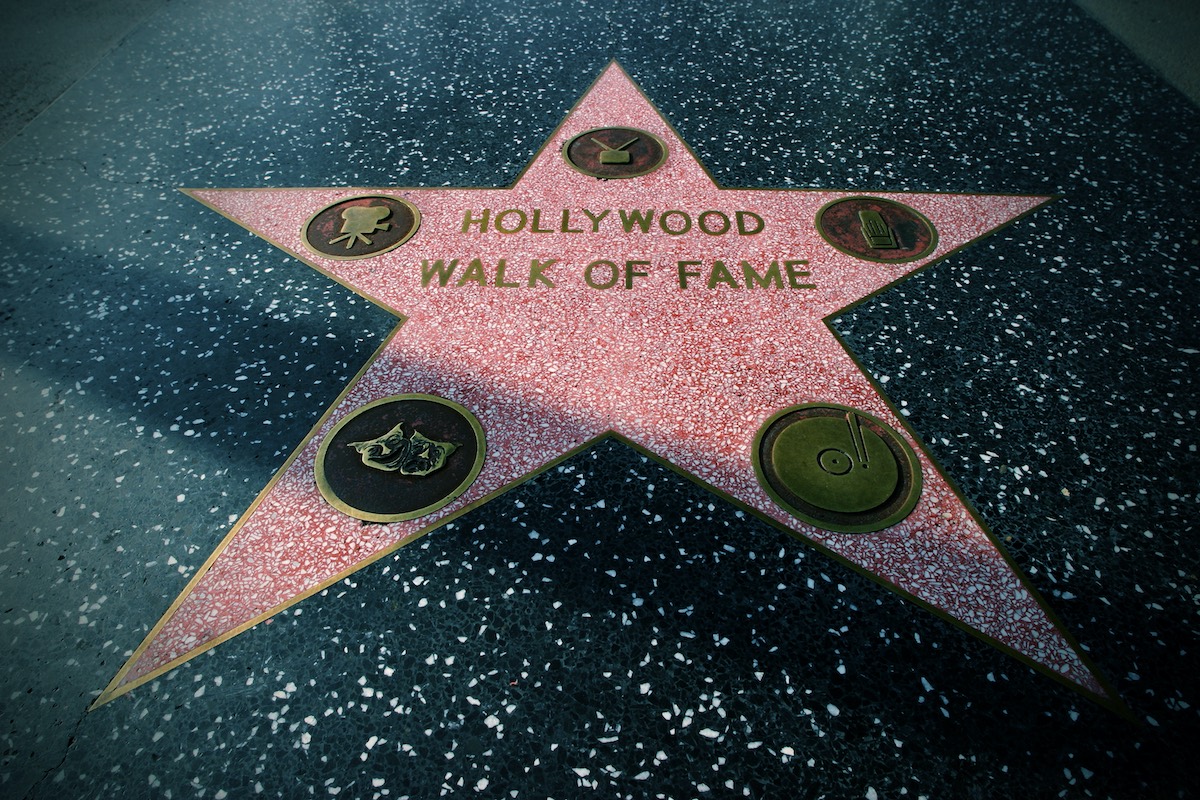 ---
7) TCL Chinese Theatre, Los Angeles
The TCL Chinese Theatre is an iconic Los Angeles landmark in California that you cannot afford to miss. Located alongside one of the most famous stretches of the Hollywood Walk of Fame, this L.A. spot draws tourists from around the globe. Why? Because the theatre has been home to the most prominent movie premieres since 1927.
With its easily recognizable facade, it hosts over 50 events a year, including movie premieres and festivals. The biggest celebrities have graced the theatre with their presence on the red carpet for almost a century.
And although the outside is impressive, the inside of the cinema palace is even more breathtaking, with elegant velvet seats and an opulent ceiling display. It's an ideal stop for those eager to sneak-a-peek at how the other 'half' lives.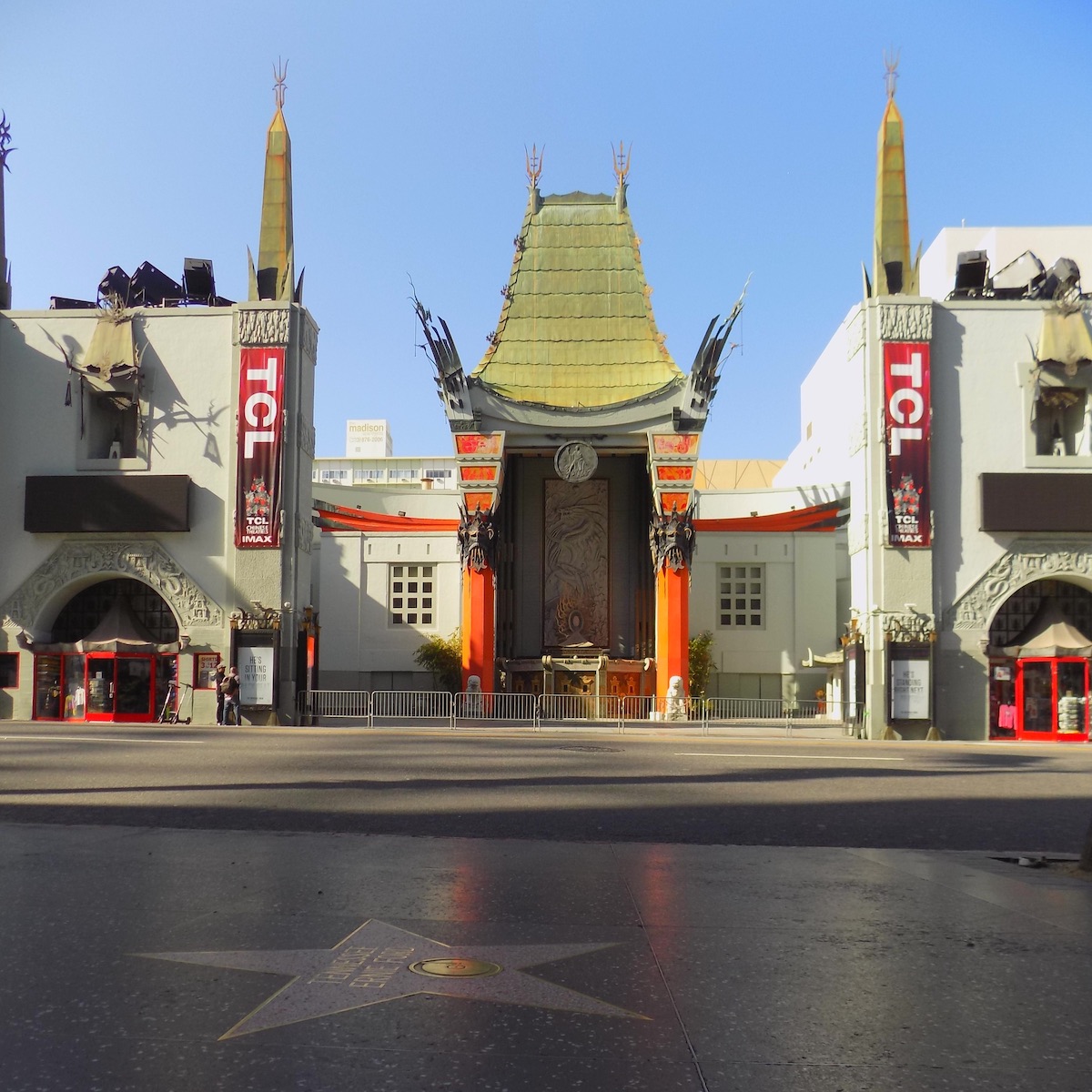 ---
8) Walt Disney Concert Hall, Downtown Los Angeles
If you thought the magic was done after visiting Disneyland, you can rest assured- it's only just started. Frank Gehry, is the visionary responsible for the unique design of the Walt Disney Concert Hall in Los Angeles. This is a modern work of art as well as an iconic monument.
The Concert Hall was commissioned fifty million dollars by Lilian Disney in 1987, as a tribute to Walt's devotion to the arts and the city of LA. It is currently the home of the LA Philharmonic Orchestra and the Los Angeles Master Chorale.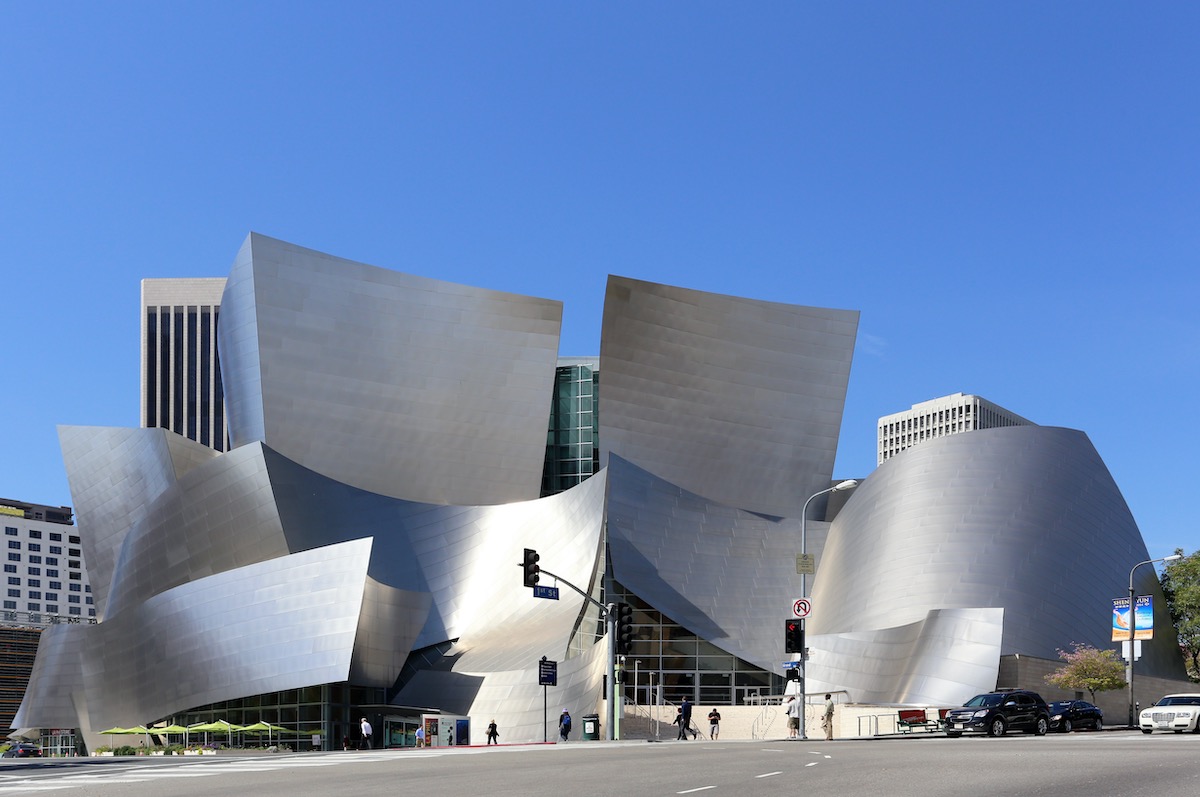 ---
9) The Broad, Downtown Los Angeles
The Broad museum, located next to the Walt Disney Concert Hall, is named after the philanthropists Eli and Edythe Broad. The pair paid the $140 million it took to complete this iconic place in California.
Works from John Ahearn, John Baldessari, and Cy Twombly are on display here, along with hundreds of other names while also playing host to several rotating exhibitions.
---
10) The Getty, Los Angeles
The Getty is arguably one of the most impressive structures and institutions in California. It's both a museum and a cultural center.
The Getty's rotating exhibitions range from classic artwork collections to more avant-garde photography from up-and-coming creatives. With permanent work on display by Rembrandt, Cézanne, Van Gogh, among a range of other household names.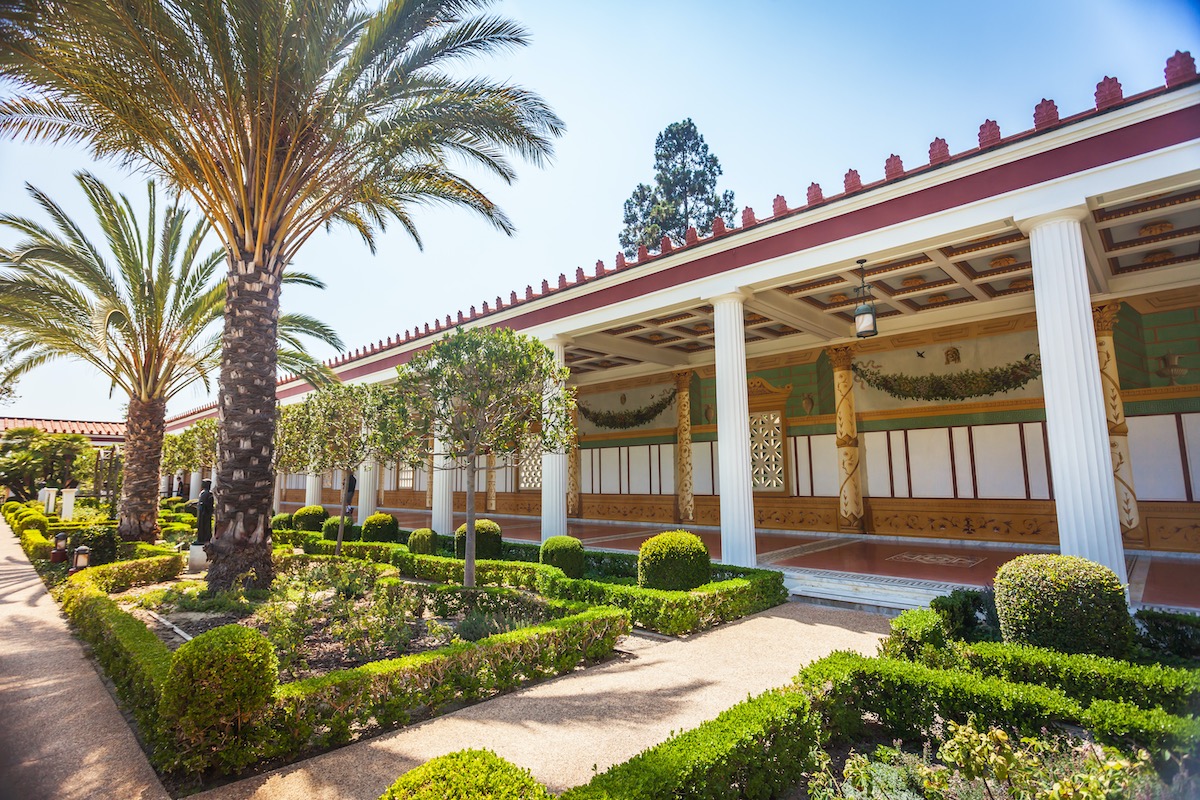 ---
11) Yosemite National Park
The Yosemite National Park is a northern California landmark and is famous for many things including beautiful Yosemite cabin rentals, hiking trails, mountains, valleys, and rivers. However, it is perhaps most famous for the spectacular Yosemite Falls.
Towering over 2,425 ft, Yosemite Falls are one of the highest and most powerful waterfalls in California. The falls roar from November through to August, with its peak season occurring in May. There are hiking trails you can explore to take you to the very top of the falls, providing spectators with sweeping views over the Yosemite Valley.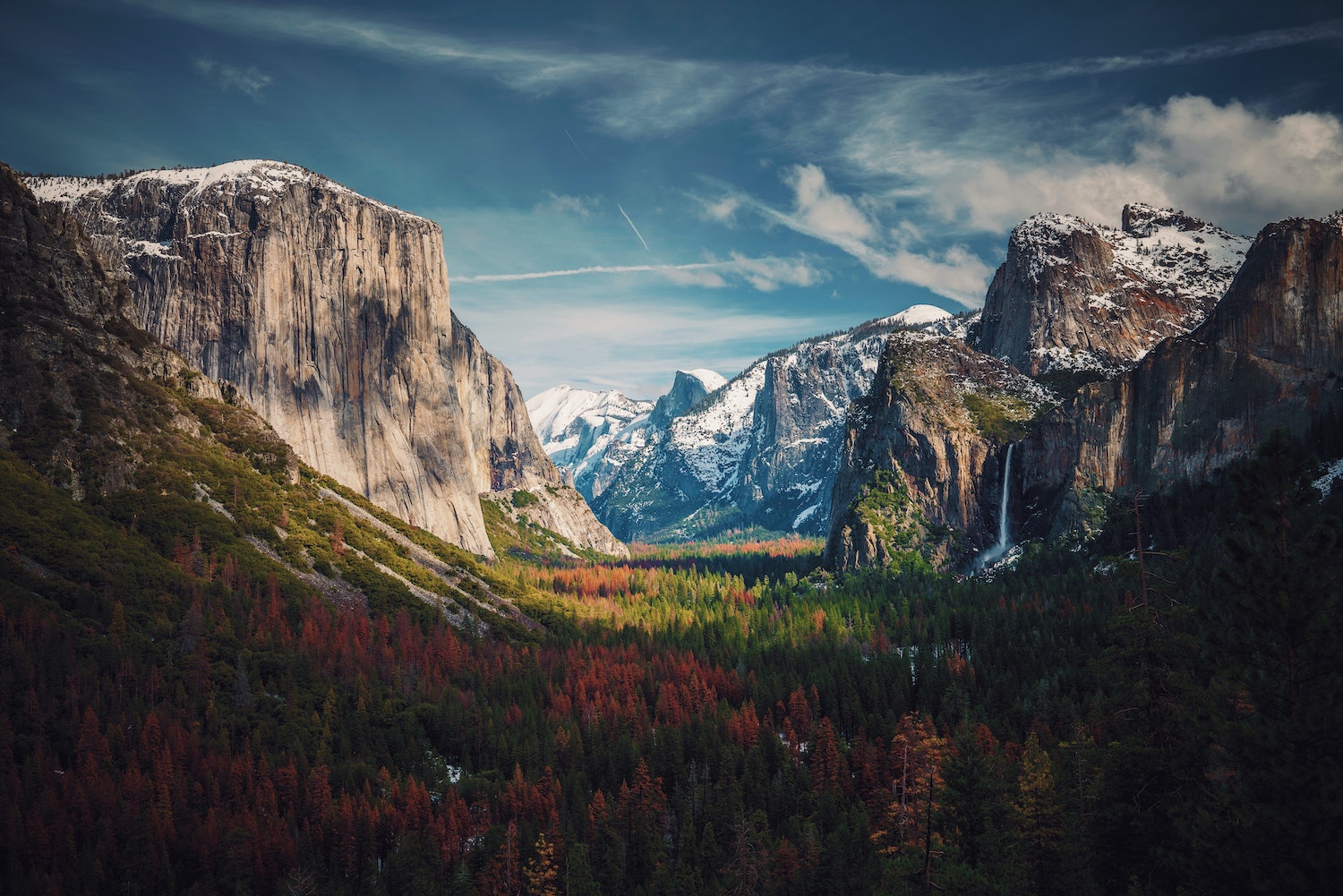 ---
12) Joshua Tree National Park
Whether you want to take a day trip or spend a night under the stars, Joshua Tree National Park is a popular landmark in California to explore. With lunar-like landscapes, epic rock formations, and giant boulders, Joshua Tree National Park is a diamond in the rough.
This southern California national park covers over 800,000 acres and overlooks the beautiful Coachella Valley. The park is also famous for some of its beautiful natural attractions. So, be on the lookout for the iconic zig-zag Joshua Trees, the fantastic Lost Palms Oasis, the Cholla Cactus Garden, and the ruins of the historic Keys Ranch.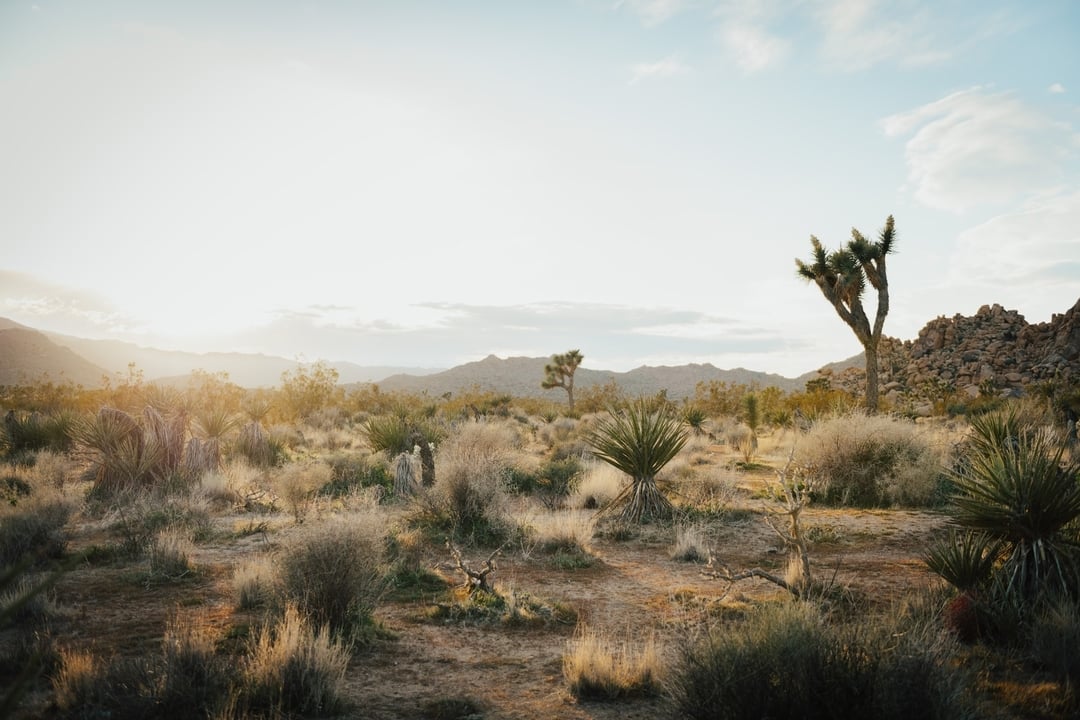 ---
13) Lombard Street, San Francisco
Excuse our French, but this is the "Crookedest Street in the World" – well, according to the locals of San Francisco at least. Lombard Street is a popular landmark in California, and the iconic destination is famous for its eight sharp hairpin turns that wind down one of the steepest streets in the Bay.
Lombard Street is one of the best California attractions bringing in millions of visitors to the site every year. Alongside those razor-sharp street edges, you'll spot perfectly manicured street gardens, the panoramic views of San Francisco, and some of the most expensive real estate in America.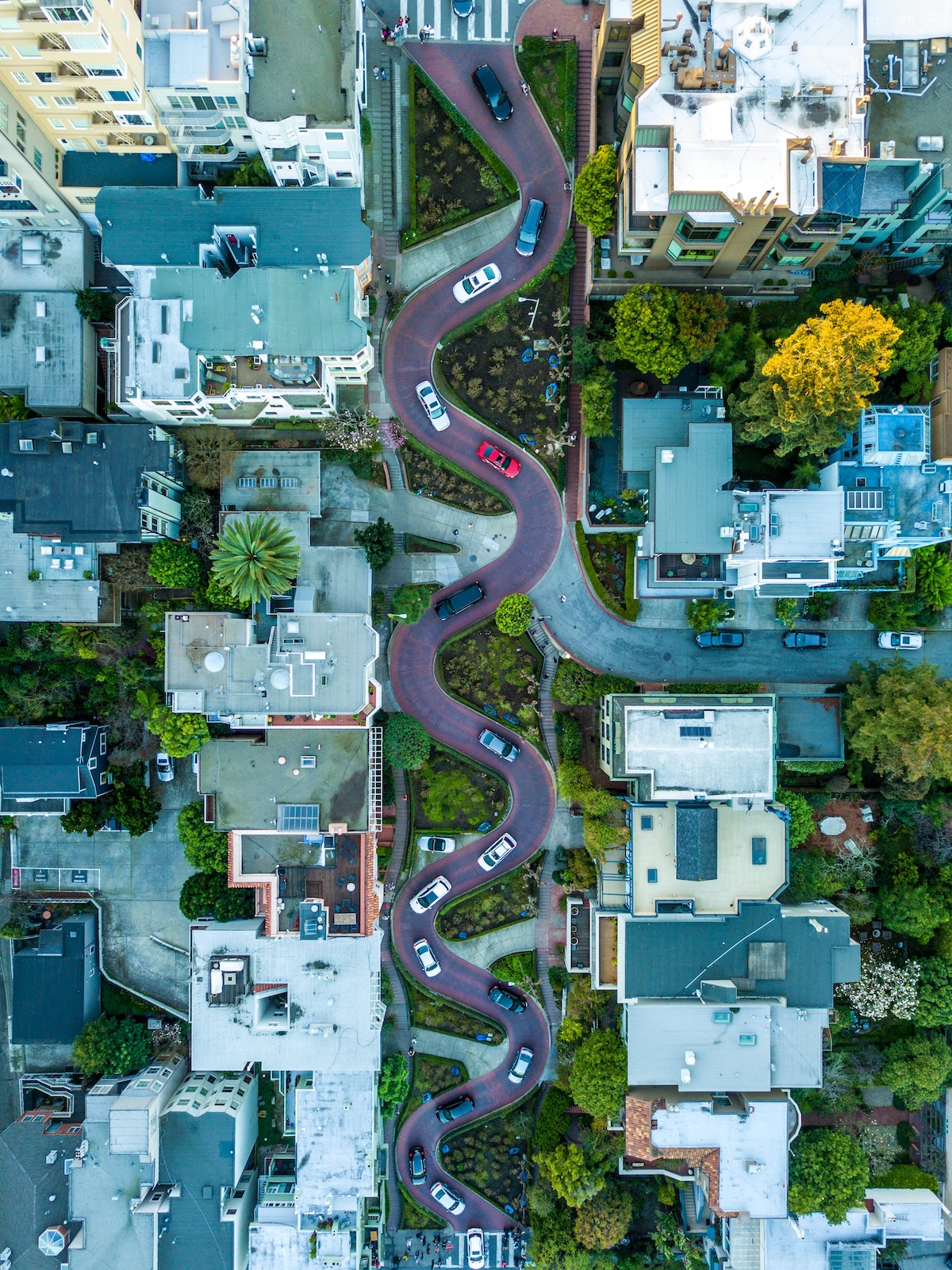 ---
14) Alcatraz, San Francisco Bay
You've read books about it, seen documentaries about it and now, here is your chance to see it with your own eyes. Alcatraz, also known as "The Rock," is a small island in the middle of San Francisco Bay with a maximum-security prison that closed in 1963.
Originally developed as a military base with a lighthouse, in 1934 it became home to some of America's most notorious criminals like Al Capone, George "Machine Gun" Kelly, and Robert Franklin Stroud (the "Birdman of Alcatraz").
During almost 30 years as a prison, there were 36 prisoners that tried to escape, but none were successful. Today, Alcatraz is one of California's historical monuments and a popular tourist attraction.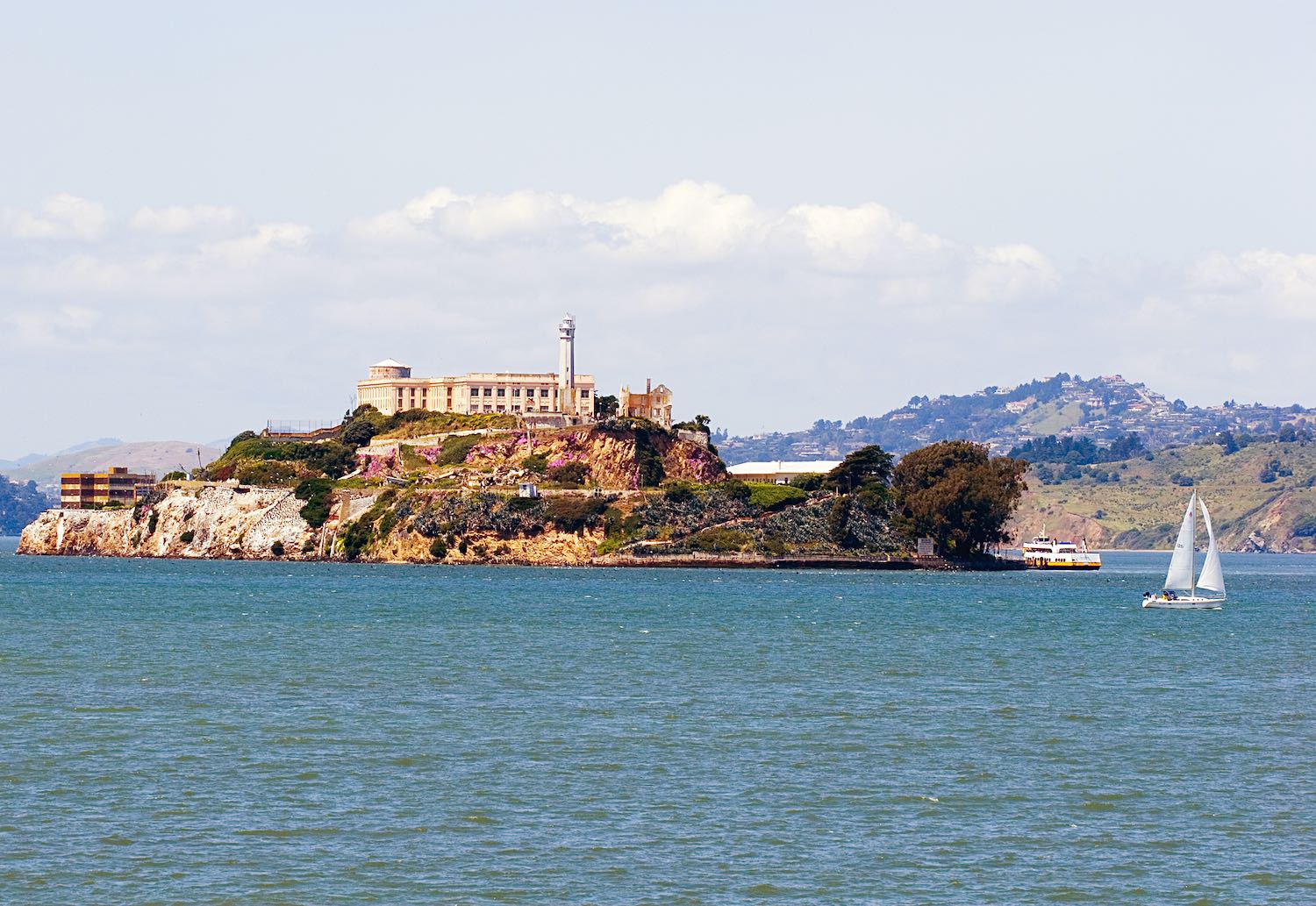 ---
15) Griffith Observatory, Los Angeles
Griffith Observatory is not only a famous site in Los Angeles but also a national landmark in California. It's a world-famous observatory with amazing interactive exhibits. You could easily spend 3 hours at Griffith Observatory seeing the views of the Los Angeles skyline, and exploring the hiking trails surrounding it.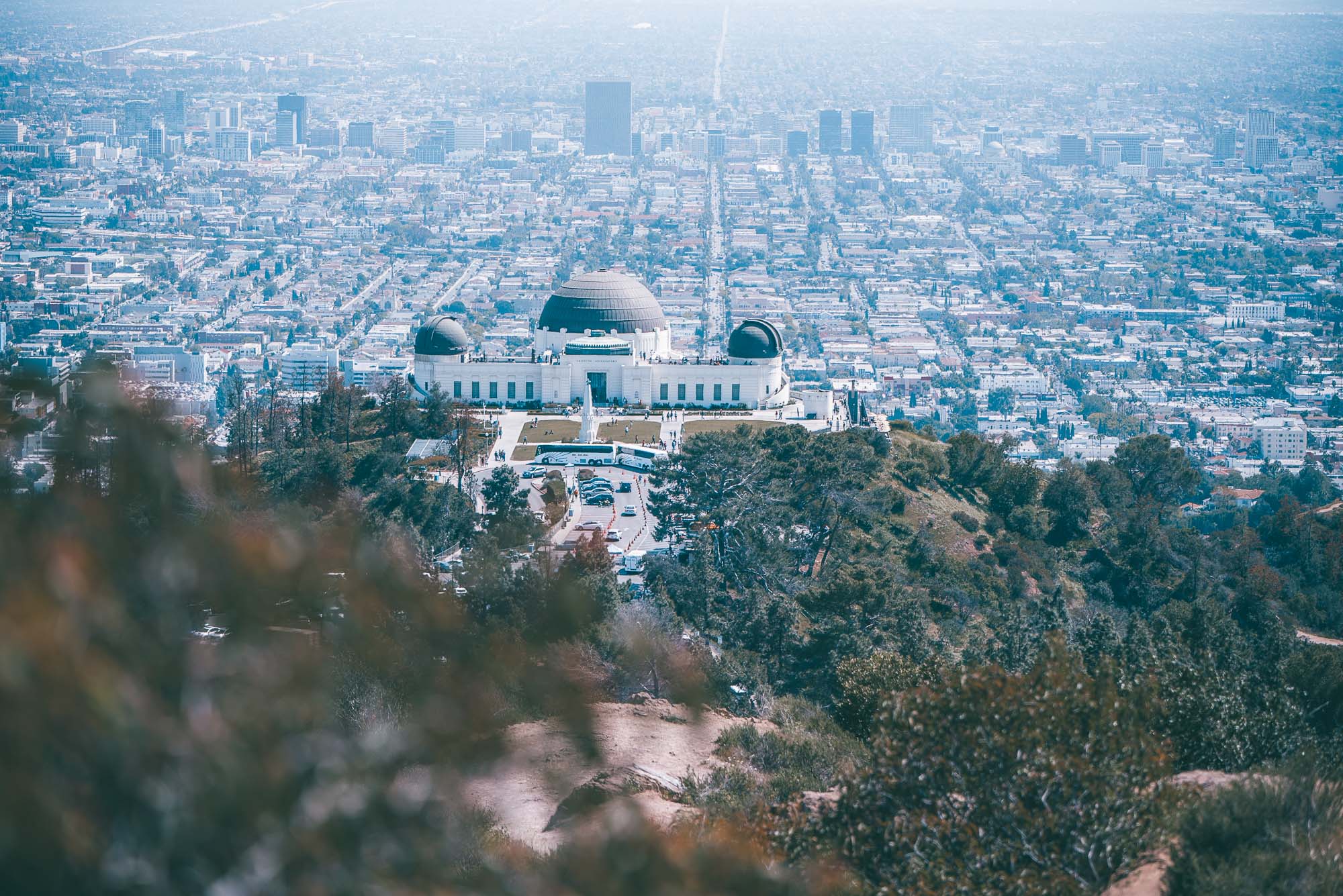 ---
16) The Huntington Library & Gardens, San Marino
Don't be alarmed to find yourself in an art museum when you enter the Huntington Library – you've come to the right place. The Huntington Library is an art museum and a botanical garden in San Marino, that features over 120 acres of landscaped grounds. Including a "Japanese Garden," the "Desert Garden," and the "Chinese Garden".
The institution was established in 1919 by Henry Huntington and his wife, Arabella, and specializes in 18th and 19th-century European art.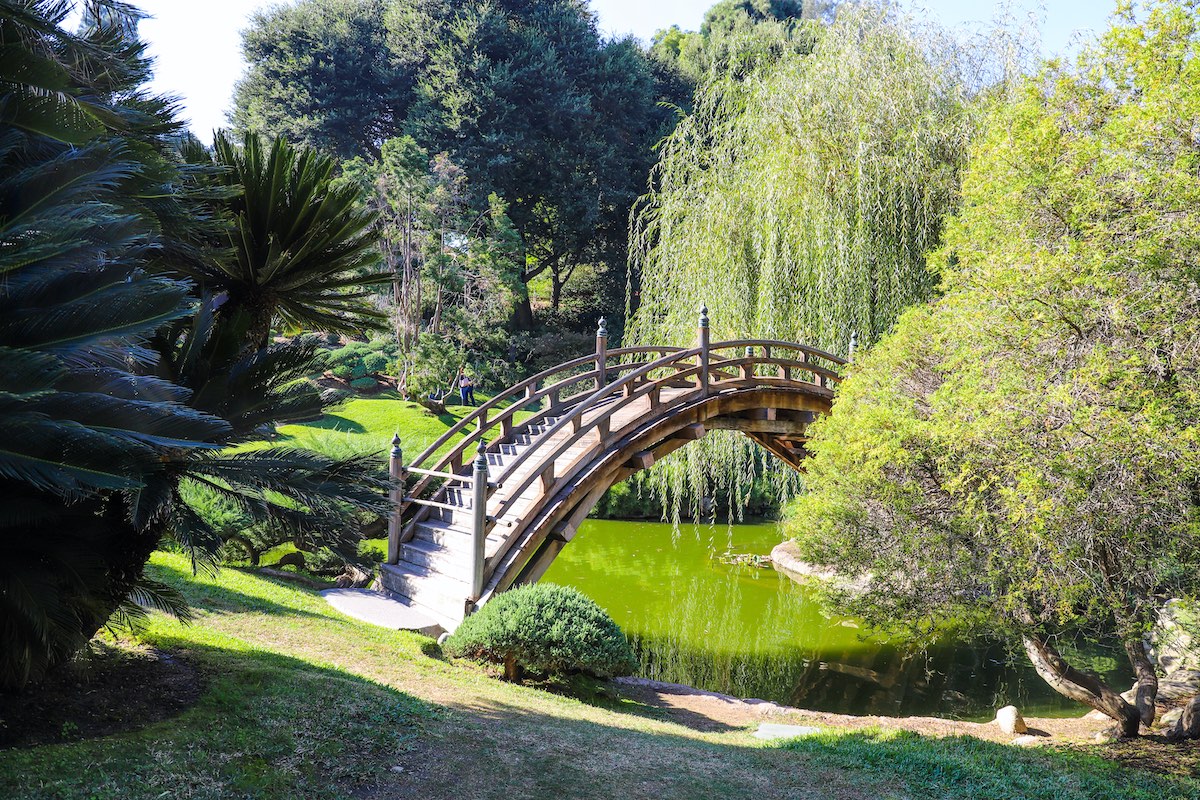 ---
17) Redwood National and State Parks
Dotted all across northern California are the most impressive Redwood Trees. Protected by the US National Park Service, the Redwood State Parks have some of the tallest trees in the world. There are also dozens of hiking trails to explore and camping grounds within the park to enjoy at leisure.
---
18) Death Valley National Park
You have got to add Death Valley National Park to your California landmarks list. This national park is a desert that stretches from Mojave desert, crossing into Nevada near the Las Vegas area. Out of the many natural landmarks in California, Death Valley National Park is also one of the hottest places on earth during the Californian summer.
The highest temperature to be recorded on the earth's surface is where the museum and visitor center for Death Valley National Park is located. So, if you can stand the heat, this is a unique must-see attraction.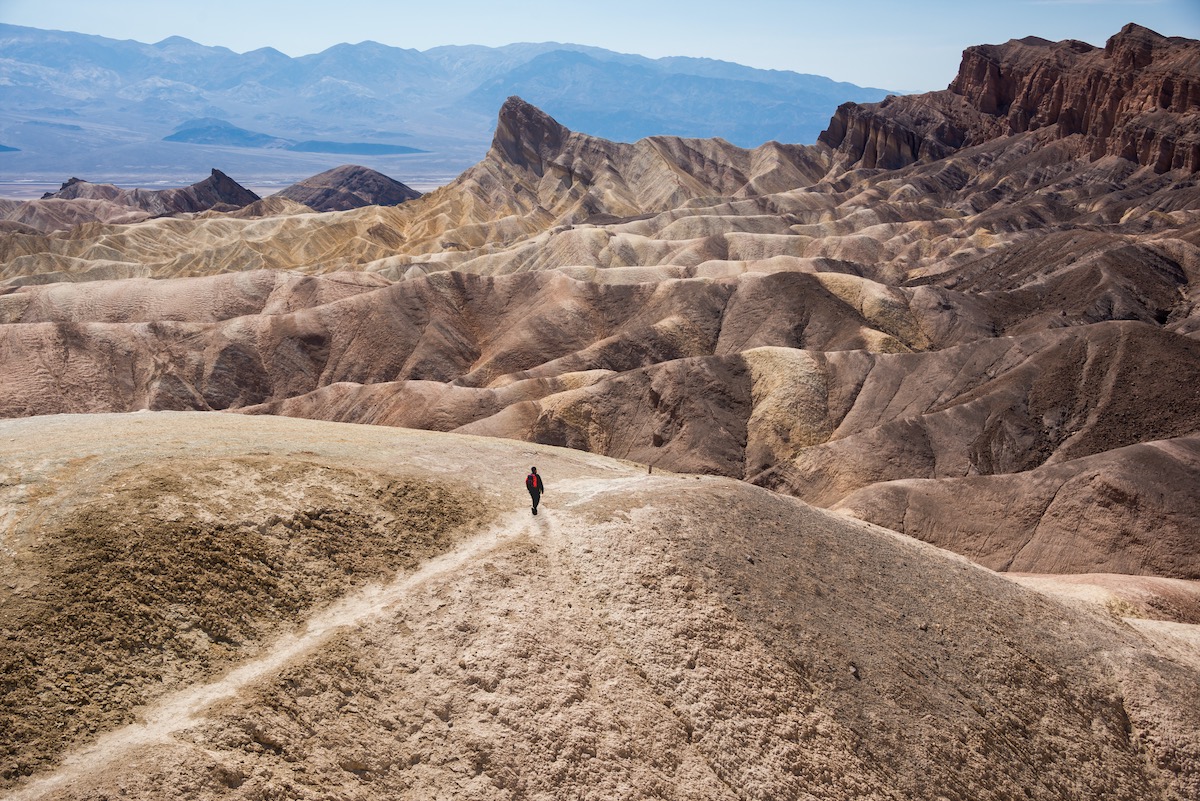 ---
20) Runyon Canyon
Runyon Canyon Park rests at the eastern end of the Santa Monica mountains. This massive park is the habitat of diverse vegetation and California wildlife. The park is filled with thriving flora and fauna, making it a gorgeous place to take a hike. But the views and wildlife are not the only reason, Runyon Canyon is a fan favorite…it's filled with Hollywood A-listers.
Because the park is just outside some of Hollywood's A-list residences, it means that celebrities frequent the canyon. This might be the cherry on top for some of you, who don't swoon at the thought of hiking. The possibility of running into a celebrity is likely and is a contributing factor to why dozens of visitors flock to the canyon every year.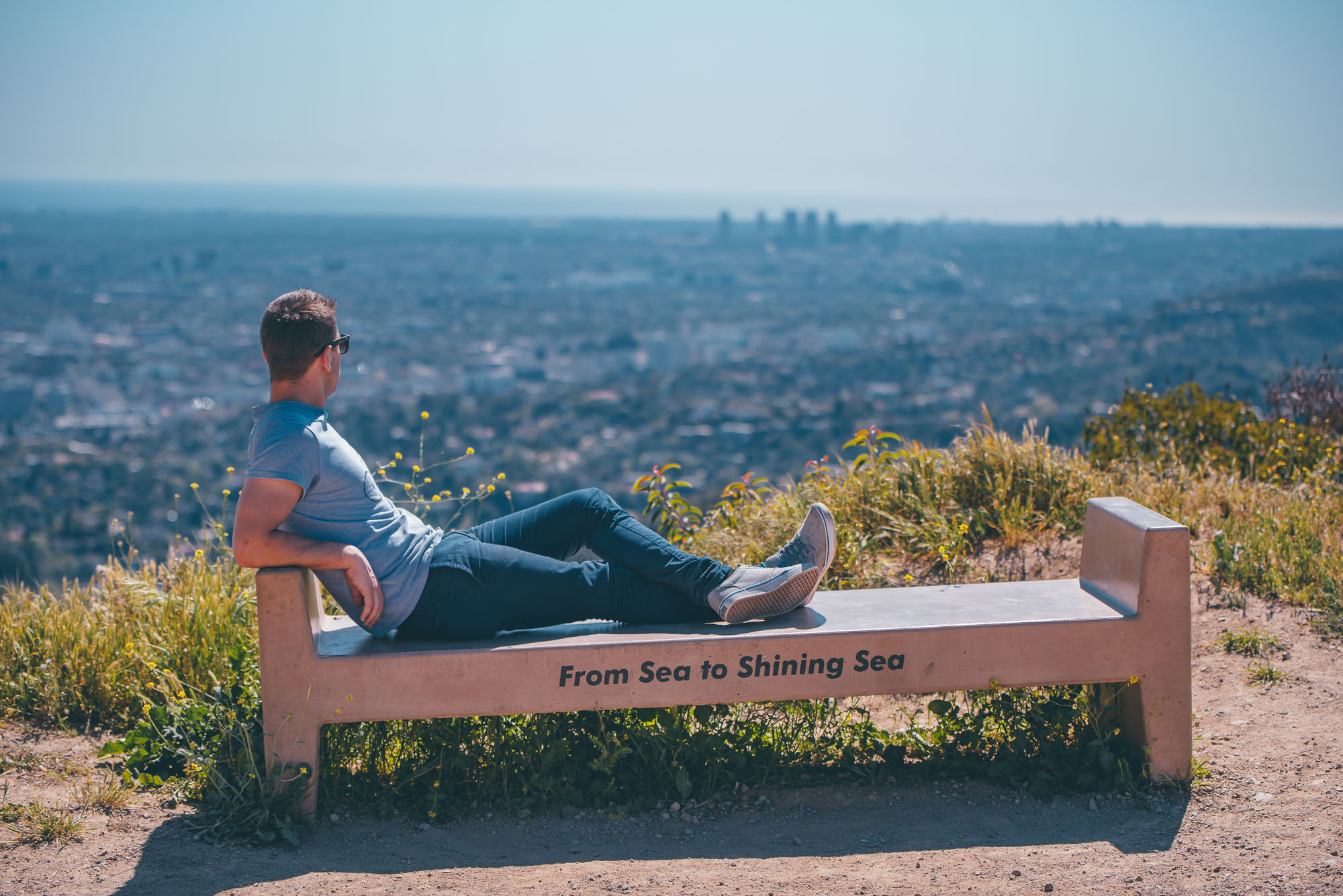 ---
21) Randy's Donuts, Inglewood
There are millions of places to chow down in California but none hold a candle to this California treasure. Randy's Donuts is an iconic landmark that sells some of the tastiest, most delicious doughnuts and treats. Even if you don't have a sweet tooth, you'll be lining up for seconds and thirds like the rest of us.
Randy's Donuts has been featured in some of Hollywood's biggest tv shows and movies and is one of the top doughnut shops in America for over 60 years.
---
Share this article with your California travel crew!
https://www.jonesaroundtheworld.com/wp-content/uploads/2021/10/Golden-Gate-Bridge-San-Francisco.jpg
1000
1500
TravelTractionsJATW
https://www.jonesaroundtheworld.com/wp-content/uploads/2017/03/logotry-1-1-300x106.png
TravelTractionsJATW
2021-10-13 19:25:08
2021-10-13 19:25:08
Famous Landmarks in California | 21 Iconic Must-See Attractions