If you are planning a new adventure through the EU, you are going to need one of the best travel backpacks for Europe. On this continent, you'll find love, adventure, and incredible food. Everyone dreams of taking a trip there, whether it's for business or for a holiday.
A quality travel backpack will keep all your essentials inside, without having to worry about taking checked luggage with you. Simply pack your bag and hop on a plane for your adventure without having to wait at the luggage pickup belts after landing.
With that in mind, here are some amazing backpacks for all different kinds of travel around Europe.
Before you start your adventure, have a look at this beginner's guide to travel hacking to make the most of your travels, as well as my guides on the Best Travel Gifts For Men, Travel Board Games, and Best Travel Accessories For Men.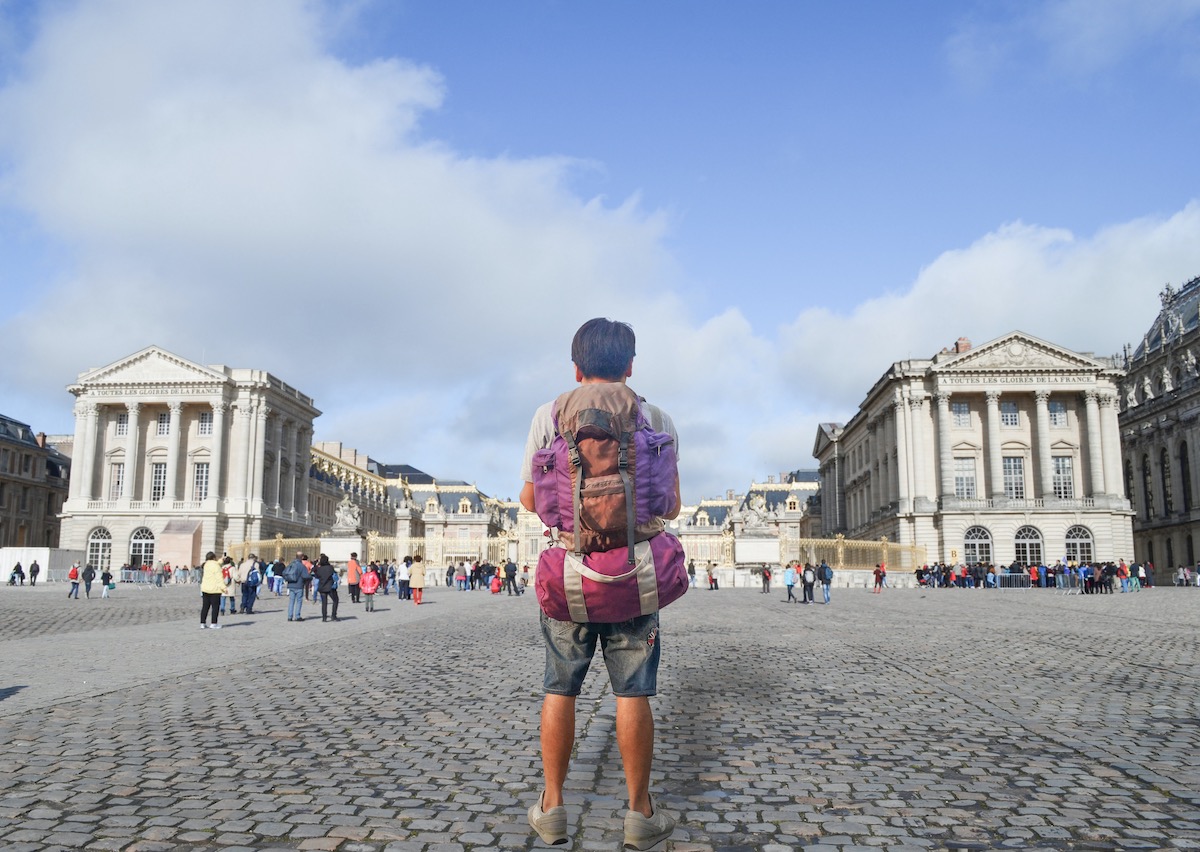 ---
When it comes to the best backpack for travel not only to Europe but in general, the Osprey Porter is a solid contender. This 46L version has all the space needed for a weekend of travel around Europe. A large U-zip opening into the main compartment provides easy access for quick packing and unloading.
There are pockets galore with this bag, ensuring there is a spot for everything. The front zippered pocket is perfect for all your travel documents and your favorite book. You know that a bag is built for travel when it has a stowaway harness allowing you to tuck all the straps away during transit so they don't get caught on anything.
Throw in that this backpack only weighs 3.4 pounds, why would you not want to get one of the best traveling bags for Europe?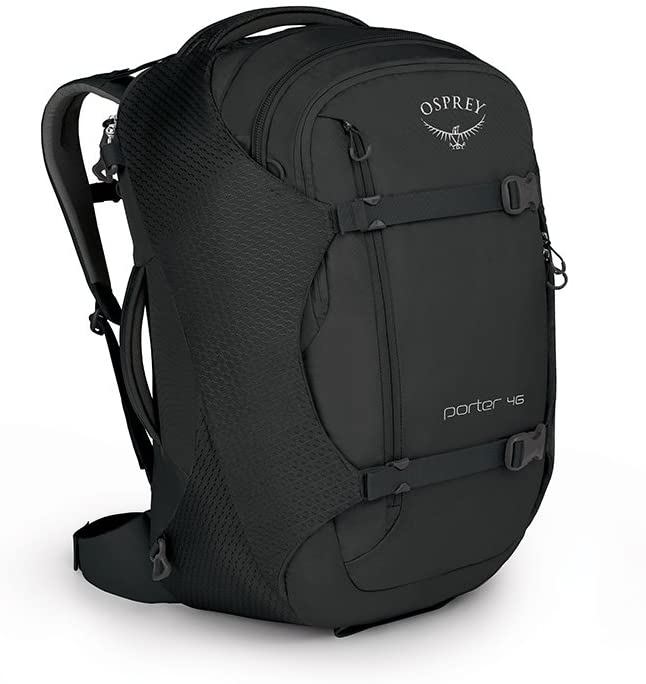 ---
For those seeking adventure and planning on exploring Europe, this backpack will be ideal for those ventures. This bag is built to last, being made with durable water-resistant nylon and a double-bottom layer, ensuring you can pack even more. The spacious 40L capacity is surprising considering that this lightweight travel backpack folds up and can be stored in a small pouch.
There is a range of colors to highlight your individuality and make you stand out on any day trip, so your friends will always be able to spot you in a crowd. The multi-compartment design ensures space for all the travel bits needed. And it even has a waterproof pocket for separating any wet items. If you have been browsing the different backpacks for Europe, this pack is a winning choice for your travels.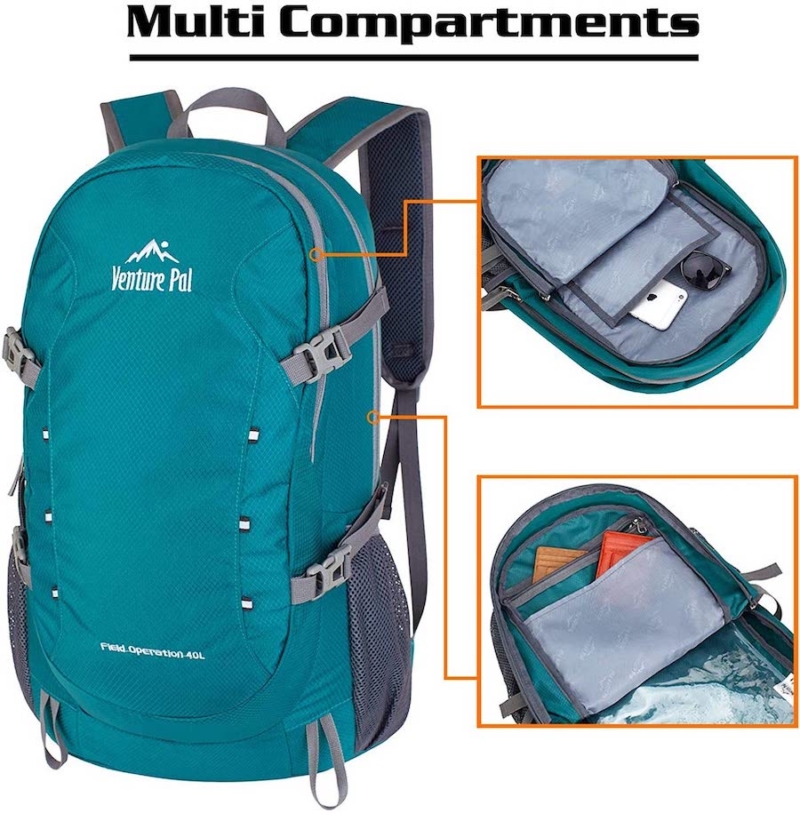 ---
Thule is synonymous with travel and exploring, so it makes sense that they would make one of the best travel backpack options. This carry-on-sized 40L travel bag is built and designed with the avid traveler in mind. It features built-in hidden compartments to keep your passport, cash, and any other valuables safe. There are even external carabiner attachment points for added storage.
Another safe zone compartment with mesh pockets is inside for small valuables such as your phone. This design has a luggage-style organization system to allow for easy packing and compression straps to suck it all together. If you tend to pack heavy, there are 60L and 70L versions as well but for most this should be sufficient space.
This bag is for those who prefer an understated look that won't make them stand out. While also providing the best travel storage and convenience, this is the Europe travel backpack to have.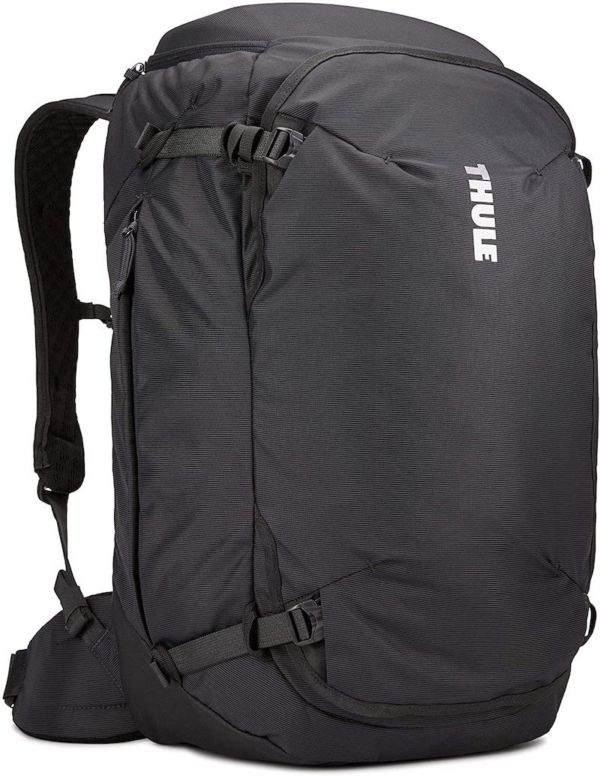 ---
For those that are climbing mountains in the boardroom on weekdays and climbing the alps on the weekend, the Inateck backpack works in all scenarios. The design meets all carry-on requirements and opens like a suitcase to allow for easy packing and security screenings. Compression straps mean you will be able to squeeze it into those overhead compartments.
If you like to be organized, you can make use of all the internal compartments to keep all your items in their spots. There is a waterproof cover included to keep your bag and its contents dry. This is ideal if you are a businessman who travels frequently to and around Europe. So, if you are needing a pack that you can take from work to adventure on the weekend, this is the best backpack to travel Europe.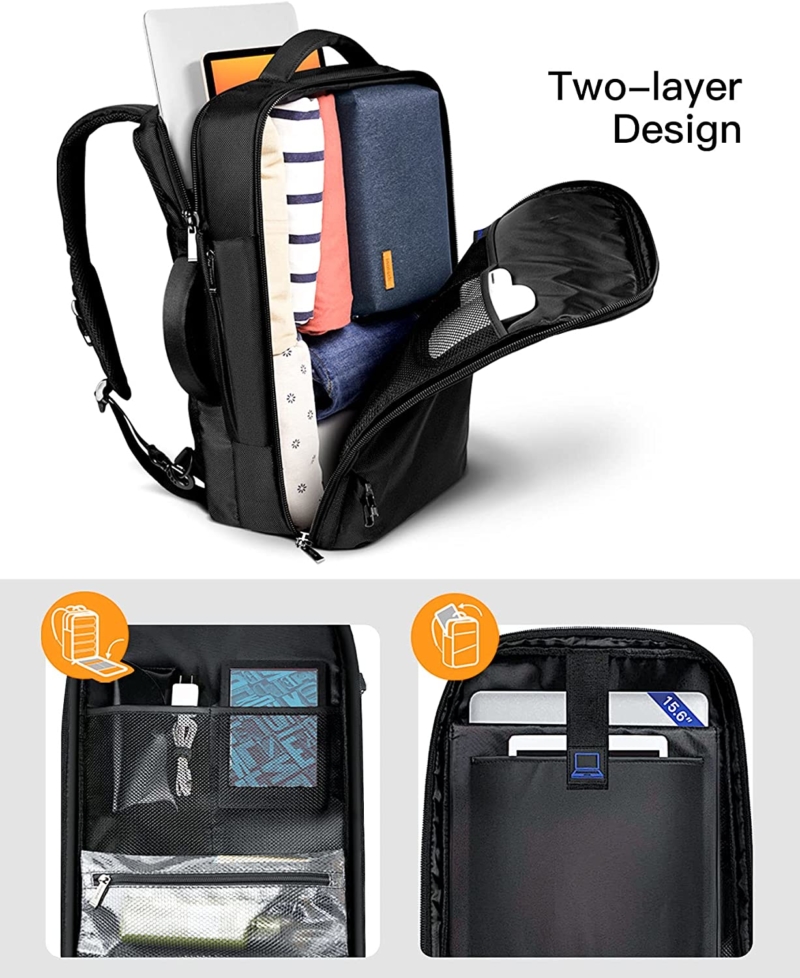 ---
Living a life on the move can be challenging at times with storage and ease of use being paramount to that lifestyle. Luckily, this bag can switch between being a backpack and a duffle bag for added versatility.
This innovative design is packed with features like a full perimeter zipper and even an RFID safe pocket for all your essentials. This is a spacious 40L bag that is built to withstand all your trips for years to come.
The convenient side pocket is perfect to organize your small items and have easy access to your laptop to pull it out for security. The size of the bag is meant to accommodate trips from three to seven days, with space for an extra pair of hiking shoes. Forget traveling rucksacks when you can have a backpack like this.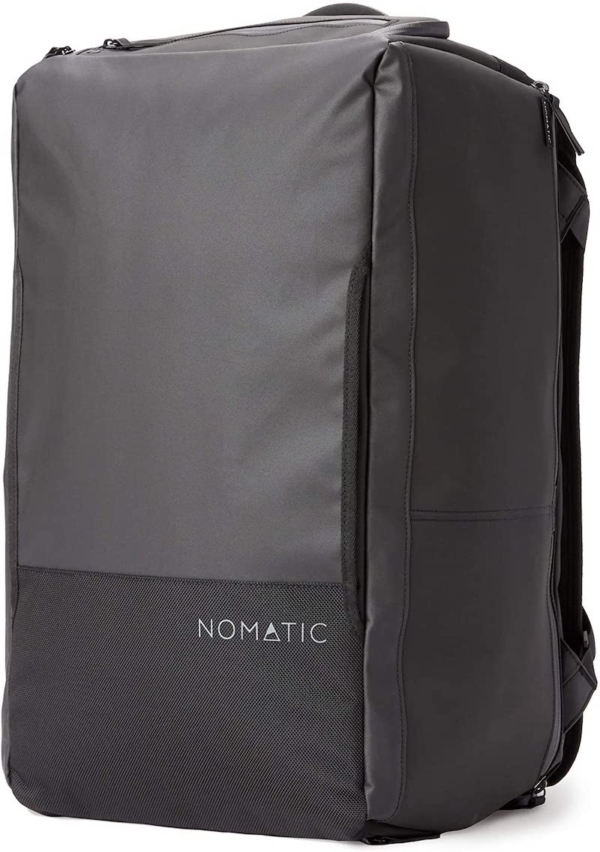 ---
Built for the adventure traveler, the Cotopaxi Allpa is one of the best backpacks for travel in Europe. It is the perfect size to be a carry-on and is built to last years of traveling with a few added features.
A specially designed harness system will distribute the weight evenly to keep you comfy on your travels. The design resembles a suitcase but is made within a backpack form.
This travel pack opens up to show a zippered mesh compartment on one side and a subdivided zippered mesh compartment on the other. They all open outward to help with packing and for all the over-packers, there is a zipper gusset to create compression. This should help close the bag when it's packed full. All zips have theft-proof webbing over the openings to keep unwanted guests out.
This pack is full of features and will make any traveler happy on their adventures to Europe. When you find out that it also has a rain cover to keep everything dry, how could you say no?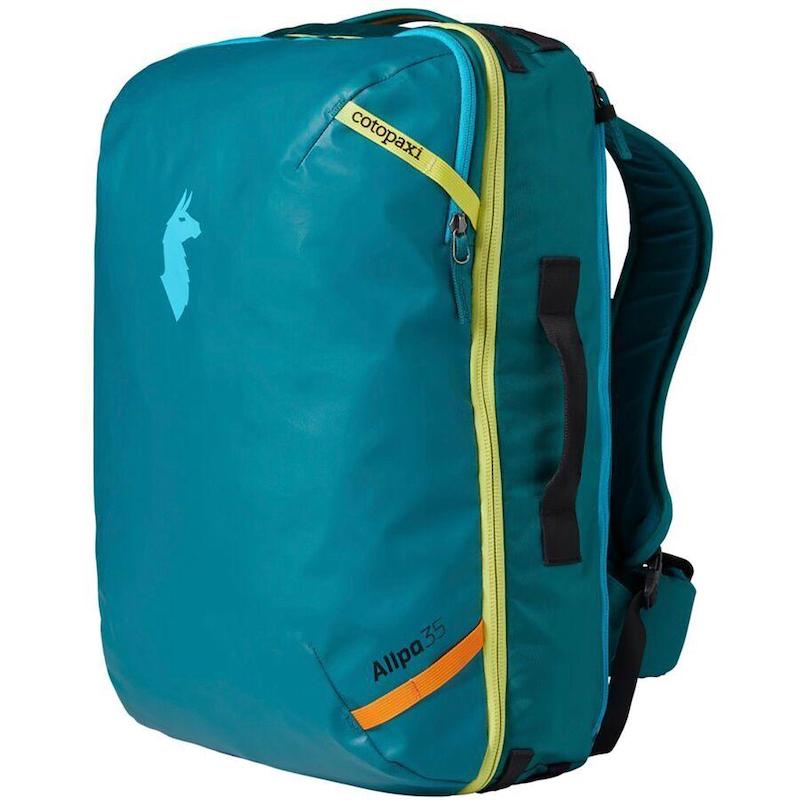 ---
The Asenlin is on the larger side but still meets the requirements to be a carry-on travel backpack. For those that love to be organized, this travel pack comes with three built-in storage compartments with a zip enclosure that allows it to fold open for easy packing. The opening means less time spent opening all the different compartments for security.
This makes it one of the best backpacks for travel with even more storage for your laptop and a small front pocket for smaller items. If you are looking for a durable bag that will last you for plenty of weekend trips around Europe, this is a pack that will serve you well. Carry it by hand, on your shoulders, just choose to carry it with you on your next travels.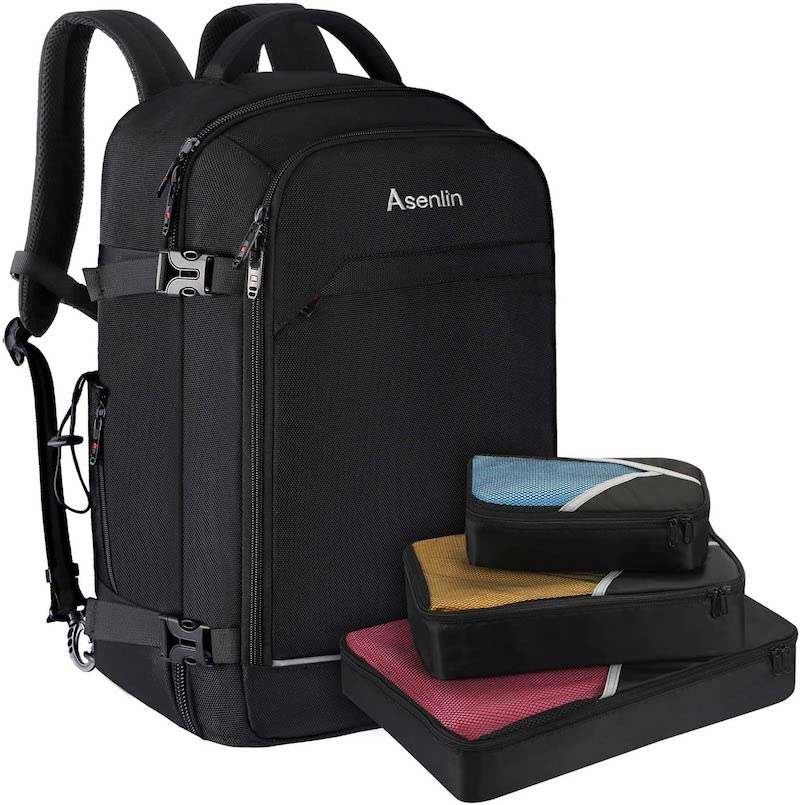 ---
For the techies that love to travel, the North Face Surge backpack is the backpack for you. This 31L pack is for the weekend traveler that loves to take their technology with them. The main compartment will hold a fair amount with two fabric pockets that will help hide away your contents.
Easy access to the storage pockets on the top means you will breeze through security. Are you a tech lover that needs some storage for your devices on your next adventure? Then this is the bag for you.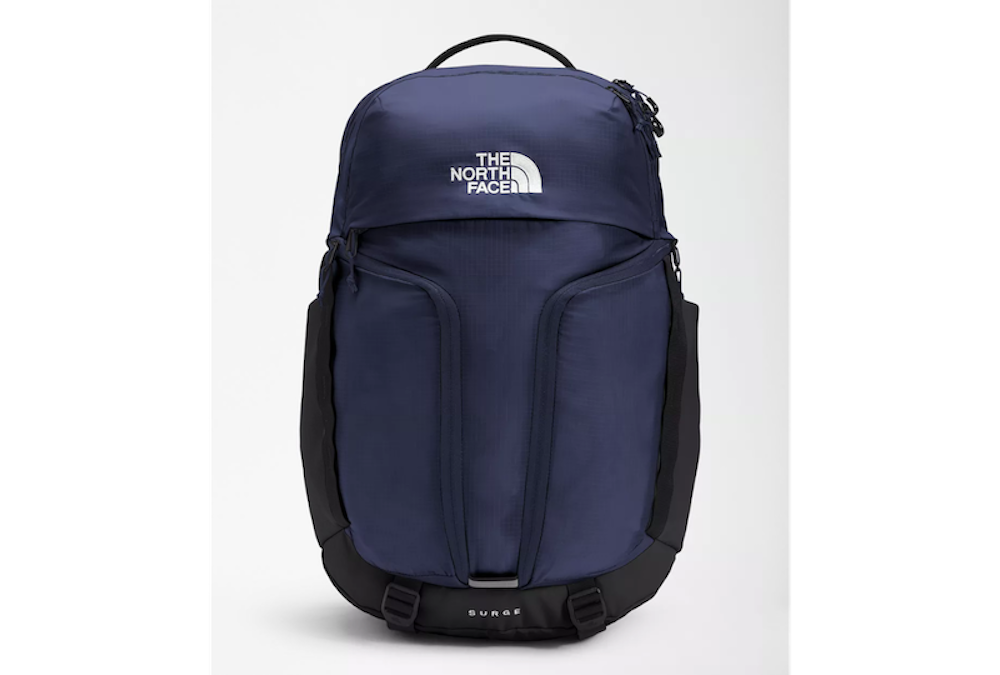 ---
If you love pockets, this is the best bag for travel because it has over 20 pockets and three main compartments. This 50L pack is TSA approved so will be allowed by your side on your flight.
The best part is that there is an external USB port with a built-in cable to keep your devices all charged up for the flights ahead. Add in some compression straps and you can be sure to squeeze it into most places.
If you are a student who goes from classes to travels, this is a bag that will serve you well. The capacity is mind-blowing with this backpack, so anyone who loves to be prepared for anything will have a lot of fun. Even doomsday preppers might say that there is too much space. Are you the traveling backpacker who will be able to fill this bag?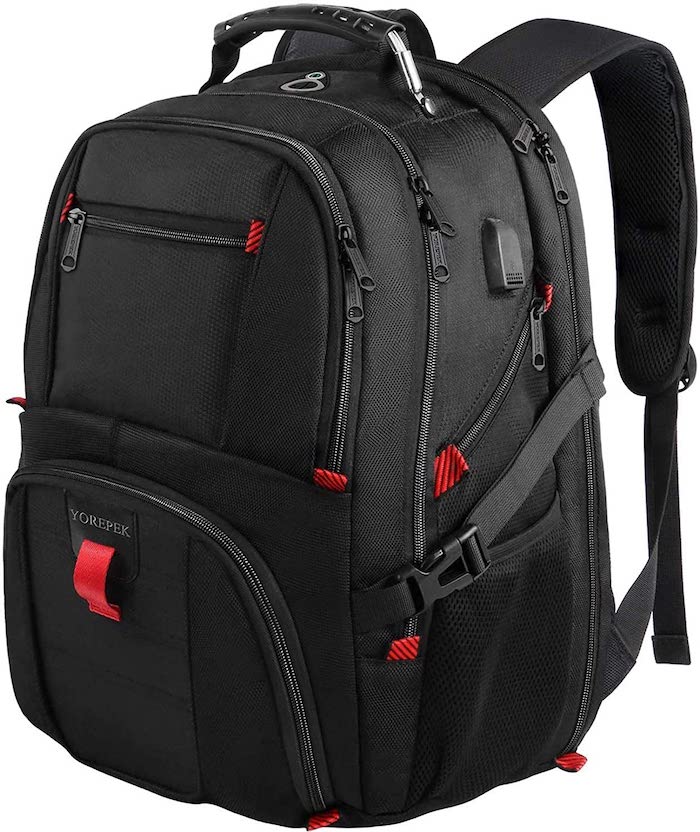 ---
For the fashion-conscious out there, the Hynes Eagle is a stylish travel backpack that is designed to make your travels smoother. This 45L backpack is the perfect carry-on for a weekend away in Europe, whether it's for business or pleasure. If you are worried about your valuables, there is a combination lock with double metal zippers to protect them.
There is a roomy main compartment that has an X tie-down strap to make sure that your clothes don't go flying around. Don't worry, it can also hold your laptop, as long as it's not bigger than 15 inches. This is a reasonable and stylish travel bag, will you give it a try and add it to your adventure?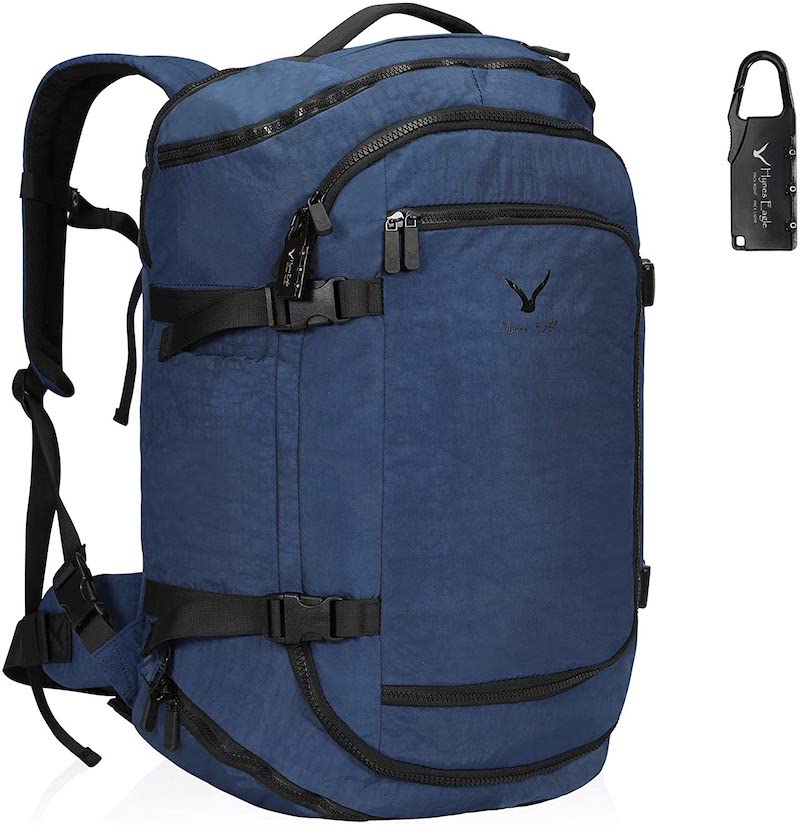 ---
If you are looking to travel for longer than just the average weekend getaway, the Mondase travel backpack is a handy bag to have. It has a high capacity with a durable construction, making it a contender for the best backpack for backpacking Europe. When not in use, it folds up into the small storage bag that it comes with.
The main compartment is big enough to carry a majority of your items with two side pockets for any water bottles. There are top pockets as well for easy access to any small items that you need to get to quickly. If you are heading into the alps, maybe some of the extra space that comes with this backpack is just what you need.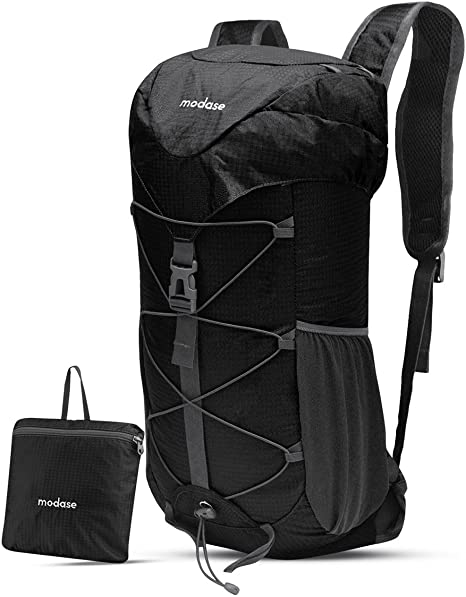 ---
For the ultimate week-long adventure, you need a backpack that will be able to hold all the essentials. If there was a backpack made for backpacking Europe, the Kelty Coyote is one that won't let you down. This 65 Liter backpack is for anyone that is planning a backpacking or hiking trip with ample storage space for all your essentials.
This bag has tons of pockets for all your odds and ends, and has a tailored fit. A ventilated back ensures you will stay cool. Plus the adjustable fitting will ensure your comfort when on the go. This would have to be checked luggage with its size, but this travel pack is aimed at those travelers who plan on exploring off the beaten track.
If you want one of the best backpacks for backpacking Europe and enough storage that you even have a spot for your sleeping bag, this is a bag to invest in. This is the type of bag that you would take on an inspired two-week backpacking trip in Europe.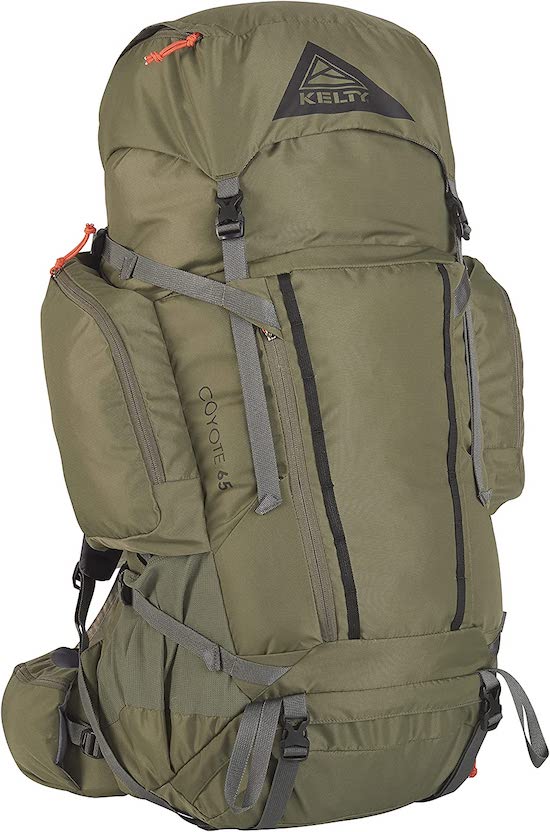 ---
The name of this bag says it all, you can throw everything but the kitchen sink into this backpack. This is a heavy-duty style backpack with various specialized pockets and even a few metal loops on the outside to attach items to. It is a versatile backpack for a Europe trip, whether it's an overnight trip or for an extended excursion.
There is a special hard media compartment that has reinforced zip and clip enclosures to ensure your technology stays safe. If you are the type of traveler who likes to be spontaneous and take things as they come, this pack is the best backpack for Europe. Plus a padded back and adjustable mesh-lined straps will keep you comfy and cool.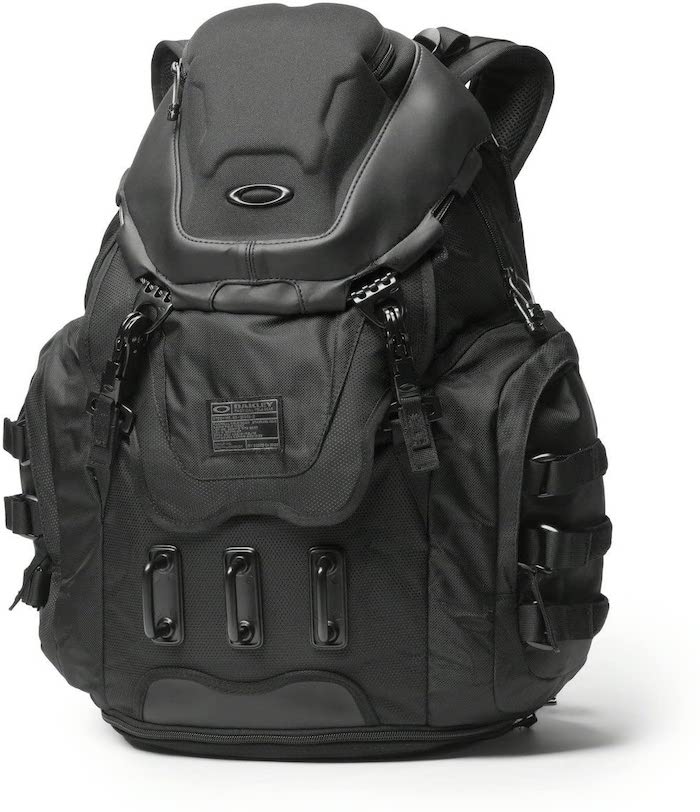 https://www.jonesaroundtheworld.com/wp-content/uploads/2021/09/Best-Travel-Backpack-for-Europe.jpg
852
1200
TravelTractionsJATW
https://www.jonesaroundtheworld.com/wp-content/uploads/2017/03/logotry-1-1-300x106.png
TravelTractionsJATW
2021-09-21 21:22:54
2021-09-21 21:22:54
The 13 Best Travel Backpack for Europe  | Lightweight Packs