There are a number of travel accessories for men that can make their lives a lot easier while on the move. When it comes to traveling, men are notorious for not bothering too much about packing and making sure that they have everything.
Boys and their toys are a real thing, especially when it comes to all the gadgets out there; that's why this list has a few of them. There are also a few sensible items that mothers always warn to never forget to pack. With that in mind, here are some traveling essentials for men.
While you're here, why not have a look at this beginner's guide to travel hacking to exploit these accessories even more?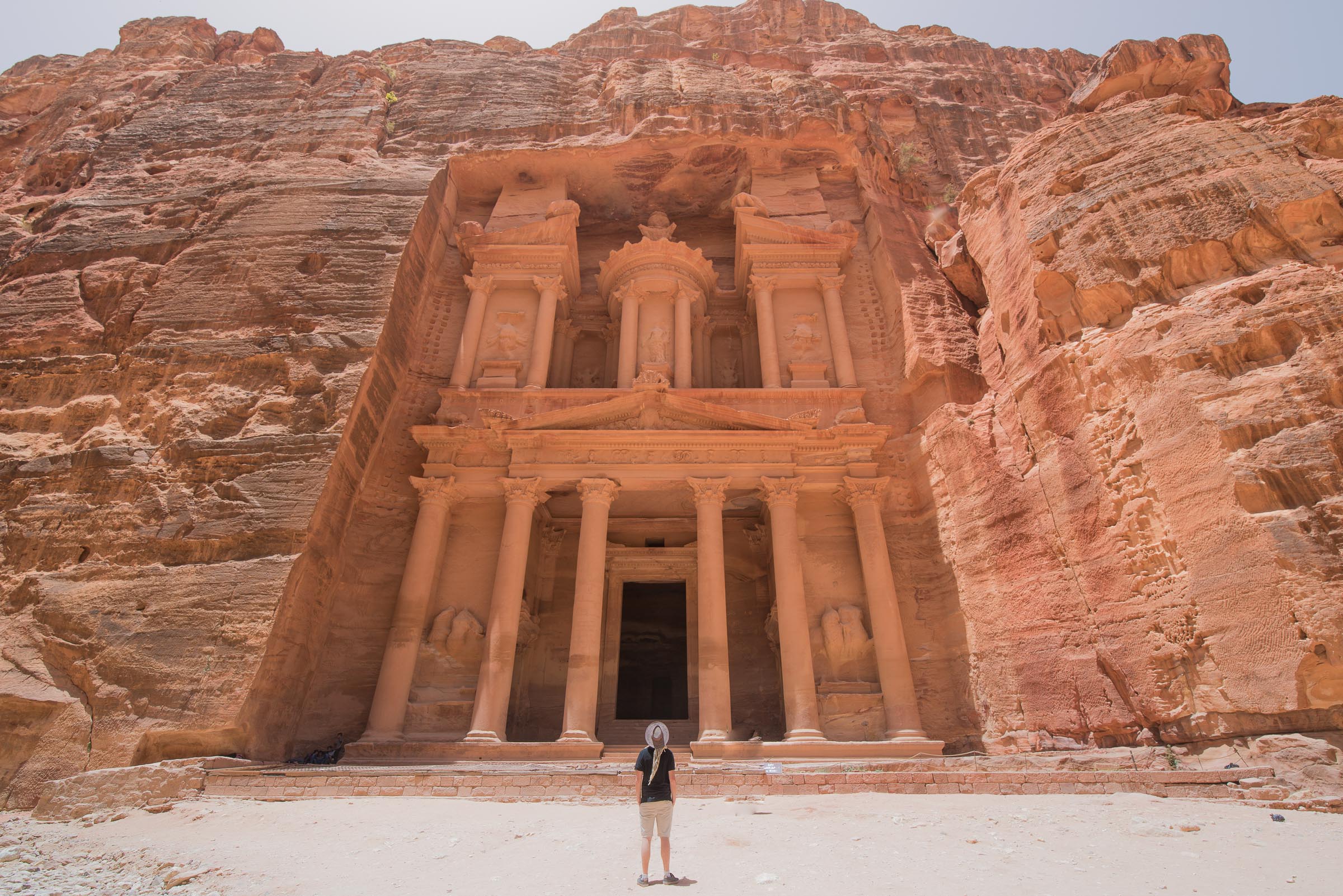 ---
Everyone needs a little notebook to jot down ideas while on the move. For those times when you want to do it the old-fashioned way and put thoughts and ideas from pen to paper, include this small notebook as a staple in your travel gear.
No need to worry about the battery dying on this pocket-size Moleskine notebook, just blank pages to fill and the creation of reference points to come back to in the future. A little mind journal is a good way to keep track of your thoughts and document them as you travel. So, why not start one now?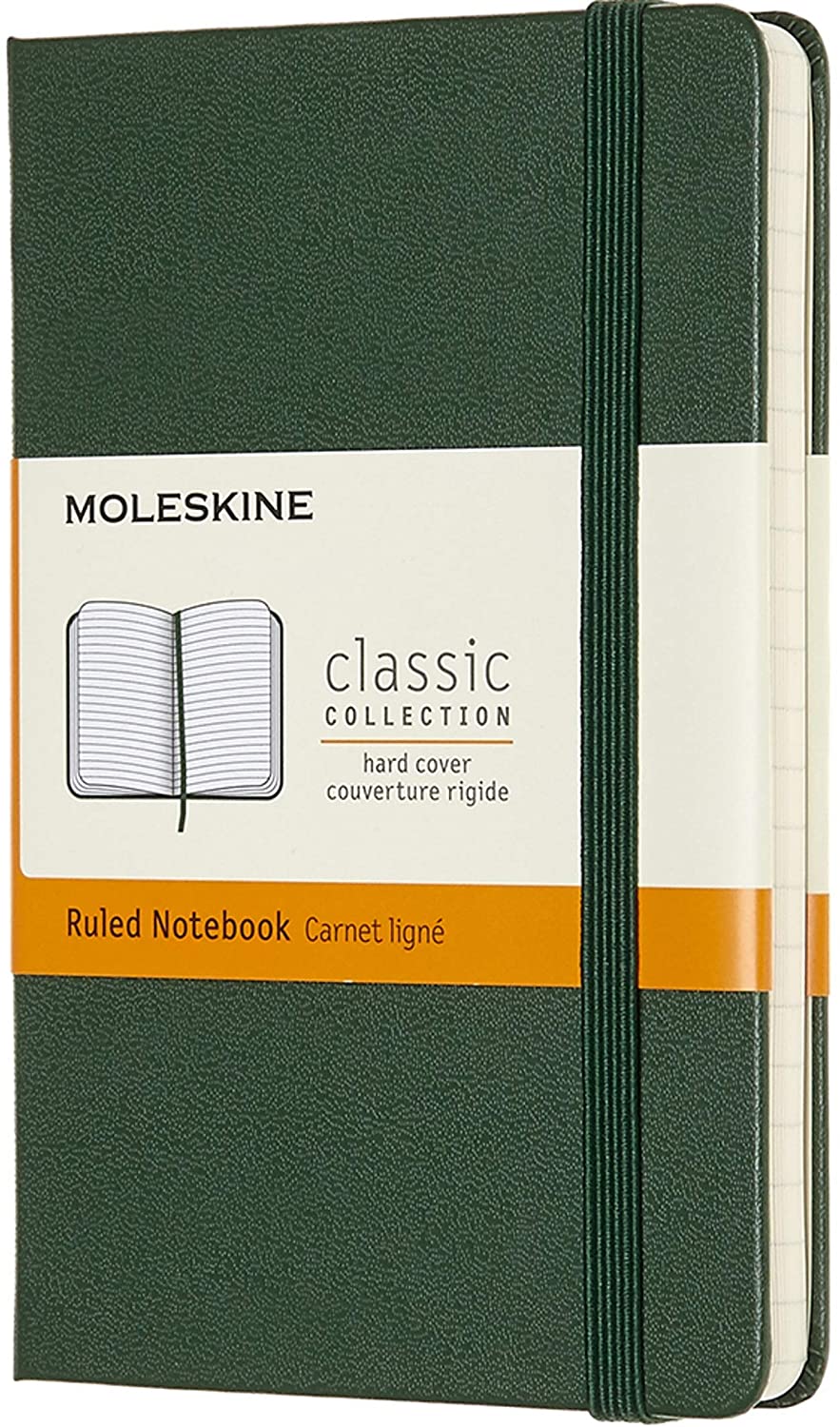 ---
Every man needs a toiletry bag, not only for the organization but to keep his toothpaste or shampoo from leaking out over the contents of his bag. Men's leather travel accessories, such as this Buffalo leather toiletry bag, also impart some style and status on your travels.
Wandering around late at night, after arriving at a destination, just to find some toiletries is not a good way to start any travel. Bringing them from home in their own dedicated space means less time asking for a toothbrush in a foreign language and more time recovering from your flight. So, add some style to your toiletries and make life easier by grabbing one now for your next trip?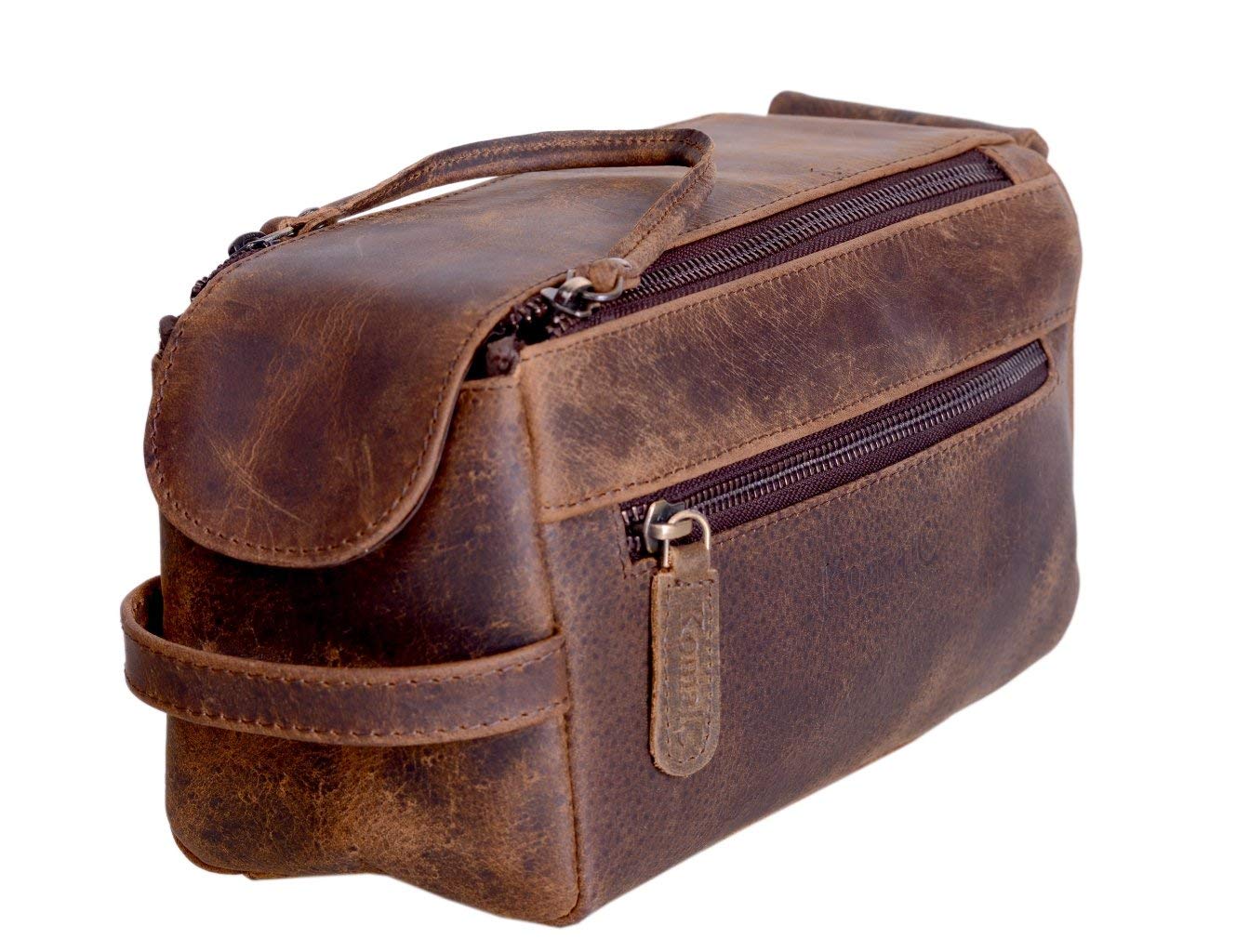 ---
Yes, a beard grooming kit is a real thing and surprisingly important in maintaining everything beard-related, from those great big bushy beards to a 5 o'clock shadow. This Beard Reverence kit contains everything from beard oil and wash to the necessary tools to keep your beard clean, neat and tidy.
Don't arrive looking scruffy, rather arrive with a beard befitting a king. So, embrace that inner Honest Abe and check out this kit to make sure your glorious beard doesn't suffer. Using one of these luxury travel items is a must for any man with a beard. Take a look and your beard will thank you for it.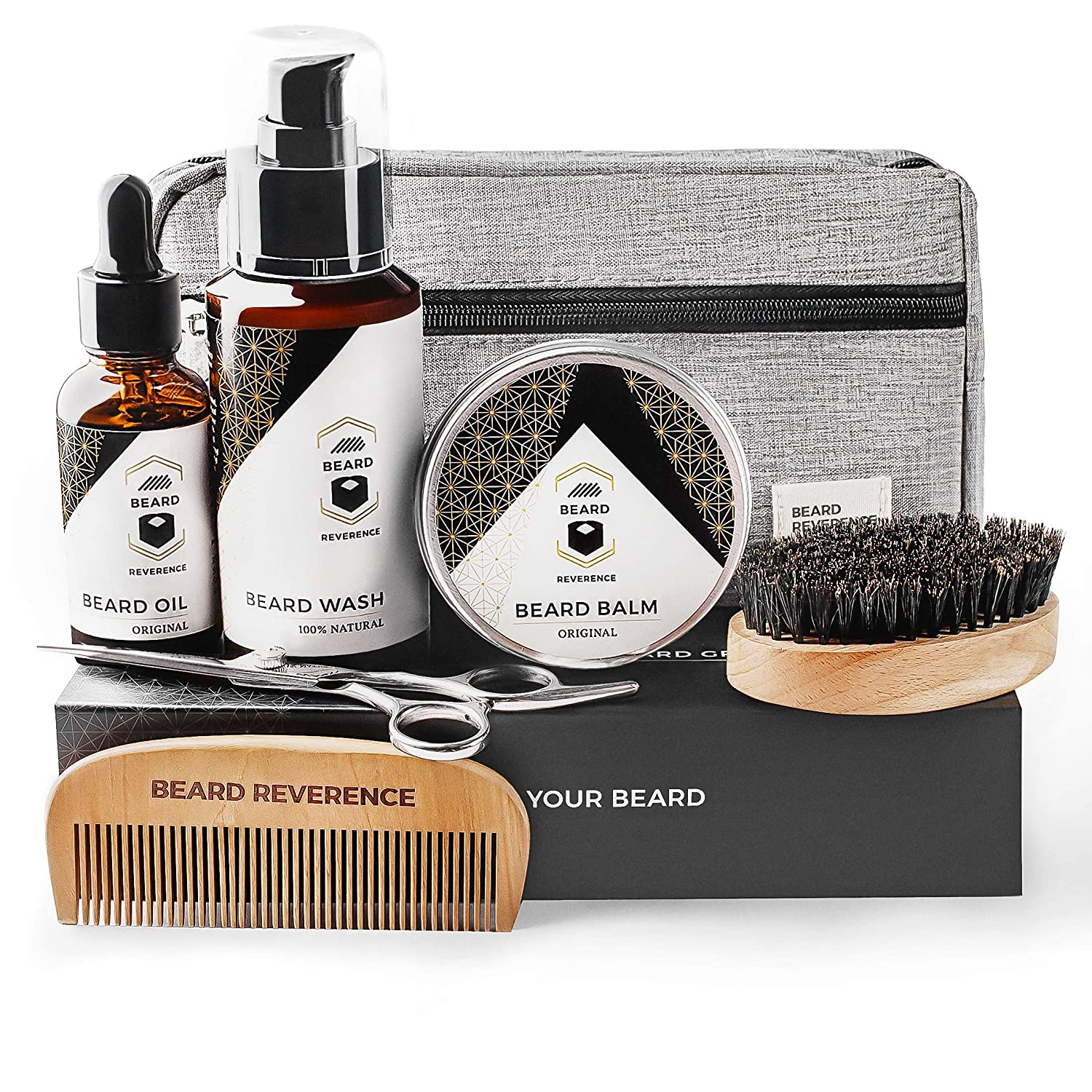 ---
If a beard just isn't an option and the clean distinguished look is desired, then a travel-size Braun Electric Razor is perfect.
This is one of those travel essentials for men that they should definitely keep in their toiletries bag. Sure, the Travel Electric Razor could be considered one of the luxury travel accessories on this list but why use a razor and shaving cream when this is available?
All that is needed to ensure beard-free travel are 2x AA batteries and a quick rinse under running water to clean the razor. Fear the 5 o'clock shadow no more by packing one of these into your bag.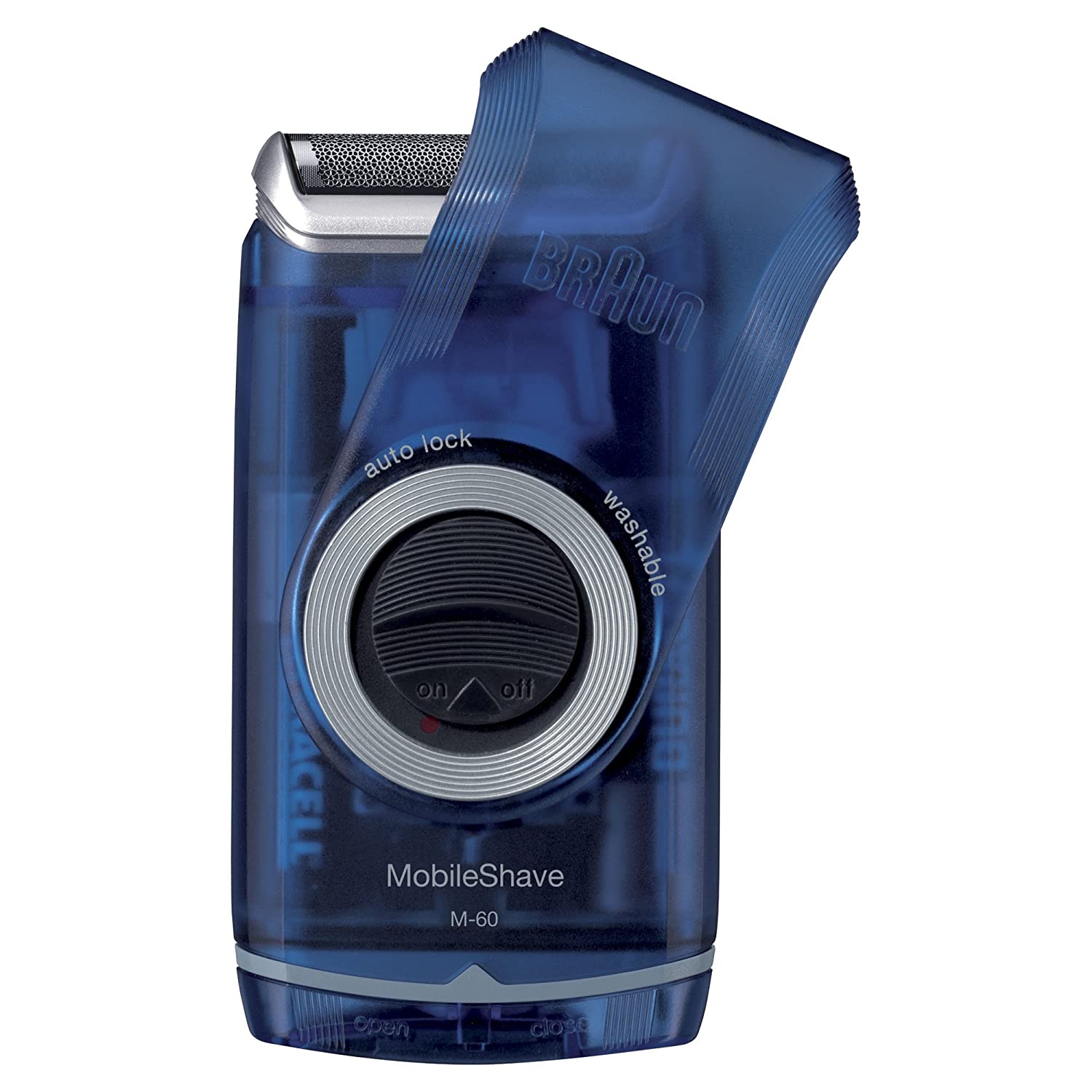 ---
No one, let alone men, wants to spend ages walking around stores looking for the basics. Men tend to be very vocal when it comes to how much they hate shopping.
Thankfully, this Men's Convenience Travel Kit is here to save them from trudging around the mall in misery. It contains all the grooming essential toiletries needed and is a travel must-have for travel gear for men. All the products are well-known brands and are made in TSA-compliant sizes.
Think of this as a one-stop shop for all your hygiene needs and avoid the dreaded queues for a few basic necessities after landing. Take advice from the scouts, be prepared, so strategically plan ahead and take one of these along?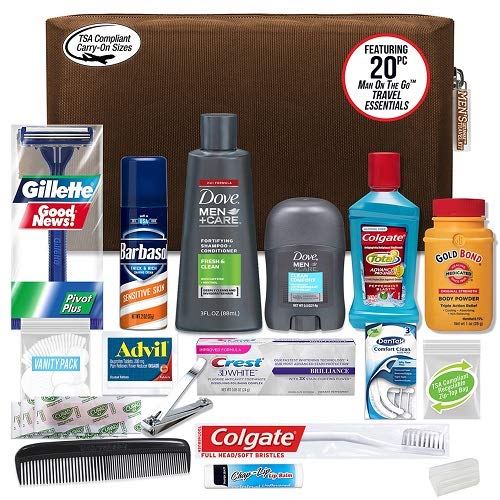 ---
Traveling on a plane has a way of drying out your skin, which always leaves that feeling of discomfort. A good face moisturizer, like this La Roche-Posay one, is the perfect weapon to combat dry, cracking skin after a long journey.
This will help repair skin that's as dry as the pilot's jokes from the start of the journey. Even though this is one of those high-end travel accessories, it should be a staple for men's travel. Make sure you don't crack up and check it out.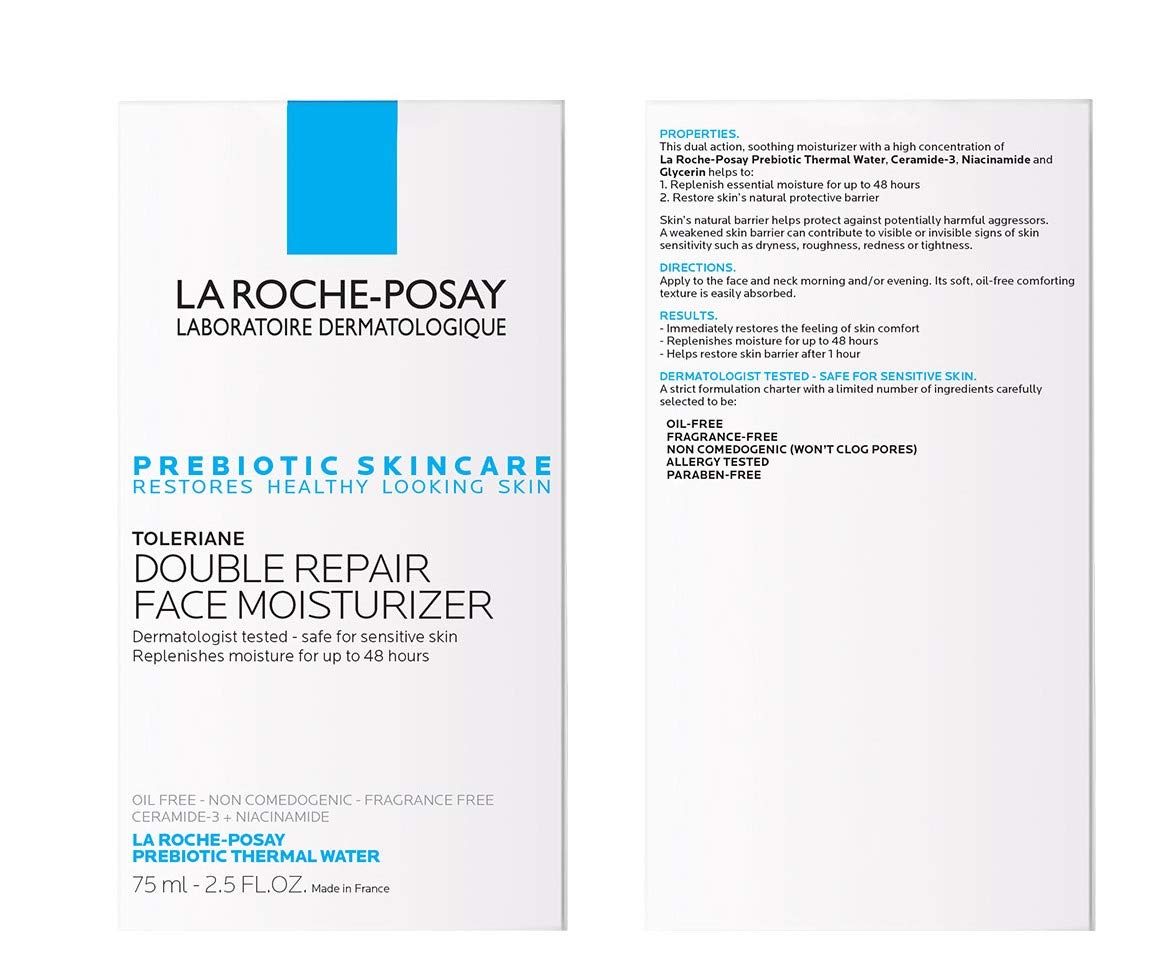 ---
A little organization never hurt anyone and keeping all those cables and adapters in one place will help ensure they aren't lost.
When it comes to gadgets, men sure do have a lot of them and they all need cables to recharge. Keeping these cables and adapters together, in a neat and orderly fashion, is vital. This is one of those men's travel accessories that is often overlooked until a cable is lost and the thought that there should be a product for this comes to mind.
This product, the Bagsmart Electronic Organizer for traveling, fits perfectly in a backpack or briefcase, making it an ideal travel companion. In the end, this is just what every man needs to make their life the way they like it; simple. So, will you make your life simpler?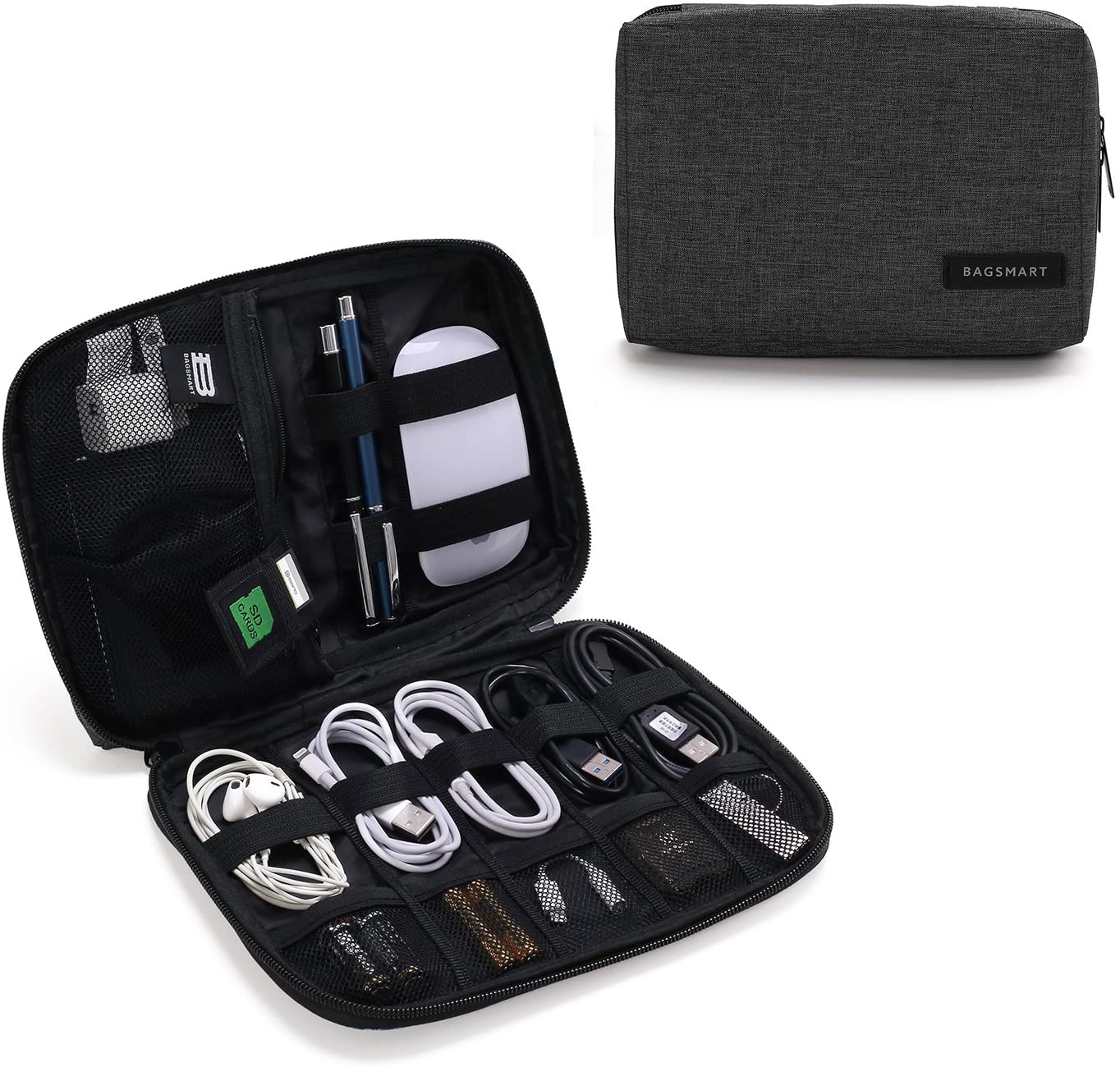 ---
When the power bank is out of juice or needs a top-up, a travel adapter is a savior desperately needed.
A staple in any travel gear, this Epicka Universal Travel Adapter has added features with four USB ports and a single USB-C type port. There's even 1 AC power socket, meaning you can charge up to six devices at once. Men travel with all the gadgets so this should keep them all topped up.
It also features plug types for the US, UK, AUS and the EU so have no fear of being stuck without power. This universal travel adapter is a winning combination for keeping everything charged and connected. Check it out to ensure you're never without power, since all men love it.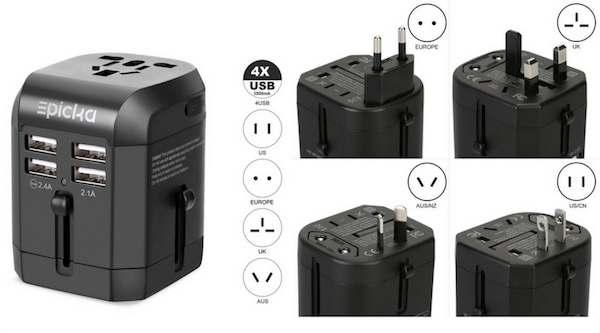 ---
Even though power outlets can be found almost anywhere now, even in plane seats, there will come a time when a trusty portable charger will be a lifesaver. This Anker Portable Charger is no exception, packing a respectable 10,000 mAh battery pack and a small compact size to fit in a bag.
Expect over two full charges for an iPhone and 1.5 charges for a Galaxy S20. For the Apple lovers who can't live without their Airpods, this charger can charge them up to 12 times. Thus, ensuring they stay connected with their favorite people and don't give strangers a chance to talk to them.
If you want to stay connected, this charger is a must to keep your devices charged and at the ready, wouldn't you agree?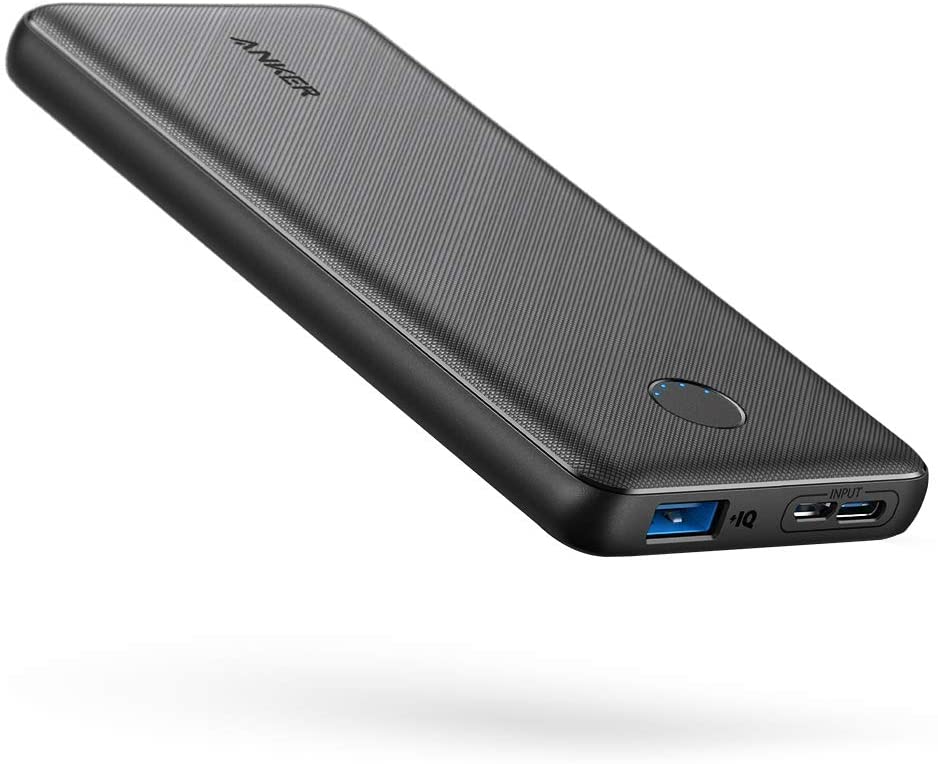 ---
Imagine getting comfy on the plane and then someone walks in with a baby and happens to be seated one row up. It's going to be a long night. That's where a quality pair of headphones, like these Sony Noise Cancelling headphones, come in.
This is one of the best luxury travel accessories to own, with up to 35 hours of battery life to block out any annoying sounds and make peaceful sleep a reality. Add in wireless connectivity and this is a gadget that should be featured in all men's luxury travel gear, so take a look at it.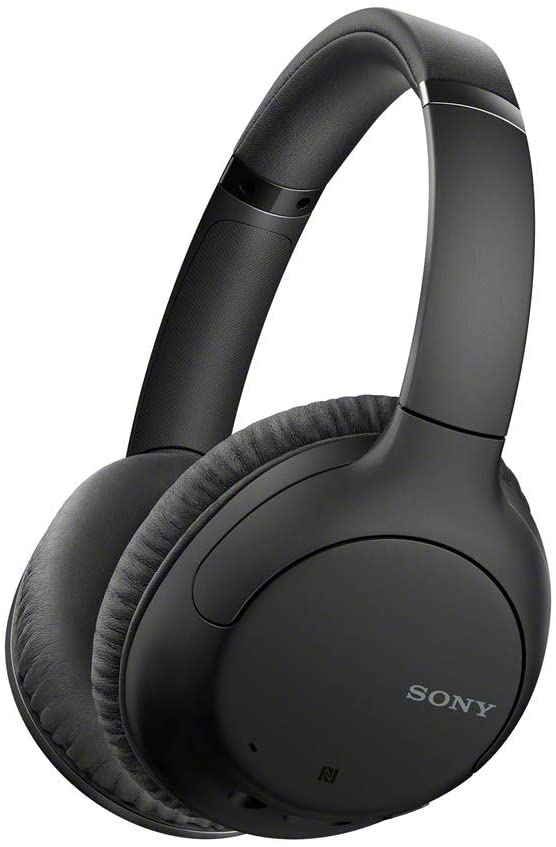 ---
Yes, men have pockets, and they use them, but even those have limits. A backpack to carry all the essentials is one of the best travel items for men. When it comes to some designer travel accessories, this Fjallraven Kanken Laptop bag is up there with other sought-after items.
The iconic Kanken can fit a laptop that is up to 15" big and was designed for an ergonomic fit for long hauls. A modest storage capacity means keeping all the gadgets and adapters safe and sound with easy access to all of them. This is a bag that you need to experience for yourself, if not for you then take one for the sake of your valuables.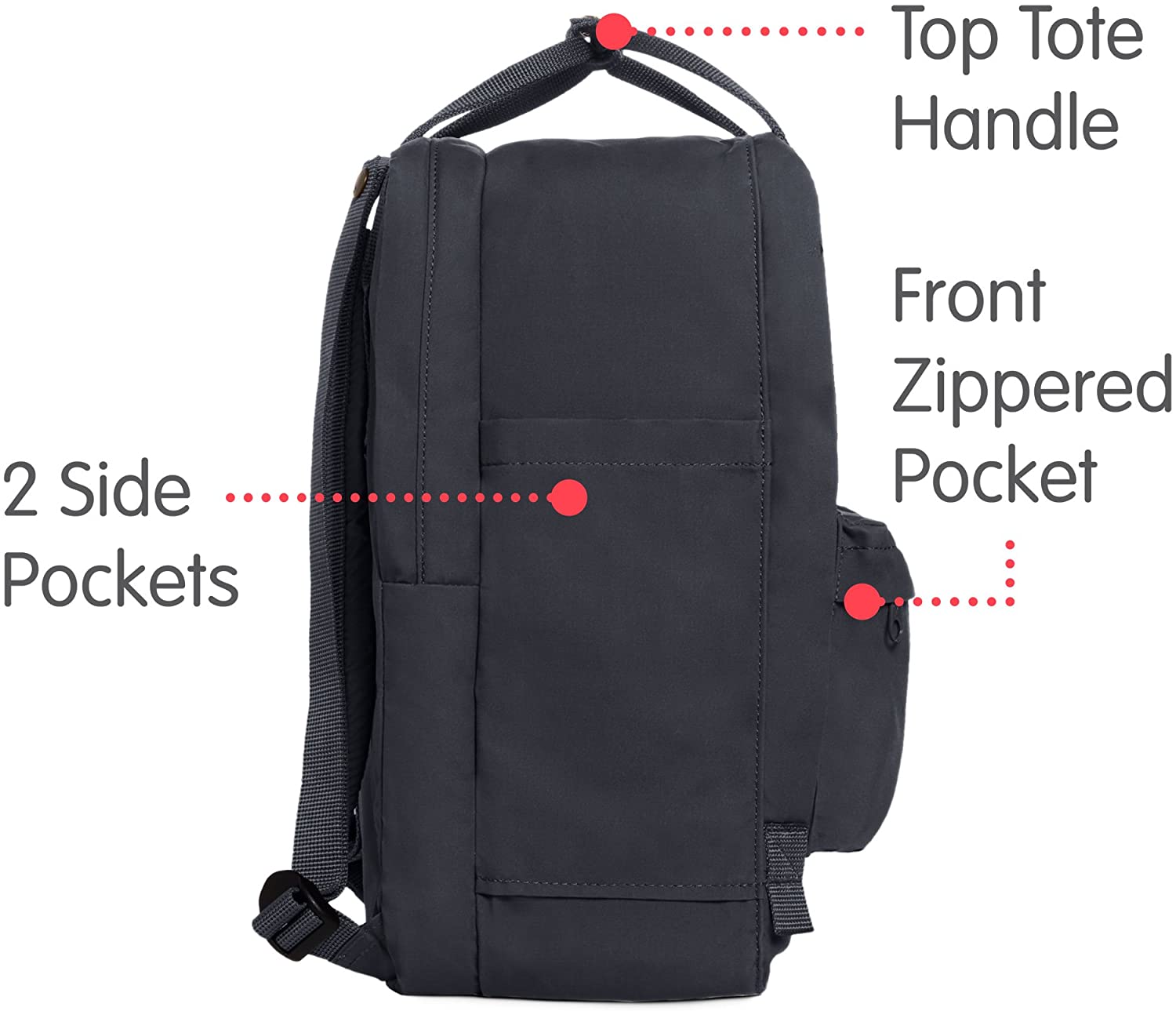 ---
When it comes to men's luxury travel accessories, nothing quite says style and status like a fashionable weekend bag. This Newhey overnight duffel bag is made of quality canvas and leather and will hold enough clothes for a four-day business trip if packed properly.
It is also within the size requirements of carry-on luggage and has multiple interior pockets to keep luxury travel products organized and safe. Sure, there are more traditional rolling cabin bags but be bold and different by letting out your inner distinguished gentleman with this bag.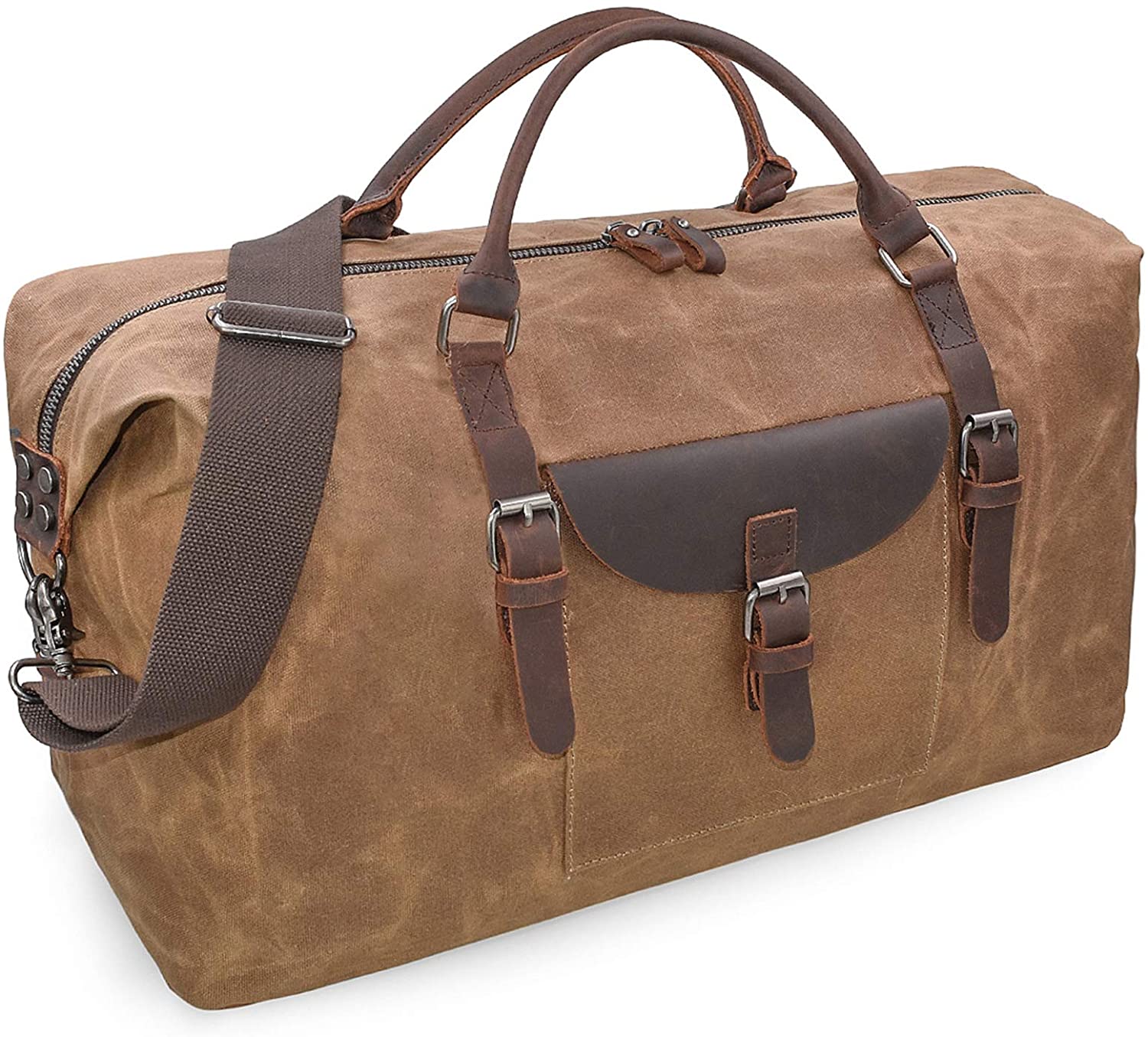 ---
All the gadgets are amazing to have but they need to be kept safe as well. That's where these Anvil luggage locks come in to help keep your valuables hidden and protected from any harm.
These little locks are ideal for travel. They're also TSA-approved with a flexible steel cable to wrap itself around almost anything to secure it.
Keep them for that overnight duffel bag and backpack to keep things locked away while taking a nap on your travels. Wouldn't you want to keep your items safe?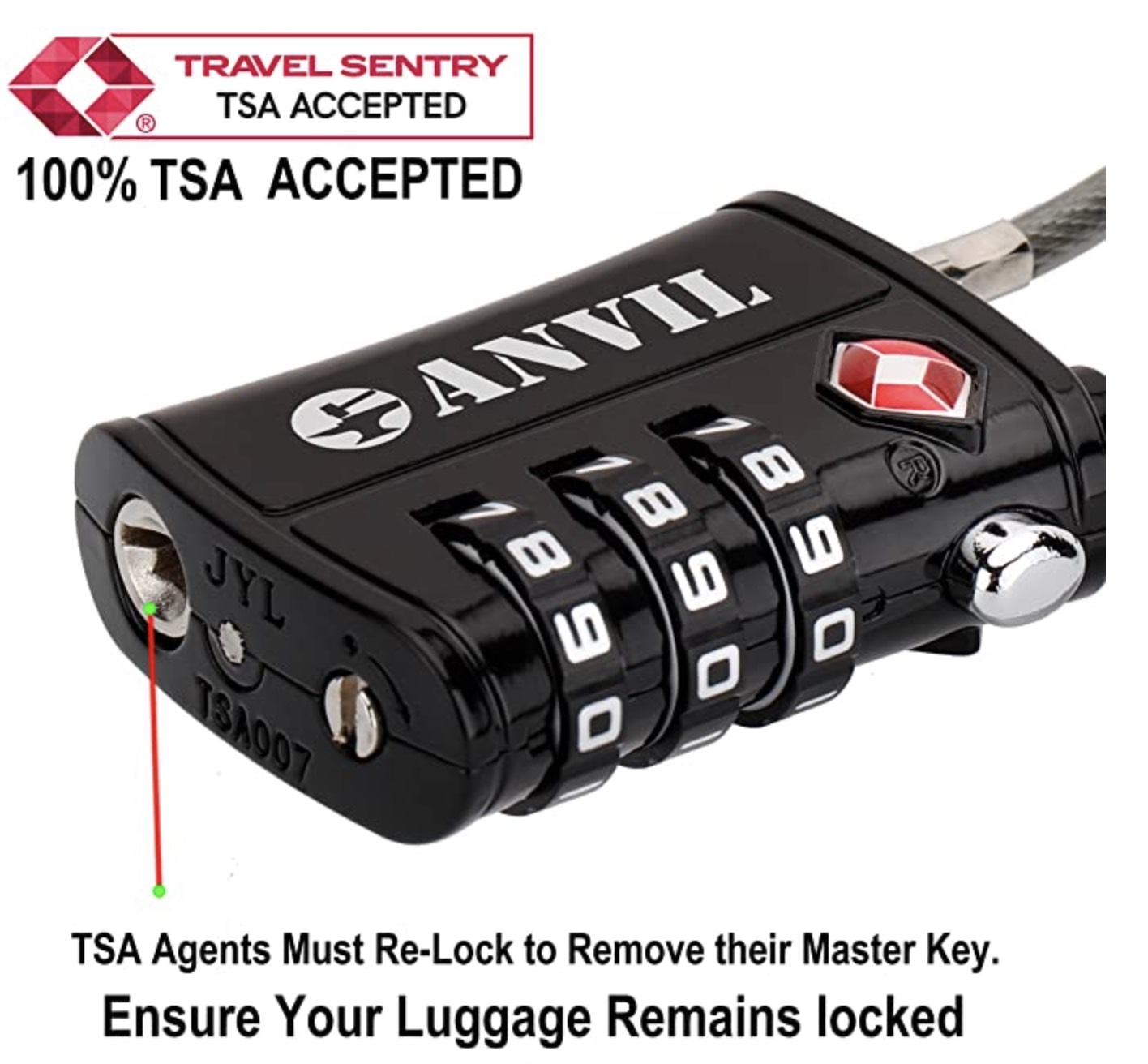 ---
One of the best men's travel accessories is a stylish yet understated passport cover. Just like this Polare Slim Passport cover that has RFID blocking, a must-have with modern smart biometric passports. This holder is made of leather, a favorite material for all men, which means it will last a long time and only get better with age.
This particular holder also features space for an additional 4 cards, 2 passports, and even an ID. Keeping all important travel documents in a single safe place is one of the smartest things to do. With the RFID Passport Holder, no time is wasted rummaging through a case for all the different identification documents and tickets when arriving at the gate.
Get organized and have a look at this stylish holder.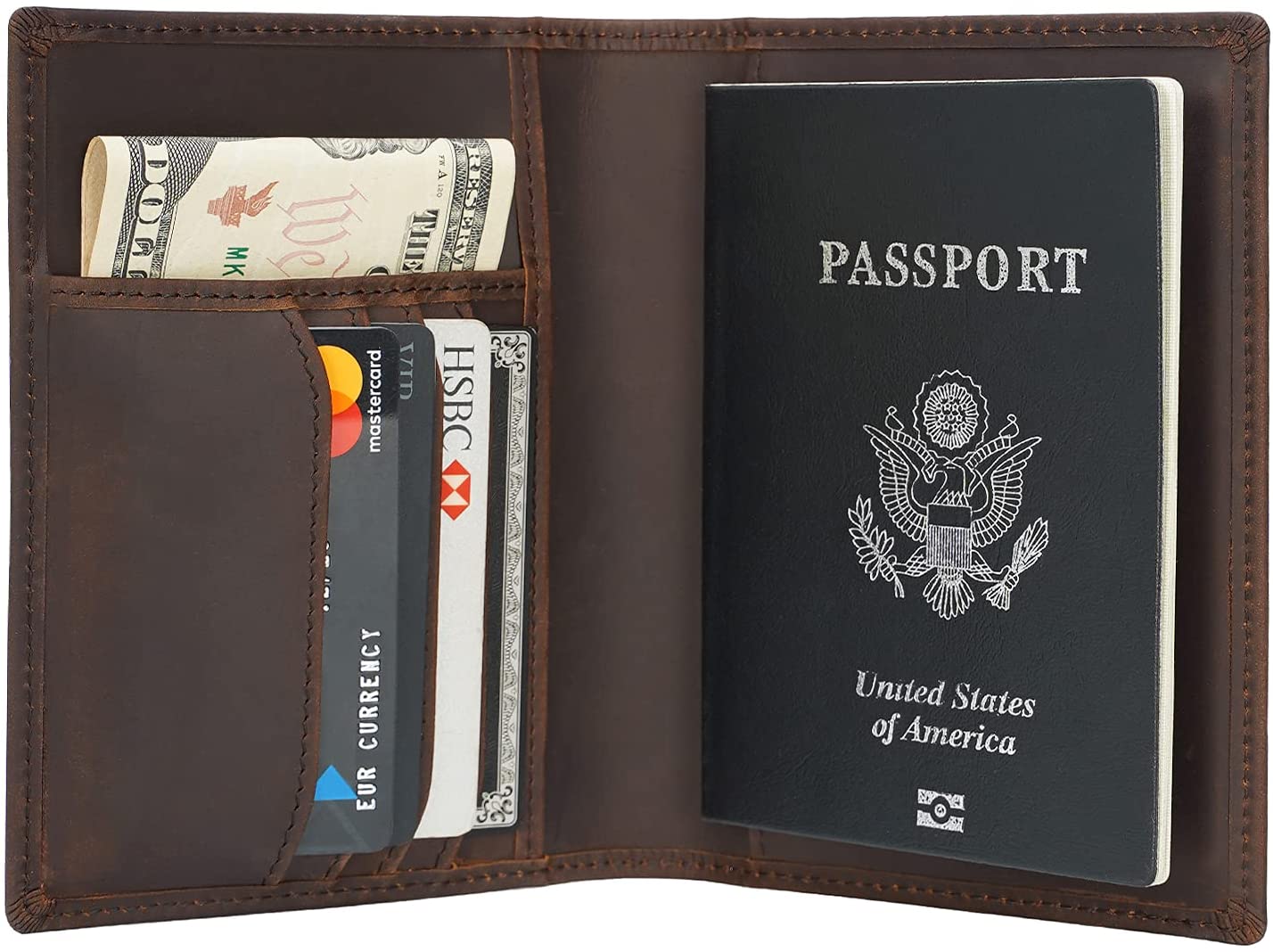 ---
When it comes to packing, men aren't the best at being efficient and neat. They tend to just throw everything in a bag and say that it's done. That's where these Bagail Packing Cubes come into play, by keeping everything neat and tidy.
These little organizers come in various sizes and will fit into most bags to help save space. Take a single one as a carry-on as well to save weight with any checked-in luggage. Do yourself a favor and make life easier by packing smarter with these.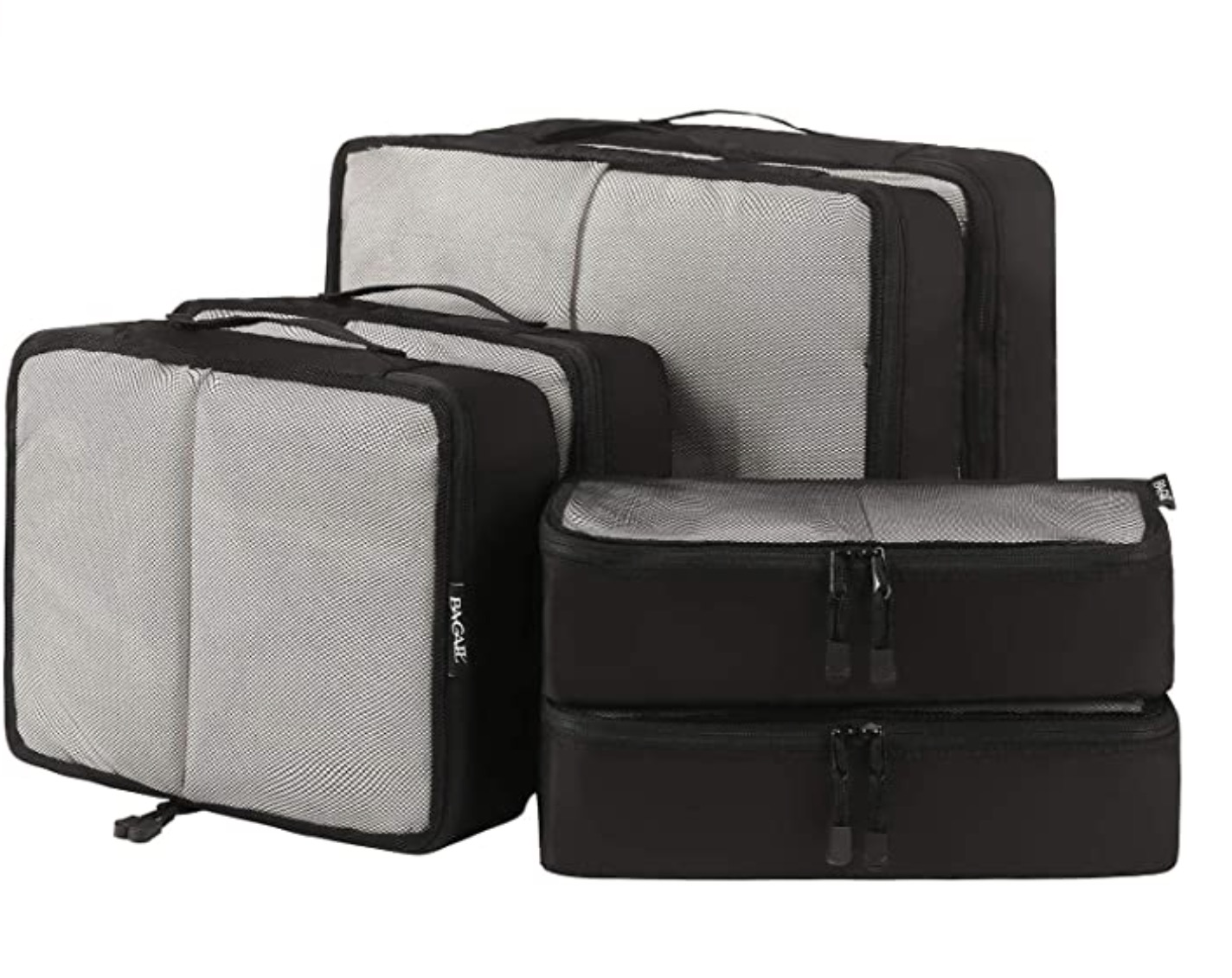 ---
What fun is it going on an adventure if there are no photographs to remember it by?
When it comes to travel, size matters and that especially rings true for cameras. Taking a massive DSLR around can be cumbersome, which is why a GoPro Hero 9 makes for the perfect travel camera.
While on the subject of photography, why not check out some of the best gift ideas for photographers and surprise them with a little something when you arrive?
The GoPro Hero 9 is feature-packed and its video and photo capabilities are incredible for its size. With 20 megapixel photos and 5k ultra HD video recording, document any and all adventures in stunning quality with a camera that can fit inside your pocket.
Do you want to make your friends jealous and document your travels with one of these?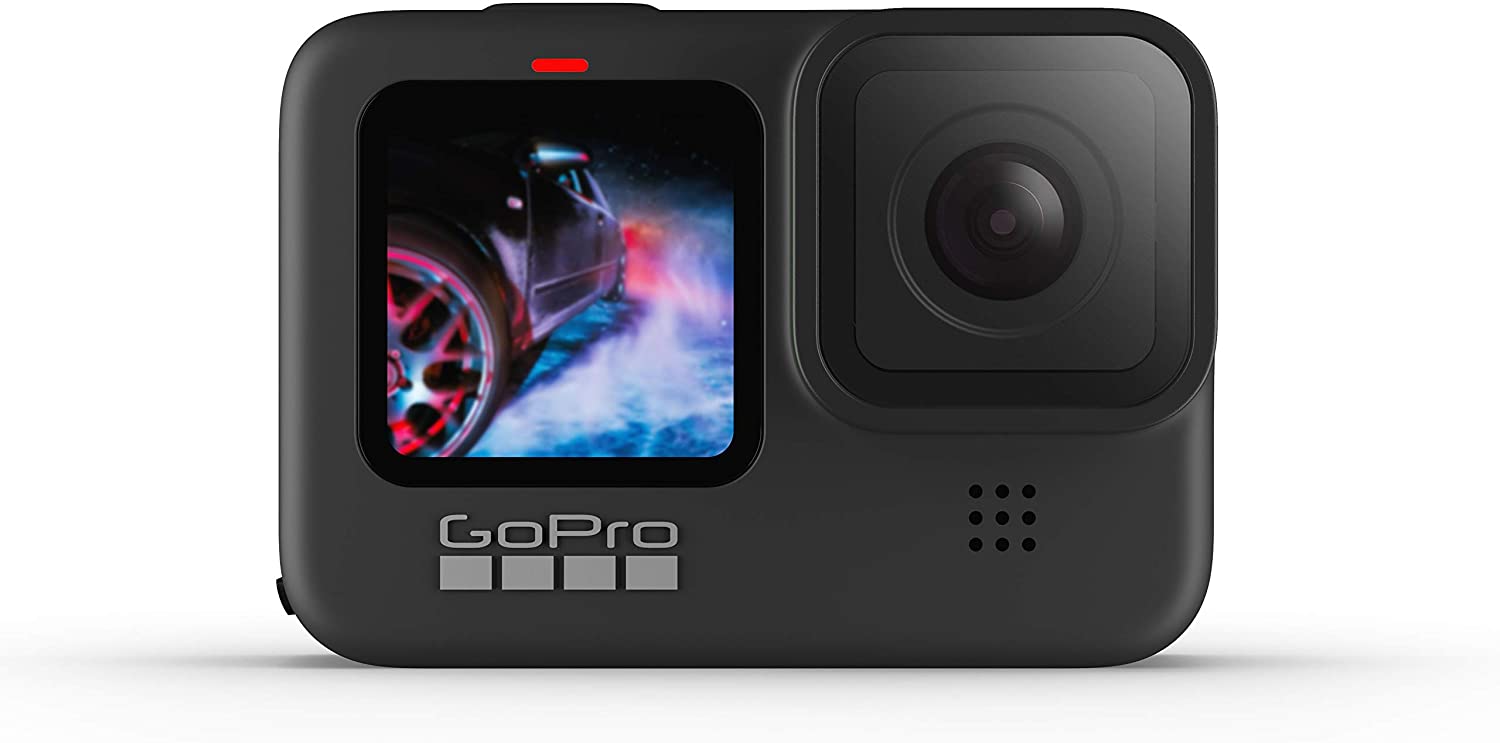 ---
Traveling can be thirsty work so keeping a reusable bottle on hand is a must for any traveler.
This S'well stainless steel travel mug is the perfect companion and addition to any travel gear. Not only will it keep your coffee or tea hot for nine hours, it will also keep your water ice-cold for 20 hours.
It is BPA free and insulated with a copper wall to ensure that it doesn't drip and make anything around it wet from condensation. It also happens to be extremely stylish with a Teakwood outer layer, ensuring it will look just as good from up in the clouds to boardroom meetings.
Feel like adding a little style to your morning routine while saving the world from plastic? Check out the S'well Stainless Steel mug!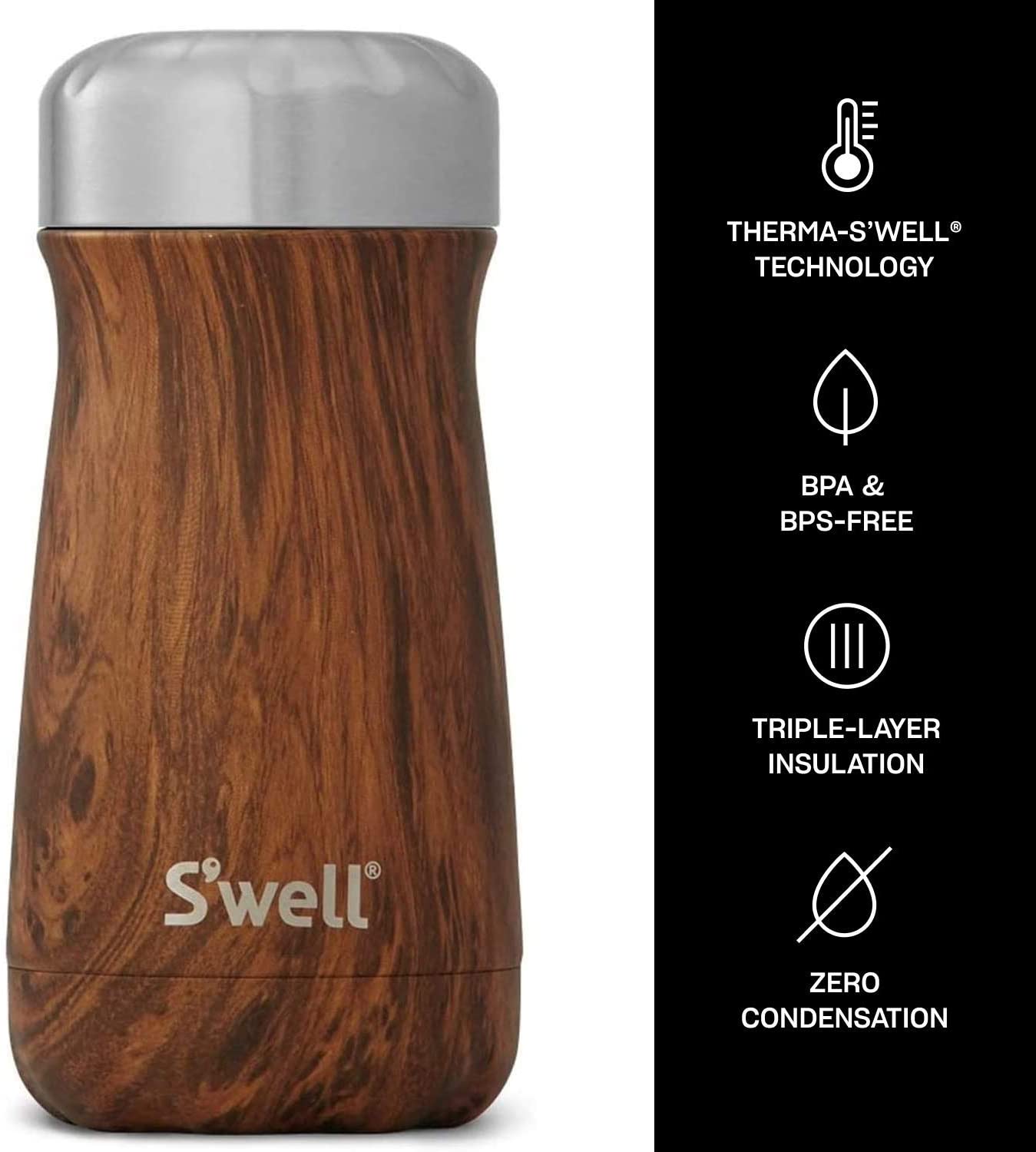 ---
Thanks so much for reading my Men's Travel Accessories Guide!
Share this article with your travel crew!
https://www.jonesaroundtheworld.com/wp-content/uploads/2021/07/Travel-Accessories-For-Men.jpg
1602
2400
TravelTractionsJATW
https://www.jonesaroundtheworld.com/wp-content/uploads/2017/03/logotry-1-1-300x106.png
TravelTractionsJATW
2021-07-07 19:46:04
2022-02-22 19:32:33
17 Best Travel Accessories for Men – Guys' Gear Essentials