Travel board games are a nice little thing to keep with you and spend some time playing with a partner or even a stranger if you're feeling friendly. Imagine you and your partner are out on an adventure with no cellphone signal, no places to charge up your iPad and you have read that book you brought cover-to-cover. What on earth are you going to do?
A travel-size board game is perfect for when you want a little facetime with someone and to have a laugh or get super competitive. So, here are some of the best travel board games to help pass the time on those long layovers and make some new friends.
Just like a travel board game will go well with any frequent flyer, any of these travel gift ideas for men will be perfect for the traveler in your life.
---
If there was a game that was a crossover between Scrabble and Dominos, Bananagrams would be it. The objective of this anagram word game is to build crossword grids faster than your opponents, there is no points system here. Just get ready for players to start shouting 'peel' as they finish their tiles and others must pick up another one.
This isn't a traditional board game but whatever flat surface you find becomes your board. Probably one of the best small board games for travel thanks to its extremely compact size and all the tiles being kept in a banana-shaped soft bag. It will take up almost no space at all in your bag and weighs next to nothing as well.
There are seven different ways to play the game so expect hours of laughing and shouting. Sounds fun doesn't it, so pack a different kind of banana into your bag with this mini-board game.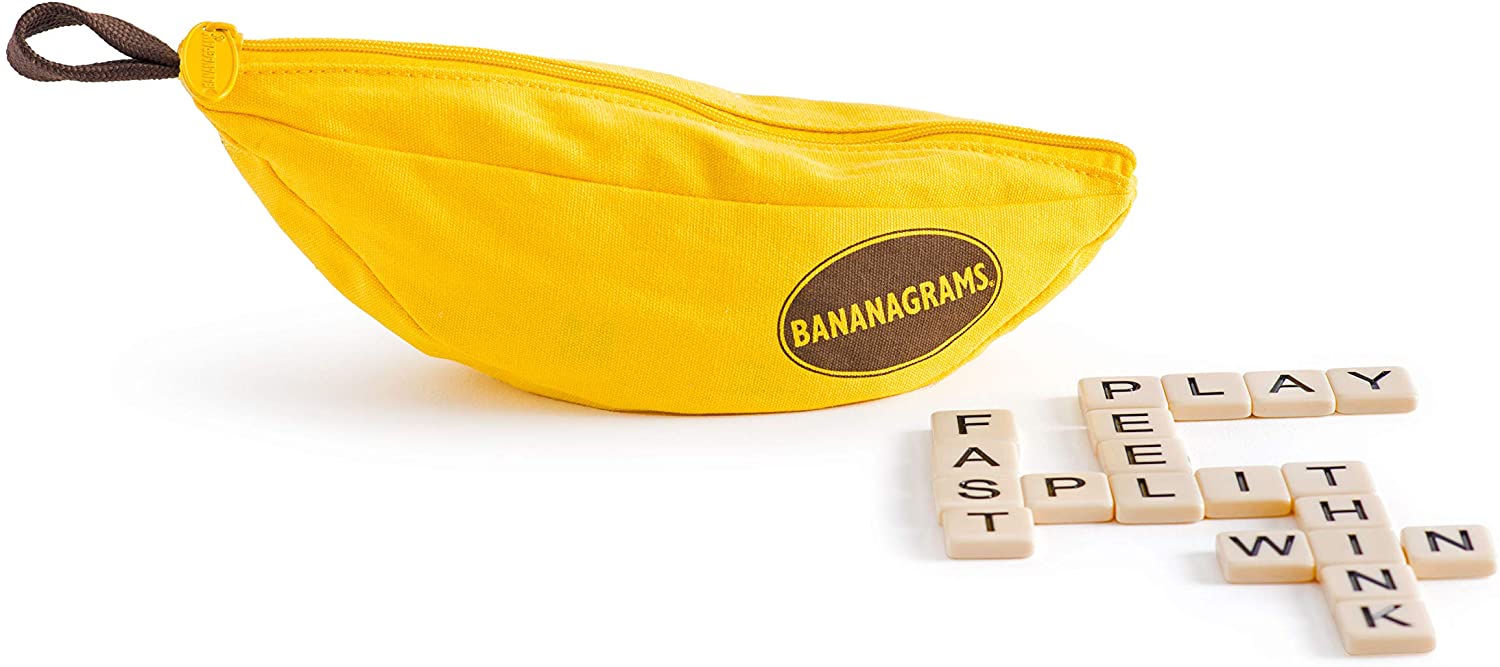 ---
A different kind of word-based game that doesn't really have a board but relies on letter dice instead. This classic is all about searching for words after shaking up the different letter dice and then whoever finds the most words in 90 seconds, wins. This is one of the easiest games out there but when that timer starts, the pressure is on.
If you have a large vocabulary, this is the game for you as any words that are shared with other players don't count. Its ultra-compact size also means that it can go anywhere with you and can be played anywhere as long as you have a pen and some paper. So, can you handle the pressure of those 90 seconds? There's only one way to find out, so put yourself to the test and grab Boggle.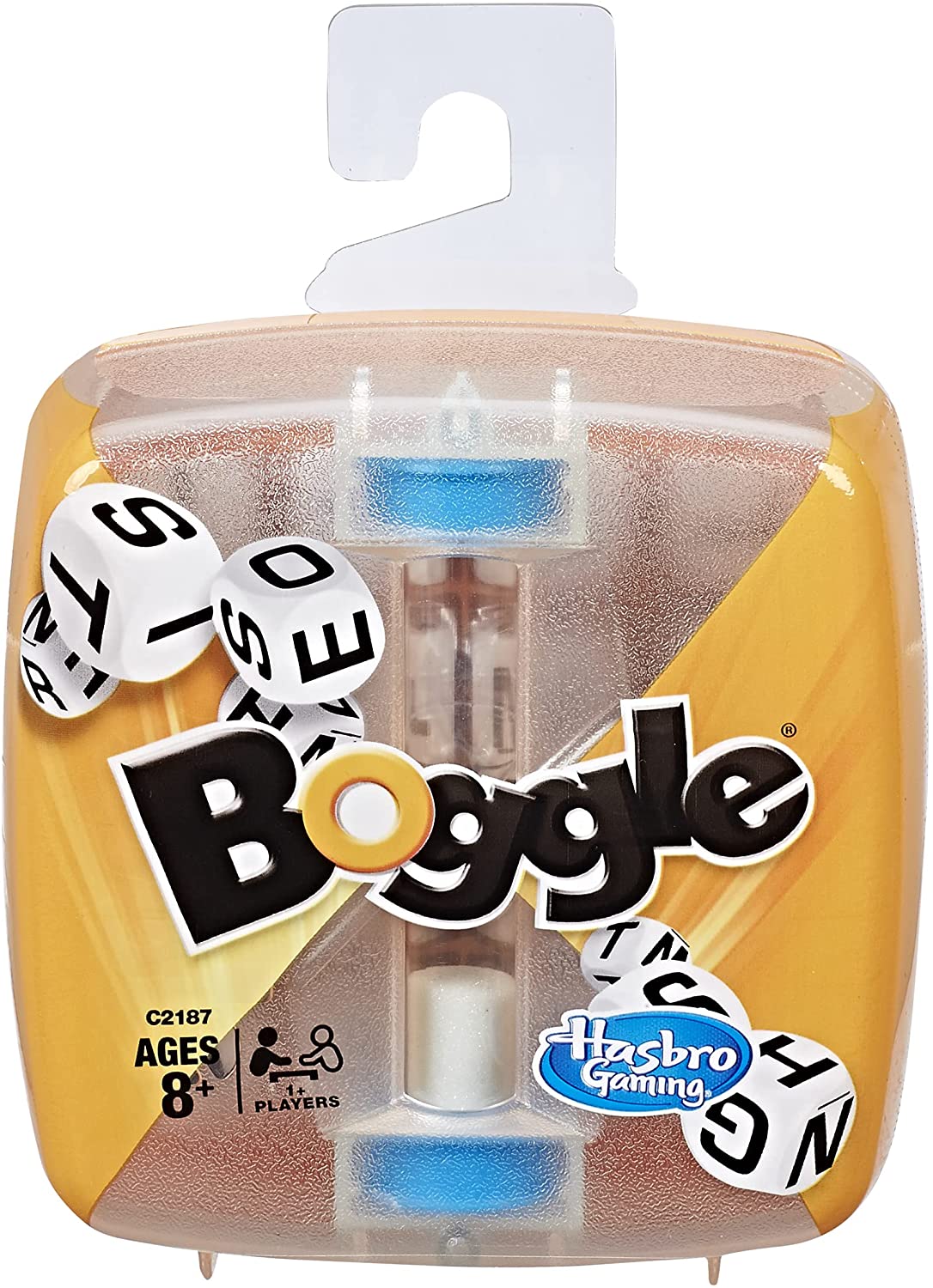 ---
This is one of the simplest yet most popular games. And you can now take it with you, thanks to its small size. It will keep you and your travel buddy entertained while you are on the move. You will each start with 21 checkers and the goal is to outsmart your opponent and be the first to get four in a row while blocking their attempts.
This sounds simple enough but wait until you play, it is actually challenging. This is one of the best compact games with the checkers being stored in the different columns and the tray also folding up for added portability. Why not keep it simple and try out this game?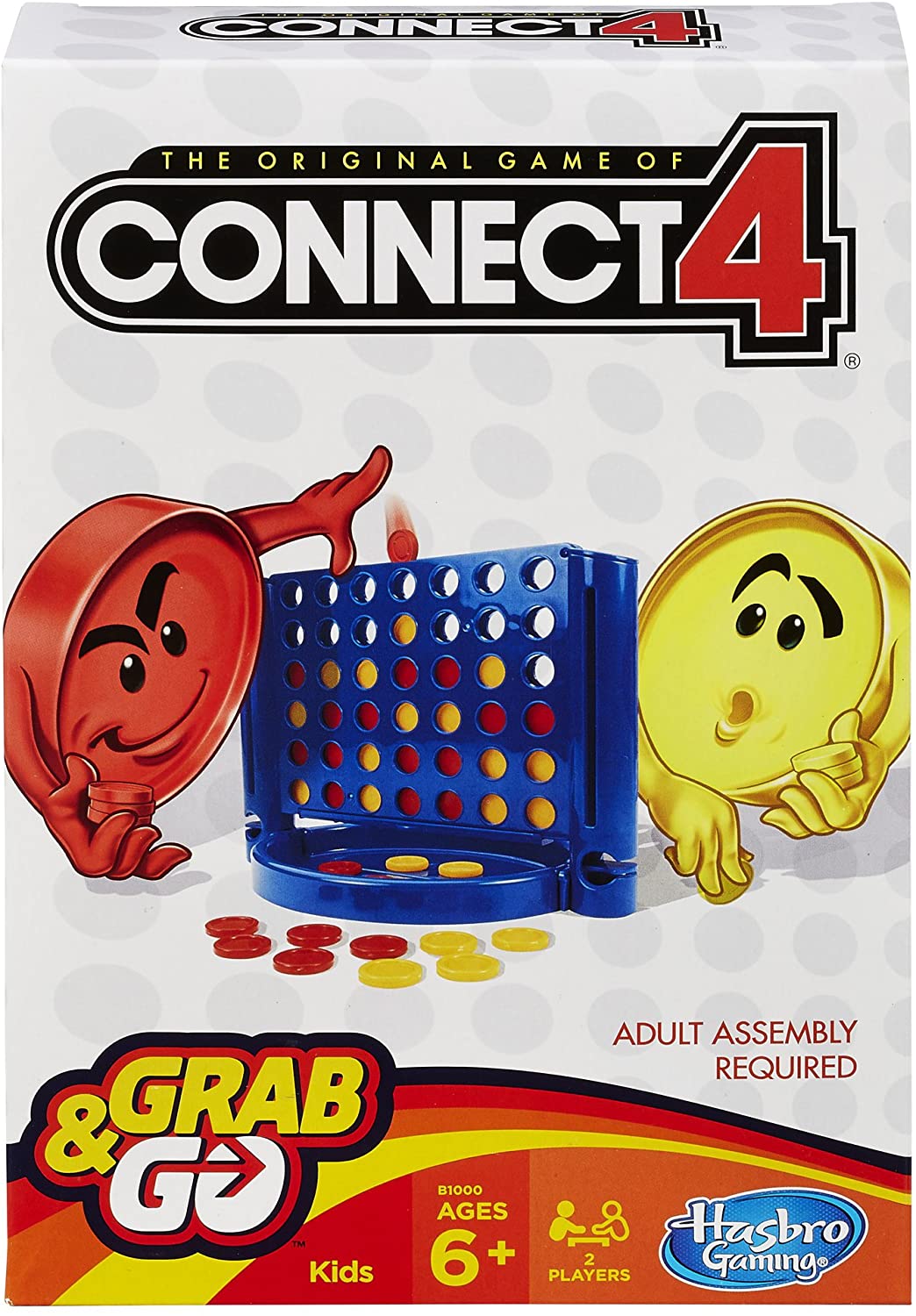 ---
Chess is growing in popularity again thanks to The Queen's Gambit so now is the time to brush up on those skills. This is a classic when it comes to board games and when it comes to helping the time pass by.
The board and pieces are magnetic so your king or queen won't go flying if you hit a spot of turbulence. The pieces store on the inside of the board once folded closed making it easy and convenient to travel with. Put your chess skills to the test on your next layover with one of these portable board games.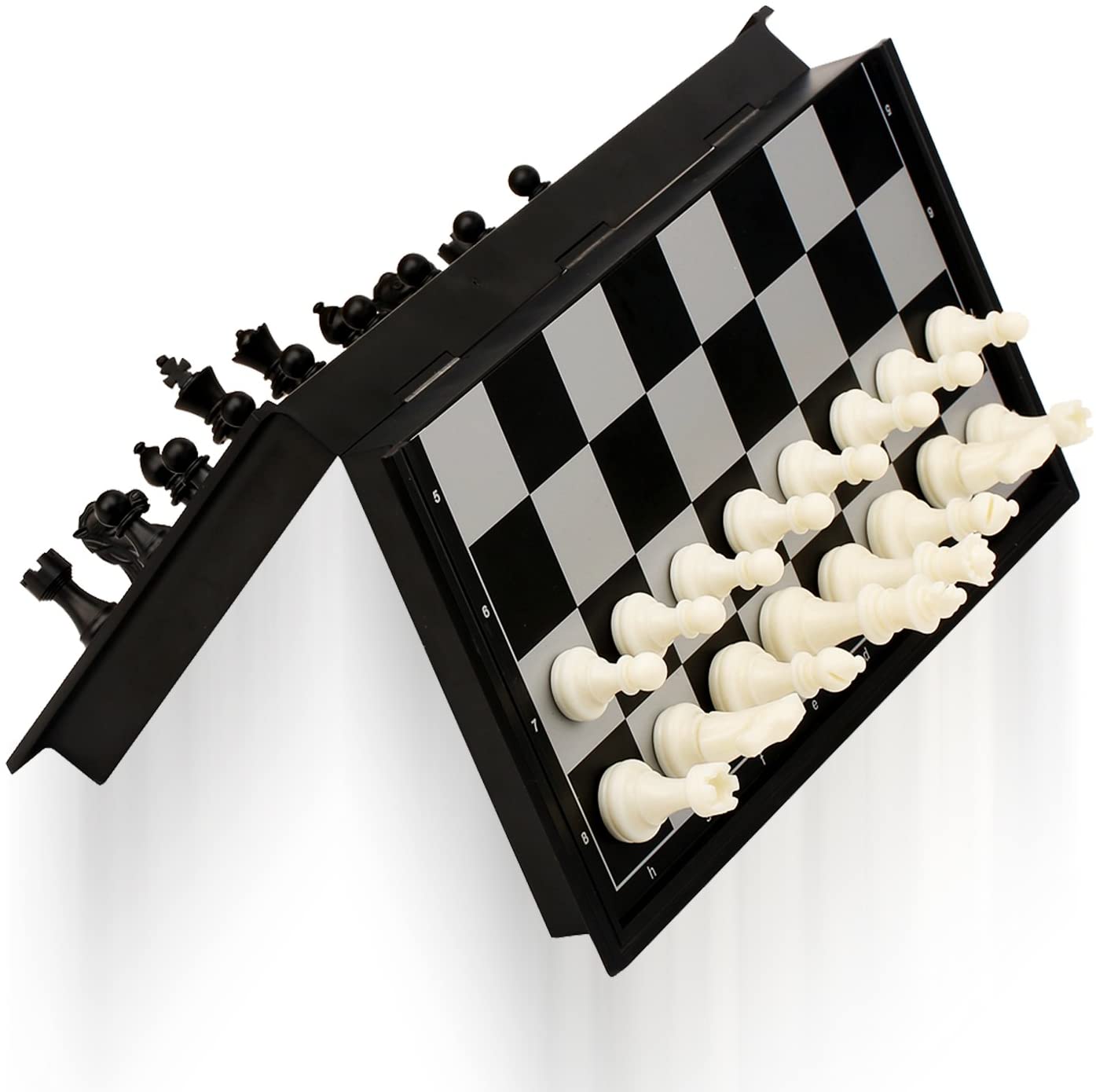 ---
To bring a little luxury to travel size board games, this deluxe Scrabble set will have you feeling like you're in first class while flying in economy. A stunning folding wooden case houses 100 solid wood tiles and a raised tile grid to ensure no slippage occurs. This set weighs just 1.5 Lbs so it won't take up all your weight allowance.
This is one of the best small board games that you can get and will provide hours of intense concentration. This is a timeless game that can be played with anyone and is something a little different to other games for on the go. Why not get creative and play a travel-themed game of Scrabble?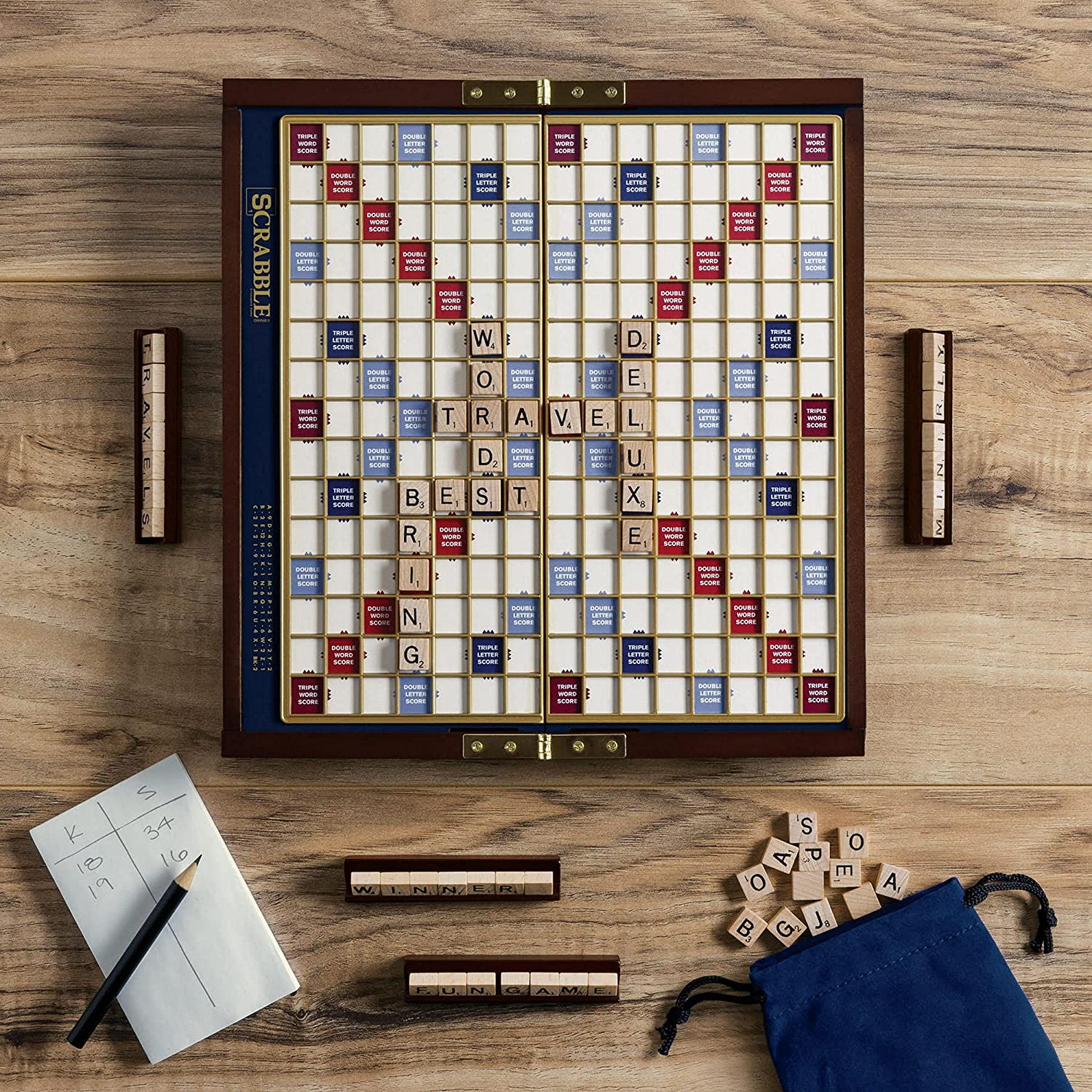 ---
This is another one of those compact games that are the same as their larger versions, just easy to travel with. Try and sink your friend's ships for a few hours while you're waiting for that connecting flight or on a quiet evening in your holiday accommodation. Each player will get their own little game unit with ships and pegs to track hits and misses.
The little pegs can be easy to lose so be careful when packing away. Once the ships and pegs are pushed in though, they won't move. When it comes to the best portable board games, choose whichever floats your boat but why not choose a classic like this?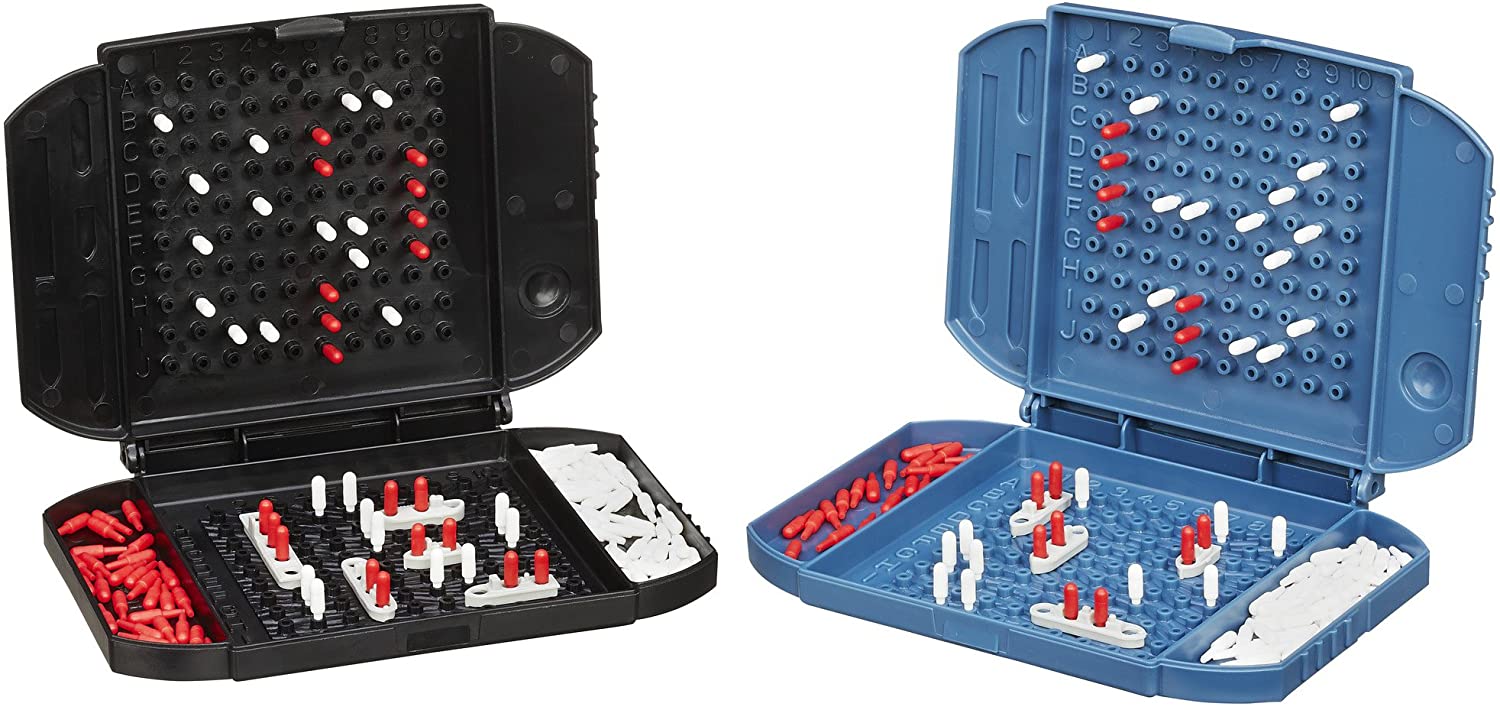 ---
Bring an element of strategy along with you when packing this traveling board game. This Catan is on the larger side of small board games when compared to other travel versions of games. Normally made for a large group, this compact version includes rules for only two players so no need to worry about finding a large group to play with.
If space is an issue, these travel hacks could help you find a little more extra space somehow.
The case folds open to reveal the board to play on, you can then slide open the drawers that house all the different pieces to play. This is an intense strategy game that can be replayed countless times. No two games are ever the same. Imagine playing a game back at your hotel that is based on building your own civilization after a long day of exploring one?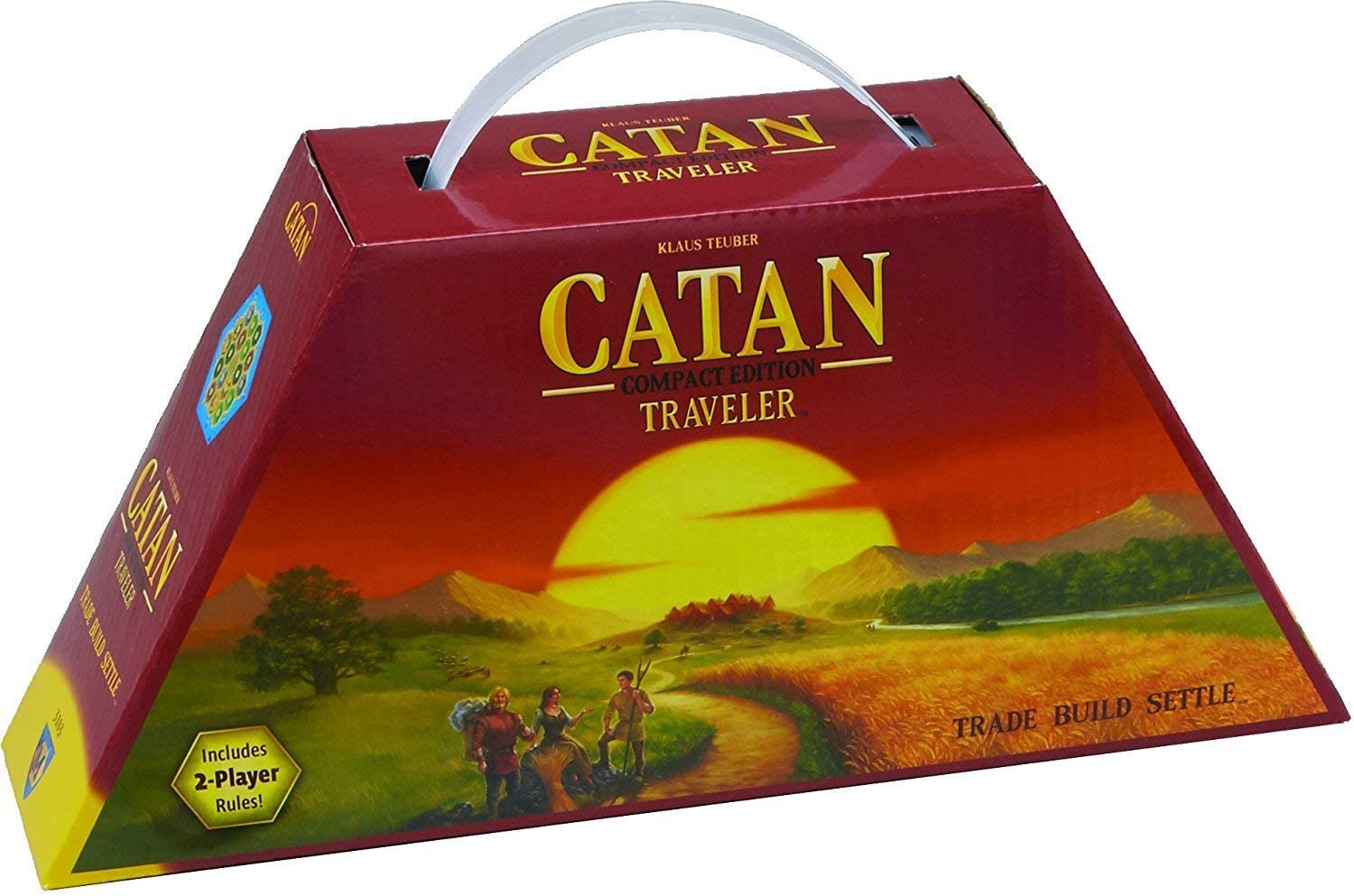 ---
A fast-paced strategy game that also happens to be one of the best-selling games of all time. Mastermind is all about making a secret code and the other player attempting to crack the code. This two-player game comes with a compact tin case that houses the game board and storage compartment for the code pegs.
Don't worry, you won't be blindly guessing as the code maker has to give clues to the codebreaker after each move. Weighing just over seven ounces and being around eight inches long, it won't take up too much space and will keep you and your travel buddy busy.
Do you have what it takes to tap into that inner Sherlock Holmes and apply a little deductive reasoning and break the code?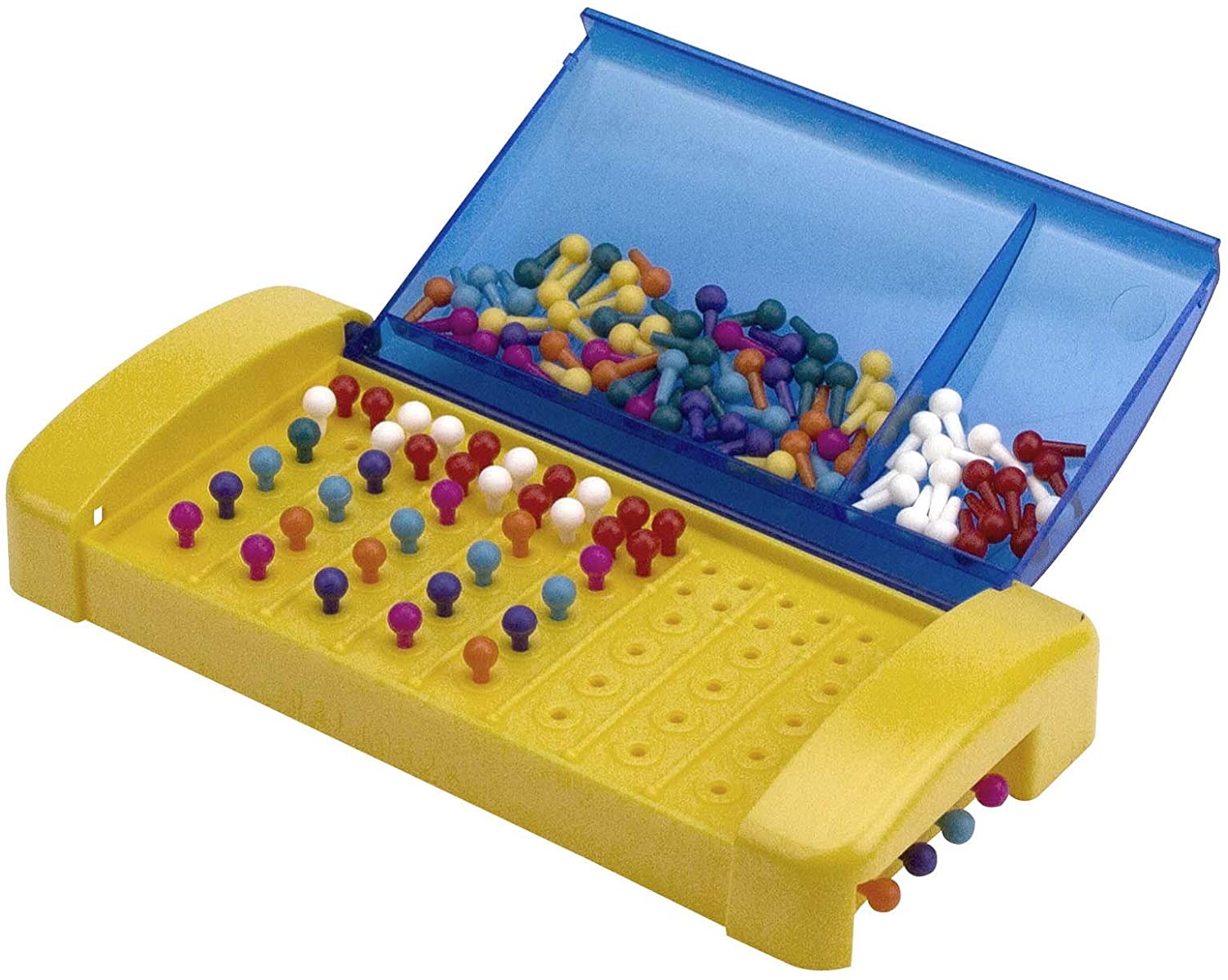 ---
Another classic game with this travel version being designed by backpackers. This was built with the aim of keeping the weight to a minimum and to be a high-quality travel game. This suede board rolls up into the size of a pocket umbrella, while still housing the pieces and dice in a zipper pocket.
This is one of the most stylish pocket board games available, adding a touch of elegance to your game session. It was designed in Germany and is built to last so expect it to accompany you on many journeys for the years to come. This is one of the oldest known board games and is simple to play once you get the hang of it, want to try it out?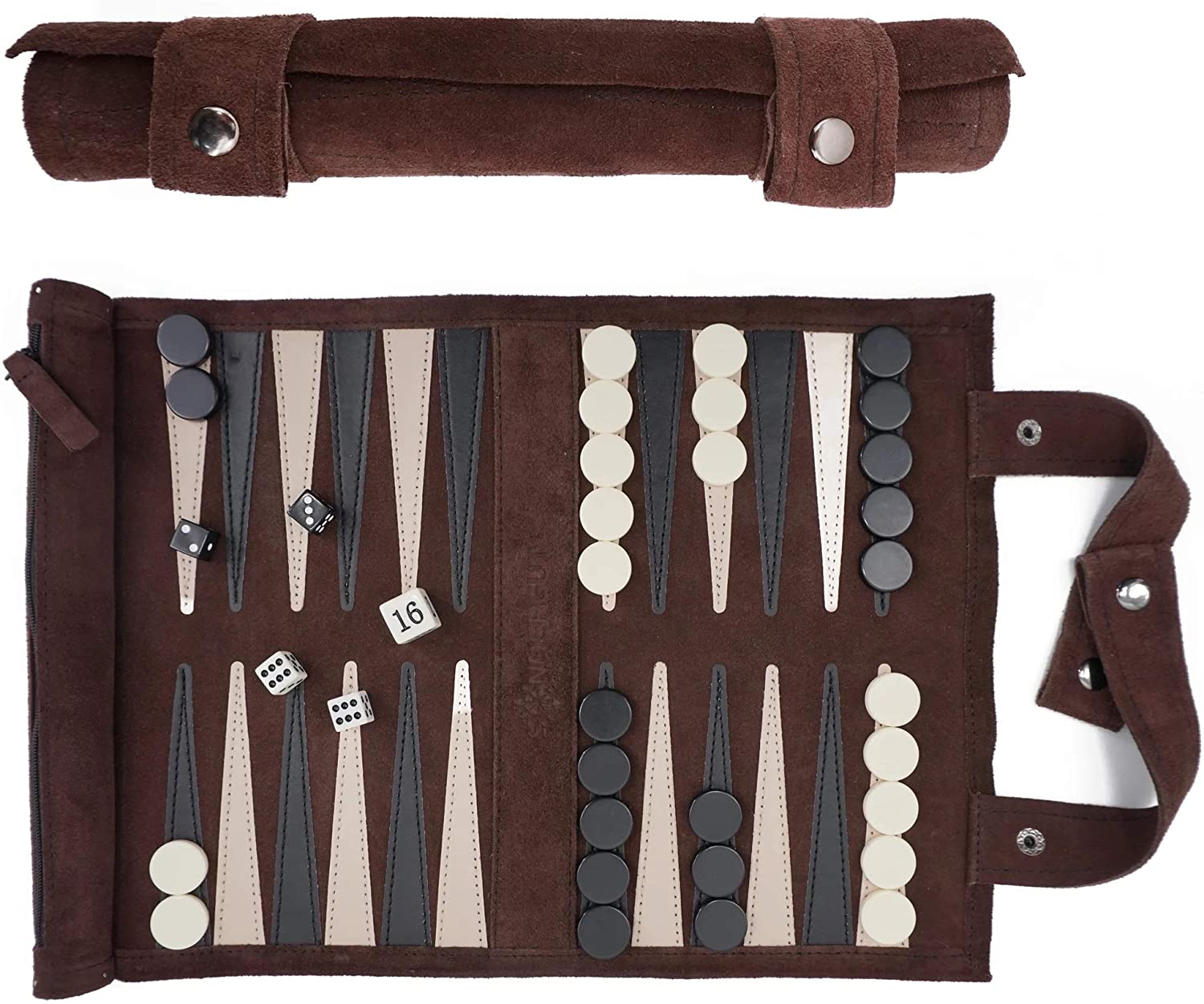 ---
Chinese Checkers, or Sternhalma, is a strategy board game that can be played from two to six people either as individuals or on teams. This travel version is compact and suits two to three players and has a foldable magnetic board that also houses the pieces. It is a simple game that will stimulate any strategic thinkers.
When it comes to airplane travel games, this is a fun board game to pack. Thanks to the magnetic pieces, they won't jump around if you hit a touch of turbulence. A timeless classic when it comes to games that have a few different iterations but still remain just as fun, no matter the size of the board or pieces used. If you are tired of chess, why don't you try playing Sternhalma?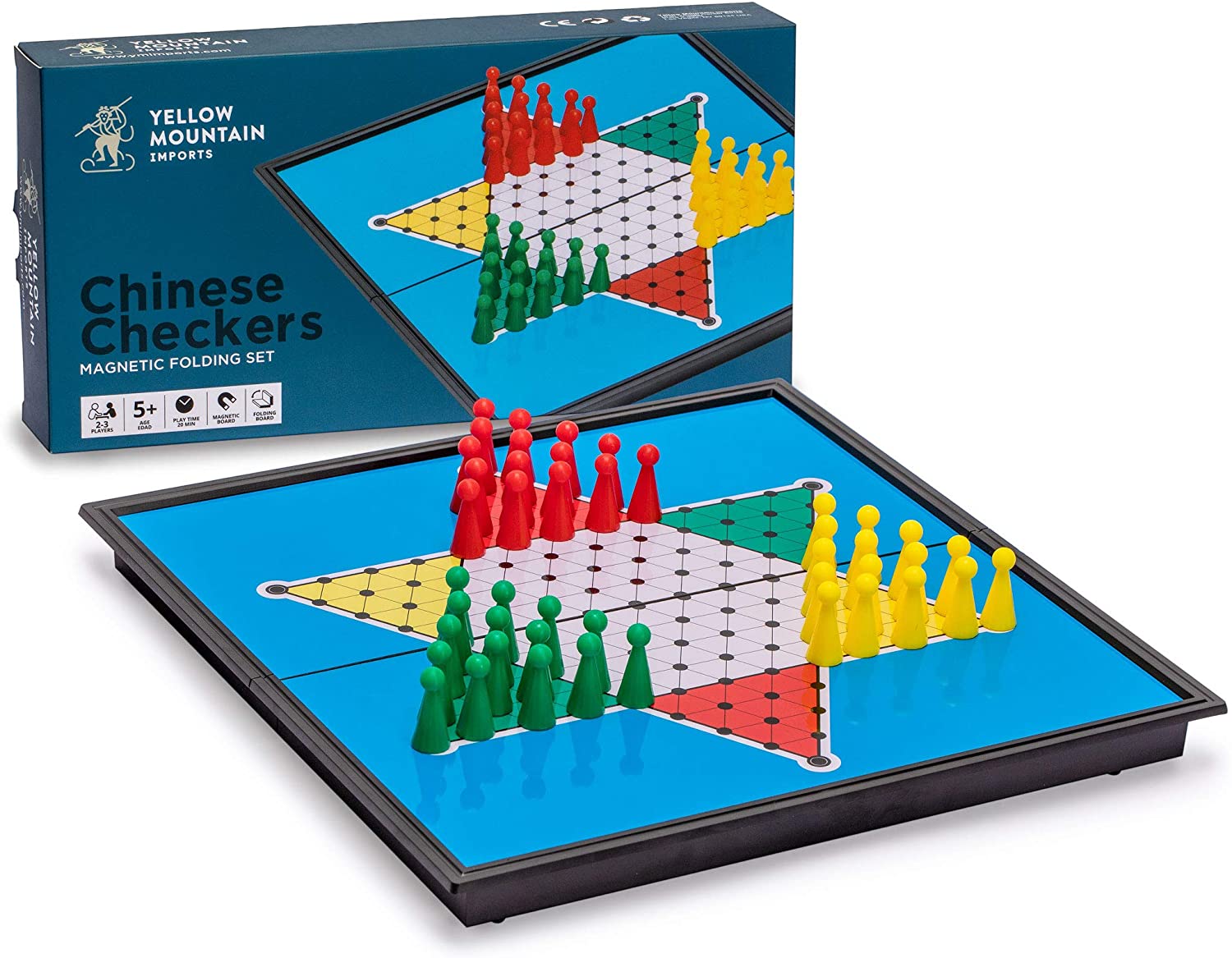 ---
11) Monopoly Travel Size Game
Everyone has memories of Monopoly, with this game being known to test the limits of friendships and family love. It is still immense fun nonetheless and this travel-size version has all the classic components of the full-size board game. All the parts and pieces are stored in the fold-open board that just adds to the convenience factor.
The pieces are pretty small so make sure to keep track of them or they can get lost pretty easily. This will be a fun way to test the limits of your friendship with some buddies on a night off from exploring. Maybe you should bring the Monopoly Man with you on your next adventure?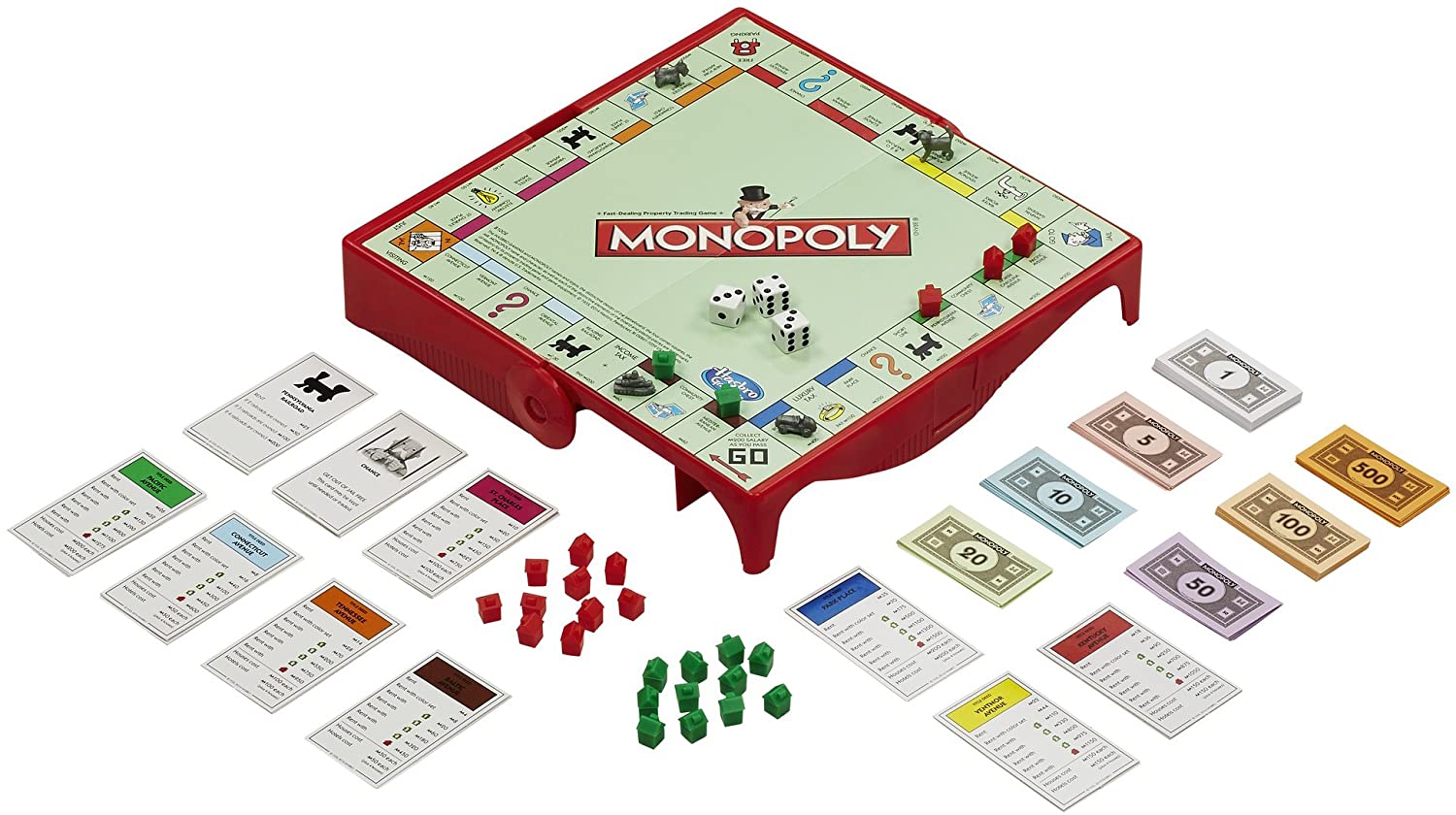 ---
A board game that is somewhat unconventional but extremely easy to pick up and has very few pieces that are needed to play. Mancala has been used in Africa as a counting tool for centuries but is also a popular counting and strategy game. This particular travel version is made of wood and hinges open to reveal the board.
It can be played with anything really, from stones to beans but this particular version uses gemstones. The goal is to capture all the stones in the opposite pocket by dropping a gemstone into an empty pocket on your side. It may sound simple but there is a lot of strategy that is involved. If you want to keep it simple, this is a game for you.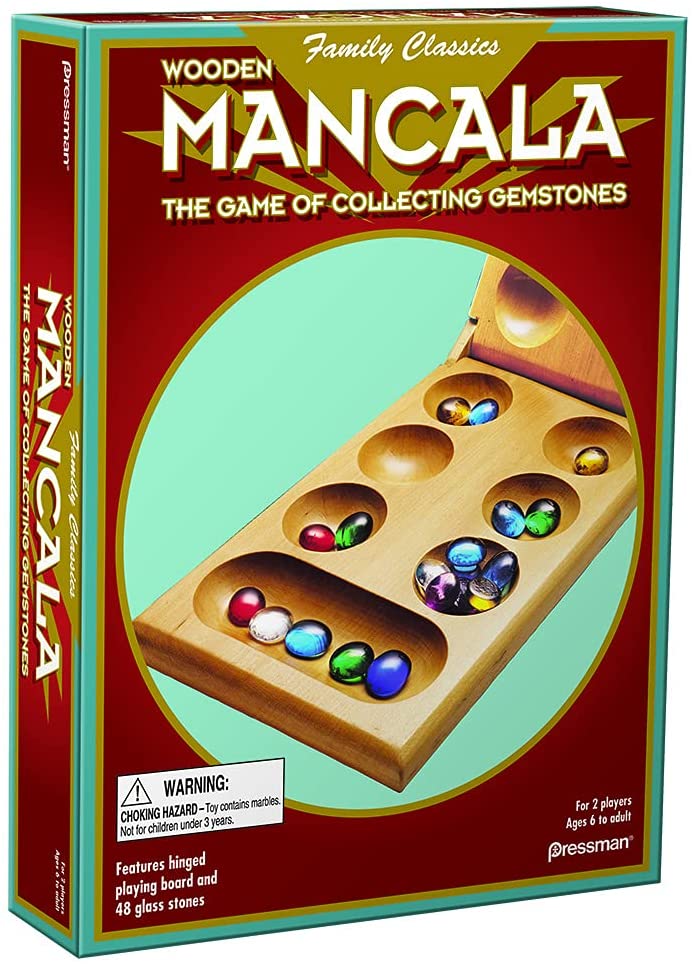 ---
Now this isn't technically a board game, Cribbage is actually a card game that uses a board and pegs to keep track of the points as you race the other player to the total. This particular design is the ultimate when it comes to airplane travel games. Its compact size is thanks to the end of the board swiveling open to reveal storage for a deck of cards and the four pegs inside.
For an on-the-go game, this is a simple one that can be played pretty much anywhere. It is intended for two players but can be adapted to three or four players if you wanted to. It does not lock when the swivel top covers the cards and pegs so be wary of where you store it. For the ultimate in simplicity and ease of play, grab one of these cribbage sets for your backpack.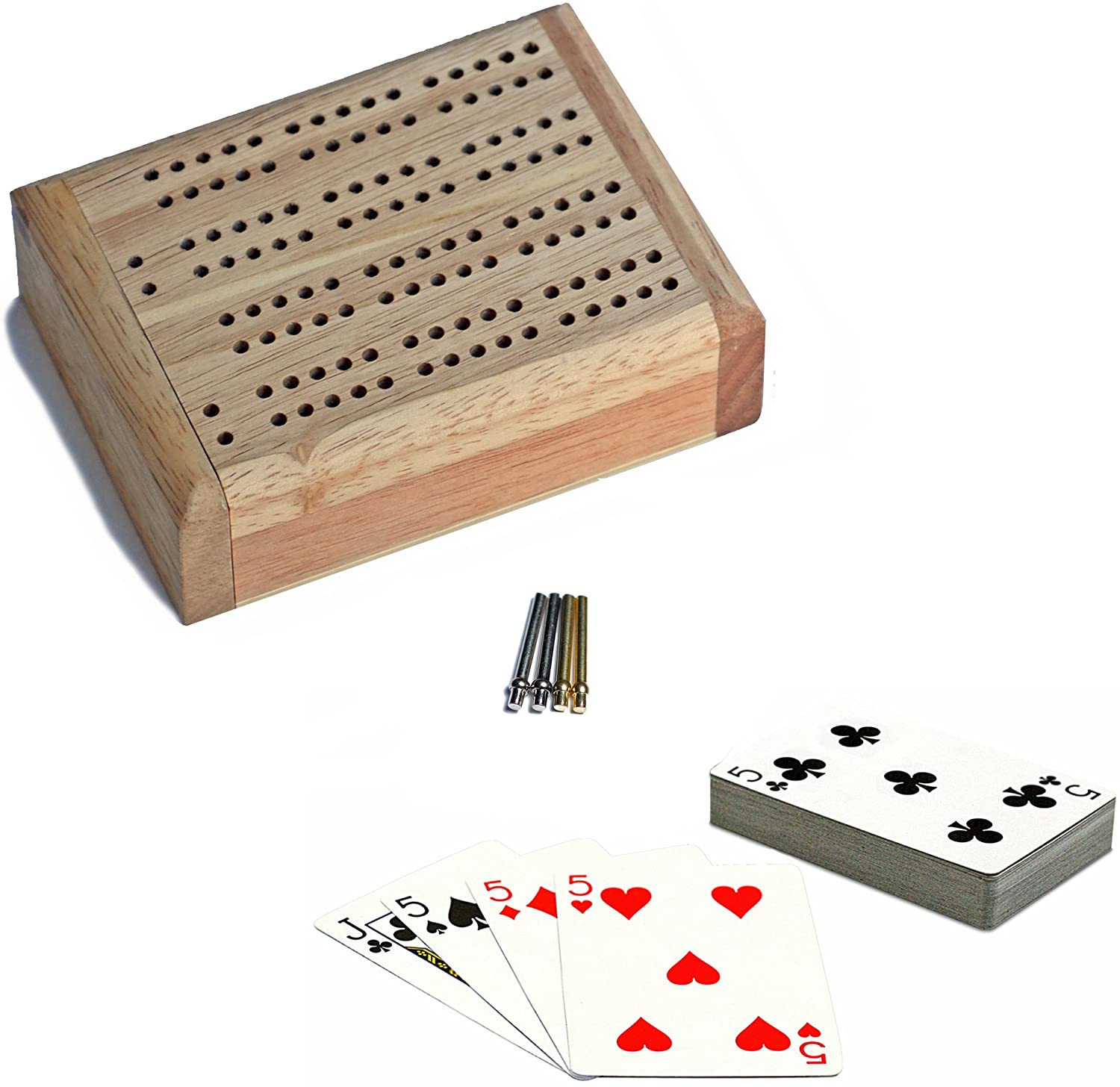 ---
There are plenty of travel games for kids out there but Guess Who is a staple that is simple to set up and incredibly easy to play. The two game trays connect together for easy transport and have 40 face cards to split between the trays. This two-player game will keep your kids occupied on your travels.
The aim of the game is to guess your opponent's character by asking specific questions to remove potential persons. Sounds easy enough but as always, there is an element of strategy involved. This is one of those games that can provide hours of enjoyment for your kids and even yourself and some friends. Who is your first choice of character going to be when you play?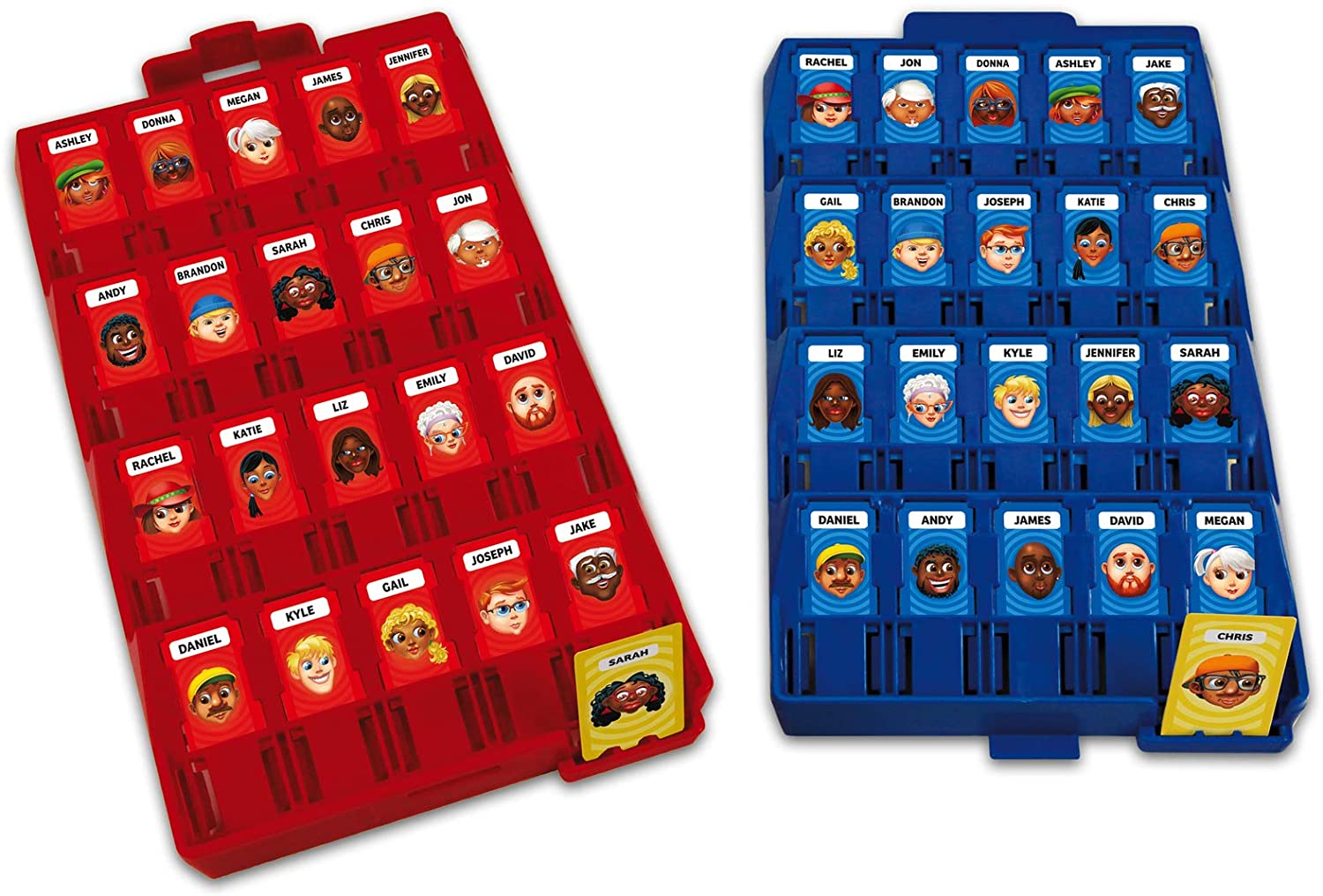 ---
https://www.jonesaroundtheworld.com/wp-content/uploads/2021/08/Deluxe-Scrabble-Travel-Edition.jpg
1500
1500
TravelTractionsJATW
https://www.jonesaroundtheworld.com/wp-content/uploads/2017/03/logotry-1-1-300x106.png
TravelTractionsJATW
2021-08-30 21:15:56
2021-08-30 21:17:30
The 14 Best Travel Board Games | On the Go Games