Searching for some words to accompany your own journey? I've compiled the best list out there of the most beautiful journey quotes to inspire and uplift you…
Maybe the most famous quote about journeys that millions across the globe know is from Lao Tzu. The ancient Chinese philosopher once said, "a journey of a thousand miles begins with a single step." And since then, adventurers, journeyers and wanderers have passed on their own journey inspiration.
Whether your journey is a metaphorical or literal one, you will love my list of the best journey quotes that are guaranteed to lift you up and propel you forward.
These are the 77 best journey quotes.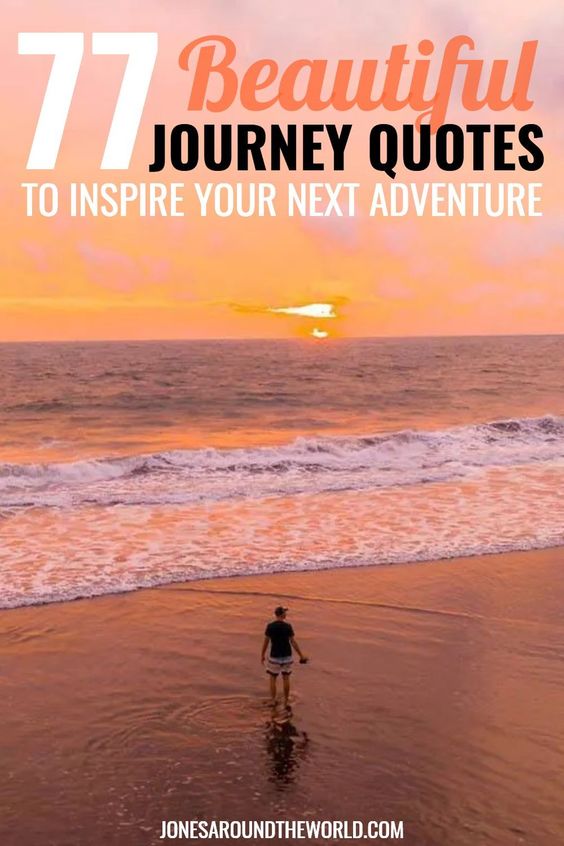 ---
The Best Journey Quotes
You may recognize a number of these quotes about journeys, as they come from the minds of some of the greatest individuals throughout history. These writers, leaders, musicians and adventurers understand the power of a life changing journey.
1) "If you can't fly, then run, if you can't walk run, then walk, if you can't walk, then crawl, but by all means keep moving." – Martin Luther King Jr.
2) "The road of life twists and turns and no two directions are ever the same. Yet our lessons come from the journey, not the destination." –
Don Williams, Jr.
3) "The best part of life is to decide to make the journey through life like a best selling book. Tell a fantastic story when you are ready to tell others how you did it. Make sure life the best story ever written through a journey filled with overcoming obstacles, taking risks, and continuing to develop." – Catherine Pulsifer
4) "We are travelers on a cosmic journey, stardust, swirling and dancing in the eddies and whirlpools of infinity. Life is eternal. We have stopped for a moment to encounter each other, to meet, to love, to share. This is a precious moment. It is a little parenthesis in eternity." – Paulo Coelho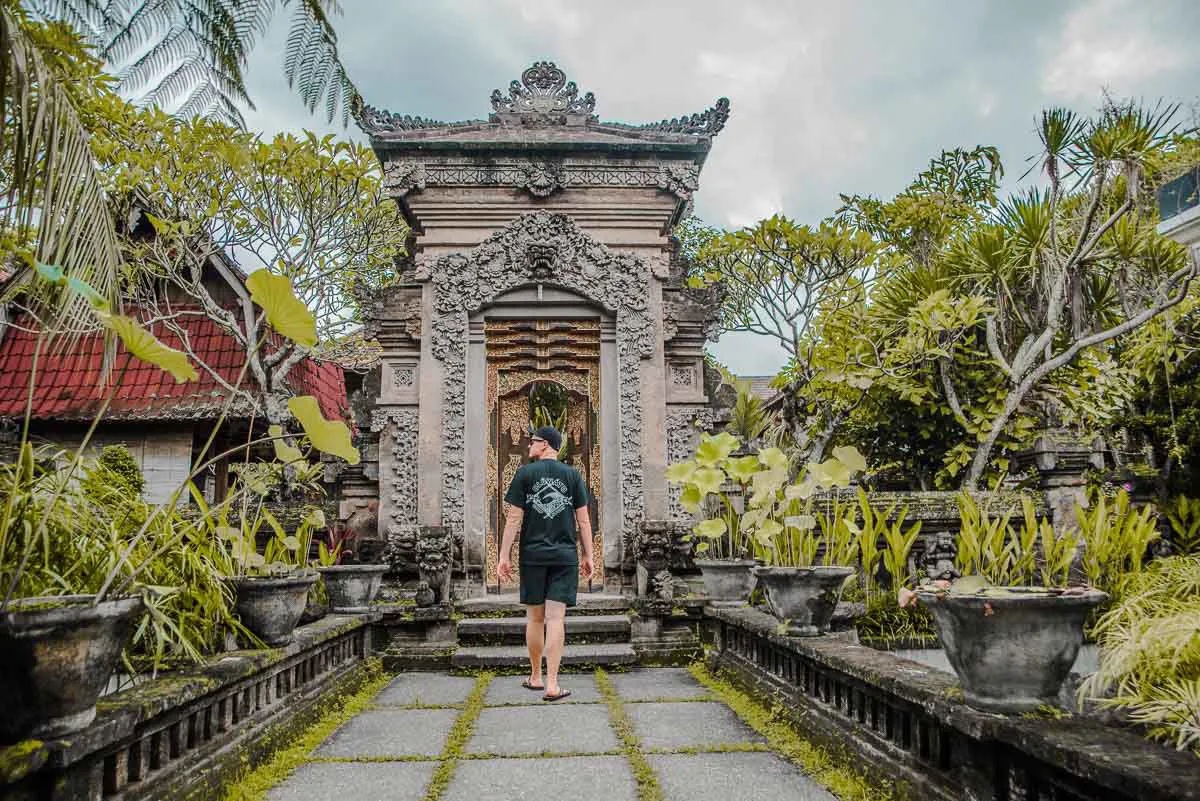 ---
5) "If ever there was a metaphor to illustrate the importance of the journey over the destination, it is life itself. For everyone who departs from birth is destined for death, so the journey IS life. Savor it!" – Michele Jennae
6) "Life is a journey, and if you fall in love with the journey, you will be in love forever." – Peter Hagerty
7) "The secret of getting ahead is getting started. The secret of getting started is breaking your complex, overwhelming tasks into small manageable tasks, and then starting on the first one." – Mark Twain
8) "It is good to have an end to journey toward; but it is the journey that matters, in the end." – Ernest Hemingway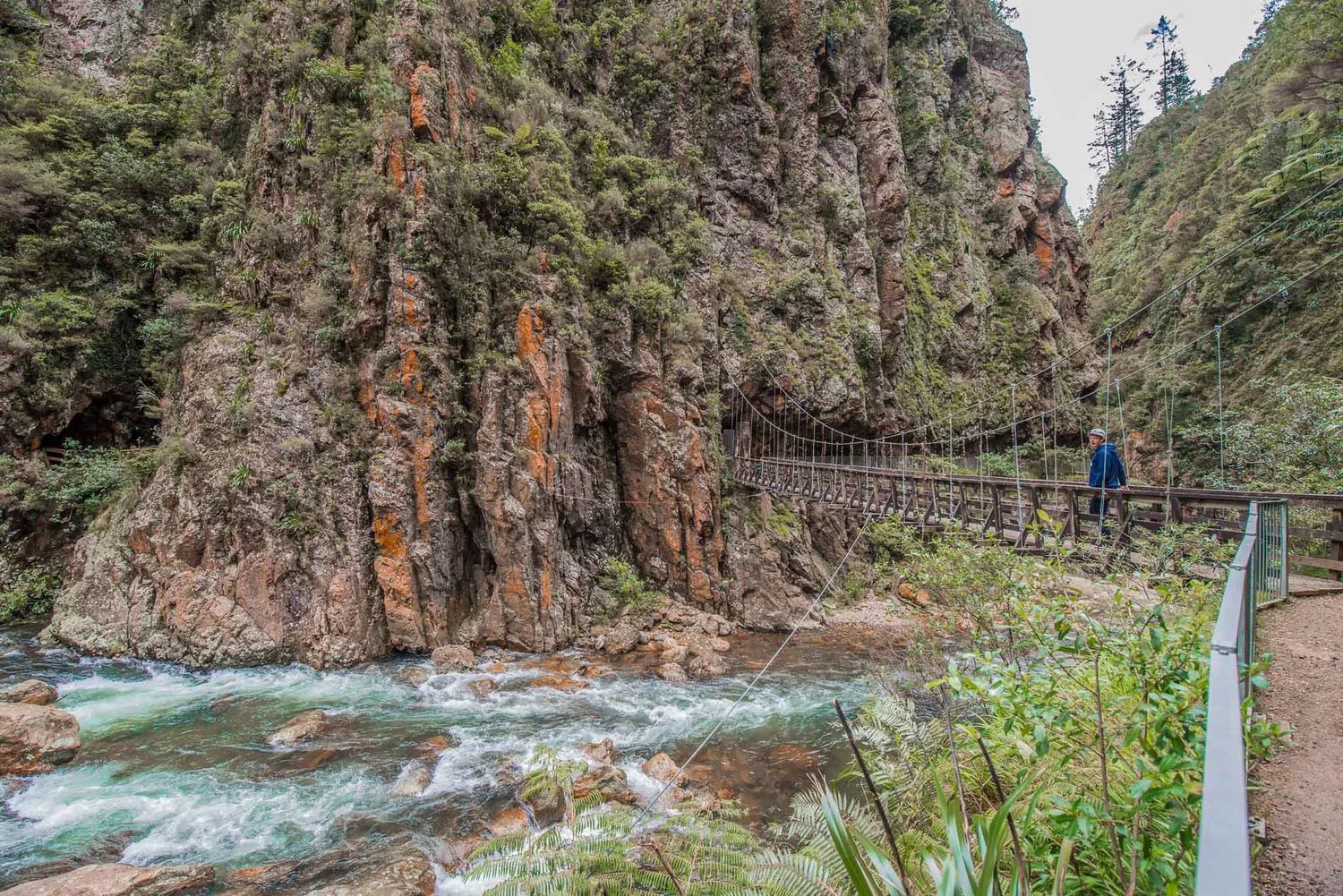 ---
9) "To finish the moment, to find the journey's end in every step of the road, to live the greatest number of good hours, is wisdom." – Ralph Waldo Emerson
10) "Our battered suitcases were piled on the sidewalk again; we had longer ways to go. But no matter, the road is life."
― Jack Kerouac
11) "In order to complete our amazing life journey successfully, it is vital that we turn each and every dark tear into a pearl of wisdom, and find the blessing in every curse." – Anthon St. Maarten
12) "This thing we call life is not a destination with an end but a path down which we continue to journey as long as we can breath. Life is to be lived not squandered or to give away waiting for the end to close upon us." – Byron Pulsifer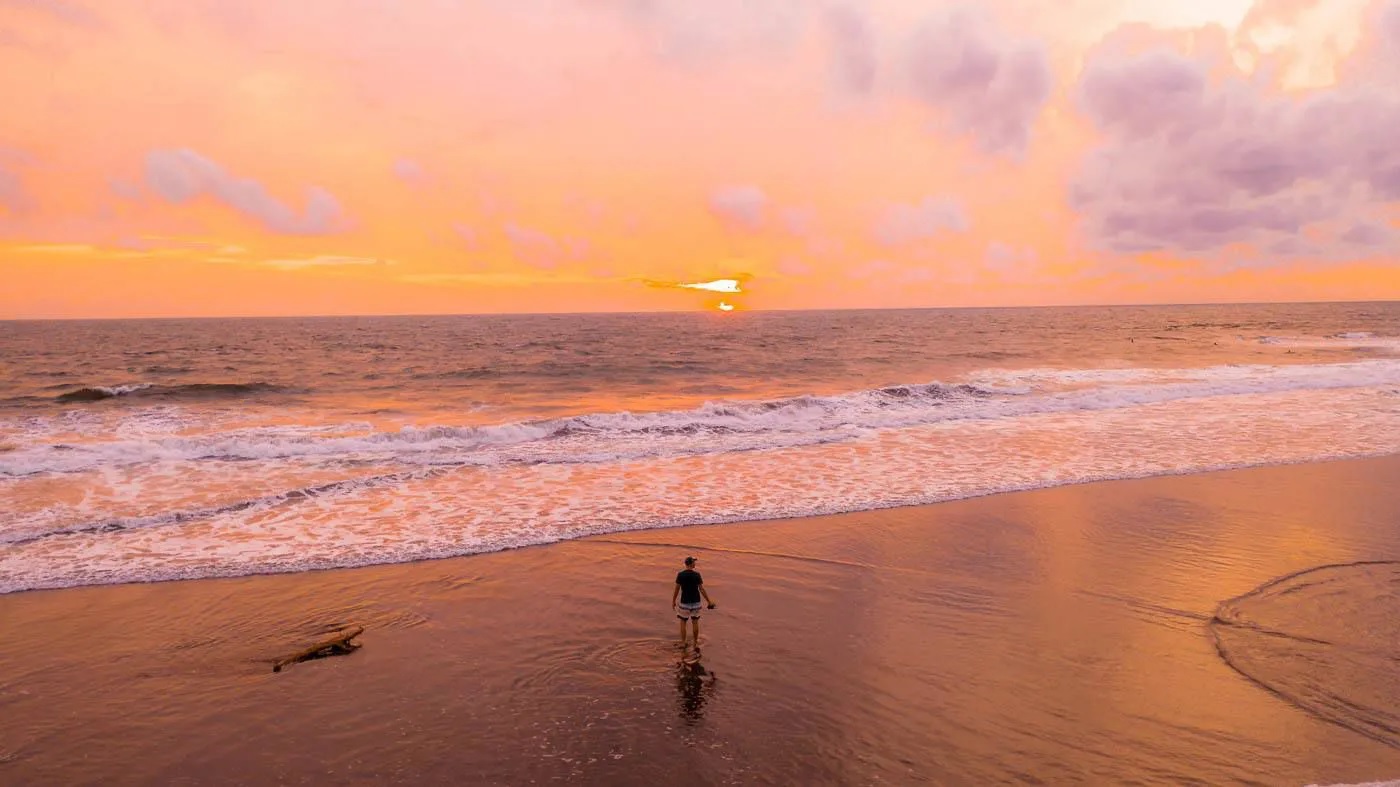 ---
13) "Don't judge each day by the harvest you reap, but by the seeds that you plant." – Robert Louis Stevenson
14) "Life should not be a journey to the grave with the intention of arriving safely in a pretty and well preserved body, but rather to skid in broadside in a cloud of smoke, thoroughly used up, totally worn out, and loudly proclaiming "Wow! What a Ride!"" – Hunter S. Thompson
15) "Sooner or later we must realize there is no station, no one place to arrive at once and for all. The true joy of life is the trip."
— Robert J. Hastings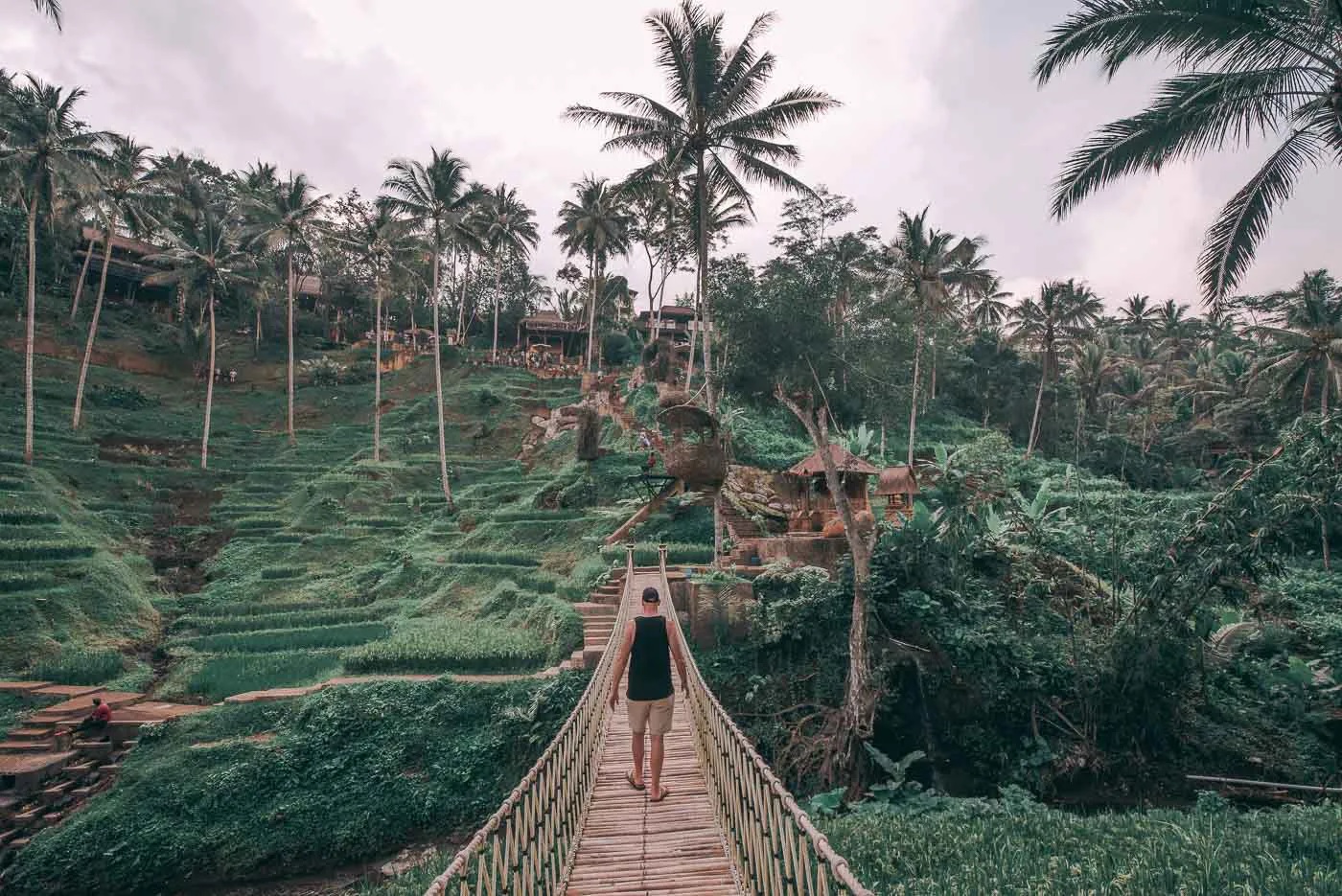 ---
Short Journey Quotes
Quotes don't have to be lengthy to capture the spirit of what they are trying to convey. These short journey quotes say so much with so little words.
16) "A journey of a thousand miles begins with a single step." – Lao Tzu
17) "Learn to trust the journey, even when you do not understand it." – Lolly Daskal
18) "A journey is time suspended." –
Louis L'Amour
19) "Take voyages. Attempt them. There's nothing else."
― Tennessee Williams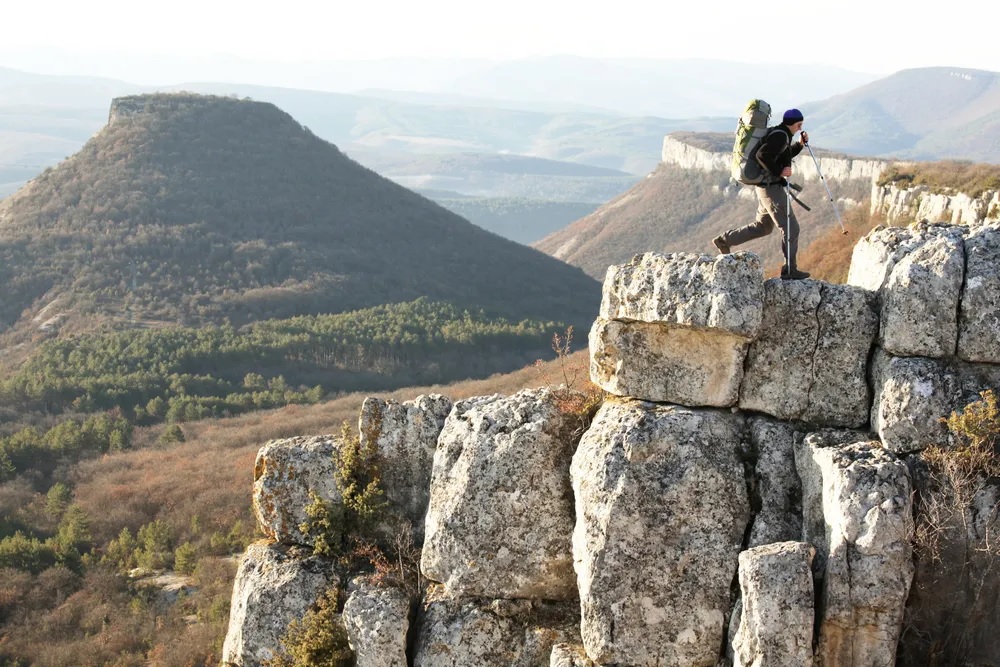 ---
20) "I'm an idealist. I don't know where I'm going, but I'm on my way."
— Carl Sandburg
21) "Stop worrying about the potholes in the road and celebrate the journey."
– Fitzhugh Mullan
22) "Life's a journey, not a race." – Unknown
23) "Life is a journey. When we stop, things don't go right." – Pope Francis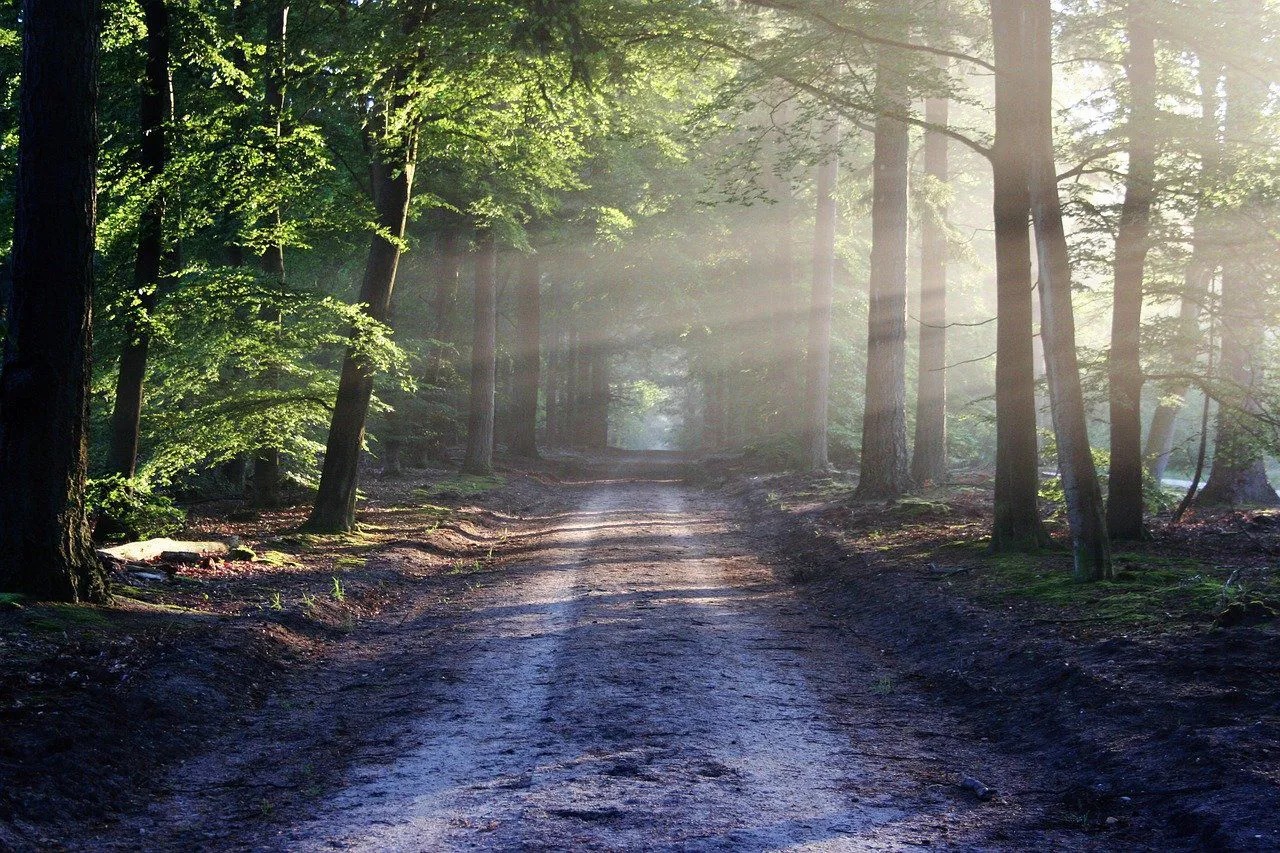 ---
24) "It is good to have an end to journey toward, but it is the journey that matters in the end."
― Ursula K. Le Guin
25) "You must remain focused on your journey to greatness." – Les Brown
26) "I tramp a perpetual journey."
― Walt Whitman
27) "The real voyage of discovery consists not in seeking new landscapes, but in having new eyes." – Marcel Proust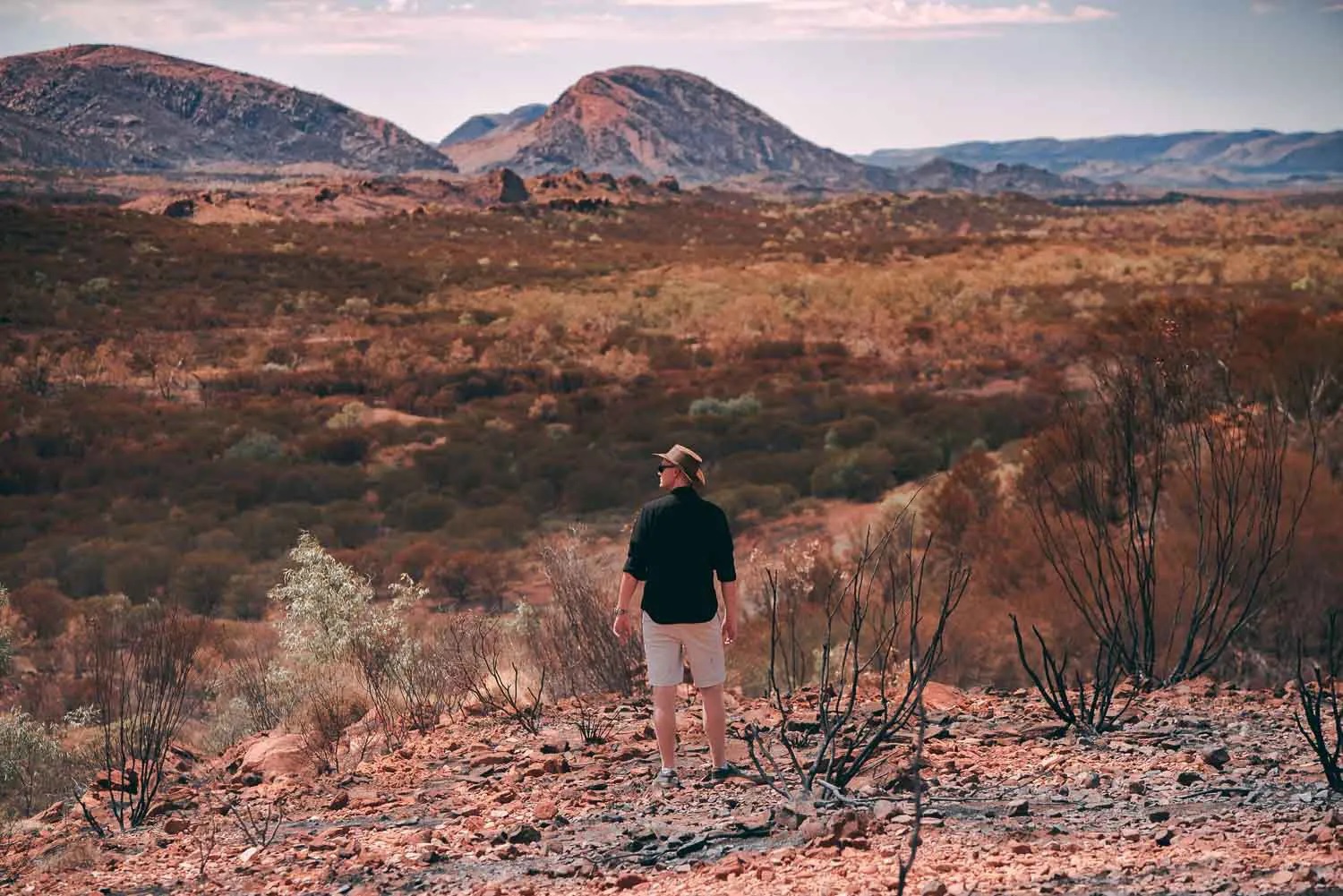 ---
28) "It's not the years in your life that count. It's the life in your years." – Abraham Lincoln
29) "Life is about waking up. It is a journey of discovery and you've already bought the ticket and are sitting on the train." – Michael Sheridan,
30) "The only impossible journey is the one you never begin." – Tony Robbins
31) "Without music, life is a journey through a desert." – Pat Conroy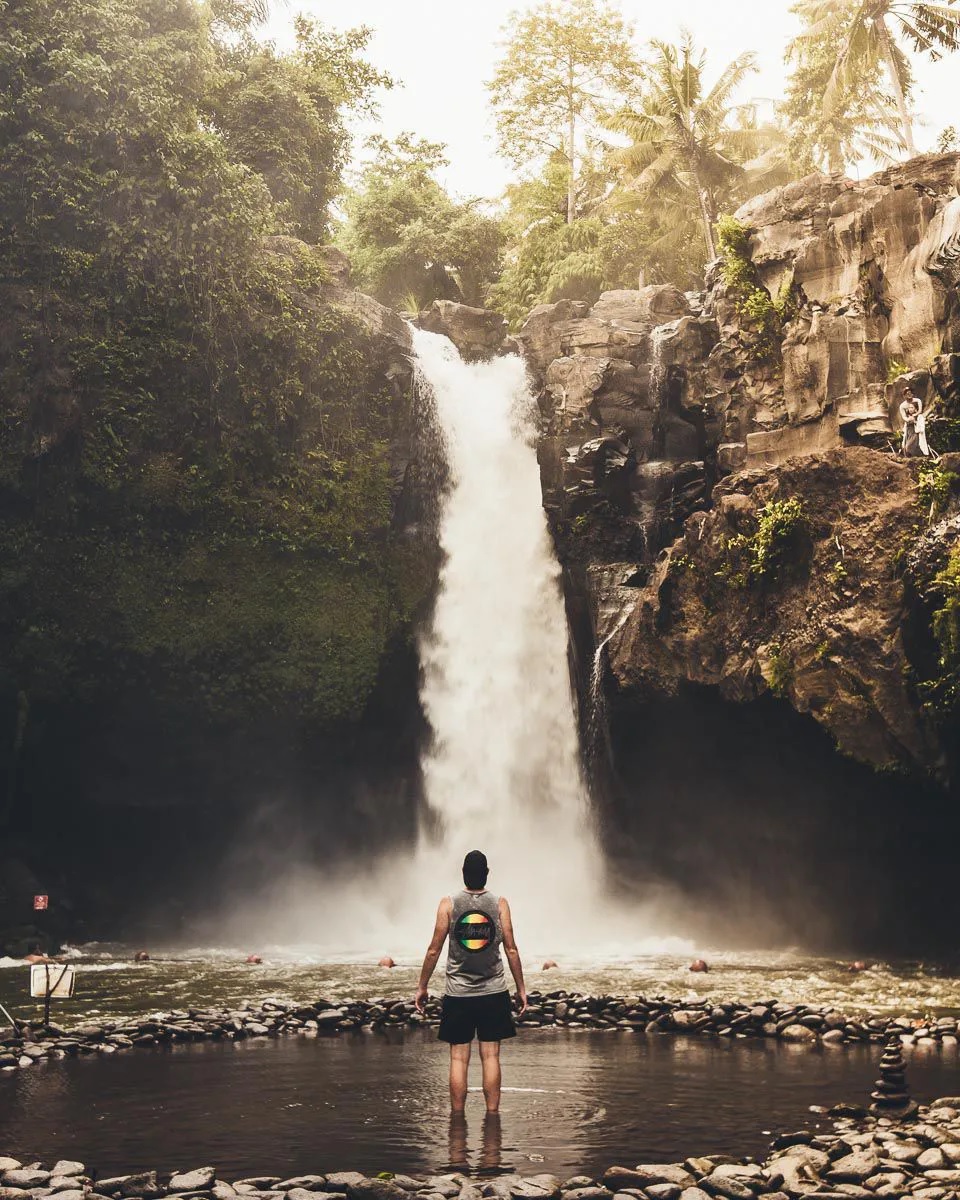 ---
32) "What you learn in tough times can be used in many ways to bless your personal life journey." – Scott Gordon
33) "Accomplishments will prove to be a journey, not a destination." – Dwight D. Eisenhower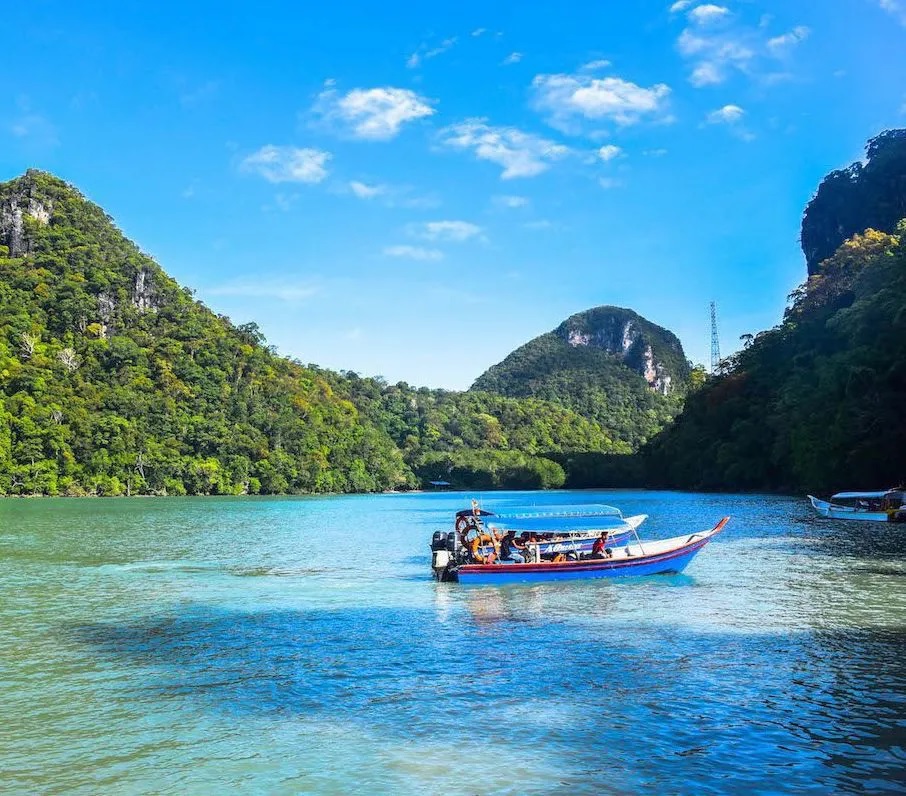 ---
Inspiring Journey Quotes
Searching for the courage to take the first steps on your own journey? These inspiring journey quotes will light a fire under you, guaranteed to give you the courage you seek.
34) "I discovered that a fresh start is a process. A fresh start is a journey – a journey that requires a plan." – Vivian Jokotade
35) "If you do what you've always done, you'll get what you've always gotten." – Unknown
36) "You don't have to understand my journey. You just need to respect it." – Izey Victoria Odiase
37) "When setting out on a journey do not seek advice from someone who never left home." – Rumi

---
38) "To get through the hardest journey we need take only one step at a time, but we must keep on stepping." – Chinese Proverb
39) "You have learned a lot, but there are still lots of learning for you as you journey through life. Never stop learning." – Kate Summers
40) "When you're on a journey and you come to a wall, always throw your pack over first, because then you will be sure to follow." – Yongey Mingyur Rinpoche
41) "
Big things have small beginnings." – Prometheus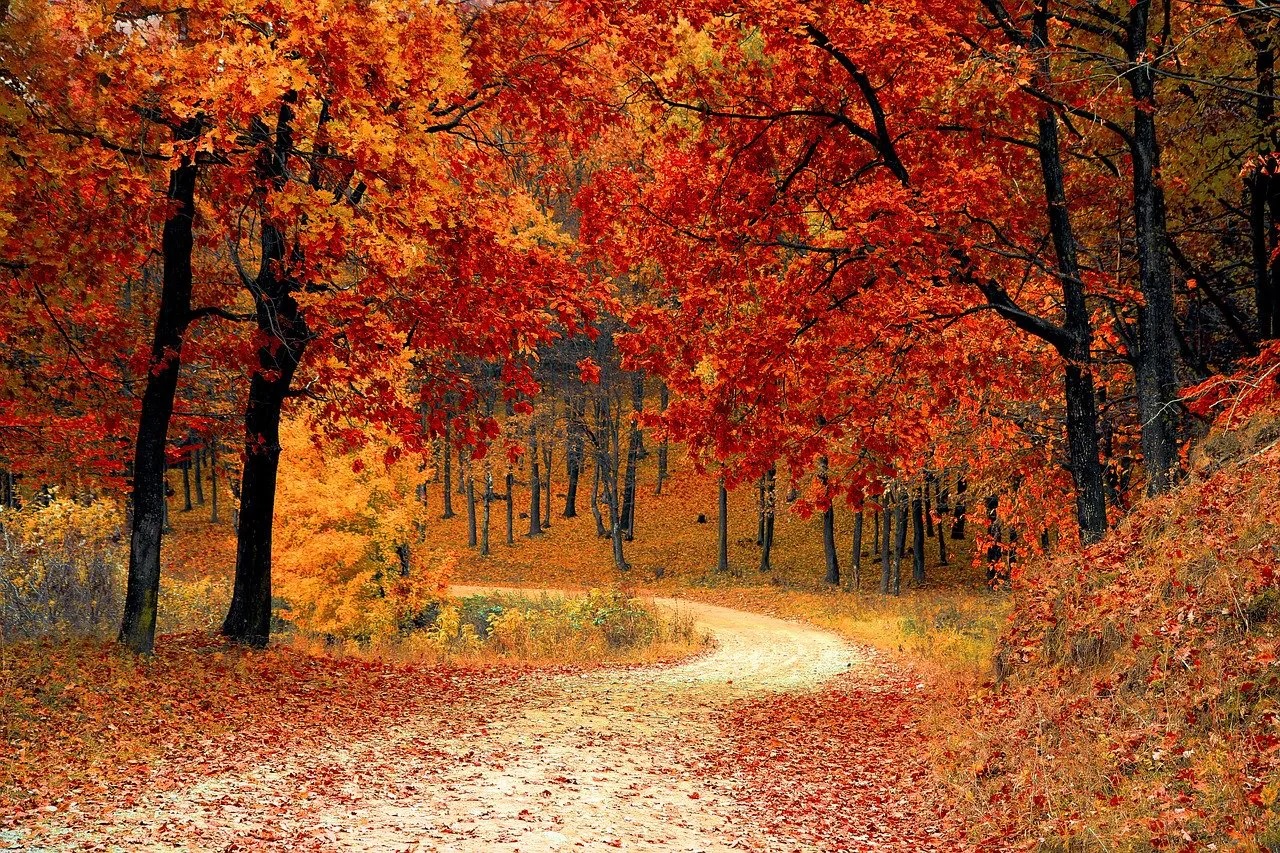 ---
42) "Life is a journey that have a lot different paths, but any path you choose use it as your destiny."
― Ryan Leonard
43) "This is your journey, your body, your mind, and your spirit. Dig deep, own it, and start doing things for you and by you." – Unknown Author
44) "As you journey down the path, don't forget to be present moment-by-moment and absorb the beauty and richness of simply being alive." – Cary David Richards
45) "Life is a journey of either Fate or Destiny. Fate is the result of giving in to one's wounds and heartaches. Your Destiny unfolds when you rise above the challenges of your life and use them as Divine opportunities to move forward to unlock your higher potential." – Caroline Myss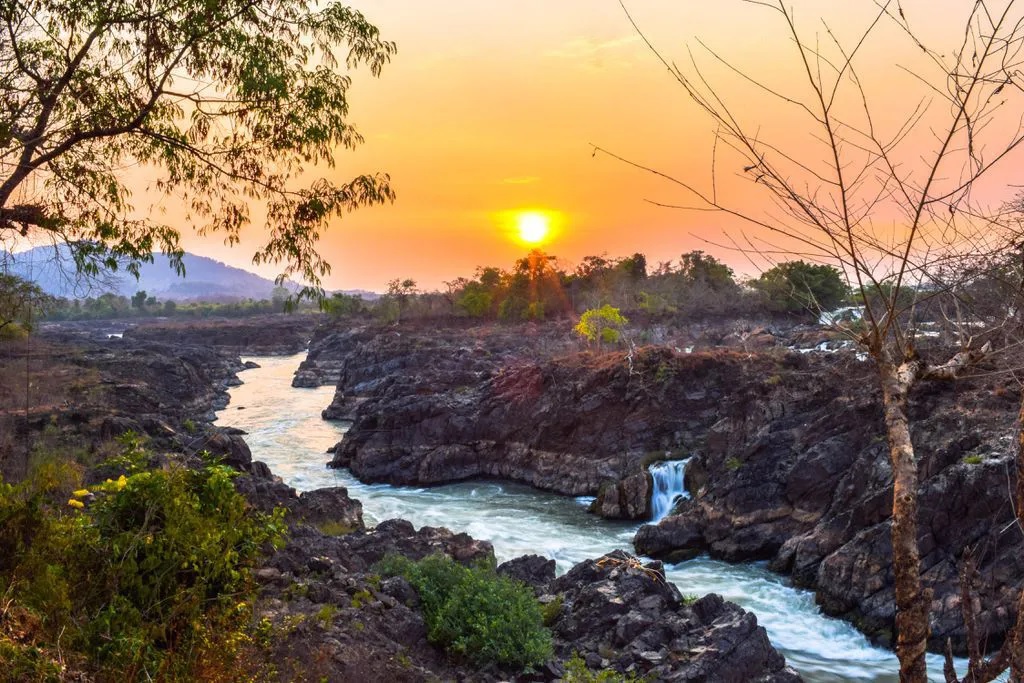 ---
46) "Temporary setbacks create opportunities for fresh commitment and renewal. There are seasons of sunshine as well as rain." – T. D. Jakes,
47) "I believe that life is a journey, often difficult and sometimes incredibly cruel, but we are well equipped for it if only we tap into our talents and gifts and allow them to blossom." – Les Brown
48) "To find your confidence, get out of your comfort zone, overcome your fears, and begin the journey to discover and accomplish what you want to do with your life." – Doretha Dingler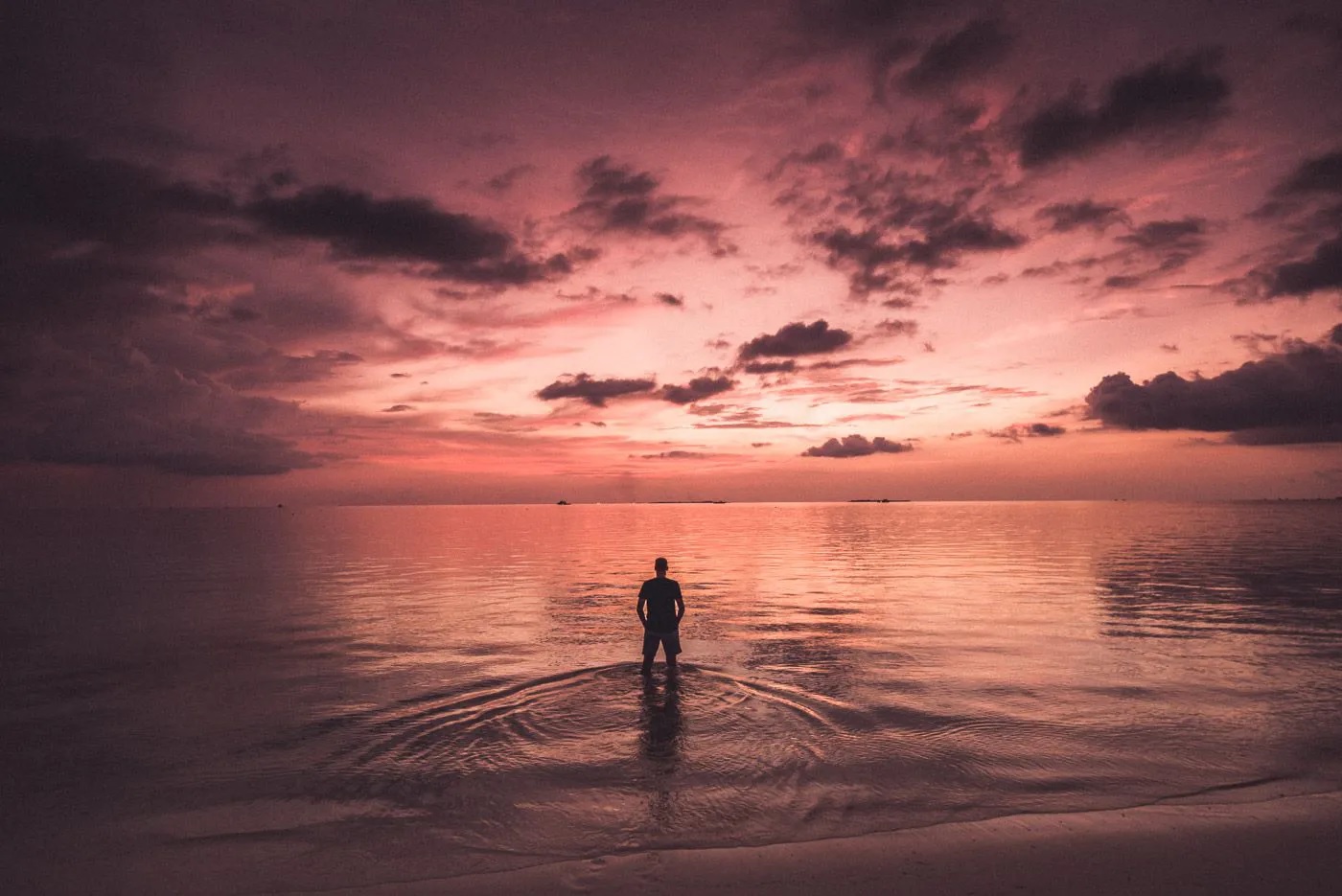 ---
Journey Instagram Quotes & Captions
Need a fantastic quote about journeys to accompany your own inspiring Instagram upload? These Instagram journey captions and quotes say so much in just the right amount of characters.
49) "Good company in a journey makes the way seem shorter." – Izaak Walton
50) "Always say yes to new adventures."
51) "It is better to travel well than to arrive." –
Arthur C. Custance
52) "Always take the scenic route."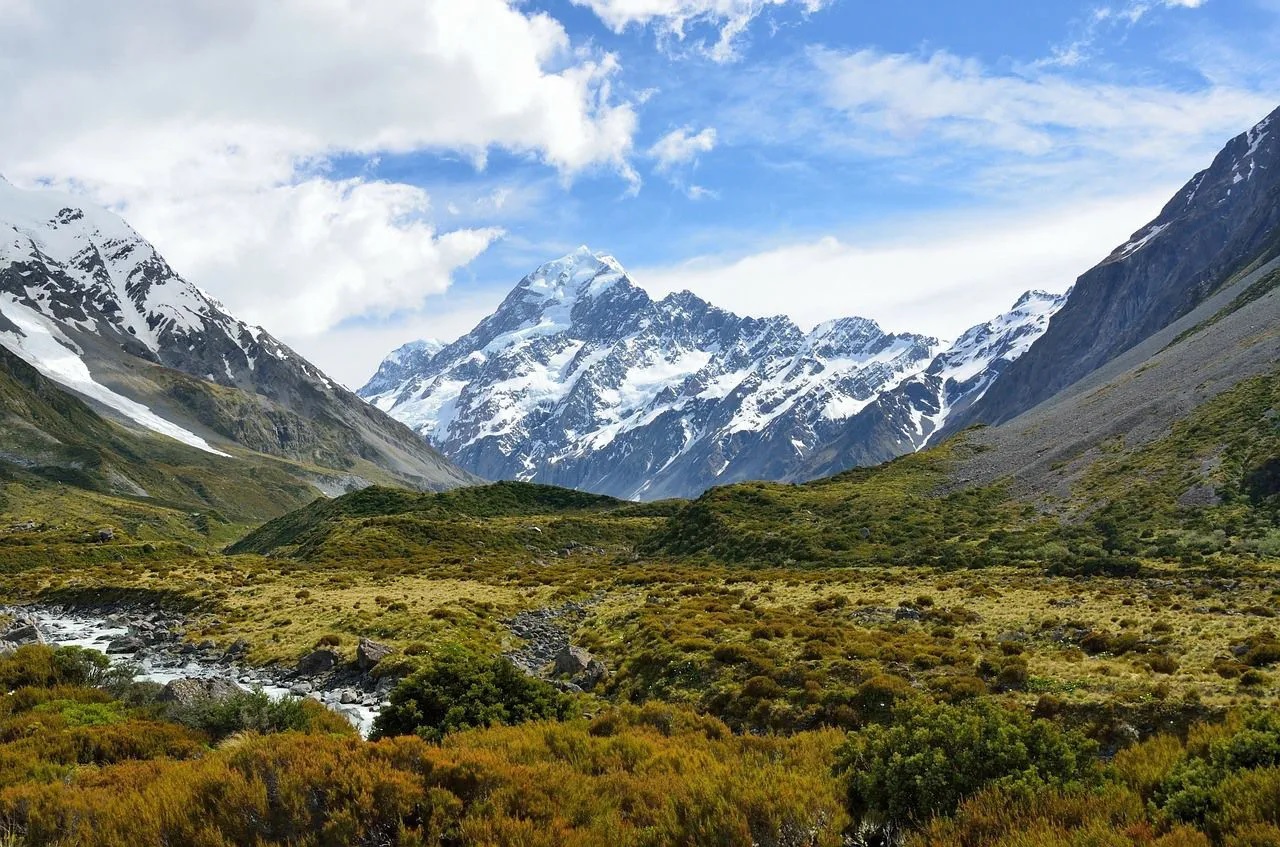 ---
53) "Travel is the only thing you buy that makes you richer."
54) "Don't listen to what they say, go and see it for yourself."
55) "What's on my bucket list? Everywhere."
56) "On a hard jungle journey, nothing is so important as having a team you can trust." – Tahir Shah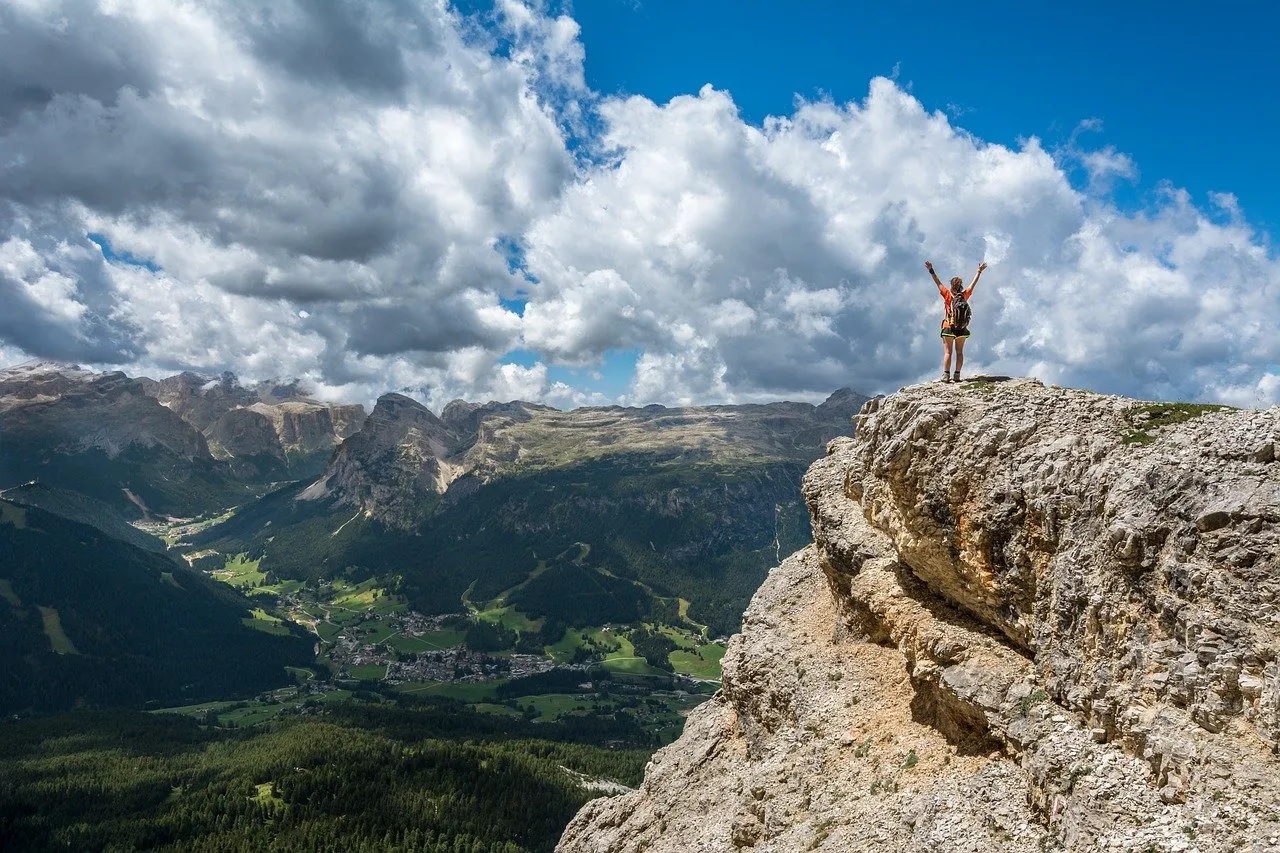 ---
57) "Travel not to find yourself, but to remember where you have been all long."
58) "Don't spend your money on things. Spend it on experiences!"
59) "Leap and the net will appear." – Zen Proverb
60) "All journeys have secret destinations of which the traveler is unaware."
― Martin Buber
61) "Life is journey, travel it well." – Unknown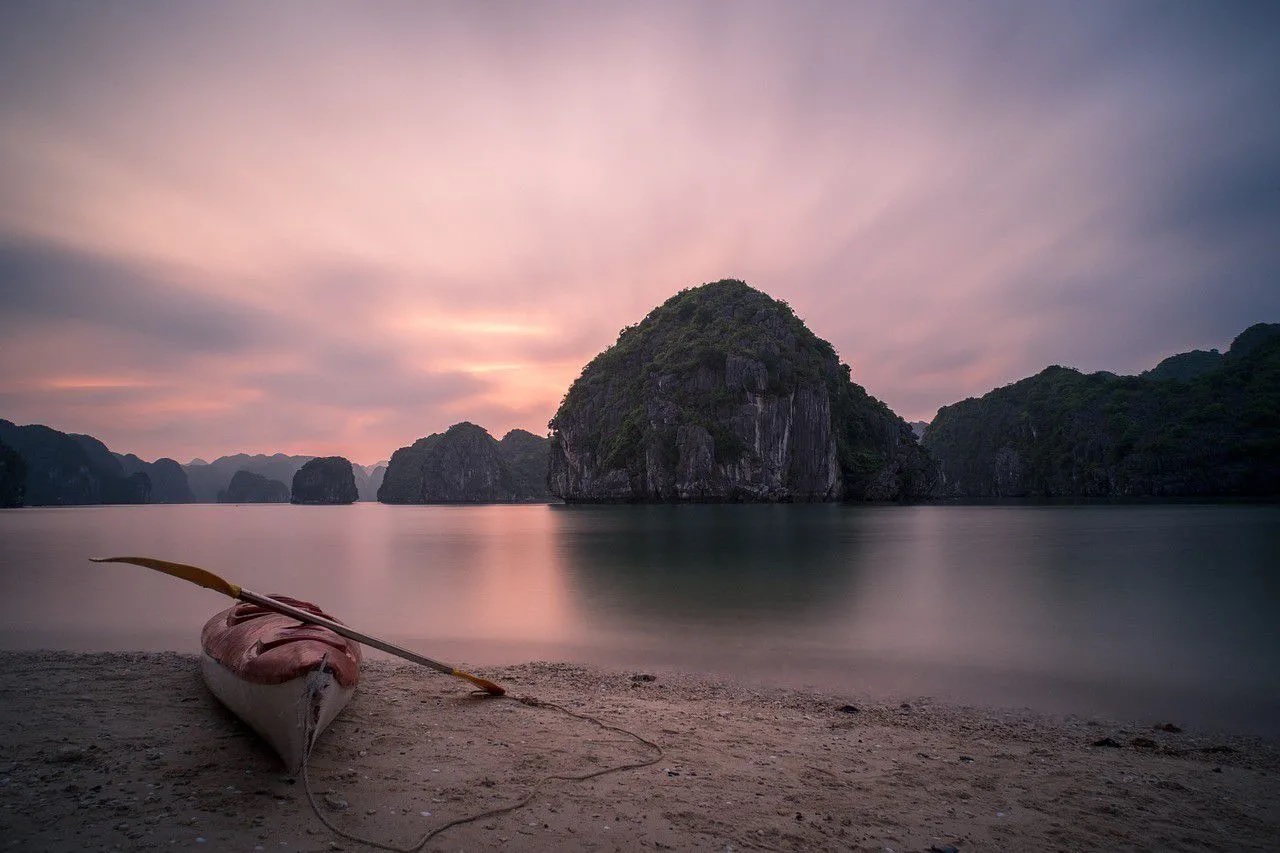 ---
Funny Journey Quotes
These funny quotes about journeys are short, punchy and shine a humorous light on some of the many obstacles a journey may come up against.
62) "Before you embark on a journey of revenge, dig two graves." – Confucius
63) "Me: "I want to travel more", the bank account: ""Like, to the park?"
64) "I have panicked unnecessarily in all four corners of the globe." – Jon Ronson
65) "Good things come to those, who book flights."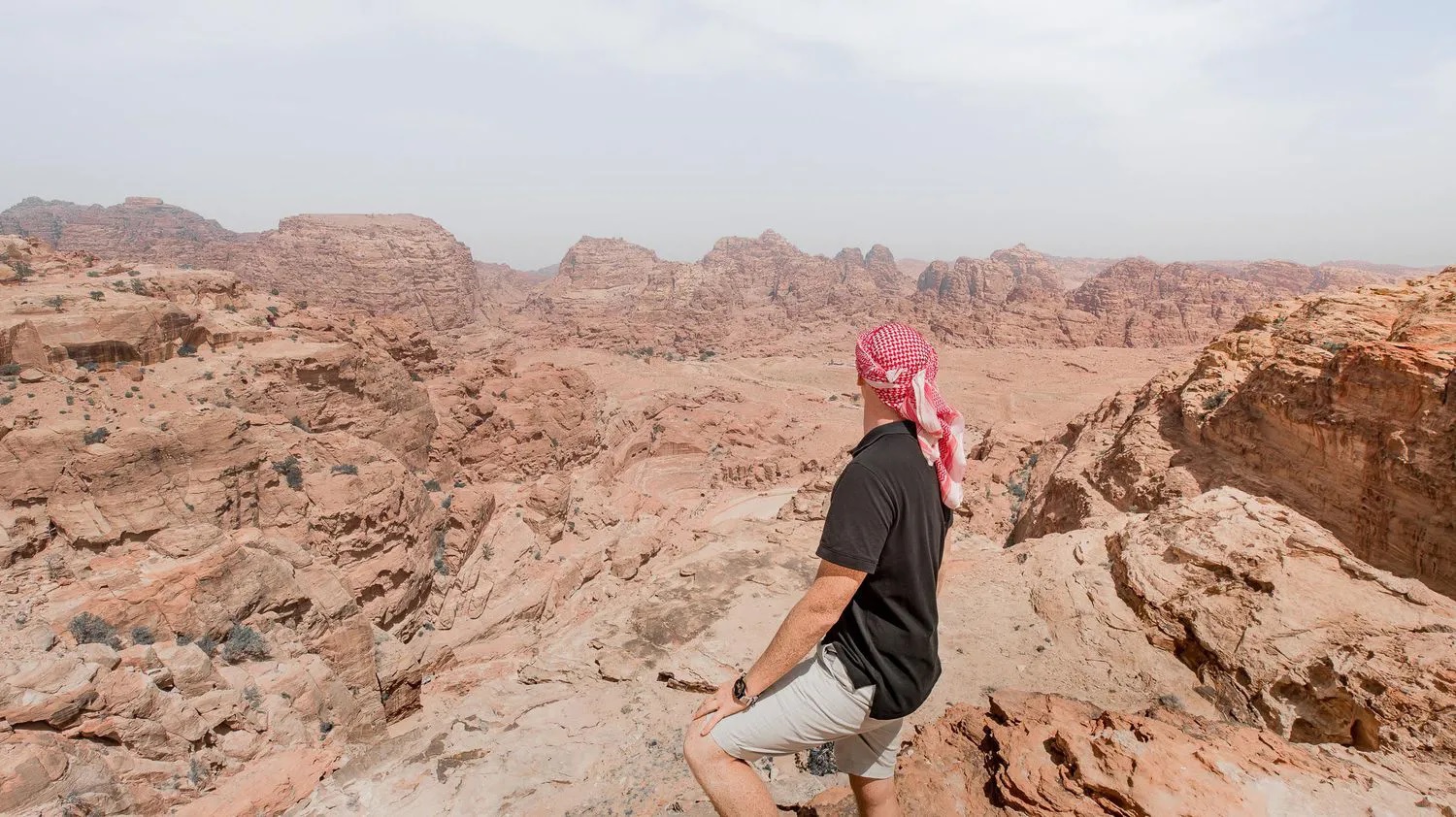 ---
66) "A journey is like marriage. The certain way to be wrong is to think you control it." – John Steinbeck
67) "I crossed a time zone and I feel younger already. If I keep traveling west, I can become immortal!" – Jarod Kintz
68) "Sometimes the road less traveled is less traveled for a reason." – Jerry Seinfeld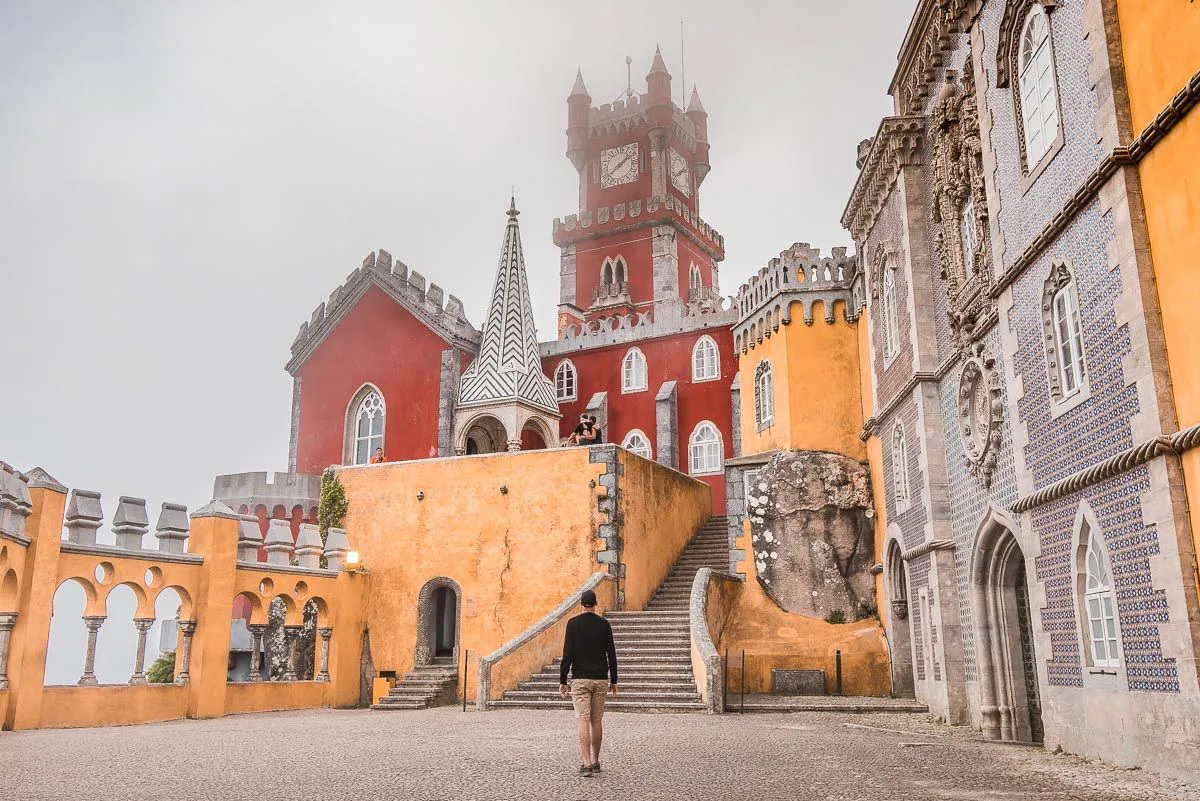 ---
Celebrity Journey Quotes
Actors, entrepreneurs, musicians and more are the minds behind these poignant celebrity journey quotes that are sure to inspire and make you smile.
69) "The key to realizing a dream is to focus not on success but significance, and then even the small steps and little victories along your path will take on greater meaning." – Oprah Winfrey
70) "Sometimes it's the journey that teaches you a lot about your destination." – Drake
71) "You can handle just about anything that comes at you out on the road with a believable grin, common sense and whiskey."– Bill Murray
72) "You can't connect the dots looking forward; you can only connect them looking backward. So you have to trust that the dots will somehow connect in your future. You have to trust in something; your gut, destiny, life, karma, whatever. This approach has never let me down, and it has made all the difference in my life." – Steve Jobs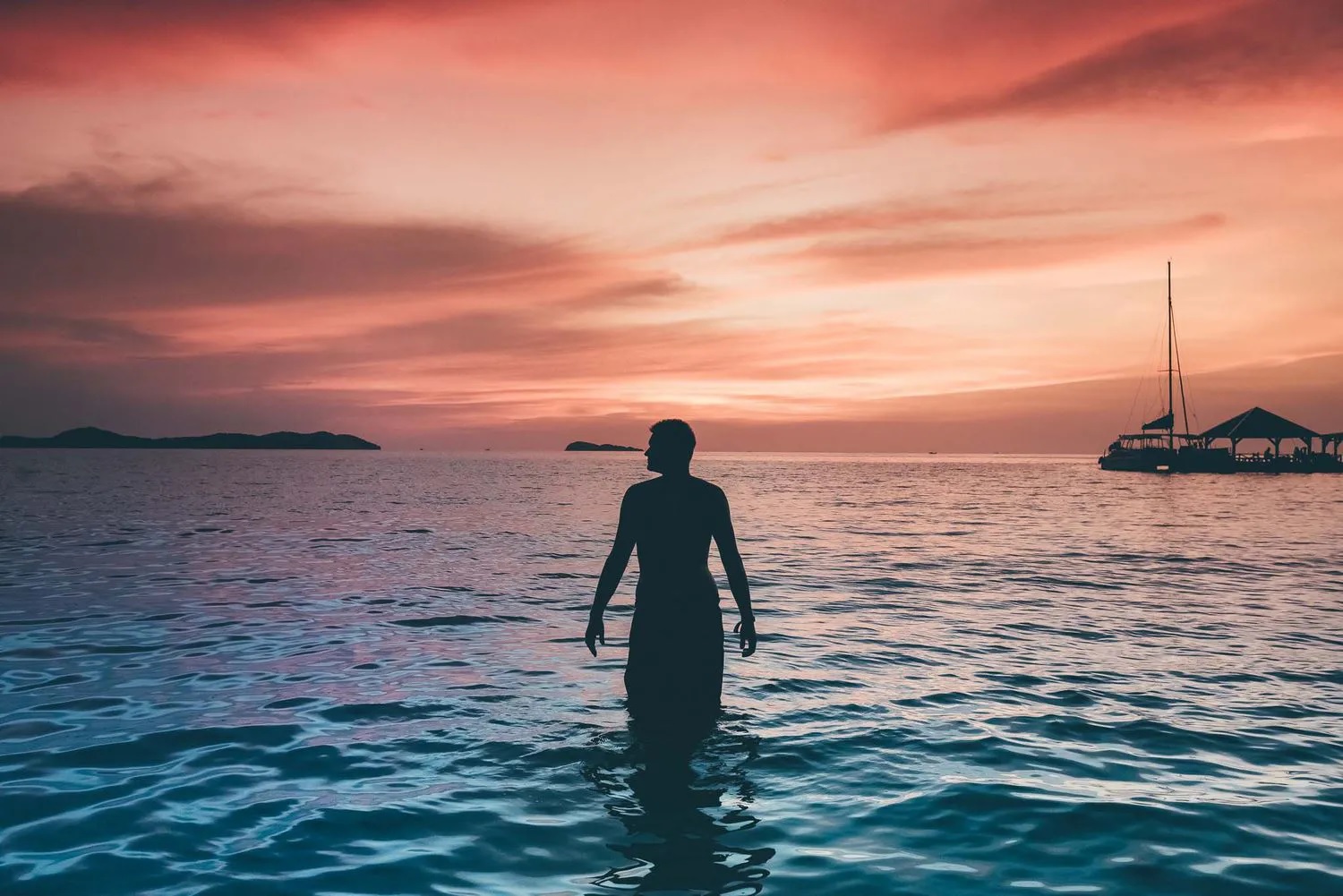 ---
73) "The main thing that you have to remember on this journey is, just be Nice to everyone and always smile." – Ed Sheeran
74) "You take people, you put them on a journey, you give them peril, you find out who they really are." – Joss Whedon
75) "If all difficulties were known at the outset of a long journey, most of us would never start out at all." – Dan Rather
76. "Every day is a new journey for me, and I feel like, in my lifetime, I've been blessed to experience such a lot." – Bindi Irwin
77) "Not everyone will understand your journey. That's okay. You're here to live your life, not to make everyone understand." – Banksy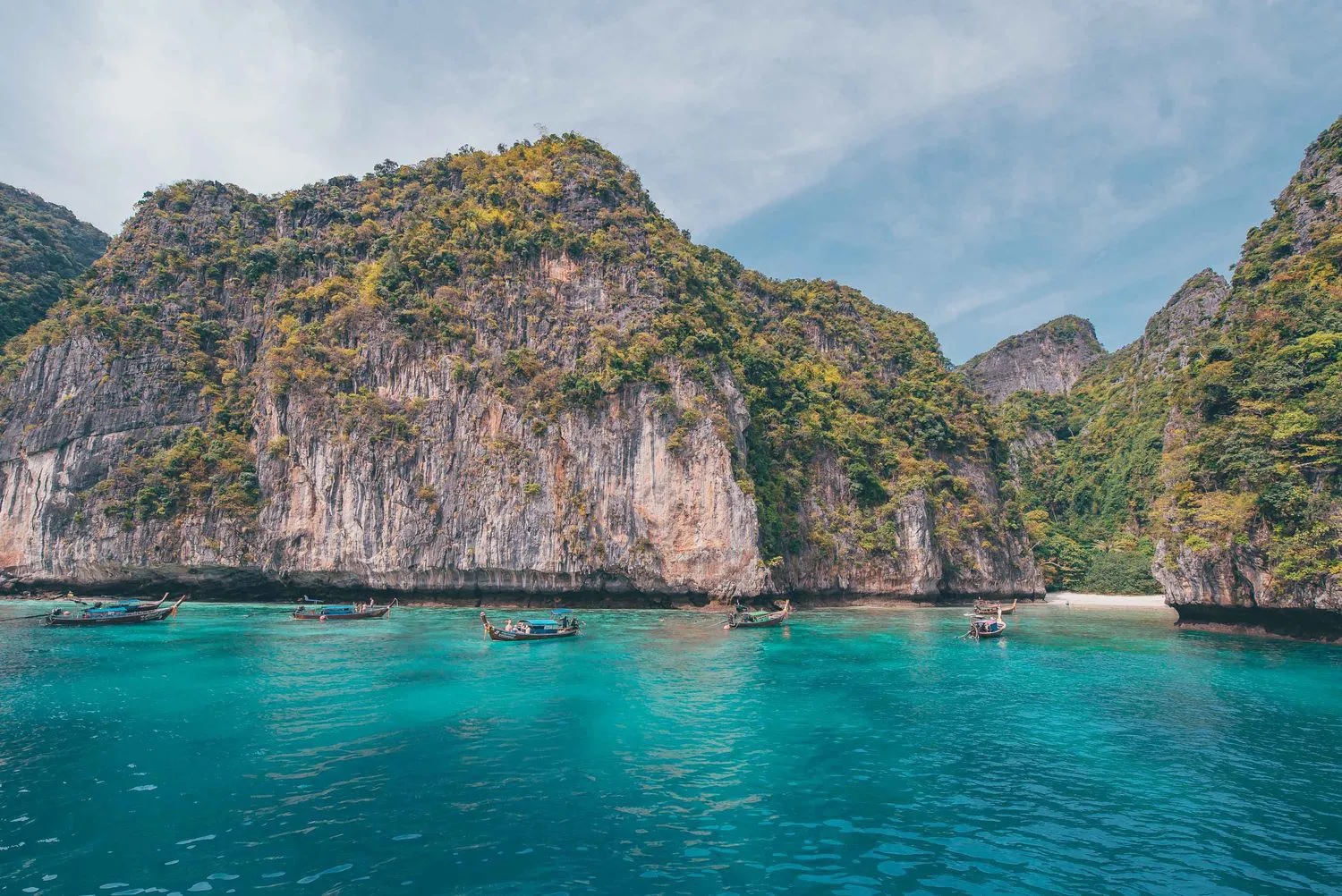 ---
Did I miss any great journey quotes?
Is there a journey quote I missed off my list that is one of your personal faves and that you want to share? Reach out to me with the quote, and I'll see if I can add it to the my list of the best quotes about journeys!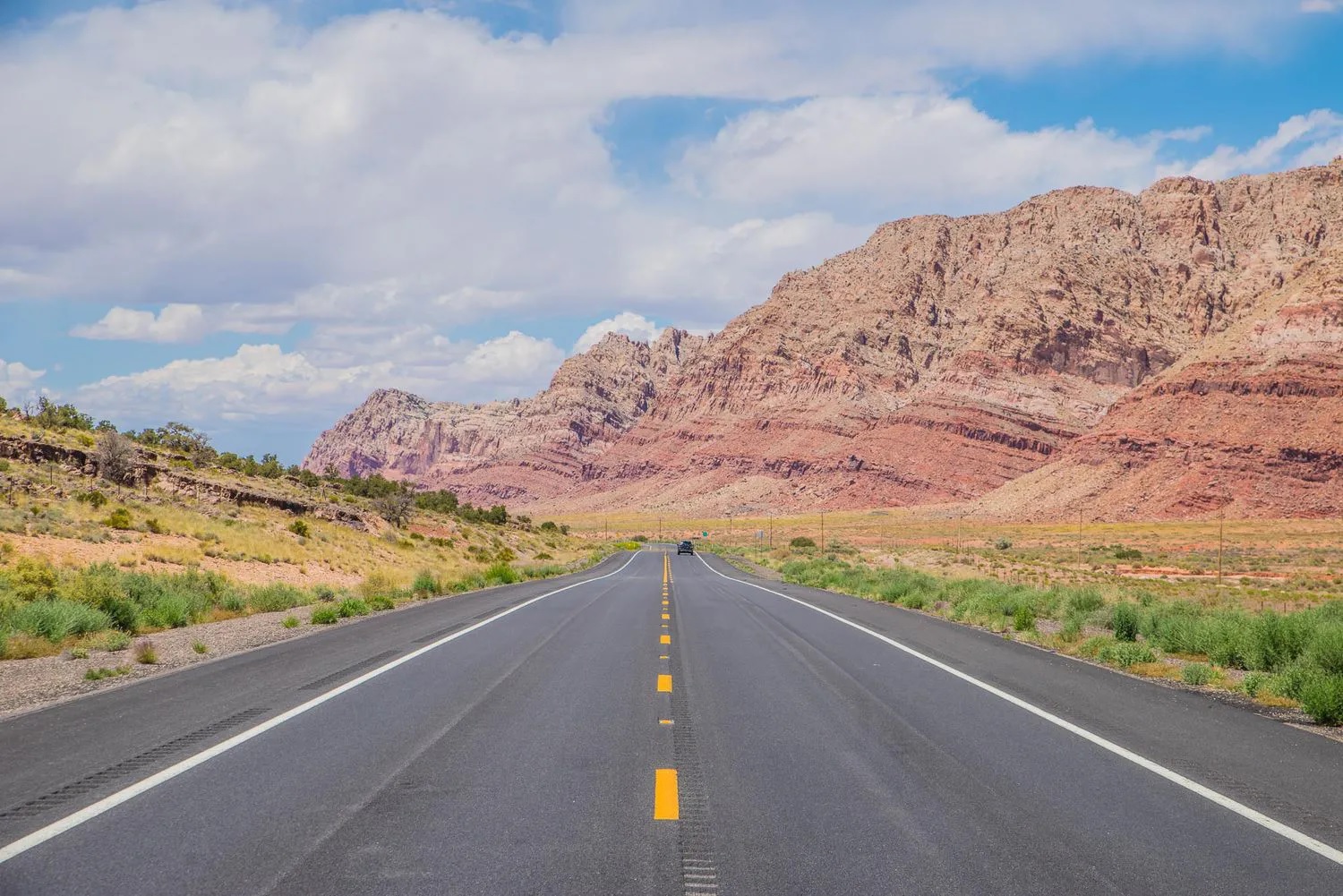 ---
Looking for inspiration for your next travel journey?
The quotes that made my list could really sum up so many journeys travelers take every day across the world. I'm a travel blogger who has traveled across the globe, and as a result my site has a huge variety of inspiring travel content. Accommodation guides, music festival guides, itineraries, city guides and so much more await you. Get started with some of my most popular travel content.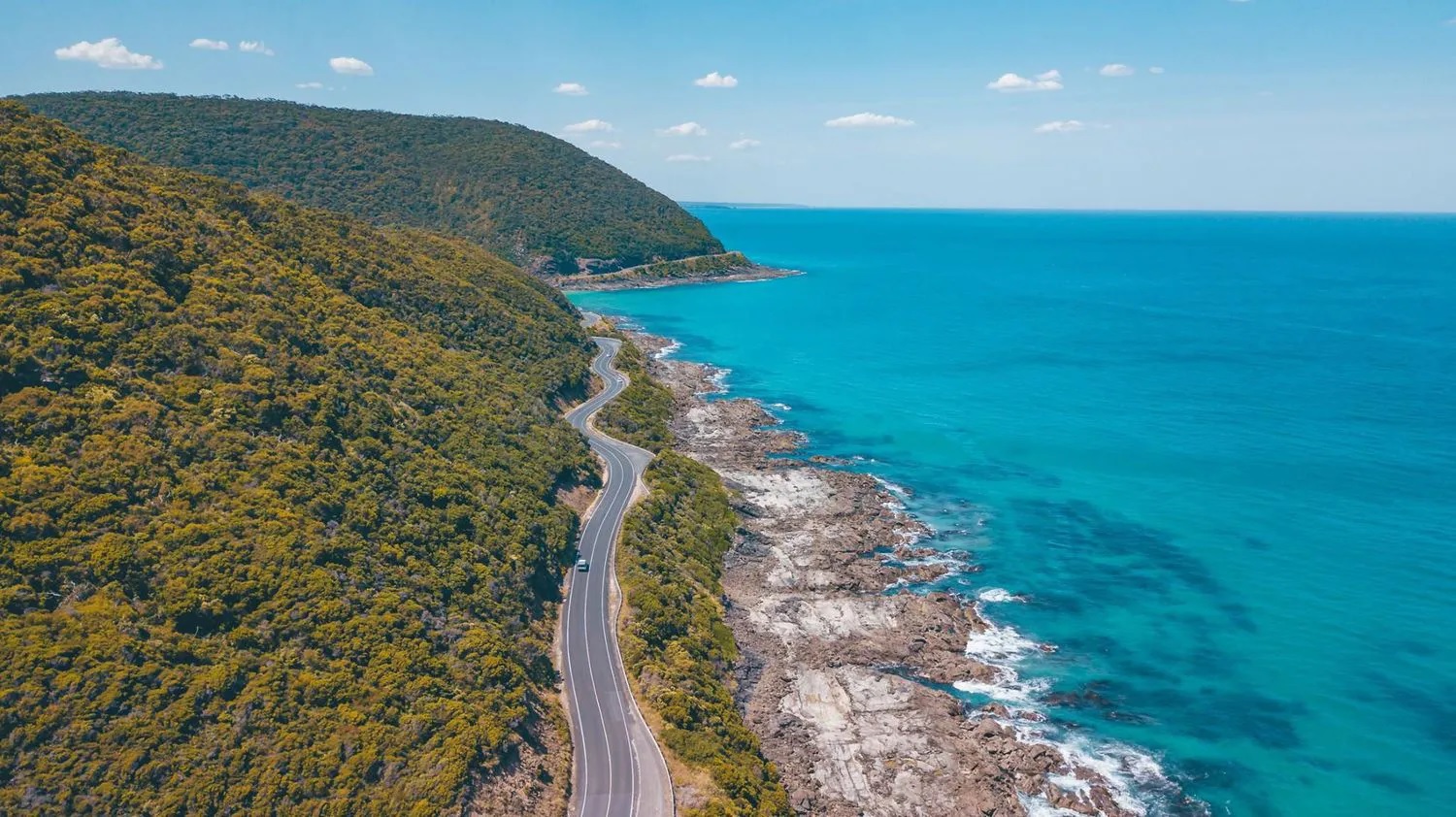 ---
What's your favorite journey quote?
Share this list with your journey travel crew!
https://www.jonesaroundtheworld.com/wp-content/uploads/2020/09/Famous-Journey-Quotes.jpg
1002
1500
Guest Contributor
https://www.jonesaroundtheworld.com/wp-content/uploads/2017/03/logotry-1-1-300x106.png
Guest Contributor
2020-09-29 21:48:42
2021-09-21 21:11:56
77 Beautiful Journey Quotes & Captions To Inspire An Inner Awakening