Planning a trip down to Tucson, Arizona? You're in for a treat. And my list of the best Tucson Airbnb's is the place to find your dream lodgings to call home during your time in this desert oasis…
I've compiled so much content about Arizona, and with each new blog, list or guide, I fall in love with it even more.
So it wasn't a surprise to be just as impressed with Tucson as everywhere else I've looked at so far in this wild desert state.
Home to the University of Arizona, Tucson is a cozy city with a whole lot of heart. A desert oasis with mountains all around, Tucson is a year-round destination. In winter, skiing here is exceptional and in the warmer months, visitors love discovering the abundance of walking trails and outdoor experiences this part of the state has to offer.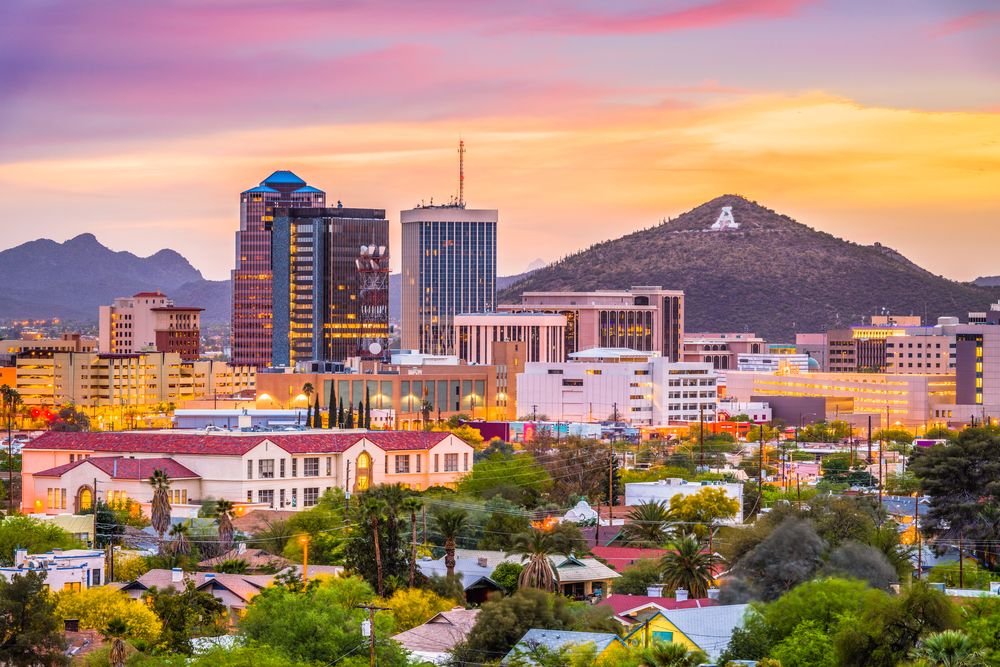 ---
Less than two hours from the state capital Phoenix, and just over an hour from the Mexico border, Tucson should be a must-see stopover on your Arizona road trip.
This Spanish-influenced Arizona city has something for everyone, and Airbnb Tucson rentals have something for everyone too.
I've compiled the ultimate list of Tucson Airbnbs to match any budget, location, group size or accommodation style. Let's go to the desert!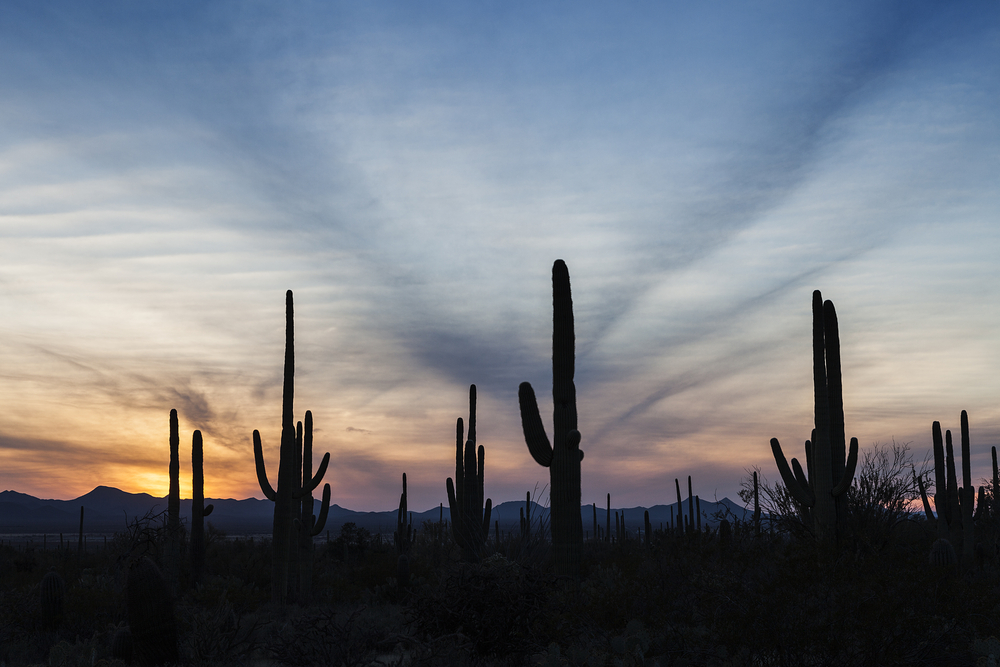 ---
Airbnb Tucscon: Quick Breakdown of Tucson Airbnbs
Searching for a Tucson Airbnb for a family getaway? A budget standout? A luxury pad? A unique accommodation experience? Or simply the best Airbnb in Tucson? I've done the legwork through you and put together a quick Top 5 breakdown below of the best abodes in Tucson. If you don't find what you're looking for here, keep scrolling and I'm sure you will!
I've included many video guides to Tucson throughout this list, so be sure to check these out for a first hand look at what to see, do and experience in the Arizona city. I've also linked my own Arizona content at the end of the list, to give you even more inspiration. I highly recommend checking out THE 25 BEST MUSIC FESTIVALS IN ARIZONA TO EXPERIENCE BEFORE YOU DIE.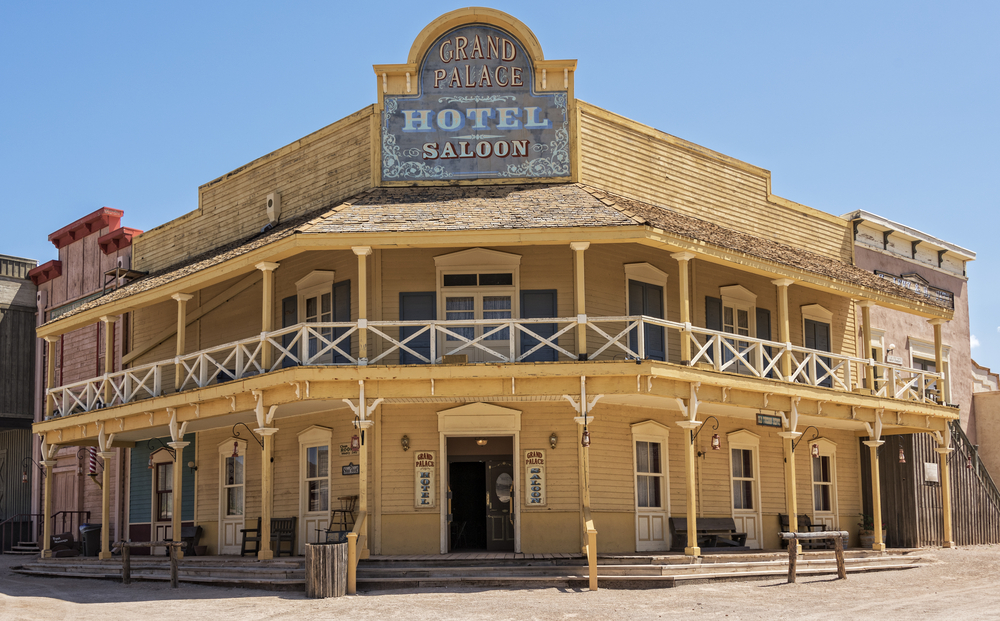 ---
The 14 Best Airbnbs in Tucson, AZ
Alright, let's dive into each of these incredible options! No matter what type of accommodation you're looking for, I'm sure this list has got you covered! And be sure to check out this guide on the best things to do in Tucson to fill up your itinerary!
---
1) Modern luxurious loft-style studio near University of Arizona
"The Best Overall Tucson Airbnb"
Location: Blenman-Elm
AirBNB Plus: No
Superhost: Yes
Price: $100+ USD per night
https://www.airbnb.com/rooms/31654802
This in-demand one bedroom home is my pick for the best Airbnb in Tucson. And why wouldn't it be? The modern pad is spacious, immaculate and so stylish, and features open plan interiors, a spacious balcony with mountain views and a location in one of the best neighborhoods in town. The historic neighborhood of Blenman-Elm is close to the University of Arizona, and just minutes from the Tucson Botanical Gardens, the Tucson Museum of Art and so many dining and entertainment options. At such an affordable per-night price, you can't miss this Tucson Airbnb!
Guest review: "Kit's place was amazing! Can't say enough good things about our stay here! Would recommend to anyone coming to visit Tucson, or just looking for a little staycation! We will definitely be back!" – Breana
Views Photos, Read Reviews & Check Availability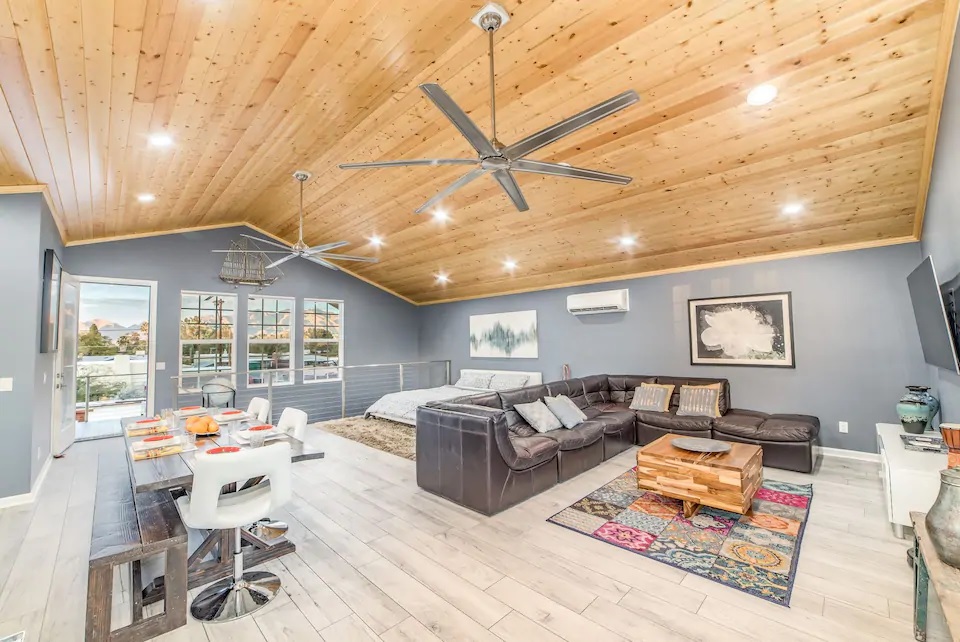 ---
2) The Alisa: Spacious Foothills Home-Heated Pool/Spa
"The Best Luxury Tucson Airbnb"
Location: Skyline Bel Air Estates
AirBNB Plus: No
Superhost: Yes
Price: $400+ USD per night
https://www.airbnb.com/rooms/36315825
One of the best things about Tucson is that you can live it up in style here for a fraction of the price of a stay in other more expensive cities. This luxury Tucson Airbnb has a perfect five-star guest score behind it, and endless features that will mean you'll never want to leave. The four-bedroom luxury home features sprawling interiors, an incredible chef's kitchen, a patio with seating, an outdoor kitchen and a pool and spa that is the ideal place to cool off on a hot Arizona day. This private home sits on its own private acre, just minutes drive into town or to various hiking trails and natural wonders.
Guest review: "This is the place to stay when you visit Tucson! The house is incredibly clean and well decorated. The pool/backyard is the perfect place to hang out at all times during the day. Mike and Kaela are really responsive and accommodating. We will definitely be back!" – Lauren
Views Photos, Read Reviews & Check Availability
Tucson Arizona Travel Guide | USA
---
3) Private Guesthouse in Heart of Tucson
"The Best Cheap Tucson Airbnb"
Location: San Gabriel
AirBNB Plus: No
Superhost: Yes
Price: $35+ USD per night
https://www.airbnb.com/rooms/38960892
Traveling to Tucson on a shoestring? You can't better value for money than this cute, cozy and neat guesthouse in the heart of town. The low price of this pretty abode isn't its only tempting feature. The guesthouse boasts sparkling clean interiors that include a kitchen, bathroom and comfy bedding, and you'll also enjoy access to the backyard and fire pit. With its own private entrance and superb hosts, this humble but epic abode is located in a neighborhood that is a bike ride or short drive away from many parks, the city zoo, restaurants, galleries, shops and so much more.
Guest review: "Daniel and Jorden's place is clean, cute, and comfortable. They were incredibly hospitable and flexible. Couldn't have asked for a better stay!" – Eleanor
Views Photos, Read Reviews & Check Availability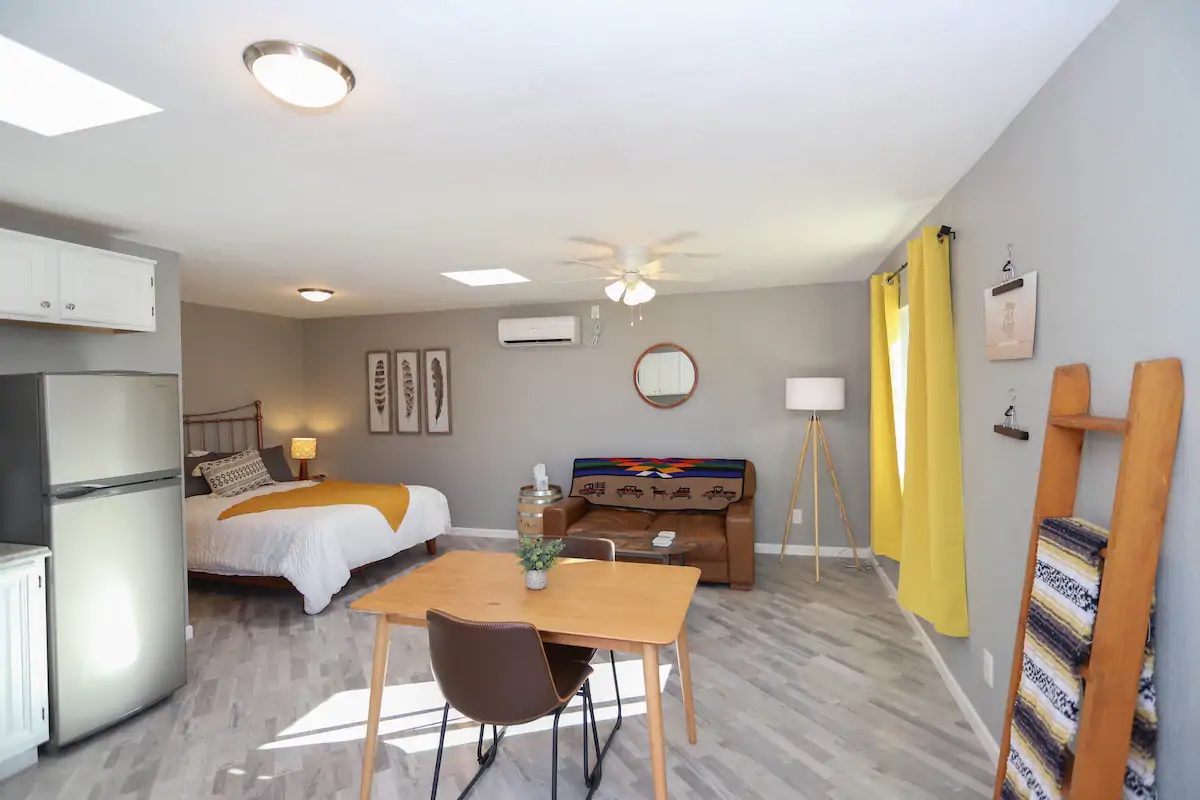 ---
4) Splendid 5-acre Cowboy Hideaway with Mini-Donkeys!
"The Best Unique Tucson Airbnb"
Location: Hermosa Vista Estates
AirBNB Plus: No
Superhost: Yes
Price: $100+ USD per night
https://www.airbnb.com/rooms/11908353
Who doesn't want to spend some time in the wilds of Arizona, sharing a property with the cutest mini donkeys you'll fall in love with? This cowboy acreage is one of the most unique stays in Tucson, and is thrilling each and every guest that arrives here. This warm and welcoming one bedroom casita that you'll call home features cozy and comfortable interiors that include a kitchenette, bathroom, basketball court, swimming pool and picnic area – and it's all yours! On top of that, the property is home to a horse therapy facility and a donkey rescue, and you can book with the hosts to have an experience with these beautiful animals. This private acreage is located minutes drive from many restaurants, malls and many outdoor activities.
Guest review: "We thoroughly enjoyed our stay at Casita Del Rey. Kiki and Patrick are very accommodating and easy to communicate with. We had a bit of a whirl wind stay so we didn't get to meet them face to face but they were really flexible and able to help us check in without them being there. We didn't have time to check out the whole property but the casita itself is lovely. It feels secluded yet it was accessible and in a good location within Tucson. I would definitely recommend staying here to anyone who wants a relaxing yet exciting visit to Tucson." – Holly
Views Photos, Read Reviews & Check Availability
✈Tucson, Arizona ►Vacation Travel Guide
---
5) The Oasis in the Palms
"The Best Tucson Family Airbnb"
Location: Silver Shadow Estates
AirBNB Plus: No
Superhost: Yes
Price: $125+ USD per night
A trip to the desert oasis of Tucson for a family definitely needs a pool and a great location to keep the kids entertained, and this three bedroom home has received a resounding five-star rating from many thrilled families who can't wait to come back. The spacious and light-filled family home features a great pool, a furnished patio and is surrounded by tropical palms. You'll also have epic mountain views. This classically stylish family home is located in an estate close to many restaurants, entertainment options, parks, outdoor activities and fantastic local hikes.
https://www.airbnb.com/rooms/37655409
Guest review: "What an Oasis, indeed!! Sparkling clean, classy, and cozy- a perfect space for our cross country getaway! Looking forward to our next visit!" – Carrie
Views Photos, Read Reviews & Check Availability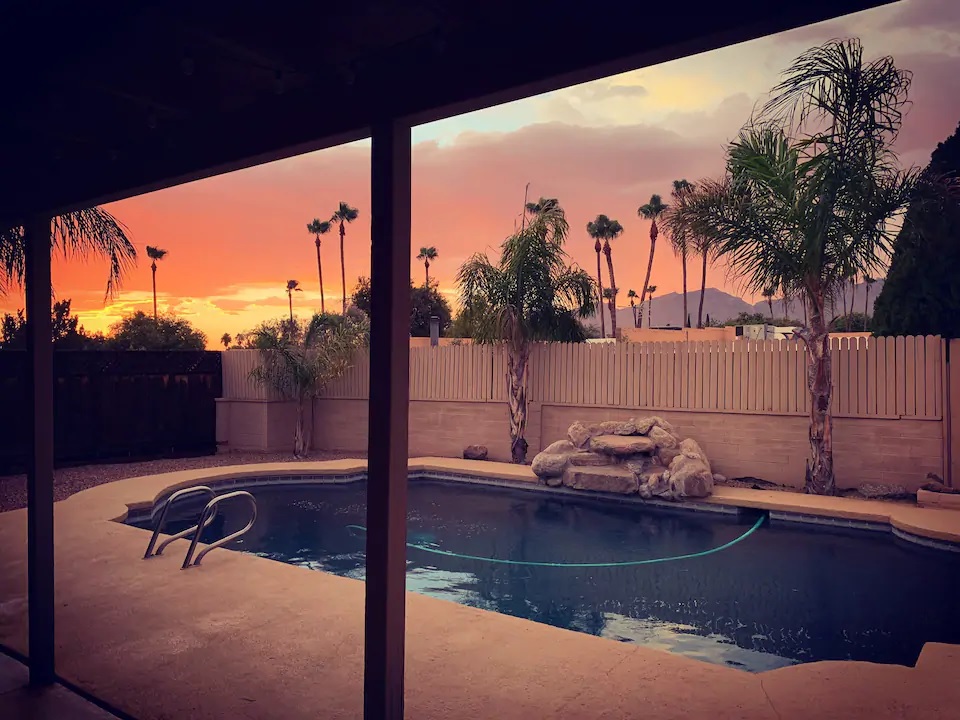 ---
6) Modern Centrally Located Guest House with a View
Location: The Garden District
AirBNB Plus: Yes
Superhost: Yes
Price: $75+ USD per night
https://www.airbnb.com/rooms/28894544
This modern and elegant two bedroom home offers serious value for money for visitors to Tucson. The contemporary two story family home features spacious, light-filled interiors, a covered deck with seating and a communal complex patio with a fire pit. This farmhouse chic Tuscon Airbnb Plus is air-conditioned and located in a safe and friendly midtown neighborhood, close to many dining, entertainment and outdoor offerings.
Guest review: "Such an awesome stay especially if you're from out of the area! The view of the mountains is beautiful (breath taking) and the aesthetic of the home is beautiful. The neighborhood was close to everything and felt safe. I didn't need much more than what was provided! A cozy, comfortable spot to stay! The hosts were nearby if needed. A major plus was access to laundry & lounging area outside to sit & feel at home. Would recommend or even stay again!" – Angie
Views Photos, Read Reviews & Check Availability
48 Hours in TUCSON, ARIZONA!
---
7) Stunning City/Mtn Vws – Whole House
Location: Sin Vacas
AirBNB Plus: No
Superhost: Yes
Price: $350+ USD per night
https://www.airbnb.com/rooms/4027690
Enjoy sweeping views across the city of Tucson and its epic mountain range and book your stay at this luxury family home that has it all. The private, sprawling villa is modern, elegant and charming, and you'll fall in love with its designer swimming pool, hot tub, poolside entertaining area and lush gardens. From this private estate is located on the outskirts of Tucson, its just 25 minutes drive into downtown. On your doorstep enjoy a range of shops, malls and restaurants, as well as many trail heads and hikes into the foothills of the Catalina's.
Guest review: "As someone said in a previous review, the photos are nothing compared to the real thing. This is a beautiful home inside and outside, with more amenities than I've ever experienced. We brought our own groceries for all of our meals, and everything else that we needed was right there. We enjoyed swimming in the morning and in the evening. Strom is extremely generous in offering this oasis in Tucson, and my family (2 teens, 1 young adult, 2 adults) enjoyed every minute of it. Each room was spacious, and the beds were incredibly comfortable. Honestly, it felt like we were staying at a friend's home. I would recommend Strom's place any day. 6 stars!" – Kenya
Views Photos, Read Reviews & Check Availability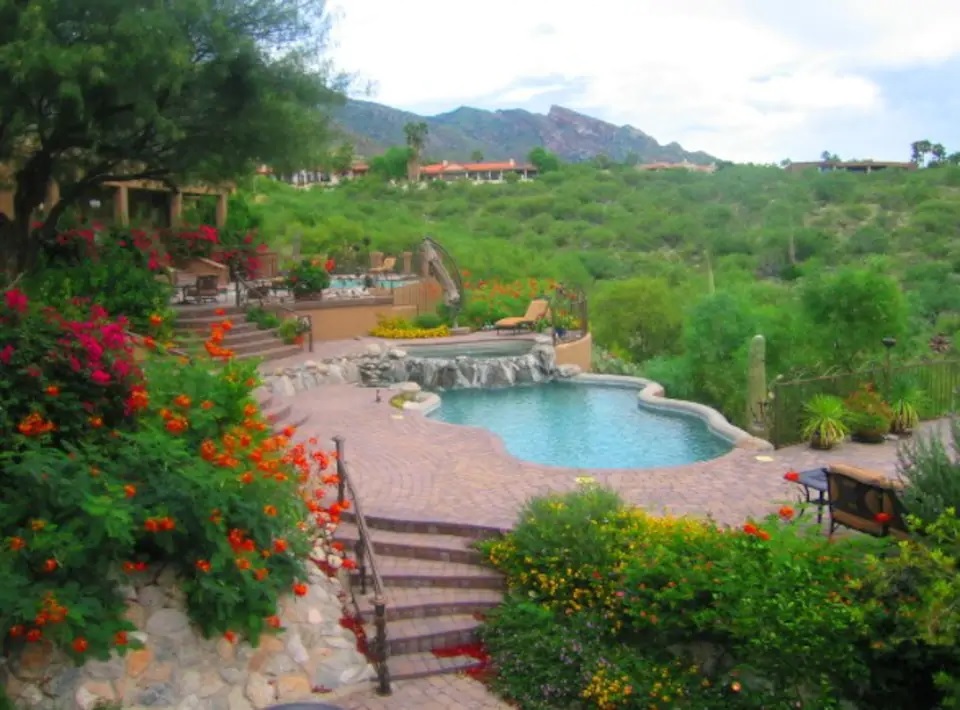 ---
8) Mid Century Modern Retreat w/ Arcade Room
Location: Midtown
AirBNB Plus: No
Superhost: Yes
Price: $200+ USD per night
https://www.airbnb.com/rooms/41324255
This three bedroom family home in the midtown area of Tucson is bright, colorful and unique. The spacious home has artistic touches everywhere, and its outdoor offerings will thrill the entire family. The designer backyard oasis features a great pool, fire pit, outdoor dining area with two grills and epic mural paintings. This super central Tucson Airbnb is located in a great neighborhood, with many restaurants and bars a short distance away on foot. U of A is 2 miles away, as is the Tucson Botanical Gardens.
Guest review: "I'd give Shanda's airBnB 100 stars if I could!Check-in was a breeze, and when you walk through the charming front door you're greeted by a sparking clean well-designed home with a stunning wall of panoramic windows looking out to a backyard that's fit for a royal vacation. Mornings with a cup of coffee by the pool were heaven, and evenings with a glass of wine by the firepit were a delight. We never wanted to leave! What's more, Shanda thought of literally everything from a fully-stocked kitchen, to a full tank of propane for the outdoor grill, to a hair dryer in the bathroom. And the connected Alexa experience blew my mind. I couldn't recommend this airBnB experience more highly! We'll definitely be back." – Amanda
Views Photos, Read Reviews & Check Availability
36 Hour Itineray - Things to Do in Tucson, Arizona
---
9) Charming, Cozy Casita with Desert Garden and Pool
Location: Jefferson Park
AirBNB Plus: Yes
Superhost: Yes
Price: $100+ USD per night
https://www.airbnb.com/rooms/16368314
This budget-friendly Tucson Airbnb Plus is really something to write home about! The two-bedroom casita is charming and comfortable, with updated, stylish interiors offset by traditional terracotta tiling and Arizona-inspired artwork and decor. Outside, take full advantage of the fantastic pool or laze in the hammock. This family-friendly abode casita is located in a historic Tucson midtown neighborhood. Jump on the nearby streetcar and head over to the University of Arizona, 4th Avenue and into downtown.
Guest review: "Britts little desert oasis is stylish with thoughtful touches like muffins and fresh juice. The towels and toiletries are high quality, and the pool was fabulous. I highly recommend this property for your next trip to Tuscon!" – Liz
Views Photos, Read Reviews & Check Availability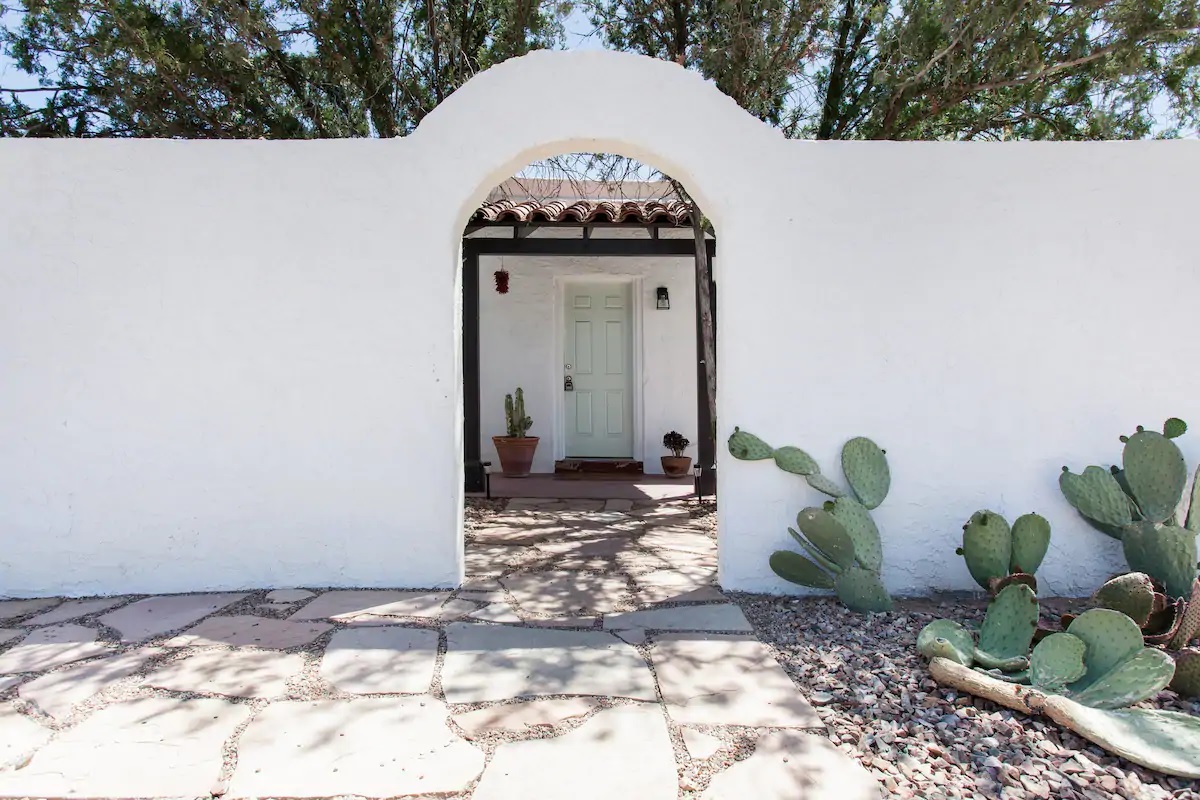 ---
10) New North/Central Beautiful 5 Bedroom Home!
Location: Rillito
AirBNB Plus: No
Superhost: Yes
Price: $250+ USD per night
https://www.airbnb.com/rooms/41773557
This sprawling five bedroom home is perfect for a family or group getaway to Tucson, and is packed with features that will make you feel right at home. The five-star rated stay has modern, immaculately presented interiors, a patio with BBQ and laundry facilities. This private community also has a communal pool and spa you can use to your hearts content! This riverside neighborhood is located in central Tucson, near U of A, Tucson Botanical Gardens, local galleries and many restaurants and bars.
Guest review: "Jenn's place looked great on-line but exceeded our expectations! PROPERTY: The home is very spacious, light, user friendly and was spotless. The layout is great and the interior decorating is fabulous. The kitchen has top-rate appliances and was very well stocked. This was perfect for our group of 6 but would have easily accommodated more. It was summer so we didn't get a chance to enjoy the beautiful backyard and hot tub but it would be wonderful in the cooler months. LOCATION: Very easy access to walking/biking trails and nearby shopping. HOST: Jenn responded quickly and was very helpful with local tips. We would highly recommend and will reserve again next time we travel to Tucson!" – James
Views Photos, Read Reviews & Check Availability
Top 10 Sights in Tucson & Southern Arizona
---
11) Lovingly Restored 1950's Home in Central Tucson
Location: Garden District
AirBNB Plus: No
Superhost: Yes
https://www.airbnb.com/rooms/39579347
Price: $250+ USD per night
This historic Tucson home has been transformed into a destination all of its own in the desert city. The three bedroom ranch-style home has artistic and thoughtful interiors and a landscaped garden with three patios. This 1500 square foot home is located in the pretty Garden District of Tucson, home to many leafy parks, the Tucson Botanical Gardens, and so many epic dining options.
Guest review: "We came to Tucson during covid-19 and couldn't have found a better place. Working on our laptops in the beautiful garden and listening to birds by the fountain was awesome. The living room is very comfortable with a projector. It was the best place to spend the evenings in self isolation. Rosanna was very helpful. She was bringing hard-to-find supplies for us and dropping them by the door, totally respecting our isolation. We highly recommend this stay." – Levent
Views Photos, Read Reviews & Check Availability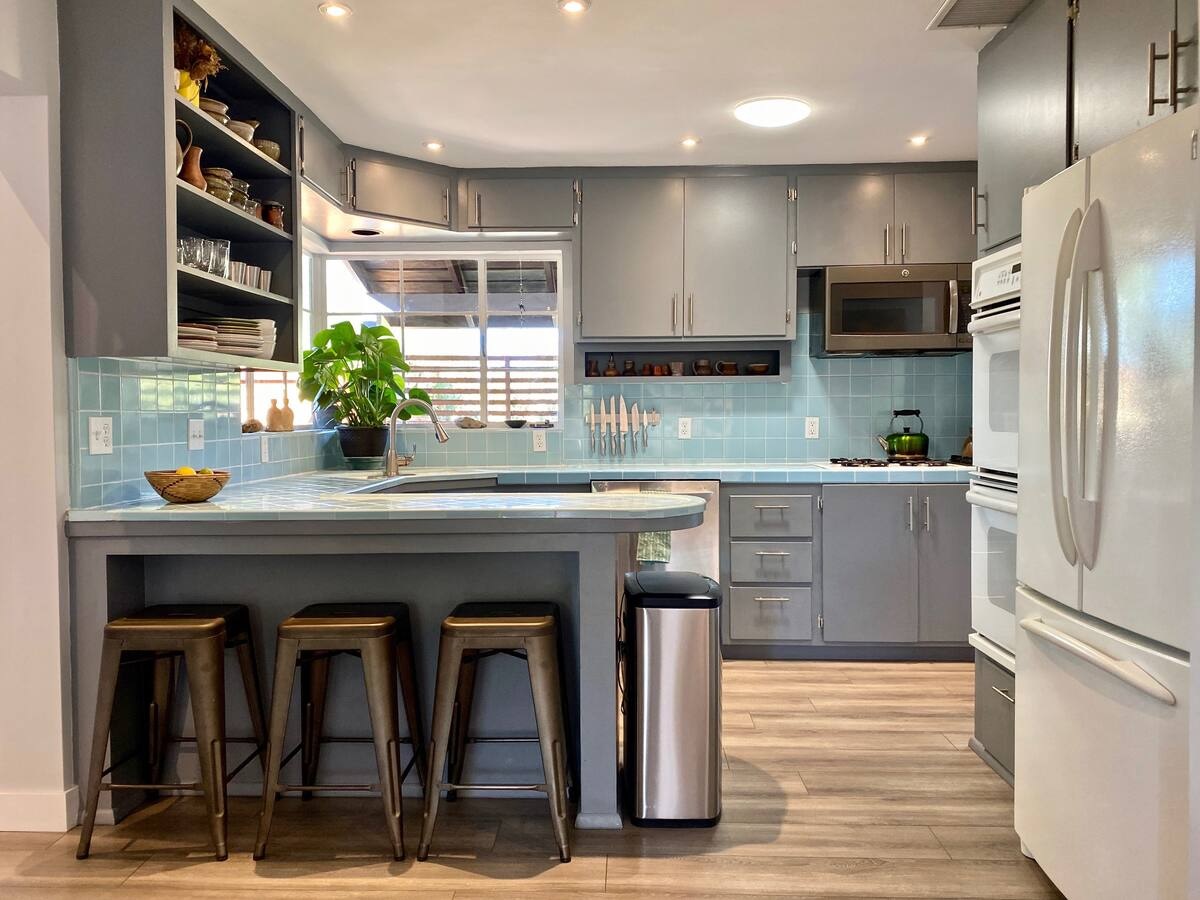 ---
12) Windfeather Resort – Moon Dance – "TINY HOME"
Location: Tortolita
AirBNB Plus: No
Superhost: Yes
Price: $125+ USD per night
https://www.airbnb.com/rooms/21356658
This adults-only resort getaway is for the grown ups to have a peaceful and enjoyable stay in beautiful Tucson. This tiny home in Windfeather Resort is so cute, cozy and private, and features one bedroom, a kitchen, living area, bathroom and laundry. You even have your own private patio. Outside enjoy the resort's pool, spa and outdoor kitchen. This is a no-party escape, that promises peace and tranquility on a beautiful acreage near to Catalina State Park and many great hikes. Downtown Tucson is 25 minutes drive away.
Guest review: "Look no further. This place is a slice of paradise. I arrived after a long day on the road to a terrific casita with everything I could need. It's very nice! And, to top it off, there is a great pool to cool off in and lots of space to spread your wings and eat and spend time outside. I'll be looking to stay here again on my way back. I highly recommend it!" – Marina
Views Photos, Read Reviews & Check Availability
Top Tourist Attractions in Tucson: Arizona Travel Guide
---
13) The Downtown Dream House—Urban Oasis Steps From 4th Avenue
Location: West University
AirBNB Plus: Yes
Superhost: Yes
Price: $250+ USD per night
https://www.airbnb.com/rooms/26781628
This outstanding Tucson Airbnb Plus is located right near the city's happening arts and entertainment district – 4th Avenue – and everything else this incredible Arizona city has to offer. The two bedroom air-conditioned abode is elegant, classically stylish and five-star rated from every Airbnb guest so far. Highlights include private bedroom sitting porches and a magical hot tub, as well as an outdoor dining area. Walk or jump on the streetcar to get everywhere you want to go in minutes. The University of Arizona is in close proximity, as is the heart of downtown.
Guest review: "Probably the most charming AIRBNB I've ever stayed in. Exquisite attention to detail in terms of the home's remodel and restoration. Perfectly stocked kitchen. Just a lovely place. Walk to food and shopping a plus. Hope to stay there again." – Brian
Views Photos, Read Reviews & Check Availability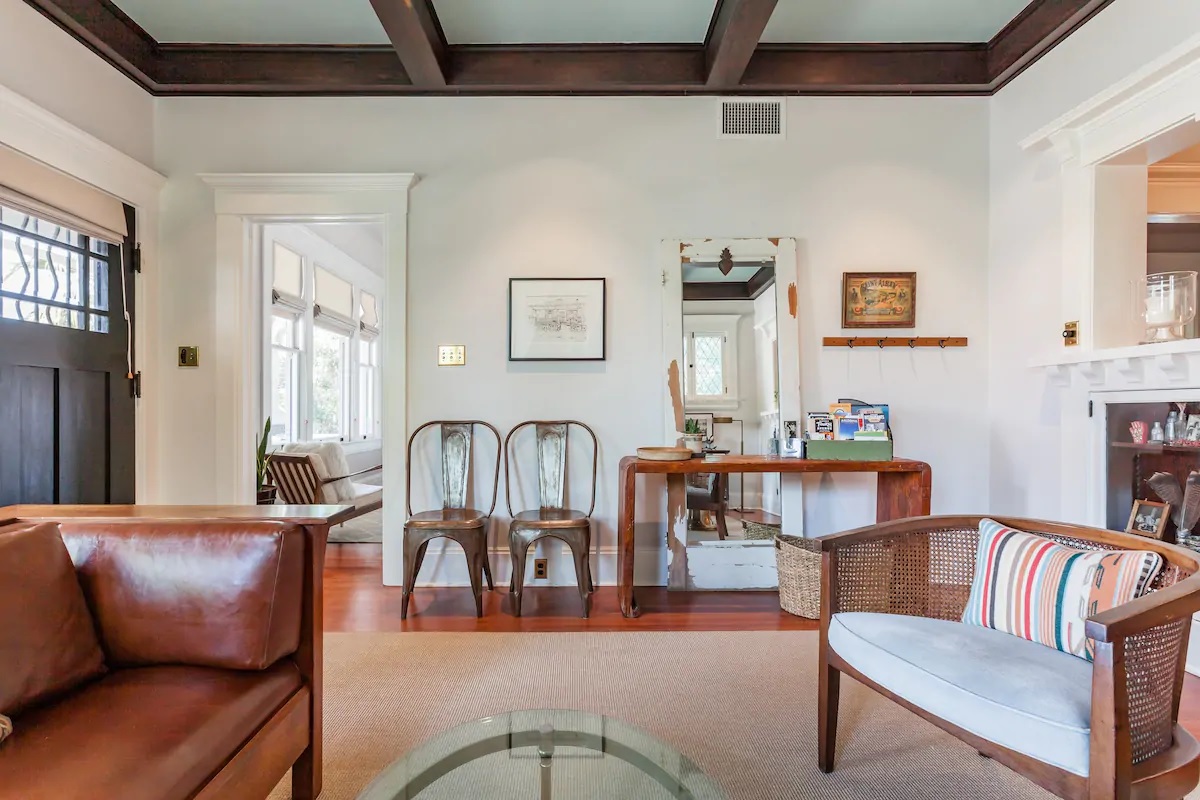 ---
14) Studio in the Saguaro Forest
Location: Lazy Ranch Estates
AirBNB Plus: No
Superhost: Yes
Price: $125+ USD per night
https://www.airbnb.com/rooms/26221907
If you're looking to get away from it all in the wilds of Tucson, you can't go past this private studio located on the precipice of the Saguaro Forest. Just eight miles from downtown Tucson, this peaceful hideaway features luxury bedding, laundry facilities, wifi, a kitchen, bathroom and air-conditioning. Outside, stargaze, discover the famous landscape of this part of Arizona or dine in your private outdoor courtyard. This modern Tucson Airbnb is just what you need to recharge and rejuvenate.
Guest review: "This was our 2nd time staying here and once again we loved it! Very clean and very comfortable. This is the place to go to calm your mind and get some deep rest." – Jim & Pam
Views Photos, Read Reviews & Check Availability
Tucson Arizona Virtual Tour
---
Tours & Tuscon Airbnb Experiences
Like with the rest of Arizona, Tucson is an outdoor lover's paradise with so much to marvel at across its stunning landscape. Learn about this beautiful city on one of these bestselling Tucson tours!
---
Crested Saguaro Hike with Savvy Local
"We'll visit my favorite crested saguaro, see lots of natural beauty and hopefully some wildlife. This is a moderate 3.2-mile hike that will take about 2 hours depending on the pace and allotting time to take insta-worthy photos.
https://www.airbnb.com/experiences/322327
Price: From $30 USD per person (2 hours)
Review: "Heather is very knowledgeable about both the desert, and fun activities and restaurants in Tucson. The hike takes you up close and personal with the Sonoran Desert, and Heather really knows her way around it. Highly recommended." – David
Views Photos, Read Reviews & Check Availability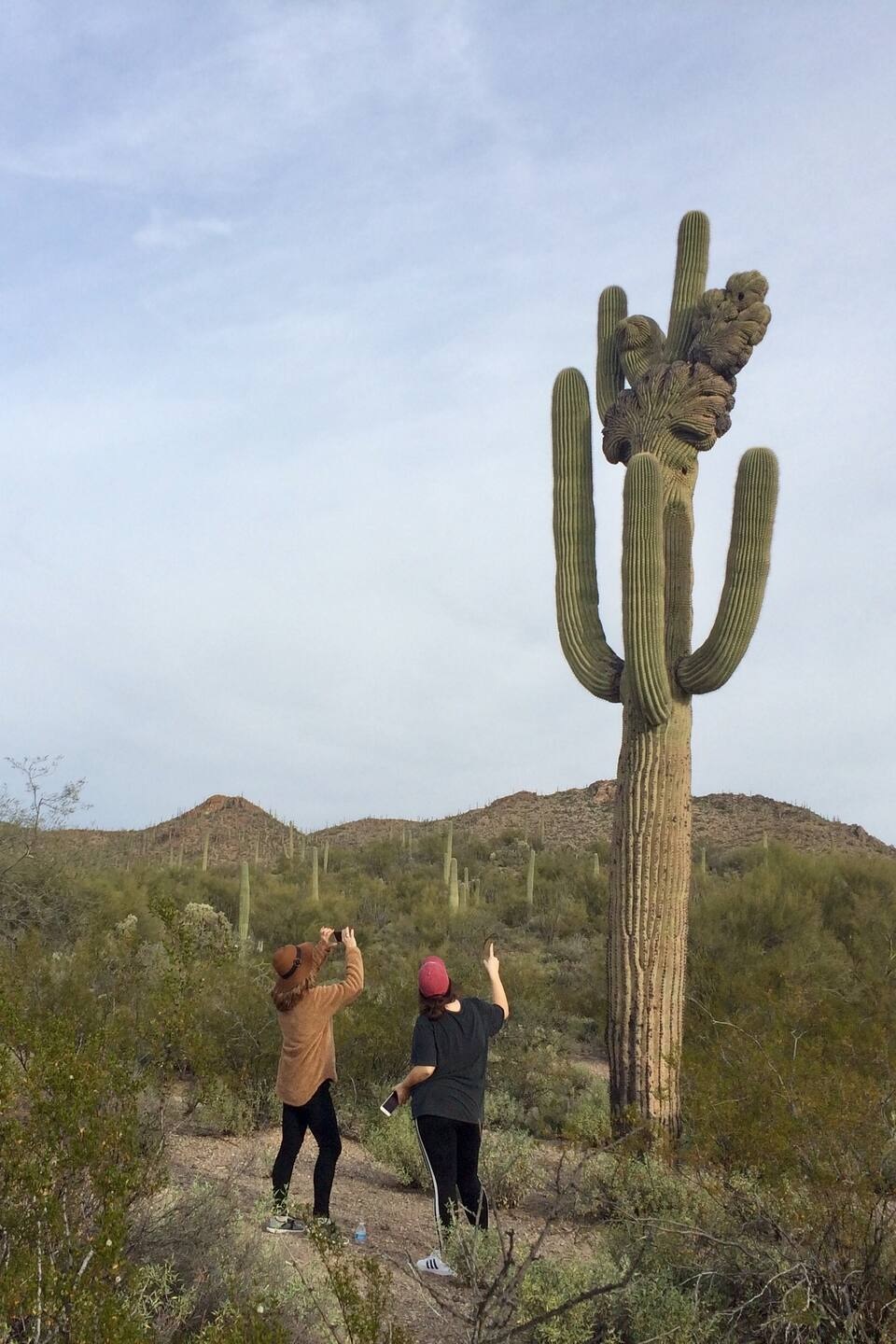 ---
Sonoran Desert Food & Traditional Skills
"After meeting and sharing introductions, we'll hike along a gentle scenic trail that weaves through the desert terrain for about a mile. Along our hike, you'll learn how the local native cultures used our unique desert plants. Sample delicious wild food, learn about medicinal herbs, and traditional items made from these plants. You'll get a copy of my book, Useful Plants of the Southwest showing you even more! You will get plenty of hands-on survival skills as well- make fire using a fire by friction set carved from a Saguaro cactus, weave rope from a yucca leaf, carve a container from an agave stalk, as well as trying out other useful skills!"
https://www.airbnb.com/experiences/1449630
Price: From $40 USD per person (4 hours)
Review: "It was a unique experience with lots of fun. Now I feel I can survive in the desert! I couldn't have imagined how many plants are edible in the desert. Loved making fire, weaving a rope and all the other wilderness skills." – Lusine
Views Photos, Read Reviews & Check Availability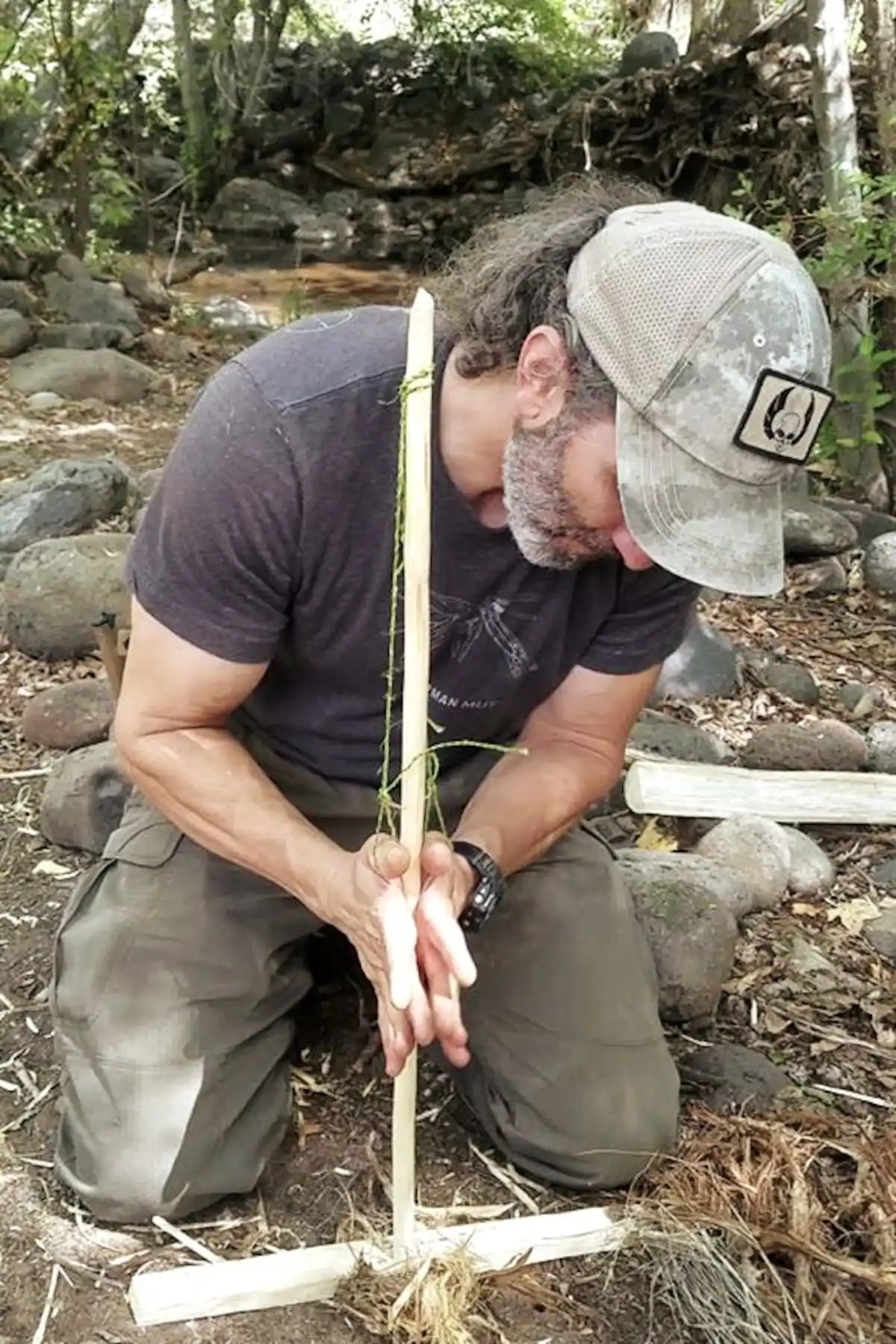 ---
Tucson: 20-Minute Gates Pass Helicopter Tour
"Zip around the Tucson Mountains and Gates Pass on a 20-minute helicopter ride. See the Saguaro National Park, the Desert Museum, and Old Tucson en-route."
https://www.getyourguide.com/activity/tucson-l1004/tucson-20-minute-gates-pass-helicopter-tour-t369891
Price: From $192 USD per person (20 mins)
Views Photos, Read Reviews & Check Availability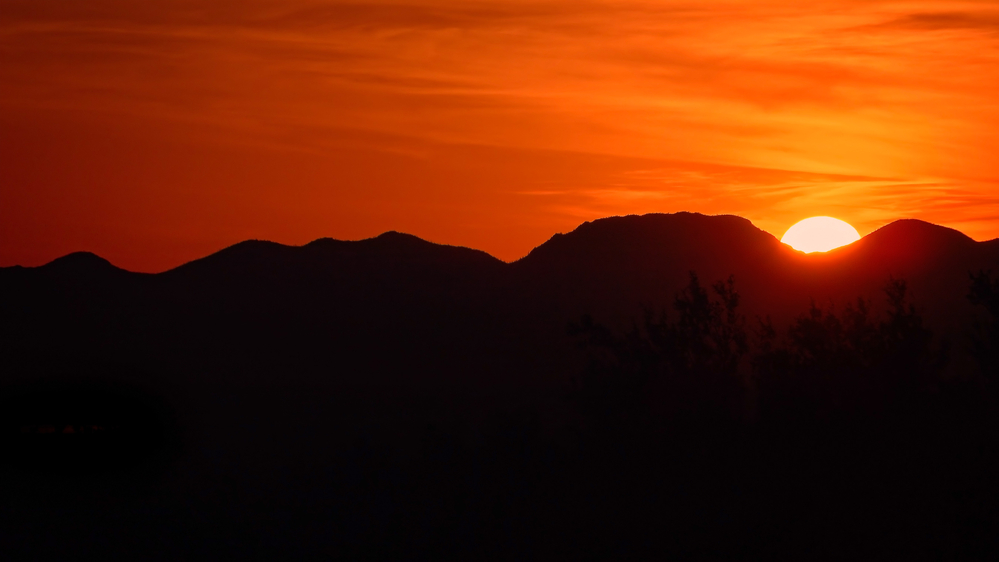 ---
Did I miss any top Airbnb Tucson Vacation Rentals?
Arizona is one of my favorite destinations to browse through Airbnb's, and Tucson was just as impressive as every other city and town I've compiled a list for. As a result, I couldn't include every incredible Tucson Airbnb in this list or it would go on forever! However, if you stayed at a five-star Tucson Airbnb recently and think it deserves to be on the list, reach out with the link and I'll check it out to see if I can add it to the list.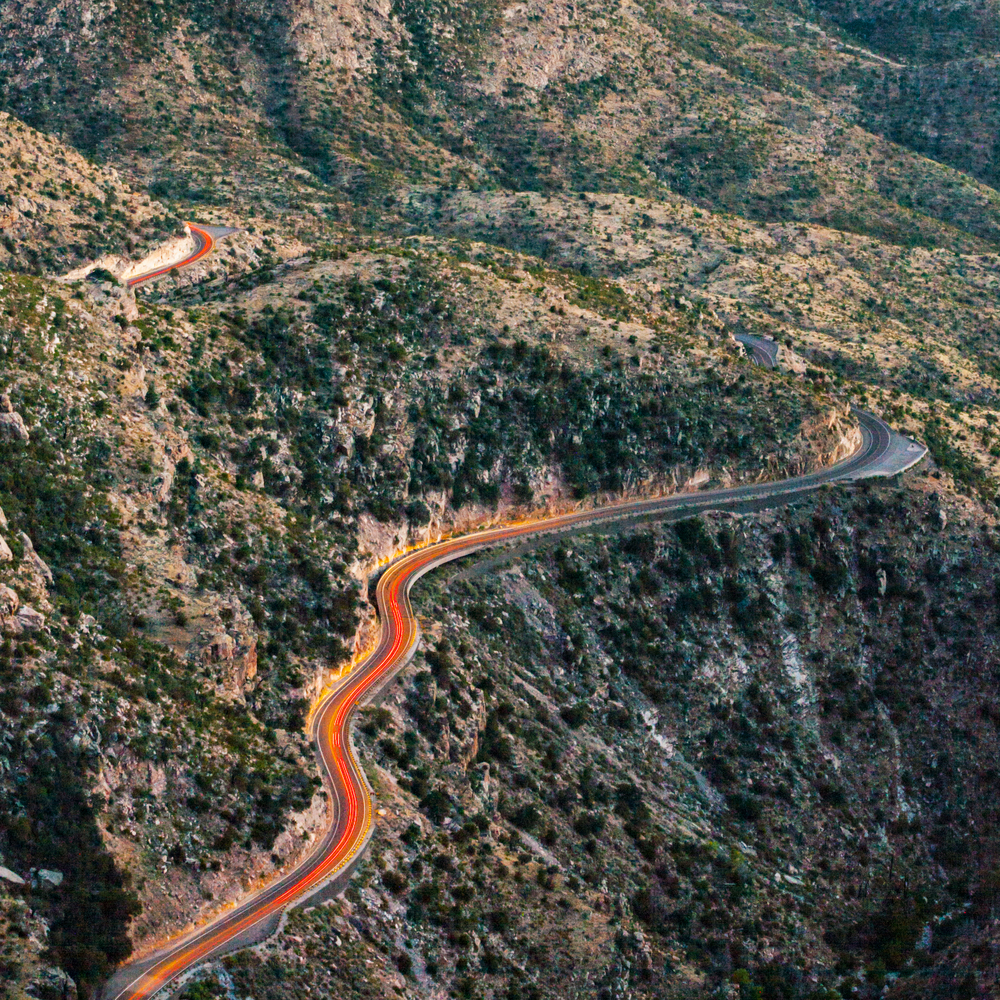 ---
Planning a trip to to Arizona?
You're in luck, because I have some great Arizona content for you to check out! These guides, lists and blogs are guaranteed to give you so much inspiration for your own trip to this stunning desert state!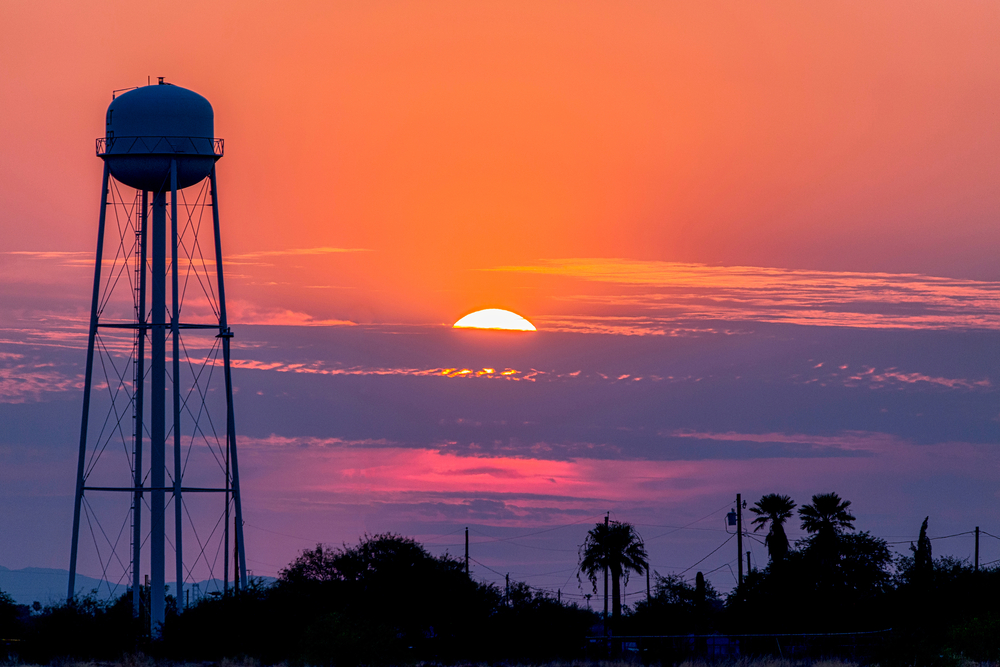 ---
Final thoughts on Airbnb Tucson…
I loved Phoenix, Sedona, Flagstaff, Scottsdale and every other Arizona destination I've compiled lists for so far – so it comes as no surprise that I fell in love with Tucson too. To me, Arizona is one of the best states in the USA and offers so much, and Tucson is as enchanting as its other cities. While in Tucson, be sure to get out and see as much of this unique desert landscape as possible!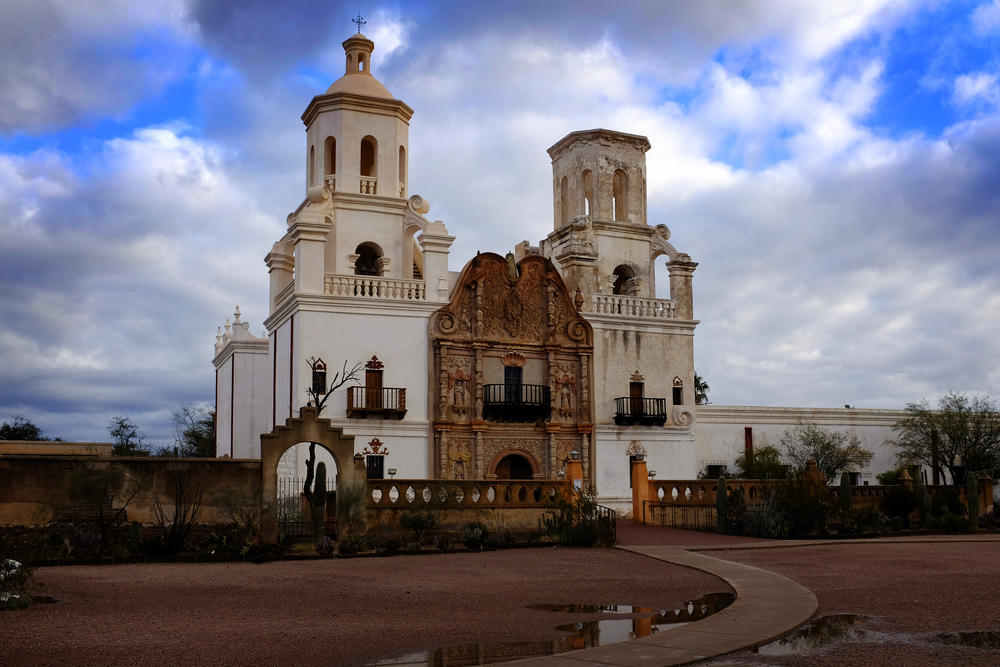 ---
Thanks for reading my Airbnb Tucson Guide!
Share these Airbnbs in Tucson with your Arizona travel crew!
https://www.jonesaroundtheworld.com/wp-content/uploads/2020/09/Best-Tucson-Airbnb.jpg
720
960
Guest Contributor
https://www.jonesaroundtheworld.com/wp-content/uploads/2017/03/logotry-1-1-300x106.png
Guest Contributor
2020-09-30 19:10:02
2020-09-30 19:16:41
The 14 Best Airbnb Tucson Rentals For An Arizona Desert Experience