Australia – the only country in the world that is also a continent. It is a land of vast and unique natural beauty, multiple cultures, and breathtaking adventurers for travelers and residents alike. No wonder there are so many memorable quotes about Australia to enjoy.
There are music festivals, beaches, deserts, world-famous landmarks, and so much history to explore in this country. And then there are the people, of course, who have a global reputation for being fun-loving and quick with a one-liner.
These quotations about Australia paint a broad picture of what it's like to experience, live in, visit, and ultimately love the land that is Australia. Some are funny, some are heartfelt, some are proud and some are insightful – most are some combination of all of these.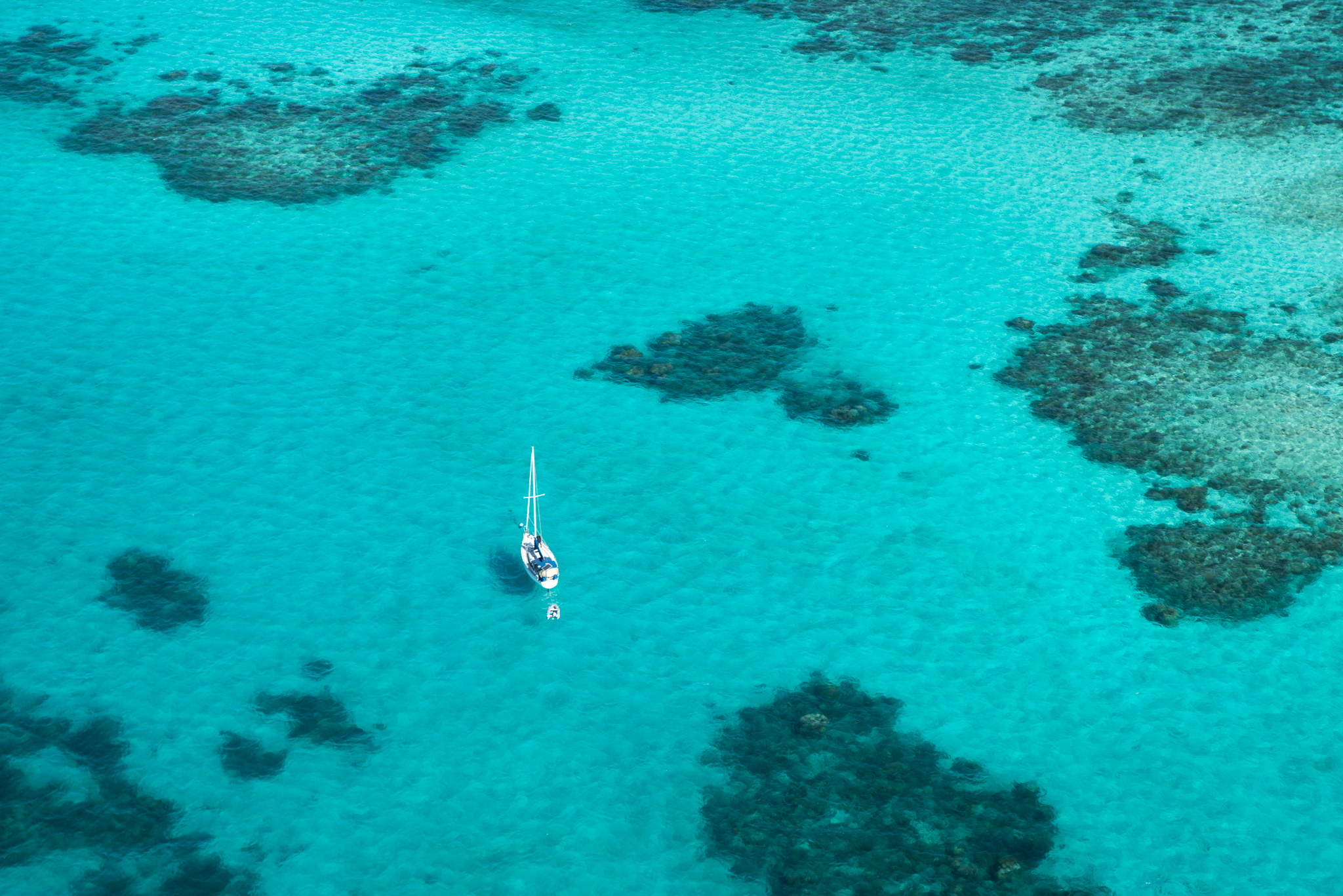 ---
The Best Quotes About Australians & Aussie Culture
Aussie culture and Australian people are indeed fascinating prospects unto themselves. Many have made interesting observations about both, from within and from outside the culture. Here are some of the best Australia quotes to throw out at your next party.
1) "I think Australia has to be a country which has the 'Welcome' sign out." – Paul Keating
2) "Australia is a nation of compassion. Courage and compassion. And the third of these great values: resilience."– Kevin Rudd
3) "You feel free in Australia. There is great relief in the atmosphere – a relief from tension, a relief from pressure, an absence of control of will or form. The skies open above you and the areas open around you." – D. H. Lawrence
4) "I stress the uniqueness of the Australian landscape and its metaphysical and mythic content." – Arthur Boyd
5) "The Australian language is easier to learn than boat talk. It has a vocabulary of about six words." – P. J. O'Rourke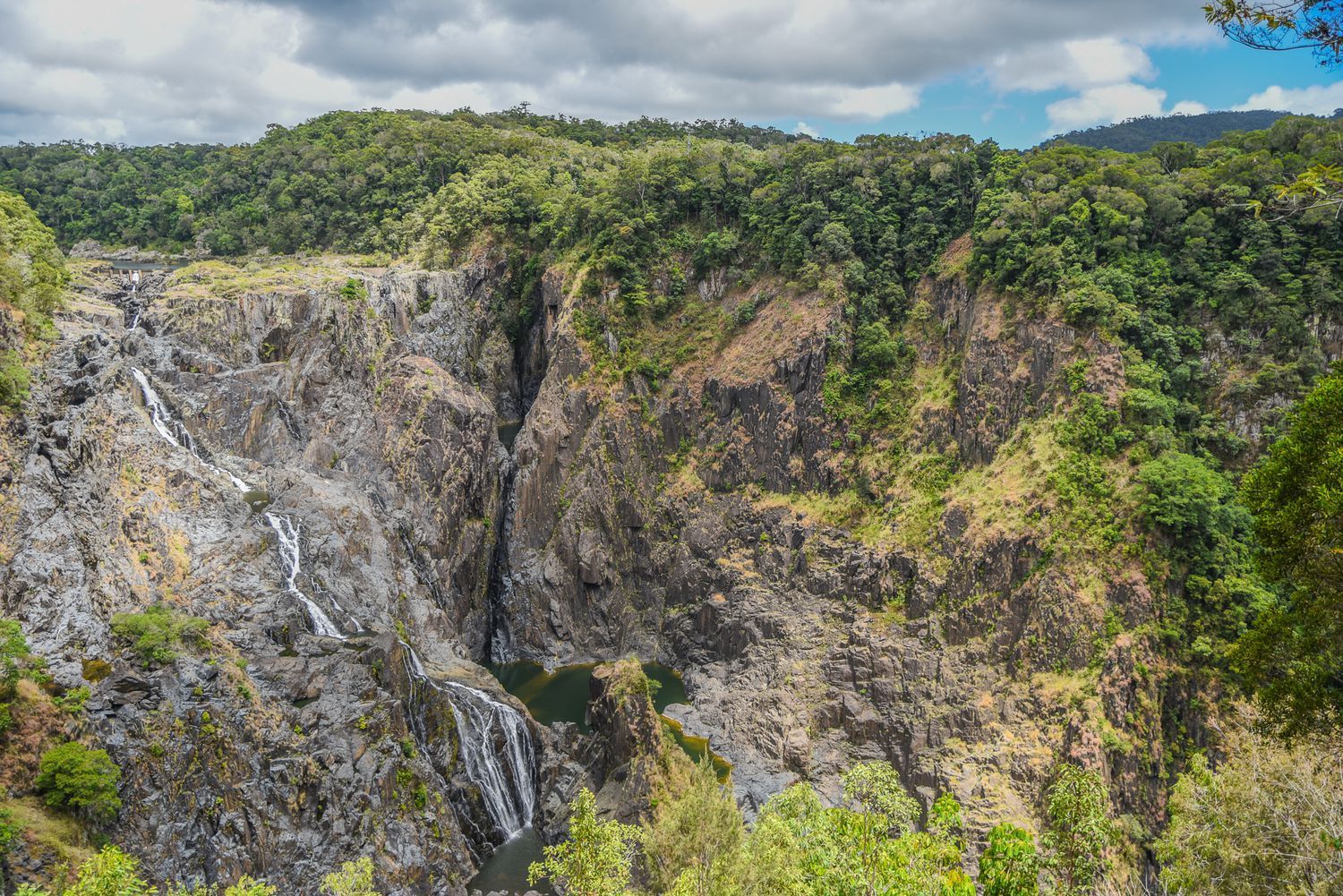 6) "We believe in the Australian promise; that if you work hard, you won't be left behind." – Wayne Swan
7) "The people are immensely likable — cheerful, extroverted, quick-witted, and unfailingly obliging. Their cities are safe and clean and nearly always built on water. They have a society that is prosperous, well ordered, and instinctively egalitarian. The food is excellent. The beer is cold. The sun nearly always shines. There is coffee on every corner. Life doesn't get much better than this." – Bill Bryson
8) "The Australian fans are really friendly and personable; the sense of humor is a lot less dry than the English." – Tom Hopper
9) "There was one thing no one considered, however: Australia was populated by Australians. While the rest of us were trying to adapt to a world that suddenly seemed bent on eradicating the human race, the Australians had been dealing with a hostile environment for centuries. They looked upon our zombie apocalypse, and they were not impressed." – Mira Grant
10) "I'm definitely Australian and wouldn't have it any other way. I've been formed as an athlete in Australia. " – Jessica Fox
11) "Australians are very provincial in many ways. If they feel that you've used them as a stepping stone to bigger things, they resent it." – Graham Russell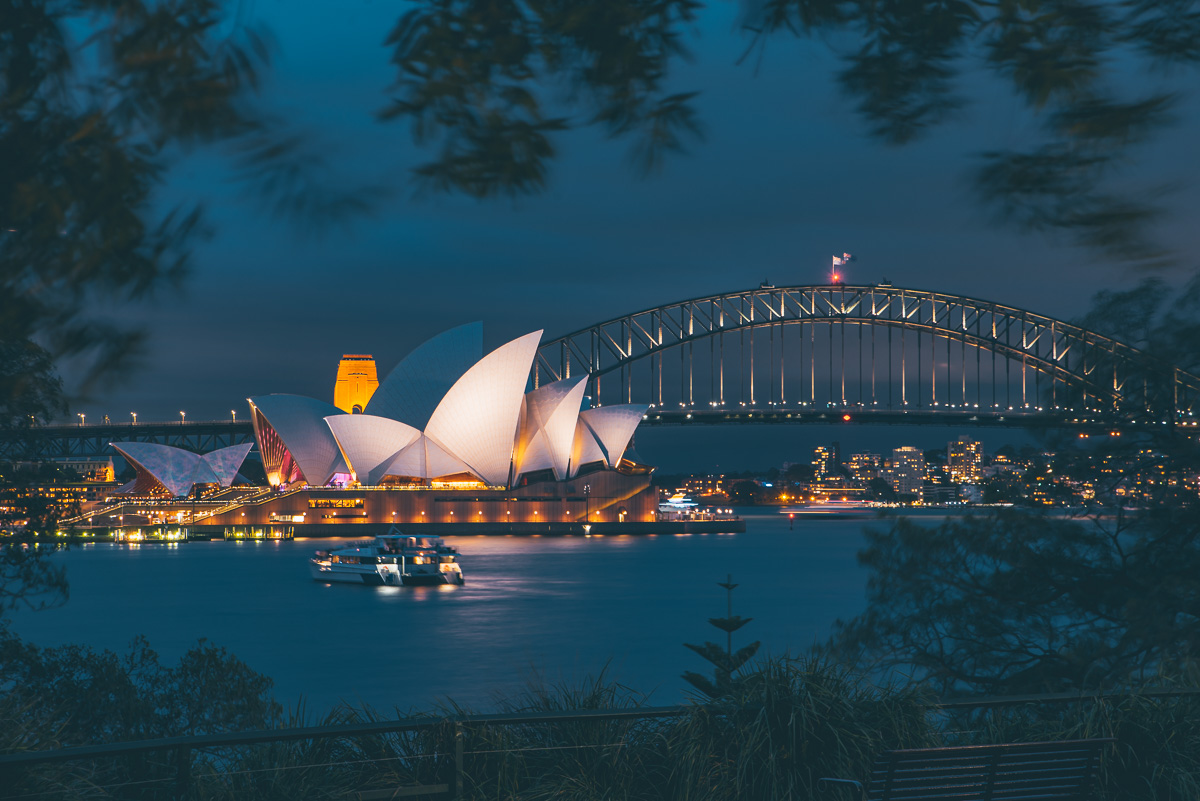 12) "Australia's a place I've always wanted to visit because of the beautiful beaches. I am surprised by how cosmopolitan the cities are; it wasn't what I expected." – Sara Sampaio
13) "The Australians, it seems to me, thrive on their remoteness from the world and see it as a way of keeping up a code of "No worries, mate," while peddling their oddities to visitors: nonconformity is at once a fact of life for many, and a selling point." – Pico Iyer
14) "You know, I'm Australian, and we have got the worst sense of humor. We are cruel to each other." – Steve Irwin
15) "In Australian culture, people are just more laid back, people aren't as serious, they just take their time with things. It's just like, whatever, if I don't get it done, I don't get it done." – Andrew Bogut
16) "Australia and Canada were settled by adventurers, they had to break new ground. I think that is indelibly etched on our cultural spirit." – Tom Cochrane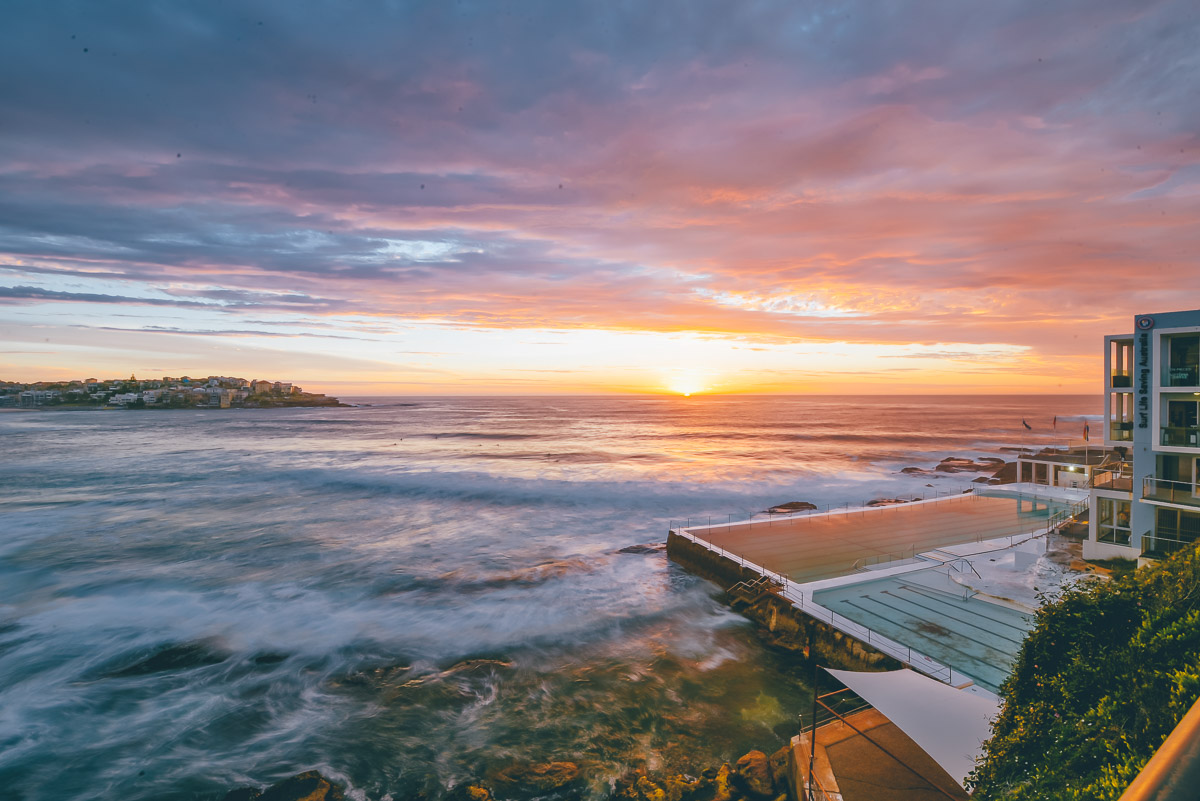 17) "Growing up in Australia, we didn't really go on holiday. We lived beside the beach, so when I walked out of the back gate I was on the sand. " – John Torode
18) "Australia lives with a strange contradiction – our national image of ourselves is one of the Outback, and yet nearly all of us live in big cities. Move outside the coastal fringe, and Australia can feel like a foreign country." – Kate Grenville
19) "Australia is a phenomenally beautiful country, and every time I go away and come back, it never ceases to amaze me." – David Wenham
20) "Australia is breathtakingly beautiful, and I can't wait to visit again" – Joe Nichols
21) "Australia is just so full of surprises." – Bill Bryson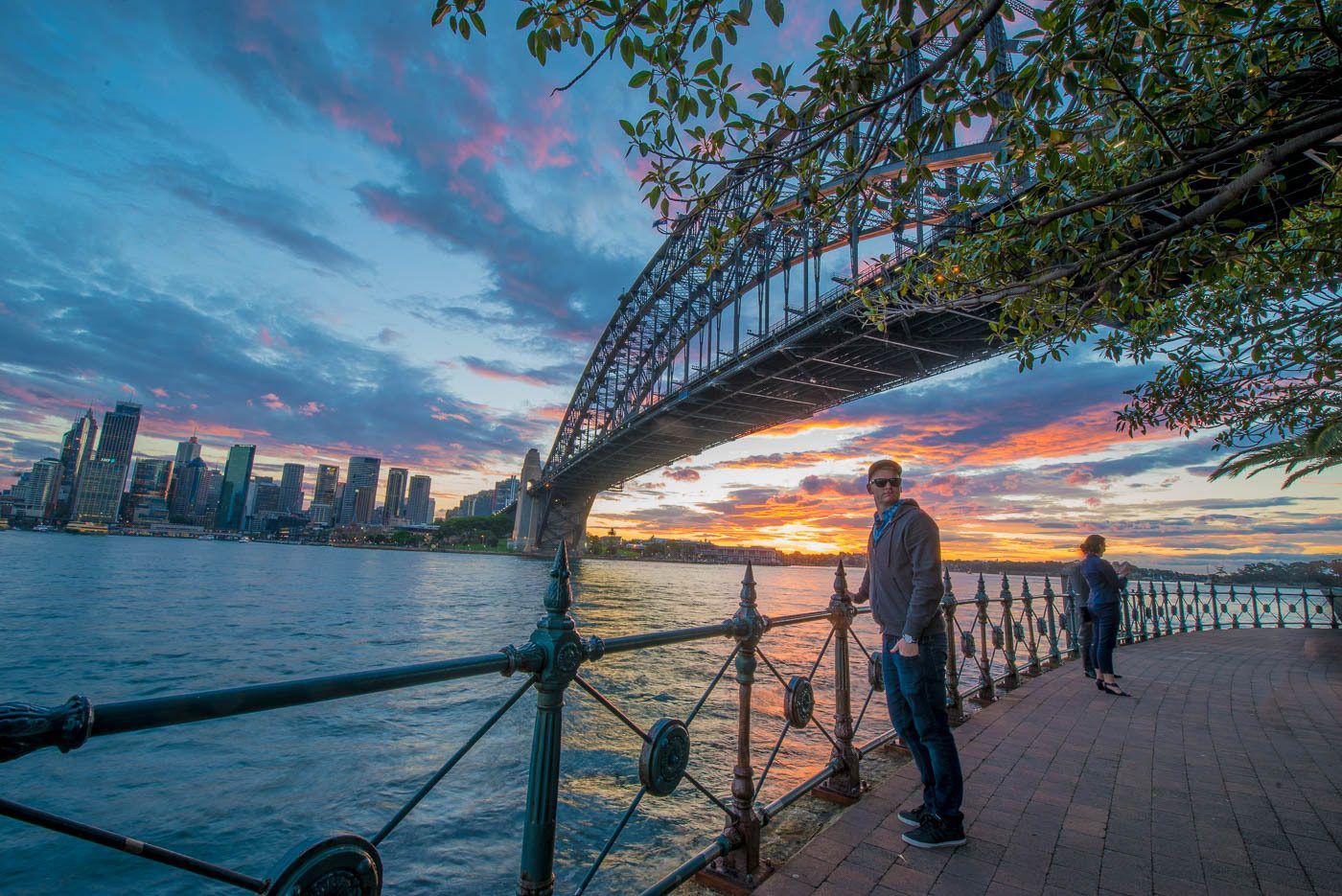 ---
Famous Quotes About Australia
Whether spoken by a famous celebrity or public figure, or achieving some form of popular recognition by its own accord, some famous Australian quotes have just captured the public's attention.
22) "It has more things that will kill you than anywhere else. Of the world's ten most poisonous snakes, all are Australian."– Bill Bryson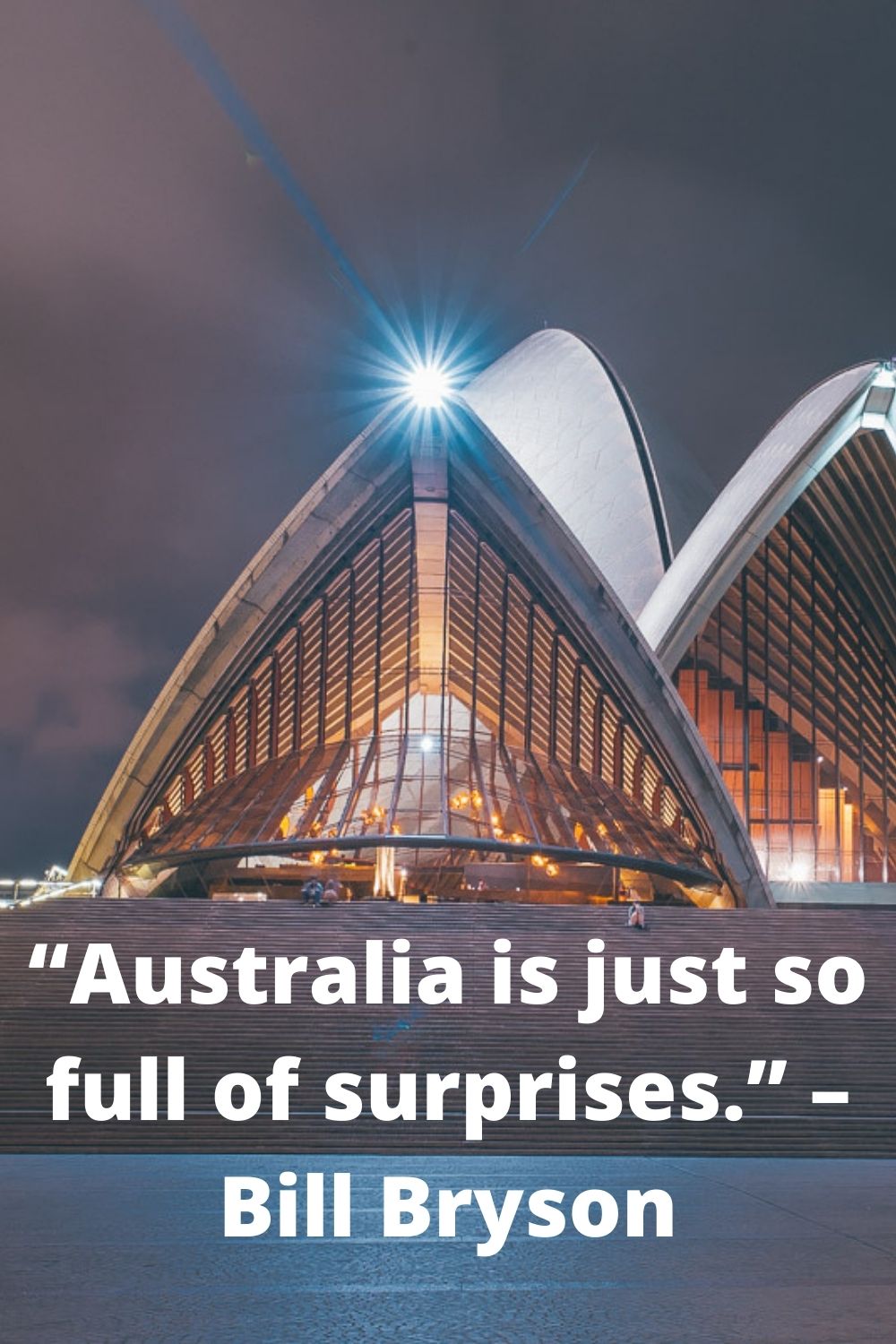 23) "I was lucky enough to grow up in Western Australia and know that the Australian Outback is vast and spellbinding and heart-stoppingly beautiful, and the characters that inhabit it are unique and hilarious and tough and cheeky." – Tim Minchin
24) "Australia is mostly empty and a long way away. Its population is small and its role in the world consequently peripheral. It doesn't have coups, recklessly overfish, arm disagreeable despots, grow coca in provocative quantities, or throw its weight around in a brash and unseemly manner. It is stable and peaceful and good. It doesn't need watching, and so we don't. But I will tell you this: the loss is entirely ours." – Bill Bryson
25) "The hot wind, born amid the burning sand of the interior of the vast Australian continent, sweeps over the scorched and cracking plains, to lick up their streams and wither herbage in its path, until it meets the waters of the great south bay; but in its passage across the straits it is reft of its fire, and sinks, exhausted with its journey, at the feet of the terraced slopes of Launceston." – Marcus Clarke
26) "I think Melbourne is by far and away the most interesting place in Australia, and I thought if I ever wrote a novel or crime novel of any kind, I had to set it here." – Peter Temple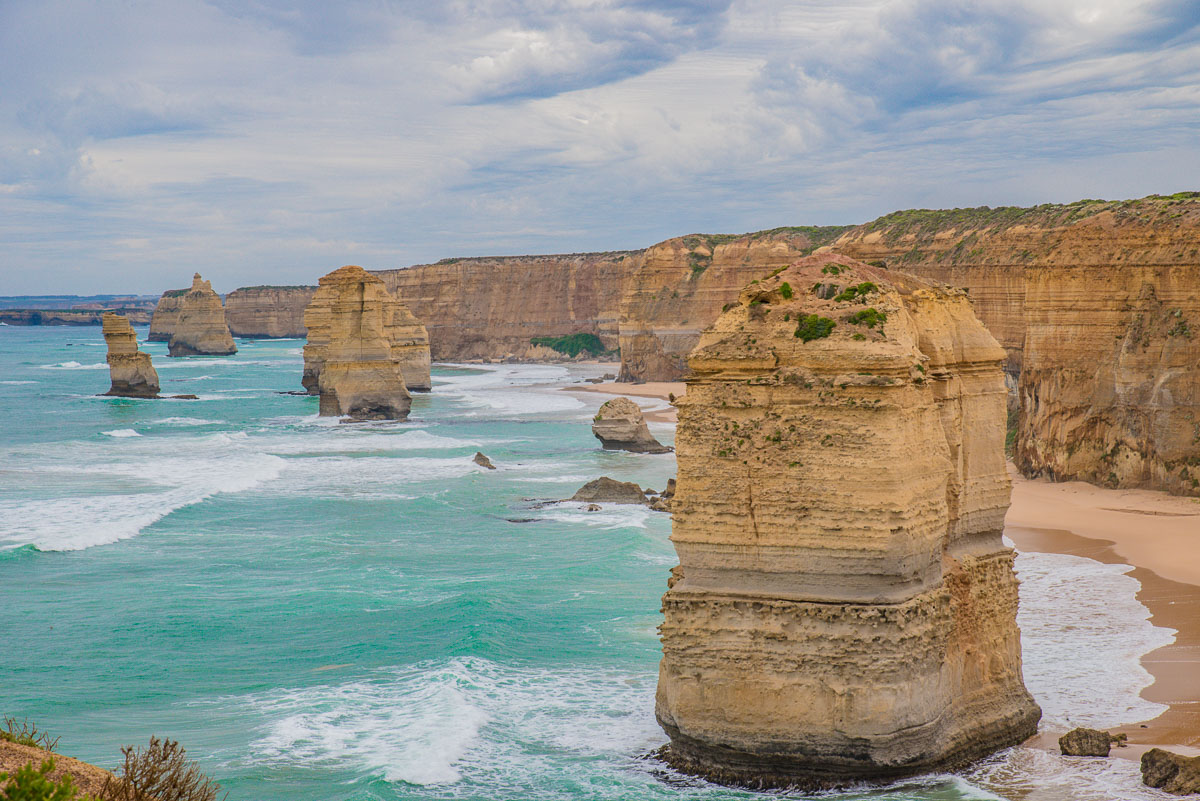 27) "The beauty of the air, from the air… You haven't seen Australia unless you see it from the air. The coastline, the colors of the inland. The claypans, the forests. It's just all so beautiful. You'd never see that from the road. People climb mountains to see these things. You see that every time you take off." – Nancy Bird Walton
28) "It's the colors, the light, the space. It's really very deep in my soul… In the Australian bush and inland deserts, there is a sense of being the first person in a place." – Suzanne Cory
29) "I love Australia; it was a really, really nice experience for me. It's such a beautiful place. The people are beautiful – like, really beautiful – and they are beautiful in terms of their personalities. It's a great place to be. It's like you are in a little bit of a dream world." – Shawn Mendes
30) "It's always a pleasure on a personal note for me to come back to Australia." – Nick Cave
31) "I want people to throw on a hat, head out into the outback and see the real Australia. You can do it how you want – independently in a 4WD, camping under the stars, or being treated like a king in a luxury homestead or on a cruise." – John Torode
32) "There's an expression in Australia that's called 'Go Bush,' which means to get out of the city and relax. I try and 'go bush' to places where there's no cell reception. But, I don't get to do that often, so for the most part, it's just a state of mind." – Cate Blanchett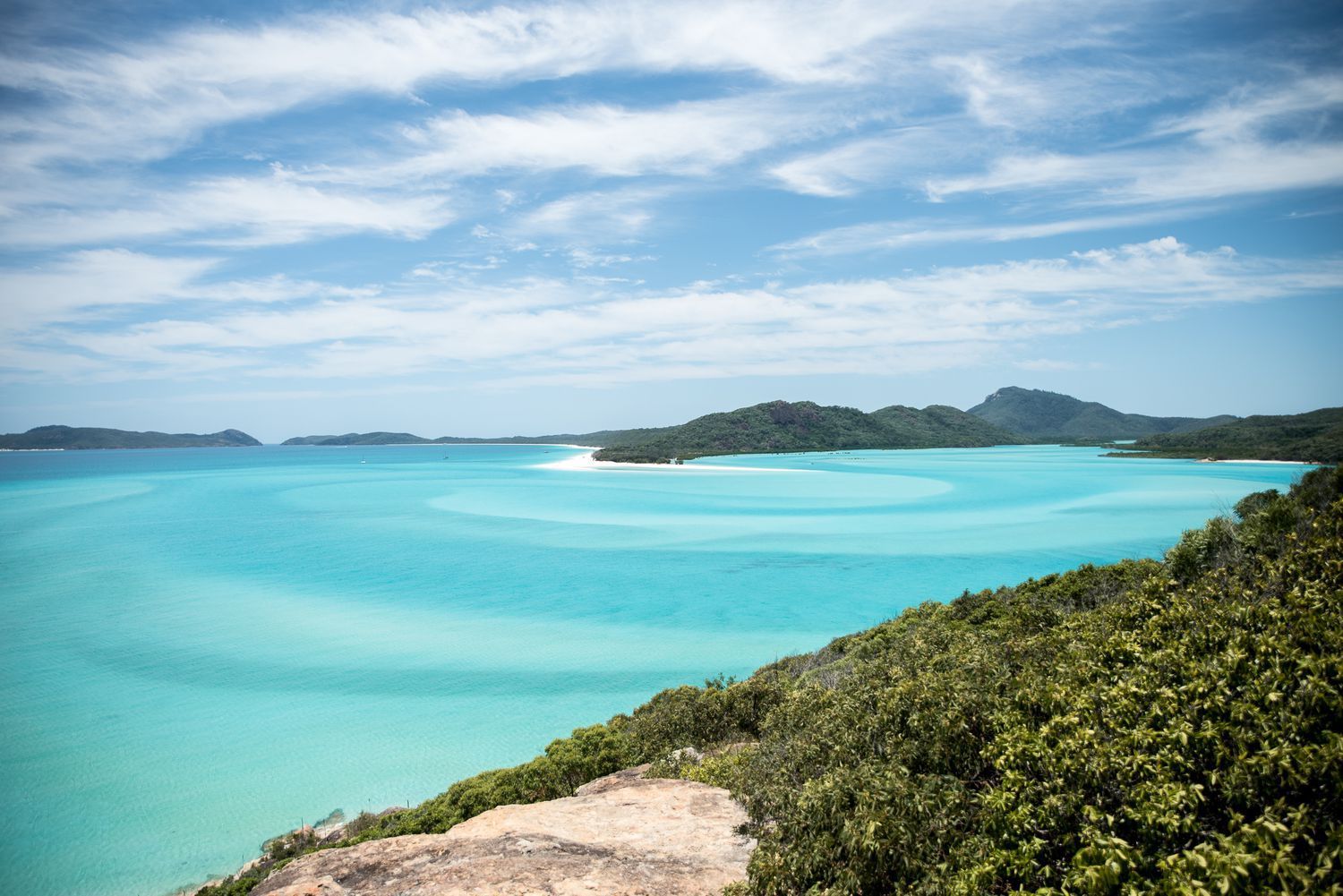 33) "I found myself drawn to the remote Kimberley region of Australia – in the far Northwest corner of the country – our last frontier. I still can't explain why. I kept coming back over many years and started shooting material." – Brendan Fletcher
34) "I love food, all types of food. I love Korean food, Japanese, Italian, and French. In Australia, we don't have a distinctive Australian food, so we have food from everywhere all around the world. We're very multicultural, so we grew up with lots of different types of food. " – Hugh Jackman
35) "When you disrespect Australian law, they will tell you firmly. Declare everything when you enter Australia." Johnny Depp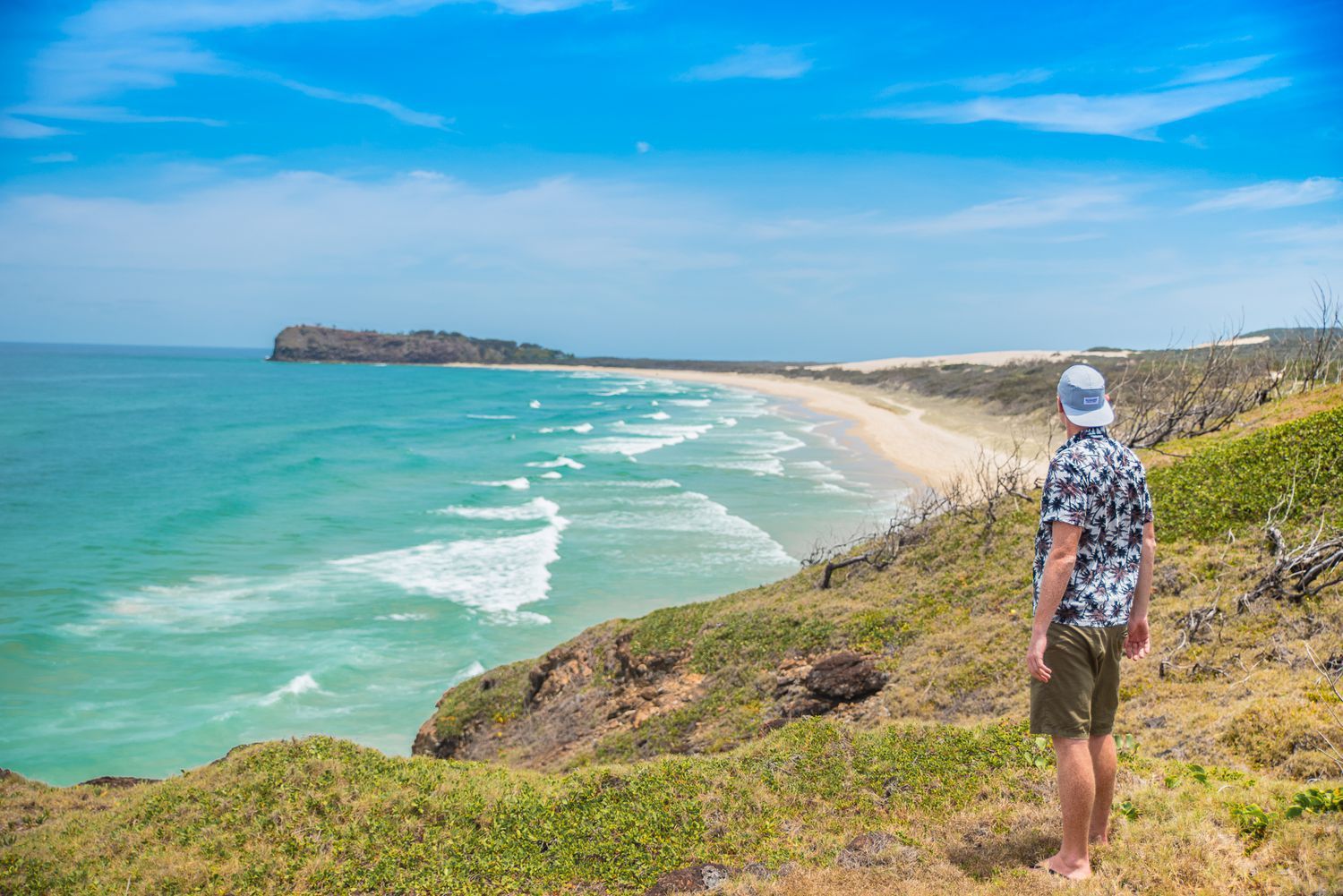 36) "I had always been fascinated by the whole idea that Australia was this different ecology and that when rabbits and prickly pears and other things from Europe were introduced into Australia, they ran amok." – David Gerrold
37) "There is no place in the world quite like Australia. Not even it's beautiful neighbor New Zealand" – Henry Rollins
38) "God bless America. God save the Queen. God defend New Zealand and thank Christ for Australia. " – Russell Crowe
39) "Australia is my lens. I cannot see the world any other way." – Peter Carey
---
Funny Quotes About Australia
Australian quotes and a self–deprecating sense of humor go hand in hand. And they can take a decent ribbing, too. These quotes poke loving fun at Australia and Australians. And a few even warm your heart.
40) "Don't worry about the world coming to an end today. It is already tomorrow in Australia." – Charles M. Schulz
41) "Australia is about as far away as you can get. I like that." – Andre Benjamin
43) "Whoever authorized the evolution of the spiders of Australia should be summarily dragged out into the street and shot." – Mira Grant
44) "The only time an Australian ever walks is when his car runs out of petrol" – Barry Richards
45) "Every country is like a particular type of person. America is like a belligerent, adolescent boy; Canada is like an intelligent, 35–year–old woman. Australia is like Jack Nicholson. It comes right up to you and laughs very hard in your face in a highly threatening and engaging manner." – Douglas Adams
46) "Australia is an outdoor country. People only go inside to use the toilet. And that's only a recent development." – Barry Humphries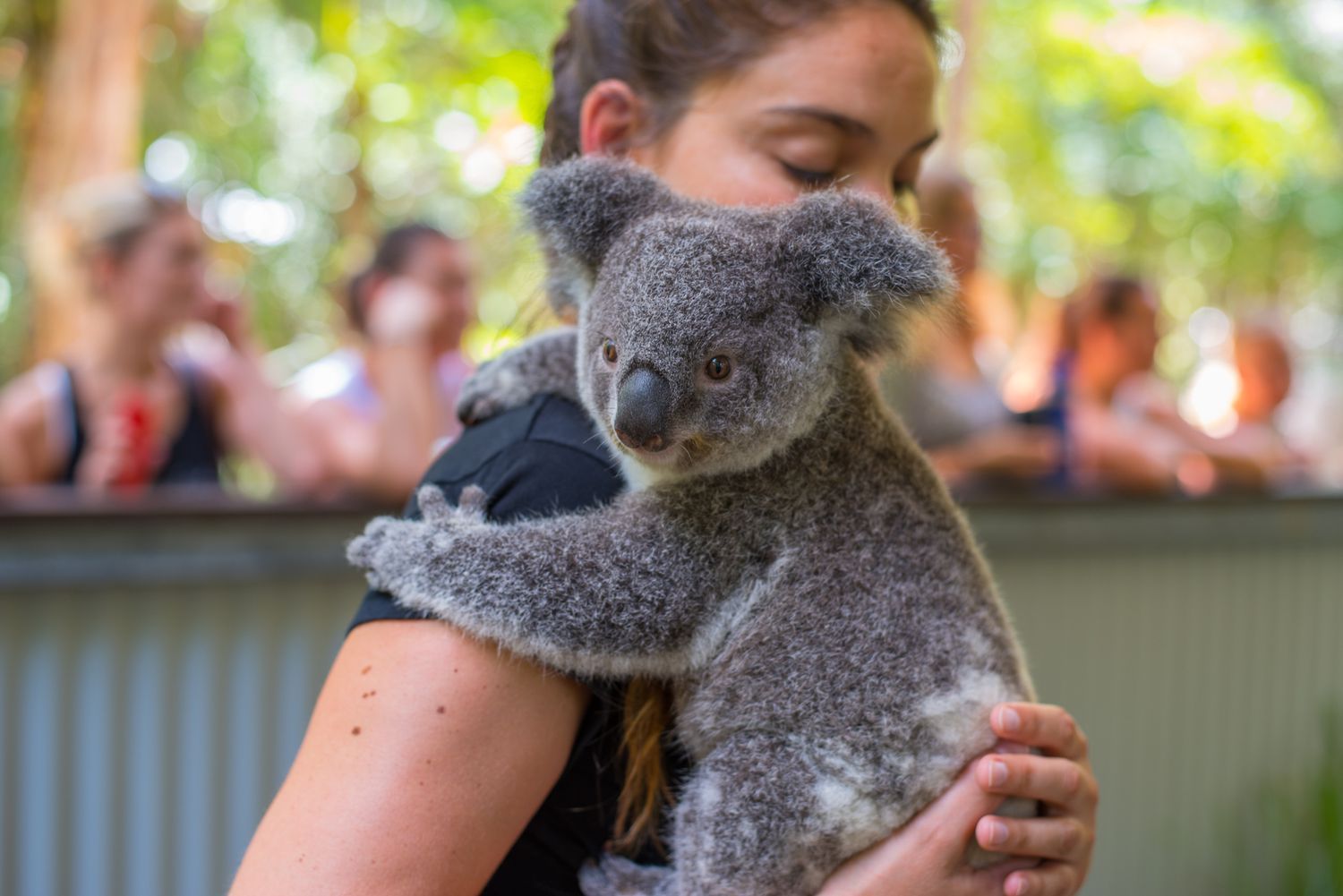 47) "It's rare that there's a role that requires an Australian accent." – Heath Ledger
48) "No one knows, incidentally, why Australia's spiders are so extravagantly toxic; capturing small insects and injecting them with enough poison to drop a horse would appear to be the most literal case of overkill. Still, it does mean that everyone gives them lots of space." – Bill Bryson, Down Under
49) "I love all kinds of insects, and I've heard Australia has some really interesting bugs." – Aurora
50) "People who say, 'There's nothing to fear from spiders' have clearly never been to Australia." – Cate Blanchett
51) "So far, my trip in Australia has been absolutely lovely – wonderful country, wonderful people… And then there's Melbourne". – Lauren Southern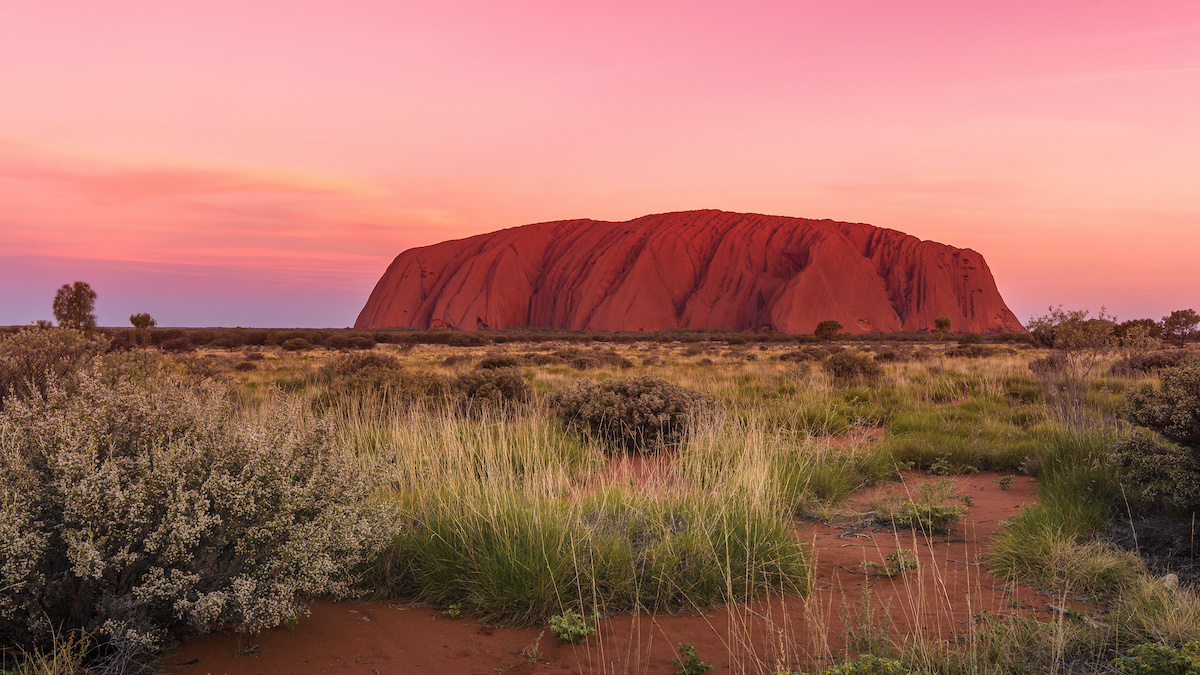 ---
Aboriginal Quotes
The first people of Australia or Aboriginal People are said to be the oldest living culture on earth. Their age-old wisdom and philosophy can be glimpsed through a few of their Native Australian quotes and sayings. Here are some examples:
52) "We are all visitors to this time. This place we are just passing through. Our purpose here is to Observe. To Learn. To Grow. To Love And then we return home"
53) "Traveler, there are no paths. Paths are made by walking."
54) "The land owns us."
55) "We are all visitors to this time, this place. We are just passing through. Our purpose here is to observe, to learn, to grow, to love… and then we return home."
56) "The more you know, the less you need."
57) "Keep your eyes on the sun, and you will not see the shadows."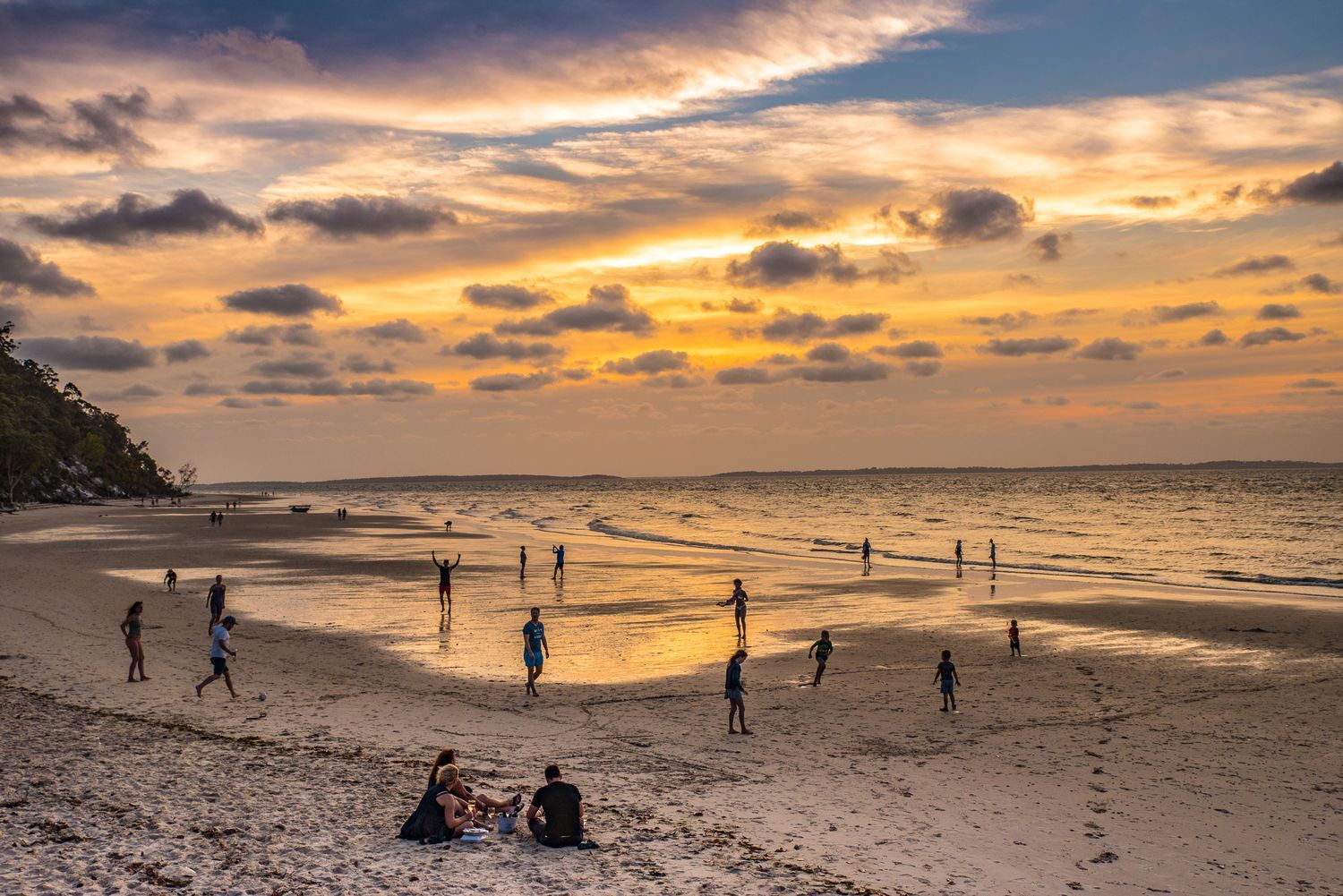 ---
Looking for more fun Quotes?
Check out a few of these posts for more Instagram captions and travel inspiration!
---
Thanks so much for reading!
https://www.jonesaroundtheworld.com/wp-content/uploads/2021/11/Australia-Captions-for-Instagram.jpg
935
1400
TravelTractionsJATW
https://www.jonesaroundtheworld.com/wp-content/uploads/2017/03/logotry-1-1-300x106.png
TravelTractionsJATW
2021-11-03 07:58:44
2021-11-03 07:58:44
57 Quotes About Australia | Famous, Funny, & Aboriginal Sayings