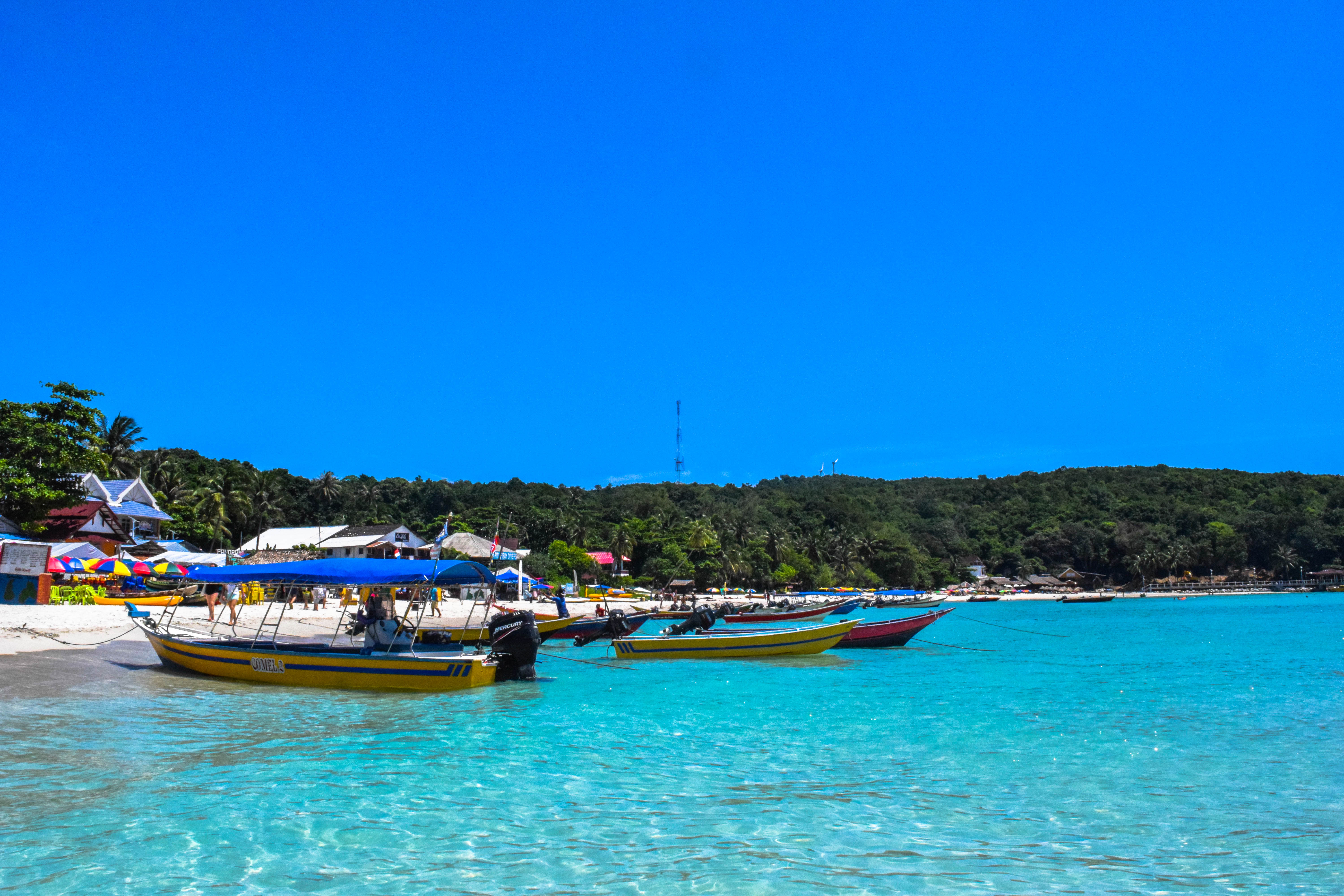 A visit to Malaysia is bound to be nothing less than a trip you'll never forget! There are so many things to see and do in Malaysia, that wherever you go, you'll surely run into something unique and surprising! Whether it is food, adventure, shopping, or entertainment, Malaysia never ceases to surprise its visitors. The country is blessed with astounding natural beauty too, including pristine beaches, the world's oldest tropical rainfrest and the oldest national park, ideal for hiking enthusiasts. Check out this list of 10 fun & awesome things to do during your next trip to Malaysia!
1) Snorkeling / Diving around The Perhentian Islands
Easily one of the most beautiful parts of the country, spending a day on a boat exploring the underwater life around the Perhentian Islands will be a highlight of your vacation. You'll be left speechless at the underwater life, beautiful corla, and you're also pretty much guaranteed to see a couple turtles!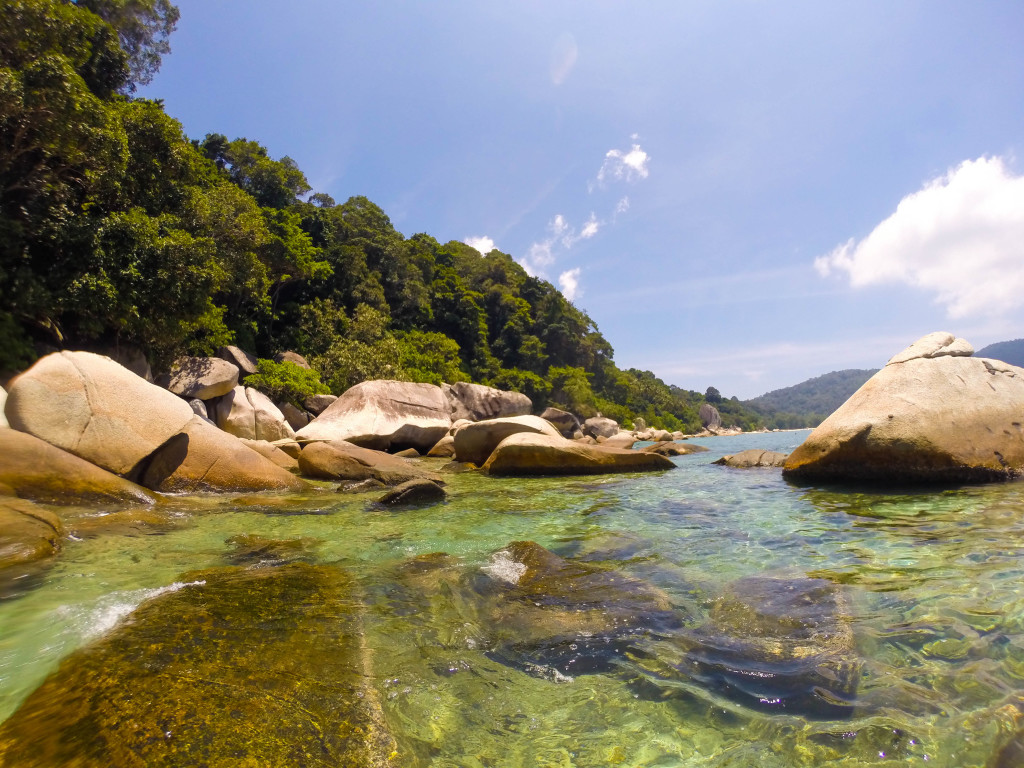 2) Genting Highlands, Kuala Lumpur
Welcome to the 'City of Entertainment' – Genting highlands – a magnificent resort perched on a hilltop, about 50km from the city of Kuala Lumpur, offering the coolest getaway to re-charge yourself! Home to the only casino in Malaysia, Genting Highlands also offers indoor and outdoor theme parks, over 50 fun rides and about 150 outlets comprising numerous restaurants and shopping centres.
3) Exploring the Cameron Highlands
Just a bit further north from the Genting Highlands, you'll find yourself mesmerized incredible green and luscious rolling landscapes. Choose between jungle trekking, exploring tea plantations, or stunning view points. Read my backpacker's guide to the Cameron Highlands.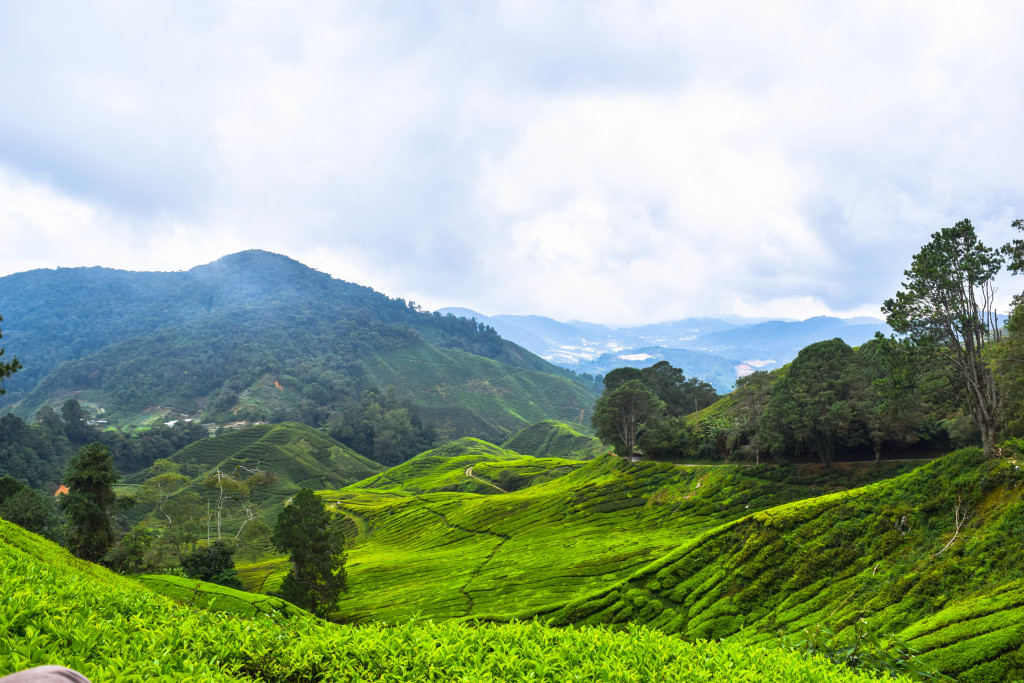 4) Butterfly Park Tour, Kuala Lumpur
Who wouldn't want to recall childhood day trying to catch colourful butterflies, or trying to fly like one?! Serenity of nature, a beautifully manicured garden with lush greenery and colourful flowers, and a haven where one can relax on the benches or soak in the sweet incense of exotic flowers, the Butterfly Park in Kuala Lumpur is a must-visit! An ideal destination for photography enthusiasts and nature lovers, this is the largest butterfly park in Southeast Asia, where you can admire up to 6000 butterflies from over 120 species!
5) Pulau Payar Marine Park, Langkawi
Time to bid goodbye to all your worries and gear up for some excitement! Go snorkelling or swim with the colourful fishes at the Pulau Payar Marine Park. This uninhabited, well-preserved marine park, surrounded by coral reefs and ideal for an extensive array of water-sport activities, is one of the most exciting places to visit in Malaysia. If you are not a fan of water-sports, go and check out the surrounding hiking trails or simply sit back and admire the endless ocean – a diverse mix of shades of blue!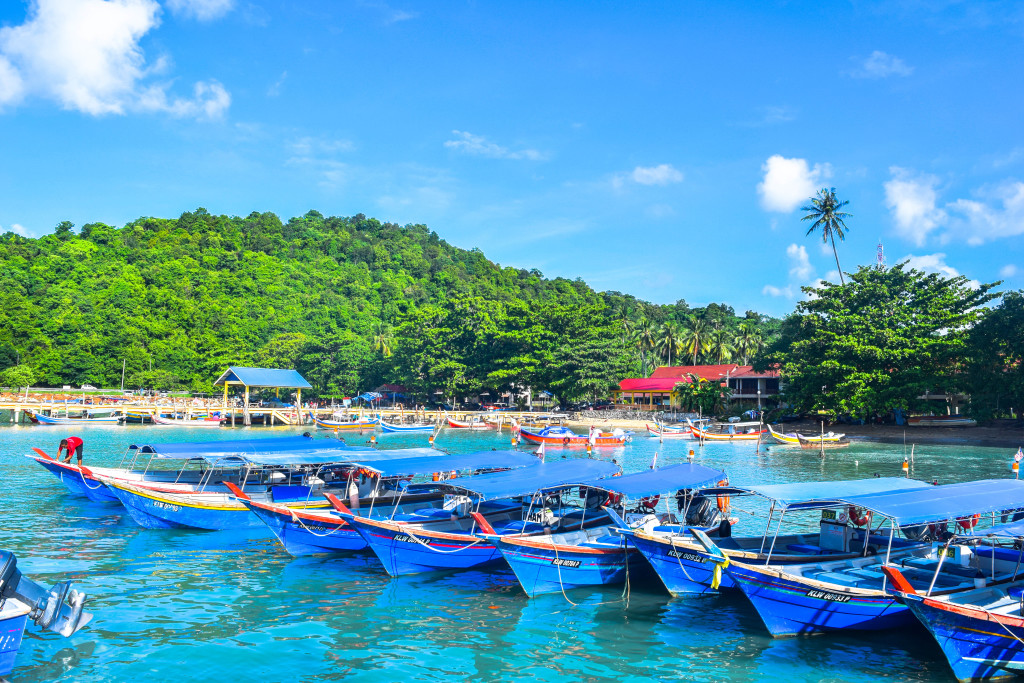 6) Try Malaysia's delicious Cuisine!
Do we even need to mention the food trails of Malaysia? Malaysian cuisine is not about a few particular foods, rather, it's all about the country's culinary diversity and dynamic mixture stemming from its multi-ethnic population of Indians, Malay, Chinese, Eurasians, and the indigenous people of Borneo. Malaysian food is all about letting your senses tantalise your taste buds by sampling the best dishes of Malaysia. Truly, feasting on the heavenly Malaysian cuisine on your holiday is a one-of-its-kind experience which shouldn't be missed!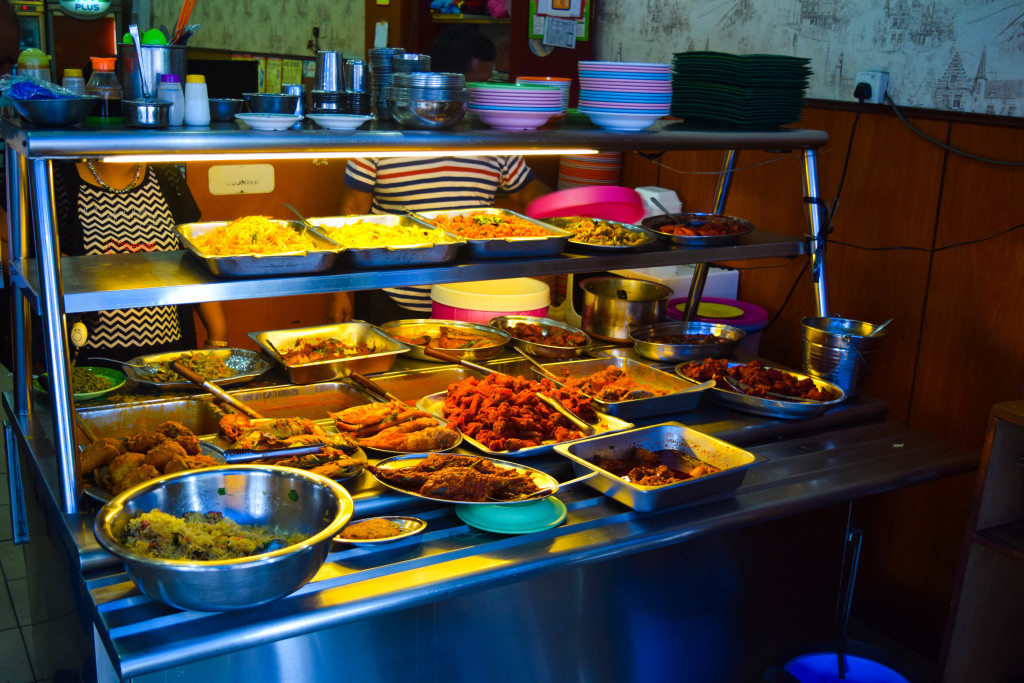 7) Experience Paradise on Pulau Kapas
While not one of the most well-known islands in Malaysia, Pulau Kapas might just be the most stunning islands I've ever visited. This idyllic island is just a short 20 minute boat ride from the mainland, and will keep you there much longer than expected. With no roads on this island, you'll truly experience the laidback island lifestyle. There's amazing snorkeling just a short swim off the beach, crystal clear water, and a few amazing spots to eat!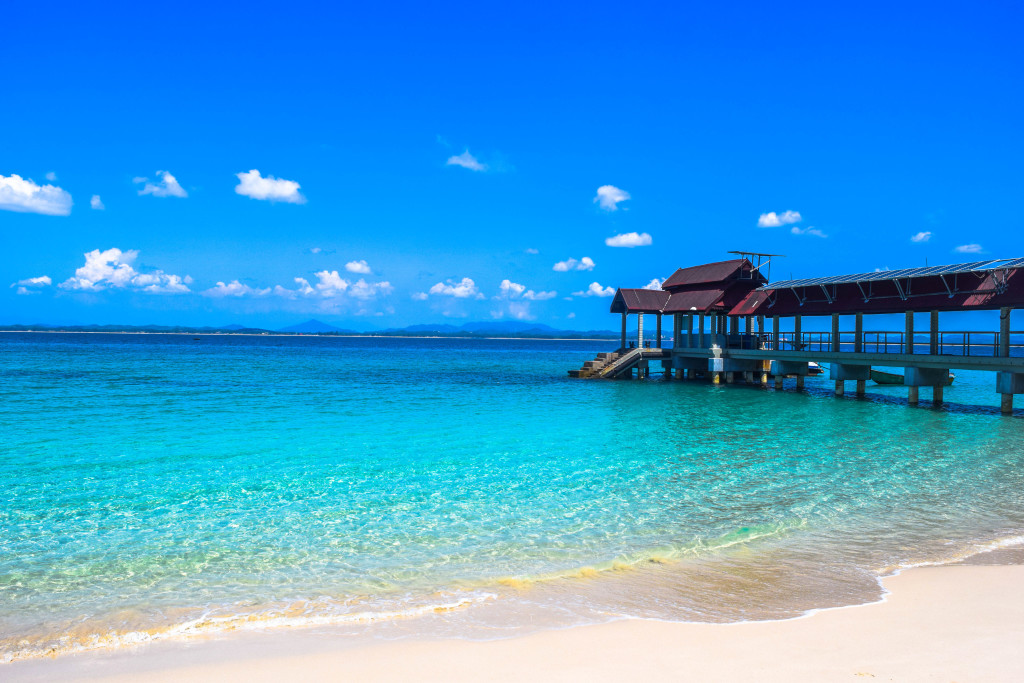 8) Khoo Kongsi, Penang
One of the best things to do in Malaysia is visiting the famous Khoo Kongsi clan house. Hidden in a maze of alleys, this clan house was built more than 100 years ago. One of the country's hidden gems, the grandest clan temple is surrounded by tall buildings, and inside clan temple, you will witness elaborate murals and carvings that reek of a rich history. Believers come here for religious reasons, while non-believers come to feast on its ornamental architecture. Whether it is a New Year's celebration or a cultural show, the grandeur of this place has to be seen, in order to be believed.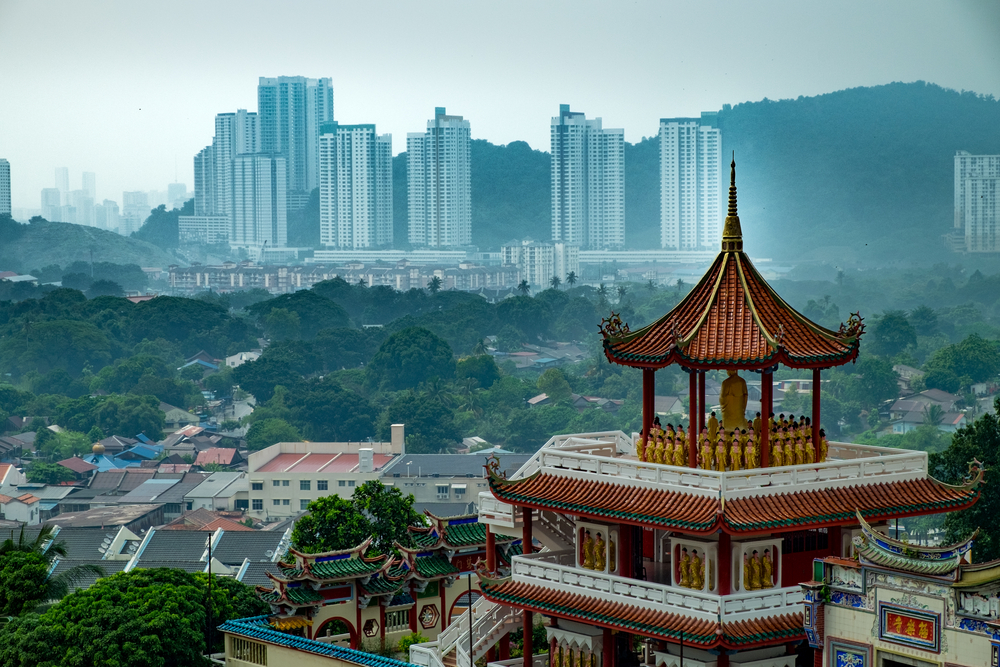 9) Cable-car ride and oriental village tour, Langkawi
Not a hiking enthusiast? Not a problem! Hop onto a cable-car that will take you to the peak of Mount Mat Chinchang, from where you can soak in legendary views of the fascinating island of Langkawi. The breath-taking scenery, the rustic ambience enhanced by rich flora and fauna, and the spectacular limestone formations – Langkawi is an idyllic retreat. Experience the thrill of speed while riding the longest free-span single-rope cable car ride of the Oriental Village through the virgin forest of Langkawi, and immerse yourself into in the serenity of the environment.
10) Rooftop Views in Kuala Lumpur
Kuala Lumpur has made this list a few times already ,but for good reason. Whether you're enjoying a drink on a helipad, or swimming in one of the most amazing infinity pools, you definitely can't miss the opportunity to get an amazing view of the city from up above.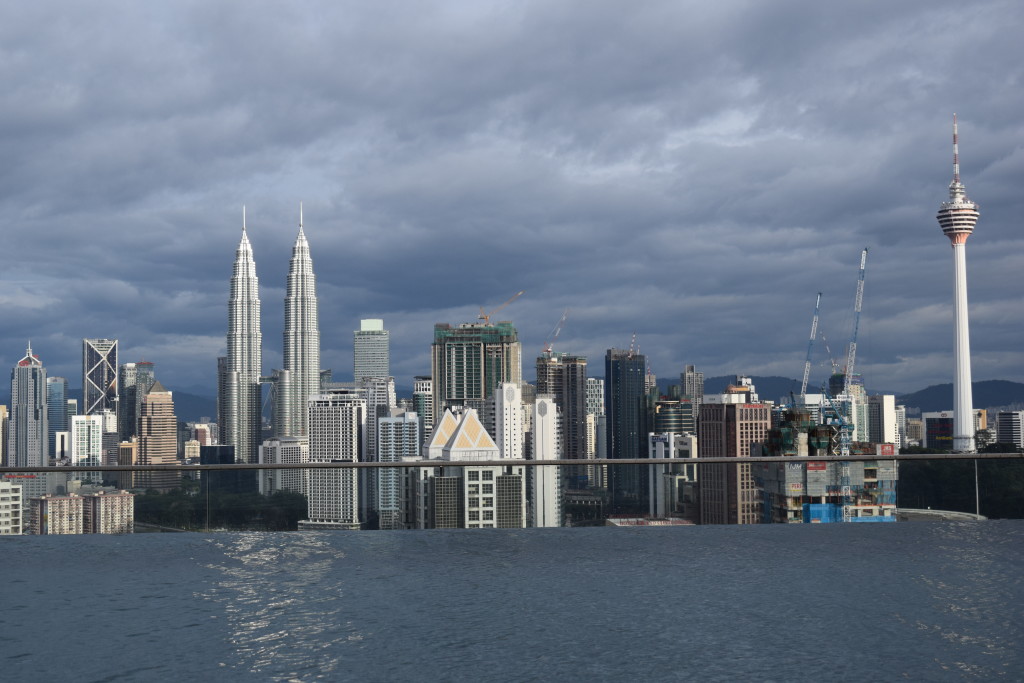 Like this post? Follow me on Facebook, Instagram, and Twitter for more adventures Around The World…
https://www.jonesaroundtheworld.com/wp-content/uploads/2015/08/DSC_2066.jpg
4000
6000
Dave
https://www.jonesaroundtheworld.com/wp-content/uploads/2017/03/logotry-1-1-300x106.png
Dave
2014-12-20 02:30:19
2019-11-15 08:16:40
10 Fun & Awesome Things To Do In Malaysia