Africa is well-known to be a wealth of natural resources, with some of its countries having the potential to be the richest countries in the world. The land here is filled with raw materials, fertile soil, and precious metals.
For travelers, there are two major concerns taken into consideration when planning a trip to the continent. – where are the safest countries in Africa, and which will offer the best stay.
When it comes to offering the highest quality holidays, it'll pay to know which countries have the means to produce high-quality holiday experiences. Here are the 12 wealthiest countries in Africa.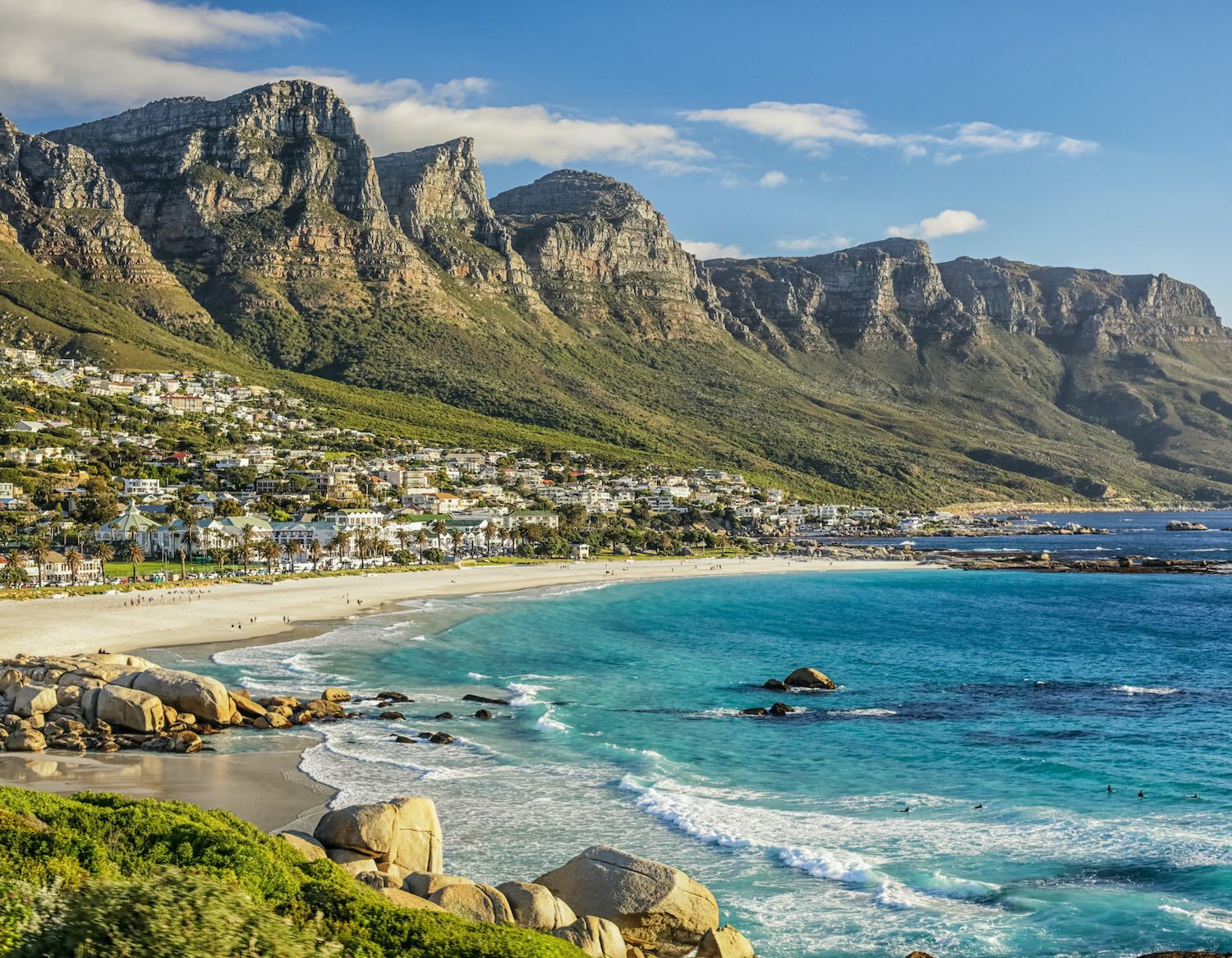 ---
1) Nigeria – Richest Country in Africa
As of the end of 2019, Nigeria holds the position of the richest country in Africa, with a GDP of almost $600B USD. Its 160-million people have helped the country propel itself to be the largest consumer retailer in Africa, along with its petroleum exports.
The vast abundance of crude oil, making up more than 85% of the country's foreign exchange, is what drives this country's economy. Although having not diversified away from its petroleum production, Nigeria's oil market funds the majority of its other ventures.
Known for its natural splendor and vibrant cultures, Nigeria has recently had to place a strong emphasis on protecting its natural landmarks away from oil refineries and processing plants.

---
Primary Exports From Nigeria
The richest African country boasts raw materials and incredibly fertile soil across its vast landscape. It should be no surprise that Nigeria's main exports are dominated by them.
Petroleum (crude, refined, gas) makes up a huge majority of all Nigerian exports, being the main reason it's the wealthiest country in Africa. Nigeria also specializes in the farming of rough woods and cocoa beans, which are a sought-after commodity.
---
Incredible Things To Do In Nigeria
See Lekki Conservation Area:

Visit the famous nature reserve boasting the longest canopy bridge in the world.
Explore Lagos City:

Explore the capital city of Nigeria, made up of cultural centers and historic museums sure to keep you interested.
Hike to Zuma Rock:

See the "rock with a face", a massive igneous extrusion that was once of religious significance to the locals.
Walk Agodi Gardens:

See Ibadan's world-class 150-acre gardens, one of the major tourist attractions in the country.
20 Must See Attractions in Nigeria
---
2. South Africa
The southernmost African country holds the position of being the second-wealthiest African country. It's also known as one of the fastest-developing countries in the world. Its GDP currently sits at almost $350B USD at the time of writing.
The country has always been endowed with copious amounts of natural resources, specifically gold, diamonds, platinum, and coal. Political turmoil has hampered its ability to meet its full potential, however.
South Africa is one of the only countries in Africa that don't rely on a single source of revenue, meaning they are diversified. It places a lot of emphasis on its tourism and well-known nature reserves as a means of assisting its economy.
Also read: The Top 20 Airbnbs in Cape Town, South Africa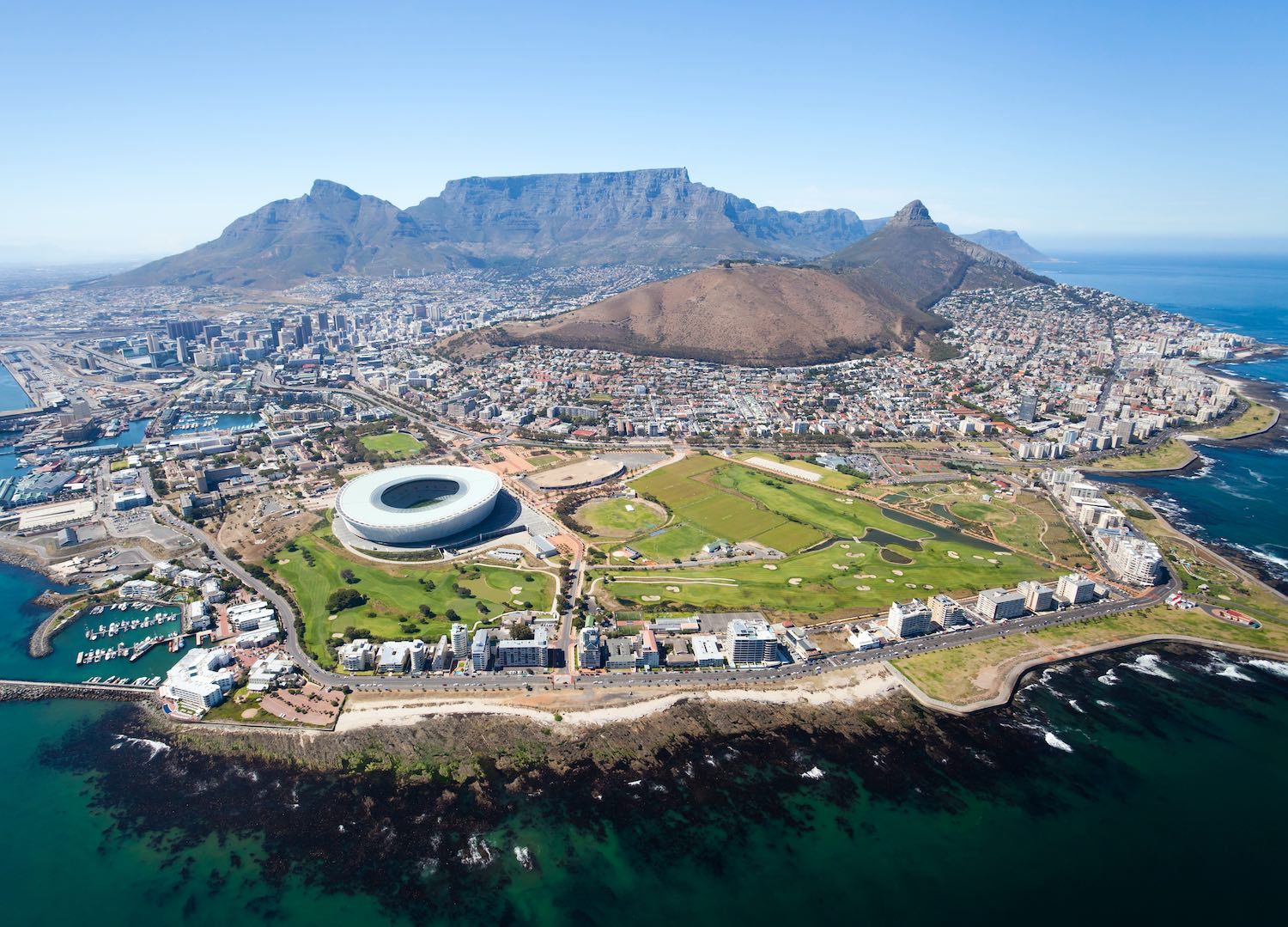 ---
Primary Exports From South Africa
South Africa is one of the most bountiful countries in the world when it comes to raw potential. Its soil is fertile for crops, its earth filled with minerals and raw material. It's unfortunate that the country's political turmoil hinders its development.
When it comes to exports, few countries surpass South Africa's gold, diamond and platinum production. For years it was the main exporter of these commodities. Other exports include grain, bananas and, recently, Macadamia nuts.
---
Incredible Things To Do In South Africa
Explore Cape Town:

Visit one of the cultural capitals of the world, and see the Mother City firsthand.
See the Cradle of Humankind:

Explore the

birthplace of humankind

. See tools, fossils, and other traces of our ancestors.
Go to the Southern Most Point in Africa:

Visit Cape Agulhas and say that you've stood at the lowest point of the African continent.
10 Best Places to Visit in South Africa - Travel Video
---
3) Egypt
The land of the Pharaohs is third on this list, with a GDP of almost $300B USD. Surprisingly, the country's economy is actually very stable, despite the political turmoil. This is thanks to the Egyptian people working hard to restore some semblance of order.
Its historic landmarks, incredible heritage, and amazing people means the country has everything it would need to become a major tourist destination. It also hosts some of the best music festivals in Africa.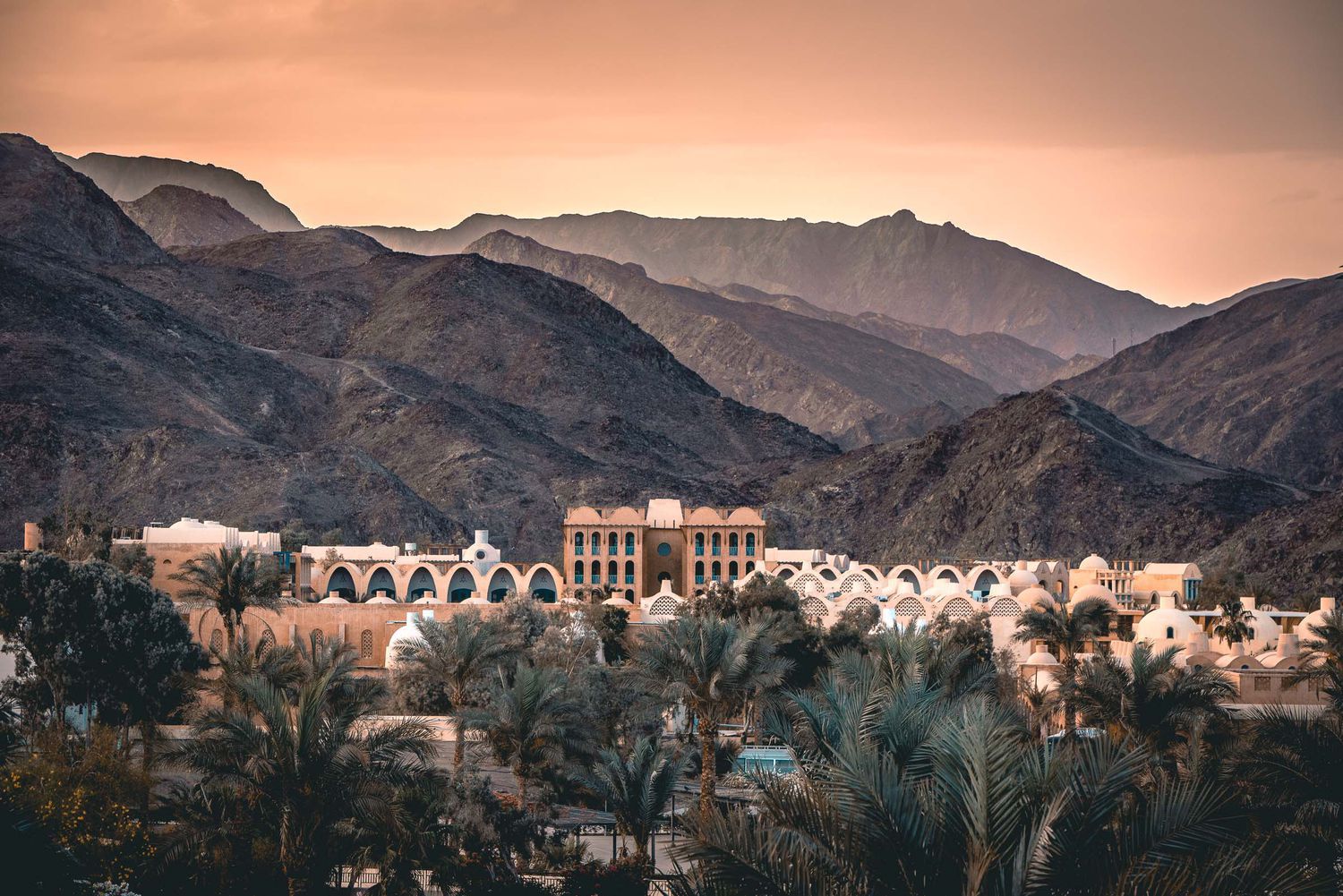 ---
Primary Exports From Egypt
This country is a bit of a paradox. Where on one side is endless desert, on the other is the bountiful Nile River. Under the sand, Egyptians have been able to draw petroleum and gold for exporting, making up much of their income.
However, the nitrogenous fertilizers processed from its more fertile areas, such as the Nile River and Delta, have also played a vital role in maintaining Egypt's stable economy.
---
Incredible Things To Do In Egypt
Tour the Pyramids of Giza

:

Make sure to visit one of the Seven Ancient Wonders of the World.

Visit the Valley of the Kings:

Explore the historic site where pharaohs were traditionally buried for years.

Wander the City of Memphis:

See where once the heart of Ancient Egypt rested, and where the seat of power was found.

See Abu Simbel Temples:

The iconic palace built into the side of the mountain will be an eye-opener – guaranteed.
Top 10 Things to do in Egypt
---
4) Algeria
Situated in the northern parts of Africa, this rapidly growing industrial country has recently found itself on the up. This, in part, is due to the recent discovery of more crude oil reserves. Today, the raw material makes up over 60% of the country's income.
With a GDP of over $210B USD, Algeria is starting to grow its infrastructure under its ambitious government. They have the goal of becoming one of the wealthiest countries in Africa.
If you ever visit this developing Saharan country, prepare for heat beyond your wildest dreams. Some of the hottest temperatures across the globe have been recorded here.
---
Primary Exports From Algeria
Algeria has discovered extra natural reserves of petroleum and oil in its land, giving an added boost to its already growing economy. It has recently begun refining the raw material and increased exportation of this and oil.
A lesser-known export from Algeria would be Ammonia. The country is one of the largest suppliers of the product in Africa.
---
Epic Things To Do In Algeria
Explore Algiers:

See the capital city from the street up, and all it has to offer, including its world-renowned botanical gardens.
See Martyrs' Memorial:

The iconic monument dominates all its surrounding area, and can be seen for miles. It honors Algeria's independence.
Wander through Notre-Dame d'Afrique:

See this rare Christian church and marvel at its intricate designs and architecture.
Visit the Fort of Santa Cruz:

Try spot Spain from the cliffs of Santa Cruz's Fort, on the coast of Algeria.
Exploring ALGIERS, Capital City of ALGERIA 🇩🇿 دزاير
---
5) Angola
This is the first African country on the list that has a problematic history of resource mismanagement and internal corruption affecting its economy.
Although it enjoys a large stock of raw materials such as oils, gas, and diamonds, poor management has led to a weak economy.
That is why Angola's GDP is less than half of Algeria's, standing at under $130B USD. Fortunately for the local economy, their production and exporting of crude oil is second only to Nigeria, contributing hugely to foreign exchange.
---
Primary Exports From Angola
Angola boasts some of the biggest reserves of raw materials in Africa. It could be one of the wealthiest countries in Africa, if not for mismanagement. As it stands, the country's major exports of petroleum and gas are keeping the slow economy afloat.
Other exports include diamonds and cargo ships, surprisingly.
---
Incredible Things To Do In Angola
See Kalandula Falls:

These are one of the largest waterfalls in Africa, and a marvel to behold.
Drive Quicama National Park:

Spend some time looking for Baobab Trees and wild game.
Lounge at Mussulo Beach:

One of the better central African beach locations, Mussulo is the perfect place in Angola to enjoy the tropics.
Explore the Fortress of Sao Miguel:

Wander through the 16th-century Portuguese fortress, and learn its hidden secrets.
---
6) Morocco
If you haven't seen already, oil plays a major factor in determining a country's wealth in Africa. In the case of Morocco, it has instead had to rely on its agriculture, tourism, and proximity to Europe to help its economy.
It stands as the third-largest producer of phosphorus in the world and the second-richest non-oil-producing country in Africa, with a PPP of $116B USD.
The Moroccans are proud of their heritage and have placed a strong emphasis on tourism to attract visitors to their country. They are well-known for their luxury holidays and high-quality attractions.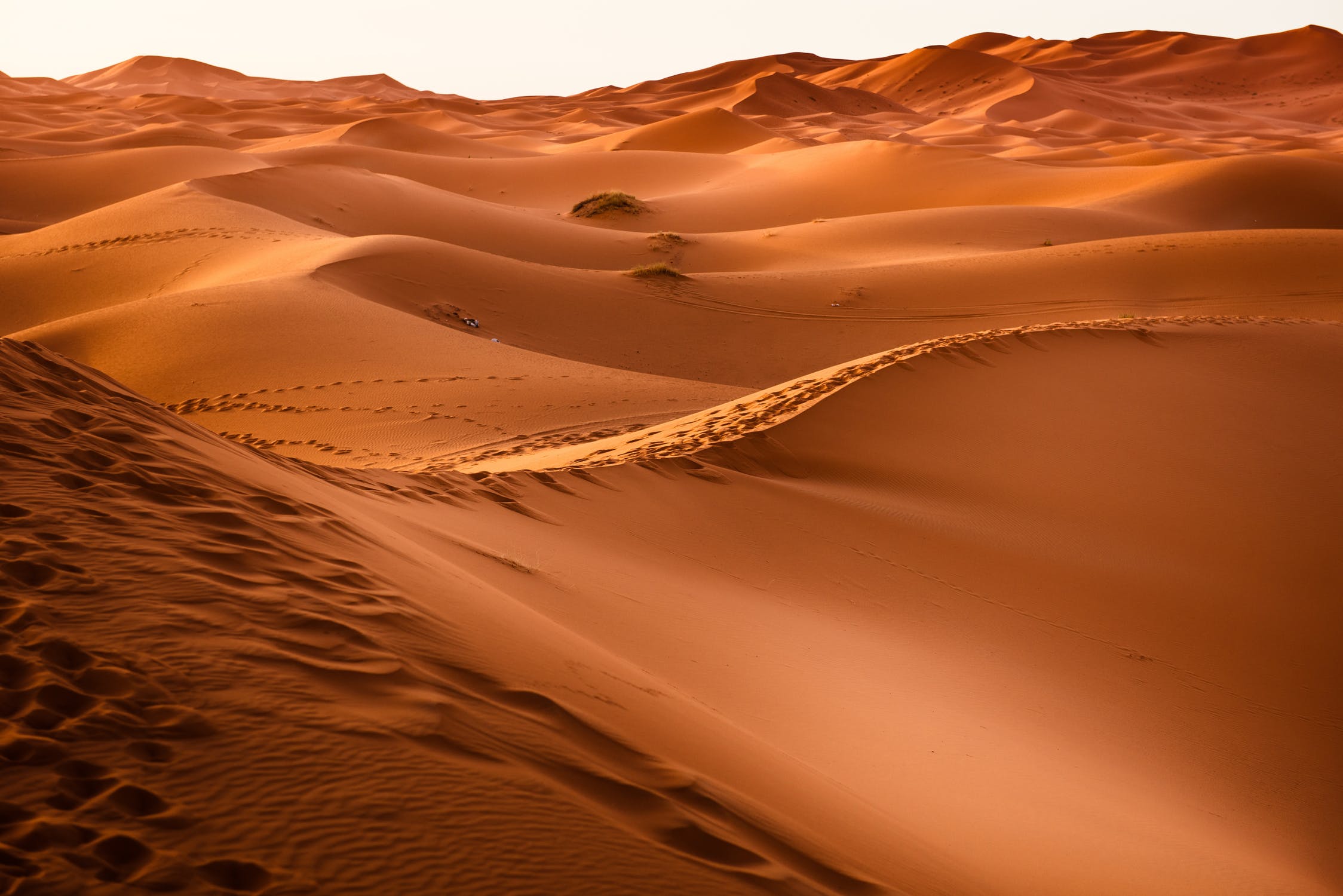 ---
Primary Exports from Morocco
As mentioned above, Morocco relies heavily on its agriculture and phosphorus when considering exports. However, the country is also a major distributor of electrical equipment, vehicles, and vehicle parts.
Its economy has benefited greatly from its diversified exports, considering it doesn't have the luxury of raw materials.
---
Incredible Things To Do In Morocco
Take the Marrakech Desert Tour:

Experience the vast desert landscapes from a quad bike as you drive over the Saharan lands.

Wander Jama El f'na Market:

This is one of the major tourist spots in Marrakech, filled with trinkets and lots of bargaining.

Explore Bahia Palace:

Wander the halls of the famous 19th-century ornate Palace of the Sultans.
Hike Toubkal Mountain:

Climb the highest peak of the Atlas Mountains, exploring its ruins along the way.
10 Best Places to Visit in Morocco - Travel Video
---
7) Libya
With only 20% of Libya's GDP coming from its service industry, it's another African country that relies heavily on its oil and petroleum exports. However, this state has bigger issues to worry about than its oil reserves.
There's no hiding the fact that Libya has been in turmoil over the recent years. Conflict and famine have ravaged many parts of the country. But, all wars must end, and the hope is that this beautiful land may one day return to its former glory.
When that day comes, it'll be worth knowing its best places to visit.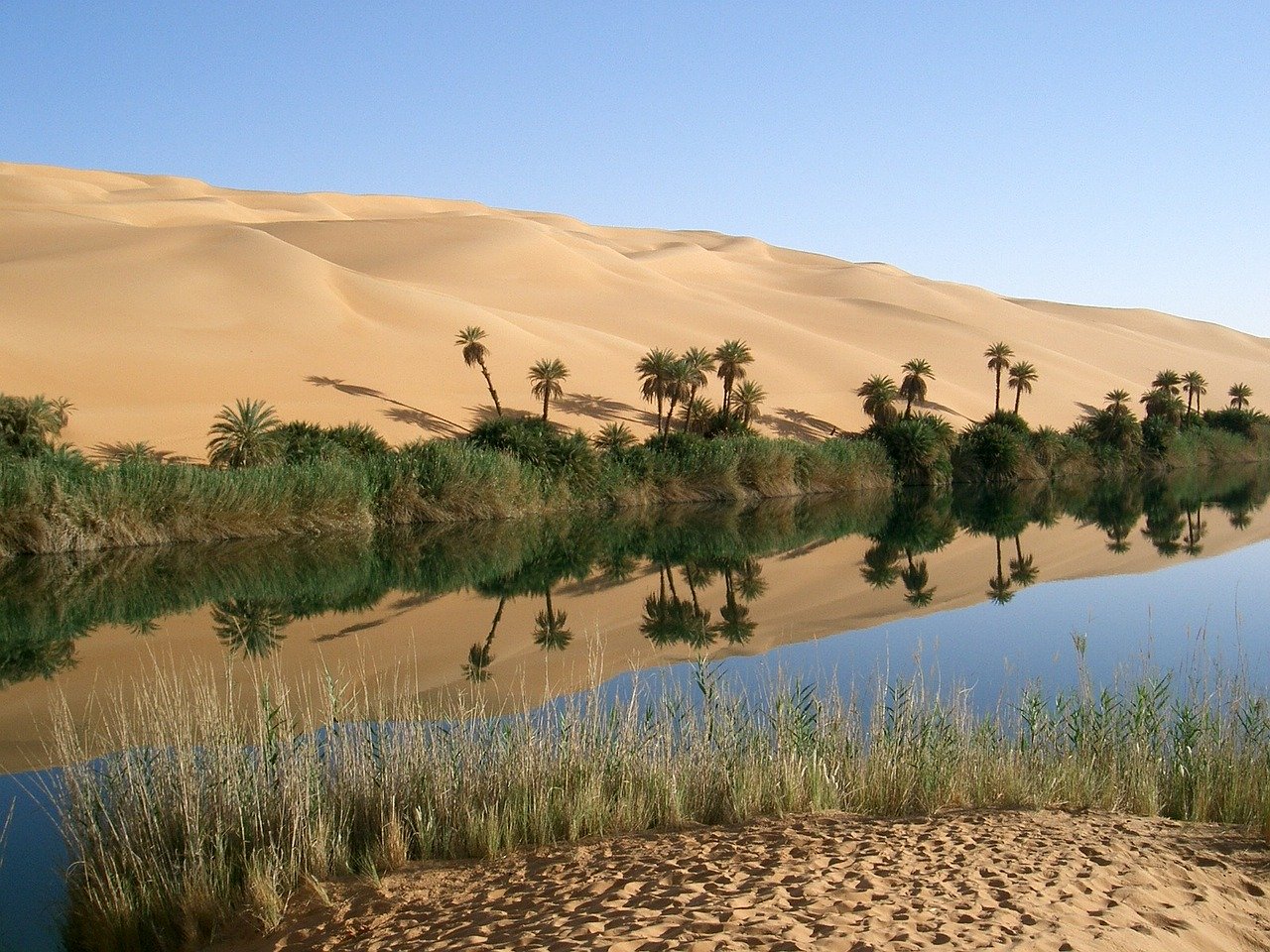 ---
Primary Exports From Libya
Libya relies heavily on its petroleum exports. It's one of the richest oil countries in Africa, yet with its small population, it struggles to maintain a stable output. Its GDP is currently sitting at $76B USD.
Crude, gas, and oil are all major exports keeping the country afloat, but they've also found a niche in the trading of copper, making up much of the country's economic dividends.
---
Incredible Things To Do In Libya
Hike the Acacus Mountains:

In the desert of Ghat, you'll find a rich array of prehistoric rock art.
Explore Tripoli City:

The capital of Libya is brimming with hope and activity. The locals are especially welcoming.
See the Leptis Magna:

Delve into Libya's Roman past and see its most famous ruin.
Get Lost in Gadamis:

Welcome to a desert paradise, complete with oases and beautiful Arabic ruins.
Libya Vacation Travel Video Guide
---
8) Sudan
It's become apparent that much of Africa's wealth lies in raw materials and precious metals, and Sudan is no different. Although it has tried to diversify its economic portfolio, the country would not be where it is today without its oil and gas, making up most of its $63B USD GDP.
Although, like Libya, it suffers from a destabilized political environment, with internal conflicts coming and going, a visit to Khartoum shows that its people are willing to try for a better life.
You may not know this, but Sudan has some incredible ancient ruins native to its lands, and a rich culture that is worth experiencing.
---
Primary Exports From Sudan
Yes, like many of the other rich parts in Africa on this list, Sudan has a heavy reliance on its oil and gas exports. But, in recent times, gold has become one of their main items of trade, as well as sheep and goats.
In fact, according to this list, Sudan is one of the bigger exporters of sheep and goats in Africa, contributing just under $500M USD to the local economy.
---
Epic Things To Do In Sudan
Visit the Meroe Pyramids:

The ancient home of the Napata Kingdom that feels like another world.

Walk Khartoum City:

Explore the capital of Sudan and meet its incredibly hospitable and welcoming locals.

See the Nubian Pyramids:

One of the oldest Egyptian pyramids from a bygone era, that tells tales of its legacy.

Explore Musawwarat es-Sufra:

This ancient temple has a grand backstory of times when kings ruled the land.
---
9) Kenya
With its established coffee and tea sectors boosting the local trade, and its agriculture beginning to rapidly grow, Kenya finds itself being the wealthiest country in Southeast and Central Africa, with a GDP of $50B USD.
With its exponential expansion and stable society, don't expect Kenya to remain this low on the list for much longer. Although it's not blessed with a lot of oil reserves like Nigeria and Algeria, the Kenyans have shown positive signs of diverse growth.
Their tourism and service industries have become one of the country's major driving forces behind this, as they strive to become the richest nation in Africa.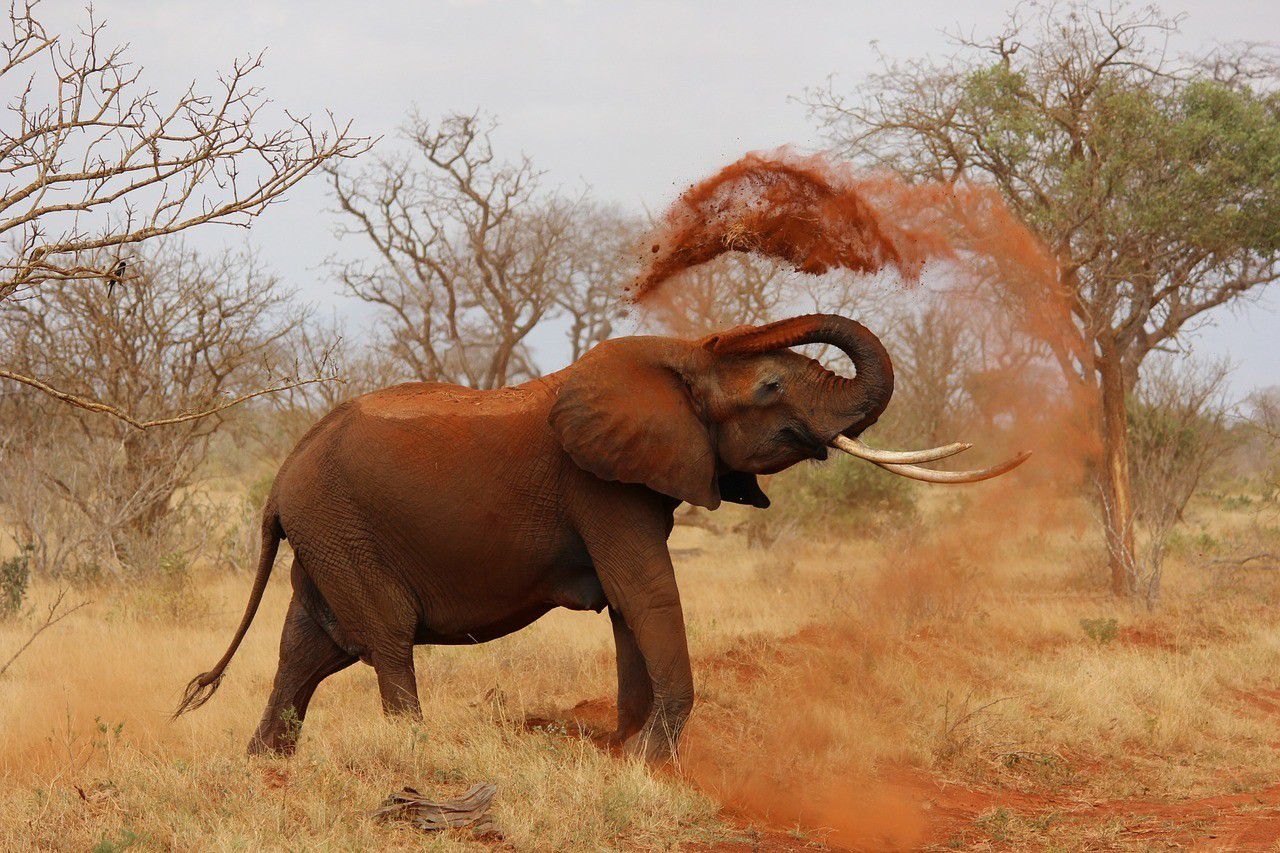 ---
Primary Exports from Kenya
Kenya's major exports are all mainly based on its agricultural sector, with horticulture, coffee, and tea being the primary three.
Petroleum also makes up for a part of their foreign exchange, but with tourism on the rise and a world-renowned coffee bean, Kenya is showing signs of healthy diversified growth.
---
Incredible Things To Do In Kenya
Tour Lake Naivasha and Hell's Gate:

Boat across one of Kenya's best lakes, and cycle through Hell's Gate, the entrance to the Great Rift Valley.

See the Masai Mara:

Catch the well-documented migrations across the Savannah as elephants, buffalo, and other animals stampede across its plains.

Explore Nairobi City:

See the capital city from a street perspective as you take in its vibe. Let the Kenyans entertain you with their arts and crafts.
Sumit Mount Kenya:

Climb the tallest peak in Kenya, and gaze across its plains. Try to spot Kilimanjaro if you can.
Top Ten: Tourist Attractions in Kenya
---
10) Ethiopia
Like Kenya, Ethiopia is one of the fastest-growing, non-oil producing countries in Africa. Since 2004, the Ethiopian government has managed to maintain a stable annual growth rate. Something very few African countries have managed.
This stability has obviously begun to attract foreign investment, beginning what the locals are hoping will be the start of better things to come.
The country offers a unique stay to all its visitors, impressing them in ways not often experienced. The natural beauty it boasts is eye-opening, and the Ethiopian culture gives testament to a caring and soulful people.
---
Primary Exports from Ethiopia
As has already been mentioned, there are many similarities between Kenya and Ethiopia. And so the similarities continue in primary exports.
Ethiopian coffee is world-renowned, and unsurprisingly makes up a large portion of the country's foreign exchange. If you find yourself in Addis Ababa, you have to try the local coffee.
Other horticulture exports include oily seeds, cut flowers, and dried legumes, amounting to over $600M USD.
---
Incredible Things To Do In Ethiopia
Walk amongst the Churches of Lalibela:

Explore the iconic rock-hewn churches including the central Church of St. George.

Witness the Blue Nile Falls:

See one of Ethiopia's most well-known attractions as the Blue Nile washes over the rocks from Lake Tana.

Explore Erta Ale:

The continuously active shield volcano showcases live magma boiling on the earth's surface.

Simien Mountains National Park:

In Northern Ethiopia, the rugged terrain makes for majestic viewing. Make sure to see the famous Ras Dashen Mountain.
Ethiopia Travel Guide + Vlog | Addis Ababa and Awassa
---
11) Ghana
The Land of the Black Star is another African country on the rise. Recently, Ghana has attracted foreign investment not only due to its wealth of natural resources, but also due to the overall positive business environment it has fostered.
Although it has an abundance of natural wealth stored underground, Ghana has come to rely on its other sectors for its financial goals. This diversity has helped it become the second-richest country in West Africa.
A visit to Ghana will reveal a country that's growing fast, reducing poverty, and opening its doors to the world.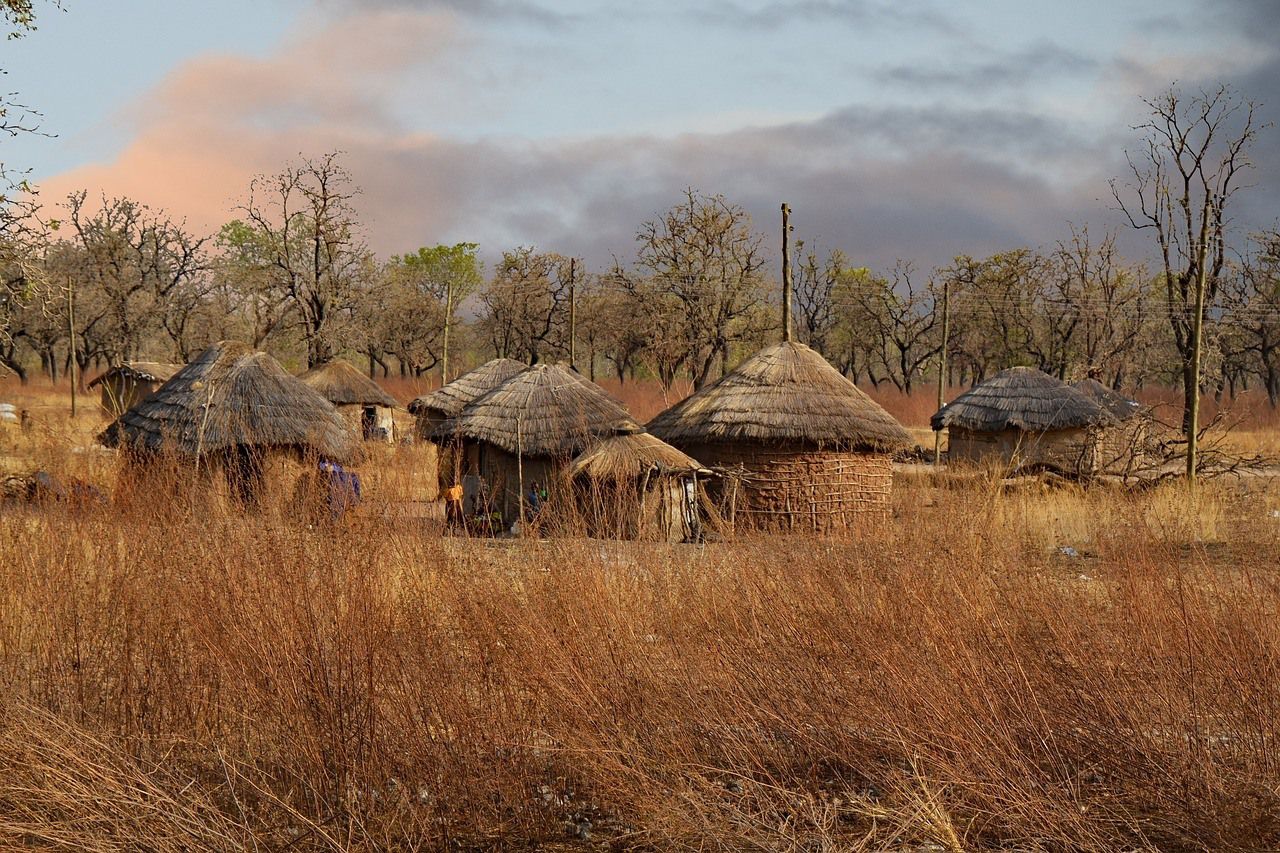 ---
Primary Exports from Ghana
Ghana has a wealth of natural resources, using them in a sustainable and productive manner. Gold is this country's greatest export, followed by petroleum. These two commodities amount to 50% of the country's foreign exchange.
From there, Ghana's next big export is cocoa beans, specializing in both the growing and processing of the chocolate-producing nut.
---
Incredible Things To Do In Ghana
Take an Accra Walking Tour

: Exploring the capital city will show you everything you need to know about Ghanaians, including their customs, cuisines, and cultures.

Visit the Cape Coast Castle:

Facing the Atlantic, you'll find this monument to those who suffered under slavery, during the trans-Atlantic slave trade.

Walk Kakum National Park:

Walk above the trees with this jungle's awesome canopies. See the forest elephants roam below you and feel one with nature!

Lounge at Labadi Beach:

Settle in at Ghana's busiest beach, just outside the town of La, and enjoy the crisp sea air.
Things to Do in Accra Ghana
---
12) Tunisia
This is one of the few Northern African countries that has placed a strong emphasis on tourism as a major export. Today, Tunisia is gaining a positive reputation as a solid spot for a beach holiday.
However, this is not all it has to offer. You'll find, thanks to its stable mining and manufacturing industries, Tunisia has been able to develop its urban areas as well. Although last on this list, Tunisia is arguably one of the more popular countries to visit in Africa.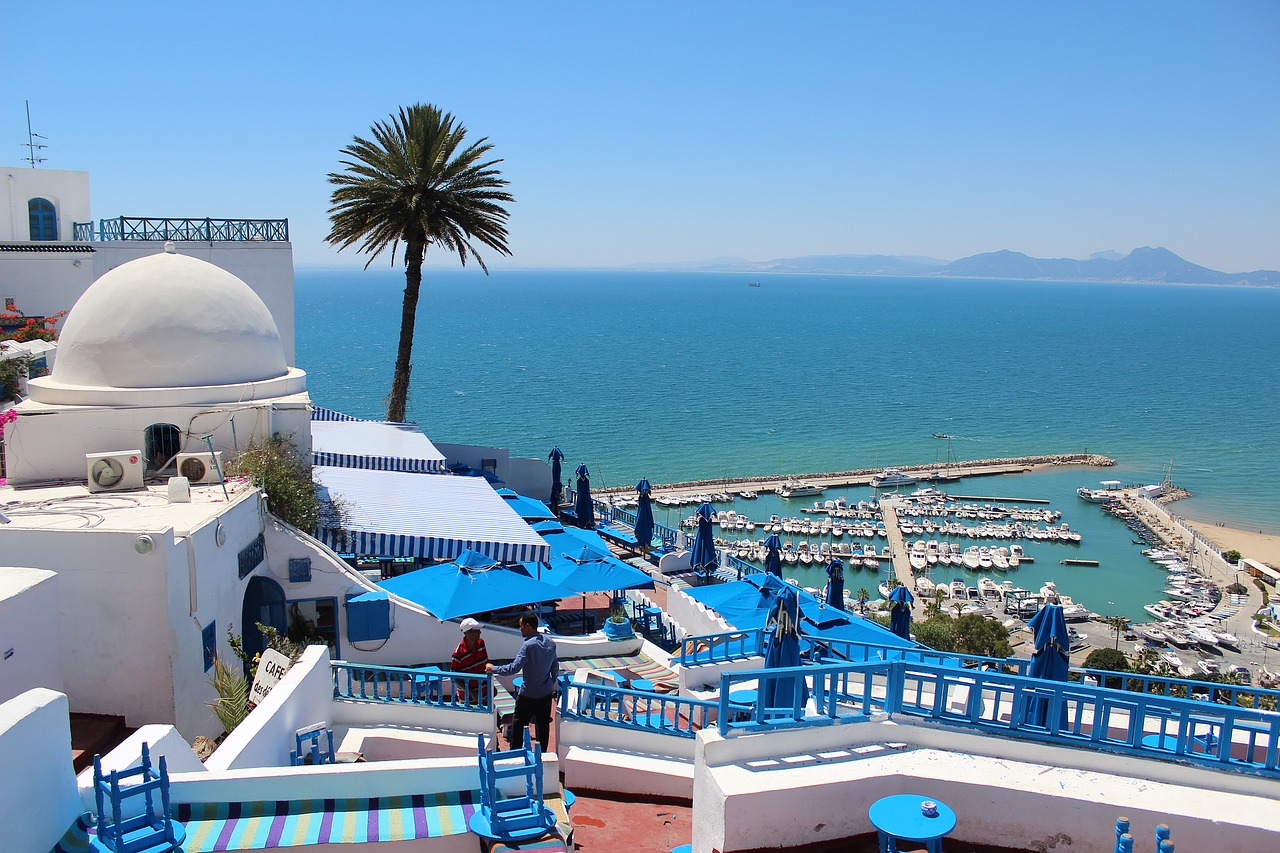 ---
Primary Exports from Tunisia
Due to Tunisia having strong mining and manufacturing sectors, it should come as no surprise that insulated wiring and other manufacture hardware are its greatest export. It makes up almost half of the country's foreign exchange.
Non-knit suits are second on their list of exports, followed by crude petroleum and vehicle parts.
---
Epic Things To Do In Tunisia
Tour Kairouan and El Jem Day:

The famous Roman amphitheater of El Jem is a must-see for any visitors to Tunisia.

Lounge at Djerba Beach:

In a country known for its beaches, this is the best and most popular one on offer.

Explore The Ruins of Carthage:

Tunisia Carthaginian legacy is bold and prominent. You should spend some time exploring the legacy of Hannibal.
Wander the Grand Erg Oriental:

The Saharan Desert dominates most of Tunisia. Its dunes are majestic and mysterious, and worth seeing. Be sure not to get lost!
How To Travel Tunisia (COMPLETE TRAVEL GUIDE)
---
Some Final Thoughts on the Richest African Countries
Africa is a continent fraught with natural wealth. The majority of its countries have access to raw materials and precious minerals, as well as fertile soil. In other words, this continent is filled with some of the naturally richest countries in the world.
As you've now seen, each country has its own unique approach to accumulating wealth. It's up to you to figure out which of them seem well worth the visit.
---
Thanks for reading about the Richest Countries in Africa!
https://www.jonesaroundtheworld.com/wp-content/uploads/2020/01/Richest-Countries-in-Africa-.jpg
1166
1500
Dave
https://www.jonesaroundtheworld.com/wp-content/uploads/2017/03/logotry-1-1-300x106.png
Dave
2020-01-28 20:17:01
2020-08-16 18:51:22
Top 12 Richest Countries in Africa By GDP & Primary Exports