Looking for the coolest and best music festivals in Argentina in 2023 & 2024? Well, you've come to the right place, as we've compiled the ultimate guide to Argentina Festivals that are guaranteed to impress.
The second largest country in South America, Argentina, is full of vibrant culture, tradition, and history with strong European ties in its heritage. Argentina is an inspiring country, from its tango dancing and traditional cuisine to picturesque landscapes and folk music. The perfect opportunity to experience the country's uniqueness is prevalent through the music festivals in Argentina. Attending one of the top music festivals will leave an impact – one you'll never regret!
Also, be sure to read my guides on other South American festivals:
---
1) Lollapalooza Argentina Festival
When: March 15 – 17, 2024
Where: San Isidro
https://www.lollapaloozaar.com/
https://www.facebook.com/lollapaloozaar
One of the most anticipated music festivals in Argentina, Lollapalooza is an internally-famous music festival that has stretched its wings to entertain and impress music lovers across the globe.
The Argentina edition of Lollapalooza is always a hit. The festival runs for three days across five stages, with over 100 uniquely talented artists showing off their skills onstage. Lollapalooza is committed to displaying various artistic expressions in its world-class event to celebrate all forms of music. The 2023 lineup for Lollapalooza Argentina featured hot topics like Billie Eilish, Drake, The 1975, Suki Waterhouse, and many more for a music festival no one would forget.
Everyone is welcome to Lollapalooza with children's activities, shows, and tons of out-of-this-world music entertainment ready and waiting!
Aftermovie 2023 | Lollapalooza Argentina
---
2) Septiembre Musical Festival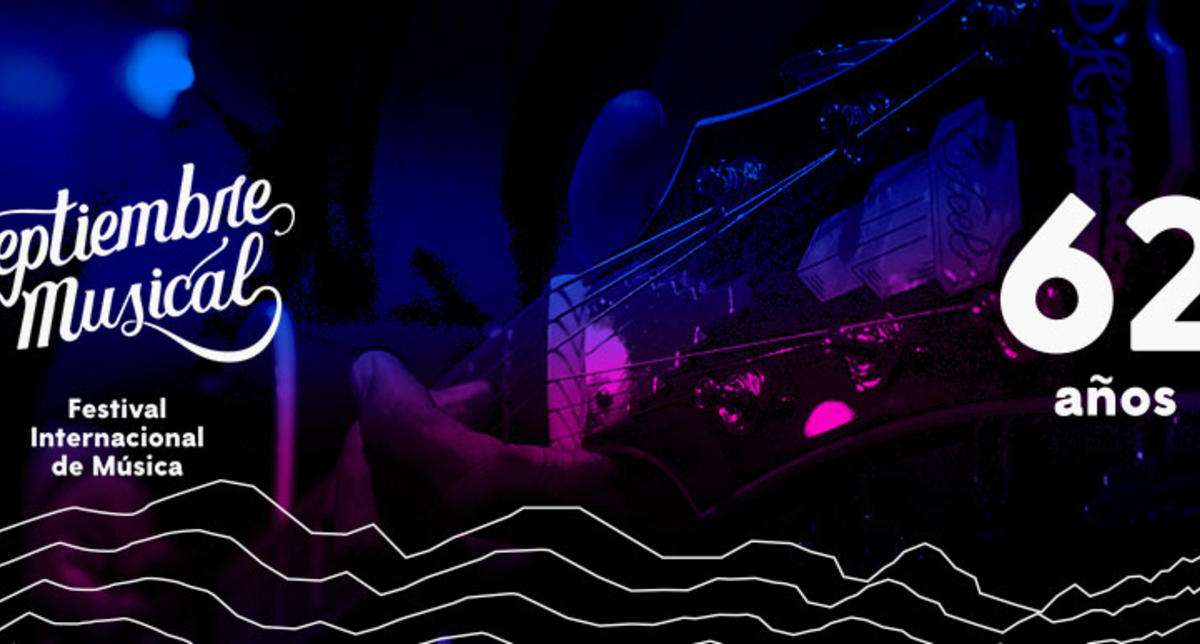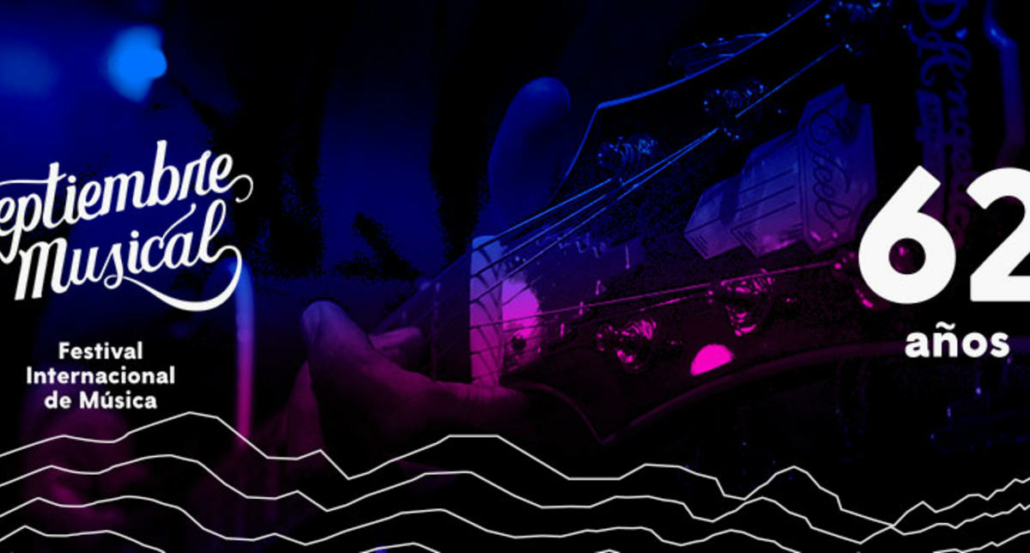 When: September 2024
Where: Tucuman
https://www.tucuman.gob.ar/eventos/septiembre-musical
https://www.facebook.com/GobiernodeTucuman/
Running for more than 62 years since its establishment, the Septiembre Musical Festival is one of the most important music festivals in Argentina. The provincial government organizes the event that is believed to be the country's most important meeting of its kind.
At the Septiembre Musical Festival, a diverse range of local, national, and international artists make up the lineup. The month-long live music festival is free for everyone to enjoy across the stages and events the festival holds throughout the province. Some example venues for the festival include Plaza Independencia, local bars, and the El Cadillal Amphitheater.
The inception of the Septiembre Musical Festival has since welcomed spectacular musicians, including The New York Quarter, Ravi Shankar, Boris Belkin, and Portena Jazz Band. The culturally rich music and arts festival masterfully intertwines tradition and music in one fantastic celebration.
Los Juan | Septiembre Musical
---
3) Cosquin Rock Festival


When: February 10-11, 2024
Where: Cosquin
https://www.facebook.com/CosquinRockOficial
The Cosquin Rock Festival was first held in 2001. Since then, it has established itself as one of the most prominent rock music festivals in Argentina, where international rock bands, many of which come from Spanish-speaking countries, and excited fans flock to this magnetic two-day event.
Though the festival primarily focuses on the rock genre, it does welcome other universally-favored genres. The lineup for the Cosquin Rock Festival features top-rated musicians and bands, including Slash, Claptone, Steve Aoki, and La Delio Valdez.
The crowd goes wild at this widely favored event full of eye-catching visuals, bone-jarring bass, soul-clasping sound effects, and an intoxicating atmosphere provided by Cosquin Rock Festival.
---
4) Buenos Aires Jazz Festival
When: November 2-5, 2023
Where: Buenos Aires
https://buenosaires.gob.ar/festivaldejazz
https://www.facebook.com/FestivalesGCBA/
Hosted in the capital of Argentina each year in November, the Buenos Aires Jazz Festival magically intertwines a wide range of genres, including Latin jazz, gypsy jazz, nuevo tango, klezmer, and bebop. Only the finest musicians sourced locally and internationally bring each genre to life.
The festival has been running since 2002, attracting more than 70,000 attendees and 500 musicians yearly. Over the years, the event has featured noteworthy artists in the jazz genre, like Dee Dee Bridgewater, Anthony Braxton, Dave Douglas, and Ron Carter.
Other than the music festival's concerts hosted across numerous venues, attendees can also savor inspiring music clinics, masterclasses, and workshops to learn more from dedicated professionals.
httpv://www.youtube.com/watch?v=YexRE–Wp2A
---
5) Cosquín Folk Festival
When: January 2-15, 2024
Where: Cosquin
https://www.facebook.com/AquiCosquinOrg/
The Cosquín Folk Festival, or National Folklore Festival, is one of the most prominent folk music festivals in Argentina. It is heavily regarded in Latin America for its enriching presentation of tradition, culture, and folk music.
This is Argentina's largest folk music festival, lasting more than a week, drawing thousands of fans worldwide to the beautifully scenic Punilla Valley. The best dancers and singers in folklore music travel from as near as the next town over to across international waters to showcase their talents at this unifying celebration.
On the first day of the Cosquín Folk Festival is a celebratory parade donning dancing groups, costumes, and music bands from all over Argentina. Other groups from neighboring countries come to show off their culture and traditions, with Russian dancers and Japanese teams joining the parade.
Primera Luna - Cosquín 2022
---
6) Semana Musical Llao Llao Festival
When: March 2024
Where: Bariloche
https://www.semanamusical.com.ar/
https://www.facebook.com/SemanaMusical/
Hosted at the five-star Llao Llao Hotel in the foothills of the Andes, the Semana Musical Llao Llao Festival is a beloved classical music festival.
The first edition of the festival was in 1993. Its enigmatic scenery of the Andes Mountains, setting the background majestically, creates the scene for one of the largest international classical music festivals in Latin America.
Acclaimed artists from across the globe hit the stage in front of awestruck audiences throughout the week-long event. Different musical styles are celebrated other than classical music, like Argentine tango, blues, and jazz, so local and tourist attendees can relish the beauty of music in an unrivaled picturesque setting.
Modern String Quartet N° 2, Fragmento - Semana Musical Llao LLao 2022
---
7) Primavera Sound Buenos Aires Festival
When: November 25 – 26, 2023
Where: Buenos Aires
https://www.primaverasound.com/en/buenos-aires
http://www.facebook.com/pages/Primavera-Sound-Festival/156656398155?ref=ts
A world-famous international music festival, Primavera Sound has touched down in countries across the planet to spread the joy and passion of music. It is one of the most popular music festivals in Argentina for its breathtaking visuals and iconic headliners like Grimes, Pet Shop Boys, and The Cure.
Thousands of fans flock to Primavera Sound for an opportunity to experience the addicting atmosphere of this event, featuring world-class design, visuals, and entertainment. The mission of Primavera Sound is to establish a diverse and unique environment to better contribute to equality in the music industry. At this festival, attendees can relish the awe-inspiring success of one of the world's leading music festivals for an unforgettable experience!
Primavera Sound Buenos Aires 2022
---
8) Buenos Aires Carnival
When: February 2024
Where: Buenos Aires
https://www.buenosaires.gob.ar/cultura/bibliotecas/noticias/el-carnaval-porteno-se-despide-con-un-cierre-lo-grande
The Buenos Aires Carnival is a lively celebration in Argentina's capital. The widely popular carnival welcomes locals and tourists to celebrate culture, tradition, and the arts in downtown Buenos Aires.
Throughout the carnival, vibrantly dressed murga, the carnival dance troupe, can be seen dancing in colorful costumes to boisterous music played by murgas, or marching bands. A large party is hosted at the end of the carnival to end the celebration on the perfect note.
Carnival 2020 in Buenos Aires
---
9) Fiesta Nacional de la Vendimia
When: March 2024
Where: Mendoza
The Fiesta Nacional de la Vendimia, or the National Grape Harvest Festival, draws more than 40,000 visitors yearly to Mendoza. The historical event dates back to 1936, starting in the early months of the year when the grapes are ready for harvest.
Wine lovers and connoisseurs flock to the event for local nectar, where wine-colored waters flow from the city's fountains. Once the wine starts pouring, the fun begins as the city comes to life with lively celebrations of folk dance and music combined with traditional cuisine. And, of course, the favorite event of the Fiesta Nacional de la Vendimia is the beauty contest called the Queen of Vendimia.
Popular festival in Argentina "Fiesta Nacional de la Vendimia" (National Grape Harvest Festival)
---
10) Buenos Aires Tango Festival and Championship
When: August – September 2024
Where: Buenos Aires
http://festivales.buenosaires.gob.ar/es/tango
https://www.facebook.com/tangoargentinofestivals/
The Buenos Aires Tango Festival and Championship is a dance festival that draws together professional dancers and the like to present their skills in a competitive environment.
Other than the tango contest, the festival dedicates its establishment to celebrating tango culture, form, and history in one magnificent event. The world's best tango dancers hit the stage on display for all to observe their dedicated talents and skills.
Attendees can watch these dancers in action and hear tango orchestras live. Dance classes are also available for those looking to taste the seduction and passion of tango themselves!
Tango World Cup in Buenos Aires.
https://www.jonesaroundtheworld.com/wp-content/uploads/2023/10/Lollapalooza-Argentina-Festival.jpeg
640
960
Dave
https://www.jonesaroundtheworld.com/wp-content/uploads/2017/03/logotry-1-1-300x106.png
Dave
2023-10-11 23:49:19
2023-10-11 23:49:19
TOP 10 Music Festivals in Argentina For Your Bucket List