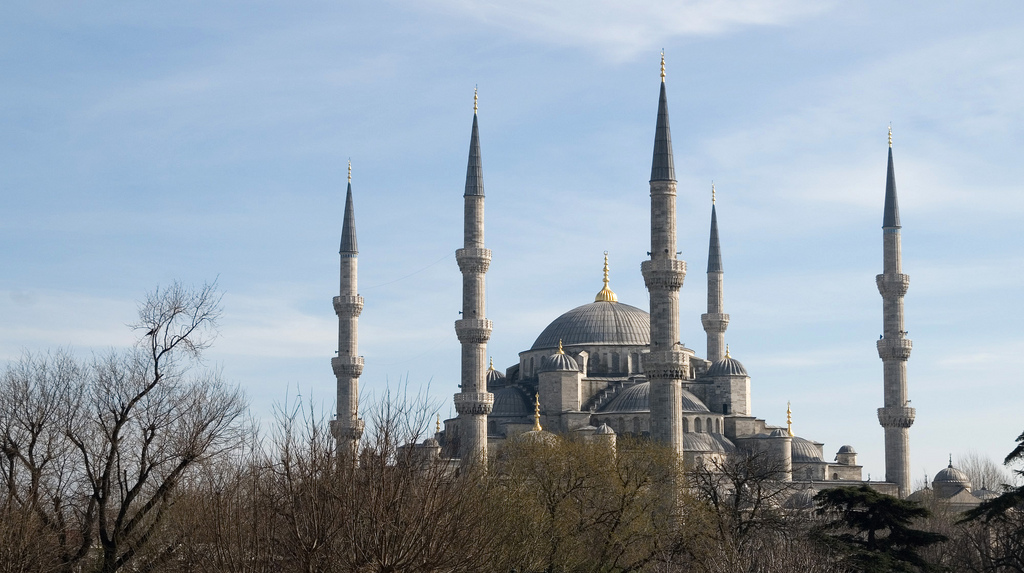 Istanbul, Turkey had been on my list of cities to visit for the past several years. I was planning on staying there for a full week, but due to United Airlines lying to me on several occasions about their stopover policies, I was only allowed to spend an 11 hour layover there. The city has so much to offer, and tons to see, and it was frustrating to only spend one day there exploring. But this is a very common city for layovers, so I wanted to write up a quick guide on how to maximize Istanbul layover.
Step 1: Get your visa / Leave Luggage
It's kind of annoying having to pay so much money just to go into the city, but it is necessary. Save yourself some time, and purchase it online here. There's plenty of places to get it in the airport before going through customs, so not a big deal if you don't get it before, but it does save a bit of time. I'm not sure the rules about luggage, but fortunately for me Turkish airlines did not make me pick up my backpack and then re-check it in for my connecting flight. So if you carry-on just a small backpack, you won't need to worry about carrying the bag all day. However, I know a lot of people have a smaller carry-on suitcase, so you'll want to drop that off. There's a couple left-luggage places, so find one, and pay the small fee.
Step 2: Find The Metro
After leaving customs and dropping off your bags, there are pretty clear signs pointing to the metro. I just walked outside the main doors, and a Metro sign pointing down the road 100 meters. Each Metro ride costs 4 Turkish Lira, which is currently around $1.85 per ride. Not too bad, but you'll be riding the metro a couple times to get around the city. You have the option of buying an Istanbul Kart for a non-refundable 6 Turkish Lira. It really depends on how much you want to use it. I ended up just buying the metro tokens individually, but I do think it does save some time.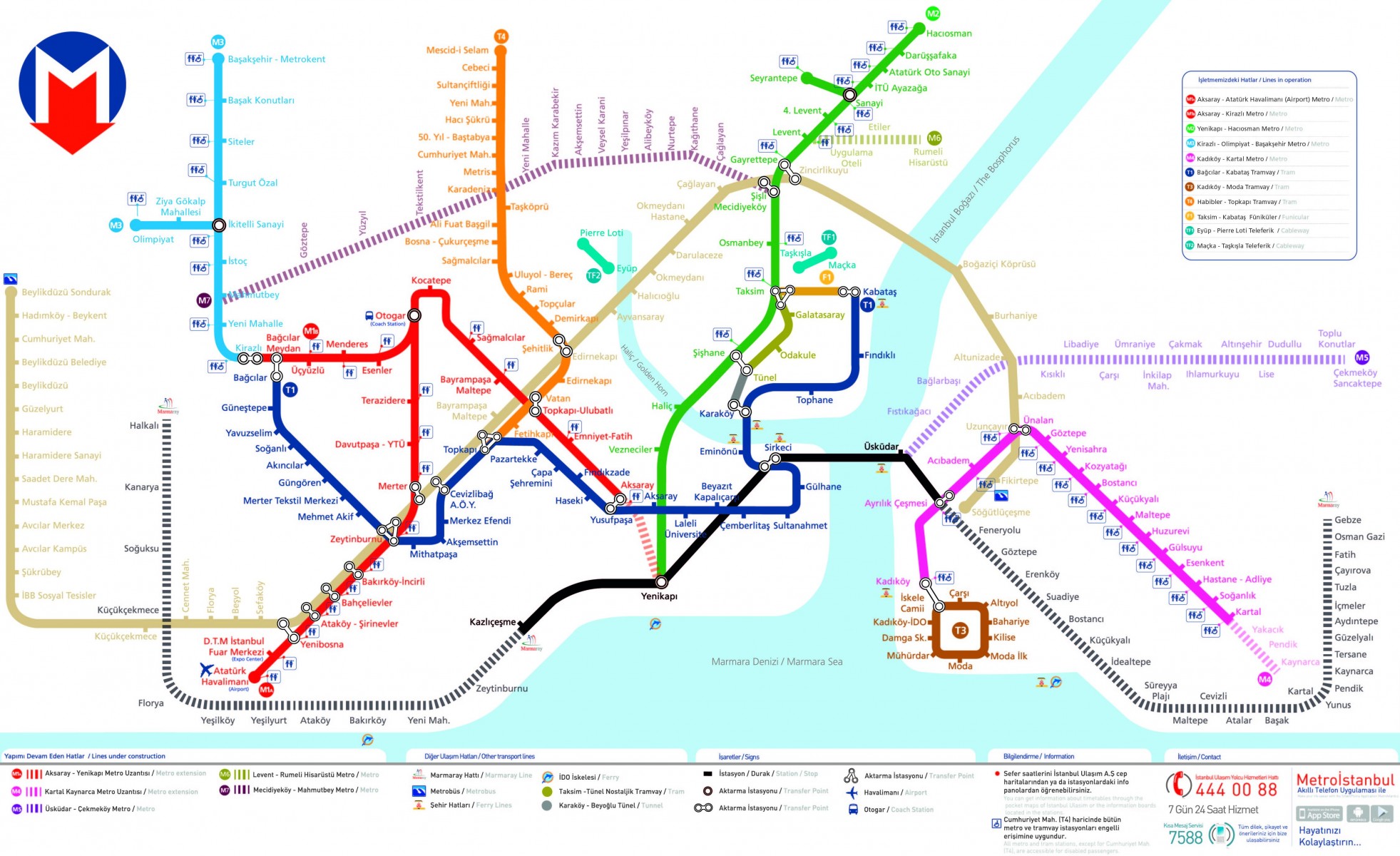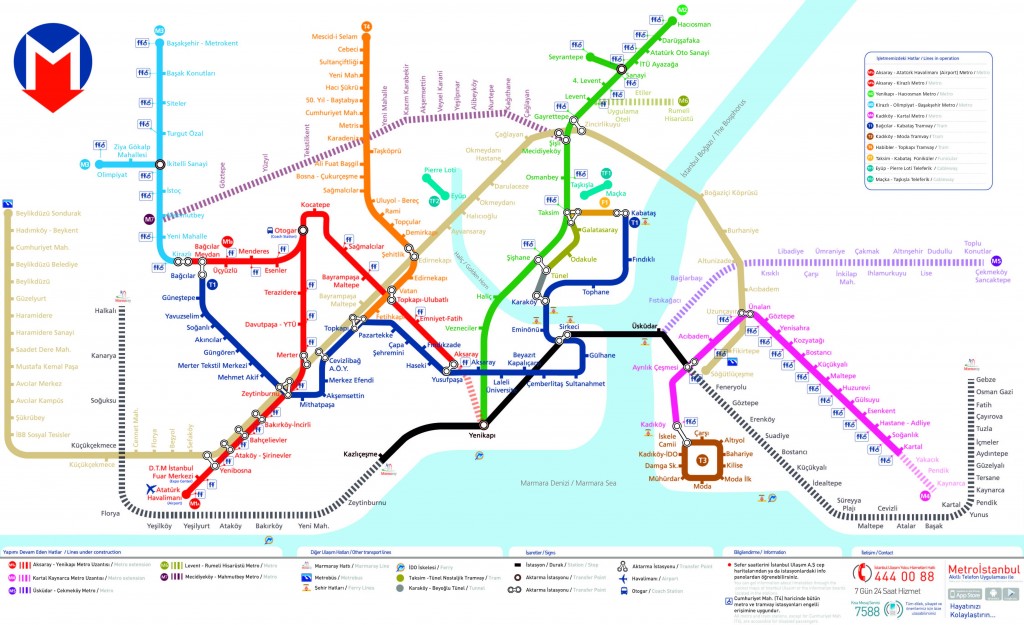 Step 3: The Blue Mosque
The Blue Mosque should definitely be your first stop in Istanbul. How to get there from the Airport: Take the M1 line 6 stops and get off at Zeytinburnu. From there you'll need to transfer over to the Blue tram Line 1. You're going to get on the side of the tram that is heading towards Kabatas. From there, it is 16 stops and get off at tram stop Sultanahmet. Depending on waiting times at both stops, the total time will take around 45 minutes, costing a total of 8 Turkish Lira. The Blue Mosque is absolutely stunning, and is free to get in! I believe it closes it's doors around 5 P.M though, so make sure you get there so you can check it out inside. You need to have proper clothes to gain access, but they have sheets to borrow for free so there's no need to worry if you aren't properly dressed.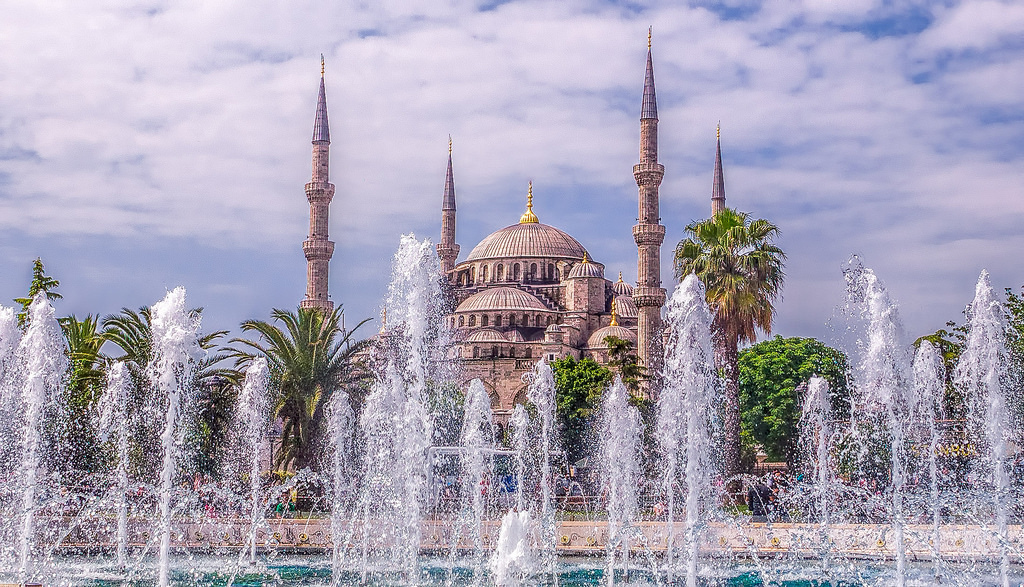 Step 4: Hagia Sophia
Next stop on your layover in Istanbul is going to be the Hagia Sophia mosque. What's great about this is that it's just located across the street from the Blue Mosque, so you really get to see a lot in your first hour or two in Istanbul. Both of these are beautiful and picturesque, and are the main symbols of architecture in Turkey. Hagia Sophia is open to visit every day, except Mondays.
Between 15th April and 1st October it is open from 9am to 7pm with the last entry being at 6pm. Between 1st October and 15th April it is open from 9am to 5pm with the last entry being at 4pm. There is an entrance fee of 25 TL, so if you are on a budget, then maybe skip it. But it is definitely something worth seeing.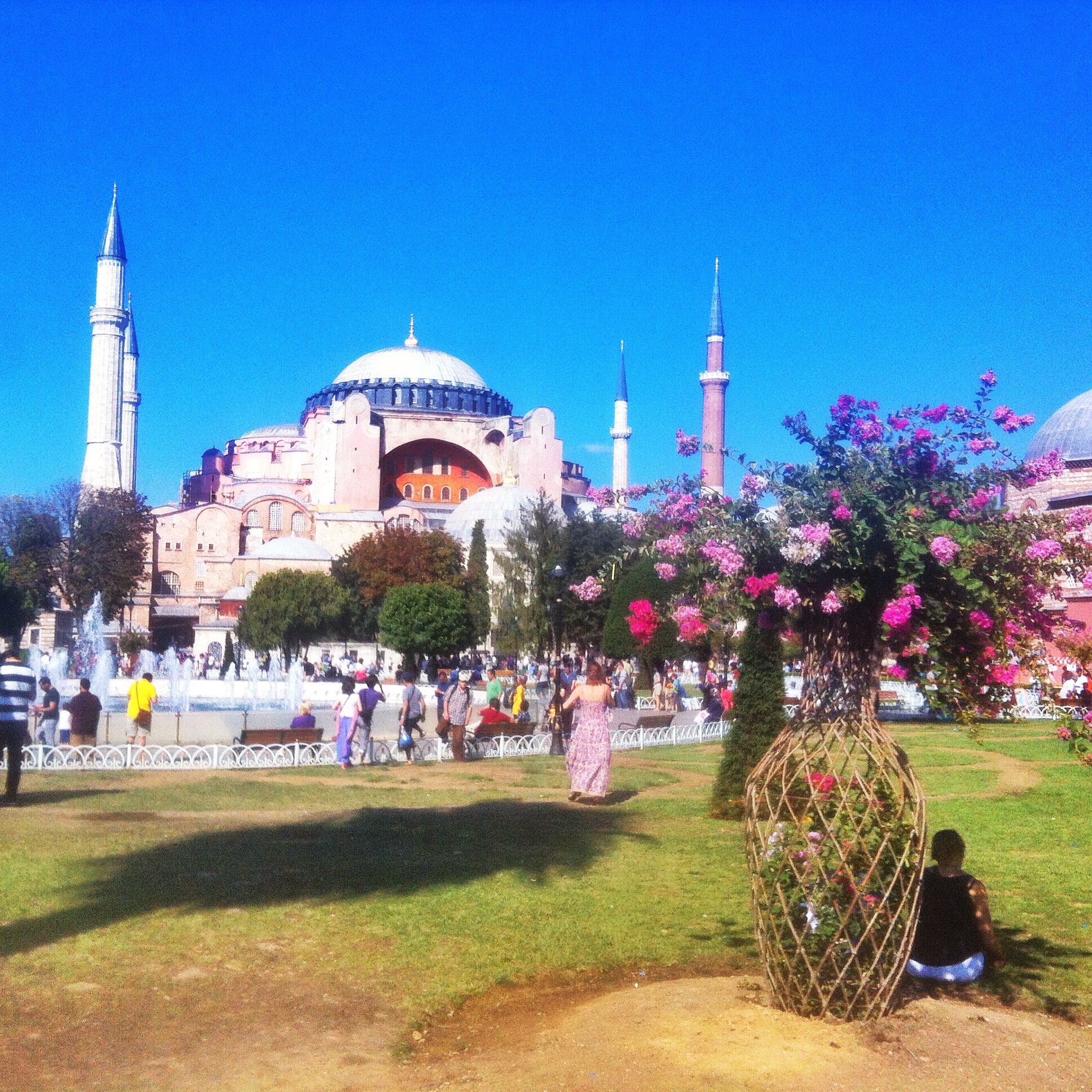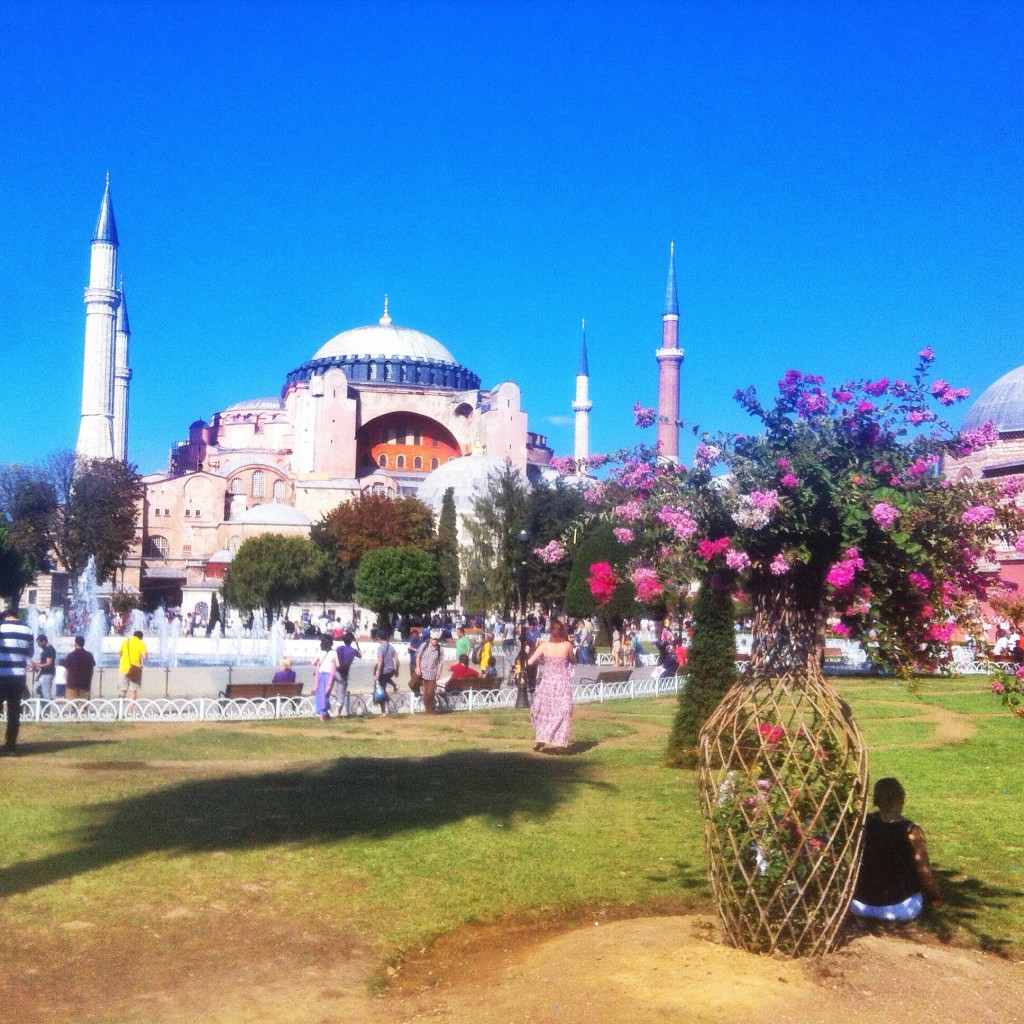 Step 5: Grand Bazaar Shopping
After checking out the Hagia Sophia, the next time is to do some shopping at the famous Grand Bazaar! Istanbul is a city that the shopping opportunities are limitless, and at the Grand Bazaar, you can easily get lost in for hours and you can find just about anything. This is located in the same area of the Blue Mosque and Hagia Sophia, so take a 10-minute walk back along the tram line. Really easy to find because there's noticeable signs everywhere! Once you find the place, just remember- bargain, haggle, and barter! You're a tourist, and they will try to take advantage of that fact. Have a price in your head about how much you'd be willing to pay, and don't go above that. I always recommend at least walking away once before purchasing it. No matter what you're buying, there's another stall that will have the exact same item, and the vendor wants your cash. So bring out your A-game negotiating skills, and buy some stuff.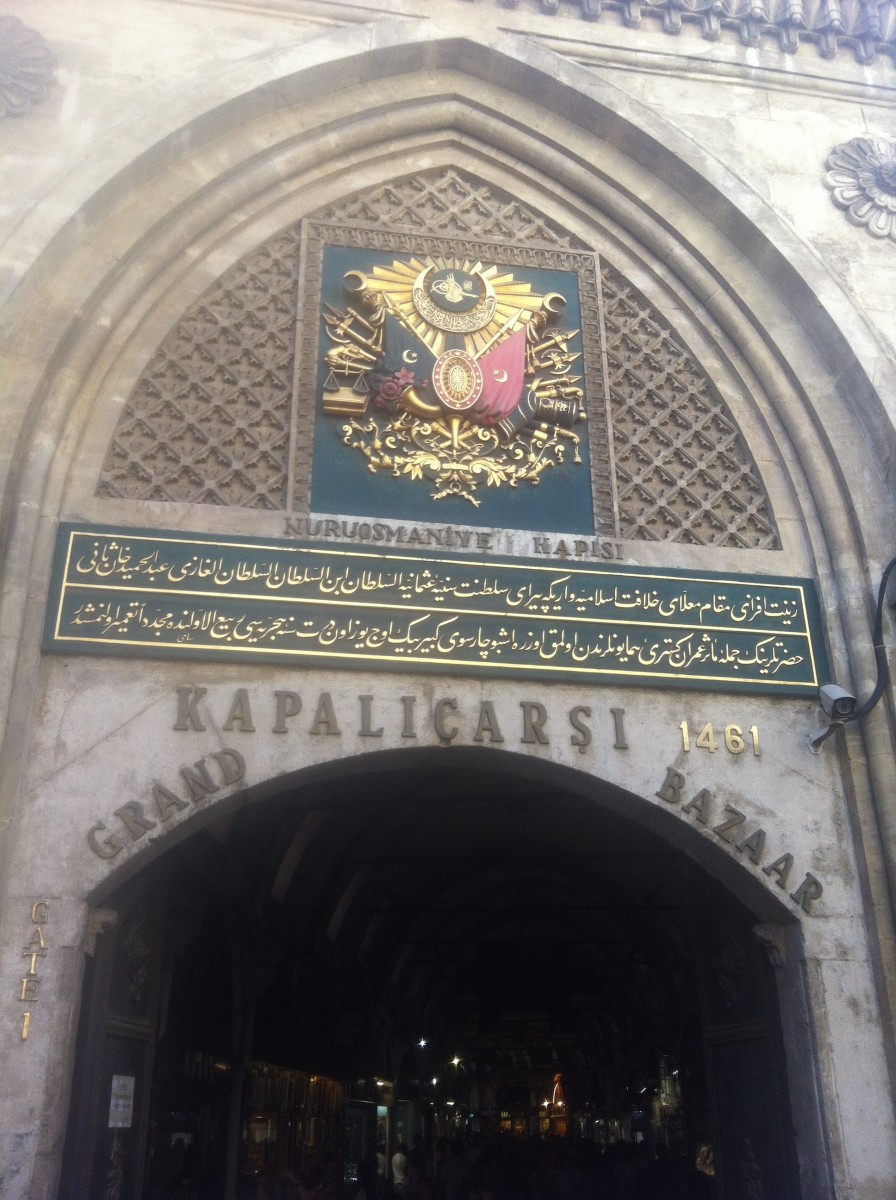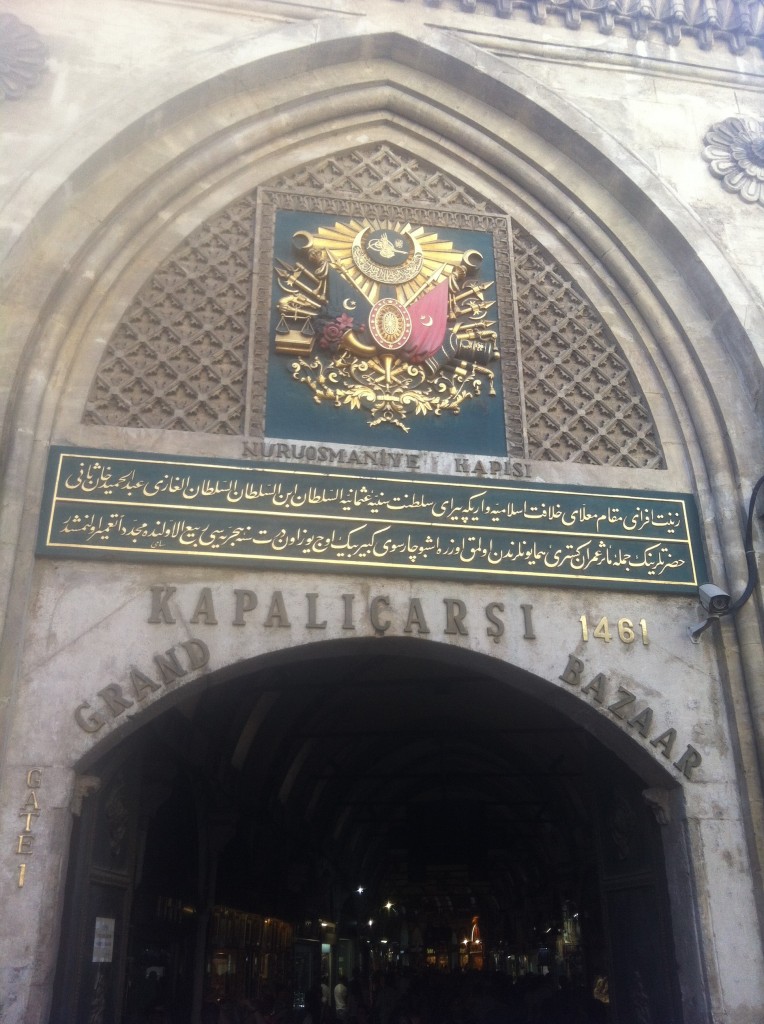 Step 6: Taksim Square
After shopping around the Grand Bazaar, it's time to for a little walk to the metro, and head on over to Taksim Square. If you walk towards University of Istanbul, and keep heading that way, you will find the Green Metro Line station Vezneciler. You are going to take that a short 3 stops away and that'll drop you off right at Taksim Square. This is one of the nightlife areas and very lively areas of Istanbul! There's tons of amazing bars, cafes, restaraunts, hotels; you name it, you can find it around Taksim Square. I'd recommend sitting down and grabbing some food here, and relaxing for a bit as you've probably been on your feet all day.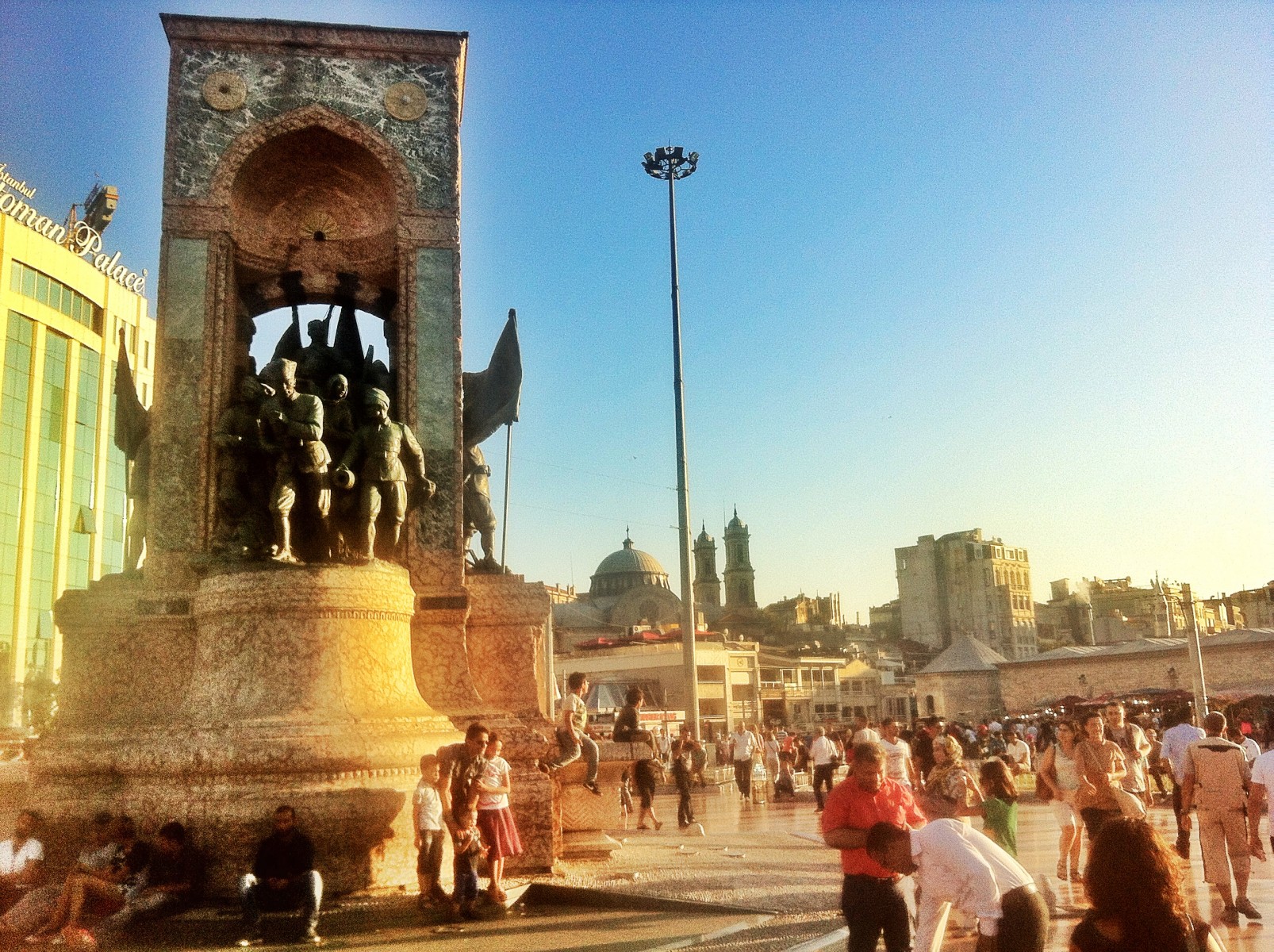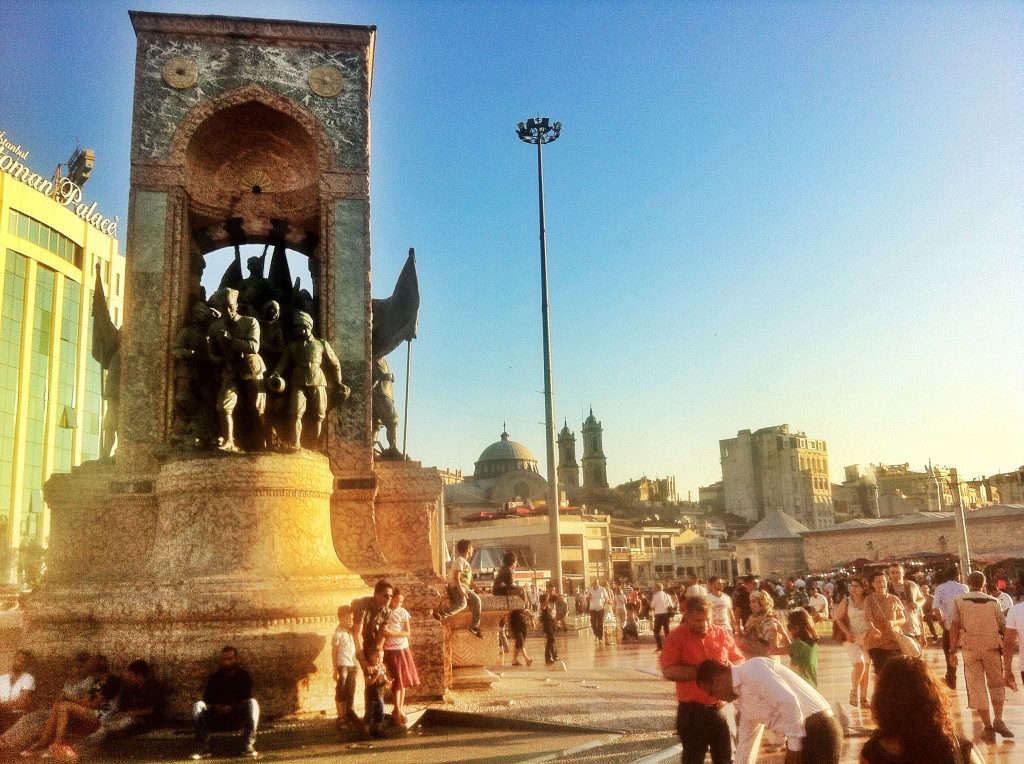 Step 7: Walking Over the Galata Bridge
Now, this really depends on how much exercise you wanna get in one day. It is a pretty decent walk from Taksim Square, and I kind of stumbled upon it while just walking around the city. But it was actually one of my favorite things I did during my layover. There's some amazing street food, lots of fisherman, and is one of the best spots in the city to grab some breathtaking photos. I think the walk was doable, but I had time to spare. It's up to you.
---
Must-Try Foods and Deserts
This is probably what made me so mad about not having more time in Istanbul; Turkish food is absolutely incredible, and they've got great taste in sweets as well.
Throughout your day in Istanbul, the first thing you need to try is a legit Turkish Kebab. I'll never forget my first kebab when I studied abroad in Rome from a place called "Istanbul Kebab", and it blew my mind. I couldn't wait to get to try the real thing.
Next — how can you visit turkey without trying Turkish Delight. For some reason, this always reminds me of the Lion, the Witch, and the Wardrobe. I've always known about it, but can't say that I ever tried it, but I'm glad I did. A deliciously sweet treat that is great for desert.
Another item you should try is called Nohutlu Pilavı. You will see street vendors selling it while you walk around. It's a basic dish that is a combination of rice pilaf with chicken and chick peas. It's simplistic, affordable, and amazing!
Finally, one last sweet item you gotta try — BACLAVA. I've always been a fan of good Baclava, and no trip to Turkey would be complete without trying this amazing desert.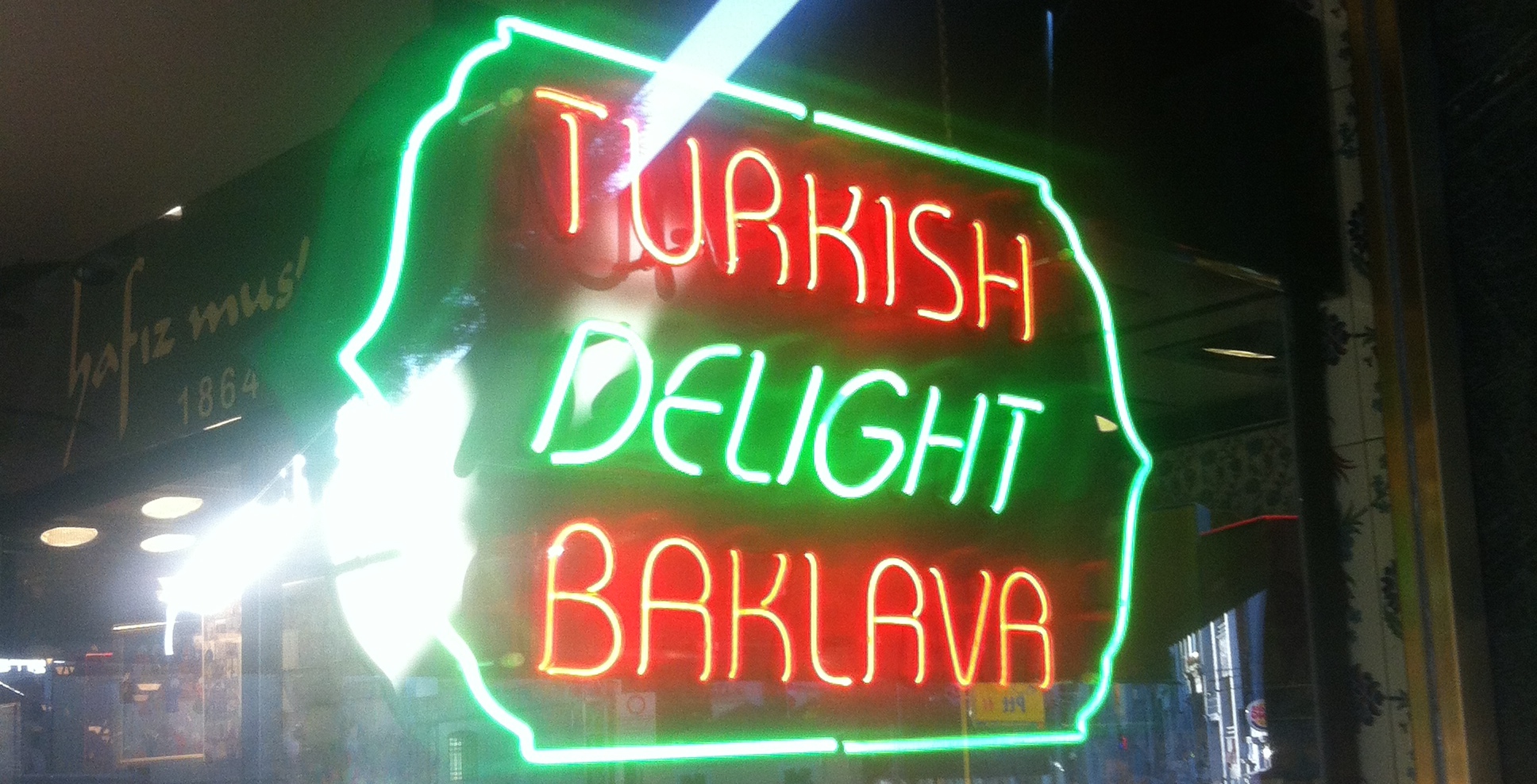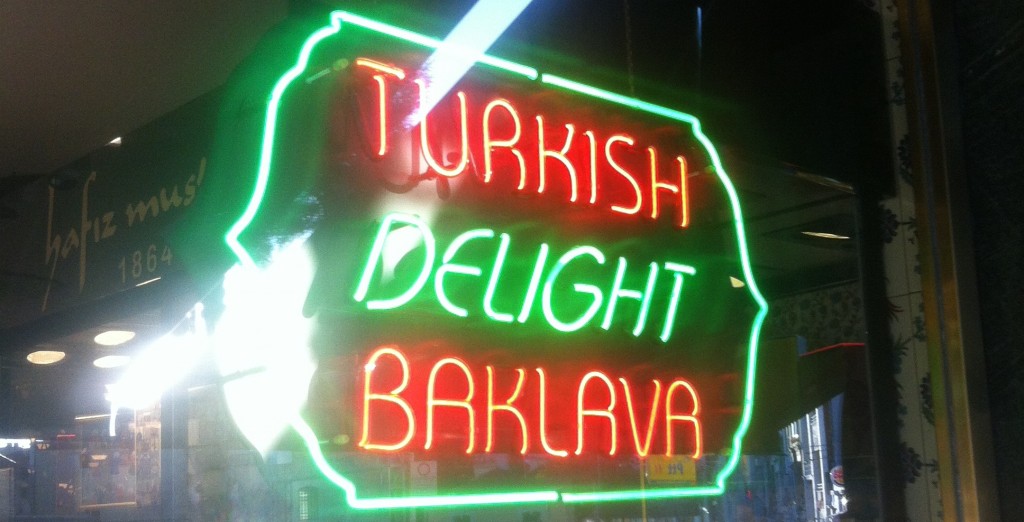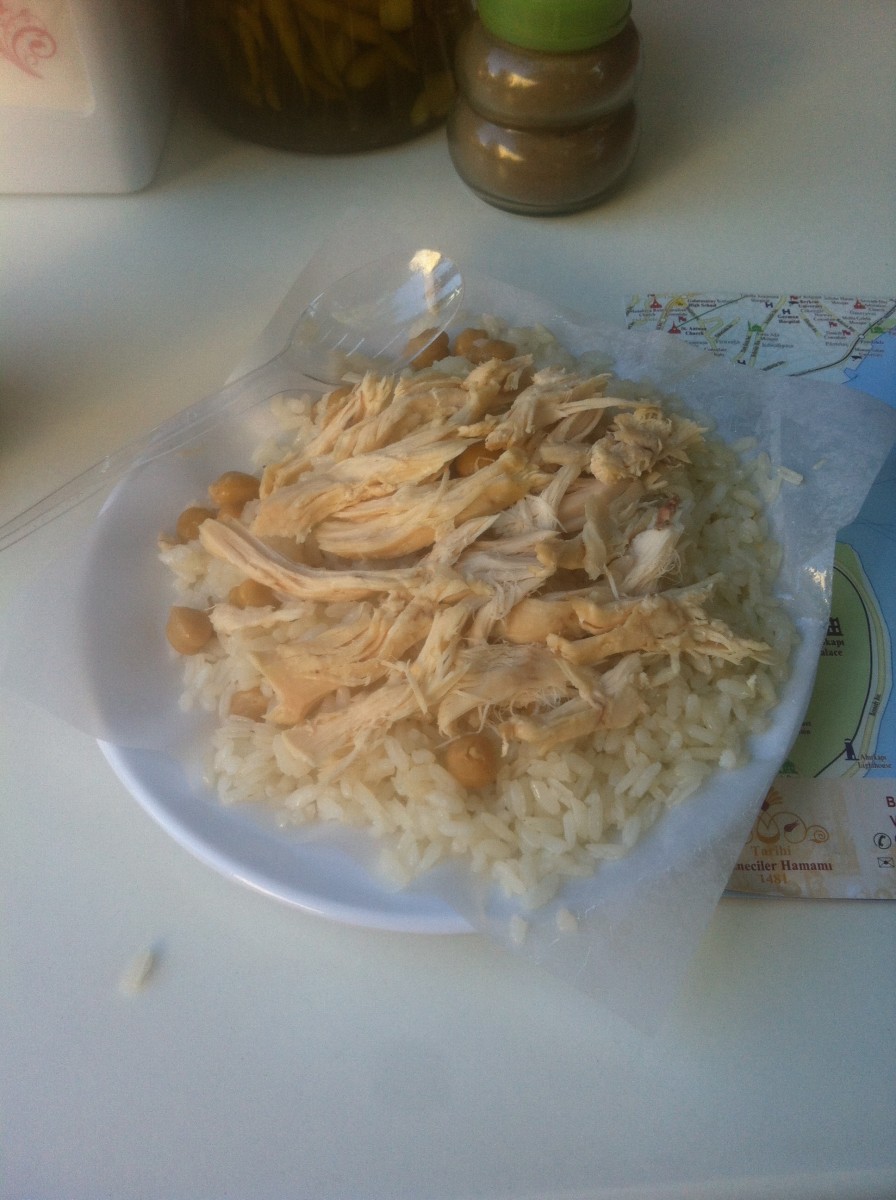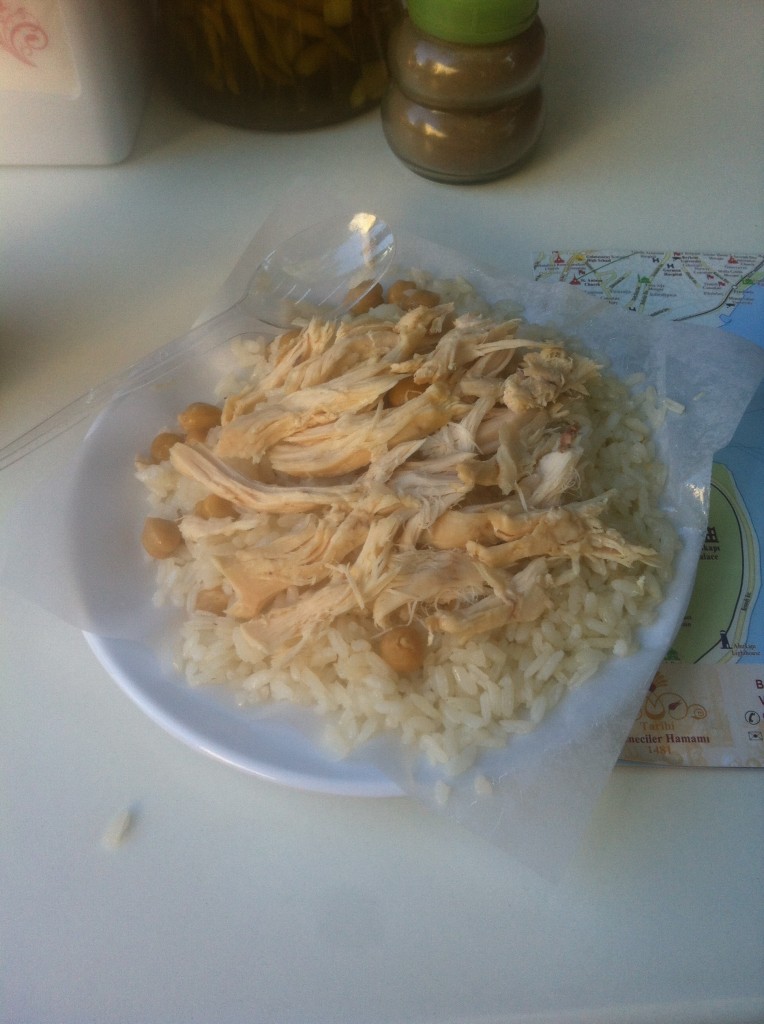 ---
Istanbul is truly an incredible city, and I could easily spend a couple weeks there and without getting bored. I know this post only scratches the surface of what Istanbul has to offer, but if you only have a few hours, this is a great starting point! I hope this guide helps you during your layover in Istanbul! Safe travels!
Did you have a layover in Istanbul? What were your favorite parts about it? Let me know in the comments section!
https://www.jonesaroundtheworld.com/wp-content/uploads/2014/09/4471038590_67044d4a32_b.jpg
573
1024
Dave
https://www.jonesaroundtheworld.com/wp-content/uploads/2017/03/logotry-1-1-300x106.png
Dave
2014-09-04 13:24:34
2021-01-19 20:14:32
The Ultimate Guide to an Istanbul Layover