Thanks for your interest in working with Jones Around The World!
I created this website in September 2014 to have a platform to share my adventures, photography, and travel tips / resources.  In only a few short months, Jones Around The World become a recognizable name in the travel industry, a trusted source for helpful travel information, and is quickly becoming one of the more popular travel blogs out there.  With over 100K total social media followers, and consistently growing web traffic, collaborating with Jones Around The World can provide your company or brand a great deal of attention.
Current Google Analytics (October 2016)
Monthly Page Views:  74,000+
Monthly Visitors:  54,000+
Monthly UV Visitors:  45,00+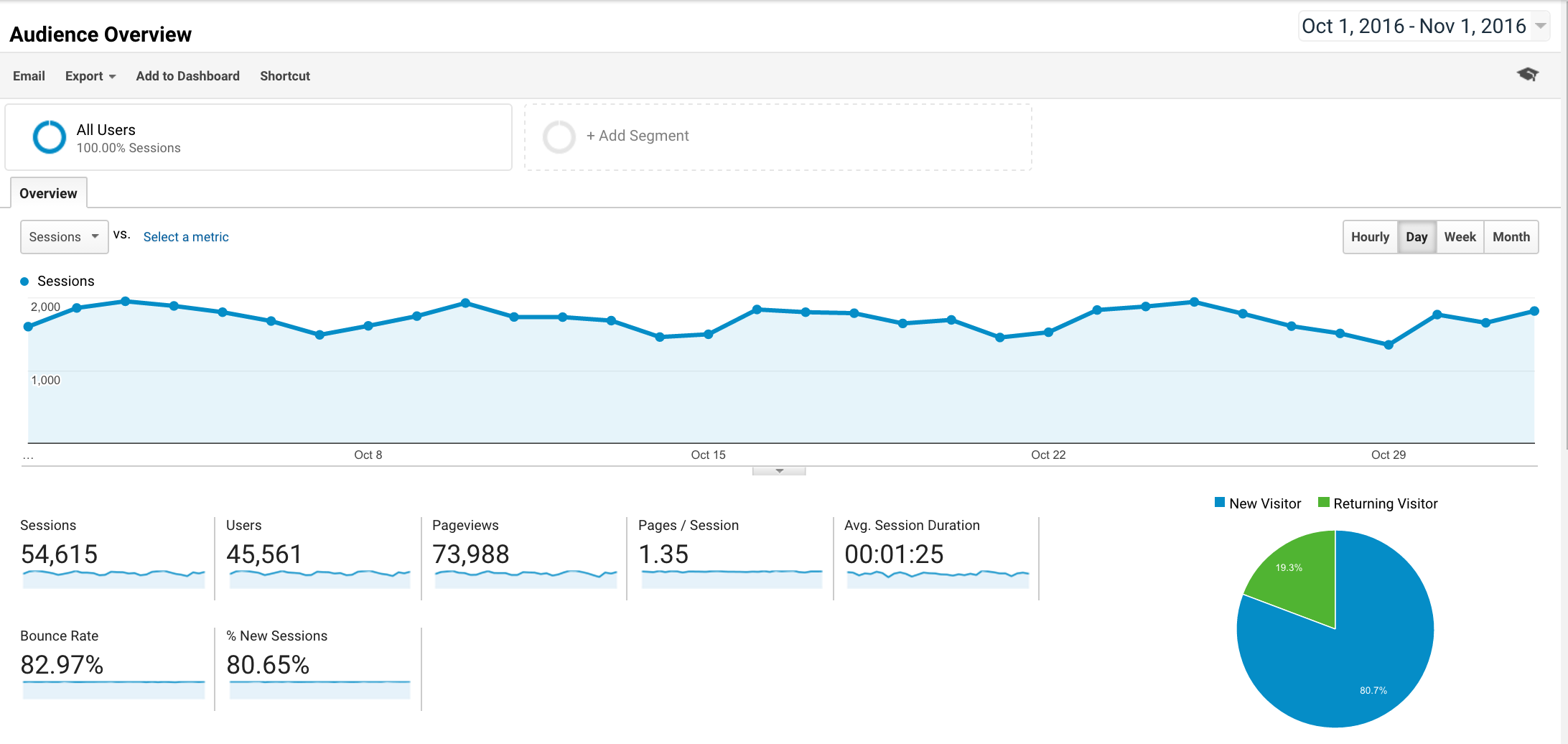 ---
Social-Media
As a travel blogger and photographer, I'm very active on all social-media platforms.  With over 100K combined followers, working with me can help you gain tons of exposure to an engaged audience interested in all things related to travel, photography, and music festivals.
Facebook:  5,112 Fans
Instagram:  29,750 Followers
Twitter:  69,350 Followers
Pinterest:  8,480 Followers
Google+:  36,086 View
Youtube: 25,000+ Views
SNAPCHAT:  200 Views / Snap
---
Let's Work Together
Sponsored Posts / Branded Content
Do you have an article that you would like to see posted on Jones Around The World?  I do accept sponsored posts, but these posts are typically written by me.  I will write a fun article, share it on all my social media channels, and will never delete it from my website.  If you're interested, feel free to Contact Me!
FAM / Media Trips
Looking for travel writers and photographers to work with to gain some media exposure for one of your trips or destinations?  Send me!  I will provide several quality written blog posts, top-notch travel photography, and trip reviews.
Product  / Gear Review:
Do you have a product that's related to the travel industry that you would like me to review?  Contact me and let me know what you have in mind.  I love learning about new travel related apps, clothing, gear, etc.  Contact me and let's discuss.
Social Media Marketing Campaigns
Are you looking to promote your product, website, or company?  Let's plan a marketing campaign across my social media platforms.
Banner Advertising:
Want to place an advertise somewhere on Jones Around The World?  I offer a wide variety of options from banner ads to links within posts.  Contact me.
No matter what you're looking for, I would love to work with you!  Feel free to email me with any questions you have.  Thanks!
---
JonesAroundTheWorld [@] Gmail.com
---
Looking forward to hearing from you!