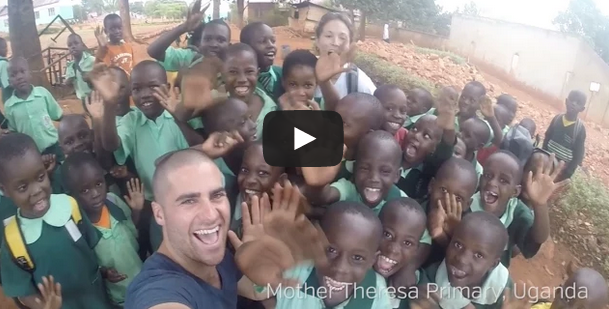 I came across this video today and it's too good not to share.  The guy's name is Craig Lewis, and he saved up enough money, quit his job, and traveled the world for a little bit over a year.  He went to 36+ countries in that time, and compiled this compilation video.  I've always respected people who figure out cool ways to document their travels.  Well done Craig.  It's a great video!
Check out the video below, and follow Craig on Instagram and Facebook
The following two tabs change content below.
Hey what's up? I'm Dave -- but I'm more commonly known as my nickname / travel alias JONES. I'm originally from Southern-California, but have made long-term travel into a lifestyle. I've lived in 6 different countries, love learning new languages, and have a strange obsession with hummus. You'll most likely find me on a tropical beach, at a music festival, or anywhere I can get a cold beer. I'm also an aspiring travel photographer, so you'll rarely find me without my camera. I'm on a mission to explore the world, live abroad, and make every day count.
http://www.jonesaroundtheworld.com/wp-content/uploads/2015/06/Screen-Shot-2015-06-26-at-11.40.53-AM.png
309
609
Dave
http://www.jonesaroundtheworld.com/wp-content/uploads/2016/08/JonesLogo-300x83.png
Dave
2015-06-08 11:38:57
2015-10-16 10:52:25
Video: High Fives Around The World