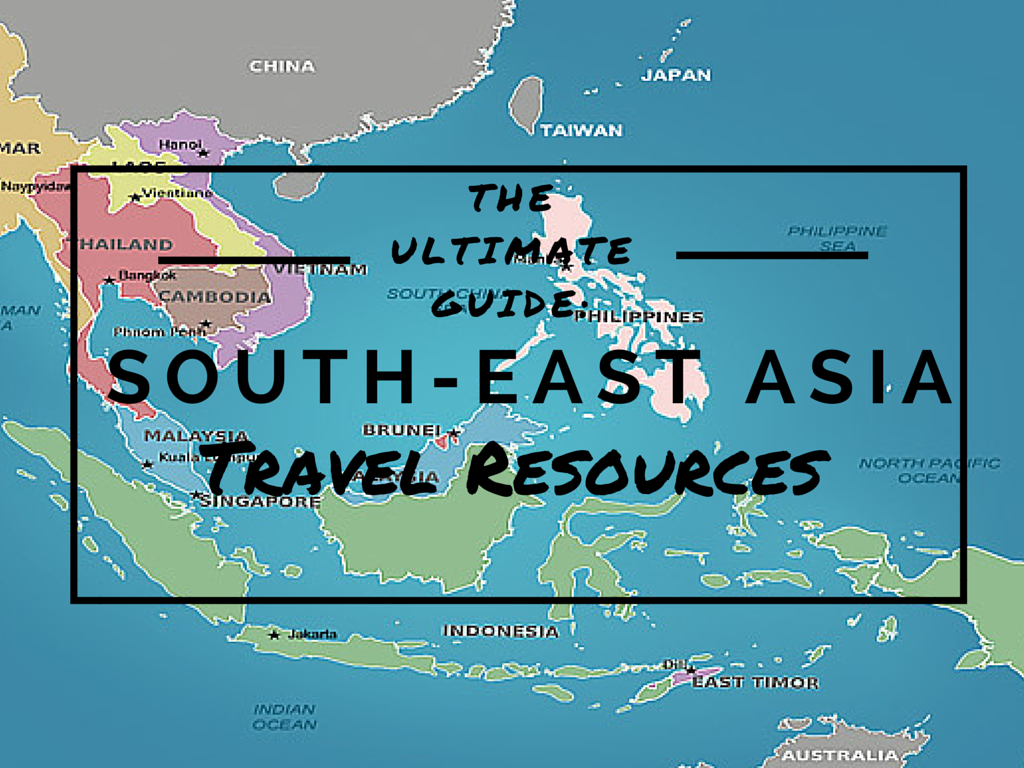 I've spent over a year living, traveling, studying, and working around South-East Asia.  When it comes to travel resources, these are my absolute favorite websites and tools for finding the best accommodation, cheap flights, awesome communities, and more.  For those planning a trip around South-East Asia, these will all make a big difference and save you time and money
Accommodation
Agoda.com — This has been my go-to recently for everything.  They've got great prices on hostels and hotels, and is a great and easy platform.
Hostelworld — My favorite for booking hostels.  Really easy to use, great user reviews, and you can always find a cheap place.
Hostelbookers — The alternative to the above.  It's good, and sometimes you can find a cheaper price online.
Booking.com — I used this one a lot in Europe, and still check it often for price comparisons out in South-East Asia.  It has tons of options, and is still a great resource for booking a place to sleep.
Hotels.com — I just love this site because you get a free night for every 10 nights you book.  Yeah, it does not add up to much, but it's still cool.   I'm the type of guy to eat at a place just to get his stamp card stamped.
AirBNB — Great for when you're traveling in a group, and need to find an apartment.  You can find some amazing villas in Bali, or cheap apartments in Chiang Mai.  Definitely a great site to use once or twice.
Budget Airlines
Skyscanner — Rule of thumb: before you do anything…check Skyscanner.  Amazing platform, and you can figure out the best options.  My favorite aspect is being able to search from one city (or country) to another, and view prices for a specific day or entire month.
AirAsia — My FAVORITE airline in the world.  I've flown AirAsia at least 15 times in the past year.  They constantly have promotions, sales, and extremely low fares.  They are also the largest budget airline, and have won a ton of awards.  I couldn't recommend them enough.
NokAir // Thai Smile — These airlines are particularly great for domestic flights in Thailand.
Malindo Air // Firefly — These are are flights for domestic flights in Malaysia.
VietJet — A decent budget airline for flights for getting to Vietnam, and domestic flights.
Cebu Pacific — The main budget airline for travel throughout the Philippines.
Communities
Couchsurfing — If you don't have an account already, you should definitely start one.  This is listed under the communities, but can also be a place for free accomodation.  It can be great when you are traveling solo, and want to go to a CS meet-up in a city.  Lots of expats and travel lovers are active all over the world.
Trampolinn — This is a new website that offers a cool mix between Couchsurfing & AirBNB.  Definitely worth looking into, although I haven't used it yet.
Facebook Groups — Whenever you travel to South-East Asia, look for backpacker groups, expat groups, and other forums for fellow travelers.  It's a great resource for asking questions, recommendations, and meeting other people abroad.
Helpful Websites
Travelfish — This website is full of incredible useful information for South-East Asia.  It goes over just about everything, and you can definitely get lost on the website looking through all their content.
Tripadvisor — This website needs no introduction, the "Bible" of top things to do, hotel reviews, and so much more when traveling.
Project Visa — A great website that goes over all the visa questions you have when traveling to SEA.
Lonely Planet  — Another awesome website that gives great detailed information, active user forums, and can provide a ton of useful information.
Man In Seat 61 — This is the specialty when it comes to overland travel.  This will go over train and bus schedules, fares, and information on how to book online.
Vietnam Tours — Really great website for tours especially for Halong Bay.
Travel Insurance
World Nomads  — The number one provider of traveler's insurance.  Don't leave home without it.
Blog Posts
The Ultimate Guide To Backpacking South-East Asia — Migrationology
South-East Asia Travel Tips — Nomadic Matt
Planning a Trip to South-East Asia – Goats On The Road
Motorcycle Adventures in South-East Asia — NOMADasaurus
Disclaimer:  This post contains affiliate links, which means that if you book through these links I will receive a very small commission at no extra cost to you.  This helps with the cost of running the site, and basically just help me buy my next beer along my travels.  : )  
The following two tabs change content below.
Hey what's up? I'm Dave -- but I'm more commonly known as my nickname / travel alias JONES. I'm originally from Southern-California, but have made long-term travel into a lifestyle. I've lived in 6 different countries, love learning new languages, and have a strange obsession with hummus. You'll most likely find me on a tropical beach, at a music festival, or anywhere I can get a cold beer. I'm also an aspiring travel photographer, so you'll rarely find me without my camera. I'm on a mission to explore the world, live abroad, and make every day count.
http://www.jonesaroundtheworld.com/wp-content/uploads/2015/05/The-Ultimate-Guide-.png
768
1024
Dave
http://www.jonesaroundtheworld.com/wp-content/uploads/2016/08/JonesLogo-300x83.png
Dave
2015-04-26 03:53:17
2016-11-10 14:27:47
The Ultimate Travel Resource Guide for South-East Asia