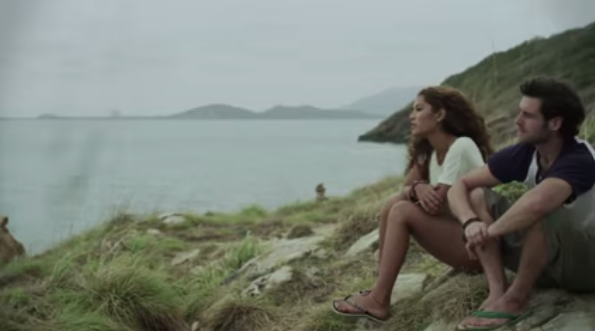 I recently saw this posted into one of the travel groups I'm on Facebook.  I started watching out of sheer curiousity, and ended up thinking it was worth sharing.  It starts off with a guy explaining that he thought Thailand was going to be one of the best vacations of his life, but then lost everything (from the Full Moon Party assuming from the body paint), and hated Thailand.  The video then goes through a segment showing how amazing, helpful, and welcoming Thai people can be.   Is it real…?  No.  I recently found out this video was definitely funded by the Tourism Authority of Thailand.    But I think it's a great video, especially for anyone who has been to Thailand and experienced the inviting culture.  It's only a 5:21 video, check out "I Hate Thailand!
Pretty great video right?  I think it does a really great job of showing how people might come to Thailand for a hedonistic party, but it's actually an amazing country if you're open to learning about different cultures and experiences.  I've spent quite a bit of time in South-East Asia, and Thailand is truly one of the  best countries I've ever visited.  I'm sure if you've been, you'll agree with me!
Do you know of any other cool videos about Thailand?  Let me know about them in the comment section!
The following two tabs change content below.
Hey what's up? I'm Dave -- but I'm more commonly known as my nickname / travel alias JONES. I'm originally from Southern-California, but have made long-term travel into a lifestyle. I've lived in 6 different countries, love learning new languages, and have a strange obsession with hummus. You'll most likely find me on a tropical beach, at a music festival, or anywhere I can get a cold beer. I'm also an aspiring travel photographer, so you'll rarely find me without my camera. I'm on a mission to explore the world, live abroad, and make every day count.
http://www.jonesaroundtheworld.com/wp-content/uploads/2014/11/Screen-Shot-2014-11-20-at-10.49.11-PM.png
331
595
Dave
http://www.jonesaroundtheworld.com/wp-content/uploads/2016/08/JonesLogo-300x83.png
Dave
2014-11-20 11:50:04
2015-10-16 05:47:25
"I Hate Thailand"